East Africa
Guide for dating in East Africa helps you to meet the best girls. This dating guide gives you tips how to date East African women. You will learn rules where and how to flirt with local East African girls. We advise how to move from casual dating to the relationship and find the real love. We also tell the best dating sites in East Africa. In this article below you will find more information where to meet and date girls in East Africa, Africa.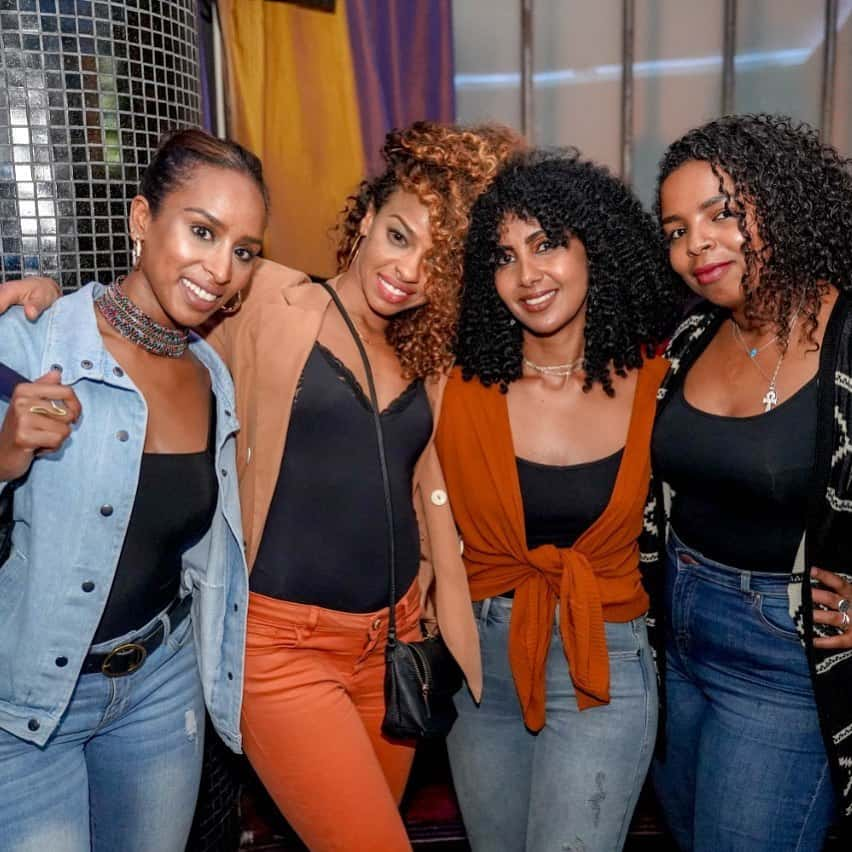 Girls in East Africa:
Looks of girls: 3.5 - 4.5 / 5
Attitude of girls: 3 - 4.5 / 5
Loyalty of girls: 3 - 4 / 5
Education level of girls: 3 - 4.5 / 5
Dating in East Africa:
Chance of arranging dates: 2.5 - 3.5 / 5
Casual dating culture: 1.5 - 3 / 5
Online dating popularity: 2 - 2.5 / 5
Sex in East Africa:
Women's sexual activity: 2 - 3.5 / 5
One-night stands: 2 - 4 / 5
More about East Africa:
Nightlife in general: 3. - 4.5 / 5
Locals' English level: 2 - 4.5 / 5
Budget per day: US$100 - $350
Accommodation: US$30 - $250
Dating
East Africa is a region on the eastern side of Africa. East Africa generally refers to the region made up of Kenya, Uganda, Tanzania, Rwanda and Burundi. Diversity in the region is remarkably high; there are hundreds of different indigenous ethnic groups, each with its language and culture. Religious activity is split between Christianity, Islam, and traditional beliefs. Islam is more favored in the African Transition Zone and to the north, while Christianity and animism are more prominent to the south of the zone. Tanzania is the largest country in the region both in geographical area and population with about 58 million inhabitants. Dar-es-Salaam in Tanzania is the largest city with a population of more than 10 million while Nairobi in Kenya is the most developed.
As a region made up of different countries, the girls from each country have a different set of traits. However, East African girls share other characteristics such as the fact that most of them especially in the urban areas have undergone formal education at least to secondary school. Many East African women are now developing in their careers. They are independent-minded, beautiful and are not content to stay at home and wait for their husbands to provide for them.
Dating Culture
Dating customs in East Africa have greatly changed in recent decades with the advent of technology. Since young people now do a lot of their socializing via social media and text messages, parents and clan leaders have less influence than they did in previous generations. There is a difference in dating practices between those in urban areas and those in rural areas. In the urban parts, dating usually begins at around the age of 18. Couples usually go on dates to restaurants or the cinema. In rural areas, dating may occur at a later age and options for activities are more limited, so people usually socialize at home or while running errands.
In some cases, marriages are arranged by families, particularly among Muslim families. Polygamy was once a common practice, but it is becoming less common today. Few men can financially support multiple wives and many children.
Sugar Dating
Sugar dating is one of the best ways to find a date in 2023. Men who are willing to buy gifts for sugar babies, will get physical or emotional pleasure for a return. Take a look of the wide selection of girls from SecretBenefits.
Online Dating
Dating in East Africa can be a bit tricky due to not knowing if you have a solid connection, so your best bet is to sign up for a dating site before you venture to the night club or bar, so you can meet a few locals ahead of time. AdultFriendFinder.com lets you meet local members in East Africa and get to know them on a personal basis before you meet in person. Take advantage of site features like live chat and member to member webcams so you can begin flirting before arranging a face-to-face meeting.
Webcam Dating
Feeling lonely in East Africa? Arrange a virtual date with your favorite webcam girl right now! We have thousands of hot girls online waiting for you. Visit DatingLocalGirlsLive.com!
Women
In catering for the enhancement of the role of women, the East African Community treaty endorses that women in East Africa play an important role in the economic, social and political development of the region. This is mainly through their activities as producers of goods and services, keepers of family health, first teachers of the children and guardians of morals and culture.
Women, despite constituting over 60% of the EAC population are still marginalized in the decision-making processes and have limited access to education, finance, information and communication technologies in comparison to their male counterparts. To address the above challenges, Partner States have taken several measures to address the imbalances meted out on the female gender through human history. This has been done through enacting and implementing different policies and legal frameworks.
By the 1990s, almost 50% of the students attending primary schools in East Africa were girls. This large jump occurred over time due to the countries' independence and the development of easier accessible public primary schools throughout the region. The governments have put a larger focus on educating the youth because they believe that it will lead to an overall more prosperous country.
East African Girls (age 18 - 29)
A majority of East African girls complete their secondary school education at the age of 18 years. Most of them continue to tertiary institutions, universities, colleges and polytechnics. It is at this stage that the girls achieve some form of freedom as they move out of their parents' homes. The girls move to board at tertiary institutions while for some, they take up residence in hostels and residences. Once the girls finish their education, they seek employment as they begin to build their careers. Since most of the jobs are to be found in the towns, most girls do not go back home after college but settle in towns.
It is also at this stage that the girls are undergoing a physical transformation that will see them develop from girls to women. Their secondary and peripheral sexual features such as breasts, hips and bums grow bigger as they prepare for the childbearing. Since the girls are getting into employment, they can afford fashionable clothes, jewelry and makeup which makes them more attractive.
East African Women (age 30 - 45)
Although the roles, livelihoods, and safety of women in East Africa have improved significantly since the 20th century, the region remains a strongly patriarchal society in which women face high rates of gendered violence and barriers to full legal rights and education. Today gender roles in East Africa are influenced by tradition as well as constantly changing social dynamics. Traditional roles of women in the region are similar to the traditional roles of women around the world. These roles are largely domestic including housekeeping, child-rearing, fetching water, cooking, and tending to community needs.
While it has traditionally been the role of men to control familial financial matters, women provide substantial economic contributions to their families and the larger economy. Many women report they continue to struggle to find employment opportunities and some leave their communities to find greater employment opportunities elsewhere. Traditional gender roles that have been largely revitalized by western influence, assert the role of women as based on domestic responsibilities. Therefore, female employment continues to be stigmatized within local cultures. However, there have been greater initiatives to generate women's employment around the country.
East African Ladies (age 45+)
In many respects, East African ladies hold and have held rights that exceeded even those of women in Western societies. Many locals recognize women as important religious and community leaders. Women have held rights to own land, influence crucial political decisions made by men, and cultivate crops for their profit.
Polygamous marriage practices have reinforced some aspects of male dominance. However, they also have given women an arena for cooperating to oppose male dominance. In some cultures, a man sometimes grants "male status" to his senior wife, allowing her to behave as an equal toward men and as a superior toward his other wives. In the twentieth century, polygynous marriages represented social bonds that were not legally recognized as marriage, leaving women without legal rights to inheritance or maintenance in the event of divorce or widowhood.
Foreign Girls (tourists, expats, students, etc.)
Some of the foreign girls in East Africa are tourists. East Africa has recorded some impressive achievements in the realm of tourism owing to the conscious efforts by the EAC Partner States to work together in promoting growth in the sector. The success of the tourism sector has benefited from immense private sector investments in hotels, transportation, marketing and product development, and dedicated government efforts in conservation.
Another group of foreign girls is expatriates who come to work in the country. East African countries, especially Kenya, host many multinational corporations that not only employ local girls but also bring in girls from many foreign nations. A smaller group of foreign girls are refugees who move into East Africa from neighboring war-torn countries.
Sex
Religion plays a central life in the lives of many East Africans. This has resulted in fewer girls engaging in sex before marriage. This has however changed recently with the proliferation of western culture into the lives of East Africans. This has opened up more East African girls to casual sex. While parents and other guardians may have control over girls while they are still growing up and living under their roofs, they lose this as soon as the girls finish secondary school and go away to universities and colleges.
Sex Culture
Although there is a certain amount of ethnic and religious variation in attitudes, sexual mores in East Africa are generally hedonistic and uncluttered. Expressive sexuality is a very obvious part of the social fabric in most communities, and in Muslim areas Islamic moral strictures tend to be generously interpreted. The age of consent for heterosexual sex is 16. The lack of candid conversations about sex with Kenyans at an early age encourages perceiving sexual activity as a tool to maintain the status quo.
One-Night Stands
East Africans are becoming more averse to one-night stands. With more women hitting menopause without a man or children, they will go to any lengths to find somebody to keep them warm, even for one night. Many women will find themselves in bed with the strangers who volunteered to drive them home after they blacked out.
Best Places to Meet Single Girls
East Africa is the Africa of childhood longings, a wild realm of extraordinary landscapes, peoples and wildlife in one of our planet's most beautiful corners. This is the land of the Masai Mara and the Serengeti, of an immense red sun setting behind a flat-topped acacia somewhere out beyond eternity. Here on the African savannah, the world remains as it once was, unspoiled by human presence. Nearby are the epic signposts to the Rift Valley, among them Mt Kilimanjaro, the Ngorongoro Crater, the Crater Highlands, Mt Meru, Mt Kenya and the Ruwenzori.
Bars, Pubs and Nightclubs
East Africans love music and they love a good party.
Havana Bar: In the heart of the Westlands nightlife district in Nairobi Kenya, the small Havana Bar packs them in tightly over two floors and is an enduring Nairobi favourite, drawing a broad cross-section of night owls, prostitutes among them. Latin tunes often morph into DJ-spun house, and you can drink Kenyan coffee, South African wines, middle-shelf international spirits or a rather fine mojito.
Alchemist: One of Westlands' best nights out, Alchemist is an all-encompassing take on the Nairobi night; with the city's best DJs, terrific food and mixologists adept at creating perfect cocktails. There's an outdoor lounge area for when the dancing gets too hot and sweaty.
Bourbon: Right on the fast-flowing water, this open-air thatched bar with lounge divans and tables on a floating pontoon boat is the most ambient drinking establishment in Jinja, Uganda. It's also lively, with DJs and late nights on weekends. Check the Facebook page for upcoming events.
Fig & Olive: On the terrace of the large Cultural Heritage complex on Arusha's western outskirts in Tanzania, Fig & Olive has a Thursday cocktail night and mellow live jazz and soul at 2 pm on the first and third Sundays of the month.
Bora Bora: This place, with its whitewashed weatherboards, palm-studded beach, blue-and-white nautical-inspired decor and a huge terrace-fronted villa, is where Burundi tries to be Ibiza. The big draw is the free pool and the chilled Caribbean vibe. On Saturday and Sunday nights the laid-back reggae and Cuban jazz give way to a mix of African and Western houses and pop.
Mercury's: Found in Zanzibar, it is named for vocalist Freddie Mercury, this is a scruffy but popular waterside hang-out for daytime drinks, evening drinks or sundowners in-between. If you get bored with the view over the beach and port, there's usually football on TV, and live music most Saturdays. Food – in the pizza, pasta and curry vein – is also served.
New Tam-Tam Bikini: This beach shack in Gisenyi Rwanda is a very popular spot for a beer and gets pleasingly raucous on the weekends when the drinking crowd rolls in from Kigali and the nearby DR Congo. Accompany your beachside beer with a plate of brochettes and chips.
K-Club: The consensus is that K-Club is currently the best spot in Kigali, Rwanda for a night out and come the weekends (the only time admission is charged), it's packed with a young and well-off crowd enjoying the cheap drinks, flashy atmosphere and air-conditioned dance floor. Dress up if you plan to join them.
Florida Club: Like a theme park for grown-ups, there are all sorts to get into in this club in Mombasa, Kenya: an outdoor pool, a 'crazy' blue bar, fluorescent palm trees, a small casino, Vegas-style floor shows and DJ sets from 7 pm.
Mercury Lounge: This sophisticated cocktail bar in Nairobi is smooth as silk, with vaguely retro curves in the decor and a fine list of cocktails to keep the well-to-do crowd happy. It kicks off the week in suitably sedate fashion with 'Monday Blues', then Tuesday is 'Wine & Jazz', Thursday is all about salsa and Friday is nostalgia all the way.
Rock Garden: A simple open-air bar in Morogoro, Tanzania serving curry and beer, Rock Garden enjoys a gorgeous rocky setting with a stream running by. On weekends it's packed and is a great place to sink a drink, hear some live bands and see traditional dance. Located 4km from the center of town – head down Rwegasore Rd and you'll get there.
Shopping Malls
Some of the malls in East Africa include:
Garden City Mall, Nairobi
Galerie du Boulevard, Bujumbura
Mlimani City Mall, Dar Es Salaam
Outdoors
Since its official opening in 1977, Mt Kilimanjaro National Park has become one of Tanzania's most visited parks. Unlike the other northern parks, this isn't a place to come for the wildlife, although it's there. Rather, you come here to gaze in awe at a snowcapped mountain on the equator, and to climb to the top of Africa. At the heart of the park is the 5896m Mt Kilimanjaro, Africa's highest mountain and one of the continent's most magnificent sights.
Home to almost half the world's surviving mountain gorillas; the World Heritage-listed Bwindi Impenetrable National Park is one of East Africa's most famous national parks. Set over 331 sq km of improbably steep mountain rainforest, the park is home to an estimated 340 gorillas: undoubtedly Uganda's biggest tourist drawcard.
Fort Jesus: This 16th-century fort and Unesco World Heritage treasure is Mombasa's most visited site. The meter-thick walls, frescoed interiors, traces of European graffiti, Arabic inscriptions and Swahili embellishment aren't just evocative; they're a palimpsest of Mombasa's history and the coast writ in stone. You can climb on the battlements and explore its tree-shaded grounds.
Kigali Genocide Memorial: In 100 days, an estimated one million Tutsis and moderate Hutus were systematically butchered by the Interahamwe army. This memorial in Kigali, Rwanda honors the estimated 250,000 people buried here in mass graves and also has an excellent exhibition that tries to explain how it was that the world watched as the 1994 genocide unfolded.
Institut Français Burundi: As is pretty much standard with French cultural institutes the world over, this one hosts a diverse and exciting array of cultural events that take in everything from art-house films to exhibitions and food-related events. The website lists upcoming events, or you can pick up a brochure from the more upmarket hotels and restaurants.
Source of the River Nile: The birthplace of the mighty Nile river, here, the water spills out of Lake Victoria on its journey to the Mediterranean flowing fast from the get-go. It's estimated no more than 5% of water here will end up in Egypt. There's a landmark identifying the source and a few restaurants and bars, which can make for a nice place for a sunset beer.
Serengeti National Park: The 14,763-sq-km national park is also renowned for its predators, especially its lions. Hunting alongside them is cheetahs, leopards, hyenas, jackals and more. These feast on zebras, giraffes, buffaloes, Thomson's and Grant's gazelles, topis, elands, hartebeests, impalas, klipspringers, duikers and so many more. Serengeti is an incredible birdwatching destination also, with over 500 species.
Nairobi National Park: Set on the city's southern outskirts, Nairobi National Park has abundant wildlife that can, in places, be viewed against a backdrop of city skyscrapers and planes coming in to land – it's one of the only national parks on earth bordering a capital city. Remarkably, the animals seem utterly unperturbed by it all.
Volcanoes National Park: which runs along the border with the DRC and Uganda, is home to the Rwandan section of the Virungas. Comprising five volcanoes, the Virungas are utterly spellbinding and few would argue that this is not one of the most exciting national parks in Africa. We probably needn't remind you, but of all the extraordinary sights and attractions around the Virungas, the one that draws people here are the famous mountain gorillas.
Universities and Colleges
Some of the universities and colleges found in the region include:
Makerere University, Kampala
University of Dar es Salaam
University of Rwanda, Kigali
University of Burundi, Bujumbura
Catholic Institute of Kabgayi, Rwanda
Busoga University, Iganga, Uganda
St. John's University of Tanzania, Dodoma
Relationship
As mentioned, East Africa is made of five countries, each with different cultures and traditions. However, there are common traits that define relationships in East Africa. With gender inequality still prevalent in East African culture, men are still considered superior to women. Once a couple has decided to marry, they plan an 'introduction. An introduction involves a lot of ceremony and celebration and is the official time to get engaged, and for the families to discuss and agree on a bride price. Pledge cards are handed out to encourage friends and family members to help pay for the bride's price or wedding.
Holiday Romance
Whether it is during the festive season or other traditional holiday periods or we want to create our holiday moments, this is time that we all look forward. World-systems create a tedious repetitive cycle that guides our adult life. Once someone gets a job, their life becomes a routine of moving from home to work every weekday morning and getting back home every evening. The weekends are used to do any pending house chores and for some, do side hustle. This trend becomes stricter once children come along.
Spending the holidays in East Africa is the perfect opportunity for you to hook up with local East African girls or even foreign girls who are also on holiday. While many people get into holiday romance planning to hook up just for the duration of the holiday, some of these hookups blossom into long-term dates which in turn may result in marriage. The various interesting places mentioned above will give you enough distractions and spice up your holiday romance.
Tips for Successful Relationship
We all want to have healthy relationships, but most of us were never really taught about what that means. The key is being communicative and proactive.
As the months and years roll on, we tend to slink into our proverbial sweatpants and get lazy in our relationship. We lose our patience, gentleness, thoughtfulness, understanding, and the general effort we once made toward our mate. Think back to the first year of your relationship and write down all the things you used to do for your partner then start doing them again.
Over time, we assume that our partner knows us so well that we don't need to ask for what we want. What happens when we make this assumption? Expectations are set, and just as quickly, they get deflated. Those unmet expectations can leave us questioning the viability of our partnership and connection. Keep in mind that "asking for what you want" extends to everything from emotional to sexual wants.
Create a weekly ritual to check in with each other. This can be short or long, but it begins by asking each other what worked and didn't work about the previous week and what can be done to improve things this coming week. Additionally, use this opportunity to get on the same page with your schedules, plan a date night, and talk about what you would like to see happen in the coming days, weeks, and months in your relationship.
Unless you have committed to an asexual partnership, sex and touch such as kissing, holding hands, and cuddling are vital components of a romantic relationship. How much sex a couple has is, of course, up to the particular pair of individuals, so you must discuss your ideas about it to manage any desire discrepancy.
Life and work distractions can become paramount in our minds, and that leaves little time or energy for our partner. Barring any emergencies or deadlines, we should be fully present when we are with our mate. We truly hear what they are saying (instead of pretending to listen), we leave our distractions behind, and we don't pick them up again until the sun comes up and we walk out the door.
When conflicts inevitably come up, remember to approach them thoughtfully and with a lot of kindness toward your partner and yourself. If you see the stress beginning to escalate during a conversation about a conflict, one or both of you can call a break so that cooler heads can prevail.
In most disagreements, we communicate from the obvious emotions such as anger, annoyance, and the like. Leading from this place can create confusion and defensiveness, and it can ultimately distract from the real issue. Start communicating from the bottom layer which is the feelings that are driving your reactions, such as disappointment, rejection, loneliness, or disrespect.
Conversations quickly turn to arguments when we're invested in hearing our partner admit that we were right or when we are intent on changing their opinion. Choose to approach a conversation as an opportunity to understand your significant other's perspective as opposed to waiting for them to concede. From this perspective, you will have an interesting dialogue and prevent a blowout or lingering frustration.
It's well understood that apologizing is a good thing, but it only makes a real impact when you mean it. Saying things like "I'm sorry you feel that way," "I'm sorry you see it that way," or "I'm sorry if I upset you" are a waste of time and breath. Even if you don't agree that your action was wrong, you will never successfully argue a feeling.
Any issues you avoid, or truths you don't want to acknowledge, will likely undermine your relationship. It's better to face the truth squarely in the face right now and address it, rather than let it sabotage your relationship in the long run. Be intentional and figure out the truth about your relationship. Think through all aspects of it—your feelings and thoughts, the other person's feelings and thoughts, as well as their external context.
Love
Every human being is born with the ability to show love not only to the people one is born with such as family but with someone else whom we meet along the way. It is this ability that makes human beings start families as compared to other animals which mostly procreate without any feelings attached. A human being will sire another human and will continue to recognize and treat them as their child however old the child grows. This is in contrast to other animals that only bring their children up to the point where they can take care of themselves.
It is mysterious how we meet someone from an entirely different background or even nationality and our mutual feelings grow to a point where we always want to be with them. Apart from some cultures that allow relatives to marry one another, we will always get married to someone who was at one time a stranger. While two animals will meet and procreate and soon drift away, two human beings in love will continue to have those feelings towards each other for a long time even if they were to go their separate ways.
How to Make Sure She Is the One
While everyone is looking for different traits in their life partners, there are some essential traits you should seek, from empathy to consistency. These traits help you both to understand and love each other. A healthy, stable relationship focuses on giving rather than taking. Seeing your significant other happy should make you just as happy, and she should treat you in the same way. Your joy should be her joy, too—it can be as simple as asking about your day or looking after you when you are sick. As time passes, the excitement at the beginning of the relationship will pass, but you should both be just as focused on giving each other happiness.
If you want to spend the rest of your life with someone, you must find that person intellectually challenging. Looks are fleeting but personality is forever—your conversations together should be interesting, insightful and full of depth. Your partner should be able to challenge your opinions, opening up your mind to new ideas and concepts.
An ideal wife is someone who will do good things, not just because other men's wives do them too, but because they are the right things to do. She surpasses other women, not because she competes with them, but because she competes with herself and tries to improve every day a little bit more.
Before marrying a woman, you must be sure that she will always support you in any situation, especially in the presence of other people. If she is very considerate, then you won't have to worry that she somehow will disgrace you. For example, a tactless woman may make a toxic comment to your relatives or may comment on your shortcomings in front of the guests. It doesn't mean that she should always agree with you. She just has to know how to gently tell you about your problems.
There is a big difference between a wish and the ability to have children. If your girlfriend shows that she likes children and maybe even persuaded you to have a pet, then you know that her mother's instincts are active. For your children, this means that if you marry her, they will have a nice mother and a happy and healthy family. Look at her reaction when you start talking about children, she may feel afraid, but never disgusted.
In addition to supporting and encouraging you to pursue your own goals and dreams, she will have her own as well. A mature woman has a vision for her future and chases after it with voracity. A mature woman will be someone you can take on the world with. She will be your partner in crime, a teammate in your relationship, and life.
Marriage
Different countries in East Africa have a different legal minimum age for marriage. In Burundi, the minimum age for marriage is 21 years; however, girls as young as 18 years can get married with parental consent. In Kenya and Uganda, the minimum age is 18 years while in Rwanda it is 21 years. In Tanzania, the age is 18 though girls can marry at 15 years with parental consent.
About 65% of East Africans are Christians while about 30% are Muslims with the rest shared between Hindu, traditional and unaffiliated. It is common practice in East Africa to combine civil. Traditional and religious marriage practices. Many East African communities believe marriage is primarily about procreation and providing for children as this is seen as the foundation of society. They are often encouraged against marrying for love or sexual attraction.
An East African marriage is an alliance between two families, not just the union of a man and a woman. The bond between the couple's families grows with each gift given. The wife's family is reminded of this bond every day by the sight of the cows or goats in their backyard (given by the husband of their daughter). The cattle take on relational value—the herd becomes a "shadow family." When the marriage gift is given all at once—or when money becomes the principal medium—the nurturing of the family ties, symbolized by the increase of the number of cows or goats, is lost
Swahili people are native to Kenya, Tanzania and parts of Central Africa as well. Many from this part of the continent practice Islam and their wedding customs mirror those of other Islamic cultures. Similar to North Africans and Indians, Swahili weddings feature a pre-wedding henna party for the bride, bridesmaids and the other women closest to her. Swahili grooms and their friends gather for a night of fight-dancing before the wedding called Kirumbizi.
Wedding
East Africa has many different wedding traditions – and they vary between tribes. And traditional weddings are often followed by a religious one.
Swahili people are native to Kenya, Tanzania and parts of Central Africa as well. Many from this part of the continent practice Islam and their wedding customs mirror those of other Islamic cultures. Similar to North Africans and Indians, Swahili weddings feature a pre-wedding henna party for the bride, bridesmaids and the other women closest to her. Swahili grooms and their friends gather for a night of fight-dancing before the wedding called Kirumbizi.
In Buganda, the bride and groom meet for the first time during the ceremony. An introduction ceremony is a traditional pre-wedding ceremony, based on the Buganda Kingdom tradition, in which the bride-to-be introduces her future husband (and his family and escorts) to her parents and relatives. It is a big celebration that lasts close to six hours and includes many cultural customs and traditions. It usually takes place a couple of weeks before the formal wedding ceremony. The family formally becomes one during this ceremony, and many customs are followed to represent this happening.
The bride remains inside and does not see the groom until after a meal is shared with the groom and the bride's family, which takes place about two hours into the ceremony. The bride also changes dresses throughout the ceremony, and each time the dress gets more extravagant and usually more colorful. Gifts are often presented from the groom's family members and a group of friends to the bride and her family. Many traditional marriages here in Uganda still implement the exchange of a dowry for the bride, and this ceremony often formalizes this exchange. Each woman wears a beautiful dress called a gomesi, a usually brightly colored silk dress with pointed sleeves and tied around the waist by a large belt, and the men wear what is called a kanzu, a long white tunic, often worn with a suit coat over it.
Marriage is considered the most basic social institution in Rwanda. However, while weddings mark the beginning of the journey to marital bliss and lifelong companionship, some argue that the numerous wedding ceremonies celebrated in Rwanda could be just a waste of time and resources. Rwandan weddings have three parts: a traditional ceremony, a civil ceremony and a religious church ceremony. The traditional ceremony contains other ceremonies that include the 'Gufata irembo', 'Gusaba', 'gutwikurura', and 'guca mw'irembo'.
People in Burundi consider marriage as one of the main events of their culture and hence celebrate this ceremony for two days. The "bride price" is the first traditional event of the whole marriage ceremony in which the bride is introduced to the groom's family by giving them cows as bride prices which depicts the sign of prosperity of the brides' family. This event, is called "Gusaba". After the completion of this event, another even yet takes place which is referred to "Gufata Irembo" where the groom's family comes and introduces themselves to the brides' family and confirms a date of the formal day.
After the date and everything is set up, the wedding ceremony is accompanied by loads of joyous rituals among both parties. Despite being forbidden by both civil law and the Christian churches, it still exists. Traditionally, it was the duty of the father to find a first wife for his son. It is still common practice for the parents of a young man to meet with his potential bride and her parents and discuss issues such as the bridewealth. This is the equivalent of a dowry, but it is given by the groom's family to the bride's. Traditionally, it consisted of cattle, goats, and hoes, but today it can include cash, clothing, and furniture. The bridewealth is delivered on the wedding day, when the bride leaves her parents (who do not attend the wedding ceremony) to participate in the festivities at the husband's home.
Family Life
The average number of children in a Tanzanian family is five. In Tanzania, immediate and extended families are not differentiated: cousins are referred to as brothers and sisters, and uncles and aunts are referred to as fathers and mothers. A typical rural household is large.
The family life of a Ugandan family is all held together by the father, or male, who is dominant to the women. Around the age of six years old, if they can afford it, the children will begin going to school. The child continues to go to school until they are 20 years old and then can move onto a university if that is what they choose. Children are responsible for taking care of children that are younger than them so that their parents can work. Therefore, many children develop a sense of responsibility very quickly.
In Kenya, the family is the most important priority for an individual and is a great source of pride. Most Kenyans expect to eventually marry and raise a family. The family unit in Kenya usually includes the extended family. People will frequently interact with their aunts, uncles and cousins. In some ethnic groups, children will refer to their maternal aunts as 'younger mother' or 'older mother', depending on the aunt's age in relation to the child's mother's age. It is common for men to leave their rural communities to live in urban areas with better employment opportunities.
Regions
Burundi
On the shores of Lake Tanganyika; largely deforested and has precious little to interest the visitor
Djibouti
Small country across the Gulf of Aden from Yemen and largely Arabic in nature
Eritrea
This relatively small nation has heavy Arab and Sub-Saharan African influences
Ethiopia
Africa's second largest population; one of the world's oldest Christian countries, home to castles, beautiful monasteries, and wonderful food
Kenya
Known for its world-class safaris, beautiful beaches and rich history
Somalia
One of the least visited nations on earth, wrought with political instability, civil war, and rampant kidnapping/abductions
Somaliland
East Africa's newest nation, broke off from neighboring Somalia in 1991
Tanzania
Mt. Kilimanjaro, major game parks and the pre-colonial cities of the Swahili Coast.
Uganda
Wildlife abounds and this is the best place for treks into the Congolese jungle to visit the nearly extinct mountain gorillas
Cities
See Also