Arusha
Guide for dating in Arusha helps you to meet the best girls. This dating guide gives you tips how to date Tanzanian women. You will learn rules where and how to flirt with local Tanzanian girls. We advise how to move from casual dating to the relationship and find the real love. We also tell the best dating sites in Arusha. In this article below you will find more information where to meet and date girls in Arusha, Tanzania.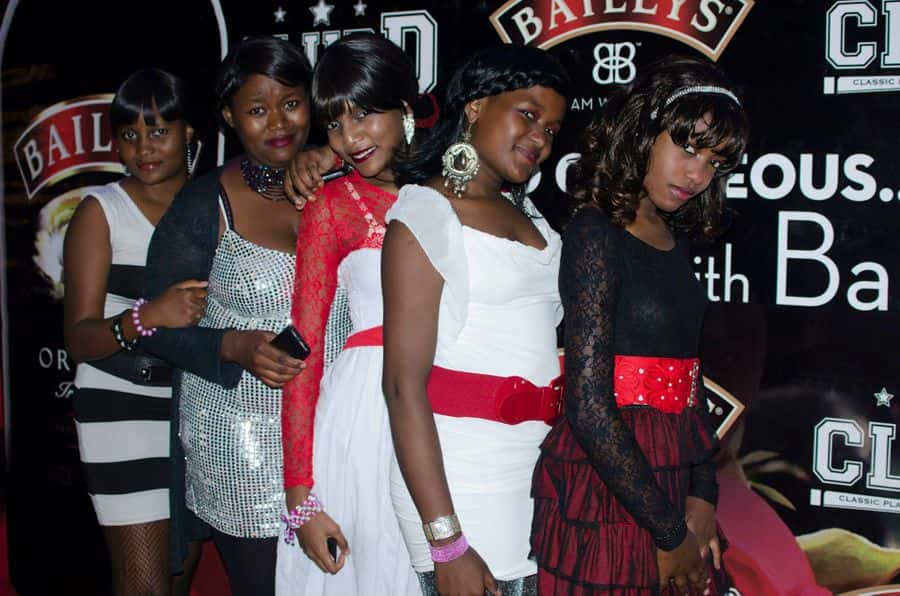 Girls in Arusha:
Education level of girls: 3.5 / 5
Dating in Arusha:
Chance of arranging dates: 2.5 / 5
Casual dating culture: 2 / 5
Online dating popularity: 3.5 / 5
Sex in Arusha:
Women's sexual activity: 3 / 5
More about Arusha:
Nightlife in general: 3.5 / 5
Locals' English level: 2.5 / 5
Moving around the city: 3 / 5
Budget per day: US$30 - $500
Accommodation: US$5 - $200
Dating
With a population of more than 55 million people, Tanzania is one of the most populous countries in Africa. The country also has the distinction of having both the highest and lowest points in the country. The highest point is the peak of Mt. Kilimanjaro at 5895 meters above sea level while the lowest point is the floor of Lake Tanganyika, considered the deepest lake in the world. The country is made up of more than 120 different ethnic groups. The city of Arusha is located in the northeastern part of the country on the slopes of Mt. Meru. The city is about 80 kilometers southwest of Mt. Kilimanjaro is designated as the midpoint of the highway between Cape Town, South Africa and Cairo in Egypt. The population of Arusha is about 420,000 people making it the third-largest city in Tanzania.
Arusha has so many beautiful girls that you can date. With its reputation as the tourism center of Tanzania, Arusha is the melting pot of cultures from all over the country. The girls here are easy, outgoing and welcoming to visitors from all over the world.
Dating Culture
The women of Tanzania are naturally very polite and well-mannered. Whether it is part of their training or upbringing, these women are always smiling and ready to listen to you when you make an advance. Tanzania is a very conservative country. Even as people get into relationships and get married, it is rare to come across a couple openly displaying their affection and love. Some gestures which may be considered elsewhere as subtle such as holding hands in public are considered inappropriate here. It is perceived as bragging if you flaunt your relationship. The conservativeness also makes women be less inclined towards casual sex. Most women get into relationships with the expectation that they will end up in marriage.
Sugar Dating
Sugar dating is one of the best ways to find a date in 2023. Men who are willing to buy gifts for sugar babies, will get physical or emotional pleasure for a return. Take a look of the wide selection of girls from SecretBenefits.
Online Dating
Dating in Arusha can be a bit tricky due to not knowing if you have a solid connection, so your best bet is to sign up for a dating site before you venture to the night club or bar, so you can meet a few locals ahead of time. AdultFriendFinder.com lets you meet local members in Arusha and get to know them on a personal basis before you meet in person. Take advantage of site features like live chat and member to member webcams so you can begin flirting before arranging a face-to-face meeting.
Webcam Dating
Feeling lonely in Arusha? Arrange a virtual date with your favorite webcam girl right now! We have thousands of hot girls online waiting for you. Visit DatingLocalGirlsLive.com!
Women
Tanzania has about 120 ethnic groups making it one of the most culturally diverse countries in Africa. Arusha is one of the places in which you are likely to find at girls from each ethnich group. This is in addition to the immigrants both from the continent and across the world.
Arusha hosts numerous institutions of learning. Being the third biggest city in the country and the biggest in the northern part of the country, many young girls come to this city to study in these institutions. Most of these girls leave their families and come to the city to study in various institutions.
Another group of girls in Arusha is professional women in the city. As a city, many organizations set up their offices here. The city is also the headquarters of the Arusha region and so many government departments have their offices here. All these employ many women who work there. The other professional women are entrepreneurs who run businesses in the city.
In addition to the government departments, Arusha also hosts the regional headquarters of many multinational and inter-governmental organizations key among them being the East African Community and the International Tribunal to the Rwandan Genocide. The member countries of these organizations send their staff to work at the secretariat offices resulting in Arusha having a significant number of expatriate women.
Tanzanian Girls (age 18 - 29)
This age ordinarily marks a point of transition between childhood and adulthood. Unlike boys whose transition to adulthood may go on into their 20s, most girls are generally fully developed by the age of 20 years.
Part of the growth and development of girls at this age is that the develop breasts and bums which give their bodies and attractive figure. The face which was previously covered in pimples and skin eruptions become smooth giving the girls a beautiful face. The girls dress to bring out their newly developed features. They put on tighter clothes and shorter ones that expose parts of their legs and low-cut tops to expose their cleavage.
At this stage, the girls move from their secondary education, onto tertiary education and later into employment. As they make this transition, their financial status changes leading them to become more and more independent and ready to get into relationships. In Tanzania, this is the stage at which most Tanzanian girls get married as many do not transition to universities and colleges. If you are looking for someone to date and even marry, you can get someone ready at this age.
Tanzanian Women (age 30 - 45)
This is the ideal prime age as the women are not at their peak in all aspects of growth. By now, their bodies are fully developed although some may still be experiencing growth in their erogenous areas. The result is that many Tanzanian women have large breasts and behinds. These are subtly flaunted by the choice of clothes they put on.
Most Tanzanian women turn 30 years when already married.
For those not yet married, this is the age in which some begin getting jittery as pressure to get married starts coming in from family and friends. The pressure makes these women an easier choice to hook up with though many opt for long-term relationships as compared to casual flings.
Tanzanian Ladies (age 45+)
At this point, many women in Tanzania are settled down in families with children. The ones not yet are desperately in search of spouses if only to ease the pressure exerted on them.
Age soon starts catching with them and their features such as the breasts become saggy and the bum shrinks. These women do look good because of the peace that they enjoy in their homes and are happily taking care of their families.
If you are looking for a more open relationship with the probability of no strings attached, this is the woman to go for as most of them are content as they are and only have sex casually. A few, however, are looking for spouses for the long term.
Foreign Girls (tourists, expats, students, etc.)
As mentioned earlier, Arusha is a major tourist city that attracts many tourists each year. The presence of the Kilimanjaro International Airport nearby and its proximity to Kenya means that the city is full of many tourists. The city also hosts many international organizations that attract expatriates from all over the world. The universities in the city are a major attraction to foreign students, especially from the region. All these channels have contributed to a significant number of foreign girls in the country. These women are always keeping to themselves and frequent clubs and other social places favored by foreigners.
Sex
Having sex with Tanzanian girls in the city is relatively easy. The girls here are easily attracted to foreigners and will be ready to spend the night with you if they see you as being rich or someone they will spend time with again and again.
Sex Culture
While sex with the local girls is not very hard, Tanzanians are conservative and do not openly speak about sex. Casual sex is still not common though it is still practiced in many parts of the city under the cover of darkness. The locals are always shy to be seen in compromising situations in public but once you penetrate the cover, you can have a good time with the ladies.
One-Night Stands
One-night stands are some of the easiest ways for you to engage in sex without a lot of commitment and investment. In many African countries, one-night stands are generally a new concept as many cultures are loudly against sex before marriage. This has led to a slower uptake in one-night stands and casual sexual affairs.
Best Places to Meet Single Girls
As one of the most visited tourist towns in Tanzania and host to several multinational organizations, Arusha has many attractions in which you can come across beautiful single girls not only from Tanzania but from other parts of the world. The location of the city as the halfway point along the Great North Road and its proximity to Mount Kilimanjaro and several national parks has seen the city become popular with many visitors including girls.
As you plan to visit these places, it is advisable that where possible, use a trusted local guide. The guide will help you identify interesting places and also places that may be unsafe. Whereas Arusha is generally safe, some areas teem with muggers and pickpockets who can be able to tell visitor from a local. The guide will also help you as you buy souvenirs and merchandise from the street hawkers. The hawkers are known to take advantage of visitors by hiking prices and selling substandard items.
Bars, Pubs and Nightclubs
Arusha is not only known as the gateway to the Northern Tanzania national parks circuit, but it is also a city where you can find some good spots to let loose and enjoy drinks as you mingle with the locals.
Some of the best nightclubs and entertainment joints in the city include:
Triple-A Nightclub: This is one of the biggest and most popular clubs in the city. The club has a bar, a restaurant and a lounge that hosts many live performances every week. The spot has a separate area with large screens for those who enjoy watching sports.
Billionaire's Lounge: This is one of the classiest clubs in the city with various resident DJs who play a mix of local and international hits.
Empire Sports Bar: This joint is popular with the expatriate community and as a result, the DJs play international music. It also hosts live performances and karaoke. As the name suggests, it also features an area with pool tables, darts boards and large screens to watch sports.
Club D: If you want to experience the best of local music in the company of the locals, this is the place to be. The club features the best of all genres of local music.
Lively Lady Bar & Grill: It has an exotic interior that complements the mixture of local and oriental cuisine that is served here. The club attracts a large variety of clientele and is one of the few clubs in the city that plays rock music.
Johnny's Bar: It is famous for its 'buy one get one free' offer on drinks every Friday that attracts both locals and tourists.
La Fiesta Lounge: Just as the name suggests, every Tuesday, the club offers Salsa lessons. There are also large screens for sports lovers and a pool table for those keen on competing with friends.
Boogaloo Nightclub: It features a pool table area, a sports bar and a VIP area ideal for private parties. Top DJs are invited to play at the club and Fridays are for Karaoke.
Via Via Café: It is an entertainment spot with galore from in-house pop music to showcases by professional dancers, karaoke by locals and live band performances.
Hook Up Bar & Lounge: It is popular with many locals because it mainly plays local music and also hosts the local artistes for concerts.
Other popular clubs in the city include Fig & Olive, Babylon Club, Colobus Bar, Velocity and The Polygon Triangle.
You should remain alert as you enjoy your night in these spots. Do not carry more cash than you require and if necessary use card to pay. You also need to avoid venturing into dingy clubs especially alone as muggers and petty thieves prowl here looking for unsuspecting visitors. Ensure you have a prearranged way to get back to your place of accommodation to avoid looking stranded in front of a club as you look for a taxi.
Shopping Malls
Some of the leading malls in Arusha include:
Sable Square Shopping Village
Outdoors
Arusha is the third biggest city in Tanzania after Dar es Salaam and Moshi. Located on the foothills of Mt. Meru, the city was first settled in the 1830s by the indigenous Maasai community and has grown ever since spurred by its location in the northern tourism circuit. The city continues to attract both local and foreign tourists.
The Arusha National Park is located just a few miles from the city center and has within its boundaries the second highest mountain in Tanzania, Mt. Meru. Also to be found within the park are Momella Lakes, and Ngurdoto Crater. Some of the fauna found in the park include giraffes, bushbucks and the rare Colobus monkey. While within the park, you can choose to scale Mt. Meru as a full day tour or over three to four days.
The Tanzanite Experience Museum is dedicated to showcasing tanzanite, a rare precious stone found only in Tanzania. The museum is found in the middle of the city and also has on display other precious stones, some of them available for purchase.
Lake Duluti is a crater lake found 14 kilometers from the city. The lake is part of the Duluti Forest Reserve covering crater walls going up to 200 meters high. The forest deems common reptiles such as monitor lizards and the green mamba snake as well as birds such as grey herons, fish eagles, kingfishers, egrets and ospreys.
The National Natural History Museum, also known as the Old Boma Museum is located in an old German military outpost built during the Second World War. The museum showcases the history of the city right from the discovery of the fossils in the famous Olduvai Gorge nearby. There are also photos and writings during the German occupation of the country, the country's wildlife and geographical features. The site also offers art and craft lessons on sculpture, painting and drum making.
The Cultural Heritage Centre located on the outskirts of the city incorporates a commercial art gallery, curio shops and a boutique. At the center, you can also purchase jewelry, antiques and other souvenirs. The center also has a restaurant that serves the best of both local food and international cuisines.
Shanga is a community-based initiative giving disabled Tanzanians employment and a chance to express their creative side. Shanga necklaces are beautifully crafted using recycled glass beads and the end products are shipped to retail outlets throughout Tanzania, as well as abroad. Workshops allow visitors to try their hand at bead crafting while also supporting an income-generating initiative for the disabled.
The Maasai Women Fair Trade Centre is an awesome spot to pick up gorgeous handmade crafts and special gifts to take back home. Proceeds from the sale of these intricately crafted beaded goods are used to help empower Tanzanian women through access to education and healthcare. Besides beautiful Maasai products, visitors can also enjoy a light meal and Tanzanian fair-trade coffee.
Meserani Snake Park is a great place to spend a few hours. The well-maintained facility is complemented by knowledgeable guides giving invaluable advice on what to do, and not do when encountering a snake. Besides various snakes and reptiles, there is also a Maasai Cultural Centre and a shopping village at the park.
About 83 kilometers to the northeast of Arusha is the highest freestanding mountain in the world at 5985 meters high, Mt. Kilimanjaro. Scaling the whole mountain requires prior training and preparation and the use of guides. If you are not able to go all the way to the top, you can join an excursion to Marangu Crater. This one-day Mount Kilimanjaro hike begins just an hour from Arusha. Beyond lies a forested wonderland of towering eucalyptus trees, birds and Colobus monkeys. The crater also offers breathtaking views of northern Tanzania to southern Kenya.
Universities and Colleges
Arusha is the main city on the northeastern side of Tanzania and has many institutions of higher learning for the residents of this region.
Some of the universities and colleges found within and around the city include:
Capricorn Institute of Technology
Tumaini University Makumira
Nelson Mandela African Institute of Science and Technology
Institute of Accountancy Arusha
East & Southern African Management Institute
Tengeru Institute of Community Development
Tanzania Wildlife Research Institute
MS Training Centre for Development Cooperation
Relationship
Tanzanians are generally known to be extra polite and courteous. It is even considered improper for you to meet someone on the street without exchanging greetings. Whenever you approach someone, it is expected that before you ask what you want to, such as asking for directions, you have to not only greet them but also ask about other aspects of their lives such as family and their homes. This formality extends to when you approach a girl in Arusha. Delving straight into the topic will narrow your chances of being accepted as it appears to be a lack of respect and concern. Once you manage to navigate this first part, you will have an easy time especially if you are a visitor as the local girls have a soft spot for foreign men.
Tanzanians are generally conservative and so as you get into a relationship, it is expected that you will remain discreet until you get married. Engaging in public displays of affection is considered to be bragging. In public, you need to keep a safe distance. While many girls are ready for a casual hook up, many Tanzanian girls generally expect that once you begin dating, the next stage will be planning for a wedding.
Same-sex relationships are not only illegal and if one is found guilty, but you also risk a heavy jail term. This is not just prescribed against in the constitution but also among many locals who consider it to be wrong.
Holiday Romance
The current world system often pushes us to get into a cycle of going to work every morning and going home every evening with limited time in between for anything else. Inevitably, our life falls into a life of routine and soon we lose out on our social life as we seek to make ends meet. If you are not careful, you may live a structured life that may lack any happiness. This is where the holidays come in. Many jobs allow their employees time out of active duty with the awareness that we need to get away from routine life and have some fun while at it.
With its many attractions, Arusha offers one of the best settings for a holiday romance. The mountains, national parks and other outdoor activities provide a perfect opportunity for you to bond with your girl as you make plans for your future together. Arusha's diversity also presents to you a chance to meet girls from all parts of the country and make a decision on who you want to hook up with.
Tips for Successful Relationship
Building a solid relationship is what everybody craves for. But having a successful relationship seems to be difficult for most people in society. Falling in love is the easy part. The challenge for couples is how to rekindle the fires of romance from time to time and cultivate the mature, trusting love that is the hallmark of a lasting relationship.
Understanding what makes your partner feel loved can help you navigate conflict and put romance back into your relationship. A lot of conflicts in relationships occur when we are not sure of what our partners want. Even though it may not be possible to fully know the thoughts of your girlfriend, you should make an effort to have a general understanding of what makes her happy. Once you know this, you will know when to apply it especially to calm any tension.
In our daily activities, we are bound across other ladies who may seem to be better than your wife or girlfriend. In the same breath, your spouse is bound to meet potentially better men than you. Although it is a human characteristic to compare and have wishful thoughts, you need to protect your relationship from infidelity. The best way to protect it is to avoid any opportunity to cheat that may present itself. Your best chance at fidelity is to limit opportunities that might allow you to stray.
Every couple has disagreements, but how two people argue and resolve conflict has a big effect on both their relationships and their health. Many people try their best to avoid conflict, but relationship researchers say every conflict presents an opportunity to improve a relationship. The key is to learn to fight constructively in a way that leaves you feeling better about your partner.
Trust is the bedrock of love which matures with time. You need to be patient to accomplish trust. The truth is that trust makes you open and not hesitant in sharing your dreams, achievement, fears, and worries to help your partner understand the real you better. That is what trust does in building a stable, successful relationship.
To gain happiness and satisfaction in your relationship, you need to work on something that can increase your bond like board games, watching movies, hiking or even cooking. As you do these, talk to your spouse about your expectations and requirements in a relationship. Ask your partner questions jokingly in a calm tone if there is any area he or she needs to see an adjustment or improvement. Questions and activities like this go a long way in making your bond stronger.
There is an ego in every human likewise a child. Every individual needs some alone time or needs to grab a drink with a friend to reminisce about the good old days. As partners, for you to have a successful relationship, you should respect your spouse's feelings. Do not try to put an end to your partner's friendship with other people.
The keyword to winning the heart of your partner is the ability to say I am sorry every single moment you falter in action and character. If you made a mistake or did wrong, and require you to say "I am sorry", say it from the bottom of your heart and release yourself from that burden.
This is one of the reasons, many homes are broken today, that the other earns higher shouldn't bring silly quarrels and contempt. There should be humility as money can bring disagreements between couples. Stop the attitude and work on yourself. Do not ruin your relationship with receipt and records of who paid for what.
How thoughtfully couples make decisions can have a lasting effect on the quality of their romantic relationships. Couples who are decisive before marriage such as intentionally defining their relationships, living together and planning a wedding appear to have better marriages than couples who simply let things carry them along.
To strengthen a marriage, consider asking less of it. That means leaning on other family members and friends for emotional support from time to time other than your partner. Support your partner's outside friendships and enjoy the respite from the demands of marriage when you're not together.
Love
Just as it has been pointed earlier, Arusha is one of the best places to fall in love. The people of this city are friendly and are willing to accommodate people from anyone. The girls of Arusha are always attracted to foreign men and so you are assured that you will have a relatively easier time to get a girl to like you. In some instances, it is the girls who will spot you in a social place such as a bar and approach you. Before you fall in love with a local girl in Arusha and commit your energy, time and resources to a girl, you need to take time to ensure that her feelings towards you are genuine and what you expect. You also need to discuss with your girl on your joint plans as if you are only there for a short time, the two of you may need to make far-reaching decisions. In other words, you need to make sure she is the one.
How to Make Sure She Is the One
Even before you begin dating her, you can tell a good woman from the way she treats those around her. While a lady may be all smiles and kind when she is with you, her true nature is clear when she is dealing with other people around her. It is often said that the best people to bring out someone's true nature is a security guard and a waitress in a restaurant. If the girl is polite and patient to these and other people of a seemingly lower group, she is the one.
In addition to how she treats these strangers, a good girl will be kind to the people around you. As the two of you get into a relationship and later get married, she will inevitably get to interact with the people who have been in your life before you came in. These may be your immediate family, relatives and friends. A girl coming into your life will not compel you to drop off everyone else in your life but will try to get along with these people.
As the two of you get along and begin spending time together, a good girl will allow you to have your own space at times. Before the two of you came together, both of you had your separate lives with your activities and moments. Even as your girl will come in and try to blend into your life, she will understand that at times we all need time away from each other to do other things. She will not feel insecure or worried that you left her alone for a few hours.
The girl that you seek to marry should show compassion and support towards others and their struggles, including yours. You will have down days and you will feel upset, and your partner should be able to support you and relate to you during these times. Even though she may show this support to you out of obligation, she must extend the same to those around her.
One of the biggest setbacks in a relationship is the lack of improvement. Making yourself better will always help the relationship thrive. Love depends on two people being willing to grow, change, and become better. When you're willing and committed to becoming a better man for the person you love – it's a big sign that you could be happy marrying. Love takes work and if you are both interested in improving then you are that much more likely to have a relationship that makes you both happy.
When you get married to someone, you not only marry them but you are her family and she is joining your family. Before the two of you get married, you need to have this knowledge in mind.Your girl should be willing to join your family as this relationship will play a very big role in your marriage. If your spouse is constantly fighting with your immediate family, this will put a strain on you as you will be called to always support her against your own family. Likewise, you should be ready to marry into her family with its strengths and flaws.
The girl that you plan to marry should be your best friend. A friend is someone you always look forward to spending time with even when there is nothing to do. She will be ready to drop whatever she is doing and be by your side when you need them. She will understand your fears, joys, doubts and will be ready to listen to you even when you don't have much to say. If your partner is someone you love spending time with then you can rest confident that she'll be someone you want to commit to.
Marriage
The minimum legal age at which one can get married in Tanzania is 18 years for both boys and girls. As mentioned earlier, same-sex marriages are forbidden in the country and are punishable by law.
The following documents are required to get for you to have a registered marriage in Tanzania:
Birth certificate
Copies of passport pages showing your photo, names and date of issue
A letter stating your full names, addresses & occupations and also providing the same information for your parents
Search of Marriage Records to Prove Freedom to marry or a Letter of No Trace
A certificate of no impediment sworn before a lawyer confirming you are single and free to marry
Two passport-style photographs each
If widowed - death certificate(s) of former spouse and previous marriage certificate(s)
Search of Marriage Records to Prove Freedom to marry or a Letter of No Trace
A certificate of no impediment sworn before a lawyer confirming you are single and free to marry
Two passport-style photographs each
If widowed - death certificate(s) of former spouse and previous marriage certificate(s)
There are three ways to get married in Tanzania. The first way is through a traditional wedding depending on the ethnicity, while recognized as a way of getting married, it is not legal and the marriage will not be registered. The second way is through civil registration at the registrar's office. The third way is through a religious ceremony conducted by a licensed clergy. As with many African countries, most people do all the three ceremonies by going for bride-price payment as the traditional ceremony then have the wedding registered at the registrar's office and finally doing a church wedding which is used as the public celebration.
Wedding
Most religious wedding services follow the order laid down for that religion. nothing much takes place in the first part apart from the exchange of vows, the signing and presentation of the marriage certificate.
After the church service is over, the guests are ushered to the reception grounds where there will be food and drink in plenty. In the meantime, the couple will proceed to a preplanned location to take photos accompanied by their bridal team. Couples invest heavily in wedding photography paying handsomely for this service. The couple then goes to the reception venue to join their guests in the celebration that goes on late into the evening.
In Tanzania, a wedding is often considered a symbol of a family's status. As a result, many families spend way above their ability, even getting into debt, as they try to impress. The more a family spends on the wedding reception, the more affluent and attractive it appears to the public and potential suitors respectively.
Family Life
The average number of children in a Tanzanian family is five. In Tanzania, the immediate and extended families are not differentiated: cousins are referred to as brothers and sisters, and uncles and aunts are referred to as fathers and mothers. A typical rural household is large. The father is the traditional head of the family, but mothers carry power as the managers of the family. They oversee child-rearing farming, cooking, and other household-related tasks.
Family life is central, with weddings, funerals and other events holding center stage. Celebrations are generally splashed-out affairs aimed at demonstrating class and frequently go well beyond the means of the host family. It's expected that family members who have jobs will share what they have, and the extended family forms an essential support network in the absence of a government social security system.
See Also