Rio de Janeiro
Guide for dating in Rio de Janeiro helps you to meet the best girls. This dating guide gives you tips how to date Brazilian women. You will learn rules where and how to flirt with local Brazilian girls. We advise how to move from casual dating to the relationship and find the real love. We also tell the best dating sites in Rio de Janeiro. In this article below you will find more information where to meet and date girls in Rio de Janeiro, Brazil.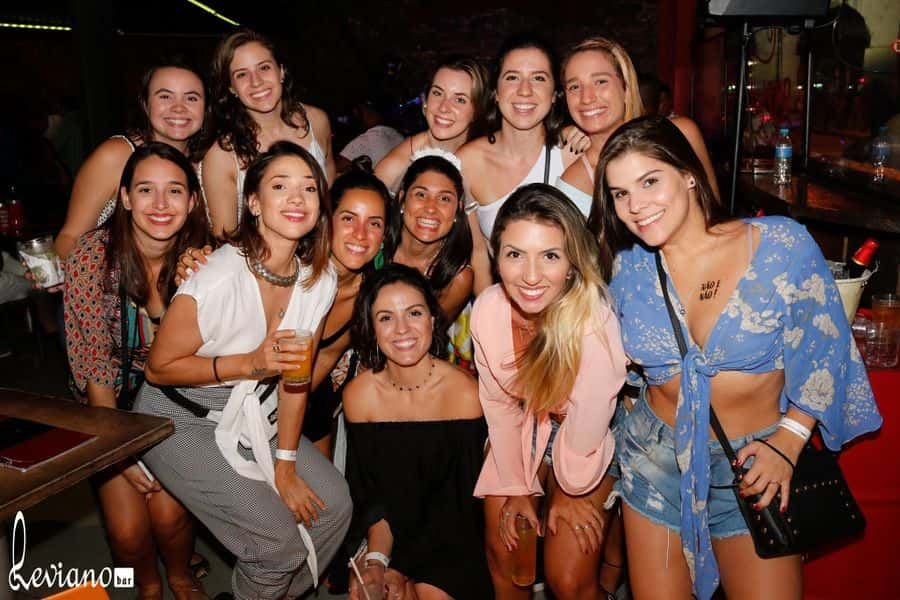 Girls in Rio de Janeiro:
Attitude of girls: 3.75 / 5
Education level of girls: 3 / 5
Dating in Rio de Janeiro:
Chance of arranging dates: 4.5 / 5
Casual dating culture: 4 / 5
Online dating popularity: 4.5 / 5
Sex in Rio de Janeiro:
Women's sexual activity: 4 / 5
One-night stands: 3.75 / 5
More about Rio de Janeiro:
Nightlife in general: 3 / 5
Locals' English level: 2 / 5
Moving around the city: 3 / 5
Budget per day: US$30 - $300
Accommodation: US$20 - $250
Dating
Rio – a city whose woman do not need an introduction to most. Those who do not risk missing out on the beautiful beaches as well as the mouth-watering women who visit them each year.
Rio is the second most populous city in the country, second only to Sao Paulo. However, most visitors unanimously agree that Rio is the fun capital of Brazil. It is home to Carnival, Christ the Redeemer statue, the famed Copacabana and Ipanema shoreline, but these are not the main attractions. The city is definitely one of the places to be in when it comes to women. You'll find hundreds of gorgeous beauties whose fiery personalities and naturally flirtatious mannerisms leave you spellbound.
All of these factors combine to make Rio de Janeiro one of the most visited cities in the Southern hemisphere. For the single lad, it is nothing short of paradise. Who hasn't dreamed of a spicy romance with a hot Latina? Read on to find out how you can make it a reality.
Dating Culture
The dating culture in Rio is both simple and complex depending on the time frame you are looking for. It is simple in the sense that finding a casual hookup is easy, so too is getting the girl to go on a few dates and letting it blossom into a romance. However, dating with the long-term in mind is a complicated matter.
Life in Brazil is carefree for many young people. It is not uncommon for people in their twenties to remain with their parents. Sometimes well into their early thirties. There are a few reasons for this, but one of the main reasons is the economy. Brazil has a tough political environment where not many people can afford to make it on their own. You'll find extremely wealthy people – especially in Rio – but also many who struggle to get by, hence why many young people choose to live with their parents.
This naturally plays out as a time to have fun. Hookups and casual sex are a part of this, as most Brazilians are open about their sensuality. The Latin fire is extremely sexy, and it makes for some for the best holiday flings of anyone's life. Not only are these girls beautiful, but their desires and sensual movements just add a whole new layer to the party.
Another important aspect of the dating culture is that one always requires a certain amount of 'laissez-faire'. The people in Rio are so laid back that many simply resort to taking things as they come, which can be difficult for some since Western cultures are built on definites. However, try not to push for definites. If a girl really clicks, she will be back for a second date.
Sexual performance is another important part of the dating game. This can be deduced logically, as the girls are so keen to explore that if they find the experience to be underwhelming, they won't really waste time. Finding the next hookup is easy in Rio. On the flip side, if you can please her, sexual prowess is rewarded and you will have women begging for more.
Online Dating
Dating in Rio de Janeiro can be a bit tricky due to not knowing if you have a solid connection, so your best bet is to sign up for a dating site before you venture to the night club or bar, so you can meet a few locals ahead of time. AdultFriendFinder.com lets you meet local members in Rio de Janeiro and get to know them on a personal basis before you meet in person. Take advantage of site features like live chat and member to member webcams so you can begin flirting before arranging a face-to-face meeting.
Women
There is no beating around the bush with this topic: Brazilian women are hot! It is way more than just their tanned, curvaceous bodies, too. It's the way they carry themselves. The girls in Rio ooze sensuality. They are insatiable, incredibly sexy and they know it! Whether you look right or left, your eyes will probably be popping out at some gorgeous girl looking back at you.
Brazilian Girls (age 18 - 29)
These girls are worthy of mention as some of the hottest women in all the world. Not many females would be able to rival the bubbly personality compounded with extremely blessed figures. Thus, the Brazilian breed of women are a rare treat and should be treated as such.
The young girls are always keen to explore, as they learn more about the outside world and their sexuality. Brazil encourages all sorts of expressions, as people enjoy all forms of hedonism liberally.
In plain English, these girls are the most likely to engage in casual hookups. They are known for being forward and devilishly sexy when it comes to the bedroom.
On a side note, many of the most attractive girls are not born and raised in teh city itself. Rather they come on holiday or for university from the more remote villages. Modelling agencies have caught onto this fact, as they started scouting in the villages for their next big thing.
More and more girls are learning English in school and universities. You are most likely to find an English-speaking girl in this category.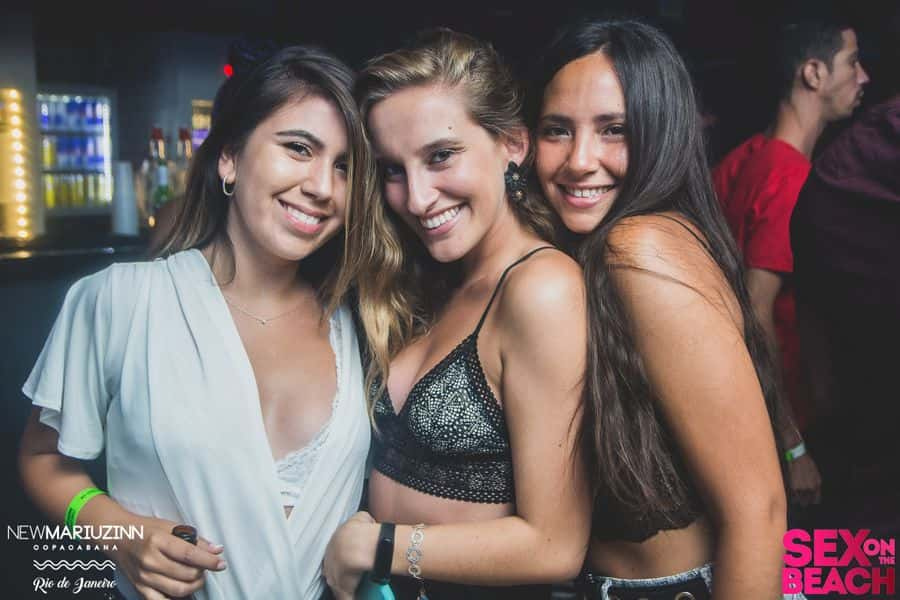 Brazilian Women (age 30 - 45)
This is a golden age for settling. This is usually when most of the girls give up their easygoing lifestyles and exchange it for something steady. These women usually have a list of things which a man must be, and they can be rather difficult.
Those closer to the age of forty are a rare find, as the catholic traditions do not allow for an easy break from the marriage bond. However, flings still happen and the most common hookups with women of this age happens to be at Carnival, a time when infidelity rises substantially.
Sadly, domestic abuse is a reality for many women.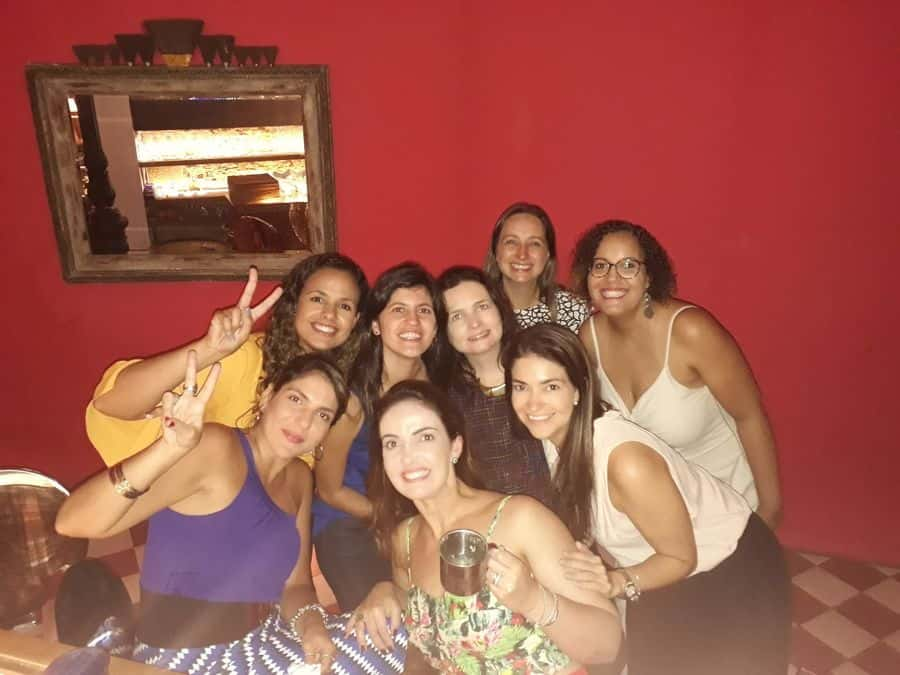 Brazilian Ladies (age 45+)
There are lots of mature ladies in the city. Some are divorced. Some have not been married, and a few still are cheating on their spouse. Tinder is the best place to find these older women, too.
The older women seem to retain their beauty quite well. Sometimes, you may not even notice the difference in figures. They can be beautiful with the added benefit of experience.
Foreign Girls (tourists, expats, students, etc.)
Foreign girls often come with the territory, as many European and North American women visit Rio each year. Unless they are absolute bombshells, you may want to limit your interaction with them, as they can ruin your chances with the local girls.
Foreign girls get in the way of the festive culture. The Brazilian girls are open and they don't mind a quick hookup with no strings attached, whereas a western girl is less likely to think that way. This is especially true during events or at clubs.
You do, however, get a certain type of local that demands all your attention.
Sex
Sex is something built into the culture, and the women are, of course, products of that. Even the tolerance of sexual activity is a lot higher, as people can be seen making out in public or the bathing suits show a lot more skin than elsewhere in the world.
When it comes to the sex itself, it is nothing short of spectacular. Latin girls are famous for their loose hips and flamboyancy. Moreover, the culture encourages everyone to express themselves fully, which leads to greater experimentation as everyone searches to find out exactly what they like in bed.
Expect the local women to be very vocal in bed, as their Portuguese words drip with honey and their moans are laced with pleasure. All in all, it may be some of the best sex you ever had or will have.
Sex Culture
The culture is an ode to sex. Everything about it has a connotation of sexual expression, from the way people dress to the very words of the language. Sexual electricity runs from one end of Rio to the other.
As a foreigner, it can sometimes be difficult to adjust to the openness and confidence most people have regarding sex. Men are usually flippant with their desires and will tell a woman openly. In western culture, sex is a highly personal matter which is expressed in innuendo.
A great benefit of the Brazilian sexual culture is the fact that hookups are rampant. It isn't difficult to get through to a girl who is attracted to you. Unlike western cultures where you have to play the dance of a few dates, you can have sex almost immediately if you play your cards right.
One-Night Stands
Sex is not demonized as in most western countries. In fact, many of the girls are open to a one-night stand. In fact, love may be a bit of a sore spot for most of the Brazilian women as men are known for resisting the settling phase. When it comes down to it, the willingness to express themselves sexually means that women are open to trying new things with new people. This leaves the single man in paradise. If hooking up with girls is your goal, then Rio is the place.
Top tip: There are motels that exist purely for the demand generated by hookups. These motels charge by the hour and some of them are specifically designed for sex. Some have mirrored ceilings and spicy decor.
Best Places to Meet Single Girls
If you happen to be lucky enough to visit Rio during Carnival, then this is undoubtedly the best place to meet girls. Often described as the best place to be a man, Carnival is a massive celebration which takes place in Rio just before lent. Carnival takes place in the city centre, but a lot happens around the area. The girls are keen on kissing, and it often happens before any conversation. If you see a fine Brazilian girl, make eye contact. If she returns the gaze, approach. If not, look for the next woman. The Brazilian women are forward, so you may even have women wanting to kiss you when the feeling isn't mutual.
The beach is second on the list. There are so many gorgeous women on the shoreline, each of whom do not mind at all if you approach them. Head to the beach as a fun pastime, maybe soak up some rays, flirt with the women and enjoy the spectacular sunsets.
Another worthy place to meet girls would be at the bars and clubs that are within the main partying districts of the city. Most girls are completely fine with the idea of leaving with a relative stranger from these bars. In fact, there are motels within the district designed specifically for hookups.
Tinder – as mentioned many times in this article, the online dating platform is one of the sure ways to connect with thousands of Brazilian women during your stay in the city. Rio has the most matches per person in all of Brazil, so be sure to use it to your advantage. Tinder is definitely something to have burning in the background – even if you are having success in the physical pickup game.
Bars, Pubs and Nightclubs
The bars and nightclubs provide an ample supply of gorgeous women who are always keen on having sex with foreigners. However, there is a sense of seriousness one must have with regard to crime. Foreign people seem to be a high-risk target for spiked drinks. Many wake up somewhere unknown with their valuables missing. Don't take any drinks from strangers and definitely do not leave your drink unattended.
The first thing you need to know is that there is a local organization that organizes most of the underground parties and raves. Encontro dos Bailes has a Facebook page which details all the latest clubbing happenings. Go to Facebook and follow them. You'll be doing yourself a favour.
Lapa is probably the best area to take advantage of the night. It is a favourite hangout spot for students, as the bars and clubs always have drinks specials. However, there are people of all age groups looking to party. Some of the better clubs and bars in this area include:
Clube dos Democraticos
Teatro Odisseia
Santa Teresa also provides an excellent way to spend the night, but with more of an artsy, bohemian twist. You will definitely find lots of students and lots of girls looking for foreign guys. Furthermore, most of the bars aren't as pricy as elsewhere in the city. The best locations are listed below:
Of course, no nightlife guide would be complete without mention of Copacabana. It is an all-day district, which means that after your trip to the beach, you can easily head to the clubs with someone you have already picked up or simply head out with the goal of pulling. The best clubs and bars are: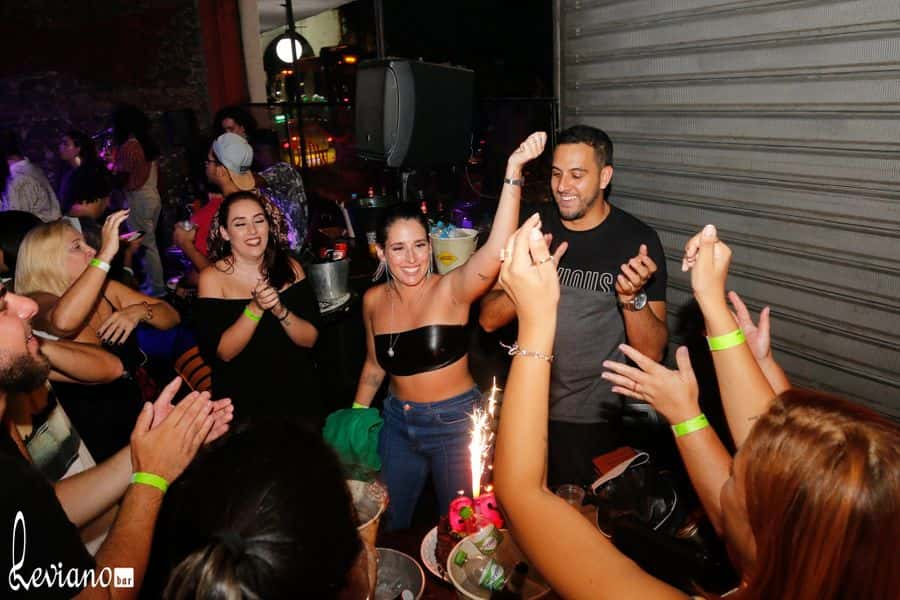 Shopping Malls
In Rio, the malls are seen as a very American innovation. There are a few good malls to choose from, which attract lots of people every day. Being one of Brazil's most populous cities, Rio does have a large variety of chains, supermarkets and clothing stores. Many of the brands you'll encounter are international, as Brazilians see these as a flashy way to showcase their importance to others. Consumerism is very much at large amongst the people of Rio.
The shopping district of the city is undoubtedly Barra da Tijuca, so it is a worthwhile starting point of exploration. It has become a trendy district, especially amongst students and athletes.
Malls, like anywhere else in the world, provide the opportunity to meet girls. Due to the layout of the city, it isn't as good a location for gaming as the outdoors, but still a worthy tool. Everyone has to eat, right? Here is a list of the best malls to visit in Rio:
New York City Centre – It may seem small when entering, but a short walk into the rabbit hole reveals a huge mall with nearly every international brand one can think of. This mall comes fully equipped with American chains, a huge cinema and hundreds of shops to choose from.
Leblon – Luxury. That would be the word to describe this mall. It deals in mostly exclusive brands and attracts the economically elite from all over the city.
Shopping Rio Sul – for more of a combined national and international flavour that caters to the middle class. It is more of a mall to get groceries or a new pair of shoes. Nevertheless, the opportunities to chat up girls remain.
Shopping Tijuca – taking its name from the area in which it is conveniently located, shopping Tijuca is a highly trendy mall with everything one could ask for. Yes, even the girls!
Outdoors
The heart of the city and perhaps the best natural attractions which it has to offer is the beach. This is where you will find many gorgeous women taking a dip in the cool ocean, playing volley ball or perhaps just sun tanning. As an added treat, the bathing suits are tantalizingly small. Most girls head out to the beach in nothing more than a thong and skimpy top; there is nothing overtly sexual about it. It's just the culture. You will be amazed at the many gorgeous women on the beach, and the chances of conversation are endless.
The beach is undoubtedly on one the best outdoor locations to visit in Rio. Period. Besides, the women, it is breath-taking on its own. Here is a list of the best beaches in the city, in terms of both fun and ability to game:
Copacabana – By far the most popular beach in the city. Copacabana has been the subject of famous songs, many tourists' imaginations and a faithful congregation of locals almost every day. Get down early to reserve a spot. This may be the best place in the entire city to meet women. Try not to stare too much, as their gorgeous curves and skimpy bathing suits leave little to the imagination.
Ipanema – If Copacabana provides mass, then Ipanema provides the quality. Ipanema is also the wealthiest suburb in the city, with soaring real estate prices and s string of luxury cars in each home. In short: the streets and beaches are the place to see and be seen. You will find the ocean warm, the beach inviting and the women tantalizing. They are a little more difficult than elsewhere in Rio, but a shade or two better looking. One long-standing tradition is to clap as the sun goes down in the evening, a form of appreciation for the spectacular sunset.
Barra Da Tijuca – The surfing capital of the city. It also happens to be Rio's longest stretch of beach. It attracts many faithful athletes and has built a community of surfing shops and athletic stores parallel to the ocean.
Praia de Vermelha – One of the smaller beaches on this list, but it packs a lot of action into a relatively confined space. Vermelha is a cliff-backed paradise, with scores of women and a loyal tourist visitation each year thanks to cable cars that run up to Sugarloaf Mountain.
Praia do Abrico – Nudity is prohibited in the city, except for this beach. If the curiosity overtakes you, give it a go!
Top tip: Sport is a means of connection. Many people go to the beach and bring something along to stay active, whether it be a football, frescoball or volleyball. Some, even enjoy surfing. It can sometimes be overwhelming to see so many gorgeous women so close by. To get acquainted, simply join in a game. Most locals encourage people to join in.
Besides the beach, there are a few other places that are 'must visits'. These also provide a great platform to meet Brazilian women as well as a few tourists sandwiched in between. A few of these are:
Christ the Redeemer Statue
Sugarloaf Mountain
Football (soccer) games at the stadium
The Botanical Gardens
Universities and Colleges
The universities in Rio are mainly for the local girls. Most of the families with money will send their children to the U.S., Argentina or Chile for the best possible education as the local establishments rank fairly low on the world rankings. However, that does not stop the universities from being happy hunting grounds when it comes to hookups. The best university for gaming is listed below. Their is only one university that is worthwhile visiting. The rest are integrated into the city, which means that you cannot access them.
The Federal University of Rio de Janeiro – Regarded as the best university in the country, attracts thousands of students every year. The university has made tremendous breakthroughs in different industries and it affects public life in many beneficial ways. The girls who go here are likely to be more educated than the general population; a good few can speak English at conversational level.
Although the campus is scattered throughout the city, you will be able to find the main campus on Ilha do Fundao. It is a man-made island that acts as a students' town. Needless to say, this is where a lot of gaming can be focused. The best aspect of this town is not the university itself, although you may have some luck patrolling the campus, but the many bars, cafes and clubs that bustle with young student girls every day. It is one of the best locations in all of the city to meet girls.
Relationship
Relationships in Brazil, in many ways, resemble those of most other countries. There are certain cultural twists, but once you get down to it, everybody needs love and everyone needs money. Girls tend to settle with guys who have a stable career and offer good prospects of paternal success. The rates of single parenthood have shot up in recent years, so many girls looking for love have become suspicious of the 'player'.
Men, in South America as a whole and not just in Rio, seem to mature late. Many of them lice with their parents well into their thirties. This creates a rift, as most women are willing to get married in their late twenties.
The relational success seems to differ a lot depending on which area the couple stays in. For example, those who stay in Ipanema or Leblon seem to fare much better than those living in favelas such as Maranhao.
Relationship dynamics seem to be changing rapidly, as more girls adapt to a more western approach by pursuing a career themselves instead of waiting on a man to provide. Moreover, the culture is also demanding greater equality between sexes when it comes to challenges such as infidelity and opportunity.
Holiday Romance
Here is the section that seems to pique the interest of so many: the vacation fling. The women in Brazil are the real attraction. Forget the mountain, the beaches or the Christ the Redeemer statue. The real reason why 99.999 percent of single men ever visit Rio is for the women. Holiday romances are the peak of this experience, as spending time with a South American chick is an eye-opening event. It changes the expectations of what women can be like.
Holiday romances always start out in the usual manner. Usually, you'll hookup, find an intense amount of chemistry and stay for more. It is a great way to venture into something fun with all the benefits and less the emotional attachment. Throughout this experience, you will be able to find out more about Latinas: their fiery tempers, 'tell it as it is' communication and - of course – prowess in the bedroom.
In fact, the holiday fling may be considered better than the casual hookup in many ways. It provides ample leeway for exploration, a partner who knows the city and (through friends and family) the network to search for the next hottie once it's all done. Thousands of single men are enjoying the benefits of the city at this very moment. Keep in mind, that just as you are curoious about dating local girls, they are also extremely keen to get with foreign guys. Leverage on this attraction.
Tips for Successful Relationship
Westerners are in short supply in Brazil, which makes western features a commodity of demand. Most Brazilian girls go crazy for light eyes and blonde hair. However, you do not necessarily have to be fair. There are still girls in Brazil who have an endless amount of passion for different types of men. However, having a light complexion does give you an advantage. This advantage is merely that – an advantage. There are still other things that need to be done to keep you on the favourable side of your Brazilian hottie.
Most women crave a gentlemanly touch. Chivalry is something that really sets you apart from the rest of the culture, as Latin men are not well known for their etiquette. Pay particular attention to how you treat any girl in Brazil, whether for a long-term relationship or a short-term fling. It speaks volumes and can even be something that has women falling at your feet.
The extreme poverty in Brazil is a harsh reality for many women. Thus, they often gravitate to men who can provide. This doesn't necessarily mean wealthy and in no way is the culture dominated by gold diggers, but it is an addition to the attraction if you have a good career. A successful relationship may also be broken by a lack of finances, as the arguments tend to turn bitter once the fridge empties. As a fun fact: many of the men on dating apps post a picture of a car or nice house to indicate a stable career.
This is slightly related to the last point, but women in Brazil appreciate a gift now and then. In fact, if you did not do this, you may not keep up with the competition, as many Brazilian men love to lavish gifts on girls who capture their attention. It is always more about the intention than the money, but pick something that you know she likes.
Once the party phase is over and girls really look for a partner to settle with, you may be surprised at how well they manage to pick out the genuine guys from the players. It should not be a surprise; they have had years of practice dealing with such men. When it all comes down to it, if you are expecting a serious relationship, be willing to commit. If not, be open about what you are looking for. Perhaps it isn't your time to settle. If it is, the serious girl will love you for it.
Tinder – when things start out, Tinder is by far the best way to meet women in the city. There is no negative stigma attached to online dating, and Rio has the highest number of Tinder matches every year. Whether it be a fling, long-term relationship or simply a hookup, Tinder is the best place to find a Latin beauty.
Be confident. It is one of the things that makes Brazilian men so attractive to women. They speak their minds. They are confident in every syllable and women love it. While remaining reserved and mysterious may work for you in other countries, it will leave you behind in the dust in Brazil. Throw yourself out there and allow yourself to be passionate. This works in both first meetings and long-term relationships.
Love
Love is definitely achievable in Rio. It is a city that is geared towards romance while enjoying the gorgeous scenery all around. While most of the romance is, granted, in the form of short-term flings, there are still those who seek a stable relationship for the to come. It does take a lot of work especially because shifting through people who just want to have some fun takes time, but the girls who are serious about a relationship are very serious.
The core of the matter is to have fun. It is impossible to spend time in the city without coming across some very special women. Moreover, if you are in the space where you hope to find love, ensure that all the basics are down first. No Brazilian girl in her right mind would marry someone who doesn't have a stable career. This is not a matter of chasing money, it is simply the state of the country. If you cannot hold yourself financially, Rio will eat you alive. Second, you must be willing to give up the fun of casual hookups, the eternal Carnival that is Rio. Women are on the lookout for serious men. See the "Tips" section for more on this.
The girls are gorgeous, so don't be afraid to say no to commitment if you are not entirely sure you are ready. When love comes knocking in the city of Rio, it traps you and you will know.
How to Make Sure She Is the One
There are a few things to keep in mind when it comes it comes to matters of the heart. One of the golden principles in Rio is that singleness is a gift. Rio is a spectacular playground for any unattached chap looking to meet scores of gorgeous women. Thus, the first objective should simply be to have fun. Whatever you do, do not try and rush love. Casual sex is the name of the game in Rio, and it definitely ticks all the boxes.
Second, think with your head, the one on your shoulders. With so many beautiful women around, it is easy to mistake lust for love. Meeting a Brazilian woman is likely to be a life-changing experience, as the sultry Portuguese accents combined with passion and a heart-melting body are enough to leave a mark in any man's memory. After one all-expenses-paid trip to the bedroom, you are likely to be certain she is the one. At this point, take a step back. Breathe. Think properly. There are so many other beautiful girls out there, so you may want to onto that engagement ring for now. This leads to the next point…
Most Brazilian girls are keen to have their options open. You may think that things are going well, but the culture is one where girls will say that they'll definitely go on a second date or meetup again for sex, but they are simply keeping you as a side option. To them, this is not a lie as both men and women do it. Do not let yourself 'catch feels' too early or suffer being an embarrassment of only being a side option to a girl with whom you have fallen in love. Especially amongst the younger age groups (anywhere under 30) women do not really seem eager to settle. It would take a lot to change her mind.
When it comes to love, approach it as the locals do. It is not something that they search for, but rather a treasure that is stumbled upon. Spend enough time in the city and eventually you will meet someone who knocks the ball out of the park – even beyond Latina standards. She will compliment you in every way, a true partner for the tough journey ahead. This will be confirmed by the way she treats you. It will soon become apparent that the addiction is mutual. The conversation will also become a bit more serious in between the passionate comings and goings. Things such as family, the future and long-term goals will also be brought to your attention in a more meaningful way. This is when to start letting yourself develop feelings. Be sure to be open and honest about your intentions. Latinos are known for speaking their mind.
Marriage
Marriage in Rio is sometimes complicated. There are many fun things to do around the city, but when it comes down to earning the cash, it can sometimes be really frustrating. The economy only really rewards those who are right at the top. These roles are often filled by exporters, farmers, bankers and a few other essential roles. Most of the talent comes from offshore, making it even tougher to get by in the city. The women themselves are great. The more you get to know them, the more you love them.
With that being said, prepare for many a night of heated arguments. Brazilian women are authentically Latina in this regard. They have a clear view of what they expect and they will take anyone to task if they do not see this happening. More often than not, it ends up being the husband's fault.
Furthermore, you have to pick your wife well. A short term fling does not have the same attachments and commitments as a marriage, obviously. In Brazil, this makes a huge difference. Infidelity rates are sky high, which can make things problematic to say the least. The highly sensual culture seems to allow for gratifications that most people find upsetting. This is especially true around Carnival, where the rates of marital unfaithfulness rises. Some couples allow for a certain amount of leeway in their relationships, but that is not the case in most other cultures. Be sure to talk these matters out before you even think of getting married.
Most couples require to breadwinners to survive the city. This leads to further relationship strain, as the busyness of life leads to the relationship taking the backseat. This can be combatted with a regular date and other activities to keep the passion going. See "tips for a relationship" for more.
Overall, a marriage in Rio can be tough. You'll have the constant input of the extended family and the harsh requirements of the city make things even tougher. There are other cultural differences which may come into play, but do not let that deter you. If you are looking for a marriage filled with passion and a life-long spicy romance, Rio has the women for you. The city also keeps things bubbling over with lust and love. Just stay clear of the crime.
Wedding
Brazilian weddings have three stages. The first stage is a legal one, as the city requires registration of the marriage with the magistrate, so every couple usually goes the day before the wedding to make sure that they settle their legal obligations. A tip to remember is that marriages are set to community of property by default. If you have assets to protect, make sure to have a look at this, especially if you are coming from a country with a stronger economy.
Most Brazilians are Catholic – if not in religion then in heritage. This brings about the second part of the wedding, a religious ceremony following the traditional catholic practice. This is performed at the church, and the congregation, friends and family are all invited to partake in the union. Weddings that are not done this way are generally looked down upon by the culture and they can be a sign of extreme disrespect to the family. Be sure to talk about such things beforehand if you have any reserves about getting married as a catholic.
The last part of the wedding is, of course, the celebration. Most families take great pride in the festivities that follow, as it is widely considered the most important day in anyone's life. Thus, the family will go overboard, hiring out extravagant venues even if it means going into debt. Brazilians always know hoe to throw a party. Expect plenty of alcohol and buffet-style food. The dancing is always centred around the hips, which most Westerners struggle with; however it is always tantalizing to watch.
Family Life
The lifestyle of a family is highly dependant on the socio-economic factors. Rio – and Brazil as a whole – is infamous for its wealth gap. This translates into a variety of different lifestyles depending on the family 's earning capacity. In most families, both parents work out of necessity. 90% of the jobs do not support a liveable lifestyle, hence the need to combine earning power. Children will, therefore, be raised by grandparents or another family member during the day, which creates an extremely close-knit family. In the wealthier segments of the population, the lifestyle resembles more of a western way of living, sometimes even a bit more lavish.
By and large, there is no middle class, so the rich people are really rich. Usually, only one out of the couple works but sometimes a nanny is hired. You will also be able to find a few Europeans and Americans also settling down for business reasons. Obviously, they try and create their own family culture with a few concessions because of necessity.
As stated earlier in this article, it is common for most young people to live with their parents until their late twenties or early thirties. Most of the times, they contribute to the family economy while enjoying themselves out and about the city. School life is important, and most families see sending their kids to university as a means for the next generation to have a better life. In many cases, this is what parents live for.
Crime is probably the biggest worry when it comes to starting a family in the city. The crime and safety report released by the Rio municipality leaves a lot to be desired, as petty crimes have risen each year, but the more worrying stats are those related to violent crimes. Most crimes are committed with a gun and tourists as well as foreign national nationals are often victims. Perpetrators choose their targets based on perceived wealth, and with the assumption that Americans and Europeans have money, they are often left reeling from violent attacks.
The short of it is that night time is never a good time of day to walk around. Most people drive to their destinations and enter their desired locations within a short radius. The murder stats are also crazy, and it only gets worse in the favelas (informal housing settlements).
Besides the crime and low chance of a favourable economic outlook, the city is still home to some of the most beautiful scenery anywhere in the world. The beaches are spectacular and the mountainous terrain allows for exploration and many cute cafes and exploration stops. However, unless Rio really captures your heart - or perhaps your partner does not want to leave her family – it may be prudent to consider other countries as a place to put down roots. Brazil is probably on most people's shortlist for a holiday, but crime and the economy leave a lot to be desired. Maybe even consider settling down but moving once kids are on the way.
See Also