Gold Coast
Guide for dating in Gold Coast helps you to meet the best girls. This dating guide gives you tips how to date Australian women. You will learn rules where and how to flirt with local Aussie girls. We advise how to move from casual dating to the relationship and find the real love. We also tell the best dating sites in Gold Coast. In this article below you will find more information where to meet and date girls in Gold Coast, Queensland, Australia.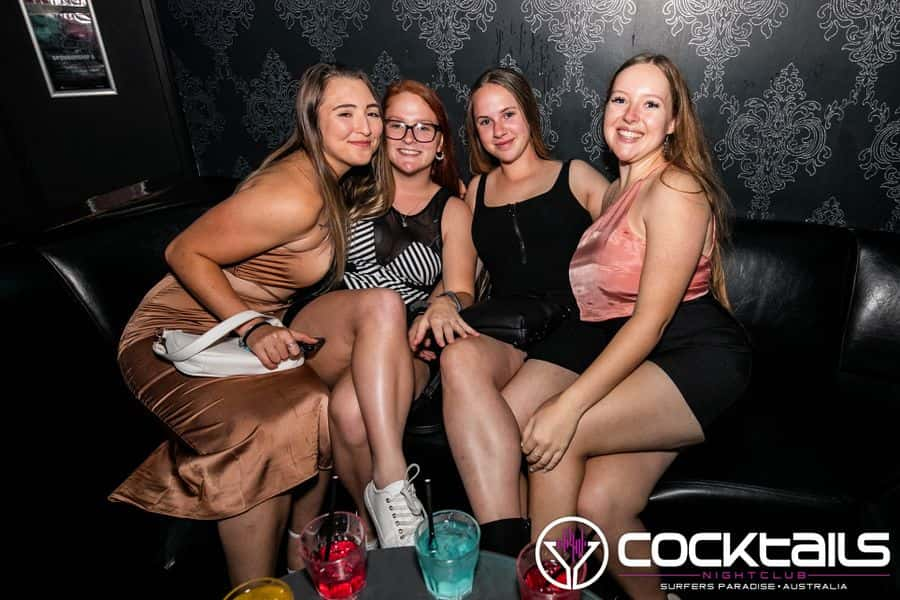 Girls in Gold Coast:
Loyalty of girls: 4.5 / 5
Education level of girls: 5 / 5
Dating in Gold Coast:
Chance of arranging dates: 3 / 5
Casual dating culture: 3 / 5
Online dating popularity: 4 / 5
Sex in Gold Coast:
Women's sexual activity: 3.5 / 5
More about Gold Coast:
Nightlife in general: 4.5 / 5
Locals' English level: 5 / 5
Moving around the city: 4 / 5
Budget per day: US$60 - $600
Accommodation: US$40 - $300
Dating
There is nothing better than hot weather and a stretch of beach as far as the eye can see. The gold cost embodies this vision in every way, as the warm waters beckons the inhabitants of the city each day. Located just south of Brisbane, the Gold Coast is a famous holiday destination for busy workers in Australia's main economic centres. However, the city is nothing to be scoffed at. It has a thriving economy of its own, as the huge skyscrapers which are the houses of big banks, law firms and billion-dollar listed companies litter the sky.
Many regard the Gold Coast as the best city in Australia. The crystal blue waters and the thriving city culture makes an outstanding case for such praise. With a population creeping closer to the million mark and far more in the surrounding suburbs, the city is always alive.
Dating is also a fun experience. There are so many women in and around the city that you will undoubtedly strike up some conversations and find romance. Furthermore, there is a variety of local and foreign girls – be it the holidaymakers, immigrants or students. The general disposition of the people in the city is a cheery one. Delicious golden rays set the tone of a blissful environment. In fact, the only thing missing from this tropical paradise is the coconuts.
Dating Culture
Cultural aspects of dating resembles most other western cities. Attraction usually begins when you head out and meet women and humour is one of the forms of early flirting. Personality and the ability to carry a conversation are some of the most important factors and attributes you will need to win the hearts of the local women.
Once you find someone with whom the attraction is shared, the first step should be to ask her out on a date. Pick something fun. There are a number of cool hangout spots on the beachfront; use these to your advantage. If the date goes well, you can fit in a sunset walk on the beach or head to one of the entertainment venues close by. If not, then you can just end it after the initial coffee date or whatever you went for.
If the date goes well (you can tell by the subtle hints the girl drops) then you are free to organize another. The following dates are the time to go from having fun to getting to know each other on a serious level. Sex may be somewhere in the mix, but some girls prefer to wait for commitment before they act physically.
Once you are certain that you can commit, take things to the next level by asking her to make it official. You will probably meet the family at this point. Try and make the whole experience as romantic as possible. It scores you extra points if you start the relationship the right way.
Note: some of the more conservative portions of the society do not follow the same blueprint. There are a number of girls who have different versions of romance because of religious preference, but they are by far the minority.
Online Dating
Dating in Gold Coast can be a bit tricky due to not knowing if you have a solid connection, so your best bet is to sign up for a dating site before you venture to the night club or bar, so you can meet a few locals ahead of time. AdultFriendFinder.com lets you meet local members in Gold Coast and get to know them on a personal basis before you meet in person. Take advantage of site features like live chat and member to member webcams so you can begin flirting before arranging a face-to-face meeting.
Women
The girls at the gold coast are exceptionally beautiful. You will find every type of girl, including a range of immigrants and ethnicities. Many people head out from third world nations and settle in Australia, which accounts for the wealth of ethnicities in the area. However, the natural beauty of the gold coast in particular has allured some from first world nations simply because of its breath-taking and wonderful standard of living.
Australian girls are hot. Really hot. One look at the likes of Margot Robbie or Rose Byrne and you will know what is up! Now, not all the women look like this; some are average, but you would be surprised at the ratio of stunners in the mix. The warm beaches on the East Coast provide a great excuse for the girls to show off their bodies in skimpy bikinis.
The personalities of these girls is something to be admired. They are beautiful inside and out. You may come across some who are arrogant, but that is by far the minority. Most girls are friendly and open to conversations with new people. Expect sparkling personalities where banter and jest plays an important role.
Australian Girls (age 18 - 29)
There are many young girls. You will find them all over town and their beauty is something to be admired. They are also located on the beachfront where fun is the name of the game. They also populate the clubs and bars in the CBD, but perhaps the best place to find these women is at the local universities. Filled with curiosity and a hunger for discovery, these women are by far keenest to explore casual sexual relationships.
The student age is usually capped at the 25 mark. There are a few masters and PHD students around, but most people enter the workforce at around 24/25. With the age comes a level of maturity and most women seek to enter a level of commitment in their romantic interests. Thus, relationships take on a mature meaning. A lot of people start living together but do not necessarily get married.
Aussie Women (age 30 - 45)
The early thirties are the age of marriage. Thirty is generally the panic period as the hope of bearing children grows increasingly complicated. There are a certain group of women who get married late (in their mid thirties). They are usually women who have had bad experiences of romance in the past or those who have chased a career at the expense of romantic life.
One's chances of finding single women does decrease in this age group as many women are already married or in a steady relationship. However, there are still a great many opportunities if you can expand your network and reach far enough. These women are o the lookout for men who are real and share their desire to build a serious, committed relationship. Divorce and cheating are two factors which contribute to the romance numbers. The first happens with greater frequency than most people would like to admit. This does leave many women who are keen to start up a romantic relationship. Divorced women differ in their approach. Some seek a short-term sexual relationship. Others look for love and the hope of reigniting their dream of having a family.
The cheating wives are trouble. The best advice is to stay clear; however it is a free country and nobody is under any obligations. If you are caught, your reputation may take a huge knock. Most women refuse to date someone who gets involved in such a relationship, so beware.
Australian Ladies (age 45+)
The bars, shore fronts and malls are filled with older women who have needs just like any other age group. In fact, the latest research shows that women in their early and mid-forties have the highest sex drive. They also have the most intense sexual fantasies and are the most likely to have sex earlier in a relationship.
The problem with this category of women is that you do not know who is in a relationship and who isn't. You definitely do not want to start flirting with someone only to find out that they're married. In a bar, this can be especially bad as you have pretty much given up your chances of starting up a conversation with the other girls.
To solve this, the hunt for MILFs should be kept online. Apps such as Tinder, Bumble and Badoo are great ways to inject yourself into this age group without all the worry of being rejected.
Foreign Girls (tourists, expats, students, etc.)
There is no doubt that the Gold Coast is a fabulous holiday destination. Thus the fact that it receives over 5 million visitors a year should not come as a shock. There are also a number of tourist attractions, including theme parks and animal sanctuaries. Many of the local universities also have a thriving exchange programme which means that there are a great wealth of foreign students from a multitude of nations. If the foreign market is your desired shopping point, try some of the following locations in the Gold Coast:
Sex
Australian women are decent in the bedroom. It does depend on the individual, but most girls offer a blend of confidence and physical beauty which makes the process extremely fun. Also, most women take care of their bodies, as the culture encourages outdoor activity and physical fitness. Thus, one should expect to work up a sweat with these beauties. Unlike some cultures where sex is liberalized, the sexual experience does not lack for any class or value. The girls carry themselves with dignity and there is no sense that they take the matter lightly. IF a girl has sex with you, it is accompanies by respect for you and her. However, you should still expect quiet a thrill of passion and physical ecstasy. They certainly are not boring.
You may also have to look out for cultural differences. Some girls have very different views and practices of sex merely because of upbringing. Be prepared to attune your expectations based on the individual rather than grouping all Aussie women together.
Sex Culture
The culture has shifted over the years. It was once filled with a conservative grasp of sex where it was only to be consumed within a committed marital relationship. There are still conservative views on the matter of sex today. A very small minority disagree with sex before marriage, and these views are usually held because of religious reasons.
When it comes to matters behind closed doors, the culture does not really care about practices and leaves preference to the individuals. However, any sort of sexual activity outside of a committed relationship is viewed as a serious sin. The entire culture looks down on cheating and any sort of open relationship in general.
There is still a general debate regarding casual sex. Most people agree that it is okay but would not actively participate Females are less likely to engage in hookups and casual sex, but roughly 20% of the female population in the country has already had a casual sexual partner or sex without a committed relationship. It is worthwhile stating that the younger generation of girls seem to be more open to the idea of hookups than the older women.
One-Night Stands
There is always a party out on the Gold Coast, which equates to opportunity to meet women who may be keen for a quick romp. As explained in the sexual culture section, most women prefer a few dates (at least) before they engage in sexual activity. This is mainly due to a cultural shaming of easy sex. However, there are those women who do not give two hoots about opinions and engage in sex when and where they want to. Although these girls exist, there is an art to picking them up; it isn't always as easy as it sounds.
Best Places to Meet Single Girls
Single women are located all over the city. However, their presence does not necessarily translate into any sort of action. In order to gain a successful conversion rate, you will need a plan. This plan differs depending on how much time you have in the city; it may also vary depending on the girl.
Those who are short of time – especially holidaymakers – should resort to heading to popular districts and venues. These locations are filled with single girls, especially if you choose hotspots such as night clubs and popular beach segments. Online social media also allows for a great platform to amass introductions to many women in a short space of time. Through these meeting spots, the purpose is to gain as much attraction as you can. If you mingle with enough women and have the confidence to pull it off, there is no reason why a short fling or hookup isn't possible.
The second route to romantic success takes more patience and requires time as an ingredient. However it is a lot more effective. Instead of heading out and hoping to meet women with the intention of finding a lucky hookup here and there, the goal – at least in the short run – should be to make female friends. Male friends work too but there is nothing like the network of a girl. Once you have established a sufficient amount of acquaintances, your network is likely to grow exponentially. Once you are socializing in these circles, you will come across the most eligible single women – girls who are hot and someone who clicks with your personality.
The best places to initially find women are the usual spots: clubs, the beaches, bars online dating apps. Any means of gaining an introduction is golden. Another useful tip is to 'collect' girls who are interested in you and keep them in the friendzone. This is a sure way to get an invite to the next social gathering and it also allows you to keep the options open.
Bars, Pubs and Nightclubs
The night life in the Gold Coast is fantastic. Catering to the many holidaymakers and those who call the city home, expect most of the clubs to be a derivative of the millions of tourist dollars that come in each and every year. With so many women in such a cheerful mood, the electric party atmosphere makes for an ideal hookup location.
The best nightclubs in the city are listed below:
*Elsewhere – one of Surfers Paradises' most famous clubs and definitely the heart of the party for many of the faithful dance lovers on the East coast. They have the bets local DJs and a reputation for always putting on an extravagant evening for more than 15 years now. Sundays always have special event, so book in advance and make sure you iron that collared shirt.
Malbas on the Park - with nearly 140 years of rich history and a bustling crowd every weekend, this club is not to be missed. Also located in the heart of Surfers Paradise, they are known to attract only the high-end consumers of the finest cocktails which pair perfectly with the expertly spun R&B. The bar is open from lunch time until 2 in the morning.
The Avenue – certainly not the largest club in the area, but many regard the Avenue as the heartbeat of the nightlife in all of the Gold Coast. The owners have done an excellent job when it comes to the tech side; the speakers are sublime, the light system is spectacular and when in the hands of the expert DJs they always provide, there is no reason why you shouldn't be on your feet until they close their doors at 2.30am. They always seem to have events, so the website is the best place to look before heading out.
Cocktails Nightclub – more than three dance floors, each with its own DJ and specific genre has turned this club into one of the most impressive location in all of Surfers Paradise. It is probably the closest thing the city has to a mega club and it offers a playful twist. There is a pool area and multiple bars all over the venue.
The Bedroom Lounge Bar – imagine actual queen-sized beds in a club. Well, this quirky idea was brought to life by the management of the Bedroom Lounge Bar. It has become more popular with each passing year and actively competes for the rank of best club in the Gold Coast. Thursday nights are one of the best times to go, as they have a range of drinks specials for students. If that has not impressed you yet, they have hosted huge stars such as Calvin Harris, the Bieber and Skrillex. How much more motivation do you need?
Underground Nightclub – this venue has become one of the best dance venues for good reason. The entire focus of the location is to get people moving, as seen in tehri dance competitions, supreme focus on musical talent behind the mixer and love of R&B and Hip Hop.
Love Nightlife – locate don Broadbeach, this club has become really popular for girls nights out. They play a mix of the top 40 charts but the DJs are not afraid to mix it up with a bit of old school R&B. Love is only open on Friday and Saturday nights, so plan accordingly.
Platinum – their reputation in eth EDM game speaks for itself, as the club needs little introduction after they famously pulled off events including the likes of Zac Waters, Timmy Trumpet, Will Sparks and Savage. Their events are out of this world, so check the Facebook page or their website to see what is happening next. You should expect to pay a little more for drinks, but the experience is well worth it.
Sin City – an ode to Vegas with all the glamour and outrageous décor. Also conveniently located in Surfer's Paradise, the club should be viewed as one of the best places to have a good night out, but only if you are willing to part with a lot of your hard-earned cash. However if you are looking for the VIP treatment, Sin City pulls out all the stops.
Shooters – this is another near mega club in the lively Surfers Paradise District. It has three rooms. The main room is a haven for EDM fans; the second room is catered towards R&B and the last room is one which showcases a variety of chilled genres. It is definitely one of the hottest venues in the city ad there are tonnes of women looking for a bit of action.
Shopping Malls
Although not as fun as the outdoors, there are still a number of impressive malls in the city. They feature all of the latest fashion brands and a few have done an excellent job of creating an entertainment destination. Surfers Paradise, as always, does not disappoint and holds the majority of the upmarket retail venues.
The best malls in the Gold Coast are listed below:
Outdoors
The Gold Coast is all about the outdoor experience. From the beaches to the extravagant theme parks and resort, almost every single thing will involve the gorgeous feel of warm rays on your skin. By extension, it only makes sense to use the outdoors as a means of meeting girls – be it at the beach or a popular theme park. The best outdoor places are listed below:
The beaches should be the first place anyone goes. Not only are they paradisal slices of heaven, but there are so many women in skimpy bikinis! The best beaches are Gold Coast Beach, Currumbin Beach and Nobby Beach. Any stretch of ocean along Surfers Paradise is spectacular, too!
Dream World – Australia's biggest theme park and a destination that is always packed with tourists and locals. The rides really pack a punch, but the women will knock you out!
Sea World – it is a theme park in its own rite, but besides the rides there are also many animals and marine displays to enjoy. A trip to the Gold Coast would not be complete without Sea World, which is an excuse to start some conversations with pretty girls in the area.
Universities and Colleges
The better part of the university life in Australia is treated as a party experience. In a city such as the Gold Coast, there are so many activities to do and lots of people to meet. Furthermore, because of the beauty of the surrounds, it attracts many exchange students. By extension, the universities are packed with local and foreign girls.
Try visiting the following universities in the Gold Coast:
Relationship
There is quite a bit of fun to be had on the Gold Coast. Such is the layout of the city that one can go straight from the busyness of work life and straight into tropical waters. The women make life exciting and there is something for everyone. Not only are they pretty to look at, but they lack any edge of arrogance or malice. They are just genuinely nice people. If you are fortunate enough to have a relationship in the Gold Coast.
Holiday Romance
The city is filled with tourist sand exchange students who have their eye on a vacation fling. Thus the potential is there for a short-term romance with no strings attached. The local women, some of them at least, are also keen on a sexual relationship without any long term commitment. These relationships are fun and also have an added bonus of having someone show you around the city.
Tips for Successful Relationship
There are many rules which help you ensure that the relationship stays on track. At times, they may prove to be hard work, but if you have the right person by your side, most things take care of itself. Try the following tips to keep your relationship full of fireworks in one of Australia's favourite cities.
Communication – commitment to talking is how couples grow in their knowledge and love of each other. Perhaps more importantly, it is the only way to sort out issues. A good chat that works through a problem will actually bring you and your loved one closer together.
Commitment – pure grit and a commitment to stick with each other no matter what is important for the success of your relationship.
Trust – build it when you can. It is the foundation of any successful relationship. Beware of its negative side, as it is easily broken down. Make every effort to make maintain trust levels throughout the relationship.
Forgiveness – any relationship is comprised of two humans. By definition, there will be mistakes and plenty of them. Thus, forgiveness is a key ingredient and one of the factors which allows relationships to move forward.
Time – the city allows for a balanced lifestyle so take full advantage. Make sure you set aside time for dates and general activity together.
Love
Love is definitely available in the Gold Coast. However, you may find that different women have varying views of what they expect from the idea of love. Some view it as their support structure; others see it as the joy of their lives – something of a fairy tale. This is a beneficial factor for the single man, as you can find someone who truly fits in with your worldview and goals for the future.
In the relationship itself, most people enjoy the wealth of options which the city provides. There are so many natural sites to enjoy and a great variety of date locations. Rest assured, love never gets stale.
How to Make Sure She Is the One
Romantic decisions tend to be defining. Many men ruin their lives by choosing the wrong woman and it often ends in disaster such as a messy divorce or a miserable life. By the same token, the famous saying that 'behind every successful man is a woman' remains true.
Thus, the choice of woman may be a more important decision than one would think. Another filter to apply is to consider the costs of settling down. The women in the Gold Coast are charming and beautiful, which often means that men pick with their heart and eyes alone. However, consideration must be given to the opportunity cost that is singleness. If you do feel that this girl is worth giving up all the freedom of the single life and all other women, then apply some of the following tests, too:
Values – these are more important than you realize, especially at the beginning of a relationship. However, if you do not address the most important moral and cultural values you may find a clash somewhere along the line. However, if you find someone with whom you can share values, then the relationship is sure to be solid.
Trust – a factor which must be there in order to literally be able to sleep at night. Do you trust the girl? If not, your heart may not be able to handle the stress.
Look for someone who complements you – deciding what you want out of life is important. Thus, finding a women who complements you and your visions is a vital interpretation of that. Having someone who works against you is one of the most frustrating things in the world.
Marriage
The married life is probably one of the most balanced lifestyles one can find in a western city. The women are faithful as can be, something bred into the culture. Better than that, they form fantastic companions as the Australians praise smart women and have them in every industry.
The city itself is conducive towards a successful relationship, with some of the best scenery and dating venues one could ask for. Once you find the right woman, marriage is pure bliss.
Wedding
Weddings are great times of celebration – not only for the couple – but for their families too. It is the height of happiness for many people. Australians take great pride in declaring to the world that they have found their soul mate. Marriage e is protected and viewed as a lifelong commitment, probably more so than in other western cities. Thus, the wedding day is a time for extravagant displays of joy and romance.
Weddings comprise of two parts. There is a ceremony followed by a celebratory reception. The former is the legal process and the latter is a banquet for all the friends and family filled with dancing, food, booze and whatever else the couple desires.
Weddings are expensive. Everyone who can afford to chips in. Gone are the days where the expenses were left to the family of the bride, as modern weddings cost no less than $10,000. Some are hundreds of dollars in price tag.
Family Life
The lifestyle in the Gold Coast is quite manageable. There is a thriving city which thrives on tourist dollars and the constriction of a very productive local industry. Banks, industrial companies and more thrive in the area and provide employment for the millions of people who live in the surrounding suburbs.
The schools are excellent and there are good universities close by that cater for those who have higher dreams. However, most people send their kids to Brisbane if their grades are good enough. Families who enjoy a standard of living that is more focused on life outside of a career choose to settle down here, but those who are a bit more ambitious tend to head for the bigger cities.
With that being said, many people from first world countries immigrate because of the natural beauty that is so evident. Besides that, it has a healthy economy and every modern convenience at hand. The trans run well and public transport is a breeze.
Marriages and families are also given more time than in the typical western city, as people place priorities on tehri family life instead of the demands of a career. All in all, the Gold Coast is a brilliant place to settle in – for you and the generations to come.
See Also