London
Guide for dating in London helps you to meet the best girls. This dating guide gives you tips how to date English women. You will learn rules where and how to flirt with local English girls. We advise how to move from casual dating to the relationship and find the real love. We also tell the best dating sites in London. In this article below you will find more information where to meet and date girls in London, England, United Kingdom.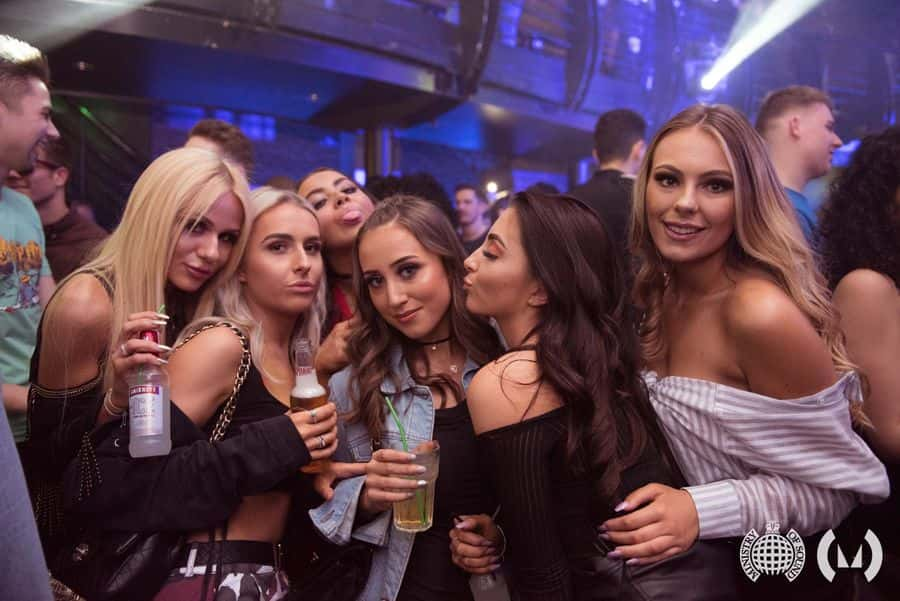 Girls in London:
Attitude of girls: 2.5 / 5
Education level of girls: 5 / 5
Dating in London:
Chance of arranging dates: 3 / 5
Casual dating culture: 4 / 5
Online dating popularity: 5 / 5
Sex in London:
Women's sexual activity: 4.5 / 5
One-night stands: 4.75 / 5
More about London:
Nightlife in general: 5 / 5
Locals' English level: 5 / 5
Moving around the city: 5 / 5
Budget per day: US$60 - $1000
Accommodation: US$40 - $700
Dating
London is one of the most visited city in the world. Each alley and building is ripe with history and architectural significance. It is also a world-leader in a few departments, including education, finance and major political developments. Everyone, at some point in their lives, wants to visit the centre of the British Empire, which translates into lots of opportunity for the single gentleman.
The city is the most diverse representative of all the cities in the UK, and it is no secret that the foreign girls here are by far the most sexy. Due to the thriving economy and promise of fantastic education, London attracts visitors and expats from all other continents, including Latinas, Americans, Africans, Euros, Asians and Arabs.
The local girls are not always as good looking in comparison with the foreigner visitors. Added to that, the student community and the party scene is a great contributor to the hook-up culture amongst the younger demographics. No matter your aim, London has it waiting…
Dating Culture
As already stated, there is a wide variety of people belonging from all parts of the world in London. Each nationality seems to find a representation somewhere in the mix, each with different cultural norms and expectations.
The culture as a whole has moved to a very liberal view of dating, which can be summed up in the following: the dating culture is whatever you want it to be. If you are looking for a long-term relationship (perhaps you are ready to settle down with 'the one') then there are a few girls ready to join you on your journey.
By the same token, if you need a night out with the boys for some mischief and want to hookup with one, two or maybe three girls, that is also possible. All you require is the right knowledge and a bit of confidence to back it up, which is why this article was written in the first place.
Top tip: The local girls are known to be the easiest out of all your options. Pulling a British girl is sometimes easier not to do. They are very vocal about what they want and a few will even tell you flat out or chase you around the bar. The foreigner girls, on the other hand, are the more difficult to pickup. You may spend your entire holiday chasing them with no response.
Online Dating
Dating in London can be a bit tricky due to not knowing if you have a solid connection, so your best bet is to sign up for a dating site before you venture to the night club or bar, so you can meet a few locals ahead of time. AdultFriendFinder.com lets you meet local members in London and get to know them on a personal basis before you meet in person. Take advantage of site features like live chat and member to member webcams so you can begin flirting before arranging a face-to-face meeting.
Women
The women in London differ mainly by their age bracket, as you will see in the course of this write-up. Most people are extremely busy, as the city demands a fast-paced lifestyle or risk falling behind the rest of the competition.
However, the younger generations are a little more carefree and they are open to meeting and mingling with with random people. Many of them are also keen on new experiences, as university is the first time away from home for some.
Other than the general busyness of life, there comes a stage in the late twenties and early thirties where women start wanting to settle down. Before that, most women tend to be short-sighted about relationships.
English Girls (age 18 - 29)
Girls from this age bracket are the target of most men visiting London, but in order to speak on the matter properly, they will have to be divided into two groups. First, we have the university students (18-23). Second, we find the young professionals, aged 24 – 29.
The former are by far the easiest to chat up. They are friendly, open to conversation and generally very forthcoming if they find you attractive. Students are also the most likely to try new things. Most of the girls in London are keen for an adventure.
Some of the girls are really hot, especially the foreign ones. Many students come from all over to study, which as stated earlier, is due to the quality of the universities. Some girls are second generation foreigners, which means you can also find interesting mixes, such as Asian-Latin, Afro-European or Arab-Brit. You can find some extremely hot girls, but that does come with some added effort to woo them.
London has far more men than women, which means that as soon as a girl crosses a certain 'threshold of hotness', you are likely to have a tonne of competition. Be sure to act swiftly if opportunities arise. Confidence and the ability to start conversations are your best weapons. Most of these girls want the same thing as you: to have a good time.
Young professionals (this is the 24-29 age group) start getting into the culture of the city a bit more. London also has a contagious classism, where people tend to bracket themselves based on education, earning and upbringing. This is when the competition begins and some women can be rude. Don't take it personally.
Wealth speaks volumes when it comes to these women. Many of the prettier girls, even if they aren't necessarily well-qualified seek wealthier guys to settle down with. However, many of these women are single and let a bit of steam off, come the weekend. Make sure you don't seem too desperate when you approach them.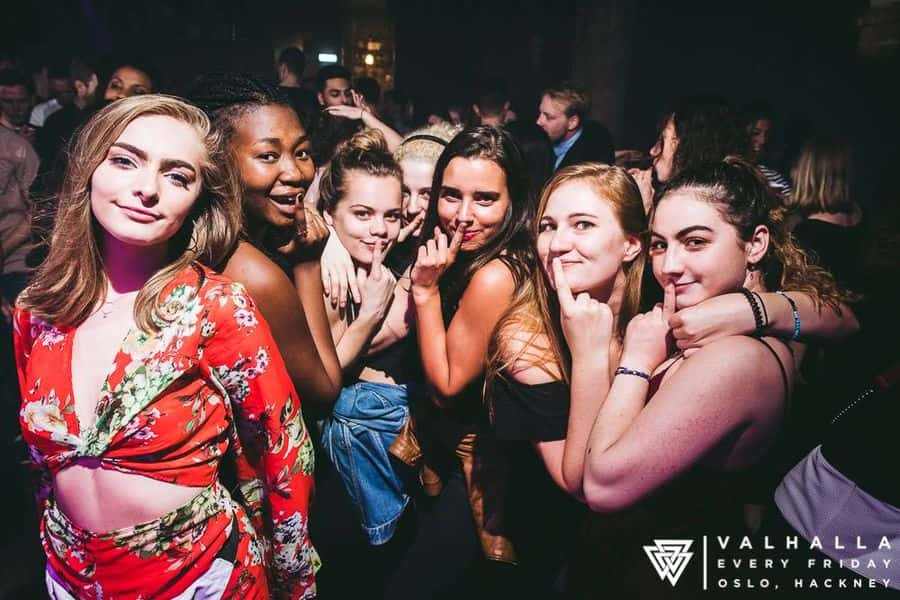 English Women (age 30 - 45)
This can be a tricky age group to reach out to . During the initial phases of the thirties, most girls are looking to find love, a lifelong partner to build something special with. This is tricky business, and probably not something that can be forced.
If you, too, are looking for a potential wife, it may be in your best interest to simply amble along until one day you wake up next to 'the one'. For more information on this, see the section with the same title below. London has a lot to offer the bachelor, so you best be sure that she is worth the sacrifice!
There is also a sinister side to this age group, as some of the women, particularly those in their early forties are looking for extra-marital sex. There are moral and societal issues that come paired with such an arrangement. Do so at your own risk.
The divorce rate is surprisingly high in the London, as the fast pace of life and the demands of a career often leave marriages in ashes. Thus, there are a few women who are breaking out of their shells in the hope of rediscovering the primal passion of a short-term fling. These can be fun. They aren't emotionally messy and the women almost always know what they're doing in the bedroom.
There is a lot of fun to be had with women from this age bracket. It also makes hookups and holiday flings a lot easier, as the older women who are looking for some fun are looking for nothing more than sex and a little company. The marriage zone (30 – 35) is a bit difficult and complex, as it deals with the matters of the heart. However, with a little thought and tact, a good marriage with the woman of your dreams is attainable.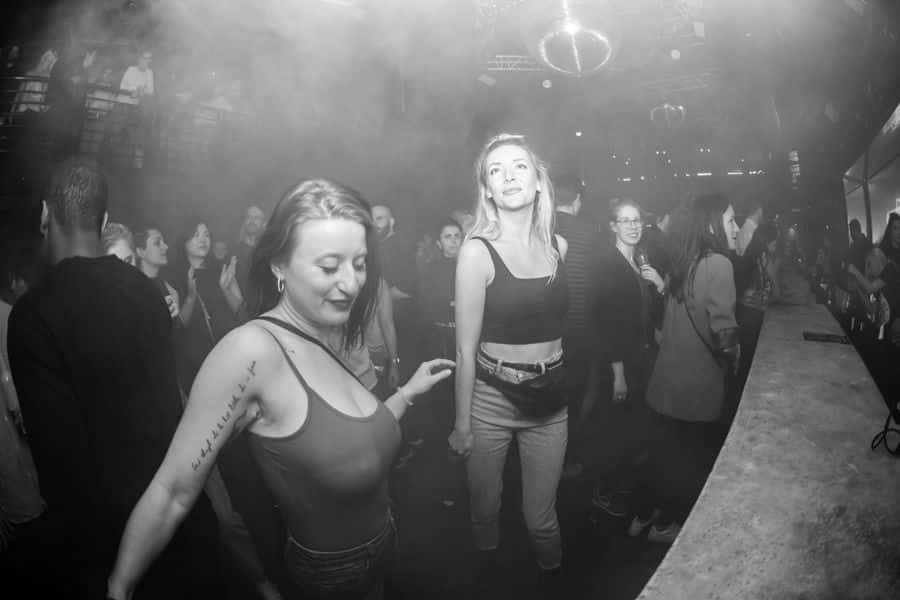 English Ladies (age 45+)
There are loads of milfs and mature women around the city if you know where to look. It is actually probably one of the better cities to look for women in this category. Most women by now are independent financially. They have most likely built up some form of a career and a few are quite well off fiscally.
More often than not, your romance will be with a divorced professional who is only interested in one thing.
One of the great things about London is the online community and sheer volume of platforms which are catered to such relationships. Besides the obvious Tinder, Bumble, Badoo, etc. you can find tailor-made sites such as toyboywarehouse, meetup, and beyondages. Tiger Tiger is also a location to visit, popular for its cougars and hot older women.
Foreign Girls (tourists, expats, students, etc.)
There is no better place to meet foreign girls than London. It is unrivalled in its allure, boasting over 30 million tourist each year. Thus, there is a female representative from every corner of the globe. What more could you ask for!
Listed below are the most popular tourists spots in the city, perhaps a fertile gaming ground to find your favourite exotic beauty.
Buckingham Palace – by far the most visited tourist attraction.
Victoria and Albert Museum – one of the key factors in this museum's high traffic rate is the free entry. You are sure to find lots of foreigners here.
Tower of London – many international visitors flock to see the crown jewels.
Tube Stations – while they may seem like just a transport hub, nearly everyone travels via the tube. Be sure to lookout for hot girls and a potential conversation starter.
British Library – Something for the students and literary lovers. Many travel to London to soak in the culture, which makes Britain's Royal Library a hotspot for tourist hotties.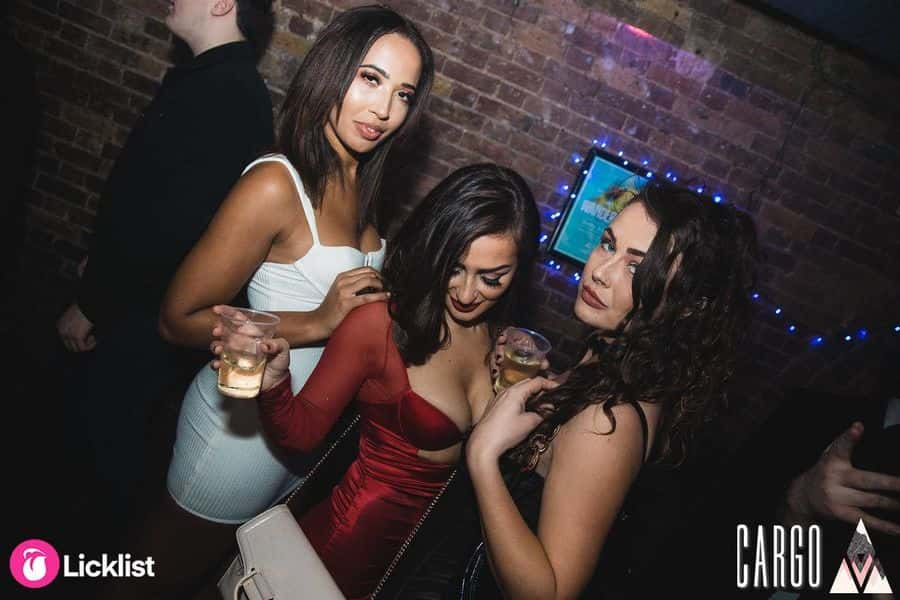 Sex
There is no doubt that the willingness to have sex is there, as most people are fairly open about expressing their natural desires, but when it comes down to the nitty gritty between the sheets, how good are the girls of London really?
Many of the girls in London are so confident about their sexual prowess that it often makes up for any shortfalls. Yes, you may find the odd pillow princess who does nothing more than lay on her back for the whole episode, but most girls are keen to explore their bodies.
They also love men! This is a huge plus. In many parts of the world, women are afraid to express themselves fully, which can often lead to a quiet bedroom and a dull experience. However, the London girl knows her way around dirty talk.
It is worth mentioning that the sexual experience changes slightly depending on the ethnicity of the girl you end up with. If you want some spice, try a Latina. For those who like things a bit sweeter, the city is also home to a few stunning Asian honeys.
Sex Culture
Britain has currently one of the most casual sexual cultures. There are thousands of young people who are looking for nothing more than a hookup come the weekend, making it filled to the brim with potential for any single man. Read on to discover how you can take advantage of the liberal sex culture and abundance of local and international hotties.
With that being said, the great difficulty is breaking the ice with these gorgeous beauties. They are arrogant, sometimes a bit standoffish. They know that for every one man, there are probably twenty others willing to buy them a drink at the party. Adam Smith's supply and demand, right? Well, if you play your cards right, they can be yours.
The core thing to remember is that you don't want to be hooking up with the average 5s and 6s every weekend. They get dull. While these hot girls may seem tough to get to, they have needs just like you do. Studies show that most women have sex at least 3 times per week. So, instead of jumping straight in, try the long game.
Make plenty of female friends. The 5s and 6s are low-hanging fruit, but remember they may be a branch to get to the top of the tree. Every girls has friends, and within that friendship circle, there re bound to be one or two stunners. It's the law of the urban jungle that is London. Head to Tinder or your preferred medium for meeting chicks and start a few friendly relationships.
This is the route in. Once you start the network, you will be invited to hangouts, parties and more. This is where you expand, building your proverbial black book. Start talking to the girls you find most attractive and build a tension. Getting to know the girl forms an emotional connection, something which makes her comfortable and more likely to choose you over other guys.
Ever wondered how a fat guy with no money ends up with a beautiful girl. Well, simply put, this is how.
One-Night Stands
Your chances of a one-night stand are sky high. More than 61% of the current population say that they have had sex with a stranger. Even though London is a first-world city, the first rule is to wrap up that Big Ben. The recent influx of refugees seeking asylum has increased the risk of an STD.
With that out the way, students are by far the most likely to go for hookups. More often than not, the way you manage your social media and dating apps is the best way to ensure mass hookups in a short space of time. Bars and clubs are also effective but they do not have the same ability to connect you with 100s of girls in an intimate way.
London is also refreshing when it comes to hookups. In other cities, you may have to worry about emotional attachments, but here the girls seem to understand the unwritten code of the no-strings-attached sex. It can be pure bliss from a male perspective, especially because the many cultures afford the opportunity to chase new experiences to your heart's content. Some men do find the city to be a harsh landing, as you may encounter women who think you are beneath them. However, it's a matter of skill. You get what you put in.
Best Places to Meet Single Girls
There are a few factors to consider when choosing your location. The gaming ground is a highly strategic choice; it must play to your strengths and not weaknesses. For example, if you are naturally shy and struggle to hold a conversation with too many people, then perhaps approaching a girl in the mall is not for you. Maybe something a bit more instant is best. Maybe you require a bit of alcohol before you unleash that smooth-talking lady-killer deep inside. We have already established that London is ripe with opportunity, so make sure that the ladies play into your hands and not the other way around.
For those who have a good collection of photos and know their way around social media - maybe you have a large Instagram following or a few impressive collections of shirtless selfies – the online space is not to be ignored. Most single people have a dating profile of some sorts and the instant availability of hundreds of singles at your fingertips is nothing to be scoffed at. Try using something like Tinder and take things to a physical date as soon as possible.
Some men need the buzz of a physical rendezvous to meet girls. In this case, bars and clubs probably provide the best bet when looking for that first impression. This can go in many directions, including hookups and flings. The younger girls are unlikely to want anything more unless you both really feel the spark. See the "bars and nightclubs" section for the list of trendy locations.
The cold approach i.e. approaching random women in malls and universities is something for the extreme lad. Maximum confidence is required and people skills need to be on point. This needs to leave the girls feeling complimented, but still, leave her with a sense of mystery. London is always busy and the city has lots of malls, parks, and public locations to meet women. The ball is entirely in your court.
Bars, Pubs and Nightclubs
Superclubs. Famous DJs. Cult-followed dance destinations. Parties until the sun comes up. Thousands of students heading out on the weekend. If that isn't a combination for a good time, then nothing will get you going.
Some of the clubs in London are simply must visits, an experience of a lifetime. Even if you don't manage to pull a girl, it is well worth the money. With club names that have become industry leaders around the world, it is difficult not to have a good time out in London, as the filthy bass and delicious synths infect the soul and capture the imagination.
London is the biggest city in England and the United Kingdom by geographical size; thus, it is impossible to mention every single good club within its boundaries. To assist you in getting the most out of the nightlife, mention of the best post-sundown districts will also be mentioned, either for a few brews or a thrilling rave that lasts until dawn. They are:
Soho – Once the home to aristocracy, Soho has become one of the best places for partyers. It features a red light district and a selection of bars and clubs on Oxford Street.
Shoreditch – party central. Bring your dancing shoes and look your best.
Kensington – Located a hop, skip and a jump away from Buckingham palace, the nightlife in this district may bankrupt you if you aren't careful. It's an upper-class affair with events such as celebrity and football afterparties making the rounds.
Chelsea – if you are keen for a party and you have plenty of cash to blow, then Chelsea is for you. Clubs are more formal than the rest of the city. Expect collared shirts and high heels. The best way to explore the bars is to start at King's Road and you're bound to find something.
Clapham – Somewhat of a balance between some of the expensive districts like Chelsea and a fun night out. Clapham has many bars and clubs, including Inferno and @Bar.
Brixton – more of a go-out-for-drinks sector. Brixton has lots of niche bars and cafes, quaint shops, too.
Here is a list of the 'must visits' in London:
Ministry of Sound – It would be ignorant to mention London without reference to an Industry giant. This club has become iconic all over the world, as they singlehandedly brought about rave culture in the 90s. They became so popular that they started their own record label. Most hardcore ravers find a trip to the Ministry of Sound to be a pilgrimage. There's always a world class DJ on set and the dance floor is never short of packed. There is plenty of opportunity to pull girls, but the drinks can get a bit pricy.
Phonox – Another nightclub that has gained fame all over the globe. Those who visit Phonox never forget their experience. Most of the clubbers are passionate EDM fans, and it appeals to a young crowd of professionals and students. Dress up a bit for this club and be sure to give a friendly smile to the girls who pass by.
Fabric – this party destination has long been on the shortlist for the best clubs in the world. The audio visual technology is amazing. They even have a 'bodysonic' room where the room vibrates to the frequency of the music. It is one of the homes for famous DJs in London. There are three dance floors, all independent of each other. Two rooms are live acts by a carefully selected star and the other room is hosted by an up-and-coming DJ.
XOYO – This club has turned heads ever since it opened in 2010. DJ Mag has featured it in its list of 100 best clubs in the world, and it is on the shortlist for the best EDM venues internationally. With its rustic décor and chilled out dress code, XOYO attracts thousands of partyers each week. Be on the lookout for drinks specials and never wear your suit. The club actually prohibits extremely formal wear.
Cargo – Cargo is unique in that it is a railway tunnel renovated into a dance cub. The owners have attempted to give the experience of an illegal rave back in the day. The DJs are always exceptional with a rotation of residencies to maintain a fresh atmosphere. Located in the heart of the party zone in Shoreditch, the club has been known for costly entrance fees and a pricy drinks list. It may be prudent to fill up on alcohol from home or at a bar nearby.
The Clapham Grand – During the week, The Clapham Grand is a restaurant and theatre production facility. However, when the weekend comes around, the dial goes all the way up to eleven, as the immaculate Victorian hall is transformed into one of the most debaucherously sinful parties in the city. The buzz is fantastic and the management know how to crank up the party to the next level with a world class sound system, talented DJs which includes international names and variety of cocktails and specials to suit every taste.
Oslo – one of the clubs which wouldn't be worth missing. It's an old railway station that has been transformed into one of the hottest nightclubs in the area. This gives you an idea of the amount of space available. Furthermore, there are a few bars to choose from, ranging from more chilled lounge-type areas to bustling alcoholic refreshments served in the heat of the dance floor.
The Old Queen's Head – one of the favoured clubs with student. The Old Queen's Head offers everything the young partyer needs to have fun. Furthermore, the large base of loyal students makes this club an ideal place to search for a hookup. Even exploring the bars nearby may prove fruitful. You'll find the prices at OQH the most agreeable out of all the clubs on this list, part of its allure with a young crowd.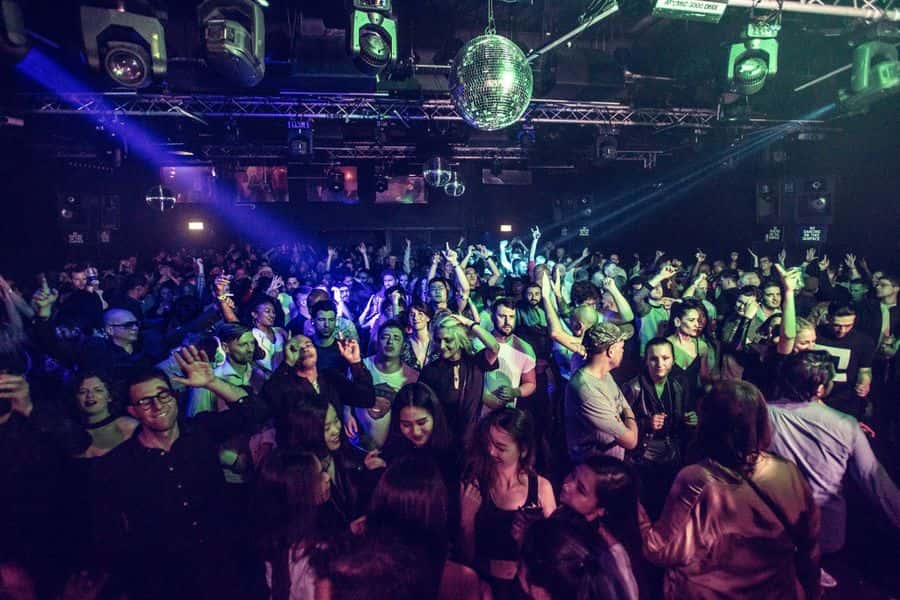 Shopping Malls
London holds the title as one of the world's best shopping destinations. You will be able to find every type of fashion brand, gadget and technological masterpiece somewhere in the city. While this may not necessarily mean a lot to the male brain, everyone knows that girls love shopping. This love affair with shopping translates into opportunity. Simply put, malls and shopping districts equals dates!
Try a few of the following malls and shopping centres for the best chances of snagging a London beauty:
Westfield Stratford – The Westfield malls have earned their place in the list of Europe's top malls, as the owners have done a splendid job of taking everything good about shopping and entertainment and scaling it to the next level. Historically, Westgate Stratford became the largest mall in all of Europe after they spend more than $740 million on extensions, which includes a casino, bowling alley, lots of activities for kids and a heap of shops. You'll have no problem finding girls. In fact, you will probably be spoilt for choice.
Canary Warf – this is one of the main business districts in all of England, which makes it a serious player worldwide. Some of the companies that have found their homes here are key businesses globally. However, there is also a lot of shopping to be done. Add that to the museums, brewery tours and art exhibition and you are bound to have a crown each day. There are lots of girls around, but be careful not to peeve off a businesswoman on her way to the next meeting. They aren't always as friendly as they look.
Westfield London (Shephard's Warf) – Much like its cousin in Stratford, but down to a earthlier scale and catered towards high end fashion. This is one of the places to see and be seen, a destination where lots of girls flock t to get that dress for the next event or even have a date.
Regent Street – Although not a mall per se, this street makes the list due to its iconic reputation as the shopping destination in all of England. It features many designer brands, flagship stores for many international brands and has long been London's most-visited shopping sector. Many tourists and locals go just to browse, making it a great place to meet and pickup girls.
Pop Brixton – think of a farmers market, but organized in a way that caters to high traffic retail. Pop Brixton is a lot of fun and the artisanal flavour of this shopping destination appeals to many. It becomes more than just about shopping. It's an experience and an expression of simply getting away from the heavy urbanization.
One New Change – Overlooking St Paul's Cathedral is this marvellously modern shopping mall. It has lots of trendy restaurants and cafes as well as a few choice fashion outlets. Its location is exceptionally convenient, as it is close to the business district and a few universities, including the London School of Economic, UCL and the London Institute of Banking and Finance. Needless to say, the mall gets quite a few students and it may be a good place to search for introductions during your trip to London.
Outdoors
Exploration is key! London is vast, which means that sometimes the simple answer to boredom is the best one. Usually, it's as simple as walking out the front door and seeing what you find. There are lots of antique shops, book stores, architectural marvels, bars, cafes and historical sights to visit.
The London Eye – no trip to London would be complete without a 30-minute round on the world's most famous Ferris wheel. The price is around $30 and includes panoramic views of the city.
Kayaking in the West Reservoir – it's not everyday that you get the chance to get on the water. This kayaking trip is an experience and well worth the pennies you'll spend in exchange for hours of fun.
Golf – there are a few mini golf outlets. You can up the difficulty with pitching and putting locations around the city. If you are a keen golfer, there are three golf courses in London to choose from. They are frightfully expensive, though.
Opera - Fancy yourself as a man of culture or maybe just an inquisitive soul who wants to explore an opera for the first time on a budget. Holland Park's operas are the stuff! This makes for an interesting date idea and it can be fun if you get into it.
Alfresco Cinema – an outdoor cinema is the perfect date idea or breakaway with friends for an afternoon of fun. There are snacks for sale and the outdoor element is novel enough to ask a girl out on a first date without it being too cliché.
Parks – London has more parks than one can probably visit given the time frame of a normal holiday; however, each park has a unique flavour. Some offer interesting wildlife including deer and birds. Others have history culture. Some still have wide open spaces for picnics. Try a few of the following: Hampstead, Hyde, Greenwich.
Battersea Park Zoo – Sometimes, the only way to a girl's heart is through a cute animal. That may be a bit of an exaggeration, but it will definitely get you a few 'brownie points' feeding times are between 10 and 12, and you definitely don't want to miss the otters.
Universities and Colleges
The educational system in the UK is famous, as students come from all over the world for a chance to study at some of the most famous universities in the world. Even the second-tier universities have a great international pull.
Listed below is a guide to some of the best universities in the city and its surrounds. It is also a guide to the universities themselves and how you can use them to achieve a gaming advantage.
University College London – With over 18,000 international students and a great deal more local students, UCL is easily the most attractive university for gaming. Furthermore, the college is conveniently located smack bang in the middle of the city. There are a few accommodation options available catered towards tight budgets, making a strategic home base. Clubs and bars also litter the immediate surroundings, which gives you the perfect opportunity to meet partying girls come sundown.
London School of Economics – the social sciences king. LSE is also ranked as the top economics and finance school in the country, attracting a following from many international applicants. It also has a host of correspondence students from all over the world who travel to write exams, making June quite the party occasion once all exams are done. This university is a prime hunting ground for international girls due to the high foreign student intake.
London Institute of Banking and Finance – Another major finance and business school that attracts a noteworthy amount of students. This University is located close to iconic clubs such as the Ministry of Sound and the London Bridge.
Imperial College – Sciences and Maths are the specialties of this university. This university is popular with locals and a few international students seeking to progress through the medical field. The campus is not as inviting as UCL or LSE, as you will need an access pass to get in. However, you can access the student life by going to cafes, restaurants and bars close by.
Kings College – Another historical institution on the list. The research at King's college has led to innovations such as the TV, much of the information we know about DNA, mobile devices, radio and radar. Many students see joining such a fine history to be an achievement. Again, there are a number of things to do surrounding the campus, so get a move and start the mingling.
Note: London has a few other universities and colleges, so remain on the lookout for student districts. The universities mentioned in this article are merely those on the Russel list, which is the UK's version of Ivy League. Any university, however, brings opportunities and there are a few film, animation and art schools that haven't made the list
Relationship
Most people have a certain amount of non-negotiable guidelines when it comes to their cause. More often than not, that mission is a successful career. Relationships and love tend to form around this. This is the base of relationships in London.
As a tourist, there is lots of fun to be had in the hookup and fling market. Short-term relationships are the thing in the city, especially with the university and young professional crowd. Most people are self sufficient, so there is no real need to worry about appearances (skin colour, wealth, culture, etc.) beyond attraction.
Long-term relationships require a lot of thought and commitment. No Londoner enters into one casually, as there are so many other pressures in life. However, given enough time, you will probably find love. Most people let this happen organically rather than actively search for it. Long-term relationships also carry more of a financial element. People in London are extremely materialistic, and most girls like to feel that they're 'dating up'. Cash is the easiest way to solve this issue.
With all that being stated, there is still a lot of potential within the great population of London. So many cultures and backgrounds converging in one city makes for an exciting prospect, especially for the confident and self-assured single lad.
Holiday Romance
Spicy vacation flings are common in London. Many of the younger crowd actively look for something short-term and fun. These relationships have no real commitment once the period is done and centre completely around the physical and chemical attraction.
IF you manage to get into one of these relationships, it also doubles as a way to explore the city from a local's perspective. Get her to show you around and soak in the culture as you enjoy all the benefits of a fling alongside.
Tips for Successful Relationship
Time is a commodity in short supply in London. There is a lot to do and 24 hours feels like a very short timeframe to accomplish everything one needs to. Relationships always seem to end up being the last thing on the list, but here are a few tips to ensure a successful love life in London:
Trust – the bedrock of any successful relationship. Life is a mixture of to-do tasks, travelling and chores. You will probably both spend most of your time at work, which leaves very little room for suspicion. Ensure that you build trust with one another through conversations, affirmations of feelings and time. Without trust, no relationship would survive such a lifestyle.
Communicate well – there may be things which you expected that doesn't happen or vise versa. There may also be things which your partner does which wasn't desired. There are a number of reasons for this. Usually the cause isn't cynicism. Be open about your expectations and work hard to fix things. With the busyness of life, taking time out to communicate is key.
Support – most women are breaking out of a cultural seal which has placed them in a box for many years. The current batch of students are part of the girls to continue fighting for their positions in corporate life, hence the need for support from home.
Financial Stress – This can be a worry, as the prices of London can pile up if you aren't careful. It is also a great point of conflict between couples; it adds unnecessary tension to the relationship. Have a budget. Control the spending.
Find a hobby which you can do together or at least set aside time for one another – It is easy to let life pass by without prioritising each other. As I am sure you have realized by now, this is the main threat and it must be actively combatted. This is easily solved with a scheduled date or choosing a hobby together.
Allow Space – Friendships outside the relationship are important. Since London is all about networking and who you know, there is more than one reason to maintain healthy friendships.
Love
There is a natural sense of romance in the city, as the British sense of elegant chivalry combined with feminine grace hangs rich in the air. It feels very Pride and Prejudice at times. At other times, London may seem like a time machine where nobody has the time for the notion of love because everything rushes by so quickly.
There is also the matter of cultural differences. Some of the girls come from different backgrounds, meaning that they may have different views of love. For example, a few of the Asian and Middle Eastern girls are waiting for marriage before fully letting their emotions loose.
Some of the lower-class British girls are worse than f-boys, to be honest. They may be fun for a hookup, but definitely not for long-term romance let alone love.
However, when you find love, the city can be very hospitable. There are a million and one date locations and the careers to fund them. There is every opportunity to build a family, settle into a routine and enjoy your partner for as long as you can.
How to Make Sure She Is the One
Before getting into an explanation of how to know, there is first an understanding of what must be given up, an opportunity cost, if you will. There are a few privileges that come with being single. It includes the freedom to meet many women, learn from many women and of course… sleep with as many women as you please (or can manage).
Many cuffed lads enter into long-term relationships without fully exploring this avenue of life, without fully stilling the curiosity within them. So, the first step is to ask yourself if you are willing to give all of this up for one girl. If the answer is an emphatic 'Yes', proceed with the following tests.
Love is not something that you manufacture. It's more like a pit you fall into on your way to somewhere else. If you have met a girl and it begins to blossom into love, that's a good sign. You should find yourself thinking about her more often.
Communication is a key aspect. It's all good and well finding chemistry and a close connection, but if the ability to converse, argue and explain isn't present, the relationship may just be a ticking time bomb. London is a high-stress city and issues will arise. The ability to talk through them is the glue that keeps everything together.
As a man, it is easy to know the difference between sexual attraction and actual love. If your mind only turns to her when your sexual frustration rises, well that may be assign that you just need to get laid. However, if you miss her throughout the day, there may be a bud of love in there. If you want to cuddle after sex, you know, bro!
Marriage
A marriage in London resembles something of a partnership. Every family is unique but most of the girls you meet are bent on pursuing their dreams through some sort of career, which means that you will most likely only see each other after working hours and on the weekends – if that. The more demanding professions require upwards of 45 hours per week.
Naturally, this can put some strain on the marriage, but it does have its perks. For example, the standard of living is absolutely world class. There is a lot to do if you have a bit of disposable cash in London and the list of pastimes is a growing one.
London is also a romantic city if you make it one, with plenty of restaurants, cafes, bars, theatres and so much more. Extra strain can be presented by kids, but the schooling system is excellent. There are a number of first-rate schools for the wealthy, and the second-tier schools are still better than most in the world.
Furthermore, the strength of the British Pound allows for relatively cheap travel to most countries in the world in the holidays. Combine that with the earning capacity in London and holidays are bound to be fun.
Wedding
Weddings are traditional, usually done in a church or cathedral and then followed by a reception celebration. The scope of the wedding is a matter of personal budget; although, much like the rest of the city, there is always a sense of competition about it.
The standard seems to be set with the Royal weddings. They provide the blueprint for the ultimate wedding, one filled with glamour, elegance, significance and charm. The closer you are able to get to this benchmark, the better your wedding is said to be.
Not all girls are like this, but most compare their weddings to those of their friends. Thus, 'If Mary has a wedding of that quality, mine must be better'. This can be a tiring thing for those paying for the wedding, but most grooms simply oblige.
Friends and family are expected to be there. Again, the size of the guest list is usually dependant on the budget.
Family Life
London is one of the best cities in the world for an economically successful career. Every profession you can think of, and probably more, exists within the boundaries of this historic city, from banking and finance to art and literature. There is every chance of striking it rich if you have the knack for networking and the right skill set. From a fiscal point of view, there is never a worry of provision and the standard of living is great, better than most cities in the world!
However, that does lead to a toll on the family life. Many couples barely see each other because of their busy work schedules. Added to the daily work is the time spent travelling. Unless you are really wealthy and can afford an apartment in the city, you will more than likely have to stay in the suburban outskirts. These homes are nice and offer a better chance at raising a family than a small space in the city, but that does mean taking a train into the city each day.
This has led to a rising divorce rate over the last twenty years as more couples seem to live past each other in the hope of financial prosperity. However, do not let that get you down. Everything remains entirely in your and your partners' hands.
There are many ways to make the city a romantic place and a haven to share in a lifetime of partnership. Every street and alley is filled with history. London also has many cafes and bars to pass the time and a holiday to the South of France is the choice of most business people in the school holidays. There is a massive saving grace in the allowance of individual freedom. There is no requirement to fall in line with cultural norms or messy extended family politics. It is really all about what you make of it.
See Also
The main takeaway from this article is to have fun. London has lots of girls, but there are also lots of activities and a culturally rich environment. The nightlife is spectacular, too. If you take your time to enjoy these things and you develop a bit of a strategy to get the really hot girls, London feels like nothing more than an urban playground.
However, the opposite is also true. The fast pace of the city can leech at the soul. Before you know it, you've missed what could have been heaps of fun with the woman (or women) of your dreams.
Slow down. Take a breath. Simply enjoy.