Abu Dhabi
Guide for dating in Abu Dhabi helps you to meet the best girls. This dating guide gives you tips how to date Emirati women. You will learn rules where and how to flirt with local Emirati girls. We advise how to move from casual dating to the relationship and find the real love. We also tell the best dating sites in Abu Dhabi. In this article below you will find more information where to meet and date girls in Abu Dhabi, United Arab Emirates.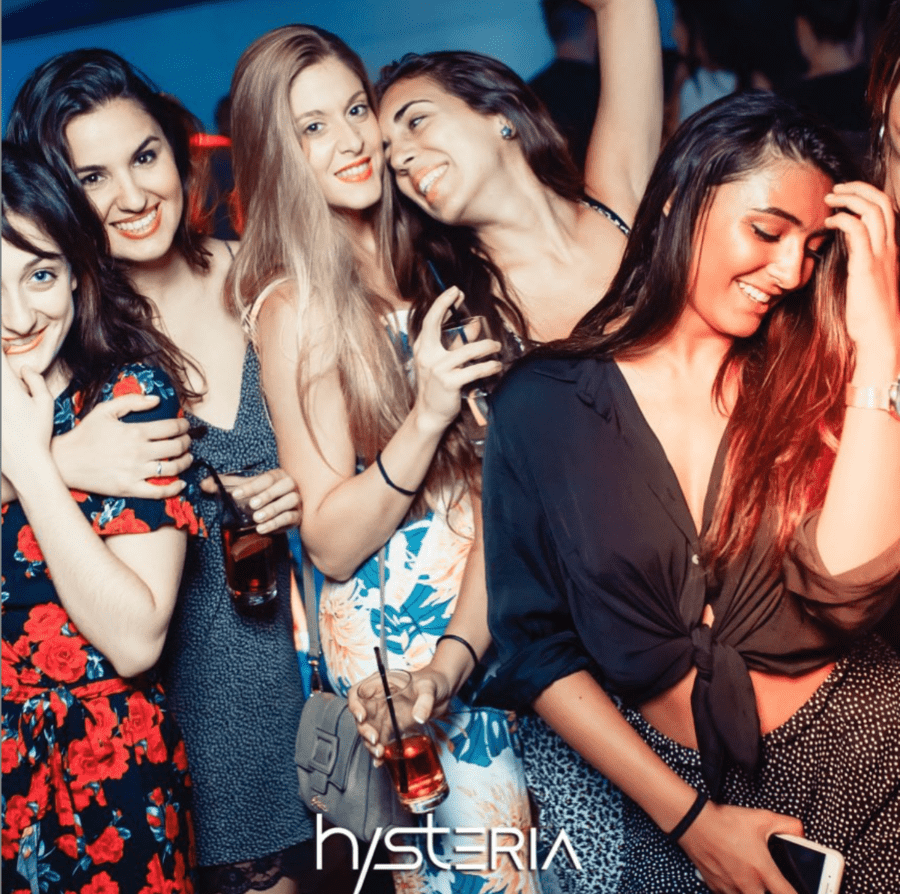 Girls in Abu Dhabi:
Loyalty of girls: 3.5 / 5
Education level of girls: 3.5 / 5
Dating in Abu Dhabi:
Chance of arranging dates: 3 / 5
Casual dating culture: 3 / 5
Online dating popularity: 3 / 5
Sex in Abu Dhabi:
Women's sexual activity: 2.5 / 5
One-night stands: 2.5 / 5
More about Abu Dhabi:
Nightlife in general: 4 / 5
Locals' English level: 3.5 / 5
Moving around the city: 4.5 / 5
Budget per day: US$60 - $700
Accommodation: US$30 - $450
Dating
Abu Dhabi is the capital of United Arab Emirates. It may be the second-most populous region of the nation but it is the largest of the seven emirates comprising of an area that is twenty times larger than the world-famous city of Dubai. While Dubai is undoubtedly the poster-favourite city for the United Arab Emirates, most of the economic might and political activities are centred around Abu Dhabi. Hence, you will see a large population of local girls as well as foreign girls in the city.
Dating the local girls in Abu Dhabi is considered to be quite a difficult task as most of them hail from extremely conservative families. These women have been raised in an orthodox environment where they are kept under a patriarchal rule. Most of the women are forbidden from having any pre-marital relationships by male members of their families and religious heads in the country.
As a tourist, much of this may sound discouraging but the times are definitely changing and the local Emirati girls are being empowered with each passing day. Some of them have considerable global exposure and are bold enough to date foreign men as well. However, in Abu Dhabi, you would have the best chances with the foreign girls that are either visiting the city or have settled there. This involves a variety of reasons and throughout this article, we will discuss these reasons while providing you with valuable tips and tricks to have an effective and efficient game in town, so keeping reading to know more!
Dating Culture
If one wishes to date local women on their trip to Abu Dhabi, it is extremely vital that they first begin by understanding the local dating culture. Many of the local women, as mentioned in the section above, are known to be extremely conservative and orthodox in their approach towards relationships. This, however, does vary from individual to individual.
It may not be exactly correct to stereotype the local women. However, many of them are actually obedient and follow the rules laid out for them. While many of them do it out of fear of upsetting their parents and probably even infuriating them, some have been mentally conditioned by religion. Most of the local girls follow Islam as their religion and being devout Muslims, most of them prefer abstaining from any sort of sin listed in their holy book, The Quran. This also includes dating or being physical with a man before marriage.
Such is the situation that they do not enter relationships from fear of God and knowing the conservative society around them, they do not want to court any sort of controversy or even be judged by people. In recent years, there has been a cultural revolution. The neighbouring emirate of Dubai has seen a great deal of development and globalisation and it was a matter of just a few years that Abu Dhabi, also witnessed the same.
With development and globalisation being inevitable, soon Abu Dhabi too saw a large number of major international industries setting up base. There were executives being posted here from all across the globe and to support their families and lifestyle, suitable shopping malls, restaurants, pubs, schools and various other amenities were set-up. All of these adhered to the western culture and design schematics while keeping a few local sensitivities in mind. This was the beginning of a revolution in the dating culture.
Soon, the younger generation was no longer influenced by religion, nor were they raised in an environment that was disconnected from the world. The young adults of Abu Dhabi now have access to the internet and have foreign citizens as their friends and neighbours. They have been introduced to the concept of dating, sex and relationships. While many of them wouldn't have their parents agree to any of this, they would begin dating under the radar, letting in just a few friends and family members in on it. As the years passed by the baton was passed onto the current generation who have parents with a relatively casual approach to the dating culture.
Many of the locally settled girls who are passport holders of other countries are considered to be very liberal and open-minded in their approach to dating. They are the brightest spot of the local dating culture and you can start by looking out for these women.
More details about these local women that you will encounter in Abu Dhabi are given below.
Online Dating
Dating in Abu Dhabi can be a bit tricky due to not knowing if you have a solid connection, so your best bet is to sign up for a dating site before you venture to the night club or bar, so you can meet a few locals ahead of time. AdultFriendFinder.com lets you meet local members in Abu Dhabi and get to know them on a personal basis before you meet in person. Take advantage of site features like live chat and member to member webcams so you can begin flirting before arranging a face-to-face meeting.
Women
The women who hail from Abu Dhabi are known to be typical Emirati babes. Many of them are surely very religious and conservative but that has got nothing to do with beauty, Right?
The local women that you Will find in the city are undoubtedly stunning. They have the perfect physical attributes to make you fall in love with their beauty. The fact that they are not available easily and are hard to get makes the challenge even more lucrative. You Will have a variety of options considering that more than 1 million women live in the urban area of Abu Dhabi. Some of these women are foreigners while the majority are locals. These women come in different shapes and sizes, having traits specific to their ancestry, origin, upbringing, and even socio-economic background. Hence, stereotyping these women may not be an easy task but we can definitely understand the native women on the basis of their physical features and personalities.
To begin with, let us understand the physical features and appearance of the Emirati beauties you Will find in Abu Dhabi. Most of the local women of Abu Dhabi have an innocent and beautiful face. They may be dressed up conservatively often sporting a hijab or a burqua but if you get a chance to see their face, you Will be enticed by them.
These beauties have features that are characteristic to the United Arab Emirates and surrounding regions. You Will almost instantly recognise them anywhere in the world. Some of these features include naturally brunette hair which occurs in shades ranging from pitch black to light brown. These women prefer sporting their hair in medium to long lengths, with some of them even opting to colour their hair or even flaunt streaks.
The Emirati women are also known to have dense bushy eyebrows and deep dark eyes. Their signature long eyelashes are what many women across the globe can only dream of having without the use of any extensions. Many of them have lighter shades of eyes while some just opt to use colour lenses. These women have long noses under which you Will find the most beautiful set of lips which you would desperately want to kiss. These women are usually known to have a slightly long and round-ish facial structure, they aren't too thin either and do have some weight on their face. Some of the sexy young girls who are in magnificent shape Will have sharp jawlines but the rest don't. Almost all of the local women have radiant skin and they are fair, ranging from a slightly pale skin tone to something more characteristic such as a subtle tan, making them the quintessential brown beauties. Regardless of which, all of these women have high cheekbones and rosy-pink cheeks with a subtle blush whenever they smile.
These Emirati beauties who seem to appear very innocent and cute turn the tables completely once you check them out below the neck. Many of them are thick and voluptuous, having a curvaceous figure while some have a fit and sexy body. In either situation, they Will be able to turn you on and possible even seduce the devil Himself!
These innocent-looking beauties are absolute bombshells. They have the perfect round breasts which are a good handful. These babes have wide hips and a slightly large derriere which is a delight to caress. They usually have slightly thicker arms and legs too. Most of these local girls are short and average under 5 feet and 5 inches in height.
While they are undoubtedly seductive, you may never get to see most of their features bare in public as they are often dressed up in burqas and hijabs. All you will get to see are those pretty eyes and their whole face at best. Here in Abu Dhabi, you might have to rely on your talents of sizing up women from afar and deciding if they are worth approaching. Some of the women who are modern and do not dress up conservatively will be a delight to see as even a simple white tee worn by them can leave the bare minimum to your imagination.
Surely enough, the city is wealthy and is home to some of the largest fashion brands across the globe. Right from daily wear brands to luxury brands, all have set up shop here, but the collection they carry will be drastically different from what you Will find in other major European countries. This can be attributed to the conservative local culture and many of these brands opting not to hurt the sensitivities of the local people by selling revealing outfits and un-Islamic prints. They try to ensure that they have a host of region-specific designs that will enable the local women to come out for shopping and have a range of opulent purchases to choose from while not denting their own profits either.
Similarly, the spendthrift nature of the local women and the abundance of wealth can be reflected by the purchases they make while shopping for jewellery. The region is renowned across the world for its gold and the obsession of local women with the yellow metal, platinum, and even diamonds. Most of these women can be seen decked up in the fanciest clothing with exquisite pieces of jewellery and they Will groom immaculately while using the choicest of skincare products and cosmetics.
Now, let us consider the personality of these local women. As reiterated through the article, most of the local women are very conservative, shy and religious. They will never act in any manner that offends their traditions and culture. Yes, this is rapidly changing but is still very much prevalent. Being the capital of the country and having a good presence of foreigners, some of the biggest universities from across the globe have set up their off-shore campus in Abu Dhabi. Here, the local women can enrol and get their degrees and immediately be placed for work at some of the biggest and most renowned international conglomerates.
These women are being increasingly empowered every day. Education and work have important roles to play in this entire process. As a tourist, you will be shocked to see that some of the girls from the younger generation occupy important positions in multinational companies and major local corporations, with some even occupying key posts in government administrations. This has helped some women become completely independent financially, while some are partially independent with a certain degree of reliance on their family for finances or housing.
More about these local Emirati women is given in the sections below, but considering that they are age-specific traits, each of them Will be presented in different sections altogether.
Emirati Girls (age 18 - 29)
The local girls who are between the ages of 18 and 29 are undoubtedly the first choice for most of the tourists who are visiting the city of Abu Dhabi! These young girls are innocent looking but at the same time exude raw sexuality which is a turn-on for most of the tourists headed to the city.
The girls who are under this age bracket are mostly in university or are freshers in a professional work environment. These young girls are known to be extremely focused and serious about their aims, goals, and careers, constantly working out ways to achieve maximum growth and success. Some of the young girls might not be as motivated as the others as they hail from wealthy backgrounds or might simply lack the focus. But on the whole, they all lead active lifestyles with little to no free time.
As a tourist, this might prompt you to think, if investing time in pursuing these girls is a good idea or could that time be wisely utilised elsewhere. However, do not lose focus of the target. Whenever you have such thoughts, think about their youthful beauty, sexy young figures with assets yet developing and hormones playing an active part in transforming them into complete women. These young girls have breasts that are growing every day, inching towards taking their final shape, they have hips that are getting curvaceous and are probably experiencing a flux of hormones that will make them sexually charged on a more frequent basis.
These young girls like to look beautiful and they have the stamina and dedication to be fit and look their best. They make a good amount of effort to be in pristine shape and dress up in the best possible manner. Considering that they are in the prime of their youth, their flexibility and insatiable sex drive will be the biggest draw for you.
You will find that many of these young girls are much more social and friendly. They have been raised in an era of technology and internet with unlimited access to various cultures across the globe. Having a sizeable number of foreign citizens in town also changes the dynamics. They are less religious and will positively respond to approaches made by men. However, you must be subtle, polite and it would be helpful if you have an acquaintance of some sort, such as a mutual friend.
The disadvantage of local girls of this age bracket is that they are financially unstable and you will often have to clear bills. Additionally, they are emotionally inexperienced too, so you have to take small steps while forging any sort of relationship. Lastly, these women have a lot of restrictions, especially if they live with parents, so learn to adapt to those and making plans around them or frequently scheduling plans.
Emirati Women (age 30 - 45)
The local women who are between the ages of 30 and 45 are known to be the ideal choice of women of tourists visiting the city. The reasons behind this are quite simple too.
Firstly, most of the women in this age bracket are known to be physically mature. They no longer are developing beauties like girls below the age of 30 neither are they deteriorating seductresses like the ladies above the age of 45. They are in their physical prime when they're are in the best shape of their life. Right from having firms breasts to wide hips and tight tushies, they have it all!
These women have an evolved sense of fashion and are known to dress more elegantly in comparison to younger girls who try to look a little funky. The local women of this age bracket are known to use premium skin care products, cosmetics, and often wear clothes from well-recognised brands. Many of them even choose the form and function of clothing over fashion. The fact that they hail from financially well-off backgrounds and the possibility that at this age many of them are working professionals who earn well and have greater financial stability than younger women. They also have seen many relationships over the years and are possibly well-versed with various problems arising in a relationship. These women are therefore emotionally far more stable and reliable than younger women.
These women are at a stage in life where they have achieved at least half of their goals they set when they were younger. Now they are either sticking to the original plan or recalibrating goals accordingly. But at the same time, they have an eye on the future and want to enter relationships where there is a certainty of getting married. Hence, these women might be slightly more difficult to approach than younger women Abu Dhabi. These women are also way more reserved, they will never initiate conversation and they will almost never indulge in banter with unknown men. Getting to know these women better shall require assistance from an acquaintance or friend of theirs.
Physically, most of the women in this age bracket are known to be in good shape and they have a good sex drive too. However, they may not exactly be like younger women wanting to have sex all the time.
Emirati Ladies (age 45+)
The local ladies who are above the age of 45 are known to be the worst choice for a tourist who is visiting the city. These women are all probably married and well settled in life. They possibly have a couple of children and even grandchildren too! The chances of a hookup or even an affair with local Emirati women in this age bracket are drastically low.
At this age, most of the local women are busy playing the roles of mothers, wives, sisters, daughters, and even friends. They have to juggle their roles as they try to be the perfect example. They are often regarded as role models for the younger generations. These women lead hectic lives in many situations. They will never even think of getting physically intimate with a stranger and risk all the hard work they have put in over the decades to ensure that they have the perfect family life.
The local people are known to be very inquisitive and any sort of gossip will also land these women in serious trouble. They could be slut-shamed or even worse, be divorced by their husbands. Hence, they have to tread cautiously even while having interactions with foreigners.
However, there is no reason to fret as all hope isn't lost. Many of these women come from wealthy families, their husbands are out tending to their businesses. With an army of household help, they may have a lot of free time on hand. With considerable resources at their disposal, they may be free to meet younger men who can give them sexual pleasures and make them feel younger once again. While this is very risky as adultery is a serious crime in the country, some women do take the risk as the concept of polygamy is common for local men and they may feel neglected or lonely. Hence, these women might consider having sexual relationships with men.
Approaching these women will require considerable skills as they may not respond to you positively with ease. Timing and location play a key role while getting friendly with women of this age bracket.
Many of these cougars are wealthy and they can even afford to have a toyboy. They will secretly pay all your bills, shower you with gifts, and make you feel special as long as you are discreet and pleasure them in bed. The vast amount of wealth they have also enables them to undergo various de-ageing procedures and cosmetic surgeries that will help them look younger. They can also be seen in great physical shape sporting implants too. All of these women can be seen decked in the finest clothing from the latest collections of top brands as well.
Much of this even applies to the foreign cougars who are settled in the town and much more liberal about sex in comparison to local hotties, more details about them are given in the section below.
Foreign Girls (tourists, expats, students, etc.)
The foreign girls in Abu Dhabi are truly the highlight! These women are known to be extremely sexy and are very open-minded about sex. In many ways, these foreign girls are the saving grace for the pickup scene in Abu Dhabi.
As mentioned in the sections above, with the development and globalisation of the city, there were a large number of major international industries setting up base, there are executives being posted here from all across the globe. These women work actively in changing the culture of people around them.
Right from the approach towards sex and relationships, to the way these women conducted themselves at home or outside, the way they had fun with or without their husbands/partners, began to inspire the local women here.
The city sees a large number of tourists come in on an annual basis and you can definitely hook up with these girls as they are also looking for fun and frolic under the sheets without involving the local men who could be brats and troublemakers at times.
Similarly, many of these women are expats and diplomats in town, as Abu Dhabi is the centre of political activities in the country. They can also be approached with ease and they shall warm up to tourists easily as they have a lot more in common together, but the approach must be elegant and graceful.
Lastly, the city is home to some of the most international campuses of renowned universities and colleges from all parts of the globe and as a direct result of this, you will see a large number of foreign girls enrolling as students here. These young girls can be approached with great ease, they are much more friendly in comparison to the local girls. Having sex with them will not be a problem as the implications of getting caught are close to none.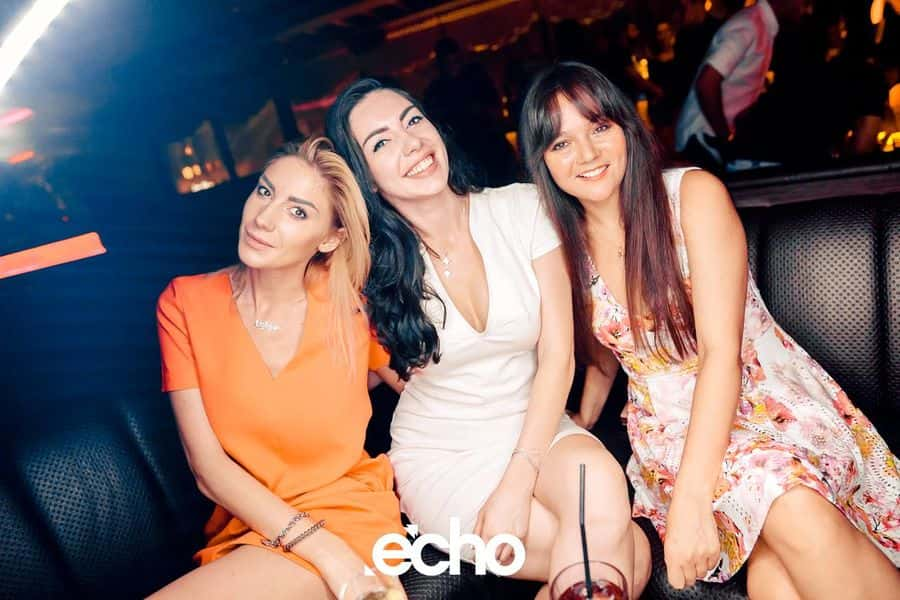 Sex
As a tourist, if you wish to have sex with the local girls of Abu Dhabi, you will have to work immensely hard to convince them. Most of the girls no matter how liberal they are, have doubts and do not want to get into trouble. They are extremely religious and God-fearing, at the same time they also run the risk of being slut-shamed in society if they are caught. Hence, these women will always try and maintain a safe distance from you!
However, you must realise that most of these women have an unspoken fantasy of dating a foreigner, being in a relationship of some sort, even if it is physical. Remember, they have been raised in oppressive environments, with all the luxury and spoils. They might even have permission to keep a tiger at home but they will not have permission to have sex before marriage. Hence, these spoilt young brats are often looking to do the one thing that they are forbidden from.
Thus, you can approach local girls in the city of Abu Dhabi for sex and physical relationships. But the way you approach them is key to your success. We would recommend that you first understand the local sex culture so that you can plan your approach accordingly.
Sex Culture
The sex culture of Abu Dhabi is quite complex. While the earlier generations of people have been against pre-marital sexual relationships altogether, the recent generations have warmed up to the concept. This has torn the two generations apart even further and caused discord on various levels. As a tourist, you must understand that most of the women who are locals and hail from the current generation are relatively easier to date and have sex with.
These women have been raised around friends who have either studied abroad or are from other countries. They have infused new life into the local sex culture and the women are now certainly experimenting in bed. They are willing to accept their sexual needs and express their desires. This was considered a taboo earlier and now things may not be too different but now she will just be reprimanded by her family.
The women have increased access to the internet and they can read about sex online. The void of sexual education is now being filled by the internet and various articles and vlogs. The women are now more knowledgeable about safe sex and contraception as well.
Local are exploring pornography as well and while it is considered illegal to a great extent, this has helped them learn new techniques and be more confident in bed. They know what to do to pleasure men and exactly what they want men to do as well.
Surely enough the sexualisation of everyday life is also rampant and with increasing profanity on social media, there are new challenges that local sex culture faces from religious hardliners, but sexual liberation for most local women seems more inevitable than ever.
One-Night Stands
The tourists who are in Abu Dhabi for a short duration of time or those who don't want to be in a relationship of any sort will obviously look for one-night stands. These are extremely convenient and do not require planning as they are likely to happen after a wild party under the influence of alcohol or other substances.
However, in this city, it is not at all easy to find a suitable partner for a one-night stand. With great conviction, it can be said that the local women will simply not interested in any such propositions made by you. At one point they might agree to a simple regular physical relationship with no strings attached, but spending one night in bed with a stranger is nearly impossible.
As a result of this, we recommend that you should focus on foreign girls in Abu Dhabi if you wish to have one-night stands. They are familiar with the concept, are open to it, perhaps even have tried it and prefer it. These women will even enjoy sexual escapades with foreign men who would have a lot in common with them.
Best Places to Meet Single Girls
Abu Dhabi has been the shining example of how glitz and glamour can transform a city. Following the steps of the neighbouring Emirate of Dubai, this city is immensely popular for the development that has taken place here. There are plenty of places that a tourist can visit in Abu Dhabi to meet single girls.
Be assured that most of these places will be the fanciest that you have ever visited for the sole purpose of flirting with women. These places include bars, pubs, restaurants, nightclubs, shopping malls, outdoor places of interest, and even the immensely popular universities and colleges. Given in the sections below is a list of some of these places, according to your location in Abu Dhabi, you can choose to visit these places.
Bars, Pubs and Nightclubs
Abu Dhabi is home to some of the most upscale and luxurious bars, pubs, and nightclubs in the world. While not many of the local women visit these nightclubs and pubs, there are scores of young tourists and foreign nationals that come out to party with rich locals. As a tourist, these pubs, bars, and nightclubs are your best options to meet sexy horny women who have no qualms in getting laid with a total stranger. Some of the nightclubs that you must explore in the city of Abu Dhabi are as follows:
Club So-Hi
La Cala
Legends Night Club
Rock Bottom Café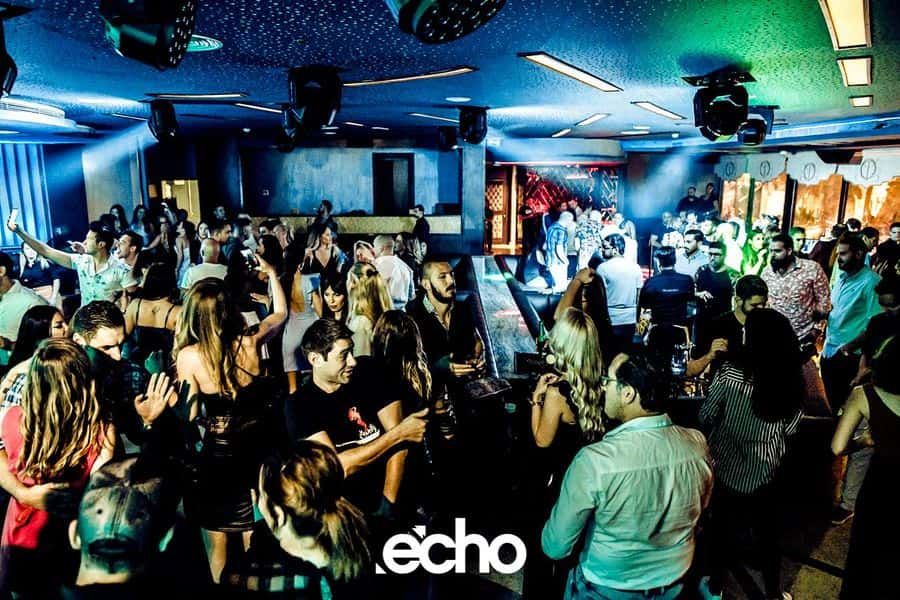 Shopping Malls
The wealth possessed by the local people of Abu Dhabi is legendary and with most of the citizens being wealthy enough to splurge on exotic items, the shopping malls in Abu Dhabi have also upped their game. These are probably the most exotic places in the country and you can meet scores of beautiful Emirati girls and foreign girls while they have some fun with their friends indulging in shopping therapy.
The Galleria
Al Wahda Mall
Marina Mall
Abu Dhabi Mall
Yas Mall
Outdoors
Abu Dhabi is home to some of the most modern attractions across the globe. These have invited scores of tourists on an annual basis and even the local girls enjoy stepping out for some recreation, here you get the chance of not just exploring the city but also flirting with them and finding a prospective hookup partner:
Emirates Palace
Louvre Abu Dhabi
Yas Island
Ferrari World Abu Dhabi
Yas Waterworld
Corniche Road
Universities and Colleges
Abu Dhabi has seen a rise in the number of foreigners coming and living in the city. As a result of this, there have been a number of universities that have set up their international campuses in the city. You can visit some of these university campuses and flirt with the local girls. They are known to be very liberal in their approach to sex and relationships. A list of these universities is as given below:
Abu Dhabi University
New York University Abu Dhabi
Khalifa University
Sorbonne University Abu Dhabi
Mohamed bin Zayed University of Artificial Intelligence
Emirates College of Technology
Relationship
Being in a relationship in Abu Dhabi is probably a good idea. Considering the fact that most of the local women are shy and they wouldn't enter into sexual relationships immediately. The other obvious alternative is being in a relationship. This process will be slower, giving your lady love some time to ease into the idea. She can adapt at her pace and be comfortable around you. This will also give you the perfect opportunity to be the perfect boyfriend, by showing your love for her and your undying commitment through your efforts.
Relationships may not be socially acceptable in Abu Dhabi, but quite recently, especially over the last two decades, the cultural revolution that has taken place due to the arrival of foreign citizens which has changed the approach of the local people. While they yet might not publicly acknowledge it but they certainly are alright with romantic relationships over sexual ones.
As a tourist, it definitely is difficult to be in a relationship with a local girl and this is due to a host of factors including cultural and religious aspects. However, you can always be on the lookout for the above-mentioned foreign girls as they are much easier to approach and more likely to be in relationships with you.
Holiday Romance
A holiday romance is truly a dream come true for many men. The prospect of travelling to a foreign land, meeting a girl, falling in love with her, exploring the city, sharing a few special moments together, doing a host of activities together as a couple and having passionate sex at night for a few days is quite an interesting experience. Imagine having a best friend by day and a sensuous lover by night, creating memories with each passing day you spend together.
The possibility of a holiday romance in Abu Dhabi is quite decent. Yes, you can forget about having one with the local women. Focus on those foreign girls who are repeatedly mentioned in the article. Try hunting for a fellow traveller specifically. If she too wants to explore the city, its majestic sands, the opulent luxury, and the rustic charm together with you, you both can be explorers, who don't just explore the city together, but also each other.
Your holiday romance in Abu Dhabi will surely be a memorable one, considering all that's there to explore. You could even find some royal company here. Just come to town, enjoy the light and fun holiday romance, keep away all your emotional baggage and be lost in each other's company!
Tips for Successful Relationship
To have a successful relationship in Abu Dhabi you will have to be alert and keep a few points in mind. Being a foreigner, you will be under constant scrutiny of the local people and to enjoy a successful relationship it is essential that you fly under the radar unless you are a multi-millionaire.
The local women are not very easy to be in a relationship with, while the foreigner girls you meet here might just be a more comfortable match. Nonetheless, in either situation, you shall have to follow a few guidelines and these are as given below:
To begin with, appreciate the difference in culture. See this as an opportunity to learn something new! Do not make a mockery of each other's culture or traditions. Be a part of all celebrations and you shall enjoy a good relationship here.
If you wish to have a successful relationship in Abu Dhabi, it is essential that you learn the local language. Many of the women just know basic English and while that may suffice for a while, it might lead to miscommunication down the lane
Also, try and avoid discussing politics and religion. These are extremely controversial topics and could land you in trouble, even potentially ruining your relationship.
Try and make sure that you focus on big cheesy gestures. The land of Abu Dhabi is all about grandiose and opulence, so to have a successful relationship, you need to dig deep into those pockets and pamper your lady love.
Love
Finding love in Abu Dhabi is a complex process. While the local girls who hail from average middle-class families are raised with extremely conservative values will not venture into relationships, there are foreign girls who are open to interact with and almost instantaneously agree to sex and relationships, quickly moving on to love. As a tourist, not only is this extremely confusing but it is also very conflicting, you shall be torn apart between the two extremes.
If you fall in love with a local girl, you will have to work to keep it extremely private. The girls have conservative parents and they would not want to hear about it. If you actually love her to the extent that you want to take things further, you will have to approach her parents. While with other women, you can roam about town freely and express your feelings openly.
As a concept, love in Abu Dhabi is perfectly normal. The local people tend to accept love over lust and if you can convince them the purity of it all, you will be in a safe spot.
How to Make Sure She Is the One
As a tourist, being in a new land is confusing enough as it is and making the colossal decision of confirming that your partner is indeed the one will not be an easy one. You would be running from pillar to post wondering how to make the decision that can potentially change the course of your life for good or for worse. Hence, given below are a few tips to make sure she is the one for you:
To begin with, make that your partner is indeed a genuine person, that she hasn't faked anything about herself and that her love for you is true. More often than not, there are scores of young girls who portray themselves to be something they aren't. In reality, they are nothing but gold diggers in pursuit of their next target.
Similarly, try and find out more about your loved one's past. This will not only help you in clearing doubts mentioned in the previous point but it will also help you understand her better as a person
To make sure that she is the one, you need to be sure of your compatibility. As a couple, it is extremely essential that the two of you agree upon 6-7/10 topics. Failing which there shall be no harmony between the two of you and taking the next step in the relationship shall be a disaster.
Marriage
Getting married in Abu Dhabi is a great idea, especially if you are in love with a local girl and want to make the relationship official. Usually, in the local culture, women are married off once they are of a certain age. These women often do not get to make their own choice. Their groom is chosen by their parents and they get a few months between the engagement and the wedding to know him better.
Some women may be given the opportunity to choose their own groom, but he must undergo various tests to earn the approval of the family. In Arabic culture, often weddings can be seen as a business deal between powerful families who control industries and political organisations.
Hence, try and begin by knowing more about your partner's family. Then pop the question to her. Once she agrees, you will have to go meet her family to get their approval. This may often be a tough task as you are a foreigner and much more difficult if you aren't Muslim.
However, if you manage to convince them that you are capable of taking care of their daughter financially and emotionally, you may have their blessings. This is a complex process in some cases and may even take a few months.
Once much of this is done, you can begin by planning the wedding ceremony, and necessary logistics too.
Wedding
A wedding ceremony in Abu Dhabi is truly a sight to behold. Especially if both the groom and the bride are financially well off. Unlike western weddings, this isn't going to be a simple one-day affair, instead a wedding ceremony in Abu Dhabi shall involve a host of rituals that shall take place over a few days or even a week.
The planning for the ceremony shall itself require a quarter to even half a year. Right from making the bookings to setting the theme, making lists of people to invite, all shall be cumbersome processes. A professional wedding management company and event organisers shall be needed. The various ceremonies include a henna ceremony for the bride, an engagement ceremony, a party night, the actual wedding ceremony, and a reception. In addition to this, there may be a bachelor party or a hen party organised by groomsmen and bridesmaids for the groom and the bride respectively.
All of these ceremonies will be undertaken at a well-known venue perhaps even a 5-star hotel. The obsession of the local people with the Indian film industry - Bollywood, often prompts them to invite movie stars and singers to attend the wedding ceremony and perform for all the guests. A grand ceremony reflects the financial status and political might of many families and a show of strength of this magnitude is essential in many cases for the bride's family. Even if you aren't keen on such a grand ceremony, including a feast for thousands of people, the bride's family may offer to pay for it all, including the accommodation of all guests, sometimes even their travel expenses.
As a tourist, it will be something new for you, and perhaps the most memorable wedding you or anyone in your family has ever witnessed.
Family Life
Considering the immense wealth in Abu Dhabi and numerous job opportunities, many men might consider settling down here itself, post-marriage. As a tourist, you may have to plan much of this and would be eager to know about family life in the city. Hence, in this section of the article, we would like to give you a fair idea.
To begin with, your newly married wife might be high-maintenance but she will love you with all her heart. Her skills at home are subject to her interest in household chores and her upbringing. Some women who have had it easy in life and lived in privilege may opt to hire domestic help to do all daily chores. On the other hand, some may do it so that they can focus on their careers, while few might actually take up the mantle of housewives.
Abu Dhabi will offer you a great deal of support for your family life, it offers some amazing job opportunities, great places to work from, a good pay, great healthcare, and spectacular safety. Overall walkability is magnificent, and a large population of foreigners ensures that you do not feel out of place. While in some instances you may feel the locals are biased in favour of each other. There are cases where you will be favoured by the law for holding an overseas passport.
There are not many aspects that one can complain about in Abu Dhabi. You are free to plan children according to your wish and financial capability. There is a good education system in place, so you won't have to worry much either. On the whole, the city is affordable too. So stop worrying and start living, everything else about your family life shall fall into place!
See Also