Buenos Aires
Guide for dating in Buenos Aires helps you to meet the best girls. This dating guide gives you tips how to date Argentine women. You will learn rules where and how to flirt with local Argentinian girls. We advise how to move from casual dating to the relationship and find the real love. We also tell the best dating sites in Buenos Aires. In this article below you will find more information where to meet and date girls in Buenos Aires, Argentina.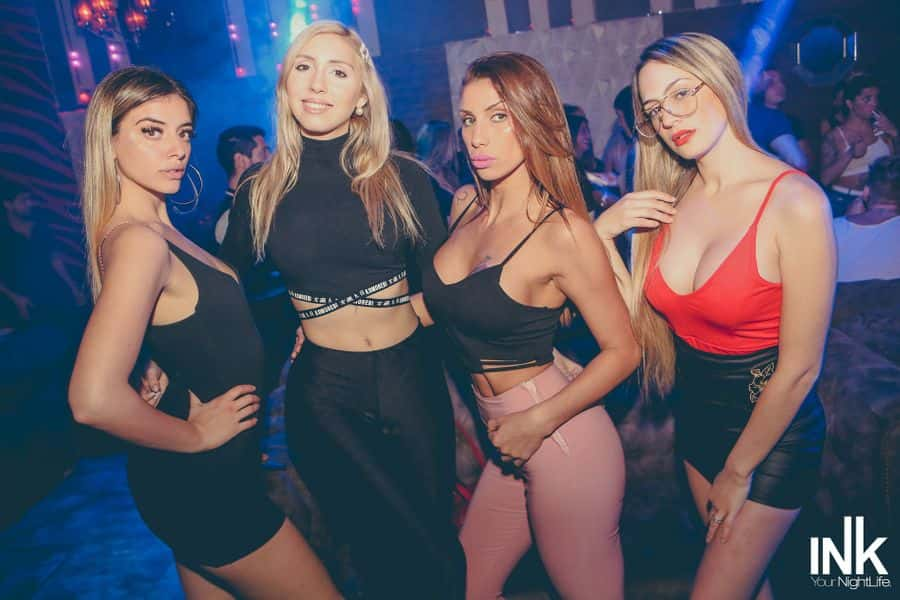 Girls in Buenos Aires:
Education level of girls: 4 / 5
Dating in Buenos Aires:
Chance of arranging dates: 2.5 / 5
Casual dating culture: 3 / 5
Online dating popularity: 3 / 5
Sex in Buenos Aires:
Women's sexual activity: 4 / 5
More about Buenos Aires:
Nightlife in general: 4 / 5
Locals' English level: 2 / 5
Moving around the city: 4 / 5
Budget per day: US$40 - $300
Accommodation: US$20 - $200
Dating
Buenos Aires is the capital of Argentina. It plays an important role in the politics within all of South America, as it is one of the most important ports, sued for trade with European and North American nations. It is a coastal city, and one which resembles European culture the most in the whole of South America. The city is defined by its rich history, culture and important geographical landmarks such as the Rio de Plata, which is the main river that runs through the city.
The people of Buenos Aires are a lovely bunch who are warm and welcoming. The cafes and busy restaurants are testament to their culture which centres around hospitality and socialization. The city centre, known as the federal district, is densely packed However, it is also home to some of the best restaurants in the world, as Argentine meat has gained fame around the globe and is known to be one of the best.
Entertainment is also a huge part of the Argentine lifestyle. There are so many cultural sites, parks, water orientated activities and wine tasting locations that it would be impossible to try them all in a short space of time. Exploring the city properly will take a lifetime.
Perhaps the best part of the city, to men at least, is the gorgeous women who call Buenos Aires their home. While they have all the spirit and boisterous personalities of the Latin culture, they are also fair skinned and extremely gorgeous. Do not expect an easy ride, however. Argentine girls are known for being the most picky when it comes to men, but once you find the girl of your dreams, it is a fantastic city to grow in love
Dating Culture
The dating culture is a lot more conservative than the rest of South America. In fact, it resembles a typical European style of dating, which is surprising to some. Anyone who has been to Spain or Italy will find some similarities. The catholic tradition plays a part in the conservative approach, but it has become less so with time.
Today, people are very different in their expression of desire when compared with years gone by. It is much easier to get involved in a casual relationship without any lasting commitment. With that being said, as much as the Argentine girls are beautiful, they are picky when it comes to men. Do not expect flirting to be easy. The women enjoy the compliment of being pursued, but they will keep you hanging if you are not up to their standards.
Unlike the rest of South America, even foreign men struggle with the tough demands of these women. Fear not! Once you do find that special person within Buenos Aires, you will develop a connection which is lasting and unique. It doesn't hurt that the girls are also beautiful. Extremely beautiful! Although not as pronounced as their cousins in the rest of the continent, the Argentine girls have that extra Latin flavour which has enchanted so many men.
Dating begins when you manage to find a mutual attraction. Often this means just throwing yourself out into the city and meeting as many people as possible. Once you have established a spark of interest, ask the girl out on a date. Pick something that is fun and conducive t conversation. Things progress from there. Also, do not be surprised if you meet the family during the first few dates. It isn't as big a deal as it is in the first world.
Once you are comfortable that the attraction will grow, you can make it official. Be creative and romantic about the process. It goes a long way, especially because the Argentinians are quite fussy with their men.
Online Dating
Dating in Buenos Aires can be a bit tricky due to not knowing if you have a solid connection, so your best bet is to sign up for a dating site before you venture to the night club or bar, so you can meet a few locals ahead of time. AdultFriendFinder.com lets you meet local members in Buenos Aires and get to know them on a personal basis before you meet in person. Take advantage of site features like live chat and member to member webcams so you can begin flirting before arranging a face-to-face meeting.
Women
The women of Argentina are a beautiful breed, full of live and Latin flare yet sophisticated as they seek to continue their European heritage which was has been passed down through the ages. Even their speech is different, as they mix the Spanish with a very Italian sounding pronunciation. They are extremely cute and enchanting.
Argentines are known to be extremely fashion conscious. They have a very good sense of style and they know how to make use of the latest trends. They have a sense of immense pride in how they adorn themselves. Their bodies also differ slightly from the rest of South America, as they tend to have slimmer figures than the Brazilians or Colombians. It gives them a more classical supermodel look, which has connotations of class and elegance. Feature wise, they are some of the best looking women on planet earth, true head turners! One is also immediately blown away by how many good looking women there are in the city.
The only downside of Argentina is the snobbish attitudes which has to be endured. Argentines value themselves quite highly, comparing their European heritage with the rest of the Latin community and finding that other countries come up short. The women are no different, which leads to many labelling them as arrogant. While this may be true, it is still all about how you work it. Solid game isn't enough. Relationship building is crucial.
Argentine Girls (age 18 - 29)
The young women of Argentina are gorgeous. There is no getting away from the beauty which they have been so generously blessed with. The student age is also a fertile ground for forming a network, which is a crucial factor for romantic success in Argentina. Almost everyone who can afford it goes to university.
Buenos Aires is the educational hub for the whole country. Thus, you will find many girls in the 18 – 24 age bracket. They are in and around the city, extremely hot and many of them are single. University provides a means of exploration. These girls are the keenest on casual relationships, but the conservative values in the city still mean that the search for a somewhat committed relationship is still top priority.
24 and up is marriage territory in Argentina. Most women get married around 23, according to stats released by the UN. During this age group, women are looking for a serious relationship. An ideal partner is sophisticated, smart, has a good job and highly confident. There is a lot to fulfil at this time; money tends to speak loudest – that and social status are probably the two biggest thing sin determining your chances with women of this age group. A very western approach which is not surprising coming from Argentina.
Argentinian Women (age 30 - 45)
This age group is a tough one to break into. Unlike other western cities where marriage and commitment are just beginning to bloom, most women are already five years into their marriages. This makes the early thirties a bare selection pot. However, there are still a few outliers who look for romance
The first and most obvious group are those women who have not gotten hitched due to choice. Either a career or some other allure has pulled them away from romance. Now, they risk coming into "old maid" territory. You can use this to your advantage; granted it isn't easy to know who is taken and who isn't.
There are also divorced women. Unfortunately, Argentina follows the rest of South America with its infidelity rates. That and other factors have led to an increasing amount of divorces over the years. Divorce is still extremely taboo due to the catholic heritage, but these women need love just like everyone else. You will find a very small segment of the population within this category.
The last group of women are also borne out of the infidelity rates. These are cheating wives who are looking for a bit of mischief when their husbands aren't looking. Besides the obviously adverse moral questions which arise from such a scenario, there are also issues with actually making it happen. Most cheating comes form a emotional connection and not a physical one, which means you have to be in the loop first.
Argentine Ladies (age 45+)
The women of this category are still extremely hot. They also have an added benefit in that they are not as snobbish as their younger countrywomen. They are also more open to anything, as years of experience make for a very pleasurable bedroom scenario.
Again, much like any other woman in Argentina, you will need to join a friendship circle in order to meet such women. Nothing happens from a distance, so be prepared to get out there and mingle.
Foreign Girls (tourists, expats, students, etc.)
Argentinian women are hard work. That is a given. It is nearly impossible to become romantically involved with a good-looking Argentine if you have a short space of time, which means hookups go completely out of the window. Unless you plan on spending an extended period of time in Buenos Aires, you can also expect to kiss short term flings goodbye, as it takes time to get any success. Enter the foreign girls. Usually from around South America, these girls hail from different countries, usually Brazil, Chile, Columbia and Uruguay.
While some of these girls may not be nearly as pretty as the Argentines around you, they are more inclined to connecting with new people in a romantic way. This means more chances of hookups or flings. It is important to remember that the Argentine girls by far outrank the foreigner in the long run, but the foreign girls fill a void if you are in Buenos Aires for a short time.
The best places to find foreign girls in Buenos Aires are:
La Bocca – a famous neighbourhood in the capital, one filled with vibrance and charm. The multi-coloured houses are a unique point of difference and there are many cafes and restaurants nearby.
Casa Rosada – this presidential palace has been a tourist attraction for many years. It also has historical significance as the setting where Eva Peron performed the famous "don't cry for me Argentina".
Julio Avenue – one of the busiest roads in the city and famous for its many stores and shopping destinations. Visited by tourists in mass, this street is not to be neglected.
Sex
Sex in Argentina is a great experience. Unfortunately it is only for a select few who are fortunate enough to have access to these goddesses. The Argentinian Latinas are regarded as the best looking women in all of South America, which is quite a title! They are highly fashionable, naturally beautiful and they have a confidence which is not easily matched.
When you take this into the bedroom it is a combination which knocks the ball out of the park. Much like all other Latin women, they also have incredible control over their bodies, especially their hips. You will not hear a dissatisfied man coming out of the bedroom in Argentina.
Perhaps the only downside is that the Argentinian girls do not engage as frequently as their South American cousins. The stats show that there is less of a demand for sex in the nation than Brazil or Columbia. However, there is still considerable action to be had. It all depends on the woman you find.
Sex Culture
Normative behaviours has changed on a macro cultural level. Over the last twenty years, the country has goen through a liberal revolution which has shifted practices away from catholic tradition and more in attune with the rest of the Western culture.
This can be seen in the rise of 'Telos', hotels specifically designed for hookups and sex. Often attended after a pickup at a bar or young people looking to run away from the gaze of their parents, these rooms are paid for by the hour and more popular than you may think.
Even though there has been a cultural shift which makes casual sex more common, it is still difficult to achieve. Women tend to stick to their own friendship circle, so the best way to make use of the new sexual freedom in the nation is to get integrated into the city's social network.
One-Night Stands
This is achievable but extremely rare for an outsider. If you have spent some time in the city and you have worked hard at developing a network of friends, you may be able to leverage on these relationships in order to get into the hookup game. No matter who you are, a hookup without some sort of prior acquaintance is almost impossible.
Best Places to Meet Single Girls
If it hasn't been clear so far, getting into a romantic relationship is extremely difficult in Argentina. The best way to move forward in Buenos Aires is to somehow craft a social circle of your own. One's immediate network is really important. It is a measure of status and people are often judged by who they hang out with. So, if you graduate from university and land a job at a big corporate, the fact that you hang out with business people is a huge plus. It means that you are "better" than those who hang around fast food workers, for example.
Entering the city and gaining a respectable network is a huge deal. Once you have a social circle, you will soon meet women in that grouping. Depending on your standing within the group, you will have access to women who would be potentially keen on a relationship once they get to know you.
A friendship circle is also a point of reference if you are out and about in the bars and clubs. If you head out with a group, you are much more likely to meet single girls and have success. Furthermore, you will have to learn Spanish. The Argentine dialect of Spanish is unique; this specific language will have to be in your arsenal if you want to have romantic success in the city.
On a side note, online sources are not as popular as other cities in South America. You can pretty much hide your tinder app for the stay unless you have supreme confidence in your online pictures and DM game. Real life gaming trumps everything else in Argentina.
Bars, Pubs and Nightclubs
The nightlife in Argentina is renowned for its extravagant parties. In most cities, the night is capped at 2 am, but thanks to the Argentine culture, the fun never seems to end. It is not uncommon to find the sun dawning on party goers in the city. The parties are always out of this world and well attended by the large student and young adult community.
For best results, try these top ten nightclubs in Buenos Aires:
Jet Lounge – known as the place to be for those who have money to flaunt, Jet lounge always has an electric party with a delicious blend of the city's finest DJs, plenty of amazing cocktails and gorgeous women. There is a strict entrance requirement which consists of a fee and dress code. Always dress up with a collared shirt and your best clothing. The exterior part of the club is picturesque as it leads onto the yacht club on the Rio de Plata.
Fiesta Plop - known as the "plop", this club has the best theme parties in town. It is also known for having a high concentration of gay attendees, but rest assured that you will also find plenty of hot women here. Some of their events are crazy, as the tickets are sold with an 'all you can drink' clause. From Breaking bad to Pokemon, the "Plop" has done it all.
Terrazas del Este – this is a mega club which is always filled to the brim of its 3000 person capacity. Boasting 10 different bars and 4 massive dance floors, this is one party you don't want to miss out on. The midweek specials are the treat of the town and there is always a rush after work on a Wednesday night. Argentinians love to party and Terrazas del Este is a natural expression of that.
INK – super stylish and a premium club to remember. It is one of the most popular dance destinations in all of South America. Even the most famous have been spotted partying it up in the tastefully decorated party soul of the capital. The likes of Justin Bieber and Madonna have let loose; so too with the Argentinian TV stars. They also have the best DJs who play everything from pop remixes to naughty house numbers.
Rose Bar – although this club has only truly come to life over the last year or two, one can safely assume that it is currently one of the trendiest spots in all of Buenos Aires. It also happens to be located in Palermo which gives it an edge seeing that it is one of the wealthier districts. The owners have managed to pull of a very European design. If you have the bucks for it, the VIP section is awesome, an out of this world party experience.
LA Confiteria – Featuring tonnes of talented DJs and artists, this club is the best place to be on a warm evening in Buenos Aires. Many people congregate and it is seen as a hub of musical talent. When the sun goes down, it transforms into one of the most electric dance venues in the city. The beauty of the club is its simplicity. The management do a few things but they do it well. It has a rustic charm, a rooftop section where one can escape the noise, reasonably priced drinks and exceptional music.
POMO Distrito de Arte – often the venue of choice for superstar international DJS, it is a club you want to attend if you manage to buy a ticket in time for a big event. They do have an exclusive door policy, so it is always good to book in advance; however, those inside rave about the fantastic musical journey.
La Catedral – take things down a notch and experience a bit of authentic Argentina. This tango destination is one of the most popular nightclubs in town. While it doesn't scream tequila shots and EDM, there is plenty pf fun to be had. Sip on some of their choice wine and learn a thing or two about a very sensual dance. The local girls in the club are also something to behold.
Crobar – a favourite with the students and the pace to be if you are in your early twenties, this club has a spectacular DJ line-up who play some of the best electronica the city has to offer. Finished with a modern industrial look and often home to some of the world's best DJs such as Tiesto and Hardwell, the party will keep you moving until breakfast time.
Pacha – the home of techno in the city. It has a lavish VIP room, a dedicated champagne section and a vibey upstairs terrace. Reminiscent of a club straight out of Amsterdam or London, it is capped with an impressive chandelier which sparkles to the electric bassline of pure ecstasy.
The bars in Argentina are also full. They provide a worthy place to meet women and expand your network. Argentina is also known for its beer. They use it in everything – from barbequing meet. Therefore, the bars in Buenos Aires are always flowing with both beer and people. It should be one of the places considered for a night out, either as a pre drinking hole or as an alternative to the clubs for a chilled night out.
The best bars in Buenos Aires are listed below:
Verne – a cocktail bar with style and homely. Each cocktail is expertly crafted with passion and skill, leading to the rise on Verne's fame over the last decade
Leitmotiv – a lively bar also located in the upmarket Palermo. They have some of the most inventive cocktails in the city and a rooftop party after dark. Be sure to dress your best, as this is a place to see and be seen.
Frank's – a sense of mystery surrounds this place. Find the password on Facebook. When you arrive, tell the bouncer the code and he will give you a 4-digit code which you need to enter into a keypad to enter. Despite the heavy barriers to entry, the bar is well attended thanks to its prime location in Palermo.
[cafe san bernardo buenos aires Café San Bernardo] – with a rustic charm and an affordable drinks menu, this bar always has an energetic crowd and some of the best craft beer in the city. It caters to a student market and also has fun setups of table tennis, pool and foosball.
BASA Basement Bar – there are always a drink special around 7pm, but the food is also to die for! The weekends take things up a notch, as the bar hires inner-city DJs to spin R&B and funk.
Shopping Malls
Those who enjoy a bit of retail therapy are never disappointed by what Argentina has to offer. It is South America's second best economy, second only to Chile, and people need a place to spend their hard-earned cash. As one has come to expect from the rest of the city, the malls are tastefully done and have an assortment of options in every industry. Malls are also cultural hubs, as the South Americans know how to scale things.
Unicenter – it is the largest mall in all of Argentina. Everyone who has a bit of money shops here. Mostly comprising of the wealthy shoppers who find their homes in the Northern suburbs, the mall is also a hotspot for tourists. They have every shop one can imagine, including international chains and exclusive designer brands. There are also large entertainment sections of the mall which features many restaurants, cinemas and sweet food outlets.
Liniers Place – Located just north of San Justo central, this mall is a trendy spot which attracts a lot of locals. Known for its fashion and pastimes, it has everything shoppers could want and more. The best part of the whole thing is that it is close to some of the busiest sections of the city. The entertainment districts are close by, which means there are always people coming in and out of the mall.
Galerias Pacifico – it is not the mall itself but the entire waterfront area that represents potential for meeting new people and exploring exciting stores. The district is a major tourist attraction. Besides the high-end stores and many different restaurants, the whole area just seems to have a magnetic pull.
Alto Palermo – a bit smaller in scale than the aforementioned destinations, but it does pull feet just as well. Located in the busiest neighbourhood in the city, expect this mall to be bustling almost 24/7. It is minimalist in design with a modern finish, totally in tune with the young millennial crowd it attracts. With a university close by and a buzzing nightlife, this mall is oen of the trendiest spots in the city.
Outdoors
The outdoors of Buenos Aires is not to be missed. There is so much to do and see outside of the four walls, and mingling with people is the first step towards relational success. Fortunately, the city offers a mix of urban and natural beauty, which means that you can explore different aspects of the area depending on your mood. Many explore the natural elements by day and leave the urban exploration for nightfall (Argentinians sleep late because they have a siesta in the afternoon).
Bosques de Palermo – this park, which is located in the northern quadrant of Palermo, is undoubtedly one of the best gardens in the city. It has wide open lawns which are immaculately kept and a picturesque rose garden to match. There is definitely a sense of romance, as couples often stroll by the lake and enjoy the setting sun.
Parque Centenario – there is nothing better than exploring the gorgeous sculptures and water features at the Park Centenario. It has become a haven for those seeking refuge from the busy city life, as it has remained a beacon of nature in the midst of the city centre. It is always full.
National Museum of Buenos Aires – the Recoleta section of the metropolis is home to one of the most-visited museums. Known for its art and culture, this museum typifies what Buenos Airs has in store for those who love culture. It has everything one could ask for: an impressive display, huge outdoor sections and many fine restaurants and cafes. Exploration of the arts should not stop with the national museum, as there are many other museums close by such as the museum of history and the museum of art.
Universities and Colleges
University life in Buenos Aires is a crucial part of the culture. Everyone with enough money will save up to send their kids to university. Those who cannot afford it will try their best to get a loan or bursary in order to fund their education. It is seen as the best way to get out of poverty, which is a very scary reality in South America. All of this serves to make the universities an extremely popular haven of young people. Furthermore, Argentina and Buenos Aires are target locations for students who enrol for an exchange program. One can expect many foreign girls from all over the world. Some stay permanently, as they hail from poorer parts of the continent.
Some universities are better than others, but it also depends on what you are looking for. Certain universities cater for the middle class and domestic students; whereas others seek to attract the wealthy foreign market and those who live in the upper class neighbourhoods of the city. One thing is certain: the universities fulfil the gap needed to find a network, making the search for hot Argentine women that little bit easier.
The best universities in Buenos Aires are listed below:
The University of Buenos Aires – listed as the 74th best university in the world by TopUniversities official rankings, the university has developed a name for itself domestically and around the globe. It is the institution of choice for over 50,000 people, some of which are exchange students and international applicants. The grounds are spectacular and immediately evoke a sense f awe. Furthermore, there is a lot of activity surrounding the campuses which are spread out throughout the city.
Pontifical Catholic University of Buenos Aires – A private school which has a long history of excellence and a bougie list of well to do students. It is not as well supported as the University of Buenos Aires, but still boasts a considerable 30,000 students. The main campus is modern and trendy with wide open spaces where you can often meet new people on their way to class.
University de Palermo – the university boats students from over 51 countries. It forms the last addition to the top three universities in the country and is famous for its commerce faculty. Furthermore, its location smack bang in the heart of Palermo is a huge plus for anyone visiting Buenos Aires. It is close to all of the clubs and major chopping centres, which means that one is bound to run into students in the immediate neighbourhood.
Relationship
Relationships in Buenos Aires tend to be the most stable once you are in them. The climate of the city is conducive to quite a high standard of living, as it combines something of Chile's economy (although not as good) with the natural environment of Rio. The European heritage shows in the quality of food and culture, making Buenos Aires a great place to settle down if you find a nice girl.
The women themselves are lovely. Their looks are enchanting and elegant. However, much like the other Latinas, they have a lot of attitude and can be demanding at times. Try your best to avoid getting on their bad side, unless you want to be tongue lashed by a flurry of Spanish words which make any grown man weak.
Love is something that is celebrated in the whole of South America and Argentinians add a few things to it. They replace the stereotypical Latin equation of romance with sex and add commitment to the mix. They are the most stable and traditional of all the women on the continent. Thus, if you are looking for a partner in the long run, Argentina is the place to be.
Public affection is also highly practiced amongst couples. It is something akin to marking territory and people do it all over the place – from parks to malls and even churches. Expect a great deal more touchy people in the relationship. The girls are also known to be jealous, so bear that inn mind when mingling with female friends.
Holiday Romance
As already stated, the girls are notoriously difficult to work with in a short space of time. They are downright fussy and snobbish, but their beauty allows them to get away with it. Holiday romances are thus nearly impossible with the local women. You may be sent to look amongst the weirdos online if you want such arrangement. The women of Argentina love to be chased and wooed. You need a decent network as well, and this process takes a good part of two months to achieve.
If you are still in the business of Holiday flings, then the foreign girls provide a respectable alternative. There are lots of women from the rest of South America, each sexy in tehri own rite. These are the women to go for. Check out the "Foreign Girls" section for the best spots to find them.
Tips for Successful Relationship
The hardest part of the relationship in Argentina is without a doubt the initial chase. Even if they do find you attractive, the women will still make you jump through a million hoops just to land that first date. Even then, nothing is certain as she could very well go on a date with another guy the next day. This is further worsened by the fact that the men in Argentina have everything going for them. The local girls prefer Argentine men who are classy, fashionable and to cap it all off they have exceptional game. You will need to stand out from the rest, so here are some tips for relational success in Buenos Aires:
Build a friendship circle – this is one of the best points of reference for any girl and the core of the first impression. If you get in with the right crew, your chances of landing a date skyrocket. Introductions by other people are worth their weight on gold.
Keep your options open – when in Rome, do what the Romans do! The same is true for the Argentinians. Everyone goes into a date with a few backups in mind. It may seem harsh, but it does also make you really question whether the girl is really worth the effort. It can be a great reality check. Besides that, you have actual chances of snagging a hot date if your current one should flake.
Be overtly passionate and charming – the local men have an edge in the way that they approach women, a shameless flirtatiousness that really does make the heart melt. Women swoon for Argentinian men, so to keep up you must do the same. It does take a little practice, especially for those who hail from the west where playing it cool and remaining mysterious is the way to go.
Once you do manage to find a women with whom you feel a future is possible, life really begins to open up. The lifestyle becomes one which is highly pleasurable and you can give yourself a massive pat on the back, as you have accomplished something which many men have shied away from. However, that does not change the rules of relationships over night. It is still a tough journey with many high and lows. Try the following to help make that journey a bit smoother:
Communicate – especially because it is a new culture and things are not always perfectly in sync. Without communication, relationships simply fall to pieces. It is how you grow in your knowledge and love of one another, and also how problems are fixed.
Commitment – in a city where infidelity rates are climbing, it is important that you both have a level of commitment that supersedes the average. Furthermore, it is also important to know that your partner remains committed during the tough seasons. You must both keep in mind that the next green patch is just around the corner.
Forge Trust – what takes an eternity to grow is also shattered in a matter of seconds. However, trust is a bedrock of any relationship – not just romantic ones. Keep trust as a precious unbreakable commodity between the two of you.
Partnership – in an age where women are getting more involved in the economy and things are equalizing between the sexes, it is important that you both back each other. Having a support structure back home is one way to navigate the pressures of the city with certainty.
Time – those who are a part of the workforce are kept busy by the city's bustling economy. Mae sure that you take time out to spend with your significant other. This can either be a weekly date or a joint hobby. In a city that has so much culture and activity within it, there is lots of room for creativity.
Love
The city of Buenos Aires is a great destination of exploration. As a couple, you will not easily run out of things to do, places to go and unique learning experiences to be had. Although it has not boomed economically like their neighbours in Chile, Argentina is still considered to be the closest to European life. Some areas of the town resemble a walk down Madrid.
There is enough of an economy to sustain the happy couple, and women are getting more involved in the workforce. This means that the relationship is likely t become something of a partnership where you both contribute financially.
Love is also generally associated with the hope of starting a family. As opposed to the rest of South America, there is more of a conservative approach to relationships. People get married earlier and start having children well before their thirties.. It is the goal of most women in Buenos Aires, so be prepared.
How to Make Sure She Is the One
When it comes to matters of the heart, there should be clear criteria set out beforehand. As soon as emotions come into the picture, judgement tends to take a backseat, especially when the women are as pretty as the Argentinians. It is not wise to get caught up in a relationship with long term intentions if it is doomed from the start. Furthermore, there are a number of cultural differences to take into account. To assist you on finding a soul mate in Buenos Aires, a few tips have been constructed below:
Values – the value system of most women in Argentina is quite conservative. They make you work hard for a date and even then, nothing is guaranteed. Family life is very dear, but you would still want to make certain that you are on the same page with things that are non-negotiable in your own life and vice versa.
Temperament – most men in South America are under the whip of their partners. This doesn't have to be you. Perhaps speak about it beforehand. Make sure you have a relationship of mutual respect and understanding. It makes a difference in the long run.
How she treats other guys – the dating process in Argentina is known to be flaky. Many foreign men have fallen in love only to discover that they were one of many options. While some take extreme offence, it is important to remember that everyone in Argentina does this. It is a cultural thing. Take it slow. Don't get too committed. Watch how she treats other men before you dive head first.
Character – make sure that your personalities are compatible. While everything is new, certain characteristics are mildly annoying, but in the long run, they have a massive adverse effect. Talk through these issues. If you cannot, perhaps consider that there is a clash and it wasn't meant to be.
All in all, the girls of Argentina are well cultured and quite sophisticated. If you manage to enter into a long-term relationship with one of Buenos Aires' daughters, you will hardly every be disappointed. After following the steps above, sometimes the only way to find out whether she is 'the one' is to ask yourself. If it's love, you will know.
Marriage
Married life is quite enjoyable in Argentina. It is a highly sacred thing, as the religious views on marriage have made it to mean an unbreakable vow. Up until very recently, it was actually illegal to get divorced. Today, those laws have been relaxed, but divorce still carries immense shame with it. This is due to the catholic tradition which exists in the country, although there has been a more liberal breakthrough. The UN reports that only 20% of people in the country practice devoutly.
This also provides some context into why the girls are so picky when it comes to men. If you are lucky enough to end up with an Argentine, she will demand that you control the finances well. Money can often be a bone of contention between couples, so make sure you have it in order.
On the positive side, the city is a great place to settle. There is so much culture and entertainment available, and it offers a break from the busyness of other large cities in South America such as Sao Paulo and Santiago. Many say that the standard of living goes up substantially as the pressure and demands of career are eased quite a bit, allowing for more time with your significant other.
Fin fact: an Argentinian wedding often lasts until early hours of the morning. There is lots of alcohol involved and the festivities are designed to keep you moving until your drop. Some weddings even have breakfast planned into their banquet!
Wedding
Weddings are typically done in a catholic church – at least the ceremony is. They are times of celebration and a major highlight in the timeline of the extended family. Of late, they have become extremely extravagant affairs, which as served to push the costs up due to the scale of the event. You should expect to pay no less than $10,000 for a wedding; just for the bare essentials. Those who want a really grand affair will fork out close to $120,000.
The cathedrals in Buenos Aires are beautiful. Couples get married according to catholic tradition. Afterwards, there is a celebratory banquet with an exclusive guest list. Here people enjoy the festivities, which includes food, booze, dancing and speeches. They are enjoyable events. If you are attending as a guest, be sure t take advantage of the fact that there are lots of single women who are looking for a bit of fun…
Family Life
Argentina is probably one of the most balanced societies in South America. Although that does not say much and there is still a large gap between the middle class and the poor. However the city does provide some things which other cities cannot. There is a somewhat perfect blend of nature and metropolis, as the city sits right on the cusp of the ocean.
The family life resembles European culture, as most people in Argentina are descendants of Spanish, German and Italian settlers. Thus, they see themselves as very similar. They even have siestas at the same time as the Spanish. What is also striking is the fact that the city is alive until late hours of the night. Thus, you will find that the lifestyle requires some adjustment, as malls, stores and restaurants are full until late.
IF you are concerned with the economic side of things, rest assured that Buenos Aires will provide for those who are willing to work. There is a large amount of poverty in the city, but if you have the skills from a standard high school in the west, you can definitely get a job. A university education is recommended.
The educational system is really good, so there is no need to worry about kids of you choose to lay down roots in the city. Once kids leave school, it is normal to attend university. Those are also good, but those who can afford to do so send their kids to the U.S.
Perhaps the best thing about Argentina, besides the gorgeous woman you will end up with, is the extended family environment which you enter when you get married. The extended family forms a part of the support structure and they help with almost anything. Making a good impression with her family will keep you in good stead for the rest of your days in Argentina.
See Also