Argentina
Guide for dating in Argentina helps you to meet the best girls. This dating guide gives you tips how to date Argentine women. You will learn rules where and how to flirt with local Argentinian girls. We advise how to move from casual dating to the relationship and find the real love. We also tell the best dating sites in Argentina. In this article below you will find more information where to meet and date girls in Argentina, South America.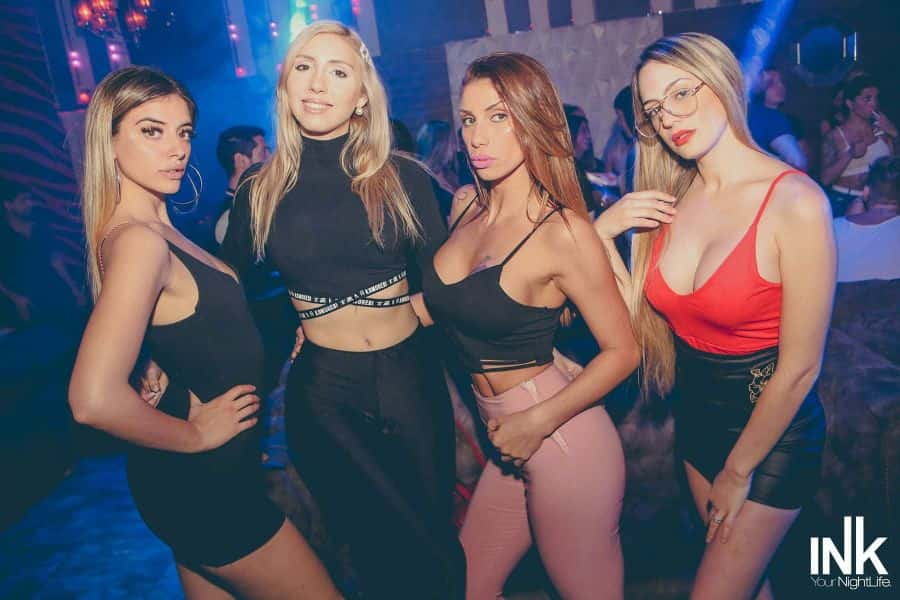 Girls in Argentina:
Attitude of girls: 3.5 / 5
Education level of girls: 4.5 / 5
Dating in Argentina:
Chance of arranging dates: 3.5 / 5
Casual dating culture: 3 / 5
Online dating popularity: 3.5 / 5
Sex in Argentina:
Women's sexual activity: 4 / 5
One-night stands: 3.5 / 5
More about Argentina:
Nightlife in general: 4 / 5
Locals' English level: 2 / 5
Budget per day: US$50 - $400
Accommodation: US$30 - $250
Dating
Argentina is an independent state and a republic which occupies much of the southern part of South America. Argentina is bordered by the Andes mountain range and Chile in the west, by Bolivia and Paraguay in the north and by Brazil and Uruguay in the north east and it borders the South Atlantic Ocean in the east.
Argentina has a population of 43.5 million people (in 2016); the capital and largest city is Buenos Aires. Spoken language is Spanish. It is a coastal country and one which resembles European culture the most in the whole of South America. Argentina is famous for many things, including wine, football, and beautiful landscapes that capture the imagination, but that's not all. The Argentine people take great pride in the fact that Pope Francis is from Buenos Aires, Argentina, and the country boasts one of the highest literacy rates in South America with women leading the way. 
Argentina has a rich cultural history with lifestyles uniquely their own. The Tango, Merienda, and the Gauchos are just a few examples. 
The people of Argentina are a lovely bunch who are warm and welcoming. The cities in it have lots of cafes and busy restaurants, these are a show to their culture which centers around hospitality and socialization. Argentina has a lot of adorable meal, it is expected for them to house some of the best restaurants in the world, as Argentine meat has gained fame around the globe and is known to be one of the best.
The people of Argentina are lovely people that are caring and welcoming. Their culture is embedded in their way of life, you would always see the influence of their culture in their way of life. There are very nice restaurants around the city that can improve dating and outing experience. 
Argentina is filled with a lot of gorgeous ladies that reside in it and call it home. They are light-skinned ladies with average height and beautiful eyeballs. Do not expect to easily get a hold of these ladies, Argentine is generally known to be picky when choosing men, but if you are destined to have a relationship with any of them it will happen.
Once you find a girl of your dreams, it is a great feeling, you gradually grow in love and get the best feeling you can imagine. Spanish is the general language spoken by people in Argentina, you have an advantage if you speak Spanish. They are one of the most beautiful women in South America, and you may find yourself falling in love at first sight
Entertainment is also a huge part of the Argentine lifestyle. There are so many cultural sites, parks, water orientated activities, and tasting locations that it would be impossible to try them all in a short space of time. A true exploration of the city takes near a lifetime.
Perhaps the best part of the country, to men at least, is the gorgeous women who live here. While they have all the spirit and boisterous personalities of the Latin culture, they are also fair-skinned and extremely gorgeous. It is a fantastic place to grow in love
Dating Culture
Dating culture in South America was sometimes controlled by religion and culture. The dating culture is a lot more conservative than the rest of South America. It resembles a typical European style of dating, which is surprising to some.
Anyone who has been to Spain or Italy will find some similarities. A great number of Argentine people are of the roman catholic tradition, it is easier for it to be influenced by religion.
Today, people are very different in their expression of desire when compared with years gone by. It is much easier to get involved in a casual relationship without any lasting commitment. As much as the Argentine girls are beautiful, they are picky when it comes to men. The women enjoy the compliment of being pursued, but they will keep you hanging if you are not up to their standards.
Unlike the rest of South America, even foreign men struggle with the tough demands of these women. Do not be afraid, once you do find that special person within Argentina, you will develop a connection which is lasting and unique. Argentina houses extremely beautiful ladies! Although not as pronounced as their cousins in the rest of the continent, the Argentine girls have that extra Latin flavor which has enchanted so many men.
Argentine ladies are very beautiful, you would find them very attractive. They are very caring and they relate conveniently with people even strangers. Dating in Argentina starts with having a mutual attraction between both the man and the woman. You have to get a lady you like and approach her, you try and maintain a nice conversation with them before telling them your intentions.
Once you have established a spark of interest, ask the girl out on a date. Pick something that is fun and conducive conversation. Things progress from there. Also, do not be surprised if you meet the family during the first few dates. It isn't as big a deal as it is in the first world. Try and be creative and romantic about the process. It goes a long way, especially because the Argentinians are quite fussy with their men
Sugar Dating
Sugar dating is one of the best ways to find a date in 2023. Men who are willing to buy gifts for sugar babies, will get physical or emotional pleasure for a return. Take a look of the wide selection of girls from SecretBenefits.
Online Dating
Dating in Argentina can be a bit tricky due to not knowing if you have a solid connection, so your best bet is to sign up for a dating site before you venture to the night club or bar, so you can meet a few locals ahead of time. AdultFriendFinder.com lets you meet local members in Argentina and get to know them on a personal basis before you meet in person. Take advantage of site features like live chat and member to member webcams so you can begin flirting before arranging a face-to-face meeting.
Webcam Dating
Feeling lonely in Argentina? Arrange a virtual date with your favorite webcam girl right now! We have thousands of hot girls online waiting for you. Visit DatingLocalGirlsLive.com!
Women
The women of Argentina are a beautiful breed and typical Argentinian beauties who shall enchant you from the very first glance that you get of them. These women are stunningly gorgeous and they are probably even better than what you imagined them to be. Argentine ladies are very fashion conscious as they have a good sense of style.
They know how to follow the latest trends. These ladies have a sense of pride and believe in who they are, they are ready to defend themselves at any time. Their a slimmer stature compared to the other South Americans
Argentines are known to be extremely fashion conscious. They have a very good sense of style and they know how to make use of the latest trends. They have a sense of immense pride in how they adorn themselves. Their bodies also differ slightly from the rest of South America, as they tend to have slimmer figures than the Brazilians or Columbians.
It gives them a more classical supermodel look, which has connotations of class and elegance. Feature-wise, they are some of the best looking women on planet earth. One is also immediately blown away by how many good looking women there are in the city. They are smart, intelligent, and very caring. A large portion of Argentine ladies are educated, so it is easier to communicate with them.
They can be very passionate about love, but to get these women to love you, you have to be ready to give them a good time. There are a few times when you would be snubbed by Argentine ladies, you have to get used to this so as not to be discouraged to try again. They will most likely not go out with a broke guy, unless under unusual circumstances, so to start a smooth relationship with these women, it is best to create the best conditions for them. These ladies also like to turn up the western way, you shouldn't be surprised when you see them doing that.
Argentine Girls (age 18 - 29)
The young women of Argentina are gorgeous. There is no getting away from the beauty which they have been so generously blessed with. The student age is also a fertile ground for forming a network, which is a crucial factor for romantic success in Argentina. Almost everyone who can afford it goes to university.
These Argentinian beauties have beautiful long hair that ranges between any shade from brunette to blonde, they have thin well done up eyebrows and beautiful eyes that are also of various colors, often being of the lighter shades. These girls are young and they have all the assets, right from round firm breasts to slender figures and a raw sex appeal.
These girls are young and curious about sex, so they shall be willing to be adventurous in bed. Argentina is an educational hub, you are expected to find many ladies within this age range. A lot of these ladies are single and are always keen for a casual relationship. You will find them in every aspect of life in Argentina, including football, which is generally regarded as a male sport. These girls are the keenest on casual relationships, but the conservative values in the city still mean that the search for a somewhat committed relationship is still a top priority.
Ladies above 24 years of age are of marriage age in Argentina, so women above this age range do not want to have casual flings, a lot of them want serious relationships that can lead to marriage. You have the option of picking different ladies to approach as there are lots of women in Argentina. Money speaks very loud to ladies in Argentina, always keep that in mind. An ideal partner is sophisticated, smart, has a good job, and highly confident.
There is a lot to fulfill at this time; money tends to speak loudest – that and social status are probably the two biggest things in determining your chances with women of this age group. A very western approach which is not surprising coming from Argentina.
Argentinian Women (age 30 - 45)
Most of the women in this age bracket are mature and emotionally stable, they have the complete figure and they have a great taste in fashion too. These women know what they are doing in bed and what they exactly expect from you in return. While these women are easy to approach the biggest issue here is that most of them are drama queens and if you are in a relationship with them, life can be extremely tough for you.
This age group is a tough one to break into. Unlike other western cities where marriage and commitment are just beginning to bloom, most women are already five years into their marriages. This makes the early thirties a bare selection pot. However, there are still a few outliers who look for romance.
There are also divorced women. Unfortunately, Argentina follows the rest of South America with its infidelity rates. That and other factors have led to an increasing amount of divorces over the years. Divorce is still extremely taboo due to the catholic heritage, but these women need love just like everyone else. You will find a very small segment of the population within this category.
The last group of women is also borne out of the infidelity rates. These are cheating wives who are looking for a bit of mischief when their husbands are not looking. These women also love to dress up, but in a classy way. Even in traditional wear, they still look stunning and outstanding. In the big cities, these women are usually tech-savvy, and they know the latest trends in the international circle. 
Argentine Ladies (age 45+)
These are the oldest group of women in Argentina, and quite frankly, there's nothing much to look forward to with these women. They are usually stiff, and rigid women that don't interest themselves in anything frivolous or fun like going out with foreign men. Of course, there are some with different orientations, willing to have some fun in their aging life, but their numbers are so small that you may not come across any at all. The women of this category are still hot. They also have an added benefit in that they are not as snobbish as their younger countrywomen. They are also more open to anything, as years of experience make for a very pleasurable bedroom scenario.
You have a better chance of creating and enjoying romantic relationships with the women of the lesser age group than these women. Again, much like any other woman in Argentina, you will need to join a friendship circle to meet such women. Nothing happens from a distance, so be prepared to get out there and mingle.
Foreign Girls (tourists, expats, students, etc.)
Foreign girls from around South America, these girls hail from different countries, usually Brazil, Chile, Columbia, and Uruguay. These ladies are easy to get than the local ladies. Argentine women are hard workers. It is nearly impossible to become romantically involved with a good-looking Argentine if you have a short space of time, which means hookups go completely out of the window.
Unless you plan on spending an extended period in Argentina, you should also expect to kiss short term flings goodbye, as it takes time to get any success. 
While some of these girls may not be nearly as pretty as the Argentines around you, they are more inclined to connect with new people romantically. This means more chances of hookups or flings. Most foreign ladies are always inclined with casual flings, so it increases the chances of getting laid with a foreign woman. Foreign women go out with foreign men here all the time, so it's nothing new here
It is important to remember that the Argentine girls by far outrank the foreigner in the long run, but the foreign girls fill a void if you are in Argentina for a short time.
The best places to find foreign girls in Argentina are:
* La Bocca – a famous neighborhood in the capital, one filled with vibrance and charm. The multi-colored houses are a unique point of difference and there are many cafes and restaurants nearby.
* Casa Rosada – this presidential palace has been a tourist attraction for many years. It also has historical significance as the setting where Eva Peron performed the famous "don't cry for me Argentina".
* Julio Avenue – one of the busiest roads in the city and famous for its many stores and shopping destinations. Visited by tourists in mass, this street is not to be neglected.
Sex
Having sex in Argentina is a great experience. As a tourist, this serves as one of those golden moments in life when you are bedding an incredibly sexy woman who also looks beautiful. Every inch of her body shall be worth admiring and making love to. The local women are known not to be open to quick sex.
Sex in Argentina is a great experience. Unfortunately, it is only for a select few who are fortunate enough to have access to these goddesses. The Argentinian Latinas are regarded as the best looking women in all of South America, which is quite a title! They are highly fashionable, naturally beautiful and they have a confidence that is not easily matched.
When you take this into the bedroom it is a combination that knocks the ball out of the park. Much like all other Latin women, they also have incredible control over their bodies, especially their hips. You will not hear a dissatisfied man coming out of the bedroom in Argentina. For an energetic and sexually appealing group of women, you can expect that sex with them is going to be a fantastic encounter.
The slightly older women especially have a vibe that they bring to the bed. They know exactly what they want, and how they want it. They may be willing to try out what you have up your sleeve, but you can bet that you have to go their way first. They have incredible control over their bodies, especially their hips. The young women have sensually appealing bodies that make the sex experience with them even better. Their small, young bodies give them an advantage over the older women, and they provide a thrilling sexual experience. 
Sex Culture
The catholic tradition has influenced the dating and sex culture in Argentina for some years, but for the past twenty years, the city has been going through a liberal revolution which has made the shift from the catholic tradition. The women are very well aware of sex and the practices associated with sex.
These women have grown up in a culture where sex isn't considered to be a taboo. They can openly discuss sex and related topics, even though people do not. A few of the girls in the city start having sex from a young age itself, so don't be too surprised if you come across young girls who have some serious skills in bed.
This can be seen in the rise of 'Telos', hotels specifically designed for hookups and sex. Often attended after a pickup at a bar or young people looking to run away from the gaze of their parents, these rooms are paid for by the hour and more popular than you may think. Even though there has been a cultural shift that makes casual sex more common, it is still difficult to achieve.
Women tend to stick to their friendship circle, so the best way to make use of the new sexual freedom in the nation is to get integrated into the country's social network. Sex education and western civilization are making the religious bodies and customs lose their grip on the dynamics of sex in the country, but it's still a far cry from the Western-style. 
One-Night Stands
Quickies and sex in bizarre places are not common practices here in Argentina. It doesn't happen everywhere, and not all the women are up for it, and the chances of it happening are low. This mostly happens at late-night bars, and restaurants, or nightclubs. You may be lucky enough to find accommodation close to where you pick up the lady, and well, get down with them. These women don't like to talk about one-night stands, but you will still that do it.
This is achievable but extremely rare for an outsider. If you have spent some time in the city and you have worked hard at developing a network of friends, you may be able to leverage these relationships to get into the hookup game. No matter who you are, a hookup without some sort of prior acquaintance is almost impossible.
Despite most of the women being sexy and horny, the Argentinian girls are not easy to seduce into bed. They take their own time and they do not give in easily. You shall have to pursue the women aggressively and they might take 3-4 dates to hop into bed with you.
Best Places to Meet Single Girls
If it hasn't been clear so far, getting into a romantic relationship is extremely difficult in Argentina. The best way to move forward in Argentina is to somehow get a social circle of your own. Your immediate network is really important as It is a measure of status and people are often judged by who they hang out with. These ladies like hanging out with people, so they wouldn't want to miss the fun in hanging out with you.
Daytime is a period to find many women in Argentina, but you may not come across a lot of women that you want. Many women come out during the day, but most of them won't be interested in hanging out or getting down, because of their busy schedules or stress minds at the moment. The nighttime, however, offers sure opportunities. You will meet fewer women here, but most of them will be willing to get down with you.
Once you have a social circle, you will soon meet women in that grouping. Depending on your standing within the group, you will have access to women who would be potentially keen on a relationship once they get to know you.
A friendship circle is also a point of reference if you are out and about in the bars and clubs. If you head out with a group, you are much more likely to meet single girls and have success. There are lots of dating sites to meet 
Bars, Pubs and Nightclubs
Nightlife in Argentina is known for its extravagant parties. In most of its cities, the night is capped at 2 am or even later. It is not uncommon to find the sun dawning on party-goers in the city. The parties are always out of this world and well attended by the large student and young adult community.
For best results, try these top ten nightclubs in these Argentine cities:
* Okupas Resto Bar (Cordoba): Okupas is a lively resto-bar, perfect for groups. So settle in at a big table, order a cocktail or beer (or choose an Argentinian Malbec from the bar's lengthy wine list) and take in the sounds of the frequent live musical acts. You get the opportunity to meet different ladies at this bar, both foreign and local.
*Jet Lounge (Buenos Aires): This is known as the place to be for those who have money to flaunt, Jet lounge always has an electric party with a delicious blend of the city's finest DJs, plenty of amazing cocktails and gorgeous women. There is a strict entrance requirement that consists of a fee and a dress code. Always dress up with a collared shirt and your best clothing. The exterior part of the club is picturesque as it leads onto the yacht club on the Rio de Plata.
* Don't worry Guemes (Cordoba): This spacious and exuberant resto-bar is situated in the heart of the bohemian neighborhood of Güemes. True to form, Don't Worry is a cheerful, friendly, and always crowded place with tropical decor, a full food menu, and of course an extensive drinks menu. Stick to the tropical theme and order one of the exemplary pisco sours you would not regret it.
* Fiesta Plop (Buenos Aires): This is also known as the "plop", this club has the best theme parties in town. It is also known for having a high concentration of gay attendees, but rest assured that you will also find plenty of hot women here. Some of their events are crazy, as the tickets are sold with an 'all you can drink' clause. From Breaking bad to Pokemon, the "Plop" has done it all.
* X Bar (Cordoba): This Nueva Córdoba bar, facing onto the city's scenic canal, is a popular watering hole among discerning locals. With over 800 labels on offer, including more than 200 whiskeys, there's sure to be a cocktail for everyone. Those with a sweet tooth will love the fruit daiquiris.
* Terrazas del Este (Buenos Aires): This is a mega-club that is always filled to the brim of its 3000 person capacity. Boasting 10 different bars and 4 massive dance floors, this is one party you don't want to miss out on. The midweek specials are the treat of the town and there is always a rush after work on a Wednesday night. Argentinians love to party and Terrazas del Este is a natural expression of that.
The bars in Argentina are also full. They provide a worthy place to meet women and expand your network. Argentina is also known for its beer. They use it in everything – from the barbequing meet.
Therefore, the bars in Argentina are always flowing with both beer and people. It should be one of the places considered for a night out, either as a pre-drinking hole or as an alternative to the clubs for a chilled night out.
The best bars in Argentina are listed below:
* Verne (Buenos Aires): A cocktail bar with style and homely. Each cocktail is expertly crafted with passion and skill, leading to the rise in Verne's fame over the last decade.
* Five Music (Cordoba): A multistory bar-club, Five Music makes the perfect location to meet friends for a lively drink before taking to the dance floor. Arrive before midnight for the best drinks deals, but be forewarned, at Five Music, the party keeps going until late.
* Leitmotiv (Buenos Aires): This is a lively bar also located in the upmarket Palermo. They have some of the most inventive cocktails in the city and a rooftop party after dark. Be sure to dress your best, as this is a place to see and be seen.
* Frank's (Buenos Aires): There is a sense of mystery that surrounds this place. Find the password on Facebook. When you arrive, tell the bouncer the code and he will give you a 4-digit code which you need to enter into a keypad to enter. Despite the heavy barriers to entry, the bar is well-attended thanks to its prime location in Palermo. 
* KamBaKu African Bar (Cordoba): This bar is located in an old house in the heart of the city, this unique bar features zebra-print upholstery and other festive accents, and offers multiple rooms with seating as well as a dance floor. For a bit of fresh air, head out to the courtyard, which has a lovely view of the nearby church of the sacred heart.
*Café San Bernardo (Buenos Aires): With a rustic charm and an affordable drinks menu, this bar always has an energetic crowd and some of the best craft beer in the city. It caters to a student market and also has fun setups of table tennis, pool, and football.
BASA Basement Bar (Buenos Aires): There is always a drink special around 7 pm, but the food is also to die for! The weekends take things up a notch, as the bar hires inner-city DJs to spin R&B and funk.
Shopping Malls
Those who enjoy a bit of retail therapy are never disappointed by what Argentina has to offer. It is South America's second-best economy, second only to Chile, and people need a place to spend their hard-earned cash. As one has come to expect from the rest of the city, the malls are tastefully done and have an assortment of options in every industry. Malls are also cultural hubs, as the South Americans know how to scale things.
* Fire Walk Shopping Center (Ushuaia)
* Unicenter (Buenos Aires): It is the largest mall in all of Argentina. Everyone who has a few money shops here. Mostly comprising of the wealthy shoppers who find their homes in the Northern suburbs, the mall is also a hotspot for tourists. They have every shop one can imagine, including international chains and exclusive designer brands. There are also large entertainment sections of the mall which feature many restaurants, cinemas, and sweet food outlets.
* Ushuaia Centro (Ushuaia)
* Muy Guemes (Cordoba)
* Patio Olmos (Cordoba)
* Liniers Place (Buenos Aires): Located just north of San Justo central, this mall is a trendy spot that attracts a lot of locals. Known for its fashion and pastimes, it has everything shoppers could want and more. The best part of the whole thing is that it is close to some of the busiest sections of the city. The entertainment districts are close by, which means there are always people coming in and out of the mall.
* Opera Fun (Villa Carlos Paz)
* Dinosaurio Mall (Cordoba)
* Paseo del Jockey (Cordoba)
* Shopping center paseo de compras (Ushuaia)
* Galerias Pacifico (Buenos Aires): It is not the mall itself but the entire waterfront area that represents the potential for meeting new people and exploring exciting stores. The district is a major tourist attraction. Besides the high-end stores and many different restaurants, the whole area just seems to have a magnetic pull.
Outdoors
The outdoors in Argentina are not to be missed. There is so much to do and see outside of the four walls, and mingling with people is the first step towards relational success. Fortunately, the city offers a mix of urban and natural beauty, which means that you can explore different aspects of the area depending on your mood. Many explore the natural elements by day and leave the urban exploration for nightfall (Argentinians sleep late because they have a siesta in the afternoon).
* Bosques de Palermo(Buenos Aires): This park, which is located in the northern quadrant of Palermo, is undoubtedly one of the best gardens in the city. It has wide open lawns that are immaculately kept and a picturesque rose garden to match. There is a sense of romance, as couples often stroll by the lake and enjoy the setting sun.
* Parque Centenario(Buenos Aires): There is nothing better than exploring the gorgeous sculptures and water features at the Park Centenario. It has become a haven for those seeking refuge from the busy city life, as it has remained a beacon of nature during the city center. It is always full.
* National Museum of Buenos Aires: The Recoleta section of the metropolis is home to one of the most-visited museums. Known for its art and culture. It has everything one could ask for: an impressive display, huge outdoor sections, and many fine restaurants and cafes. Exploration of the arts should not stop with the national museum, as there are many other museums close by such as the museum of history and the museum of art.
* End of the World Sign (Ushuaia)
Universities and Colleges
University life in Argentina is a crucial part of the culture. Everyone with enough money will save up to send their kids to university. Those who cannot afford it will try their best to get a loan, scholarship, or bursary to fund their education. It is seen as the best way to get out of poverty, which is a very scary reality in South America.
All of this serves to make the universities an extremely popular haven of young people. Furthermore, Argentina is one of the target locations for students who enroll in an exchange program. One can expect many foreign girls from all over the world. Some stay permanently, as they hail from poorer parts of the continent. There are several reasons why students stay back in Argentina after graduation.
The universities are in grades, some universities are better than others, but it also depends on what you are looking for. Certain universities cater to the middle class and domestic students; whereas others seek to attract the wealthy foreign market and those who live in the upper class of the country. One thing is certain: the universities fulfill the gap needed to find a network, making the search for hot Argentine women a little bit easier.
The best universities in Argentina are listed below:
* The University of Buenos Aires   * Pontifical Catholic University of Buenos Aires   * University de Palermo 
* National University of Tierra del Fuego
* UTN Ushuaia
* Higher Education Army Institute
* National University of General San Martín
* National University of General Sarmiento
* National University Guillermo Brown
* National University of Hurlingham    * National University of Lujáno
* University of National Defense
* Argentine Atlantis University
Relationship
Being in a relationship in Argentina is a great experience, the local women are beautiful and hot, you shall flaunt them like a trophy to the world. However, approaching these women and impressing them to move from dating to a relationship shall take some time and considerable skill unless you are extremely good looking, fit, and wealthy. Relationships in Argentina tend to be the most stable once you are in them. 
The women themselves are lovely. Their looks are enchanting and elegant. However, much like the other Latinas, they have a lot of attitudes and can be demanding at times. Try your best to avoid getting on their bad side, unless you want to be tongue-lashed by a flurry of Spanish words which make any grown man weak.
Love is something that is celebrated in the whole of South America and Argentinians added few things to spice up their experience. They replace the stereotypical Latin equation of romance with sex and add a commitment to the mix. They are the most stable and traditional of all the women on the continent. Thus, if you are looking for a partner in the long run, Argentina is the place to be.
The women usually love to show off their men to family and friends, especially when they like them, so you should prepare to meet the family members of any Cordoba lady you meet. These ladies like to show their spouse to the world, they try to create a boundary with their man from other ladies. They are also known to be the jealous type, so they keep their man so close and do a lot of public affection.
Holiday Romance
A holiday romance is expected to be light and casual, Argentina offers you plenty of places to explore and spend time romancing the local girls. While these girls are all pricey babes, convincing them for an adventurous romance with little emotions involved shall be a good idea as they shall be easily up for it.
As already stated, the girls are notoriously difficult to work within a short space of time. They are downright fussy and snobbish, but their beauty allows them to get away with it. The women of Argentina love to be chased and wooed. You need a decent network as well, and this process takes a good part of two months to achieve.
A short romantic affair with a foreigner, without any commitments. It is one of the best sexual relationships because you don't feel obligated not to go out with other women too. In holiday romance, you and your partner enjoy the moment without thinking about the future.
The highest percentage of ladies that you can get to have a holiday romance with are foreign ladies. You can also arrange a holiday romance by using online dating sites. They are the best option of getting a lady if you don't want to go through the stress of meeting and talking to one in real life. Just create a profile and meet different women who will want to hang out. 
Tips for Successful Relationship
The hardest part of the relationship in Argentina is without a doubt the initial chase. Even if they do find you attractive, the women will still make you jump through a million hurdles just to land that first date. Even at that, nothing is certain as she could very well go on a date with another guy the next day.
The local girls prefer Argentine men who are classy, fashionable, and to cap it all off they have exceptional games. You will need to stand out from the rest, so here are some tips for relationship success in Argentina:
* Build a friendship circle: This is one of the best points of reference for any girl and the core of the first impression. Introductions by other people are worth their weight on gold.
* Keep your options open: when in Rome, do what the Romans do! The same is true for the Argentinians. Everyone goes into a date with a few backups in mind. It may seem harsh, but it does also make you question whether the girl is worth the effort. It can be a great reality check. Besides that, you have actual chances of snagging a hot date if your current one should flake.
* Be overtly passionate and charming – the local men have an edge in the way that they approach women, shameless flirtatiousness that does make the heart melt. Women swoon for Argentinian men, so to keep up you must do the same. It does take a little practice, especially for those who hail from the west where playing it cool and remaining mysterious is the way to go.
Once you have worked hard enough to impress a local girl and be in a relationship with her, you might want to do everything possible to ensure that you do not lose her. The lifestyle becomes one that is highly pleasurable and you can give yourself a massive pat on the back, as you have accomplished something which many men have shied away from. Try the following steps to help maintain the relationship and make that journey a bit smoother:
* Loyalty: This attribute is carved out of love for an individual. Staying loyal to someone doesn't mean you should become a cold-hearted person, it means always choosing your partner and your relationship above any other individual that seems better. Lack of loyalty leads to cheating, and cheating is a one-way ticket to the end of any sensible relationship, so steer clear by all means
* Communicate: Since it is a new culture and things are not always perfectly in sync. Without communication, relationships simply fall to pieces. It is how you grow in your knowledge and love of one another, and also how problems are fixed.
* Create time for your partners: Many people don't see or talk to their partners in days and see it as usual. It is, in fact, unhealthy, and the only reason why that ahould happen is if there's no way of communicating due to work or any other unforeseen circumstances. Spending time, whether physically or virtually is vital to every relationship, because without it, people start to look somewhere else, and the relationship crumbles
* Trust your partner: Trust is an asset that is very difficult to hold on to, especially in this current age, but you still need it to create a relationship. You have to trust your partner that he/she will be loyal to you and that they will always choose you first. Having doubts about your partner's love just drives your relationship into a bottomless abyss.
* Partnership: At an age where women are getting more involved in the economy and things are equalizing between the sexes, you both must back each other. Having a support structure back home is one way to navigate the pressures of the city with certainty.
* Time: Make sure that you take time out to spend with your significant other. This can either be a weekly date or a joint hobby. In a city that has so much culture and activity within it, there is lots of room for creativity.
Love
Being in love in Argentina is great, some of the local girls might be snobbish and arrogant at first but once you are in love they shall open up and show a whole new warm and loving side of theirs to you. Try to do everything right by them if you wish to take things to the next level as well.
Argentina is filled with a lot of nice places, being a tourist hub in South America. Couples here would not easily run out of options of places to visit to enjoy themselves. The argentine has now learned how to manage a European life, although they are being closely matched by a few countries in South America.
There is enough of an economy to sustain the happy couple, and women are getting more involved in the workforce. This means that the relationship is likely to become something of a partnership where you both contribute financially.
Love is also generally associated with the hope of starting a family. As opposed to the rest of South America, there is more of a conservative approach to relationships. People get married earlier and start having children well before their thirties. It is the goal of most women in Argentina, so be prepared.
How to Make Sure She Is the One
When it comes to matters of the heart, there should be clear criteria set out beforehand. As soon as emotions come into the picture, judgment tends to take a backseat, especially when the women are as pretty as the Argentines. Being certain about a woman's love for you is one of the most relieving feelings in the world, but how do you get there? Observe her actions towards you, and don't overthink their essence.
A woman that loves you will treat you with respect, even when angry. You would be sure she is the one when she makes you smile, you love talking to each other, you would rather hang out with her rather than anyone else, and when you have compatible values. The one for you will be truthful with you which might make it seem like she's being difficult, she wouldn't hide anything from you.
Marriage
Married life is quite enjoyable in Argentina. It is a highly sacred thing, as the religious views on marriage have made it to mean an unbreakable vow. Up until very recently, it was illegal to get divorced. This is due to the catholic tradition which exists in the country, although there has been a more liberal breakthrough. 
This also provides some context into why the girls are so picky when it comes to men. If you are lucky enough to end up with an Argentine, she will demand that you control the finances well. Money can often be a bone of contention between couples, so make sure you have it in order. On the positive side, the city is a great place to settle.
There is so much culture and entertainment available, and it offers a break from the busyness of other large cities in South America such as Sao Paulo and Santiago. Many say that the standard of living goes up substantially as the pressure and demands of career are eased quite a bit, allowing for more time with your significant other. Argentinian wedding often lasts until the early hours of the morning. There is lots of alcohol involved and the festivities are designed to keep you moving until your drop. Some weddings even have breakfast planned into their banquet!
Marriage in the country is pretty much a straightforward process, with the civil union being the legal form of marriage. 
Wedding
When getting married in Argentina, you will be required to perform an initiation ceremony at the Civil Registry in the province you want to be married to. This ceremony will be performed by a worker of the registry, and you must have two witnesses over the age of 18-years old, but can be attended by your entire immediate family.
You can choose to have an additional, more formal ceremony, but the government will only acknowledge the one performed through the Civil Registry and many churches require this initial ceremony to be performed first.
The first step to getting married is to schedule an appointment with the Civil Registry you want to be married in 30 to 45 days before your wedding day. Many registries allow you to apply for this appointment online. You will be required to complete paperwork before this meeting, and bring along your passport, additional identification, and the address of where you are staying in Argentina.
If either party has been previously married, you will need to submit a copy of your divorce decree or death certificate of your former spouse. You will also need to have a blood test done at an appropriate hospital in Argentina at least seven days before your wedding day.
Weddings are typically done in a catholic church at least the ceremony is. They are times of celebration and a major highlight in the timeline of the extended family. Of late, they have become extremely extravagant affairs, which as served to push the costs up due to the scale of the event. You should expect to pay no less than $10,000 for a wedding- just for the bare essentials. Those who want a grand affair will fork out close to $120,000.
The cathedrals in Argentina are beautiful. Couples get married according to catholic tradition. Afterward, there is a celebratory banquet with an exclusive guest list. Here people enjoy the festivities, which include food, booze, dancing, and speeches. They are enjoyable events. If you are attending as a guest, be sure t take advantage of the fact that there are lots of single women who are looking for a bit of fun.
Family Life
One's family is often considered to be the most important part of life for Argentines. While the nuclear family is the most common household unit, Argentines tend to maintain strong ties with their extended family. In Argentina, there is a general expectation placed upon individuals to be loyal and committed to their family by putting the interests of the family above their own. Close-knit family relations provide Argentines with a network of security and support, particularly in times of need. Families often sacrifice much to provide their children with a good education, and in turn, children usually care for their parents as they age.
Extended families regularly visit each other and celebrate major occasions such as a wedding or birthday as well as major holidays such as Christmas and New Year. Relatives will also visit frequently if they live nearby. While couples are expected to establish their households, they usually make efforts to remain in close contact with members of their extended family.
Argentines tend to stay at home until they get married or graduate from university. It is also not uncommon to find family members working together, as family businesses are more desirable.
Regions
Cities
See Also