Sydney
Guide for dating in Sydney helps you to meet the best girls. This dating guide gives you tips how to date Australian women. You will learn rules where and how to flirt with local Aussie girls. We advise how to move from casual dating to the relationship and find the real love. We also tell the best dating sites in Sydney. In this article below you will find more information where to meet and date girls in Sydney, New South Wales, Australia.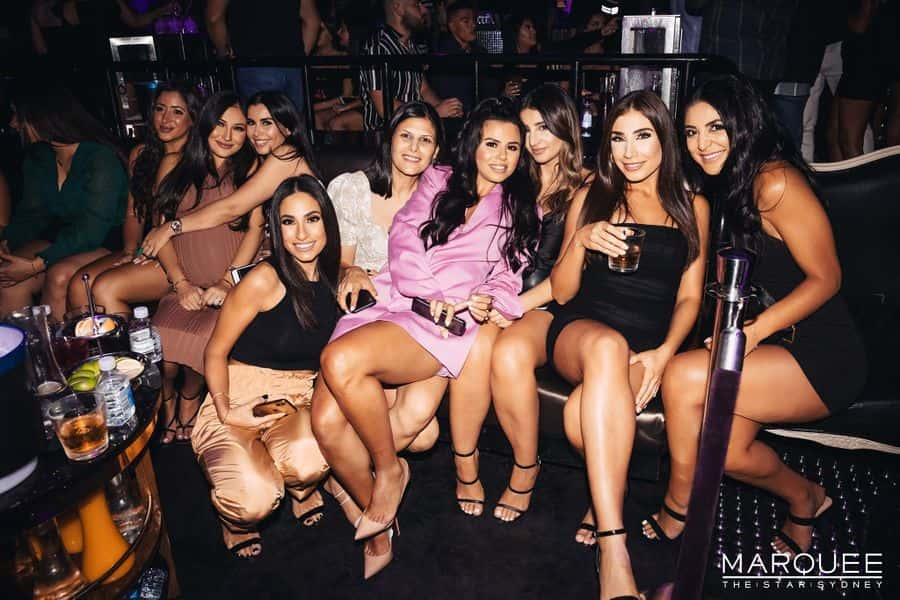 Girls in Sydney:
Education level of girls: 5 / 5
Dating in Sydney:
Chance of arranging dates: 4 / 5
Casual dating culture: 3 / 5
Online dating popularity: 4 / 5
Sex in Sydney:
Women's sexual activity: 3 / 5
More about Sydney:
Nightlife in general: 4.5 / 5
Locals' English level: 5 / 5
Moving around the city: 5 / 5
Budget per day: US$60 - $800
Accommodation: US$30 - $400
Dating
Sydney is the capital of New South Wales and the largest metropolitan area in the country. Home to more than five million people, Sydney is famous for its historical landmarks such as the Opera house, the historic harbour and its gorgeous beaches. Better still, Sydney has been described as the Emerald City, as its subtropical weather and picturesque terrain offer inhabitants the chance to merge the city life with paradise.
It is also a city that locals have described as full of life and character. One day is not quite like the next, as the weather may go from extreme torrential rain to skin-warming sunshine in the space of 24 hours. Furthermore, one part of the city does not speak for the next. Unlike most western cities, one can safely assume that a surprise is waiting around the corner – going from the office to the beach is truly possible.
The women in Sydney are nothing short of spectacular. Most foreigners agree that although the Australian culture takes some time to get used to, it is infectious. The best part of the city is undoubtedly the women. There are so many Australian babes with a contagious carefree spirit that many people actually end up settling down in the city for these women.
The combination of such a lively city combined with the amazing women who roam its streets is something that most find alluring. It has everything one needs waiting: a good economy, the comfort and wonders only nature can provide and a couple million gorgeous babes who love foreign men! Read on for how best to take advantage of the Harbour City.
Dating Culture
The Australian dating arena is as laid back as its people. There are no hard and fast rules to go by, as most Australians see rules as a buzzkill. In fact, the most rules you will find in Australian life is probably on the sports field.
Different women seek different things from a relationship. For some, the notion of a partner who is looking to get married in a few years whilst providing the money each month is highly alluring. Others look for a partner with whom to build a career. There are others still who look for love in any form and adapt to their partners along the way. Dating and relationships are all about what you make them.
Australia has always had a fairly liberal view of the dating life, but there are some circles that look down upon casual dating, flings and hookups, but these people are by far the majority. The dating lifestyle is all about open communication with the girl and deciding what you both want out of it. This could be a hookup, a holiday fling or a marriage. The point is to find mutual agreement and then build on that.
Online Dating
Dating in Sydney can be a bit tricky due to not knowing if you have a solid connection, so your best bet is to sign up for a dating site before you venture to the night club or bar, so you can meet a few locals ahead of time. AdultFriendFinder.com lets you meet local members in Sydney and get to know them on a personal basis before you meet in person. Take advantage of site features like live chat and member to member webcams so you can begin flirting before arranging a face-to-face meeting.
Women
Women in Australia are known to be gorgeous. They are also well represented on the big screen, with some of the most famous names in Hollywood hailing from Down Under. Sex symbols such as Margot Robbie, Miranda Kerr and Jessica Gomes all come from Australia! Need more convincing? The UK Mail recently held a survey of the hottest women by country, and Australians were in the top ten on the list.
The characteristics of many Australian girls are fun and carefree. Australian girls tend to love the outdoors. Of late, due to the economic and environmental attractions of Sydney, it has become home to a wide variety of ethnicities, so you may be able to find girls of all nationalities, including lots of Asians.
The best part of Australia is that in addition to the aforementioned facts about women (their beauty and fun nature) they are also a wide variety of types to suit everyone. It would be wrong to generalize all Australian women in a certain way, as they have a lot of differences in likes and dislikes.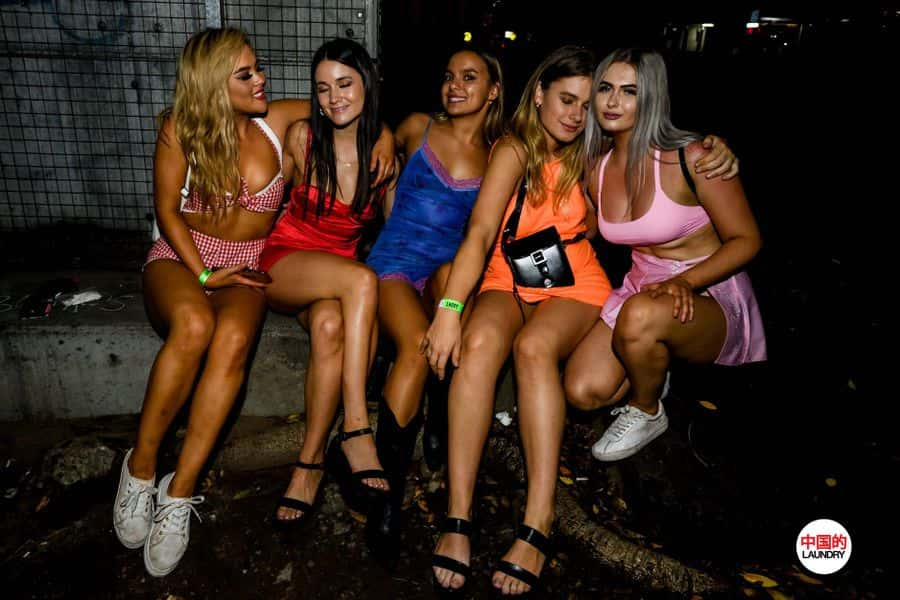 Australian Girls (age 18 - 29)
This is perhaps the best age range to start the dating game, as you will find the highest amount of singles and the girls are keen to explore their options. Besides that, most men would consider these women to be the best looking age category.
The young girls within this category are mostly found at universities and online platforms. They have so much fun in them, and their endless energy which can make for an exciting dating life. The city has so much richness and activity within it that you will need a young partner with which to enjoy it.
These girls are also on their way to some hope or dream, which is almost always a career of some sort.
The young women in Australia proudly carry that forward, as many of them prove to be great additions to the relationship rather than a more conservative cradle pusher. Needless to say that the young women in Australia are a lot of fun, not something to miss out on!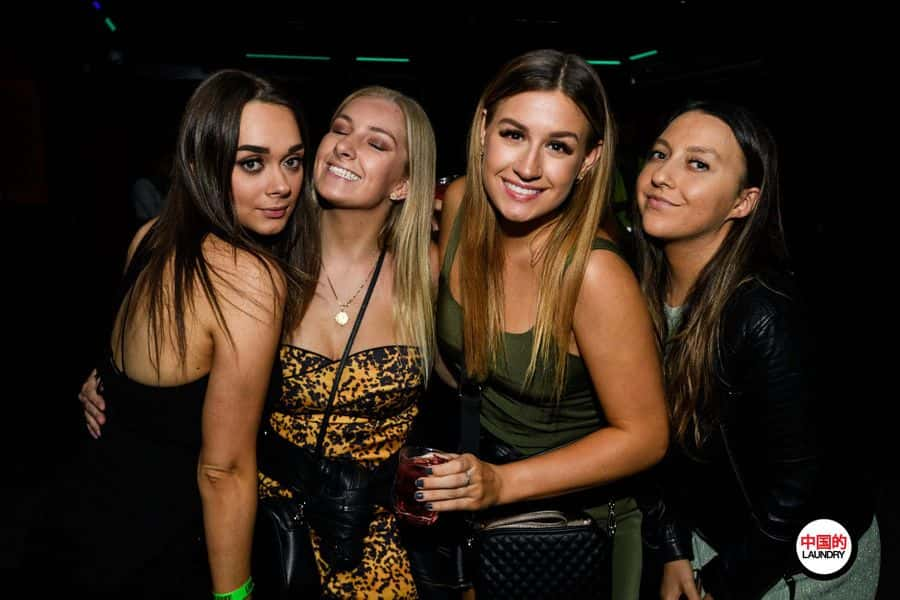 Aussie Women (age 30 - 45)
Most women want to be married by their early thirties, which is the prima age to look out for a wife if this is your goal. Despite the many liberal advances that the country has made, most women still dream of settling down for the rest of their lives with someone they love. The notion of 'the one' is still very much alive. The fever burns hottest in the early thirties.
Once you reach the mid- to late-thirties, the pool of women automatically becomes smaller, as most women are tied down at this age. However, you will definitely meet women in this age range. Some have delayed getting married for the sake of chasing a demanding career. These women can be difficult to connect with and they are used to living alone – something that takes adjusting to for both parties.
You may also run into women who are cheating on their husbands. This has room for loads of fun and it can turn into a steamy holiday romance, but it is also morally dicey to most. Think carefully before getting involved in something like this, as there may be consequences that ruin your reputation for future gaming and in general.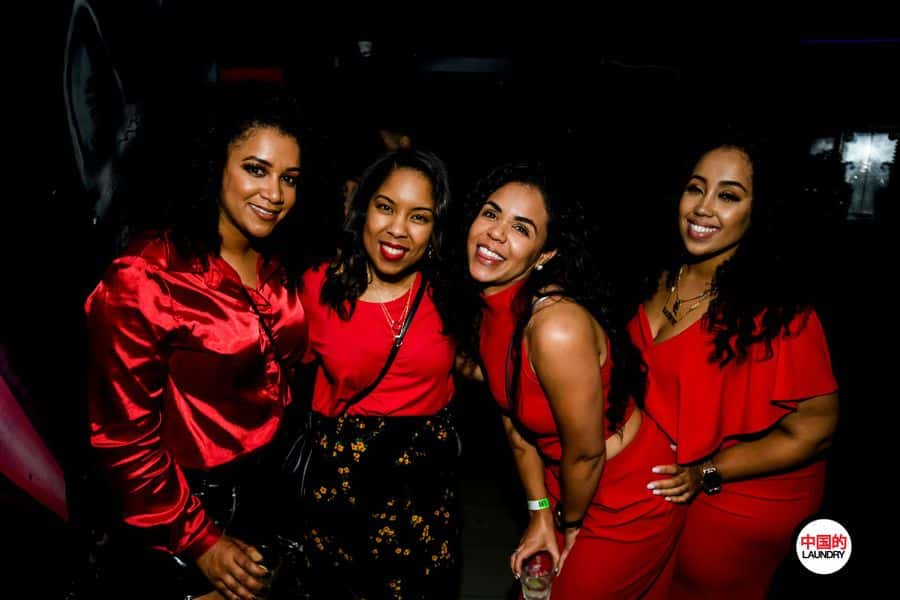 Australian Ladies (age 45+)
The city has a natural anti-aging feel about it. Whether it is the weather or natural surrounds, there is no doubt that men have a soft spot in their hearts for these older Australian beauties. They are ever young and full of fun. Many of the older women have the sexual experience that some of the younger women lack. Sometimes, this is more than enough reason to start a relationship with what some may term a "MILF".
The women within Australia have been on the forefront of women suffrage, as Australia was the first country to allow females to vote and participate in public life.
Foreign Girls (tourists, expats, students, etc.)
More than 4 million international visitors travel to Sydney each year. This figure is in addition to the many exchange students who attend the universities and the expats who seek to make Australia their home for the time being. Thus, it is safe to say that Sydney is a haven for men looking to meet international hotties. Moreover, these girls come from all over, with a large portion coming from Asia and Russia. Sydney has a few tourist attractions that make it easy to find these girls. Some of the best spots to meet foreign girls in Sydney are:
The Harbour – Much of the international influence is in and around the harbour. It is a good first stop, as one can easily choose a location form there onwards. However, it may just be the place to get the conversation going without needing to look any further.
The Opera House – Within the boundaries of the harbour is perhaps Australia's most famous landmark: the Sydney Opera House. There are thousands of tourists in the area each day and a variety of restaurants, bars and cafes to chose from. Should opportunities at the opera house run dry, there are still more women waiting in the surrounds!
The Rocks – This is perhaps the oldest district in the city and a home to many unique bars and cafes. It should also be on the single man's list for meeting foreign women, as there are hundreds in the area each and every day.
Bondi Beach – The ocean had to make an appearance on this list. This beach has been the subject of many a postcard, and the reason is obvious. It is gorgeous. However, it is also a fertile hunting ground for foreign girls who come in droves to this famous beach.
Note: the foreign girls in Sydney are from all over the world. It may require some tact when looking to woo these women, so be sure to research individual cultures before jumping in. Many of the tourists come from Asia, where the customs may be different from western ones. So too with Eastern Europe.
Sex
The Australian sex life is very healthy. Women in particular seem to be making the most of their bodies, with a country-wide average of sex multiple times per week. When it comes to the casual side of things, most people have at least eleven sexual partners before they are thirty years old, leaving room for the occasional hookup or two.
The women in Australia receive some of the highest satisfaction ratings globally, with 86% of men in a recent survey stating that they are completely satisfied with their sex lives. This should be no secret, as Australian women carry their sexuality with extreme confidence. Even though they seem carefree and are great people to talk to in all aspects of life, Australian women definitely know how to heat things up in the bedroom. Over the last twenty years, the nation has also expanded its repertoire of sexual practices, ergo the Australian women are not afraid to get kinky and explore their sexual desires.
On the other side of the equation, most women say that they are satisfied by men, with over 82% of women in the same survey stating they were completely satisfied in their sex lives. This means that stiff competition is at hand when it comes to getting around and hooking up. Moreover, men have an average of 18 sexual partners in their lifetime, and women have an average of just 8 – thus making the competition even worse. However, there is no need to worry. With this comprehensive guide on how to win over Australian women – for love or maybe just a casual relationship – you are sure to come through the Australian waters victorious!
Sex Culture
Australian culture has been on the forefront of liberal movements. The sex culture mimics much of the Western practices adopted by most countries. Casual sex is almost never frowned upon unless in extremely conservative circles; however, research does show that Aussie women are quite guarded about who they sleep with and require adequate convincing. Men are, of course, the more likely to have sex on a first date; whereas women want to wait until at least date two or three before anything happens. Most people are extremely adamant about faithfulness in the confines of a relationship. Cheating is viewed as a strict moral line which is never crossed. Men or women who do so are punished in the form of a ruined reputation, which has become easier thanks to inventions such as social media.
Girls of a younger age (18 – 29) are the most likely to engage in casual sex, as all evidence tends to suggest that this is an age of exploration. Students and young professionals, again, follow the example of any other western cities. The best part of the Australian sex culture is that most women seem to know what they are doing in the bedroom. Not only are they incredibly sexy, but they have the confidence and the curiosity to make sex an explosively orgasmic experience. Studnets and younger people seem to be given a free pass on liberal sex, but those nearing their thirties have a societal and family pressure to settle down and look for a steady partner.
One-Night Stands
It is not impossible to have a one night stand in Sydney, but it is less common than most people think. Furthermore, it is difficult to pull off and it takes a certain amount of charm, perseverance and pure luck. Younger girls are more likely to be keen at bars and clubs or even online. Online dating sites have been crafted specifically for this reason. In fact, if you can work them well, these sites are probably the best chance for hooking up. However, Australia does have a problem in that there are far more men on dating sites than women, but a stellar profile can set you apart and lead to hundreds of matches.
Best Places to Meet Single Girls
The best places to meet girls are sometimes the most obvious; thus, this list starts with some of the more famous tourist locations. They have already been listed, but the Sydney Opera House, the Harbour area The Rocks are fantastic gaming grounds with both local and international girls.
The beach is one of the better attractions of the city. The most famous beach is Bondi Beach; the second is Marley Beach. You will be able to find gorgeous women in bikinis, most of whom do not mind initiating conversations with attractive single men. Furthermore, Australian women love a muscular physique. If you have one, this is a great place to show it off.
Nightclubs – the capital of New South Wales is packed with fantastic clubs. Many girls enter with the same goal of finding a hookup, as the clubs provide a great meeting point for young people especially. On another note, there are also festivals that pop up every now and then. These are some of the best places to meet hot girls and one of the breeding grounds for casual sex.
The online sources available are nothing to be scoffed at. Older generations may shun the use of these dating apps, but the younger generations make full use of platforms such as Tinder, Happn, Badoo and Bumble. Be sure to use them, as they provide a great backup plan and the foreign card is a great catch online.
Bars, Pubs and Nightclubs
Home the Venue – This is a three-tiered party paradise that is famous for some of the best parties in the entire city. Only open from Friday to Sunday, the club features 9 bars and a convenient location almost in the middle of the harbour district. The music is a fine blend of EDM, techno and house, which is an Australian trio not to be messed with. The best part of the club is the loyal attendance of hot girls, mostly students and young professionals.
The Marquee – found within the grounds of Star Casino, a remarkable entertainment venue in its own rite. The Marquee is known to be the most famous club in the whole city, as it has even drawn some of the hottest celebrity DJs and rappers in the past, such as Calvin Harris, Post Malone, Drake, Tiesto and Armin Van Buuren. The resident DJs are also fantastic, as the club thumps with an EDM heartbeat which attracts thousands of visitors every weekend. Be prepared for a slightly bougie atmosphere, so make sure you wear a collared shirt and trousers.
Bedouin – in the middle of the week, Bedouin is a restaurant which serves some of the city's finest Lebanese cuisine. Due to the regulations in the Kings Cross area (the government has banned alcohol after a certain time) the owners of Bedouin have used their location in the neighbouring area to their advantage by opening up a nightclub on the weekends. It is a fantastic venue with reasonably priced drinks and a faithful crowd.
Chinese Laundry – for the true fans of underground house and those who can appreciate the unique flavours concocted by up and coming DJs, Chinese Laundry has been expertly formed just for you. It attracts thousands of keen partyers each weekend, including many hot girls. The drinks are more than reasonable in price and the dress code is casual. Dress to move!
SASH – A club that has been on the top five clubs in the city list for many years. It is the playground for many semi-famous local DJs who spin house music with enthusiasm and an eagerness to please large crowds coming through the door every week. SASH is perfectly laid out, with a fantastic dance floor that has a unique sound system and a courtyard which leads out from the dance hall.
ARQ – This club has earned its reputation as a gay bar in one of the queer friendly parts of the city: Darlinghurst. It is a great club. The music always pumps and the party is world class. Although it may not sound like the best place to go as a single lad, you would be surprised at how many girls there are in such a small space. It is prime gaming ground if you can handle fighting off the gay dudes.
Opera Bar – Often hailed as the best beer house in the world, this open bar and club is situated near the picturesque Sydney Opera Hall. It offers an indoor facility as well as an outdoor beer garden. Although the venue is pricy, it remains one of the best bars to hook up with girls in the city.
Cohibar – one of the most entertaining venues in the city. It has a fantastic rooftop section where you can gain a fine view of all the "sheelas". Furthermore, the drinks are well priced. It is more of a bar feel than a nightclub, but there is a DJ once the sun goes down. Also, you will find plenty of girls here, too.
SPACE – the best way to describe SPACE is a luxurious hotel ballroom transformed into a nightclub. It is the party choice of many, but restricts quite a few would be partyers because of price. It is located above the Shark Hotel in the very centre of the CBD.
Masonic club - This club daylights as a cocktail bar that sells light snacks and appetizers. It moonlights as one of the chicest bars when the sun goes down and a great clubbing destination after 10pm. As an added bonus, the club never closes. It is a 24 hour destination!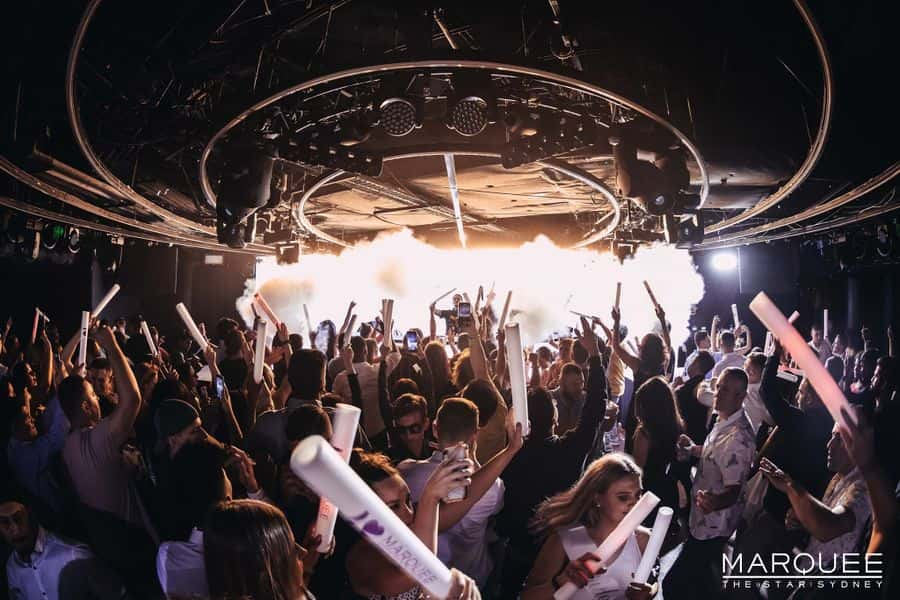 Shopping Malls
The shopping experience in Sydney is akin to most other western cities. Due to the city's complex economy and the amount of wealth it has produced, Sydney is one of the fashion capitals of the world as its malls feature designer brands as well as international labels. The malls are also fantastic venues to meet women. Many go on shopping trips for clothing or to meet their friends at cafes or restaurants.
Westfield Sydney – the largest shopping mall in the city and a location to purchase high-end and designer goods. It is the playground of the wealthy and also a really fun mall. It has hundreds of shops and attracts locals and tourists alike.
Pitt Street Mall – close to the heart of Sydney CBD and one of the favourite shopping destinations for locals and foreigners. It has everything one could ask for, including one of the best food courts in the city. It also has a carefree yet classy feel, allowing for conversations and connection with women.
World Square – this is a major outdoor hub in the city of Sydney. However, it also has some of the best retail outlets in the city, including many fine restaurants and cafes. Due to the extremely attractive destination and the reputation it has as a major cultural hub, it is one of the best malls in the city to shop and meet women.
Harbourside – a historic mall which has been one of the most visited shopping locations the city has ever had. Located right next to the International Convention Centre, it is the city's best waterfront retail experience. It is also the best mall in which to meet foreign women.
Queen Victoria Building – picturesque by definition, the Roman architecture and the many high-end stores attract a large crowd of locals each day. It also deserves its name among the top malls in the city and is one to visit as a potential gaming ground, as there are loads of women attracted to the boutiques.
Outdoors
Bondi Beach is perhaps the most famous outdoor destination in Sydney. The ocean is turquoise and brilliant in its purity. The women on the beach are just as breath-taking, so be sure to bring you're a game and the expectancy of a conversation or two.
Surfing is a national addiction, and one of the favourite sports of those who live near the coast. Nearly every beach in the city has a surfing school where you can hire a coach or a wetsuit and board hire shop if you already know what you are doing. Most Australians would consider it a sin to visit Sydney without surfing.
The Royal Botanical Gardens are spectacularly manicured with a host of indigenous plants and shrubs. It is a great place to walk, go on a picnic date or meet women who have the same ideas about exercise and the outdoors.
Rollerblading is a surprisingly popular tourist activity. Most rollerblading is contained in a rink, but some of the companies in the Sydney harbour area allow you to rent the blades to explore the surrounding streets of Sydney.
The Blue Mountains are not too far away from the CBD, and they are spectacular. The experience of their exploration is something that sticks with many for the rest of their lives. A hike up to the three sisters (three small mountain peaks) is the choice of most visitors.
The Sydney harbour bridge is one of the most important landmarks in the Sydney skyline, but not many know that it is climbable. Yet many thousands of locals and tourists make the journey each month. It is a fun, interesting and unique way to explore the intimacies of the city.
Universities and Colleges
Surprisingly, Sydney is the third most desirable city to study in for international students. There are over 600 000 foreign students in the city, with many more short-term exchange students coming in and out of the country a semester at a time.
Australians enjoy a thriving educational system, one which encourages hundreds of thousands of applications from scholars each year. Sydney is the best place in the country to study, which means that the universities in this area attract a mass following from potential students all over the country.
The best universities are listed below:
University of New South Wales – ranked in the top 50 universities worldwide, the university has a pull with both local and international students. Currently, there are over 50,000 international students at the university. The campus grounds are also open to the public. The only parts which remain inaccessible are the class rooms and lecture venues.
University of Sydney – by far the best university in the country. It is ranked in the top twenty for certain subjects such as law, geography and the some of the medical faculties. It has campuses all over the city, most of which invite exploration of its gothic architecture and manicured gardens.
Macquarie University - Although not as prestigious as its colleagues, Macquarie is still a powerhouse in the Australian educational system. It has hundreds of thousands of students and a campus that welcomes visitors. The rich history and its status as the third best university in the state of New South Wales means that it has many students and student-centric commerce surrounding the university.
Relationship
Relationships start in the way expected. Most women want men to chase them. Some make it clear that they are interested in clear terms; others use subtle hints such as a smile and eye contact. Everyone in Sydney uses a date in order to get to know the other person, and the city really shows off with splendid date ideas and an abundance of them, too.
The dating process may take some time and many people flake from person to person. However there does come a point where people look to settle, as they have found a person who satisfies most of their desires. Once done, people enter into a relationship and begin assembling some sort of a life together. Most are comfortable with dating until a certain age. Usually once people near the 30 mark, they look to get married.
This journey is typical of millions in the city. Most will say that the city provides the perfect platform for heaps of fun in relationships. Furthermore, the great many natural faculties of the city in conjunction with the metropolitan sophistication is a great way to live and explore relationships in Sydney.
Holiday Romance
The culture of Sydney, especially amongst the younger generation, is one that allows for short-term relationships to exist. These holiday flings are short and fun. They allow for people to enjoy each other physically without developing a long-term attachment.
Sydney has women of all ages and nationalities who would be keen for such an arrangement. It may also be a great way to explore the city with the help of a local lover.
Tips for Successful Relationship
Sydney is a great place to meet both local Australian women and foreign girls from all over the world. It is one of the best places in the world to settle down, as it mixes nature with a metropolitan charm that cannot be easily match. It is one of only a few cities around the world that boast access to both the ocean and the mountains – talk about romance in a can!
A relationship seems like fun. Most times it is, but there is still a chance that everything melts down and you are left with the ashes of what was once a beautiful relationship. Try these tips to ensure that your relationship beats the odds:
Make time for each other – life in Sydney can get busy. Schedule plenty of time together and try and enjoy hobbies or pastimes as a couple.
Build a partnership and not a competition – many women in the city are just as ambitious as men when it comes to their careers. At times, this can lead to competition in the home, as people compare how much money they earn, how much they do around the house and even who is better in bed.
Communicate – this is a core factor in the relationship. Without it, any relationship is impossible, and not just romantic ones. If communication is handles effectively, it is one of the springboards that sustains the romance.
Build Trust – Trust is the foundation of a relationship. If the promises and commitments of your partner are doubted, the relationship will go under strain, leaving room for insecurity and resentment to seep in.
Love
One of the more complicated issues which some merely cite as a chemical compound created in the human brain. However, anyone who has experienced love understands that it is so much more. It is the reason why billions of dollars are sacrificed each year in exchange for diamond rings. It is the reason why humans create families instead of just procreating randomly and it is the reason why romance and exclusivity have captured the hearts of people through books, movies and music.
Love is powerful and the right location allows it to blossom. Sydney is one such place, a destination where the beauty of nature and the charm of the city allows for a growing sense of passion and fondness with one's partner. There is so much to do, smell and experience together that love seems like a fairy tale most days.
Sydney does not offer its inhabitants the promise of eternal love, but it does offer every chance of making relationships work. There is so much culture over and above the functionality of the city. It makes for a lifetime of love and the chance of that fairy tale happily ever after.
How to Make Sure She Is the One
There is no magical formula that lets you know whether she is the one or not. In fact, many people enter relationships almost sure that it will last only to find the relationship in tatters sometime later. Some find they are pleasantly surprised as they fall in love with the person they least expected.
Settling down, however, is not a matter to be rushed. There is lots of fun to be had in the single life. It has freedom, the opportunity of exploration without boundaries and of course the many beautiful women! Thus, it is something that should be looked at as a gift only given up if the person has that wow factor that exceeds the utility of such freedom.
When such a women does come around, it is something that comes as a surprise. You wake up one day and think "wow! I really love her!" There are tips and guidelines to help you ease the logical questions in assistance of that feeling:
How does she treat you? Someone in love will treat you with the utmost respect and will be willing to sacrifice if need be for your good. Needless to say, you should be willing to do the same.
How does she treat other men? If she is naturally distant with other men and respectful to boundaries, then go right ahead. Obvious flirtation with other guys is a huge no.
Does she complement you? Every person has different skills, talents and personalities. The mix of them can either make two people clash or bring about harmony.
Marriage
Marriages are hard work. They take time, understanding, the ability to work through problems all built on a foundation of trust and communication. It is a relationship that should not be taken lightly. By the same token, it is also the most beautiful expressions of human love. Many regard their weddings as their happiest day.
Sydney is a great place to live out the married life. Its white sandy beaches provide the perfect almost tropical escape while the economy allows couples to afford the necessities and comforts of life. Furthermore, there is so much else to do and explore that life need never get boring or stale.
As women have played an important part in the global fight for equality, the girl who wants to become a housewife is rare if not non existent. Marriage resembles something more of a partnership. The woman of Sydney have hopes, dreams and goals like everyone else and are passionate in their pursuit of them.
Wedding
No matter where you go, weddings are a joyous affair. It is also highly dependant on the budget of the couple. Traditionally, the parents of the bride pay for the wedding, but that has gone out of fashion as the price of weddings have skyrocketed.
Weddings are usually comprised of two parts. It is western in every way. Most women require that the wedding compare with that of her friendship circle or she may risk embarrassment. This is not true of every woman in the city, but it is a general rule to go by.
The first part of the wedding is the ceremony. The nature of the ceremony and the location will depend on factors such as religion, preference and philosophy. Some people enjoy getting married in nature; others look to a church.
Once the ceremony is done, the reception follows. This follows a traditional western marriage and features speeches, dancing, lots of food and plenty of alcohol. It is always a fun time, and some of the parties are spectacular. A wedding can be elaborate and highly costly. These can cost as much as $100,000. However, most couples can do a decent job with $15,000.
Family Life
Sydney can be a great place to settle down and allow the roots to sink in. The city offers an experience that is well rounded. Firstly, the economy resembles most first world cities with many different industries and sectors. Thus, a comfortable standard of living is achievable. The only negative aspect is a high tax rate, which causes the cost of food and goods to rise.
Kids benefit from a city that offers fantastic infrastructure when it comes to schools and universities. The educational system is right up there with the best in the world, giving children a chance of achieving their dreams later on in life.
The natural beauty on display in the city makes for a fantastic standard of living. Not every city in the world has access to such beaches and mountain ranges. Thus, from it spring activities and pastimes to assist any healthy family relationship.
The city has its busyness to consider, which must be balanced with a healthy amount of time with the family. However, most companies are reasonable and compassionate. The Australian workforce is one which enjoys plenty of time off on the weekends and vacation days normally come standard with the job.
Note: Australians are a closely-knit bunch, which means that you may have more interference from in-laws than you may like. Furthermore, getting to know the extended family is always a good first step in a relationship as they play an integral role in the future. A bad family is likely to be a bad influence on your own. A good family is the best support structure anyone could ask for.
See Also