East African Islands
Guide for dating in East African Islands helps you to meet the best girls. This dating guide gives you tips how to date Islander women. You will learn rules where and how to flirt with local Islander girls. We advise how to move from casual dating to the relationship and find the real love. We also tell the best dating sites in East African Islands. In this article below you will find more information where to meet and date girls in East African Islands, Africa.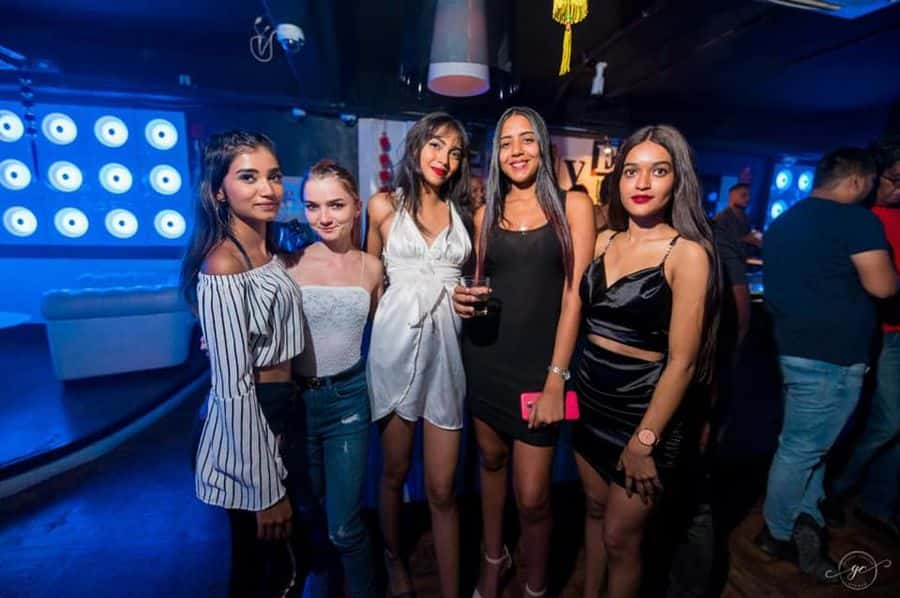 Girls in East African Islands:
Looks of girls: 3.5 - 4.5 / 5
Attitude of girls: 3 - 4.5 / 5
Loyalty of girls: 3 - 4 / 5
Education level of girls: 3 - 4.5 / 5
Dating in East African Islands:
Chance of arranging dates: 2.5 - 3.5 / 5
Casual dating culture: 1.5 - 3 / 5
Online dating popularity: 2 - 2.5 / 5
Sex in East African Islands:
Women's sexual activity: 2 - 3.5 / 5
One-night stands: 2 - 4 / 5
More about East African Islands:
Nightlife in general: 3. - 4.5 / 5
Locals' English level: 2 - 4.5 / 5
Budget per day: US$100 - $350
Accommodation: US$30 - $250
Dating
East African Islands refers to the collection of islands found off the coast of East Africa in the Indian Ocean. The major islands are either independent countries or territories of other countries. Madagascar is by far the biggest, and a continent on its own when it comes to wildlife. Most of the smaller islands are independent nations, or associated with [[France, and known as luxury beach resorts. The independent country islands are Comoros, Madagascar, Mauritius and Seychelles. Mayotte and Reunion are overseas territories of France. French is the main common language spoken in the islands although people in Madagascar speak Malagasy.
In most of the islands, there is a very slim chance of picking up girls as they are shy and conventional. The streets are always filled up with people buzzing and therefore they don't prefer strangers to initiate something unwelcoming might raise the eyebrows of the locals. The best spots to meet girls are in the cities and they are mostly malls and coffee shops. This is due to the strict culture that is followed and picking up someone in the streets will not be a good idea.
Dating Culture
Among traditional Hindu and Muslim families in Mauritius, Western-style dating is rarely practiced. Rather, marriages will be arranged by the parents, with the consent of the bride and groom. Once a couple is ready to marry, their families will meet each other and will discuss the union and wedding. Online dating and matchmaking websites have also become popular ways for people to meet potential partners. Typical dates include recreational activities such as going to a cinema, dining at a restaurant or engaging in outdoor activities.
Despite 95% of Mayotte's population being Muslim which is relatively conservative in matters of dating and relationships, the country has a very vibrant dating culture. Many young Mahorans have their first relationships way before they turn 18 years. Naturally, Mahorans are very social and so conversations between young men and women start at a very young age. However, because of this socialization sometimes what may appear to be a relationship may be simply two people of opposite gender having a conversation.
Sugar Dating
Sugar dating is one of the best ways to find a date in 2023. Men who are willing to buy gifts for sugar babies, will get physical or emotional pleasure for a return. Take a look of the wide selection of girls from SecretBenefits.
Online Dating
Dating in East African Islands can be a bit tricky due to not knowing if you have a solid connection, so your best bet is to sign up for a dating site before you venture to the night club or bar, so you can meet a few locals ahead of time. AdultFriendFinder.com lets you meet local members in East African Islands and get to know them on a personal basis before you meet in person. Take advantage of site features like live chat and member to member webcams so you can begin flirting before arranging a face-to-face meeting.
Webcam Dating
Feeling lonely in East African Islands? Arrange a virtual date with your favorite webcam girl right now! We have thousands of hot girls online waiting for you. Visit DatingLocalGirlsLive.com!
Women
Women in Madagascar generally live longer than men, whom they outnumber. Marrying young, they are traditionally subservient to their husbands. Roughly a third have their first child before the age of 19, and those who wish to delay having children may not have access to contraceptives. Abortion is common, with an estimated 24 percent of women have had one. Although they are constitutionally equal to men, they have unequal property rights and employment opportunities in certain areas.
Seychelles society is essentially matriarchal. Mothers tend to be dominant in the household, controlling most current expenditures and looking after the interests of the children. Unwed mothers are the societal norm, and the law requires fathers to support their children Men are important for their earning ability, but their domestic role is relatively peripheral. Older women can usually count on financial support from family members living at home or contributions from the earnings of grown children.
Islander Girls (age 18 - 29)
Most island girls are truly a symbol of nativity and men who find this interesting and fancy them will have a wonderful experience out there. They are mostly dark-skinned or chocolaty in color; the hair is lustrous and curly. With an hourglass figure, they still look skinny which gives them a desirable look. The Chinese and Indian girls are similar in skin tone but differ in body shape and facial features. Chinese girls are petite and therefore have lighter breasts and butt. Indian women are quite curvy which brings out their well-defined breasts, hip, and butt.
Islander Women (age 30 - 45)
Women of the East African Islands are pretty and attractive. Their peculiar behavior and lifestyle attract some men who look forward to exploring them. Malagasy women are usually calm and friendly and would not mind seeing other men especially tourists keeping everything strict aside. The attitude of Islander women depends on how men approach them. They are subtle and one has to have the patience to stir them up for a date or a short term relationship but that can easily happen when you shall meet their expectations.
Islander Ladies (age 45+)
Mature ladies are abundant in East African islands, especially rich European ladies that are looking to have some fun. Most of them can be found on beaches and beachside bars. Mature women are affable and can be easy to impress if you know how to give calculated compliments. The Malagasy ladies are restricted to their families and designated with day-to-day responsibilities such as everyday chores, working in the fields and taking care of family and children.
Foreign Girls (tourists, expats, students, etc.)
Like other developing nations, most of the foreign women to be found in the East African Islands are tourists. The tourist attractions include its beaches and biodiversity. The islands' endemic wildlife and forests are unique tourist attractions. However, historical sites, craftsmen communities, and relaxed cities make it a favorite with return travelers. Tourism is an important component of the islands' economies as well as a significant source of foreign exchange revenues.
Sex
As mentioned earlier, it is almost impossible for women to have sex before marriage otherwise it will be a shame for all her family. Dating around is not very much appreciated as well, and even though men have much more freedom in that department
Sex Culture
While in most of the islands religion is a major part of the resident's lives, this has not greatly affected the sex culture of these countries. This is in part due to the high number of visitor ratios in the countries. These foreigners cause a significant shift in the lifestyle of the locals and opening them up to more casual sex.
One-Night Stands
With the Islamic and Catholic influence, the chances of having one-night stands in East African islands are minimal. It is considered an abomination for two people to engage in sex outside marriage. While some young islanders do it discreetly, it is a risk many prefer to avoid.
Best Places to Meet Single Girls
Both the natural and human history of the East African islands differs from the history of continental Africa. 90% of the wildlife of Madagascar is found nowhere else on the planet. The first inhabitants of Madagascar arrived from Southeast Asia, while the locals of Indian origin form the majority in Mauritius and substantial minorities in Réunion and Seychelles.
The Indian Ocean is home to some of the most exotic islands in the world all of which have many things in common; crystalline blue waters, beautiful beaches plucked from movie scenes and sunshine throughout the year. They are as close as one can get to paradise, whether one wants to relax, explore the depths of the marine world, or enjoy water-sports on the glistening ocean.
Bars, Pubs and Nightclubs
Le Rose Noir, Moroni (Comoros)
Club des Amis, Moroni (Comoros)
Alkatraz, Grand Baie (Mauritius)
Le SIX Antaninarenina, Antananarivo, (Madagascar)
Shopping Malls
Some of the malls in the East African Islands include:
The Jumbo, Mamoudzou (Mayotte)
Place Chindoni, Koimbani (Comoros)
Kanna Mall, Victoria (Seychelles)
Riche Terre Mall, Port Louis (Mauritius)
La City Centre Commercial, Antananarivo (Madagascar)
Savanna Commercial Center, Saint-Paul (Réunion)
Outdoors
Mount Karthala: Mount Karthala is the most notable feature of Grande Comore not only for its "largest in the world" title but because of its undeniable beauty. Its latest eruption may have flattened villages into a sea of ashes, but it also created spectacular landscapes on the mountain. During calmer days, the volcano giant is a popular hiking, walking and trekking spot. While the ascent can be challenging, the views from the top are unmatched with flora and fauna unique to Comoros.
Allée des Baobabs: One of Madagascar's most recognizable images, this small stretch of the RN8 between Morondava and Belo-sur-Tsiribihina is flanked on both sides by majestic Adansonia grandidieri baobabs. Some of the trees here may be 1000 years old, with huge, gnarled branches fanning out at the top of their trunks – it's easy to see why they've been nicknamed 'roots of the sky'.
Vallée de Ferney: Protecting a 400-year-old forest, this reserve is an important habitat for the Mauritius kestrel, one of the world's most endangered raptors, and a visit here is far and away from your best chance of seeing one. Guides take you along a 3km trail, pointing out fascinating flora and fauna. At noon, staff feed wild kestrels at the trailhead. Bookings for the tour are essential.
Anse Source d'Argent: Famed for being one of the most photographed beaches on the planet, Anse Source d'Argent is a sight to behold in Seychelles. Its dazzling white sands are lapped by shallow emerald waters, backed by some of La Digue's most beautiful granite boulders and shaded by craning coconut palms. The beach is justifiably popular, so the sands can get crowded with beachgoers, particularly as the beach area shrinks at high tide.
Le Piton de la Fournaise: An active volcano, the 2,632m high Piton de la Fournaise is a must-see on the island. Appreciate the lava-shaped landscapes as well as flamboyant vegetation while hiking on the volcano's side. If you are not a big fan of hiking, horseback riding and mountain biking are great options too. And for the volcano-obsessed out there, the Cité du Volcan Museum is more than recommended. 4D cinema, panoramic film and a lava tunnel replica will entertain both adults and children.
Universities and Colleges
Some of the universities and colleges found in the islands include:
University of Antananarivo, Madagascar
Madagascar Institute of Political Studies, Antananarivo
The Open University of Mauritius, Réduit
University of Seychelles, Victoria
Centre Universitaire de Mayotte, Dembeni
University of Reunion, St Denis
Relationship
When a couple starts dating in Madagascar, the man gives a tapi-maso (bribe money) to the girl's brothers for the privilege of dating their sister and so that they "block their eyes" to the man stealing their sister. After the informal engagement, comes vodiondry, literally the "rear of the ship," or the most valuable part.
The best way to succeed in dating the women of the country of Mayotte is to be willing to provide for their needs. These women are always on the lookout for men who can take care of them. So if you can do this for them then you would have scored well with these women.
Holiday Romance
Holidays provide the best opportunity to meet people from different parts of the world.as mentioned earlier, the islands of East African host many young beautiful women, many of whom are out to have a good time. Whether you want to get into a holiday romantic relationship with a local girl or a tourist, the East African Islands have the best to offer for both. You just need to look for a girl who speaks a language that you can understand as most local girls speak French.
Tips for Successful Relationship
We all long for the perfect relationship straight from a movie where love conquers all and the two of you live together happily ever after. While movies, may exaggerate the ideals of true love, it is possible to have a relationship that makes you smile every time your girl walks into a room. For this to happen, the two of you have to go out of your way and make the relationship work.
Many relations go through a rough patch when the two partners do not get what they want. More often than not, this happens when one does not know what the other person wants. However long we stay with someone or have known them, we should never assume that they know what we need or how we feel. To avoid the situation where your partner is unsure of what you want or why you are frowning, you should tell them if you need them to do something for you.
Biologically and emotionally, men and women are wired differently. Each sex has its generic traits that define them. While women are generally bound to open up on their emotions and feelings, men do not easily open up to others or show emotion. This however does not indicate a lack of emotion. As the two of you get into a relationship, you need to understand this and know how to treat each other's feelings.
Even as men and women are separated by their gender, any two people, even if they are of gender, are different. Coming from different backgrounds and having gone through different upbringings, the two of you will have differences in thought and how you react to external influences. The two of you must try as much as possible to learn about each other and also be tolerant of the shortcoming of each other.
Love
Falling and staying in love is a wonderful thing. At one time or another, we all want to find someone who will be by our side as we journey on in life. East African Islands provide the perfect place to be in love. The islands have a rich history and the environment provides an appropriate setting for you to fall in love. The people of the East African Islands are generally sociable and welcoming to visitors and even if you want to get married in the city, you have everything you need including the religious and civil institutions that you need to formalize your marriage.
How to Make Sure She Is the One
Even as we seek for the right lady to date, we all have our preferences in terms of who the right person for us is. Some of these qualities may be generic but some of them are unique to our taste.
You should find someone with whom you can sustain a conversation. However beautiful a girl can be, her looks will count very little once the two of you settle down together in your marital home. The two of you should be able to hold all manners of conversation together both serious stuff and humor.
A good woman will not only be kind and courteous to you but others around you. They say that how someone treats a waiter in a hotel brings out their real character. If she is kind to such people, she is the one.
In life, we all have personal ambitions that we seek. As the two of you come together, she should have realistic ambitions for her growth even as the two of you seek to grow together.
Even as we are busy in life developing ourselves, another way to know if she is the one for you is if she is willing to sacrifice time and effort to spend time with you. If she is continually busy with little or no time to spare now, she will not have time when you are married.
Marriage
Polygamy was legal in the French island territory of Mayotte until 2009. This changed, however, when 95% of Mayotte citizens voted on March 29, 2009, to become the 101st department of France. Due to such, the island was forced to bar all forms of polygamous unions and other forms of practices that "contradict with French culture", including child marriages. The island was consequently required to disallow recognizing polygamy by 2011 when the vote became effective. Just like France, Mayotte law only recognizes civil marriage. Hence, you need to be legally married before holding a religious ceremony.
On average, men and women marry two to four times but sometimes much more often. Very few men are polygamous and even then have no more than two wives at a time. The great wedding must be held in the village and within the family so that the wealth being exchanged remains within the community. It must be the woman's first wedding even if it is celebrated years after a religious marriage took place. Only the husband may repudiate his spouse, although the wife may provoke him to make that decision.
The legal age for marriage is 18 years for both men and women. If either is 16 or 17 years old, then parental consent is required. The bride and groom may not be related by blood or adoption. Two witnesses are required. For non-residents of Mauritius, you may apply to the Civil Status Division for a certificate stating that they are not residents of Mauritius. To apply you must send the documents below to the office at least one month before you wish to get married.
In Seychelles, the majority age for male or female to contract marriage is eighteen years and over. A parent's consent is required for anyone to contract a civil marriage. Before the marriage can take place, the banns are published for eleven days before the date of marriage. Any couples who wish to get married in Seychelles may call at the Civil Status office at Independence House.
Wedding
In Seychelles, the majority age for male or female to contract marriage is eighteen years and over. A parent's consent is required for anyone to contract a civil marriage. Before the marriage can take place, the banns are published for eleven days before the date of marriage. Any couple wishing to get married in Seychelles may call at the Civil Status office at Independence House. The couple who wish to register their marriage should be present in the Civil Status office. If the couple wishes to register their marriage at home, they should inform the Civil Status office at least a week before the marriage takes place.
In Mauritius, a country plagued by famine and food shortages, being obese is considered a symbol of 'wealth' in a woman. Having a bigger wife also shows that a man can provide in excess for his family. As a result, Mauritian women are sent away to a 'fat camp' before their wedding ceremony to be fattened up. The women are fed huge quantities of goat's milk and oily couscous until they are at the 'desired' size. Only then, the women are ready for marriage.
In Madagascar, the wedding ceremony takes the form of verbal jousting or "kabary" between representatives of both parties. Each family will choose a spokesperson or "mpikabary" who is well versed in kabary. The spokesperson begins the ceremony by apologizing profusely from his or her inadequacies (anytime you speak in public you have to be humble) and then presents the history and genealogy of the family and then begins praising the bride.
In Mayotte, most weddings loosely follow Islam traditions. The success of this major event, which lasts a week in which dozens of people are invited every day to feast, is the very image of the families concerned. Expenses incurred are exorbitant: the marriage is costly, more families are covered celebrate the honor! Fortunately, most of the time, the mothers of two families belonging to "Shamas ", women who are mobilizing to provide this opportunity for every family to financial and logistical assistance required. Traditionally, a Grand Marriage is celebrated only once, both for men than for women. The completion of this ceremony allows people to move from the status of "son" to "father" and access to a social position which enables them to participate with others in discussions making decisions for the whole community.
Family Life
In Comoros, residency is matrilocal. The domestic unit is dominated by the mother's relatives, including children from earlier marriages and other people for whom the mother is responsible. Some family members eat in the household but sleep elsewhere. Transfers of children within the family occur frequently. If he is from the same village, the father often visits his mother's and sisters' houses. The birth of a child is considered a divine blessing. A child is always held by adults or by its brothers and sisters. Children are rarely scolded, though rowdiness is sometimes criticized.
The form of the domestic unit in Seychelles varies with class. The ideal gran'bla family is nuclear. Among plantation workers, serial monogamy is prevalent, with the woman as the stable center of a domestic unit that consists of herself, her husband (married or in a consensual union), her children regardless of their father, and fostered children. Plantation workers developed a highly regulated system of fosterage in which firstborn children were given to the maternal grandmother or an aunt. A young woman who gave away a child early would receive children later from her daughters or younger sisters.
Nuclear households in Madagascar are usually comprised of a male and female household head and the children from their union as well as any children fostered by either the man or woman. It is common to find single female-headed households but single male-headed households are extremely uncommon. Extended family households usually are comprised of an elder male and/or female household head, their unmarried children, and any number of grandchildren who are fostered to grandparents. When marrying, a woman tends to leave her natal home to live with her husband and his family. Some extended families may live in fenced compounds or clustered housing arrangements that house multiple family units.
Regions
Comoros
A small island group in the Mozambique Channel and an historic crossroad of cultures
Madagascar
Expect the unexpected in the land of the lemurs and the so-called eighth continent
Mauritius (including Rodrigues)
An island with a population mainly descended from Indian indentured labourers
Mayotte
Geographically and culturally part of the Comoros and formerly ruled by France as part of the Comoros, it voted to remain part of France when the rest of the Comoros opted for independence
Réunion
A piece of France all the way in the Indian Ocean
Seychelles
A group of 115 islands northeast of Madagascar and the smallest country in Africa by both area and population
Réunion, Mauritius and Rodrigues are collectively known as the Mascarene Islands.
The region also has some small islands administered by France, without regular transportation or hospitality venues.
Europa Island — a small atoll with an unpaved airstrip.
The Glorioso Islands — are all part of a small atoll with one airstrip and some anchorages.
Tromelin — is a small uninhabited island claimed by Mauritius.
The islands along Africa's coast, such as Socotra, Zanzibar, Mafia Island, the Bazaruto Archipelago and Ilha de Mozambique, have natural and cultural similarities to these islands. They are described as part of their respective country.
Cities
See Also