New Zealand
Guide for dating in New Zealand helps you to meet the best girls. This dating guide gives you tips how to date Kiwi women. You will learn rules where and how to flirt with local New Zealand girls. We advise how to move from casual dating to the relationship and find the real love. We also tell the best dating sites in New Zealand. In this article below you will find more information where to meet and date girls in New Zealand, Oceania.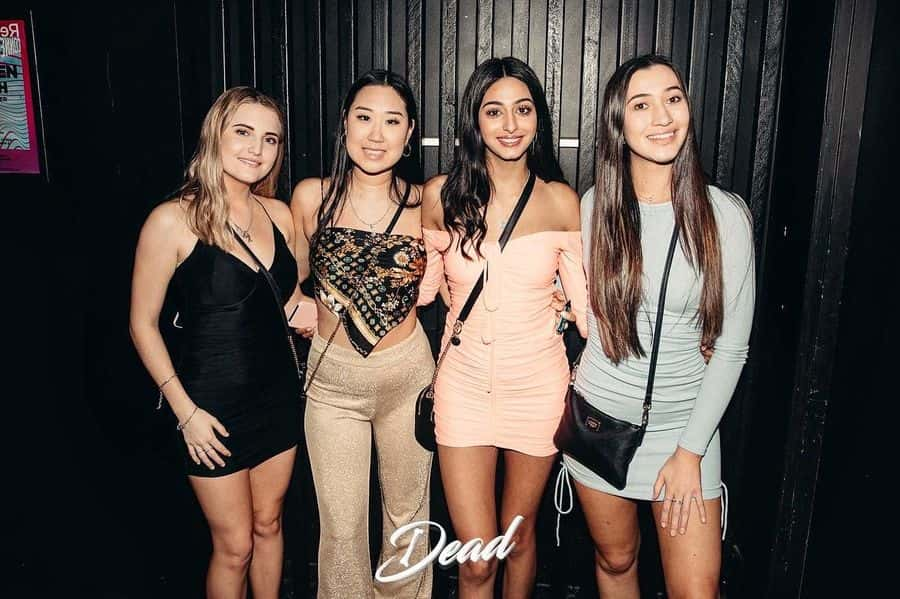 Girls in New Zealand:
Loyalty of girls: 3.75 / 5
Education level of girls: 4.5 / 5
Dating in New Zealand:
Chance of arranging dates: 4.25 / 5
Casual dating culture: 4.5 / 5
Online dating popularity: 4.25 / 5
Sex in New Zealand:
Women's sexual activity: 4.5 / 5
One-night stands: 4.5 / 5
More about New Zealand:
Nightlife in general: 4.5 / 5
Locals' English level: 5 / 5
Moving around the city: 5 / 5
Budget per day: US$50 - $200
Accommodation: US$35 - $150
Dating
New Zealand is a small island nation off the coast of Australia; most famous for its sports teams and beautiful oceans this relatively quiet little island is home to many beautiful women. The typical kiwi girl is strong, independent, physically fit, and very friendly. The laid back nature of the population as a whole shines through in their females. The freedom the ladies have in New Zealand is envied by many other countries, they choose who they date, marry, and sleep with. This relaxed and extraordinarily chilled out country has some of the most active women in the world, with a mixture of European and native moari genes they have some really beautiful girls; ranging from strong, toned, dark-haired beauties to your more standard leggy blonde-haired blue-eyed stunner. The ladies are friendly as easy to chat to, they have little to no discrimination to race, class or culture, all in line with the country's very tolerant political views.
The key to dating kiwi girls is confidence and self-surety, basically, just be yourself! They will love that. Most girls are trying to further their careers or studies and don't want to waste their time with a guy who is putting on an act to impress her, they are a simple people who enjoy the simple things in life, hiking, surfing, swimming, yachting and many other sports are often how these girls pass the time so just be natural and your chances of dating a hot new Zealander are already sky-high.
With a blend of European and Polynesian influence, the girls in New Zealand have inherited the best part of both sides. The natural beauty from the European side mixed with the friendliness and care of the pacific island people. In such a diverse place you can also find many foreign girls; whether they are migrants are second generation. The high number of immigrant families in New Zealand is due to the exceptional safety and job opportunities in the country, they also have some of the best universities in the southern hemisphere and thus attract some of the brightest young people in the world to come and start their professional lives here.
Dating Culture
Kiwi girls love a date, they love the undivided attention they get from a man so if you do manage to score a date then you need to be on top of your game. The dating scene across the country is fairly casual and can be likened to many other western cultures like the US and the UK. A girl will only be yours and only yours for as long as you are willing to put the effort in. if she feels that you are slacking then there are about a dozen other guys who will be happy to wine and dine her.
The difficult part here is not finding a date but rather to keep them interested, the liberal nature of the people means that often a girl will feel that she is in under no obligation to stay faithful to one guy having just recently met him, once she sees you are fully committed to trying to win her over she will start to reciprocate the feeling.
In the modern world the need for face to face dating is getting less and less, it is far easier these days to meet someone new online and New Zealand is no exception. Online dating sites and apps are flourishing. Sites and apps like Hilly, Hinge and MyDates are some of the most popular. And of course there are the others like tinder, Badoo e harmony that are popular all over the world and would allow you to make contact with girls in New Zealand before you even arrive there. With the time pressure on young people these days online dating is seen as the way forward, yes many people use it purely for casual sex but there are people who are looking for something a bit more serious as well,
Important things to remember when dating in New Zealand:
The girls are independent and strong willed, allow them the space to be themselves
They do love attention, spoil them a little
Always remain confident in yourself.
Online Dating
Dating in New Zealand can be a bit tricky due to not knowing if you have a solid connection, so your best bet is to sign up for a dating site before you venture to the night club or bar, so you can meet a few locals ahead of time. AdultFriendFinder.com lets you meet local members in New Zealand and get to know them on a personal basis before you meet in person. Take advantage of site features like live chat and member to member webcams so you can begin flirting before arranging a face-to-face meeting.
Women
We've touched briefly on the personalities and looks of the women in the country, they are good looking and very friendly, here we'll take a closer look at the different types of girls you can expect to find and a few tips on how to run your game on each of them and also how likely you are to have success picking them up.
Kiwi Girls (age 18 - 29)
This age group is the most fun, however, there are two parts to this group, the students (19-23) and the young professionals (24-29). First, we will look at the students. With top universities in the cities of Auckland, Dunedin, and Canterbury drawing the best and brightest New Zealand have to offer the field is full of gorgeous young girls who are just finding out how much fun it is to live away from home without any rules from mom and dad. Student life can sometimes be stressful and they are often looking for no strings attached fun. They are too busy with assignments and classes to have a full-time relationship so here there is a big chance of a hookup over the weekend, especially if you frequent any of the student bars. These young girls are looking for stories to tell their friends and classmates and can be lots of fun. With them being young they are very approachable, life hasn't been very hard for them and thus they are super optimistic and a little fearless, they will often approach you if they think you're attractive.
The young professionals. These girls can be hard to crack, they are not as naive as the students, they are all trying to further their careers and climb that ladder to success, consequently, they don't really care who they have to use to get to the top. Wealth and success is key to these girls, if they see you have what they want it makes it that much easier to get them, they can sometimes be rather blunt when approached but the key is to stay confident and try to get them alone because in a group they can be ruthless. Auckland and Wellington are the main commercial cities in New Zealand and will have the youngest professional women in the country.
New Zealand Women (age 30 - 45)
This age range requires the most skill, most of these women have already established their careers and are looking for something a little more serious. This age group includes the infamous marriage age, mostly in New Zealand people are looking to get married at the age of 30. If this is what you're looking for then this is the age group to target. Just be perfectly sure that it's what you want. New Zealand has a relatively low divorce rate with 7 divorces per 1000 people and that rate is declining each year so there is every chance that you could make it work if you find yourself a lady looking to settle down.
With the challenges that come with this age group it can also be exciting, the older women know what they want and most of the single ladies at this age especially if they have kids are just looking for fun and nothing too serious. There is a down side however as most extra marital relationships occur with ladies in their early 40s, the issues and dramas associated with these relationships are not worth it.
There are always single ladies out there looking for a good time, you just have to know where to find them and that's where dating apps and online dating can be a great help as you can filter your search to find women of a specific age.
Kiwi Ladies (age 45+)
The mature category, there is so, much fun to be had here! These women have their lives together. They own their own houses, have secure jobs, and are financially independent; often all they need is a sexual outlet and that's where you come in. Single older women have the experience that let's say the student age group lack, particularly in the bedroom. They've been doing the dance for years now and will definitely be able to show you a thing or two.
Again the best way to find yourself that ever-elusive sexy milf is to use one of the tailor-made apps or websites such as elite singles, stitch, and Tinder.
Foreign Girls (tourists, expats, students, etc.)
New Zealand is a popular destination for many families to who are looking to relocate, thus leading to a booming foreign population, if you're looking to spice up your love life with a girl from somewhere a little further away you can expect to see girls from China, India and South Africa as they are the biggest contributors to the growing diverse international population in new Zealand. If pretty, sweet and more quiet girls are your types then there are enough Asian girls for you to take your pick from, if you're looking for a little more adventure and some fun then give a nice south African girl a try they are lots of fun and super friendly.
New Zealand is a great place for tourists, with 3.8 million visitors a year if you check out some of the tourist hot spots you can try gaming some of the non-resident foreign girls, they are more likely to be interested as it becomes a fun holiday story for them to tell their friends back home. A bit of charm, plenty of confidence, and a little luck and you should be able to strike gold.
Sex
A survey conducted by a popular condom company Durex back in 2009 discovered that the women in New Zealand were the most promiscuous in the world, yes in the whole world. This bodes well for any man looking to get in on the act when visiting the land of the long white cloud. The progressive and relaxed nature of society allows women to be very open about their expectations of a man, especially when it comes to sex. Over time we have seen the world embrace a much more liberal view on sex and with the massive influence of the western world on NZ, it comes as no surprise that these ladies are no prudes.
Sex Culture
Interestingly enough New Zealand women have more sexual partners than men! The average woman will have 20 sexual partners which are well above the global average. It's the only country in the world where the female population have more sexual partners than their male counterparts. Along with this will no doubt come questions, why are the women so frisky?, is it safe to have sex with a kiwi?.
New Zealand isn't a very larger country by any stretch of the imagination, therefore people have fewer options and there is a lot more sex happening. The average new Zealander is having sex up to 112 times a year or twice a week, the most sexually active are the youngest part of the population; the students. University life is stressful and they need to release some of this stress and they will often turn to casual sex.
The internet has made it so easy to find someone willing to have sex at the drop of hat, many welcome the intervention. The number of people using apps and websites to hookup has skyrocketed. Any age group, any ethnic preference, and any shape and size there is an app or online dating site for all. Surprisingly the older demographic makes use of these online survives almost more than young people, and that's probably because nobody has the time to physically go out and meet people. It's just easier to look at a picture and decide whether you're attracted or not. Elite singles, be2, iDates, Tinder, MyDates, and Hinge are some of the most popular apps and sites in NZ.
Along with increased amounts of sex the levels of STIs are also slightly higher than in most countries. Many people in New Zealand claim to "forget" to use protection when sleeping with someone new, things like being drunk, being too wrapped up in the moment (no pun intended) or just not having any on them. With the emergence of online dating making it that much easier to hook up in the modern world, sometimes you don't even have to know the person beforehand; it is imperative to make use of protection to prevent contracting any unwanted and often embarrassing diseases. Number one rule is to stay safe out there guys!
One-Night Stands
No expectation, No disappointment. This is the rule when it comes to a one night fling. The modern lady has needs too, with the current culture having sex with someone you might have just met or someone you might never see again is not seen as taboo. Women are as likely to want it as much as men. The girls in NZ are friendly strong and independent and are often too busy for a monogamous relationship and this is where the one-night role in the hay comes in. whether it's because they've had one too many at the bar or just because they haven't got some in a while the ladies who want a no-strings evening of carnal fun will almost always approach you. Jobs and life get in the way and if they have goals to meet then being a long term relationship where you go on 3 or 4 dates before hopping on the bed with someone just doesn't suit the hustle and bustle of the city life in places like Auckland and Wellington.
As a matter of fact, up to 60% of new Zealanders admit to having had at least one casual sexual experience with a person that they met that same evening. Often the main contributor to the one-night stand is alcohol, a little bit liquor has been known to increase the game of any man exponentially, and also with the beer goggles on guys are a whole lot less fussy about who they pick up. If you're going to a bar with the intention of finding yourself a lady for a night of passionate fun please make sure you are packing… protection that is.
Best Places to Meet Single Girls
New Zealand is filled with some of the best outdoor locations in the world. Yes, there are more sheep than people but you can very easily meet yourself a hot local or foreign girl if you know where to look. All it requires is some basic knowledge and sound tactics and you'll be picking up girls all over the place.
Bars, Pubs and Nightclubs
The kiwis love getting on the sauce, this sports-mad nation can often be found down at the bar watching the game and getting properly merry. If all blacks win your chances of getting lucky multiply by about a thousand. Here are some of the best bars and pubs to visit in NZ:
Bellini, Auckland - Easily one of the classiest bars in the country, this elegant yet vibey bar is well worth spending a little extra on your night out. With a beautiful view of the Auckland harbor and a killer cocktail menu this upmarket watering hole that also serves some pretty darn good ribs is not to be missed, look out for their signature drinks like the Red-Headed German or Passion On Fire.
Fukuko, Auckland - The one-stop Japanese bar in Auckland, serving some top drawer cocktails to pair the highly-rated Japanese food. Simple, uncomplicated, and relaxed atmosphere that is welcoming to everyone who enters this place. You can find some of the finest authentic Japanese whiskeys, wines and sakes to go with your more traditional bar staples.
The Conservatory, Auckland – it can always be a bit chilly in NZ so the fact that you get a fireplace and one of the few places in Auckland to grab a drink and get a view of the ocean is an absolute bonus, all of this and we haven't even mentioned drinks. If the fire cant warm you up then one of the specialty cocktails will definitely get the job done.
Cassette Nine, Auckland - variety is the cornerstone of this establishment, evident by the size of their beer list that has offerings from all over the world as well as local favorites, however, the beer list is not on top of the to-try list at cassette nine. Their famous teapots cannot be missed, described as a delicious concoction of booze that is sure to get the night moving how can anyone say no?
Dr. Rudi's Rooftop Brewing Co. Auckland- on a warm summer day there is no other bar that can challenge Dr rudis. The cold, freshly brewed beer is some of the best in the country. Overlooking the lovely Viaduct Harbour Dr rudis in house 1000 liter brewing tank is the drawcard for many a beer enthusiast. Open 7 days a week you will always be able to enjoy an extra cold fresh beer.
Meow, Wellington - this groovy, artsy, and slightly alternative bar located on Edwards street has a very retro vibe with all of the beer wine and spirits on offer being made independently and varying slightly from the expected norm. this kind of vibe is what the city of wellington is all about, they also provide some really good music to get you moving if you're in the mood.
The Malthouse, Wellington- Beer, beer, and more beer. When you enter the Malthouse you can find up to 80 beers on tap as well as fridges loaded with beers from around the world. They also have a good wine selection. But the favorites here are the brilliant artisanal brews which line the bar from end to end.
The Library, Wellington – one of the best places in town to get a drink after work. The library has a very relaxed atmosphere serving some of the finest beers, cocktails, whiskeys, and cognac. As can be taken from the name there is also a monstrous bookshelf that stretches the length of the bar, however with a drink list that goes some 20 pages, you won't have too much spare reading time.
Hawthorn Lounge, Wellington - the focus of the hawthorn is tradition, with its dark wood and leather décor this bar is dedicated to its craft of serving some of the best cocktails in the city. The 1930s style of the bar draws no attention away from the drink in front of you as is evident by the impressive wall of spirits and liquers behind the bar.
Toast bar , Dunedin - one of the best bars in the country toast has it all, whether it's a few after work or a big night out toast is always a good place to start. Serving all kinds of cocktails, craft beers, wines, and spirits you can really get a good pre-game in at toast. The most famous of their award-winning cocktails is the local favorite espresso martini, made with the local Quick Brown Fox coffee liquer.
Boo Radley's, Christchurch - Home to the largest collection of bourbon whiskey in NZ. Once you make your way up the secret staircase you will immediately find a well-stocked bar and a pool table, the main seating area is dimly lit and the walls covered in old American newspaper cut-outs, giving it an old southern American feel. Not to be sniffed at their creative cocktail list has you covered if whiskey is not what you're after.
Nightclubs
Impala, Auckland- one of the most iconic clubs in Auckland the impala is best known for having some of the best local and international acts on the decks. When the infamous CODE nightclub closed down impala took over the mantle as the night time party leader. You can expect to be thoroughly entertained until the early hours of the morning.
The Roxy, Auckland- with everything you expect from a top club as soon as you walk in you'll feel right at home. Bar, dancefloor and a rooftop outdoor area should you wish to catch your breath that also offers a great view of the Auckland night skyline. located in the Imperial Building on Fort Lane, Hollywood like Roxy is a hive of activity when the DJs start playing.
Red Square, wellington – if a long night on the dance floor is what you're looking for then the red square is the place to be. Elegant and kitted out with comfy décor the red square is known for its constantly entertaining DJ line up, patrons are traditionally expected to leave their palm print on the famous ice bar counter.
The Establishment, Wellington- One of Wellington's most popular nightclubs, The Establishment is known for its jam-packed events calendar as well as an epic lineup of DJs. Along with being one of the few venues in the city to be open till 4 am, the Establishment offers something for everyone: there's a tequila bar, the main bar, a restaurant, and lounge – all of which come with their own separate sound systems.
Deja Vu Nightclub and VIP Lounge, Christchurch - what used to be known as the cotton club, déjà vu has no less than 9 VIP booths, 11 arcade machines, and a banging line up of some of the best local acts. Striving for an international club vibe reminiscent of Miami or Ibiza to Christchurch nightlife they specialize in spectacular theme nights.
Chic, Christchurch- a restaurant, bar, and nightclub rolled into one. Complete with a Persian style menu, exquisite cocktail list, and one of the best DJ line ups on the south island, chic really lives up to the name. definitely a place to check out if you're looking for a well rounded night out on the town.
Vinyl Underground, Queenstown – some say that this is the home of music in Queenstown. you'll find this club tucked under the streets of Queenstown. You'll often find great drink specials, and with live DJs playing. You won't ever have to worry about awkward silences on the dance floor.
Laundry, wellington – A clubbers club. Going most nights of the week you can expect to find some of the best electronic music NZ has to offer. Hosting everything from Latin nights to some of the best djs on the decks laundry truly has it all, if you're looking for a late-night dance spot, this is the place to hit up.
Danger Danger, wellington – for all your 90s sing-along dance hits this is the place to be. Retro 90s set up for the ages that will pull a slightly more mature crowd.
Tokyo tea rooms, Canterbury- Previously known as Steinbeck & Shaw, this club has been refurbished to a Japanese-theme bar and nightclub. It can get quite packed on busy nights, especially their awesome Tuesday's Glitterbomb evenst – but it's worth it. The drinks are cheap are the vibe is amazing.
The Loft, Canterbury - made for dancing and drinking. One of the best cocktail bars on the south island ,the loft is often used by groups who are getting ready for a big night to get their pre drinks in.
Alberrys, Canterbury - Alberrys is a great place if you're looking for cocktails. Relatively cheap drinks and a wide variety of them will keep you well watered. The specialty student night on Wednesdays called "know the shindig" is hosted by students from the University of Canterbury. The space appears to be small initially but with the underground dance floor in the basement, the place really does liven up come the weekends.
New Zealand nightlife is buzzing, from electronic, to 90s disco you can find a club that caters to any crowd all around the country. Try checking the various bars and club's social media pages for information regarding theme nights, student nights and so on. It will give an idea of which of the ladies will be out and whether they are your desired target group or not.
Shopping Malls
A great place for gaming is always a shopping mall, ladies love a shopping spree. Malls are also popular with coffee shops, restaurants, and cafes, making it easier to meet single ladies. With some confidence and skill you can pick up sexy shoppers at some of these malls:
Sylvia Park shopping Centre - the biggest shopping mall in NZ, whether you're looking for a high-end clothing store, cozy little cafes or quality restaurants and everything in between Sylvia Park is the place to be in NZ for shoppers.
South city shopping Centre, Christchurch - located in the heart of the CBD, the southern city has a great selection of fashion, sportswear, and food. It has free parking and is walking distance from the city bus exchange.
Queensgate shopping Centre, Wellington - well rounded with everything you could want out of the Wellington region's premier shopping Centre with top local and international clothing brands, coffee shops, restaurants and a cinema.
Northlands shopping Centre, Christchurch - Vibrant, large shopping Centre in the heart of Christchurch. A big variety of stores and a good mix of shopping and dining with the newly refurbished food court.
Bayfair shopping Centre, Mount Monganui - the flagship shopping destination in the region, the Bayfair Centre has everything locals and tourists could need. Quaint coffee shops and cafes, as well as essential grocery stores.
Meridian mall, Dunedin – An impressive triple story development with over 50 retail stores and a massive food court on the bottom level.
Chartwell shopping Centre, Hamilton - you'll find the latest in fashion, food, health, and beauty , as well as entertainment for the entire family.
LynMall shopping Centre, Auckland – one of the oldest shopping centers in NZ, located a few miles outside of the city Centre this mall is a bit quieter than the bigger city center malls but it has quality stores and a highly rated dining precinct called the Brickworks.
Outdoors
As mentioned before new Zealand has a big variety of outdoor adventures on both the north and the south island. A very ocean orientated population you can feel hard done by if you don't make it to a beach. Here are a few options for meeting single women outdoors:
Waitomo caves - this incredible maze of limestone caves lined with an abundance of glowworm colonies can be explored by guided walk, boat tour, or an exhilarating black water rafting trip through subterranean waterways.
Hot Water Beach, Coromandel, North Island- a little bit of work required yourself here, as at low tide you would have to go down on to the beach and dig a pool that would hold some naturally heated water.
Great Barrier Island - Locally referred to as "the barrier", the 4th largest of the islands of New Zealand. This rugged mountainous paradise sits on the edge of the Hauraki Gulf and is the last landmass before the vast pacific ocean. The biggest attraction of the island is the sandy beaches.
Raglan (Manu bay) – this is the best place to learn to surf in NZ, not to mention this is the location of the filming of the surfing cult classic "endless summer" the famed waves at the Manu bay beach can carry a surfer up to 2km.
Tongariro National Park, - the biggest attraction for hikers across the land, the most famous trail is the togariro alpine crossing. The six-to-eight hour route takes in lava flows, an active crater, steam vents, and emerald-colored lakes.
Hobbiton, Waikato – the famous location where the filming of one of the most watched movie series ever took place, Lord of the Rings and the Hobbit fans will definitely not want to miss out on a visit here. The shire is calling!
Poor knights Island marine reserve, Northland – one of the most exciting scuba and snorkeling spots in all of new Zealand. Under the waters lie caves, arches, cliffs and tunnels that turn this into a submarine playground.
Waiheke island, Auckland – a short ferry ride from the city of Auckland you can explore the white sandy beaches of the island before taking an exquisite wine route tour.
Chase waterfalls, Taupo- water, water and more water. The vast lake taupo fed by the mighty Waikato river presents one of the most beautiful outdoor experiences in the country. The Huka falls have almost a quarter million liters of water bursting through a natural gorge.
Universities and Colleges
New Zealand might be small but it has some of the best tertiary education institutions south of the equator, students from all across Asia and the pacific islands look to come and further their education and with a look towards furthering their careers. With just over 50 000 international students in the country you can check out some of these unis to find a foreign or local student hottie:
The University of Auckland - Established in 1883 and spread across various campuses, not only is the University of Auckland the largest university in New Zealand, but it is also one of the most prestigious. About a quarter of the students at the university are foreign.
When in Auckland there are also plenty of student bars to check out: At Bar 101, drinks start from $3, other popular student watering holes include Shadows and Vesbar.
University of Otago – the most social university in the country. UniCol as it is affectionately known is famous for its extensive social and activity calendar. The Dunedin student district with its wide variety of cafes, shops and street life is a short walk from University College. At home games of the Highlanders (otago super rugby franchise) students can be found in the "zoo" an area of the stadium designated for the students, this is always the most lively part of the ground.
University of Canterbury - the second oldest university in the country. With a little over 16 000 students, it is quite a lively place to go, the university has a number of on-campus bars, restaurants, and cafes that are open to the public as well as the students.
University of Waikato - regarded as one of the most friendly universities in the country Waikato is a very sport and fitness orientated school, with their cricket, rugby, and netball teams being some of the best in the uni sports leagues.
NZ has many great schools each with its own gaming opportunities. Most of the schools have on-campus bars and restaurants that are open to the public which makes meeting students a lot easier than in other countries, always be on the lookout for a student bar or club as they will always have the cheapest drinks and the patrons are always willing to engage in conversation and a bit of a flirt.
Relationship
We've already discovered that the women in New Zealand are some of the most promiscuous in the world and can sometimes be difficult to tie down in a monogamous relationship, however, if you can manage to find the right girl they are some of the most date-able women out there, they love being out and about and won't complain about any dates you organize for them.
Holiday Romance
In a country where women will "date "multiple guys simultaneously without committing to anyone (which they make quite clear), there are endless opportunities for a holiday fling in Nz. The liberal dating culture leads to quite a few one-off interactions with girls and makes for a rather fun no strings attached holiday romance, whether it's a physical relationship where both parties are just looking to have some fun in the bedroom or if you're just looking for someone to hang out with and pass the time it's great.
Hooking up with a local while visiting the country is a good idea as you'll get to see places that a tourist might not find on their own, they'll expose you to the actual new Zealand which is awesome.
With roughly 3.5 million tourists visiting NZ in the last year as well there is also the option of an international fling, the appeal of hooking up with someone from the other side of the world that you will most likely never see again is massive. These sorts of relationships tend to be mostly physical.
Tips for Successful Relationship
The major cities in New Zealand fit the stereotype of hustle and bustle and generally living past one another. There are quieter suburbs and more rural areas but no matter where you are, a successful relationship requires, the same set of values. Remember the following:
Trust – the core of every thriving relationship. Life is a combination of tasks, travel, and chores. You will likely both be working full-time jobs, which leaves very little room for suspicion. Make sure that you build trust with one another through conversation and time spent with one another. Without trust, no relationship would survive.
Communicate well – probably the second most important aspect of the relationship. If you have a problem it will never be solved in your head, make sure your partner is aware of any and everything you feel. With the busyness of life, taking time out to communicate is key.
Support – if your partner has to deal with stress on their own they can end up taking it out on you, be an outlet to them, and always be supportive. This will make them appreciate you a whole lot more.
Financial Stress – the oldest worry between couples, the cost of living in New Zealand varies from city to city so careful financial planning and limited unnecessary spending can help prevent any arguments about money.
Find a hobby which you can do together or at least set-aside time for one another – the kiwis are sport crazy! Rugby is a religion in the country with their 3-time world champion All Blacks being the pride of the nation. Get into some physical activity and keep the spark alive.
Allow Space – before you met you both had lives before. Allow one another to carry on with these lives. Visit friends and family as often as you can, resentment can start to build among your friends if they feel you are preventing them from hanging out.
Love
It will often take quite a while for girls in NZ to develop the necessary feelings in the relationship to get to where they feel comfortable using the L-word. If you have fallen head over heels for a girl then the best thing to do is show it her! If you put in the effort and express your feelings to her all chances are that you will find yourself in a committed relationship.
How to Make Sure She Is the One
Many guys all think they have met "the one" but how do you tell? If you get it wrong and think that this is the girl you can see yourself starting a life with and it turns out not to be, it can be very difficult to start over again and then having to deal with the additional heartbreak, here are a few pointers to tell if you have met "the one"
Planning a future - no guy is going to waste the time and effort into putting things in place to further his life with a girl if he isn't serious about her so if you find yourself thinking about good neighborhoods and a good schooling district then she could well be your future wife.
You still find her attractive - we all get with girls we find attractive in one way or the other if we didn't find them attractive we simply wouldn't get into a relationship. After time attraction tends to disappear and the eyes begin to wander, if that's the case with you then cut her loose mate.
You would rather hang with her than anyone else - if a night with the misuses trumps a night down the pub with the lads then it's a pretty good sign that she's a keeper. If you're still making excuses to head out on the town with your friends then it might be a good idea to keep looking.
You want the same things out of life - if you guys are having conversations about furthering careers, owning your own house, etc. then she could be the one for you, couples who have the same goals will help each other achieve them and in the process will grow stronger together.
You trust her - if your lady is the one you confide in then we are halfway there, as we covered earlier trust in the relationship is key, if you find yourself keeping secrets from her then that's a good sign that you should probably let her go.
She gets along with your friends and family - we all have that one mate or cousin that when we get together things can get messy, if she joins in on the fun and gets along with the gang without trying to change who you are and who you hang with then you've struck gold.
To recap, knowing that a girl is the "one" is no exact science you will just know it in your gut. Some girls will only be in your life for a brief period and that's okay, but when you have the one you're going to spend your life with the only one who can really know is you.
Marriage
Much like most of the westernized world today marriage and the attitude people have towards them are evolving. Many couples will live together for years before they even think about tying the knot. While this might be a cultural issue for some, and a religious one for others cohabitation is on the rise. All this said there are still many couples who prefer to go the traditional route and make it official.
Getting married just makes everything seem more permanent. With just over 20 000 marriages registered in 2019, there is still a reasonable amount of people looking to get married, however, the divorce rate almost matches the rate of marriage. (Marriage rate of 9.8 with a divorce rate of 8.6).
Wedding
New Zealand is one of the more unique countries when it comes to weddings, with the classic European wedding and the traditional Moari wedding. Most of the time a wedding will combine certain aspects of both cultures into one magical event.
European weddings: European weddings in New Zealand are about as traditional as you can get, from the white dress of the bride to the white icing on the cake. Things have been kept fairly simple throughout the decades. A church wedding with the families on the opposite sides of the church, a host of bridesmaids and groomsmen, the father of the bride giving his daughter away and the traditional first dance.
Moari weddings: Traditional Maori weddings are a spectacle. From the welcoming of the guests to the famous Haka. In recent times the traditional Maori wedding has evolved and adopted a large part of the western wedding culture; however, some of the core traditions still exist like having a tribal elder conducting the ceremony instead of a priest. There are also only certain venues that can hold proper Maori weddings.
Family Life
New Zealand is just about the most family-friendly country in the world if you marry a girl you aren't just getting married to her you are getting married to her entire family, immediate and extended. Families are very close-knit in New Zealand and are always very welcoming to new additions.
It is a great place to raise children; the lifestyle here means your kids will be active for the most part of their lives. The education system is outstanding and with higher education also some of the best in the world many couples cannot wait to start their own family.
Many of the expat kiwis move back to New Zealand to start a family as the country is also one of the safest places to live in the world and they would prefer to watch their children grow up in the wide-open spaces of New Zealand.
In conclusion, New Zealand can be a very exciting country to meet beautiful single women, the fantastic outdoor spaces cater for the more active person and if that's you then you've hit the jackpot. The women are beautiful, friendly and just super relaxed. The most important thing to remember is that if you are not a fan of rugby your chances of picking up girls drop drastically, so with that information brush up on your breakdown laws and have at it!
Regions
North Island
Mild, with scenery ranging from sandy beaches, through rolling farmland and forests to active volcanic peaks with bubbling mud pools.
South Island
Spectacular mountains and fjords, large beech forests, beautiful beaches, large glaciers, motorcycle mecca.
Stewart Island
Covered in native forest and abounding in birdlife, most of the island forms a national park.
Chatham Islands
Remote islands far in the east, traditional home of the Moriori people.
Subantarctic Islands
Very remote, uninhabited and rarely visited, cruises now go to view the subantarctic flora and fauna.
Cities
See Also