Scotland
Guide for dating in Scotland helps you to meet the best girls. This dating guide gives you tips how to date Scottish women. You will learn rules where and how to flirt with local Scottish girls. We advise how to move from casual dating to the relationship and find the real love. We also tell the best dating sites in Scotland. In this article below you will find more information where to meet and date girls in Scotland, United Kingdom.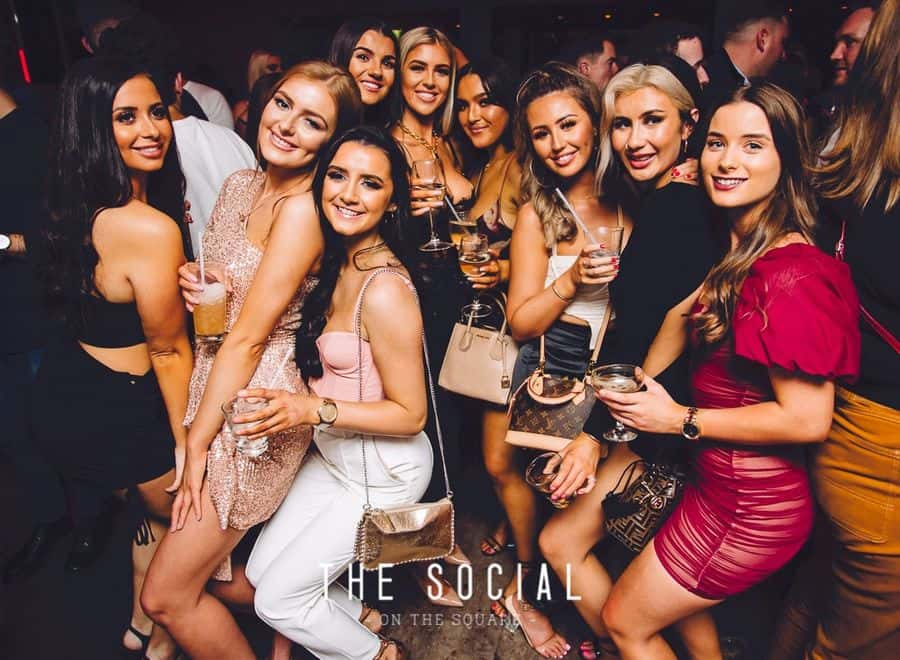 Girls in Scotland:
Education level of girls: 4 / 5
Dating in Scotland:
Chance of arranging dates: 4 / 5
Casual dating culture: 4 / 5
Online dating popularity: 4 / 5
Sex in Scotland:
Women's sexual activity: 4.5 / 5
More about Scotland:
Nightlife in general: 3 / 5
Locals' English level: 4.5 / 5
Budget per day: US$50 - $500
Accommodation: US$30 - $300
Dating
Scottish girls are beautiful, their trademark red hair and freckled faces have been luring in men for centuries. They are super friendly and very approachable, full of banter and just have great all round personalities. If you can get past the accent, Scottish hens can be an absolute treat. With a natural wild side to them (most British women share this trait) there is lots of fun to be had with local girls. From going to the pub or just a social gathering at a mates house the Scotswomen sure love a party.
They might not match up to some of the foreign girls in and around the country but they are much nicer and will definitely show you a good time. Fair warning though they just might drink you under the table! If you like whiskey you're halfway there.
Dating Culture
It may not be 'dating' as you know it at first
Scots largely do not follow the standard pattern of meeting someone, getting their number and going out on a few planned dates together. In Scotland, dating usually begins with a drunken meet-cute at a club, or out on the town among a crowd of mutual friends. You probably won't go on a 'proper' date or have that old "what are we to each other" chat until much later.
When you're dating in a country as beautiful as Scotland, why would you want to cuddle on the couch when you can be out climbing mountains, or hiking through the gorgeous Trossachs? Better invest in a decent set of hiking boots.
If you're dating in one of the major Scottish city centres, like Glasgow, Edinburgh or Dundee, you'll be experiencing some of the best live music in Europe. But beware: festivals like the Festival Fringe or T in the Park are incredibly intense experiences, so make sure you and your date are on the same wavelength before you indulge in the festivities.
Tinder will be critical to your dating life. Everyone's doing it, so prepare yourself to do a lot of swiping whilst dating in Scotland. Unfortunately, with a small and dense population, you're almost guaranteed to find people you know on the dating app, so be discreet.
Sugar Dating
Sugar dating is one of the best ways to find a date in 2023. Men who are willing to buy gifts for sugar babies, will get physical or emotional pleasure for a return. Take a look of the wide selection of girls from SecretBenefits.
Online Dating
Dating in Scotland can be a bit tricky due to not knowing if you have a solid connection, so your best bet is to sign up for a dating site before you venture to the night club or bar, so you can meet a few locals ahead of time. AdultFriendFinder.com lets you meet local members in Scotland and get to know them on a personal basis before you meet in person. Take advantage of site features like live chat and member to member webcams so you can begin flirting before arranging a face-to-face meeting.
Webcam Dating
Feeling lonely in Scotland? Arrange a virtual date with your favorite webcam girl right now! We have thousands of hot girls online waiting for you. Visit DatingLocalGirlsLive.com!
Women
The women in Edinburgh differ mainly by their age bracket, however they are said to be so of the most promiscuous women in Europe, often up to sleep with you on the very first date. Edinburgh is also a city where the ratio of women to me is favourable with 111 women to every 100 men. With that it stands to be that there is a lucky lady for every gent. Here we take a further look at the different age groups and leave you with some valuable tips on how to make you're dating experience a pleasurable one.
Scottish Girls (age 18 - 29)
The youngest of the dating pool. There are two parts to this puzzle however, namely the students and the young professionals. In all the major European cities it is a well-known fact that the young people of the UK love to party.
Students (19-23) are the most fun girls to hook up with; they are friendly, relaxed and just generally more approachable than any of the older Scottish ladies. They will strike up a conversation with just about anyone and if you buy them a drink you will instantly become besties. They are carefree and most of them are happy to just have a very casual relationship as with the stresses of university or college they don't have the time for a proper relationship.
The student bracket is also the most diverse group of ladies in the country with students from all over Europe and the rest of the world choosing to study in Scotland. With going to university many girls have a new found sense of freedom and will be looking to have all the fun they couldn't have living with their parents.
The young professionals are very interesting. At this age the ladies have a very different attitude towards dating; they can often be influenced or impressed by success and wealth as it what they themselves are striving for. They can be very selective with who they will date and can be quite blunt about it. However all humans need some sort of attention and there are many single ladies in this group looking to have fun.
Scottish Women (age 30 - 45)
These are the 'deeper waters of the dating pool, in their early 30s most women are looking to settle down, start a family and get married. This makes casual dating for them a no go. They're looking for a commitment and the so called love of their lives. However it is not all doom and gloom with these ladies as there are some single ladies especially in and around the 3 major cities of Scotland; Edinburgh, Glasgow and Dundee. These women are fun because they are disillusioned; they are straight forward and will let you know exactly what they expect from you.
Many of the women in this category have full time, 9 to 5, Monday to Friday jobs and this can often result in them craving a night on the town at the end of the week and that guys is where the best chance comes to snag yourself a Scottish lass looking for nothing more than a good time to release some pent up work stress.
Scottish Ladies (age 45+)
With the Scottish population getting on in years this age group makes up a healthy part of their total population. What makes this group of women attractive is that they are financially independent. Your target will often be a divorced lady with her own place that has a comfortable job.
They are often looking for a bit of no strings attached fun, if you manage to find yourself with a woman like this then you need to enjoy every minute of it. The experience these ladies have and the tricks they can teach you in the bedroom is mind blowing. Bagging a Milf is always a great story to tell the lads as well.
Foreign Girls (tourists, expats, students, etc.)
Scotland is a great place to meet girls from around the globe. The beautiful country draws millions of tourists each year, and most of the touring ladies are hotter than your average Scott. And being on holiday they will always be relaxed and open to new experiences.
The major universities in Scotland also attract major attention from students all over the world. Scotland also has a large number of foreign nationals living in its major cities of Edinburgh, Glasgow and Dundee. Countries like China, the USA and India are where most of the people who migrate to Scotland will come from.
A sure-fire way to meet foreign girls is to check out some of the tourist hotspots. See the list below to plan a few trips.
Edinburgh Castle- The most famous landmark in Scotland and one of the Uks most visited tourist sites
Loch Ness - Thousands of curious tourists hit up loch ness each year in order to search for the famed mythical monster.
Loch Lomond SEA LIFE Aquarium – This popular site has a huge variety of indigenous marine life and also boasts the largest shark tank in the country
Isle of Skye and the Inner Hebrides - The largest of Scotland's inner isles, Skye is especially popular with bird watchers and nature lovers.
Kelvingrove Art Gallery and Museum - The primary destination for admirers of the Glasgow Style, a distinctive part of the Arts & Crafts movement and Art Nouveau styles of the early 20th century.
Sex
The Scottish people have experienced a massive change in attitude towards sex. A previously quite reserved and private nation the Scotts are now very open about intimacy. Women especially have become more comfortable with the idea of casual sex and more willing to have sex even with men they have very recently met.
The emergence of Online dating' has helped this highland nation uncover new ways of hooking up. Apps like tinder and Badoo are super popular especially among those just looking for casual sex.
The only downside is that as the Scottish girls are just coming out of their shells, they aren't all particularly good in bed. If you're looking for someone a little more experienced or adventurous then it would be a good idea to look for a non-Scottish hook-up.
Sex Culture
The entire UK has a very liberal view on casual sex and it is not seen as taboo. Many young people are after nothing more than a hook-up (often a drunken one) at the weekend. The lifestyle that is demanded of people in the country today doesn't allow for a whole lot of time to get to know someone before those carnal urges kick in and here we'll have a look at how a single gent can use that to his advantage.
Most of the casual hook ups in Scotland these days are taking place as a result of online dating. The younger generation of Scotts are a lot more easy going than previous ones. Guys and girls will either connect using various apps and dating websites or the most common face to face meeting method of bumping into each other while on a night out with friends.
The Scotts have also recently discovered adventure when it comes to sex, in a recent survey nearly 40% of Scotts have admitted to having sex outdoors; with the most popular destination being the beach. So whilst the Scotts might not be the most experienced lovers they sure are up for some good fun.
One-Night Stands
Up to 15% of Scotts have said that they would jump into bed on the very first date. While this is not a staggering figure it does offer encouragement. You wouldn't expect to hit a pub on the Royal mile and hook up with a 30 something year old woman and never hear from her again, but 'if you are in Edinburgh or Glasgow in one of the student bars your chances of picking up a girl who is up for nothing more than a one night rolll in the hay increase dramatically.
The youngsters aren't the only ones who like to get frisky just for the sake of it; many of the mature ladies also look for someone they can just blow off some steam with. Ladies who do not have time for dating will often have a few drinks in a club and take a younger conquest home, rock his world and let him be thereafter.
If casual hooking up is what you're looking for then be sure to hit up the student districts in the main cities and also use apps like tinder and Badoo, they will serve you well.
Best Places to Meet Single Girls
Scotland has many great places to meet new people, especially single ladies. When gaming it's important to remember your strengths; if you're an outdoorsy person then hit the hiking trails and beaches to meet girls of your type, if you're more into partying then a bar or a club is the way to go etc. If you are comfortable in your surroundings you will have the required confidence to get any girl.
In this section we take a look at the various places to find single ladies for every kind of lad.
Bars, Pubs and Nightclubs
Drinking is almost a national sport in Scotland. Whiskey is the favoured drink and some of the world's best comes from the region, here a few of the best bars and pub to check out:
Bar One – The original cocktail bar in Inverness, Bar one serves the most delicious cocktails and always has some up beat tunes going in the background. Along with serving great cocktails, patrons can also take lessons on making cocktails with the well trained bar staff.
Johnny Foxes – one of the most traditional pubs in the land. With live music on most nights and the occasional karaoke night; if you're looking for an authentic Scottish night out Johnny Foxes is the place to be.
Bow Bar – you're not going to get more Scotland than Bow bar. 230 malt whiskies, eight cask ales and a range of bottled beers on offer. This kind of variety makes for a drinkers paradise, a great place to grab a dink after work.
Brewdog – a quintessential rock and beer pub. With live music on every night and their very own in house brews the Brewdog is pumping out a variety of top class beers. On any given night you can find some of the finest IPAs, Dead Pony Club, Five AM Red Ale, a dark porter and the blunt This. Is. Lager.
Gin 71 – Bucking the trend of most of the bars in Scotland by serving exclusively gin, Gin 71 is a temple for gin lovers. Whether you like your gin sloe, citrus, aged, spiced or weird and wonderful they have every kind imaginable.
The Social - The Social is a magnet for cocktail lovers, the interiors decked out with private booths, fairy lights and their killer drinks menu make the social a really great place to just unwind. Be sure to climb into one of their famous tea pots.
Artbar - there's always something happening at Artbar. This cosy Dundee hotspot has first-class drinks, a sea of friendly faces and an outdoor area perfectly suited to sunny conversations. There is always quality music to make for really good night out as well.
Duke's Corner – considered bar royalty in Dundee based on the selection of drinks alone, dukes is always buzzing. Their motto of "Beers. Eats. Tunes" makes for a great atmosphere. Their wide drinks menu covers beer, wine, sprits and cocktails.
This is just the tip of the iceberg when it comes to pubs and bars in Scotland, make sure to keep an eye out for a watering hole; there is one on just about every street! Be warned, the ladies can drink just about as much as the guys.
Nightclubs
The club is also a great place to meet girls, many of the girls will head out for a night on the town with their friends so if you can make friends with as many girls as possible you can also find yourself on the guest list, alternatively give some of these a try:
DUSA The Union - The Dundee University Students Association or DUSA host some banging club nights. A student party playground, The Union is voted Scotland's best student union, making it one of the best nights out in the country. From themed nights to wild raves, and confetti-covered DJ sets, it's always party time at The Union.
Kage Nightclub - Home of alternative nights out in Dundee. great drinks prices, rocking tunes and cheerful faces — the kind of place you want to let loose.
Jam Jar – Great tunes and some of the best concoctions on the drinks menu separate jam jar from the pack. the DJs make every day a party and the modernized takes on classics are always welcomed.
HIVE - Hive is hugely popular among the younger university students. DJs play popular chart music, the bar accepts cash only, and the decor resembles a sparse, high-ceilinged basement.
LULU – if you're looking for a night out that requires getting dressed up and a fancy feel to it the LULU is the perfect place for it. You can even avoid the que and get onto the guest list by messaging their Facebook page.
The Sanctuary – known for its good times vibe with its futuristic LED lighting adding that Berlin-like feel and the massive outdoor terrace complete with toasty log fire, the entire set up is the envy of most clubs in Glasgow. Check out their epic day events.
The Garage – The biggest club in Scotland. With a vibe as big as the club itself the garage caters to the party animal, playing everything from indie and pop, to house, electro and anything else in between.
La Cheetah Club – Drawing its name from the esteemed salsa club in NY, this little basement nightclub found under Max's bar is has a very intimate atmosphere with DJs playing some of the best electronic tunes out there.
The clubbing scene in Scotland is buzzing, much like the rest of the UK the young people living in the cities love nothing more than a drink and dance come the weekend.
Shopping Malls
Shopping malls are a great place to meet single girls; they are filled with all the things ladies love; clothing, food, and just a general opportunity to spend money. Check out some of these shopping malls to find single ladies
Ocean Terminal – The shopping centre with the ocean view, with more than 5o stores and a variety of riverside restaurants, plus a 12-screen cinema, ocean terminal is super popular. Outside the shopping centre, you can take an audio tour through five decks of the Royal Yacht Britannia
Omni centre – A centre without any retail stores, however the Omni centre provides entertainment like no other; loads of restaurants, bars and cafes. There is also a fully fitted fitness centre and a cinema.
Multrees walk – A high end open air shopping centre in the middle of Edinburgh. Multrees is home to some of the biggest designer brands in the country. Along with stores like Harvey Nichols and Luis Vuitton there is also a great Italian restaurant and café.
PRINCES MALL – Popular for its location, right by Waverly station it's often the first mall people will encounter when traveling in Edinburgh. You'll find a good range of clothing stores and eateries within. Most of the outlets are recognizable chain brands.
Buchanan Galleries – Located in the heart of Glasgow; Buchanan galleries make shopping easy. It has many of the top outlet stores in the country including Boots, Ernest Jones, Goldsmiths, H&M and Hollister.
Glasgow Fort - One of Scotland's top shopping destinations, offering a vast variety of the UK's top retail brands. As well as the vast selection of shops, there are plenty of places to eat and drink.
St Enoch Centre - Bang in the heart of Glasgow CBD on the Style Mile, St Enoch Centre is a shimmering modern mall housing the most popular names in High Street shopping. St. Enoch Centre is home to a mass of cafes and restaurants to help you relax and unwind during your visit.
Scotland has a variety of top class shopping malls with everything you could possibly need when looking to meet single ladies; restaurants, cafes, cinemas etc. it's just a case of picking the right mall on the right day and having a sound strategy.
Outdoors
As one of the most beautiful countries in Europe with an abundance of landmarks and marvels of nature Scotland will provide you with ample opportunity to meet single ladies out in the open. Ladies who spend their time outdoors will after be a bit more attractive as well. We'll look at some of the most popular outdoor attractions in Scotland
Loch ness – Probably the most famous outdoor location in the country, thousands of people descend on Loch Ness every year in search of the famed mythical monster known affectionately as "Nessie" you can even take guided boat trips across the lake to search for the monster yourself!
THE TROSSACHS national park – A perfect place for hikers. Whether it's a simple day hike or if you're looking to spend up to 3 days out hiking and camping the national park has it all.
Fingal's Cave, Isle of Staffa - A 72ft tall, 270ft deep sea cave. Enjoy Fingal's Cave's stunning hexagonal rock columns, formed millions of years ago by volcanic eruptions. In the summer you can enjoy a picnic at the top of the island.
Loch Lomond – You can kayak on the largest body of fresh water in Brittan, with incredible views of Ben Lomond dominating the skyline. Pull up at any one of the many islands along the lake and enjoy a picnic.
Elie Chain Walk – One for the proper adventure junkie. The Elie Chain walk is an adrenaline packed scramble, crawl and climb along chains built into the local cliffs. Nerves of steel are a must!
River Tummel – The premier white water rafting spot in Scotland. River Tummel White Water Rafting experience is an adrenaline filled adventure through deep pools, down technical rapids like the 'Zig Zag' and 'Shark's Tooth' and ends in a two-tier, 18ft drop into the beautiful Loch Faskally.
Universities and Colleges
Students are some of the easier targets when gaming so always keep your eyes peeled for a student bar or club, the drinks will be cheap and the patrons will be merry. With the stresses of student life weighing heavily on them, these girls are often looking for a bit of fun.
Edinburgh Napier college- One of the major international attractions when it comes to studies in Scotland, located near the centre of the CBD it is central to everything you'll need as a student.
University of Glasgow – with one of the widest ranges of courses in the UK the university of Glasgow attracts a large number of foreign students with over 28 000 registered from countries around the globe. The main contributors to this contingent being the USA and china.
University of Dundee – A hugely diverse university with a wide range of courses. Located in a vibrant and lively part of Dundee there is plenty to do around the university. There are bars and pubs all round (as there are in most cities of Scotland) so it will make for a good time.
University of Aberdeen – one of the ancient universities in Scotland (there are 4) Aberdeen has a long and rich history. Students at the university enjoy some of the best sports programmes in the country as far as universities go. The fittest of the students will be found here.
Relationship
The world of relationships in evolving, and the revolution has not left Scotland behind. Internet dating apps and websites are where most relationships are starting these days. You can get to know someone really well before you ever meet them face to face and with the time pressure on young people these days most people jump at the opportunity to meet someone new on the phone.
The Scotts are a loyal people; they won't be looking for anything outside of the relationship. They are quite family orientated so you will definitely get to know the whole family pretty early on. They are also very social, you will seldom spend the weekend at home when in a relationship with a Scottish girl, you are more likely to be watching the game down at the pub.
Holiday Romance
Scotland is a very romantic place; the lakes, the mountains and the sea make for many a place to take your special someone for a date that they will never forget. The many attractions in Scotland make it a very popular tourist destination for other countries in Europe.
When people go on holiday it is very easy to get into a whirlwind holiday romance, the main attracting factor is that you will have limited time together, you could be from different countries and might never see each other again after.
If you happen to fall for a local while on holiday then you'll experience Scotland like no other tourist. Having a local fling will mean that you get to see exactly how the proper Scottish people live, you'll eat local food, see local sights and also find all the best hangout spots where the best of this friendly nation hangout regularly.
Be aware however that these relationships will not be long term so you'll most likely find that it will be a younger girl that will be interested.
Tips for Successful Relationship
• Trust –Without trust, no relationship would survive. With modern day life dictating that you spend most of your time apart from each other it is imperative that you can build trust in the relationship. Not having trust in your partner will mean that suspicion creeps into the relationship which can ruin everything. • Communicate well – if you don't tell your partner what you expect from them how will they ever know? Communication is so very vital in any functioning relationship. With the stress from work and any external factors couples can often live past each other and they can do things without letting the other know, therefore it's important to make time to speak to each other. • Support – the world is opening up for women now, ladies are being considered for jobs that 10 to 20 years ago nobody would have thought that they could do, the current crop of young women need as much support from their significant other as they can get. If they feel they're not getting it from you then they might look for it elsewhere. • Financial Stress – This can be a worry, Luckily Scotland is not an awfully expensive place to live in comparison with other countries in the UK. Finances can be a great point of conflict between couples; it adds unnecessary tension to the relationship. Have a budget that works for you both and that you can stick to without too much effort. • Find a hobby which you can do together or at least set aside time for one another – Scotland is filled with opportunity to be active, weather that means indoors or out. Arts and culture or sport and leisure is a big part of who the Scotts are, find something that interests you both and this way you get to spend some quality time together. • Allow Space – People outside the relationship are important. Consider the fact that you both have friends and families that were there before the relationship and they will want to see you from time to time. It is important to let each other have some time apart and see the other people in their lives, seeing only each other too often can put unnecessary pressure on the relationship.
Love
You could very easily find yourself falling in love in the beautiful country of Scotland. You might have to go out with a girl for a while before you develop these feelings but when you are at the stage where you can say that you are in love you'll be in a good place. Like we've said it's not the normal dating scene but when it escalates to a relationship the Scottish people love fiercely. They will do a lot to protect the relationship and build it with you so look at and make sure you are in it for the long run when you use the "L" word with a Scottish hen.
How to Make Sure She Is the One
It's not always easy to tell when you've met "the one" but here are a few tips to help you figure it out
Planning a future - no guy is going to waste the time and effort into planning a life with a girl if he isn't serious about her.
You still find her attractive - if after years of being together you aren't looking at any of the other options on the menu then you have most likely found your soulmate.
You would rather hang with her than anyone else - if you can have as much fun with your girl as with your boys then she's a keeper.
You want the same things out of life - if you guys are setting the same goals like which job you're after or which house you want to buy then you know.
You trust her - if your girl is your confidante then you're golden, as we covered earlier trust in the relationship is key, if you find yourself keeping secrets from her then that's a good sign that you should probably let her go.
She gets along with your friends and family - if she joins in on the fun and gets along with the gang without trying to change who you are and who you hang with then mate she's the one.
Marriage
The Scotts are a family oriented people; if you marry a girl there you are marrying the whole clan. The modern world and cost of living will mean both of you would need to work. The country has so much to offer not only to the newlywed couple but to any that have been married for an extended period of time in terms of bars, restaurants, cafes, art galleries and theatres for those looking to keep that spark alive.
Wedding
As with most other countries in the UK the wedding scene is a fairly traditional one. Flowing white gown and the groom in a kilt is what you can expect to see on any given weekend. As we move further into the highlands more western traditions give way to the more traditional ones. however you can sure that there will be a church and definitely whiskey… these are two non-negotiables.
Family Life
You'll meet the family early on. If they're living nearby, you'll likely be meeting their parents within a few weeks of dating. Whilst this might make people from other cultures balk, as introducing someone to the family is usually a pretty serious step, in Scotland it's relatively normal to hang out with their folks. Scottish people are incredibly welcoming and hospitable, and they'll be keen to get to know you. So be ready to be fed to an inch of your life and receive a deluge of invitations to spend the holidays with the rest of the family.
Scotland is a great place to meet and date girls. Get out there and have yourself a good old time!
Regions
Cities
Edinburgh (Gaelic: Dùn Èideann) - the capital of Scotland, home to the World's largest Arts Festival every August and the First European City of Literature. It is often known as the "Festival City".
Glasgow (Gaelic: Glaschu) - Scotland's largest city and most vibrant city, with the best shopping in the UK outside London and some of its most exciting nightlife.
Aberdeen (Gaelic: Obar Dheathain) - Scotland's third largest city.
Dundee (Gaelic: Dùn Dè) - vibrant city with high population of students and one of the most distinct (perhaps incomprehensible) accents you'll hear.
Inverness (Gaelic: Inbhir Nis) - the fast-growing capital of the Highlands, located on the River Ness and close to Loch Ness, where many tourists try (and fail) to find the monster. It is Britain's most northerly city.
Stirling (Gaelic: Sruighlea) - Vibrant modern outlook.
Perth (Gaelic: Peairt)
See Also