Tbilisi
Guide for dating in Tbilisi helps you to meet the best girls. This dating guide gives you tips how to date Georgian women. You will learn rules where and how to flirt with local Georgian girls. We advise how to move from casual dating to the relationship and find the real love. We also tell the best dating sites in Tbilisi. In this article below you will find more information where to meet and date girls in Tbilisi, Georgia.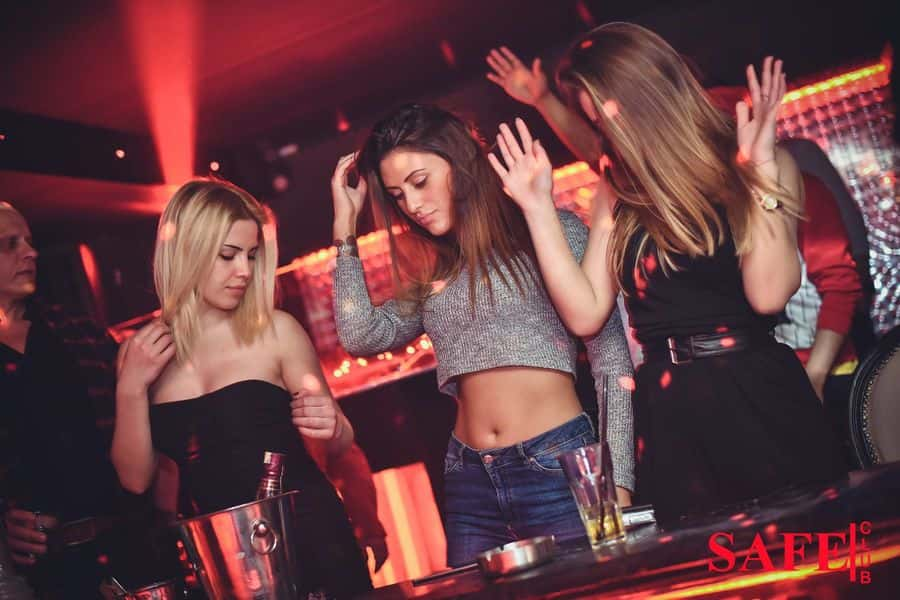 Girls in Tbilisi:
Education level of girls: 3 / 5
Dating in Tbilisi:
Chance of arranging dates: 3 / 5
Casual dating culture: 3 / 5
Online dating popularity: 2.5 / 5
Sex in Tbilisi:
Women's sexual activity: 2.5 / 5
One-night stands: 2.5 / 5
More about Tbilisi:
Nightlife in general: 3 / 5
Locals' English level: 2.5 / 5
Moving around the city: 3 / 5
Budget per day: US$250 - $500
Accommodation: US$50 - $200
Dating
Tbilisi is the capital and the largest city of Georgia, lying on the banks of the Kura River with a population of approximately 1.5 million people. Tbilisi was founded in the 5th century AD by Vakhtang I of Iberia, and since then has served as the capital of various Georgian kingdoms and republics. Tbilisi was the seat of the Imperial Viceroy, governing both Southern and Northern Caucasus. As a multicultural city, Tbilisi is home to more than 100 ethnic groups. Around 89% of the population consists of ethnic Georgians, with significant populations of other ethnic groups such as Armenians, Russians, and Azerbaijanis.
Dating Georgian girls can be a fabulous and life-changing experience or awkward and disappointing all depends on your background and your expectations. Most Georgian women behave very feminine in public as she allows a man to lead. They might be submissive and give you control for many aspects of a relationship. Georgian girls are very romantic. They like deep conversations and usually express their emotions directly. If a Georgian woman doesn't like something she will say it right away, they are less polite than other Europeans.
Dating Culture
If you are dating a Georgian man or woman, being exclusive goes without saying. However, this is more so assumed by a man when he is dating a woman, as the society is still quite patriarchal, and men are more likely to automatically assume that if they are dating a woman, she's not dating anyone else—even if that seems ridiculous.
Men and women live with their parents until they get married, and sometimes even after, too. It's a cultural and economical thing. Renting an apartment in Tbilisi can get quite expensive, and salaries are not high. Living with your parents has some perks, but it can get tricky when you're dating someone. Therefore, if you are thinking of taking your relationship to the next level, be prepared to look for alternatives rather than going back to your date's place.
Online Dating
Dating in Tbilisi can be a bit tricky due to not knowing if you have a solid connection, so your best bet is to sign up for a dating site before you venture to the night club or bar, so you can meet a few locals ahead of time. AdultFriendFinder.com lets you meet local members in Tbilisi and get to know them on a personal basis before you meet in person. Take advantage of site features like live chat and member to member webcams so you can begin flirting before arranging a face-to-face meeting.
Women
Women in Georgia live in a society which has been changing over the centuries, where, after decades of Soviet regime, from the 1990s onwards, the culture has seen rapid social changes and new emerging values, but has also been affected by economic instability.
Because Georgian culture is a patriarchal one, women are accorded a chivalric form of respect. Women can have the role of both as "breadwinner and housewife". Most of the chores at home are done by women. There is no "explicit division of labor" according to gender, except in so-called "areas of physical labor" (an example is in the field of mining). The statue of Mother of Georgia (Kartlis Deda, or "Mother of Kartli") that stands at a monument in the hills above Tbilisi perhaps best symbolizes such national character: in her left hand she holds a bowl of wine with which she greets her friends and in her right is a sword drawn against her enemies.
In more recent history Georgian women have been able to acquire various positions in the military including being among the few professional fighter and helicopter pilots of the country's small airforce and also a small number in the army's special operations forces. Many women also serve in the field of law enforcement and the government. However, no women are allowed to become priests of the Orthodox Church or Muslim mullahs. The so-called "traditional stereotypes of gender-defined social roles" are changing because of the education being received by a new generation of women.
The national culture strongly values respect for women. The legislation provides for a woman's right to take the children after a divorce. Women receive pregnancy leaves and earlier retirements and are not subject to military conscription. Although men dominate both public and family life, most housework is done by women. With many young educated women getting better-paid jobs than their fathers or husbands, traditional stereotypes of gender-defined social roles are changing.
Georgian Girls (age 18 - 29)
In Tbilisi, most women are now focused on education, instead of marriage and babies. People are more open to their daughters traveling for school or work. As expatriate communities are expanding, there is more acceptance of inter racial relationships, too.
It used to be that no Georgian guy would allow his sister or daughter to date someone outside their faith and culture. Now, Georgian girls are given a lot more independence. It's still not true equality—the double standards, the expectation of purity, the early marriages, and the acceptance towards abuse persist. Little by little, though, Georgian girls are gaining their independence.
Most Georgian girls still live with their parents. If you're just looking for a hookup, log on to Tinder, you will find many girls willing to hook up.
Georgian Women (age 30 - 45)
These women are amazing partners because of their easy-going nature. A Georgian woman will take good care of your home, children, and still have time for her job. As her partner, you will never have to worry about the domestic duties in the house because she will never be too busy to take care of her home. She will always give you her honest opinions when you need one even if it might hurt. She puts her family first always and will never take you for granted.
Georgian women are mostly tall and slim with enchanting green or blue eyes. They possess perfect body shapes and barely use cosmetic products as they prefer their natural looks. They love adorning themselves with jewelry and prefer to stay far away from trouble.
Georgian Ladies (age 45+)
Georgian women are one of the most committed and loyal brides one can ever wish for. These women do not indulge in one night stands or friends with benefits. A Georgian bride strongly believes in true love so if you must have a relationship with her, you have to be an open book. You must show her how willing and serious you are before she gives you a chance. Anything besides that, you do not stand a chance. Some men may see these women as proud but in reality, they are just very protective of their feelings, and that's not a bad thing.
Georgian women in a relationship will never contradict their husbands when there are any other folks in your house near the two of them, your other half is going to inform you what you did wrong after the guests leave behind and that is quite sensible on her component.
It is a well-known fact that almost all women in Georgia do not work. In most cases, it is not their decision. Men want women to be at home and do everything for their home to look clean and their family to have what to eat. It looks more like they are housewives but without salary. Lots of young girls from Georgia change this stereotype. They want to be independent and want to have the perfect job. They are good at keeping their home clean but also they want to have that peace of independence which their mothers and grannies did not have.
Foreign Girls (tourists, expats, students, etc.)
Tbilisi is one of the most cosmopolitan cities in Europe. While about 89% of the population consists of indigenous Georgians, it contains significant populations of other ethnic groups such as Armenians, Russians, and Azerbaijanis. Along with the above-mentioned groups, Tbilisi is home to other ethnic groups including Ossetians, Abkhazians, Ukrainians, Greeks, Germans, Jews, Estonians, Kurds, Assyrians & Yazidis, and others.
Even though cases of petty thefts, robbery, and mugging are reported everywhere in Europe, the crime rate of this country is one of the lowest in Europe, making Georgia a safe country to visit at any time of the year. This makes the city one of the most favored by tourists.
Sex
Contrary to men, women in Georgia usually don't get a chance to try the forbidden fruit; they usually don't engage in relationships in their teenage years but are directly transferred from their family homes to their husbands' homes. There is nothing in between. It seems that a husband is often the one and only sexual partner in their lives.
Sex Culture
In Georgia, there's no sexual freedom like in "old" Europe or debauchery that is so well-known in the western world. Georgian women wear modest clothes and many families think they should be "used" mostly for child-bearing. After fulfilling their role as mothers, there is no need to keep the sexual relation.
One-Night Stands
One night stands are rare but possible. Here you need to master the art of a glance. Look, but don't stare, smile but don't be a clown, give her time; if she likes you she will give you a sign. After the sign is received, do not jump on her like a lion jumps on a prey, go slow start with buying her a drink or asking for a dance. Pay attention to her friends.
Best Places to Meet Single Girls
With its dramatic valley setting, picturesque Old Town, eclectic architecture and superb eating and drinking opportunities, Tbilisi is the vibrant, beating heart of Georgia and home to more than one in three of its citizens. Add to that the pull of the city's hipster culture, its techno scene and the general air of cool, and Tbilisi is confidently sealing its reputation as the South Caucasus' most cosmopolitan city.
While at first glance Tbilisi can seem both crowded and chaotic, many neighborhoods retain a village-like feel with their narrow streets and small shops, while the Old Town is still redolent of an ancient Eurasian crossroads, with its winding lanes, balconied houses and leafy squares, all overlooked by the 17-century-old Narikala Fortress. Whichever side of the city you're looking for, you'll discover both on any exploration of Georgia's capital.
Bars, Pubs and Nightclubs
Bassiani: Fêted as one of the best techno clubs in the world and mentioned breathlessly in a thousand magazine articles, Bassiani is the Berghain of the Caucasus and an absolute highlight of Tbilisi's famous nightlife. Housed in a former swimming pool under the Dinamo Stadium, the incredibly lit space features a Funktion-One sound system, two dance floors and numerous chill-out areas.
Khidi: Meaning 'the Bridge' in Georgian, KHIDI is quite literally built into the hillside under one of the main bridges across the Mtkvari, and is an extraordinary concrete bunker space ideal for housing one of Tbilisi's best clubs. The main floor plays techno, while the smaller dance floor is more varied in its musical direction, with dance, ambient, electro and experimental nights.
Drama Bar: Fiendishly cool Drama Bar is in a residential building with no sign. Go up to the 3rd floor and you'll find a bouncer – door policy is tough and you may be rejected if they don't know you, but you may also be welcomed warmly: it's unpredictable. Inside there's a bar-cum-dance floor and several chill-out rooms stuffed with Tbilisi's elegantly wasted youth.
Mtkvarze: This former Soviet-era fish restaurant with a wraparound balcony overhanging the east bank of the Mtkvari River is a great space for a nightclub. Mtkvarze (literally, 'on the Mtkvari') often hosts well-known international DJs playing that Georgian favorite: minimal techno. There's all-night food, too, and once you're past the door, it's a super-friendly and welcoming place.
Valiko Bar: This fabulous cocktail bar in a crumbling building is one of the most atmospheric places to have a drink in Tbilisi. We love the precarious balconies, the superb cocktail list and the excellent playlists. Valiko was a Georgian film director, dramatist and actor who owned the building until he was purged by Stalin; his films are projected onto the walls.
Dublin: A heady mix of young Georgians, raucous expatriates and live cover bands, Dublin has been keeping its neighbors awake since 1990. It has also given birth to dozens of clone bars on this section of Akhvledianis qucha, so check which has the most going on.
Dedaena Bar: One of Tbilisi's most popular hipster bars, gay-friendly Dedaena attracts a skater crowd due to its location by the skate park, as well as their friends and admirers. It's a lovely spot, overlooking the river and with a large terrace that gets completely rammed on summer evenings. There are DJs inside normally playing techno and house.
Café Gallery: Café Gallery is another popular club in Tbilisi, famous for its friendly atmosphere that helps people to meet. Despite its small capacity, the club hosts incredible techno evenings every weekend with local and international DJ sets. During the day, instead, the place is a cafe with an outside terrace open during the summer months.
Safe Club: A popular club in Tbilisi which attracts a large crowd of young people with the music of the best DJs and a unique atmosphere and interior. The club's huge metal door immediately catches the eye and this is just the beginning: going down the stairs you will see a huge bar where fire shows take place. Impossible to get bored: this disco in Tbilisi is famous for its large-scale events and noisy parties with the participation of famous DJs from all over the world.
El Centro: Permeated by Cuban atmospheres, El Centro is one of the most famous night clubs in Tbilisi, and it is one of the elite meeting places of the Georgian capital. The disco includes a good cocktail bar, a lounge area and lots of live music with many Latin American and jazz evenings. Don't expect food, only drinks. Enjoy live music outdoors with the locals and dance on the indoor dance floors, immersed in a wonderful environment.
Shopping Malls
Some of the malls in Tbilisi include:
Merani Mall
Tbilisi Mall
Galleria Tbilisi
Megaline
Lilo Mall
East Point
Isani Mall
Outdoors
Dominating the Old Town skyline, Narikala Fortress dates right back to the 4th century, when it was a Persian citadel. Most of the walls were built in the 8th century by the Arab emirs, whose palace was inside the fortress. Subsequently Georgians, Turks and Persians captured and patched up Narikala, but in 1827 a huge explosion of Russian munitions stored here wrecked the whole thing, and today it's a rather picturesque ruin, with only its walls largely intact.
The major highlight of the impressive Georgian National Museum is the basement Archaeological Treasury, displaying a wealth of pre-Christian gold, silver and precious-stone work from burials in Georgia going back to the 3rd millennium BC. Most stunning are the fabulously detailed gold adornments from Colchis (western Georgia). On the top floor, the Museum of Soviet Occupation has copious detail on Soviet repression and local resistance to it.
Abanotubani, the old town of Tbilisi, is the central historical landmark in the city. It's here where King Vaghtang Gorgasali's falcon fell in hot water during his hunt. The accident led to the discovery of natural sulfur hot springs and later on to the establishment of the capital. The name of the capital, Tbilisi, is also connected to the story; the word tbili means warm in Georgian.
Take a ride on the Funicular to Mtatsminda Park to relish in panoramic views of the city. The amusement park sits at the top of Mount Mtatsminda and features different carousels, a roller coaster, Ferris wheel, water slides and much more. If you feel fancy, you can even have dinner at the Funicular Restaurant and witness a breathtaking view over an illuminated Tbilisi.
Tbilisi hides some beautiful Art Nouveau architecture from the 20th century. When Georgia was forced to enter the Soviet Union in 1921, such buildings were declared bourgeoisie and were banned, resulting in the disappearance of many. However, some still manage to survive but are in urgent need of restoration.
Chronicles of Georgia, or "Georgian Stonehenge" as locals jokingly call it, is a 30-meter-tall (98 feet) pillar outside of the city center, rarely visited by locals or tourists. The monument depicts Georgian kings, heroes, and queens, while the bottom part shows biblical scenes. It's most likely that you'll be alone at the memorial, so take advantage of it and explore the site and take pictures from different angles. The landmark makes a great Instagram-worthy picture too.
The Simon Janashia Museum on Rustaveli Avenue holds a unique and fascinating exhibition all year round – one that highlights centuries-old treasures found during various archaeological digs in different parts of the country. Here you can see jewels and Georgian gold pieces from three distinct periods of development and history. The items on exhibit here date back to the 3rd century BC to the 4th century CE.
Universities and Colleges
Some of the universities and colleges found in the city include:
• Tbilisi State Medical University
• Georgian Technical University
• Petre Shotadze Tbilisi Medical Academy
• University of Georgia (Tbilisi)
• Caucasus University
• The Free University of Tbilisi
• Agricultural University of Georgia
• International School of Economics (ISET)
• The University of Geomedi
• New Vision University
Relationship
In the digital era, meeting someone at bars, cafés, or restaurants might seem outdated. However, in Georgia, that's not the case. It is still common to strike up a conversation with someone at the bar while waiting for your drink. However, it's also possible to meet someone in a more modern way, such as getting to know them through social networks, including Facebook, Instagram, or Tinder.
Georgian girls like to bring friends on their dates. Do not be surprised when they arrive and be ready to pay for all of them; not only for the meal but for drinks and cabs as well. Use her friends to your advantage. If her friends like you, then your chances are high she will as well.
Do not be surprised, when she receives a call from her mom. Most girls (guys as well) live with their parents and parents always call them asking when they will be back home. If she receives a call at 10-11 pm and you hear her saying "Moval male!" forget about taking her to bed. The Internet will be your partner for tonight.
Holiday Romance
Vacation flings, popular wisdom goes, are magical but fleeting. Many of us would rather leave them on the beach, in the mountains, or wherever they started than pursue them and risk getting heartbroken. But vacation romances can last, and you shouldn't let something special get away just because you don't live in the same place or didn't originally intend to date long-term. If you're able to feel like you know someone after a few days or weeks, there are two possibilities: you're so infatuated that you're convincing yourself you know them when you just know your idea of them (sorry, there's that cynic again), or you two have a lot in common. Either way, stick around to see what the case is.
Tips for Successful Relationship
Over time, we assume that our partner knows us so well that we don't need to ask for what we want. What happens when we make this assumption? Expectations are set, and just as quickly, they get deflated. Those unmet expectations can leave us questioning the viability of our partnership and connection. Keep in mind that "asking for what you want" extends to everything from emotional to sexual wants.
Create a weekly ritual to check in with each other. This can be short or long, but it begins by asking each other what worked and didn't work about the previous week and what can be done to improve things this coming week. Additionally, use this opportunity to get on the same page with your schedules, plan a date night, and talk about what you would like to see happen in the coming days, weeks, and months in your relationship.
Unless you have committed to an asexual partnership, sex and touch such as kissing, holding hands, and cuddling are vital components of a romantic relationship. How much sex a couple has is, of course, up to the particular pair of individuals, so you must discuss your ideas about it to manage any desire discrepancy.
Life and work distractions can become paramount in our minds, and that leaves little time or energy for our partner. Barring any emergencies or deadlines, we should be fully present when we are with our mate. We truly hear what they are saying (instead of pretending to listen), we leave our distractions behind, and we don't pick them up again until the sun comes up and we walk out the door.
When conflicts inevitably come up, remember to approach them thoughtfully and with a lot of kindness toward your partner and yourself. If you see the stress beginning to escalate during a conversation about a conflict, one or both of you can call a break so that cooler heads can prevail.
In most disagreements, we communicate from the obvious emotions such as anger, annoyance, and the like. Leading from this place can create confusion and defensiveness, and it can ultimately distract from the real issue. Start communicating from the bottom layer which is the feelings that are driving your reactions, such as disappointment, rejection, loneliness, or disrespect.
Conversations quickly turn to arguments when we're invested in hearing our partner admit that we were right or when we are intent on changing their opinion. Choose to approach a conversation as an opportunity to understand your significant other's perspective as opposed to waiting for them to concede. From this perspective, you will have an interesting dialogue and prevent a blowout or lingering frustration. It's well understood that apologizing is a good thing, but it only makes a real impact when you mean it. Saying things like "I'm sorry you feel that way," "I'm sorry you see it that way," or "I'm sorry if I upset you" are a waste of time and breath. Even if you don't agree that your action was wrong, you will never successfully argue a feeling.
Any issues you avoid, or truths you don't want to acknowledge, will likely undermine your relationship. It's better to face the truth squarely in the face right now and address it, rather than let it sabotage your relationship in the long run. Be intentional and figure out the truth about your relationship. Think through all aspects of it—your feelings and thoughts, the other person's feelings and thoughts, as well as their external context.
Love
A cultural taboo on sex before marriage for women is one tradition that is still holding strong in Georgia. And even while acknowledging the macho tenets that shape it, the taboo is one tradition that many Georgian women from all walks of life say they do not want to buck. A survey reported that 77% of respondents think it is unacceptable for a woman to have sex before marriage. The belief is rooted both in Georgia's conservative culture and the Georgian Orthodox faith, which does not discriminate between men and women on the topic.
Also one of the dating customs is parent meeting. When you are invited to meet your parents, you can be ready that there should be other relatives. A lot of members of the family can join this meeting. So it is normal that there can be aunts, aunts, cousins and so on. It is because of the hospitality. Georgians are very hospitable people and they always want you to feel good and comfortable while being guests in their home.
How to Make Sure She Is the One
If you want to spend the rest of your life with someone, you must find that person intellectually challenging. Looks are fleeting but personality is forever—your conversations together should be interesting, insightful and full of depth. Your partner should be able to challenge your opinions, opening up your mind to new ideas and concepts.
An ideal wife is someone who will do good things, not just because other men's wives do them too, but because they are the right things to do. She surpasses other women, not because she competes with them, but because she competes with herself and tries to improve every day a little bit more.
Before marrying a woman, you must be sure that she will always support you in any situation, especially in the presence of other people. If she is very considerate, then you won't have to worry that she somehow will disgrace you. For example, a tactless woman may make a toxic comment to your relatives or may comment on your shortcomings in front of the guests. It doesn't mean that she should always agree with you. She just has to know how to gently tell you about your problems. There is a big difference between a wish and the ability to have children. If your girlfriend shows that she likes children and maybe even persuaded you to have a pet, then you know that her mother's instincts are active. For your children, this means that if you marry her, they will have a nice mother and a happy and healthy family. Look at her reaction when you start talking about children, she may feel afraid, but never disgusted.
In addition to supporting and encouraging you to pursue your own goals and dreams, she will have her own as well. A mature woman has a vision for her future and chases after it with voracity. A mature woman will be someone you can take on the world with. She will be your partner in crime, a teammate in your relationship, and life.
Marriage
Marriage is the voluntary union of a woman and a man to create a family, thus giving rise to the rights and obligations of spouses. Marriage may be registered at wedding houses, any branch of the Public Service Development Agency and Public Service Hall. Marriage registration may be held in a festive atmosphere in Wedding Houses in Tbilisi, Batumi, Kutaisi, Rustavi, Sighnaghi, Akhaltsikhe and Mtskheta. Upon citizens' request, marriage registration may be held outside a building, in any place and at any time.
The required documents are:
• Joint written application of persons intending to get married;
• Identity documents of persons intending to get married;
• In case of registration of marriage of a person aged 16 – 18, the birth certificate of a minor and written consent of parents, consent of a guardian and document certifying his/her guardianship powers, or a court decision on the consent to marriage;
• In case of a person's second marriage, a document certifying the termination of a previous marriage;
• If an application is submitted by a representative of a person intending to get married, documents certifying the power of representation and identity of representative.
If a seeker of marriage registration is a foreign citizen, the Agency may accept a foreign citizen's passport without Georgian translation if his/her data in the passport is transliterated in Latin alphabet. A document issued (certified) in a foreign country shall be submitted after being duly legalized or apostilled following a corresponding rule and shall be enclosed with a duly notarized Georgian translation unless otherwise provided by an international treaty or agreement of Georgia. To register marriage in Georgia, a foreign citizen must submit a document evidencing the legal ground of his/her stay in Georgia.
Wedding
The real Georgian wedding is a bright bustling colorful event during which many old traditions are respected. Traditionally, a huge number of guests are invited to the Georgian wedding – their number may exceed 700. And the refusal to come will not be accepted – this is a big insult to the host side.
Of course, not all modern couples follow all the old national traditions of their ancestors. But most of the young still prefer traditional weddings. Before the ceremony, the couple must go through three stages: the courtship, engagement and wedding ceremony. Earlier in the old days, parents were involved in the choice of the bride or groom. Now the young choose their life partners, following their hearts. The only important point is that marriage must be approved by the parents of both sides.
On the day of the wedding, the beautiful ceremony of entering the grooms' house is held. First, the groom goes up to the roof of the house and releases a white bird. Then he goes down to the bride, and they are treated to the glass of wine. The groom makes a sip and then puts the engagement ring to the glass of wine and passes it to the bride. In the end, the groom gets the ring, hands it to the bride and says beautiful words of love and fidelity.
Georgians are very religious people and that's why they consider the ceremony at church to be necessary. Almost all couples get married at church and register their marriage the same day. The feast is often held in a restaurant because the house cannot fit such a huge number of guests.
During the celebration, the tables burst from a variety of dishes and drinks. Tamada says beautiful toasts – the first in honor of the bride and groom. The guests present expensive presents or money for the newlyweds.
Of course not each family can arrange such a rich feast. Therefore, some families in Georgia organize so-called "bride kidnapping". But do not be afraid – it all happens with the consent of the bride herself and parents.
In general, the Georgian wedding is a colorful fun-filled memorable spectacle. If you manage to take part in it, you will have a good time. In recent years, many foreign couples prefer to celebrate their weddings in Georgia – to get married in beautiful churches, make great wedding pictures on the background of the Georgian nature and celebrate Georgian traditions.
Family Life
The basic household in cities is the nuclear family, but frequently, grandparents live together with the family and help to bring up the children. In rural and mountainous areas, a few extended families exist, usually including several brothers with their parents and children. In this case the father of the family may control the resources, and assign tasks on the farm, while the mother is responsible for keeping the household. Younger members gradually split off, building a separate house in the neighborhood.
People ascribe great importance to kinship. Relatives up to the third or even fourth generation are considered close, and are expected to share both happy events and grievances. They meet regularly at important social events such as weddings and funerals, and neglecting the social duty to attend is disapproved. The kinship system played an important role in cushioning the effects of the economic crisis when the social welfare system was disrupted. Extended kinship relations may create clientelism and protectionism as well as organized crime.
The early intellectual development of infants is valued, and parents love to show their children's achievements. The values inculcated and the skills taught differ by gender. Boys are taught to be strong and courageous and deal with cars or tools. Girls are supposed to be modest and skilled in housekeeping, sewing, and cooking; play with dolls rather than war toys; and are more often taught to play musical instruments. Although many parents believe in genetically transmitted qualities and talents, education is valued.
See Also