Georgia
Guide for dating in Georgia helps you to meet the best girls. This dating guide gives you tips how to date Georgian women. You will learn rules where and how to flirt with local Georgian girls. We advise how to move from casual dating to the relationship and find the real love. We also tell the best dating sites in Georgia. In this article below you will find more information where to meet and date girls in Georgia, Europe / Asia.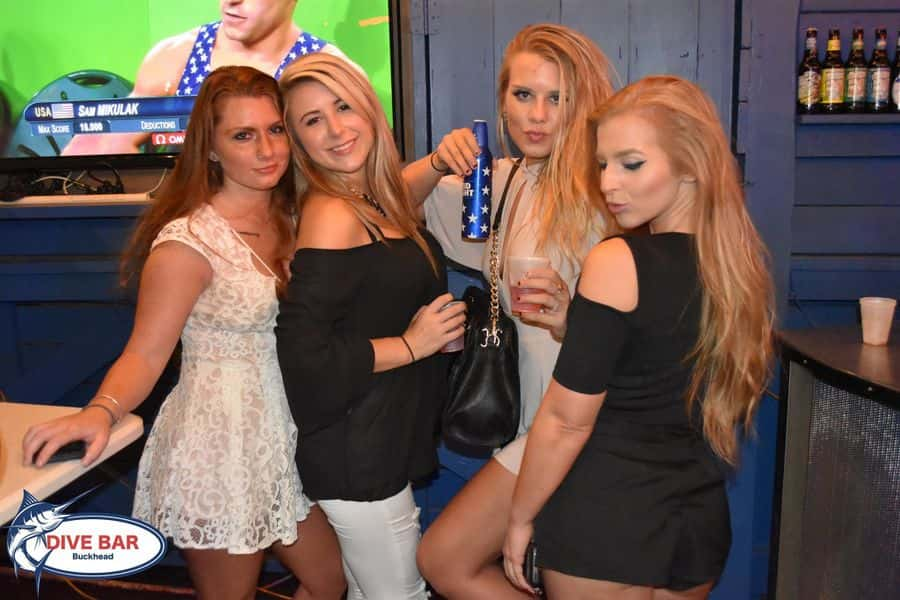 Girls in Georgia:
Education level of girls: 3.5 / 5
Dating in Georgia:
Chance of arranging dates: 3 / 5
Casual dating culture: 2 / 5
Online dating popularity: 3 / 5
Sex in Georgia:
Women's sexual activity: 3 / 5
One-night stands: 1.5 / 5
More about Georgia:
Nightlife in general: 3 / 5
Locals' English level: 3 / 5
Budget per day: US$100 - $300
Accommodation: US$250 - $400
Dating
Georgia is a beautiful and exotic country that is located right in between the crossroads of Europe and Asia, also known as Eurasia. At its west is the Black Sea, which means that this country has its fair share of beautiful beaches and to its north and south is Russia and Turkey respectively. It is also surrounded by Armenia and Azerbaijan on its southeast side. It is a fairly small country that covers a territory of about 69,700 square km and houses a population of more than 3.7 million, of which the majority are Christians and some are Muslim. Georgia is well known for its 12th-century cave monastery called 'Vardzia' as well as an ancient region where wine is grown known as Kakheti. Speaking of the country's history, it was a part of the Soviet Union up until it's desolation in April of 1991.
The county is also home to a number of mountain villages. The capital city of the country is a city called Tbilisi where you would find most of the entertainment and nightlife in the country. Tbilisi is also considered to be the financial hub of Georgia and it is famous around the world for its unique maze-like cobblestone streets. Apart from the capital city, there are a few other major cities such as Batumi, Kutaisi, and Rustavi. In this article, we would explore the various places where you can meet and pick up Georgian girls, as well as some tips that could prove to be a life-saver when you are traveling around the country.
Dating Culture
The dating culture in the country has been very conservative up until now. In the past, the girls were expected to be virgins by the groom and her in-laws at the time of their marriage and this tradition continues to this day in some of the villages here. But now, the times have changed and the views of the people are more liberal, especially in big cities like Tbilisi. If you roam around some of the developed cities and visit the various nightclubs and bars then you are sure to find a cute girl that you could hook up with. It would be a little difficult to get a date at first with some of the gorgeous young women here, but it is not that hard. Since the majority of the population here are Christian (almost 86%) and generally the religion is quite welcoming of pre-marital dating and having a relationship since it is one of the most liberal religions in the world. The girls here are not brought up in a strict manner with heavy restrictions set upon them by their parents as some of the neighboring countries. They are free to have a relationship when they are in their mid to late teens. One thing that is quite common in Georgia which foreigners might find surprising is that young adults are pretty comfortable living with their parents when they are single. This is because living with parents has a few perks due to the expenses of renting an apartment and living along in a big city but this gets tricky when you are dating someone because going to their place after a date may get very awkward. So don't count on spending the night at the place of the girl that you are dating.
Online Dating
Dating in Georgia can be a bit tricky due to not knowing if you have a solid connection, so your best bet is to sign up for a dating site before you venture to the night club or bar, so you can meet a few locals ahead of time. AdultFriendFinder.com lets you meet local members in Georgia and get to know them on a personal basis before you meet in person. Take advantage of site features like live chat and member to member webcams so you can begin flirting before arranging a face-to-face meeting.
Women
The women living here come from an amalgam of cultural backgrounds, mainly Middle-Eastern, Russian, and even European, and they are drop-dead gorgeous. This is the place to be if you love brunette women, you will also find quite a lot of blond women here. Speaking of their looks, the women have all the stunning features of both Russia and Middle-east. You will find a lot of Russian beauties here. The girls here are very playful and fun-loving on the inside and they love to go out on dates and have a good time with their friends but they can be conservative at times especially when it comes to marriage and sex. This is due to a lot of pressure from society and their parents. There are quite a few women who dress in a hijab here and follow traditional roles, but that is mostly seen in villages and not so much in the cities. Although they love to have fun, you would notice that the girls here are extremely shy. It would be a little difficult to get them to open up especially if you are a foreigner, but the struggle is worth it. It might seem strange to someone coming from abroad when your date talks about bringing a friend along with her when you ask her out, but this is quite normal in the country since the girls often bring their friends along on a date for comfort and reassurance.
Georgian Girls (age 18 - 29)
Since the girls here are very shy, you might embrace a little resistance at first when trying to talk to them, but all of that anticipation adds to the fun. It is quite fair to say that the girls here aren't 'easy' and it might take some work if you are looking to hookup with a cute girl. Hoping to get laid on your first date is unrealistic. There are a lot of universities and colleges especially in the big cities which is where you would find the majority of young women. Coffee shops and libraries are some of the best places to go and meet the beautiful young girls here. You would also notice that the Georgian girls are quite religious and are obedient to their parents. They are some of the best girlfriend-material and even wife-material girls that you can find in the world. Some of the most commendable attributes that the ladies have is that they are very loving, caring, loyal, and affectionate. Georgian girls who are under the age of 30 are for the most part quite well educated and smart. They love reading and expanding their knowledge, you would be surprised at the intellectually stimulating conversations that you could expect from them on a date.
Georgian Women (age 30 - 45)
The women in this group age like fine wine in this country. They are gorgeously voluptuous and have the right curves at the right places that would drive a guy crazy. Unfortunately for you, most of the women in this age group are married and have children. They are very loyal to their husbands and do not want to have an extramarital affair with anyone. But you could find quite a few single women above the age of 30 if you go out looking for them. Apart from being mothers and housewives, you would also find a huge number of women this age working as corporate professionals, especially in cities like Tbilisi, Batumi, Kutaisi, and Rustavi. Even though online dating was available in the country for a long time, it is something that has recently been embraced by Georgia. You would find that the majority of girls on the local dating apps are young. But you can also find some older women there who are generally looking for a quick date or two with someone who will satisfy their desires. When you are out on a date with these women, never be too brash in your demeanor, be considerate of her views and avoid making any crude remarks about the way that she looks and how she is dressed. The women over here are showered with compliments all the time from the local men, so try to be original and compliment them in a way that is memorable, or even better - don't compliment her with your words at all, and appreciate her beauty in other ways such as with your eyes and your smile (believe me, it comes across as more genuine and the women pick up on this like hungry wolves hunting for a prey).
Georgian Ladies (age 45+)
If you are looking to date women above the age of 45 then you may have some success here as well, although do not count on it. Most of the women here like to have a healthy lifestyle and take care of themselves in order to look good for their man. You would be surprised at how many gorgeous women you would find who are above the age of 45. Although, they are not open to dating new people and are very comfortable with their marriage and their family. The best option for you to find these hot cougars is to look for them online on dating apps. When using dating apps, beware of meeting prostitutes since this is a major problem in the big cities where prostitution is rampant even though it is illegal. The older women over here are one of the most religious people in the country. You would often find them in churches and mosques. They love to gossip and hang out with their friends in parks and other such public places as well. Having a one night stand with an older woman above the age of 45 is very unlikely over here since they are not interested in dating and sex at this point in their life.
Foreign Girls (tourists, expats, students, etc.)
There are several universities in the country where a lot of students from all over the small parts of Europe and the Middle-East come to study. You will find a lot of girls from various cultural backgrounds studying in this country. Apart from the students, you will also find many passionate and hard-working professional women coming to the cities here for work. Cities like Tbilisi, Batumi, Kutaisi, and Rustavi are all places that have a comparatively good economy and a huge number of international companies, these are the only places where you have a good chance to meet foreigners and ex-pats. If you are looking to get laid soon, then your best chances are to date a foreigner such as you, who is visiting the city for a short time. It is not very difficult to get a work permit here in Georgia, a lot of foreign tourists and ex-pats apply for it regularly. The country has good internet connectivity too in case you are interested in working as a digital nomad here.
Sex
If sex is the only thing that you are looking for then you would be disappointed because the women here are looking for something beyond pleasure when they are dating someone. Picking up local girls is a tricky thing unless you know exactly what you are doing. Never approach a girl with a very direct attitude, doing so will ruin all your chances of hooking up with her. Subtlety is key when approaching Georgian women. Every single minute gestures and things you say have a drastic impact on whether or not you would get laid with the girl, so be very careful about how you talk to them. That does not mean you should be indecisive and insecure in your approach, no woman likes a man who is not confident, there is a fine line that you should tread upon which comes from the experience of a few failures. Even if the girl is very interested in you, yet she would be shy, so you have to make her feel comfortable and talk to her in a rather friendly manner. Take the girl out on a couple of dates until you both get to know each other well and the girl is comfortable with you. You should invite her back to your place only when you feel that things are going well.
Sex Culture
The sex culture in the country is a little conservative, but it is becoming more and more liberal as time goes by, which is mainly due to the western influence on the younger generation. Finding a date and taking her home after you get to know her is not very difficult but don't expect to get laid on the first date. Online dating is currently playing a very important role in liberalizing the youth with regards to dating and sex. However, it is yet to influence the small villages in the country. You would find quite a lot of bars and nightclubs in the cities where you could try your best to meet hot women who are looking to get laid. When you are visiting bars and nightclubs, then you could be more direct since the girls there are expecting to flirt with guys and have a good time. But do not be too brash when you are talking to them in other public places during the day. Flirting and hooking up with bartenders and other nightclub workers is a great option, since most of them are very friendly and have already got laid with guys hitting on them while they are working a lot of times before, so you would have a good chance of picking them up.
One-Night Stands
Having a one night stand in Georgia is a difficult task, but not at all impossible. If you approach a girl at a bar or a night club and if she seems very open to having a one night stand by giving you clear signals and gestures, then beware because chances are that she might be a prostitute. You are likely to encounter many prostitutes in the bars and nightclubs because it is quite rampant in the country, even though it is illegal. It is advised that you stay away from paying for sex and getting laid with sex workers since there is a high chance that they might have STDs or other infections which is the last thing that you want. Besides, there are a ton of beautiful women in Georgia that want your love and attention and not your money. It might take a bit more effort in meeting such women who are willing to have a one night stand and who are not sex workers. Instead of looking for a one night stand, it is recommended that you make friends with hot girls and have a good time with each other since that would inevitably lead to sex if you both have the same feelings for each other, if not then you can always find somebody else.
Best Places to Meet Single Girls
Most of the famous tourist destinations and popular public places can be found in the country's capital. Apart from that city, there are some other places where you have a good chance of meeting new people. The National Botanical Garden is a great place that you could go to hand out alone or even with a date along with you. You would never run out of things to do in Tbilisi, there is always some or the other beautiful place that you haven't explored there. The bridge of peace and liberty square are two more such places where a lot of young girls such as students come to have a good time with their friends. Here are the best tourist places where you are sure to meet cute single girls;
National Botanical Garden of Tbilisi city
The Bridge Of Peace- Tbilisi
Liberty Square
Mtatsminda Park- Tbilisi
Apart from the tourist destinations listed above, there are a few popular cafes and restaurants that you must definitely check out when you are in Georgia. These are amazing places where you could go for a date with a cute girl. To ensure that you find hot single girls in public places, try to hang out in cafes and restaurants that are nearby colleges and universities.
Gabriadze
Double B Coffee & Tea
Linville
Shavi Lomi
Barbarestan
KAKHELEBI
Bars, Pubs and Nightclubs
You would be surprised to find so many bars and nightclubs here. Most of them are located in Tbilisi and other such big cities in Georgia. The nightlife here is pretty good and you won't find it to be lacking in any aspect. For the best nightlife experience, it is recommended that you visit Tbilisi because although there are many clubs all over Georgia, the best ones are found only in this city. The bars and nightclubs are replete with good music, hot girls, delicious cuisines, and friendly staff. The nightclubs are open till late at night which also translates to early in the morning on many occasions such as on weekends. The nightclubs are open from 8 pm in the evening and go on until late at night. The best time that you could visit the clubs is at around 10 pm since that is when the party is at its peak in most clubs.
Shopping Malls
You would also find a plethora of shopping malls in the country that house almost all of the international brand outlets. All of the shopping malls have cinemas and restaurants in them, which means that you could have a perfect date night with your girlfriend that could include dinner and a romantic movie. Tbilisi mall has a lot of attractions such as gaming arcades, and other such entertaining activities. There are no shortages of good stores here, you will have a great time in Georgia if you are a shopaholic and a spendthrift.
Tbilisi Mall
Galleria Tbilisi
Merani Mall
East Point
Lilo Mall
Tbilisi Central
Batumi Mall
Outdoors
Narikala (scenic ruins of a centuries-old fort): An ancient fort that overlooks the city of Tbilisi. Centuries ago this heavily armored fort was used to protect the city from invaders. The entire structure was established long ago during the 4th century. You will find a lot of tourists coming here for a picnic along with their family and couples on a tryst who are hiding away in a corner looking for some privacy. A lot of students and young people come here with their friends as well, which means that it is a great place to meet interesting people from all over the country.
Uplistsikhe (ruins of a rock-cut Iron Age town): This is another ancient part of Georgia. It is a little rock-hewn town on the east side of Georgia. Considered to be one of the oldest urban settlements in the country, the town was built on a slightly inclined mountain. The earliest traces of human presence in the town dates back all the way to the end of the 2nd century BC. Although not very popular, this is still a great place that you could go to for a fun experience of Georgian.
Vardzia (monastery and cave), and Ananuri (historic riverside castle complex): Vardzia is a cave monastery site in the south of Georgia. It has been excavated from the slopes of the mountain called Erusheti. It is another beautiful and historic location that you could visit for a fun trip to know about the history and culture of Georgia. It has a very interesting and rich history to it which we would not get into now, but you could look it up if you are interested and visit the place if you are in Georgia.
Universities and Colleges
There are no shortages of universities and colleges here in Georgia, you can find a huge number of state-owned colleges as well as private universities here. Students come here to study from all over Europe and Middle-East. It is a very famous place for education. The city of Tbilisi has the most number of universities and colleges as compared to any other city in Georgia. This means that you will find a lot of hot single girls who study in these universities. The best way to approach the cute Georgian girls who are studying in universities is to hang out near the cafes, libraries and other such public places around the universities where students are likely to visit and then strike up a conversation with some of the girls and ask them out for a date or maybe exchange numbers with them. Some of the best universities and colleges in Georgia are;
Akaki Tsereteli State University
Akhaltsikhe State Education University
Batumi Art Teaching University
Batumi Shota Rustaveli State University
Batumi State Maritime Academy
Georgian Technical University (Tbilisi)
Gori State Teaching University
Ilia State University
International School of Economics at Tbilisi State University
Shota Meskhia Zugdidi State University
Sokhumi State University
Tbilisi Ivane Javakhishvili State University
Tbilisi State Academy of Arts
Tbilisi State Medical University
Tbilisi Vano Sarajishvili State Conservatory
Telavi Iakob Gogebashvili State University
Shota Rustaveli University of Theater and Cinema (Tbilisi)
Relationship
Getting into a relationship with a girl from Georgia can be an enthralling experience because of the loving nature of the girls here. They are some of the best girls that you could get into a relationship with. But it is not gonna be easy, you need to put in some work to impress them. These women are very judgemental when it comes to dating someone, you need to have great confidence, looks, and manners to impress them. The girls from Georgia are very confident and comfortable with their femininity and most of them want a man who is masculine, confident, and assertive. During your first date, you must have a good impression on the girl and make her feel very comfortable around you. This will ensure that she trusts you and will go out with you next time. Get into deep talks, ask for her opinion on matters dear to you, and most importantly, make her laugh! Get her to enjoy your company and attribute you with positive emotions and she will be more likely to escalate things further. One mistake most men make with Georgian women is that they compliment them way too much. Don't do this, women are complimented on their looks a hundred times a day and they do not think much of it. Instead, compliment her on the things that she does and that you genuinely like, and she will appreciate it a lot more.
Holiday Romance
A holiday romance definitely could be on the extravagant side of the menu if you have some amount of time and some patience. It all depends on how soon can you get the girl to lose her shyness and be comfortable around you. Deep down, these women yearn for a hero to come and save them from the boredom of everyday life, and take them out on romantic dates, shower them with love and blow their brains out in bed, the only thing that is stopping you from getting the girl is her shyness. Being confident is the spell that destroys a woman's shyness. When having a holiday romance with the women here, do not talk about the fact that you aren't staying in the city for a long time. Doing so may give her hints that she cannot commit fully to you, this is because of the conservative thoughts on having a relationship with foreigners imposed by society and her tradition. Instead, live completely in the moment and adore her as she deserves it and you will have the most romantic and unforgettable holiday romance that you will remember till the end of your days. The reason why you will have an unforgettable holiday romance is because the women from Georgia cherish their lovers deeply.
Tips for Successful Relationship
To have a successful relationship with a girl from Georgia, you would have to put in some amount of work into the relationship. The problem is that Georgian women do not commit fully to foreigners, especially when it comes to casual sex and dating. It could be difficult to determine the girl's preference at first and it would take a while to get to know her. There aren't that many foreigners in Georgia and if you are one then it would be considered a novelty. The worst part is that foreigners are notorious and have a pretty bad reputation in the country due to social stereotyping that they just want to have sex with Georgian girls. This problem is exaggerated by the fact that foreigners are one of the most active groups of people when it comes to soliciting prostitution. To have a successful relationship you would have to break this social stigma that is attached to foreigners and show her that you are a decent guy. Confident guys have a tremendous advantage in getting into a relationship with these girls. The best place that you find love and get into a relationship with a Georgian girl is the city of Tbilisi due to its modernization, liberalism, educated population, and extravagant nightlife. Another great tip to have a relationship with a Georgian girl is to utilize online dating apps like Tinder, Bumble, POF, etc heavily since that is a great way that you could meet new girls in Georgia due to an increase in the popularity of online dating.
Love
Finding love in Georgia can be an amazing experience. As it was said above, Georgian women deeply cherish their lovers and are passionate when it comes to romance. They are some of the best women that you could fall in love with because of their caring and loving nature. The girls here are quite religious as well and you would find that most of them have a strong sense of morality and are very loyal and faithful to their lovers. Georgian women are known for their grace and their selflessness. They always put their family and the ones that they love above themselves. It's not that all of the women here are angles, but you would find that the majority of women here have these qualities because of their cultural background, social pressure, as well as their upbringing. To have the best chances of finding love in the country, you better learn the local language known as Georgian, since most of the women are not quite fluent in English and they are way more comfortable in speaking the local language. Speaking to the women in their local language can put them at ease and give them a feeling that they can open up to you much better.
How to Make Sure She Is the One
If the girl is very interested in you and is serious about having a future with you, then she would get you to meet her parents quite early on into the relationship. This is a solid signal that she wants you to be close to her and get to know her family. When she invites you to meet her parents, then you better expect that there could be more people such as her aunts, uncles, grandparents, cousins, and even other close relatives that might join you. All of her family members would judge you to see if you are a good match for her and if you would take care of their daughter. The people in Georgia are very hospitable and they like to pamper their guests a lot. When you go to meet your girlfriends respectful to them and appreciate their hospitality. It is considered as a good gesture to bring some gifts for the girl's parents when you are visiting them for dinner.
Marriage
The women from Georgia are some of the most exemplary women that you could marry who will prioritize their family over everything else in the world. They make amazing housewives who know how to treat their husbands well. There are many old and even bizarre traditions that were carried out during marriages in the country not too long ago, you might even see it nowadays in the country. One such tradition is that the groom climbs up on the roof of the home that they are gonna live in and he then frees a white bird (a dove mostly) as soon as the wife enters into their new home for the first time. After that, the newlyweds are offered a big glass of wine to drink. The groom then takes the first sip and puts the wedding ring into the glass and then passes it on to the bride who takes a sip from the glass as well. When this is over, the groom takes the ring from the glass and gives it to the bride while vowing to devote his life to their family and to protect her.
Wedding
Weddings in Georgia are famous for a large number of guests, often numbering in the hundreds and sometimes even thousands. Every single guest that is invited to the marriage is expected to show up, not doing so is considered to be immensely offensive which may even result in the ending of a lifelong friendship and terrible feuds between the families. The wedding in Georgia often commences with a tradition of matchmaking which is known as machankloba. This tradition involves family members, relatives, and friends of the bride and groom assisting in arranging meetings for prospective couples. In Georgia, a very common wedding procession that you can see on the streets right after the wedding is that the bride and groom are often seen waving their arms and from the roof of a beautiful limousine or a similar car. The limousine of the bride and groom are followed by a stream of cars belonging to the family members. Music, horns, and cheers are heard throughout the city when such a wedding procession takes place.
Family Life
Georgia is a peaceful and beautiful country to raise a family in. The economy is stable for the most part, the value of real estate is rising, there is a decent amount of entertainment in the big cities, there is good education, and reliable healthcare. The immigration laws are quite smooth and you will get citizenship without much difficulty, especially if you are coming from the US, EU, Switzerland, and Israel. The cost of healthcare is on the higher side therefore it is recommended that you get insurance. There are a number of private as well as public schools that you can find in the big cities, which are quite affordable. However, life would be easy only if you are staying in one of the big cities, it is not recommended to live in the villages and other remote parts since the situations there are very different from the cities.
Regions
Kartli
The Georgian heartland, centre of East Georgian culture, and the national economic, cultural, and political center; home to the most visited destinations of Tbilisi, Mtskheta, Gori and Kazbegi
Rioni Region
The center of West Georgia and the ancient kingdom of Colchis, land of the Golden Fleece; today home to magnificent UNESCO sites and fantastical mountainous scenery in both Racha and Imereti
Kakheti
Georgia's fertile wine region, full of beautiful churches, monasteries and wineries
Southwestern Georgia
The subtropical section of the country, with a large Muslim population and a few great pebble beaches
Northwestern Georgia
Magnificently beautiful, rather dangerous, and politically unstable, but worth the risk of a visit to see the once-in-a-lifetime fantasy of Upper Svaneti
Samtskhe-Javakheti
Home to much of Georgia's Armenian population, Vardzia and the enchanting Sapara Monastery
Disputed Territories (Abkhazia, South Ossetia)
Georgia's breakaway regions, in a state of civil war with the national government; Abkhazia is a beautiful subtropical beach and volcano destination, while South Ossetia is high in the Greater Caucasus Mountains, with little to offer a traveller beyond constant danger and mountain vistas
Cities
Tbilisi — the beautiful and interesting capital, Georgia's largest and most cosmopolitan city.
Akhaltsikhe — the small capital of Samtskhe-Javakheti is near two fabulously beautiful tourist destinations: Vardzia and the Sapara Monastery.
Borjomi — a picturesque small city with famous mineral water, a national park, and a summer palace of the Russian Romanov dynasty.
Gori — Stalin's hometown, located next to yet another cave city.
Kutaisi — Georgia's second city and the historic capital of ancient Colchis, home to two UNESCO World Heritage sites.
Mtskheta — the historic former capital of Eastern Georgia, the center of the Georgian Orthodox Church, and another UNESCO World Heritage site is an easy day trip from Tbilisi.
Sukhumi — the capital of Abkhazia is a beautiful beach resort up against the mountains, but has suffered from the war and economic embargo.
Telavi — the capital of Kakheti is a good jumping off point for nearby wineries, castles, and monasteries
See Also