Tangier
Guide for dating in Tangier helps you to meet the best girls. This dating guide gives you tips how to date Moroccan women. You will learn rules where and how to flirt with local Moroccan girls. We advise how to move from casual dating to the relationship and find the real love. We also tell the best dating sites in Tangier. In this article below you will find more information where to meet and date girls in Tangier, Morocco.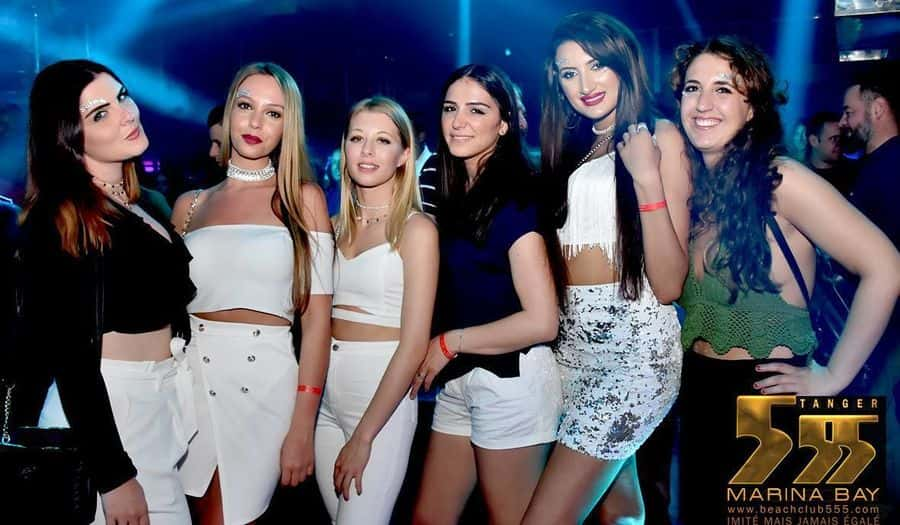 Girls in Tangier:
Loyalty of girls: 3.5 / 5
Education level of girls: 3.5 / 5
Dating in Tangier:
Chance of arranging dates:2 / 5
Casual dating culture: 2 / 5
Online dating popularity: 3 / 5
Sex in Tangier:
Women's sexual activity: 2 / 5
More about Tangier:
Nightlife in general: 3 / 5
Locals' English level: 3 / 5
Moving around the city: 3 / 5
Budget per day: US$250 - $320
Accommodation: US$150 - $200
Dating
Tangier is a city located on the Maghreb coast in the northern region of Morocco. It is the capital of the region of Tanger-Tetouan-AlHoceima and has a distance of about 20 miles from Spain. This makes it a popular place to visit for many European and American tourists, investors, and expatriates.
The culture of the local people is a mix of various elements from Africa, Spain, France, and Portugal. The city is divided into 14 districts. Tangier is home to different industries that include textile, mechanical, naval, agriculture, and chemical. Tourism is also a major industry.
Major religions practiced within the city are Islam, Christianity, and Judaism. The major language spoken is Darija. Arabic, French, English, and Spanish are other languages that are spoken in the city.
Tangier is a popular destination for foreign visitors because of its historical background, beautiful scenery, and exciting beaches. As a tourist within the city, if you are in search of love, romance, and a thriving relationship, this article would provide enlightenment on the odds and chances you have got.
Dating Culture
The society within the city is conservative, even though there are different religions practiced by the local people. The people prioritize the beliefs of Islam and there is a great emphasis on purity. The city is however Morocco's most European city so there is a level of liberality you would enjoy during your stay there that you cannot afford in other cities in the country.
Gender roles are well respected and hence, the man is regarded as the head of the woman and superior to her. The women within the city are expected to live quietly while going about their affairs. Rarely would you meet a local lady ready to flirty or get dirty with you. The local girls are trained to value chastity and keep themselves till they get married.
Premarital sex is heavily frowned upon and beyond that, it attracts the penalty of imprisonment if caught. Therefore, the local ladies attempt to carry themselves with dignity and avoid getting caught. Another factor is that the family name has to be protected and prioritized when making decisions, especially those relating to sexual matters.
The family remains the bedrock of society. It is expected that your date gets the consent of her parents and family members to marry or be with any man. Dating is a secretive affair in the city. Apart from church gatherings, it is very rare to see couples loved up together in the open. It is even hidden from their parents and families until it gets very serious and a wedding is on its way.
However, despite these restrictions, premarital sexual relationships are ongoing, especially among teenagers. Lack of adequate sex education and enlightenment on the subject has led them to make explorations on their own. Young and unmarried couples become creative when finding a venue to spend romantic moments or for sexual intimacy.
Public display of affection is very rare if it ever occurs. Besides being scolded by family, the young and unmarried would avoid the gossip that would trail their names if caught displaying any form of affections in public. The shame and stigma would most likely be on the lady as the pressure to remain chaste have been placed on her by society.
Online dating is also popular in the city and dating sites create a good platform to meet beautiful single ladies and establish a relationship with them. These sites offer a freedom that cannot be experienced in reality. Most of the ladies of the younger generation use online sites to connect with foreign and local men.
Cohabitation is rarely seen and young people are advised to marry early. Same-sex relationships are forbidden. Extramarital affairs are also a taboo, especially for the woman. On the other hand, men carry out adulterous affairs and are not questioned.
Sugar Dating
Sugar dating is one of the best ways to find a date in 2023. Men who are willing to buy gifts for sugar babies, will get physical or emotional pleasure for a return. Take a look of the wide selection of girls from SecretBenefits.
Online Dating
Dating in Tangier can be a bit tricky due to not knowing if you have a solid connection, so your best bet is to sign up for a dating site before you venture to the night club or bar, so you can meet a few locals ahead of time. AdultFriendFinder.com lets you meet local members in Tangier and get to know them on a personal basis before you meet in person. Take advantage of site features like live chat and member to member webcams so you can begin flirting before arranging a face-to-face meeting.
Webcam Dating
Feeling lonely in Tangier? Arrange a virtual date with your favorite webcam girl right now! We have thousands of hot girls online waiting for you. Visit DatingLocalGirlsLive.com!
Women
Born into a society where the level of sexual harassment and verbal degradation against women is high, the Moroccan lady has no choice but to be strong. Though due to religious beliefs, the women are made to dress very decently, having most parts of their bodies covered, it does not deter the local men from catcalling, throwing lewd compliments, and some even groping.
Some have attributed this excessive harassment the women face from the men to the ban of premarital sex. The belief is the men may be very horny and not have any woman to get down with, so they become offensive. However, that is not the case as premarital sex is still going on among the people right under the eyes of the law.
One factor that is certainly contributing is the level of gender inequality. The men of Morrocco own the streets and there are limitations to where women can appear. For instance, women are advised not to go alone to cafes as that is a territory reserved for the men. Any woman who chooses not to adhere to this might face several forms of harassment.
The women of Morocco are trained to be domestic and homely. Right from a tender age, the girl child is being groomed to take care of the home, build a family, and support a man. She is also expected to value morals, purity, and chastity. It is binding on the women to preserve the family name and reputation.
Morocco women are friendly, accommodating, and very hospitable. Many of them are nice to foreigners and respect them because of the belief that they would treat them better than the local men. However, not all of them can break out of the limitations imposed by religion and culture to date or be in a relationship with men from other nationalities.
The category of girls who break out from the norm is more open-minded towards matters of sex and dating. Many of them started dating and sexual experimentation at a young age. Although they may not be loose, they are open to sexual relationships with a partner or someone they are dating. These girls are also open to walking down the aisle with foreigners. You would find many girls in this category in Tangier. Many modern women of Tangier live their lives under the heavy influence of Western cultures.
There are also very traditional girls who hold on to orthodox beliefs. These reflect in their dressing, communication, expressions, and general way of life. These may not be open to being a foreigner and would prefer a local man, regardless of their behavioral traits.
Many of the ladies are also well educated and are good at communicating in English. However, if you speak French, it can also help with communication. These beautiful women are usually light-skinned, slender body frames, cute faces with bright shining eyes, and thick black hair.
Moroccan Girls (age 18 - 29)
Dating local girls within this age bracket would mean you intend to go on a serious relationship that should lead to marriage. It would not be strange to find virgins and celibates among them. These girls have been taught to keep themselves until marriage. Hence, they may not readily give their bodies to you.
Gaining their trust would also take you some time. Many of the local people may be nice to foreigners but they still view them as having the potential to be loose and irresponsible. Hence, it would be quite difficult to change the perspective of the local girl towards you. She would want to be sure that your sole purpose of being with her is not for pleasure along, after which you take off. This kind of experience is also known as 'hit and run'.
However, if you truly do have intentions for a serious relationship and you get her to trust you, you would have a very loyal woman by your side. The younger generation is also more liberal than the older ones. This can be attributed to the influence of western cultures.
While in a relationship, they may be open to dates, shopping, and even sexual intimacy. However, do not expect them to introduce you to their families right away. The relationship would be kept discreet until it has gotten really serious. This is because most parents are against their children dating.
The ladies within this category may also be focused on their studies, making attempts to succeed in their careers. There is a rise in the number of women who are professionals and belong to the skilled labor force.
Moroccan Women (age 30 - 45)
The women within this category would most likely be married. They would have their attention on their children and husband. It would be quite difficult to get a woman within this category who would be interested in dating you. They are encouraged to marry early, even from their teens so, at the age of 30, many have stopped bearing children.
The law also imposes on the Muslim women to marry Muslim men, while the men can do otherwise. Since the majority of the local women are Muslims, it would be quite difficult to meet anyone ready to face the shame and stigma involved in breaking from the norm. You should also bear in mind that the older generation is more conservative than the younger ones.
These women would also be well-positioned in different sectors of the economy, trying to make a living. Your best shot within this age bracket would be single ladies who are still waiting for the right man. However, bear it in mind that they would not take it kindly if you waste their time. Hence, if your intentions are not directed towards marriage, you should take your interest elsewhere.
Moroccan Ladies (age 45+)
It would be difficult to have a local woman within this age bracket in a relationship. These are the most conservative of the entire categories. They would have their eyes on their jobs, families, children, and grandchildren. They would certainly be more interested in their grandchildren's dating lives, than theirs.
However, there may be very few exceptions. You can only connect to these women through online dating sites, as they would hardly want to engage openly in this type of affairs. The problems they would face from society would discourage them. It would also be rare to meet ladies within this category who are willing to date you, as a foreigner, regardless of how nice and charming you may be.
If you eventually succeed in having a date from this category, it would probably mean you are in or almost in the same age bracket. It would be better this way so you understand your women better. Women of this age want to just be happy and live happily ever after with no troubles. So, you may have to eliminate these features associated with dating someone of a younger age, such as constant dates and candle lights.
Foreign Girls (tourists, expats, students, etc.)
Foreign girls are very visible in the city. This is the most European city in the country, and hence, having different attractions for tourists and foreigners. You can meet the single ladies among them in the tertiary institutions, offices, and in malls. You can also see them in outdoor centers, and spots.
The major factor about dating foreign girls is that they are not limited by the cultural and religious views as the local girls are. They would be more flexible with your standards and expectations. However, this does not imply that they would be free to disobey the laws regarding public behavior.
The foreign ladies in the city are also good alternatives for your love, relationship, and dating interests. You may find among them those who would be willing to be your partners on short term love adventures. However, you must also consider that they may not be as submissive, respectful, and loyal as the local ladies.
Sex
Sex with the local girls would be quite difficult, except within the confines of a relationship or marriage. Even within relationships, there are some ladies that re determined to keep themselves chaste till their wedding nights. Some have had a change of mind over the years and chosen to stay celibate.
What happens when all you want is just a one-night stand or a short duration of romantic adventures? You would have to consider the foreign ladies within the city who have a contrary view about proposals like this. These girls may be more willing to get sexually intimate with no emotional attachments.
The sex workers in the city are the only option for someone bent on having sex with a local girl. It is surprising that even though prostitution is illegal, it is widely spread. Many of the prostitutes are foreigners but this does not rule out the possibility of a few local ones who are basically in it for the financial rewards.
Sex Culture
Premarital sex is not just frowned upon, it comes with a penalty. If you seek for such within the cities of Morocco, you may be disappointed. There is a lot of pressure on young people, especially on the girl child to preserve herself till marriage. Many of the ladies would adhere to this to avoid bringing shame, 'hshuma' to herself and her family.
'Hshuma' is a very sensitive word to the people of Morocco. It comes with its stigma and rejection. An instance is if a girl gets pregnant before marriage. Her family and loved ones would be deeply grieved as this event would bring affect the family's name.
On the flip side, the same is not expected of the men. Young men who engage in sexual activities are not as badly stigmatized as the ladies, even if they are both caught in the act. This and other factors have led to a high level of sexual harassment against women in the city and country at large.
Proper enlightenment on sex is not given to the young ones. The topic is avoided and the young ones learn what they can from peers, the internet, and other unqualified sources. Even though Tangier is a more European city with many tourists, the local people living in the community still try to maintain the traditional norms and beliefs. Sex workers are widespread in the city, probably to be of service to the men since the women ought to stay chaste. Premarital sex is also criminalized so the men would have to have other options. Yet, society turns a blind eye. Extramarital affairs for women are taboo. Same-sex relationships are illegal.
One-Night Stands
As earlier mentioned, one night stand with the local girls that is not easy to come by in the city. You can always try your chances but be aware that they are very slim. If you have the financial capacity, you may meet a believer in transactional sex.
You would get any of these girls when you got when you visit the pubs, clubs, and lounges at night. There would be ladies waiting to mingle with local and foreign men. These women would also not mind getting down on a one night stand with any man who can afford to pay for it.
There are also foreign ladies whom you may meet in these hotspots as well. If you start up a conversation with them, buy them some drinks, and make them laugh, they may be willing to follow you back to a discrete location for some action. This is necessary as hotels would ask you for your certificate of marriage to host you.
Best Places to Meet Single Girls
Within Tangier, there are several places to meet gorgeous local women. During the day these ladies may be about their way going to school, to their offices and workplaces, or be at home attending to domestic issues.
You can also find them in the Medina, museums, beaches, art galleries, parks, shopping malls, markets, stadiums, boat trips, caves and tombs, notable landmarks, and religious institutions although most mosques are not open to strangers.
At night, you can find them in clubs, bars, restaurants, pubs, hotels, and cafes. The women you would meet at night would be more open-minded and ready for some good time. However, apply caution if they are with the company.
Bars, Pubs and Nightclubs
Tangier has gained its popularity in the past years as an International zone. Currently, its position on the coast exposes it to so many influences from France, Britain, and Spain. There is an active nightlife scene in the city owing to this factor. Despite being located in a Muslim country, there are restrictions against drinking, clubbing, and partying in this region, especially if you do not practice them out in the public.
Cafes are the major hub for seekers of nightlife entertainment in the city. There are also bars, restaurants, pubs, and night clubs. Some hotels also provide bars and discotheques for visitors.
Some ladies who visit these spots may come with the company for safety. Ensure they are not a couple and it is safe to try to become acquainted with her. Popular nightspots in the city include:
Shopping Malls
There is also a possibility of you meeting these single beautiful ladies in shopping malls and markets. Remember to be very discreet when trying to approach them. Do not use lewd or vulgar languages, or you would not be any different from the local men.
Also, consider public stares and glares. It would require a lot of tact to get acquainted with these ladies. When you do, you can raise conversations surrounding their cultural heritage and historical background. Ensure you avoid too many compliments around her appearance, so she does not have the impression that you are only interested in getting laid. Some shopping malls and centers in the city are:
Tanger City Center
Sococ Alto
Lux Mall
Tanger Boulevard
Malabata Mall
IMALL
Locamed Tanger
Trarem Tanger
Coccoalto
Boutique Majid
Las Chicas
Volubilis
Darna
KM Coulers
Bazar Tindouf
Outdoors
Tangier is home to many cool places and spots. As the most European city in the country, you would have a feel of Spain during your experience in the city. It is also a very important economic center that draws many tourists and foreign professionals.
Some cool places where you can come across beautiful women include:
The Medina
The Kabash Museum
Tangier American Legation Museum
Tomb of Ibn Battouta
Teatro Cervantes
Ave Mohamed VI Beach
Mnar Park
Hercules Cave
Trip Boat
El Dorado
Pesca del Dia
Cap Spartel
Perdicaris Parc
Museum of Contemporary Arts
Universities and Colleges
You can also find beautiful single women in the city in the learning environment of higher institutions. These women would most likely be of young age, pursuing degrees and furthering their education. Among the ladies in these schools, you would find the most liberal and open-minded women as they are more open to foreign influences.
It is also necessary that you do not fall victim to gold diggers, as some of them who would only date you for the financial rewards attached to it. They would want you to sponsor their shopping sprees and foot all expenses in exchange for their affections.
You also have to be very cautious while trying to start a conversation with them. Some may not have any interest at all in dating foreigners or someone with a different cultural background. You may get embarrassed if it seems you are pestering them. Once you sense this, move away and keep your distance. There are other beautiful single ladies in the city to try your luck with.
Some higher institutions within the region include:
Ecole Nationale de Commerce et de Gesticon
Ecole Nationale des Sciences Appliquees
Abdelmaled Essaadi
Superior Institution of Science & Technology
Faculty of Sciences and Technology
Relationship
Relationships are lively with the local ladies in the city. However, you must bear in mind that these ladies are more interested in long term stable relationships that would lead to marriage. You also have to be count on your charm and luck to find a young beautiful woman who would look beyond culture and religion to date you.
Though English is widely spoken, it would be great if you have an understanding of French. Ensure you dress appropriately and do not yield to the urge to expose your body, all in a bid to appear sexy. Smell nice with the help of quality cologne. Ensure your hair and beards are well-groomed.
Also, remember that dating and relationships within the city are done discreetly. Public display of affection is frowned upon and there may be a need to keep the affair away from parents and family. This is because they are likely to oppose it. However, when you get serious, you would need the consent of the family and parents to make the union official.
Also, if you are in search of a short duration of romantic adventure, you should try that out with the foreign ladies in the city. It is very unlikely that the local girls would consent to this type of relationship.
Holiday Romance
There are very few places you can get accommodation while in the city for a holiday romance, except you are a married couple. This is not to say that there are no exotic and premium hotels. However, in a bid to prevent premarital sexual relationships among young people, there is a need to provide your marriage certificate before gaining entrance into the hotels.
This would mean you would have to be very discreet about it if a hotelier decides to let you in for a fee. There are many beautiful places to see in the city, but remember that public displays of affection are frowned upon.
You may get a partner among the foreign ladies in the city. Many of the local girls would show little or no interest in a romantic venture with no future. They would rather prefer dating with the goal of marriage in mind. It is, however, not impossible in a city like Tangier. The only requirement may be that you would have to ensure the time is financially rewarding for her.
Tips for Successful Relationship
Relationships can be very beneficial and much of a blessing. They can also be very stressful and cause sore feelings. At times, it is better no to get into relationships, than invest your time, emotions, and resources, only to end up heartbroken and alone.
Relationships of any form and nature require effort from both sides. It is not of any use being with someone who doesn't want to be with you. Even if both of you decide to be with each other, it takes effort to make it work.
Relationships are like gardens of flowers. They would be watered and nourished to blossom. If any of the parties leave the work to the next person, the relationship would soon end. When one person is responsible for investing and giving, he would son get drained and would not be able to give anymore.
For a relationship to be successful, both parties must be willing to make sacrifices to make the relationship foster. You would be willing to make compromises and even suffer certain inconveniences just to be with the next person.
This is very vital as both of you come from different cultural and religious backgrounds. There would be differences in your outlook on life. Tolerance and understanding are very important inputs for this kind of relationship to succeed.
Mutual respect and trust for each other are also requirements for any relationship to be successful. You should be transparent with your feelings and expectations so that no one is left in the dark. You should value your opinions, suggestions, inputs, and contributions to the relationship. This value would make you appreciate even the smallest of efforts.
Love is the bedrock of any stable relationship. Love would make you support and care for each other. Relationships should be beyond sex and pleasure. You should be able to back each other up when the need arises. When there is love, forgiveness comes easily. Without forgiveness in a relationship, there would be a lot of bitterness that would suffocate any growth that exists.
Love
Love can be found anywhere and Tangier is no exception. However, because many of the local people desire to leave the country to greener pastures, you have to confirm that your lady truly does love you. It is possible that what she loves is the opportunity you present to her being a foreigner.
It is an exciting deep feeling to be in love, but it is also a horrible heartache when everything crashes. Hence, it is best that from the start you confirm the authenticity of what you share. There are also gold diggers who would attempt to use you as a societal and financial ladder. The moment they realize you are foreigner, they see a means to an end. They see you as a lottery ticket to a luxurious life.
However, if you truly do find love in Tangier, do your best to protect it regardless of the odds. The local ladies are beautiful, respectful, and well-mannered women who would be great at keeping the home and raising your children.
How to Make Sure She Is the One
One thing is to get attracted to the physical appearance of a woman, another is to confirm of you two would make a happy and peaceful couple. If you meet the lady of your dreams in Tangier, that is one step. The next is to confirm how far the relationship should go, and if she would meet your desire for a life partner.
The right girl for you would love you, regardless of the difference in your religious and cultural views. She would love the man, not the skin color or nationality. She would also be proud of you. She would make efforts to support you, although you would be doing most of the spending.
If she is the right woman for you, she would try to make her family and friends love you. When you eventually meet them, it would be easy to gain their consent as she has already watered the ground. The right woman for you would go the extra mile to impress her parents on your behalf.
A lady who should be your partner should be ready to encourage you when the need arises. Ensure she is ready to develop a friendship with you, as that is very necessary for any relationship. The right woman would respect your views on issues and naturally submit to you.
The right Moroccan lady would appreciate you and avoid being a nag. She would also make efforts to see that you are happy because it should not just be one way. She would care for you, ensuring you hare hale and happy.
Marriage
Even though the days when parents arranged marriages for their children is in the past, their approval is still needed for the union to be official. The bride price is paid by the groom to be to the family of his potential wife. There are traditional, religious, and civil wedding ceremonies.
You must get all the required documents before your wedding. You would also have to have an official form filled at the Notary. The marriage certificate has to be signed by the couple and the family Judge to make it official.
Documents include:
Birth Certificate
Medical Certificate
National Identity Cards
Administrative Certificate
Wedding
Tangier is exotic and charming. Hence, having your special day there would be a great decision. There are wedding planners who can help you organize your day to ensure it is as memorable as possible. These wedding planners would also help you cut costs and maximize your resources.
There are also very beautiful venues suitable for you to have your wedding. There are resorts, hotels, beach houses, and event halls. You have many options to choose from, so you can stay just within your budget.
Some good venues to hold your wedding in the city include:
Sofitel Tamuda Bay Beach
El Minzah Hotel
Dar El Kasbah
Riad Giornata
Malabata Guest House
Casa Annasr
Ramada Encore
Hotel Al Yacouta
Hotel Al Khaima
Salle Al yussra
Villa Happiness
Salle de Marige Karam
Salle Des Fette
Wedding Hall Nasreen
Family Life
As a cosmopolitan city, Tangier is home to many tourists, foreigners, and expatriates. This is a very beautiful and decent city. You would find several shopping malls where you can purchase popular brands and basic commodities. The cost of living is affordable, though housing may be higher than it is in other cities.
The people are warm and very accommodating, as long as you do not expressly and intentionally disobey public laws. The food is also great. The road network is simple to navigate and train rides are cheap. There are also many forms of family and children entertainment.
Tangier has good schools that the children can attend. There are also many places of note that they can visit to learn more about the historical and cultural background of the people. Although the majority of the local people are Muslims, they are generally very tolerant of other religions like Christianity, based on the belief that they all worship one God.
Family life is mostly nuclear and gender roles are fixed. The man is the head of the home while the woman supports by raising the children and attending to domestic chores. There are available jobs for foreigners as well.
See Also