Marseille
Guide for dating in Marseille helps you to meet the best girls. This dating guide gives you tips how to date French women. You will learn rules where and how to flirt with local French girls. We advise how to move from casual dating to the relationship and find the real love. We also tell the best dating sites in Marseille. In this article below you will find more information where to meet and date girls in Marseille, France.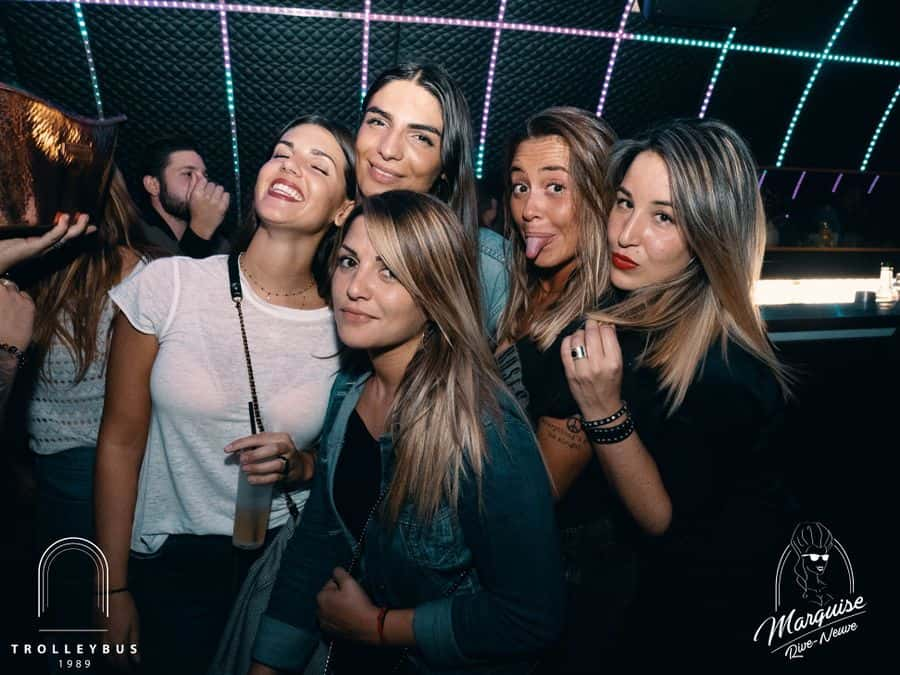 Girls in Marseille:
Attitude of girls: 3.5 / 5
Education level of girls: 4 / 5
Dating in Marseille:
Chance of arranging dates: 4 / 5
Casual dating culture: 4 / 5
Online dating popularity: 4 / 5
Sex in Marseille:
Women's sexual activity: 4 / 5
More about Marseille:
Nightlife in general: 4 / 5
Locals' English level: 2.5 / 5
Moving around the city: 3.5 / 5
Budget per day: US$150 - $500
Accommodation: US$50 - $300
Dating
Marseille is the prefecture of the department of Bouches-du-Rhône and region of Provence-Alpes-Côte d'Azur in France. It is located on the Mediterranean coast near the mouth of the Rhône. Marseille is the second-largest city in France, covering an area of 241 square kilometers and has a population of about 900,000. Marseille is now France's largest city on the Mediterranean coast and the largest port for commerce, freight and cruise ships.
First thing you should remember if you are falling for a French girl: she is not likely to be a keeper of your household. French women are powerful, strong and independent. Their own development is worth a lot for them, so they expect a man to be their partner rather than a person taking over their life. In France, females are also known for their sophisticated manners and behavior all in all. She is not just an ornament serving for her partner; she is a representation of a dignified female power.
Dating Culture
The French dating culture is very straightforward and very modern. French people are known to be romantic, flirtatious and their dating culture reflects that. Dating is seen as the most normal thing and you will find that all sorts of relationships between all ages are acceptable in Marseille.
The French have also mastered the art of flirting and made it into a weapon. They love the game for the sake of the game. It is at that point that a French woman may seem just a simple beautiful girl who wants admiration for her appearance. But be aware and do not get caught in the trap of misunderstanding: a French girl is much more than a pretty face. She is an educated woman, who is smart, intellectual and knowledgeable and values the mind well more than a body.
Sugar Dating
Sugar dating is one of the best ways to find a date in 2023. Men who are willing to buy gifts for sugar babies, will get physical or emotional pleasure for a return. Take a look of the wide selection of girls from SecretBenefits.
Online Dating
Dating in Marseille can be a bit tricky due to not knowing if you have a solid connection, so your best bet is to sign up for a dating site before you venture to the night club or bar, so you can meet a few locals ahead of time. AdultFriendFinder.com lets you meet local members in Marseille and get to know them on a personal basis before you meet in person. Take advantage of site features like live chat and member to member webcams so you can begin flirting before arranging a face-to-face meeting.
Webcam Dating
Feeling lonely in Marseille? Arrange a virtual date with your favorite webcam girl right now! We have thousands of hot girls online waiting for you. Visit DatingLocalGirlsLive.com!
Women
The roles of women in France have changed throughout history. In 1944, French women obtained women's suffrage. As in other Western countries, the role of women underwent many social and legal changes in the 1960s and 1970s. French feminism, which has its origins in the French Revolution, has been quite influential in the 20th century about abstract ideology, especially through the writings of Simone de Beauvoir. In addition, the article covers scholarly work on topics in history, education, reproductive rights, families, feminism, domestic violence, religion and art.
The modern French woman is the epitome of beauty, independence and strength. You will find French women to be extremely ambitious, career driven and wanting to do something with their life. Women in Marseille are extremely passionate and they want to achieve big things. They love fashion and beauty, love dressing up and leave their house looking like super models.
When it comes to looks, think of natural blondes with coloured eyes, petite yet sexy figures and legs for days.
French Girls (age 18 - 29)
French girls are more feminine than girls from other European countries. Maybe it's the language or the way they behave, walk, talk, etc. When you see a French girl in a bar or at the restaurant, she will have a certain allure about her, standing or sitting elegantly, waiting for an admirer.
They are flirtatious and seductive. I feel like this is their way of showing their confidence and sexuality. French girls are confident, and you can see that through the way they interact with men. You probably won't notice this at first, but after a couple of chats and maybe a couple of failed seductions, you're going to understand their personality. Although French girls like to play games, flirt and be seductive, it is not that hard to get her to your bed, even if you're on your first date. In comparison to their ''sisters'' from Italy or Spain, French girls are far more liberated.
While German and Austrian girls don't like compliments, French girls love them. French girls put a lot of effort into their style and look, and it shows when they strut their stuff. They like to be stylish and feel sexy in their skin and clothes so you should always start by complementing their attire.
French Women (age 30 - 45)
This is quite a broad category, as it contains many phases of life for the Parisian woman. Without making too much of a generalization, most women look to settle down by their late twenties or early thirties. If you are on the hunt for a future spouse, then that is probably the age gap for you.
Later on, closer to the 40 mark, most women are settled down. However, there are a few who have chosen to remain single due to career-related goals. There are also women who have already gotten divorced. This provides a wealth of opportunities in its own rite, as many Parisian women each year miss that sense of romance. Often, a foreigner is the beneficiary of this longing.
There are also a few women who are looking for extra-marital affairs. The French are famous (or infamous depending on how you look at it) for their relative nonchalance when it comes to bed hopping outside of the marriage. While it may not strictly be viewed as good within the culture, it is brushed off with a lot more ease than most other places in the world. Therefore, be prepared to find women who are looking for a discreet relationship. Follow your own conscience on this one, as there may still be repercussions in the future.
French Ladies (age 45+)
Mature women in Marseille are the epitome of sophistication. They are probably the apex of the confidence which is instilled in the French culture. They are definitely more stern and have clear understanding of what they want from life. Older French women, just like the younger ones, are used to getting compliments from men on a daily basis, so be sure to keep an eye out for competition.
Older women also know where they stand sexually, and most of them have a sex drive that is substantially more active than their younger counterparts. The romance of the city in combination with a no-strings attached relationship is a highly attractive thing. Most older women can be reached through specially designed dating apps. Either that or head out to a bar in a relatively resected neighbourhood. Most women remain active.
Foreign Girls (tourists, expats, students, etc.)
In France, tourism is a major industry. France is the world's leading tourist destination. Not only is it situated at the heart of Western Europe, bordering on all the larger countries in the region. As a country, France offers a fabulous historic heritage and probably the most diversified natural environment of any country in Europe. In the same way as Genoa or Naples, Marseilles' importance as a port rather hindered its development as a tourist destination; and while other Mediterranean ports like Barcelona and Valencia began to develop their tourism in the 1970s, Marseilles did not. Its port was too important. But more recently, Marseilles has managed to maintain its status as one of the most important ports on the Mediterranean, and develop as a tourist destination at the same time.
In addition to the tourists, universities in Marseille attract some of the highest fraction of foreign girls. In the city's three major universities, an average of one out of every eight students is a foreigner. The country's dynamic culture attracts foreign students and those interested in pursuing international courses. Most of the foreign girls attending the city's universities come from other countries within the European Union. Students with the nationality of countries in the European Union, the European Economic Area or Switzerland pay fees similar to those paid by native French students.
Sex
It is relatively easy to have sex with French girls in Marne-la-Vallée. The girls here are easy and do not need to spend a lot of time with someone before they have sex with them. Also, having sex with a French girl may not have any effect on the prospects of a future relationship.
Sex Culture
Already reputed to be one of the most sexually liberated countries in the world, behavior in France is now less inhibited than it was nearly two decades ago. It's perfectly acceptable in France to have sex on the first date. In terms of sexual capability, there is no difference between the French and any other people on earth! What is rather different is the way it is seen, the way the French talk about it, the indulgence they show (even the feminists) for what would be considered unacceptable in other cultures.
One-Night Stands
As a tourist, getting a one-night stand in Marseille is not that difficult provided that one can overcome a couple of cultural barriers. The first one is that the lady you will ultimately settle will likely not be able to speak English. If you are lucky, you will get a girl who can speak a bit of it. This, however, should not be a hindrance to you having a good time. The other factor to have in mind is that the French culture is highly patriarchal. The ladies have been brought up to show extra etiquette to men. Adding this to the fact that she will know that you are a foreigner, her display of courtesy may border the absurd.
As mentioned earlier, young French are hooking up and having sex only to go their separate ways in the morning. This has been also greatly influenced by the great number of foreigners who come into the country for different reasons. These foreign women are seldom looking for long term relationships but will be content with one-night stands.
Best Places to Meet Single Girls
Grit and grandeur coexist seamlessly in Marseille, an exuberantly multicultural port city with a pedigree stretching back to classical Greece and a fair claim to the mantle of France's second city. Once seen as somewhat dirty and dangerous, and lacking the glamour of Cannes or St-Tropez, this black sheep of the Provençal coastline has blossomed in cultural confidence since its 2013 stint as the European Capital of Culture. The addition of a brace of swanky new museums is just the outward sign of optimism and self-belief that's almost palpable.
Marseille's heart is the vibrant Vieux Port (old port), mast-to-mast with yachts and pleasure boats. Just uphill is the ancient Le Panier neighborhood, the oldest section of the city. Also worth an explore is the République quarter, with its stylish boutiques and Haussmannian buildings, and the Joliette area centered on Marseille's totemic Cathédrale de Marseille Notre Dame de la Major.
Bars, Pubs and Nightclubs
Cabaret Aléatoire: Established in part of a sprawling renovated factory, Cabaret Aléatoire offers something off the electronic beaten path. This is an inclusive place, for anyone hoping to discover new electronic artistes as much as internationally renowned stars.
Rowing Club Le Restaurant Marseille: Near the Vieux Port – the central harbor and beating heart of the strolling crowds on sunny evenings – is Marseille's Rowing Club, located down an inauspicious side road at the very end of the marina. It's an easygoing but stylish venue, with tapas-style French delicacies served early evening followed by a DJ set of summer classics. As you'd expect of a rowing club, the waterside views are sublime over Marseille's Fort Saint-Jean.
Le Petit Pavillon: Le Petit Pavillon is one of a few buildings etched into the rock skirting Marseille's coastline, literally hanging off the cliff overlooking Château d'If, the fortress where the fictional Count of Monte Cristo was imprisoned.
U.percut: Happy to host anything that will get feet shuffling, U.percut puts on killer jazz bands, crooning soul stars, hip hop maestros and late-night breakbeat DJs under its vaulted stone ceiling. Upstairs it has some excellent local wines, an impressive whiskey list and mouth-watering tapas.
Baby Club: Located in the bohemian neighborhood of La Plaine, Baby Club offers the perfect atmosphere for an abandoned after-hours party. Look for its garish zebra-striped exterior, then head inside to catch the latest French and European house and techno DJs. Some nights are free, but a cover of €10 is more common.
Au Son des Guitares: Popular with Corsican locals, this small club next to the opera was once a favorite of Spanish refugees in Franco's era. It has limited dancing, lots of (pricey) drinking and performances on most nights, including the occasional Corsican singer. Look sharp to get in.
Trolleybus: Shake it to techno, funk and indie in between games of pétanque at this mythical Marseillais club with four salles (rooms) beneath 17th-century stone vaults at the Vieux Port. Catering to night-owls since 1989.
La Friche, Marseille: Running the length of Marseille's large St Charles train station is Friche la Belle de Mai, a hub of innovation set within an old tobacco warehouse. Better yet, take in the weekend sunset on the top of the building, overlooking the rooftops of Marseille, listening to the DJs, drinking a local brew, surrounded by groups of friends or families watching their kids play ball.
White Rabbit: This is a no-frills hipster hangout, with live music every weekend, local beer on tap, pizza and a decent happy hour (Monday to Saturday, 5.30 pm to 8 pm). In summer, it's common after the live music ends to find a DJ set up on the waterfront outside letting rip a little Queen.
Marsatac: Probably the most well-known of Marseille's summer parties, Marsatac was founded over 20 years ago to showcase the best local hip-hop artists in the region – it has since extended to electronic music. The three-day event has moved around the city as it has outgrown smaller venues and now attracts 40,000 people to over 35 sound stages, a long way from the 2,500 people who first turned up.
L'Unic: Situated in one of the loveliest areas of the city, L'Unic is a wonderful bar, where the drinks never stop coming and the fun never ends. Open from early morning until late night, it sees a variety of folk come through the doors. Older locals love it for a late morning or early afternoon drink, whilst younger people head here later on in the evening to start what usually ends up being an unforgettable night out.
Shopping Malls
Some of the most popular malls in Marseille include:
Centre Commercial Grand Littoral
Les Terrasses du Port
Centre Bourse
Centre Commercial Prado Shopping
Les Docks
Les Voûtes de la Major
Outdoors
Musée d'Histoire de Marseille: This intriguing 15,000-sq-metre museum traces the story of 'France's Oldest City' from prehistory (the paintings of the Cosquer Cave) to the present day, across 12 chronological exhibitions. The complex was built beside the remains of a Greek harbor uncovered during the construction of the Bourse shopping center. Highlights include the remains of a 3rd-century merchant vessel discovered in the Vieux Port in 1974: to preserve the soaked and decaying wood, it was freeze-dried where it now sits, behind glass.
Basilique Notre Dame de la Garde: Occupying Marseille's highest point, La Garde (154m), this opulent 19th-century Romano-Byzantine basilica is Marseille's most-visited icon. Built on the foundations of a 16th-century fort, which was itself an enlargement of a 13th-century chapel, the basilica is ornamented with colored marble and superb Byzantine-style mosaics. The campanile supports a 9.7m-tall gilded statue of said Mother on a 12m-high pedestal, and the hilltop gives 360-degree panoramas of the city.
Le Panier: 'The Basket' is Marseille's oldest quarter – site of the original Greek settlement and nicknamed for its steep streets and buildings. Its close, village-like feel, artsy ambiance, cool hidden squares and sun-baked cafes make it a delight to explore. Rebuilt after destruction in WWII, its mishmash of lanes hide artisan shops, ateliers (workshops) and terraced houses strung with drying washing.
Vieux Port: Ships have docked for millennia at Marseille's birthplace, the vibrant Vieux Port. The main commercial docks were transferred to the Joliette area in the 1840s, but the old port remains a thriving harbor for fishing boats, pleasure yachts and tourist boats. Guarded by the forts St-Jean and St-Nicolas, both sides of the port are dotted with bars, brasseries and cafes, with more to be found around place Thiars and cours Honoré d'Estienne d'Orves, where the action continues until late.
La Vieille Charité: In the heart of Marseille's Le Panier quarter is this grand and gorgeous almshouse, built by Pierre Puget (1620–94), an architect and sculptor born just a couple of streets away who rose to become Louis XIV's architect. With its neoclassical central chapel and elegant arcaded courtyard, it's a structure of great harmony and grace.
La Joliette: The old maritime neighborhood of La Joliette, moribund since the decline of the 19th-century docks, has been revitalized by bars, shops and restaurants. Ferries still depart for ports around the Med, but the long sweep of 19th-century commercial facades along Quai de la Joliette has been given an impressive scrub.
Château d'If: Commanding access to Marseille's Vieux Port, this photogenic island-fortress was immortalized in Alexandre Dumas' 1844 classic The Count of Monte Cristo. Many political prisoners were incarcerated here, including the Revolutionary hero Mirabeau and the Communards of 1871.
Basilique Saint-Victor: Dedicated to the martyr Saint Victor, this house of worship once belonged to an abbey founded in the 5th century. The foreboding exterior has the feel of a medieval fortress, and the church has a special aura because of its ancient beginnings. The foundations of the church date back to Early Christian and Carolingian times, although the turreted towers are from the 11th and 14th centuries. In the crypt, there is the original catacomb chapel and the Grotto of Saint-Victor.
Universities and Colleges
Examples of universities and colleges in Marseille include:
Université de Provence Aix-Marseille
Université de la Méditerranée Aix-Marseille
Université Paul Cézanne Aix-Marseille
Ecole Centrale de Marseille part of Centrale Graduate School
École pour l'informatique et les nouvelles technologies
Institut polytechnique des sciences avancées
KEDGE Business School
Relationship
When it comes to dating, the French like to play by their own rules and these differ significantly from other European cultures. While this may take some getting used to as it can also pose an exciting challenge. Believe it or not, the French usually don't date per se. While cultural stereotypes would have you believe that they are the masters of romance and seduction, the reality is quite different. Sure, it might be true that both French men and women are generally confident by nature and not afraid to go for what they want. But how they approach the world of dating is arguably far less aggressive than some other cultures.
Holiday Romance
Holiday romances are fun, often commitment-free, and definitely give you something a bit more memorable to remember the trip by, and even if it goes wrong, no worries, because you never have to see them again. While some have met that random guy or girl in a hostel or a bar somewhere overseas and managed to turn that exciting fling into something long-lasting and beautiful. Holiday romances only have a 7% chance of working out. Holidays aren't a time to play it cool. You might only have a week or less in which to catch their eye, so acting fast is crucial. Try to be braver with making the first contact than you would be at home. Nobody likes having regrets, after all.
Tips for Successful Relationship
Although actions indeed speak louder than words, words often speak more clearly than actions. Take a moment now and then to verbalize your feelings for your partner. A simple "I love you" or "You mean the world to me" can go a long way towards making your significant other feel wanted, cared for, and secure in your relationship.
Small acts of physical intimacy – the hand on the small of the back as you brush by in the hallway, your arm around their shoulder on the sofa, your hand on their thigh when seated side-by-side, holding hands while walking down the street – give your partner a warm feeling and convey the love and affection you feel for them. The littlest touch can be as important, or even more important, than the longest night of sexual intimacy.
Don't keep your likes and dislikes, dreams and fears, achievements and mistakes, or anything else to yourself. If it's important to you, share it with your partner. More than that, be sure to share more with your partner than you do with anyone else. While there is certainly a need for some personal space in even the closest relationship, give as much of yourself and your time as you can bear to your partner.
Take advantage of opportunities to give material tokens of your love. Just the right book picked up at the bookstore, a special dessert, a piece of jewelry or clothing you noticed at the store – anything small or large that tells them you were thinking of them. Leave a love note for them, or send them an SMS at work to "I love you" – again, the little reminder that they're always on your mind will help your partner feel better about themselves and secure in your relationship.
Love
It's very common for the French to refer to you as their girlfriend or boyfriend when you're only one or two dates in. This doesn't mean what it means in other cultures that you're locked in. They can give up the moniker just as easily. They can also say they love you very quickly, meaning that they think you're great, rather than wanting to spend the rest of their life with you. And the language is great for this too. "Je t'aime" means I love you, but "Je t'aime bien" means I kind of like you. So if you do find yourself saying it too early, and you get confronted with a look of shock, just quickly add the "bien" and all will be fine. Expect public displays of affection (PDAs) too.
How to Make Sure She Is the One
There comes a certain point in a relationship where you need to decide whether you'll introduce your girlfriend to your friends and family. A certain level of the intermingling of your worlds is inevitable even in fairly casual relationships — it's not a huge deal for a partner you're not certain about to have met some of your friends, for example — but meeting family, and in particular your parents, is usually a sign you're looking to take things to the next level.
One obvious sign that you're onto a winner is if you find yourself constantly daydreaming about a future together with your girlfriend. If the idea of getting married, having kids, buying a house or embarking on a long-term project together fills you with joy rather than dread, you should take that as a sign that your relationship has the potential to last the ages.
It's easy to find your partner attractive when you first start dating. Hormones are flying, the relationship is full of novelty, and you have yet to discover your partner's most grating bathroom habits. But this rush of initial attraction will inevitably fade if you don't have enough basic compatibility to keep each other interested — intellectually, emotionally and sexually.
If you're going to be with your partner for a long duration, you're going to need to be able to endure life's hardships together. Life is not always smooth sailing, and neither are relationships, so being able to weather the down times with a sense of humor is a must. Of course, it's not all doom and gloom, and a sense of humor also makes life's high points even more blissful. Either way, being able to laugh together is crucially important, so if you've found someone who can make you see the lighter side of life, hold on to her.
Marriage
You must be over 18 and not already married to get married.
Getting legally married in France is only possible through a civil ceremony which takes place at the council offices (mairie). The couple can then follow this with a religious ceremony, a secular service, or whatever celebration they choose, in a destination of their choice. This is the case for both heterosexual and same-sex couples. Same-sex marriage was legalized in France in 2013, and the procedures and ceremonies are nearly identical to those for heterosexual marriage. Both are called a marriage (mariage).
The civil ceremony at the mairie must be in a commune (town or village) that you or your future spouse is linked to where one or both of you live, or where one of your parents live. Find the address and other details of your local mairie online. Most mairies are so small they only have one receptionist (and many have quirky opening hours as a result) so simply saying you want to get married is enough to start procedures. In larger towns, you can ask for the office des mariages (office of marriages) although this may cause some confusion if they don't have a separate department.
You must apply together to the mairie in question, and prove that you are both free to wed. This may include a face-to-face interview, either together or separately. The mairie will then publish the bans for a fixed period. This is a formality where your intent to marry is publically announced, to allow anyone with knowledge of a legal impediment (e.g. an existing marriage) time to notify the registrar.
This process typically takes at least four weeks, longer if one or both of you are not French. You may have a limited choice as to which day you can get married. Be prepared to be flexible.
Many people come to France to get married. However, the paperwork to arrange a civil wedding while out of the country is complex. Non-residents who do not have a parent living in France require a special dispensation to get married in the country, and this is very rarely granted. Many couples prefer to have a civil wedding in their country of origin or residence, and hold a second, religious or secular, ceremony in France.
Wedding
At French weddings, the bride is not the center of attention. Instead, the focus is on the two families coming together. From the get-go, French weddings tend to be less gendered: when the girl gets her ring, she typically gives the groom a nice watch. The bride and groom each have a mix of male and female witnesses, all of whom contribute to the planning of the day. So, whilst the bridezilla exists in every culture, of course, in France she's a rare breed.
On the day of the wedding, it's customary for the groom to collect his bride-to-be from her home before the ceremony. The procession is led by musicians and the bride with her father. On their way to the chapel, children block their path with white ribbons, stretching them across the road. The bride must cut the ribbons as she passes, proving that she's able to overcome obstacles married life might throw at her.
The nearest equivalent that the French have for best friends to take part in is the witnesses. The bride and groom can have one or two witnesses each for the ceremony. They do, however, have children leading the way for the bride - the equivalent of flower girls and ring bearers.
The French don't have wedding cakes, well, not as we know them. Instead, they have what is called a croquembouche - essentially a pyramid of vanilla cream-filled, balls of goodness! This custom stems from the mid ages, where wedding guests would each bring a small cake to the wedding to be piled high. The profiterole style cake is sometimes replaced with an alternative conical offering - maybe macrons or other French pastries.
Family Life
Family is the backbone of French identity and community life, although these days couples marry later and wait longer to have children. Extended families often maintain close links so grandparents hold the voice of authority and youngsters toe the line for fear of disapprobation. In big towns and cities, this is changing but throughout France, you'll see families lunching out together and taking part in sport and leisure en famille.
The nuclear family is still the most important unit in society. Many children will remain at home until they finish their education. It is becoming more common for young adults to prefer to live independently when they have financial stability while maintaining connections with their family. For example, weekend visits to one's parents and grandparents are common. The family plays a large role in passing on cultural values. Moreover, the extended family provides financial and emotional support to the individual.
Nearly all French women engage in paid labor and the dual-career family is becoming the norm. Men are often still seen as the primary income earners. Many women are still expected to fulfill more traditional gender-stereotypical roles such as cooking, cleaning and child-rearing. These expectations persist alongside other commitments such as pursuing higher education or partaking in paid labor. There is a stricter division of labor in more rural areas, although this is changing as more women enter the workforce.
See Also