Pretoria
Guide for dating in Pretoria helps you to meet the best girls. This dating guide gives you tips how to date South African women. You will learn rules where and how to flirt with local South African girls. We advise how to move from casual dating to the relationship and find the real love. We also tell the best dating sites in Pretoria. In this article below you will find more information where to meet and date girls in Pretoria, South Africa.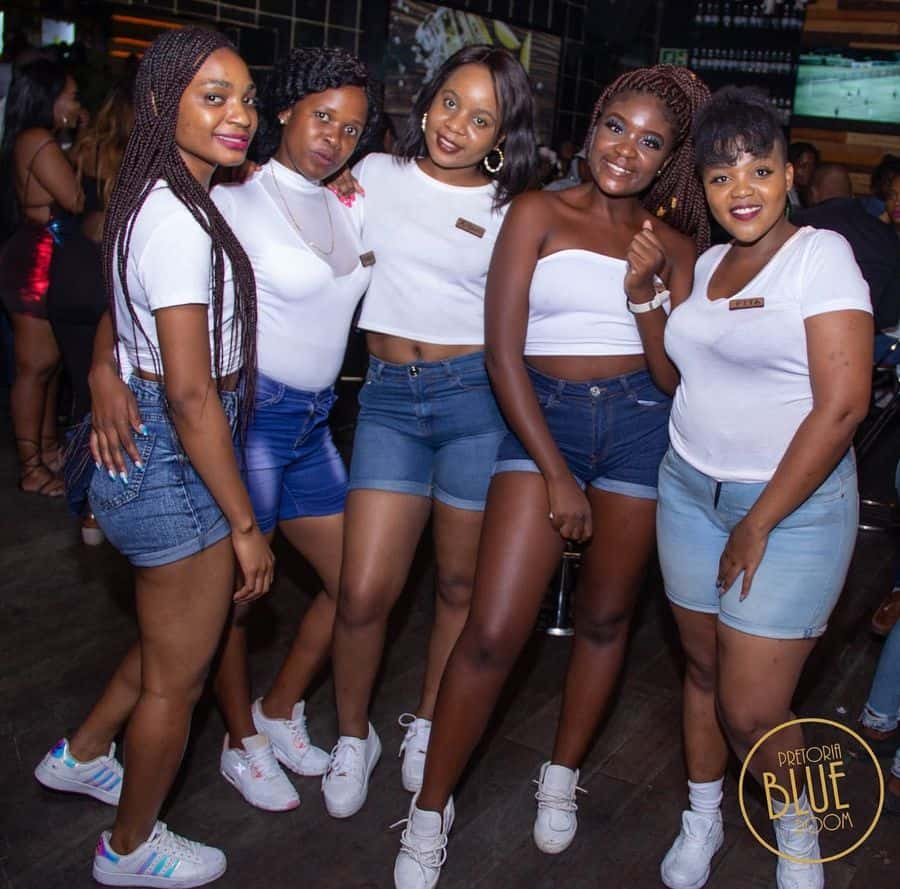 Girls in Pretoria:
Loyalty of girls: 4.5 / 5
Education level of girls: 4 / 5
Dating in Pretoria:
Chance of arranging dates: 4 / 5
Casual dating culture: 3 / 5
Online dating popularity: 4 / 5
Sex in Pretoria:
Women's sexual activity: 3 / 5
More about Pretoria:
Nightlife in general: 4 / 5
Locals' English level: 4 / 5
Moving around the city: 4 / 5
Budget per day: US$40 - $500
Accommodation: US$20 - $200
Dating
Pretoria is one of the capital cities of South Africa, as it performs the key function of legislation. The other two capitals are Cape Town and Johannesburg. Much like the others, it offers a great prospect of natural adventure combined with a plethora of beautiful women whom millions of foreigners each year cannot resist.
Pretoria is an amalgamation of different cultures and ethnicities. It is a city which has ample supply for the single man, no matter his taste or preference. The great variety of women is one of the most exciting things about the South African dating scene, made even better with some of the liberal reforms which have allowed for women to express themselves freely
Pretoria may be tough for some, especially visitors who do not understand the landscape. Crime affects life more than one would think, and it makes the girls hesitant to talk to strangers. Most assume that they are simply disinterest, but it is not the case. Read on to find out how you can make the best of dating in Pretoria – a guide for success no matter what your goals are.
Dating Culture
Girls who are of European descent will have a more western view of dating. The main western contributions to South Africa come from the British and the Dutch. Between the two, the British-descended girls are to be found in the inner-city and the suburbs. They are much like any other westerner and have the most casual approach when it comes to dating. There is little fuss and dating is what you make of it. The girls who are of Dutch descent are labelled as "Afrikaans". They speak a derivative of Dutch called "Afrikaans" and often live in a suburb in the North of Pretoria. Generally, these girls come from wealthy homes or farms and they have a more conservative approach to dating. You are required to go for a few dates and you may not be chosen to become a long-term partner. Furthermore, many of the girls do not have sex before marriage because of their Christian faith.
Mixed race girls are also common in South Africa. They are called "coloureds" and have a unique culture. They are known for their flavourful cuisine and colourful personalities. Most coloured girls have a western view of dating, but you may find some who are conservative. They happen to be known as the Latinas of South Africa as they display the same passion and fiery personalities. Within the mixed race girls are two other sects of culture in the form of Muslims and Hindus. Muslims are extremely conservative and do not have a popular dating culture. Hindus are open to dating and most are progressive with both dating and sex.
There are native girls who are usually in the poorer areas. Others have adopted a mixture of western society and tradition. These girls are exciting but have huge attitudes. Their dating culture is a fun one. Long term commitment tends to occur late in life. However, black cultures have some of the worst infidelity rates in the country, so be careful when committing for the long run.
Sugar Dating
Sugar dating is one of the best ways to find a date in 2023. Men who are willing to buy gifts for sugar babies, will get physical or emotional pleasure for a return. Take a look of the wide selection of girls from SecretBenefits.
Online Dating
Dating in Pretoria can be a bit tricky due to not knowing if you have a solid connection, so your best bet is to sign up for a dating site before you venture to the night club or bar, so you can meet a few locals ahead of time. AdultFriendFinder.com lets you meet local members in Pretoria and get to know them on a personal basis before you meet in person. Take advantage of site features like live chat and member to member webcams so you can begin flirting before arranging a face-to-face meeting.
Webcam Dating
Feeling lonely in Pretoria? Arrange a virtual date with your favorite webcam girl right now! We have thousands of hot girls online waiting for you. Visit DatingLocalGirlsLive.com!
Women
The women in South Africa are gorgeous. There are so many different types of women and each ethnicity has their own upside. The British descended girls are elegant and have a unique charm about them; however, some find them plain. Afrikaans girls are blessed with amazing figures and a sun-kissed skin. They are playful, full of life and known for their skills in bed. Mixed race girls are known to be the best in the business when it comes to sex. Their passion and confidence cannot be matched, but you will have to sift through a few uglies to find a hot one – and there are really hot ones with light eyes and amazing figures! The black girls are special, too. However, they have a different culture which some cannot get past.
South African Girls (age 18 - 29)
Pretoria is a harsh landing ground. For the start of any young person's life, university is usually a starting point. Higher education is a must in order to have a job and avoid poorer areas that are too dangerous to live in. These girls are also the most liberal of all other generations. South Africans are hot and the girls in this category are known to have fun with casual relationships, so use it to your advantage.
It is important to note that South Africans tend to marry younger than most. By the time most people hit 26/27, they start looking to get married – some even earlier. If you are looking for a relationship or a hookup, university is the best time.
South African Women (age 30 - 45)
This is a segment of the population where the women are harder to find but easier to work with. There are a lot of women who are divorced and hurt by their relationships in the past and they look for something to fill the gap. Some have moved on to the point where they are looking for something long-term and there are those who just seek a fling. No matter which option you go for, you will find that these women get to the point. They know what they want and they don't play the same games as the younger girls.
South African Ladies (age 45+)
The more mature segment of the population is harder to work with. You are now dealing with people who grew up in a regime that separated people based on class and color. Needless to say, you will find some crazies in the mix. However, if you are willing to scrounge around on dating apps and bars, you will probably find a mature women who wants a hookup. It is not usually a relationship of lasting consequence which people seek.
Foreign Girls (tourists, expats, students, etc.)
Pretoria is not the main destination of foreign girls. It does not have the same pull as Cape Town or Johannesburg, but it still has a lot to offer through fine restaurants, a great economy and travel-worthy sites. The legislative capital of South Africa is eager to please, and you may be surprised at how many tourists there are; Try the following locations for the best chance of meeting foreign girls:
Union Buildings
Rietvlei Nature Reserve
National Zoological Gardens of South Africa
Sex
Much like the section on women and dating in Pretoria, the experience differs greatly depending on culture. However, one can safely say that there are many gorgeous women who are capable of providing blissful sexual satisfaction. South Africans love sex, and certain segments of the population love it even more. There is a sexual partner for everyone – from the more conservative right down to those who like to get kinky behind closed doors. The women of the nation are not only beautiful, they are technically gifted between the sheets.
Sex Culture
This arguably has the largest room for debate. There are some whose culture has a very conservative view of sex. The nation is home to staunch Muslims and Christians. They provide the most conservative voice when it comes to sexual culture, as they believe that sex is prohibited until marriage. Both the church and the Islamic community have a great influence, so be sure not to offend anyone.
With that being said, most of society takes a liberal approach to sex. It is made to be whatever couples want it to be, a view which has become more popular with the younger demographic. This includes the right to have casual sex, which has become increasingly common. However, when it comes down to the average girl you will bump into, expect to wait three to four dates before she invites you to the bedroom.
Getting to know someone before sex is often a precaution because of crime, reputation and a high infection rate of STDs.
One-Night Stands
One-nights of pleasure are definitely available. However, they take work. Your first impression is important whether you meet a girl online or in a bar. Unfortunately, the crime in South Africa is disproportionately racially based, so crime is mostly committed by black and mixed race people. This does make it harder for those races to gain trust, but it is what it is.
When you approach a girl, be sure to dress appropriately with a style that speaks class over flashiness. Many of the gangsters are flashy with jewellery and sneakers etc. Be sure to differentiate. When it comes down to it, conversation, level of English and pure humour will get you in a girl's pants quicker than anything else. If you have the mouth to achieve it, hookups await!
Best Places to Meet Single Girls
Pretoria is a busy city, but most of the action happens indoors. There are many reasons for this, but every one of them tells you that finding single women is best done in the following locations:
Nightclubs
Online
Universities
Top tip: The online route is still somewhat controversial in South Africa, but it is becoming increasingly popular with the younger crowd. Be careful of trannies and prostitutes though.
Bars, Pubs and Nightclubs
Pretoria is a place filled with young people who love to party when the sun goes down. A rave in South Africa is known as a "Jol" and to the local partyers, "Jol is life!". The clubs are a representative of the lifestyles of the wealthy in South Africa and its thriving student population. Most are located in the CBD or near a university.
The clubs are also one of the best places to look for a casual hookup. The great things about the nightlife culture is that it has become a meeting place for people who are interested in casual hookups. Thus, attractions and romances are easily made.
The top ten nightclubs in Pretoria are:
Recess the Venue - A massive club with multiple levels and six different bars. It is packed every weekend, starting with Thursday nights. Recess is most famous for its themed events, which draw a huge crowd. These are prime hookup events.
Madison Avenue – This is a chain of nightclubs which has added a corporate budget and a scientific element to the party scene. They host the best international and local DJs ad the party is always expected to be overboard. Drinks do get a bit pricy, so be prepared. Also, you need to dress up: trousers and a collared shirt are the order.
Moloko – this is one of the country's most exclusive entertainment brands. Expect glitz and glamour, over-priced rinks and fancy evening wear. However, if you can afford it, it is a great party.
Europa Lounge – A nightclub experience that is truly authentic to the African spirit. It has become popular with tourists and visitors because of its local flavour. They also have insane drinks specials.
House 22 – Deep house has become a genre that people all over the world enjoy. Introduced by pioneers such as Tchami and Oliver Heldens, South Africans have become huge consumers of the music. House 22 has been carefully crafted to allow South Africans to partake in the genre – and they have full support . Come the weekend, the club is always packed to the brim.
Presley's – Known for its cocktails and a great DJ line up, this club has been something of a treat to the locals for nearly ten years. It usually has a lot of Afrikaans attendees and the vibe is definitely electric.
Channel M Nightclub – They have an assortment of happy hour specials and a lounge feel to the atmosphere. Theh music consists of EDM, techno, house and trance and there is always a great buzz.
Aandklas – Located in the heart of the university district, Aandklas is a bar which hots things up when the sun goes down. With a cult student following and a great sound system, all one requires is a few shots and the night is bound to be memorable.
Beerhouse – They sell every type of beer, consisting of both local and international brands. However, their real claim to fame is the many craft brews on tap. They also serve up fresh beats on the weekend, as they hire some of the best DJs in the city to turn their dance floor into a mini festival.
Blue Room Central – This club is a great place to let your inner South African come out. It has everything you could want and more, but the best part is the cheap booze the club offers at certain times of the evening. The two-for-ones are not to be missed.
Shopping Malls
The malls in Pretoria are great, but there isn't a huge variety. The best mall to visit is hands down Menlyn Park. It is the largest mall in the city and also the most-visited indoor destination. There are hundreds of shops, including chain stores, high-end brands and many clothing stores and boutiques. Besides that, the food court and cinemas attract a young crowd for all different cultures. Menlyn Park is one of the best malls in the entire continent, third only to the Mall of Africa and Mall of Arabia in Egypt.
Outdoors
The best way to experience South Africa is often to go outside. A nation which has so much nature and God-given beauty is not to be taken for granted. As many people have the same idea, it provides the best chance of mingling. Perhaps a future date may be achieved or perhaps it allows for a current relationship to blossom through mutual experience.
Try the following locations, the best outdoor venues in the city and surrounds:
Groenkloof Nature Reserve – One of the more untouched places in the city, which has areas for picnics, barbeques and hiking. It is frequented by families, single people and students.
Pretoria National Botanical Gardens – Home to some of the best indigenous plants the country has to offer. These gardens are well kept and a great venue to go on a date or look for one. It is romantic, proved by the many proposals within its boundaries each month.
The Sheds – One of those neo-modern locations where a farmer's market is transformed into something that has mass pull. It is a great venue filled with people. It gets particularly full during sports events and on weekend nights. The bar is also amply stocked.
Safaris – No visit to South Africa would be complete without a Safari. There are many safari companies in the city, and the lodges along the way have tonnes of tourist girls. Never rule out mixing pleasure with pleasure!
Universities and Colleges
Perhaps the best chances anyone has of a bit of fun in the city is the universities. Despite the small scale of Pretoria when compared to the rest of the country, the universities remain a shining beacon. Their calibre offers world class education to both local and international students. The colleges and campuses are almost always open to the public to explore. The university students are at their peak of sexual exploration and curiosity, which males for an interesting and highly rewarding gaming ground.
The best universities in Pretoria are:
The University of Pretoria – One of the best universities on the continent. It has fed into many of the South African leadership, innovators and powerful business men and women. It has over 60,000 students, but more importantly, it is the layout of the surrounds that makes this institution such a fine gaming ground. A student town has formed around it – from cheap bars and clubs to budget supermarkets and book stores. Thus, walking within a few kilometres of the university is a ticket to meeting lots of girls.
University of South Africa – Known locally as UNISA, it is one of the main online universities in the country. It boasts over 350,000 students and has its base campus in Pretoria. Again, it makes for a fine location to meet girls walking about campus or meeting friends at a restaurant around the corner.
Tshwane University of Technology – It is not as prestigious as the other universities, nor is it as well supported, but it does have the same student buzz surrounding it. There are lots of girls, most of which would be keen to meet foreign guys. It is known as a college which mostly has mixed race girls. At university, these girls are known to be the most forward when it comes to sex. Sometimes, they will even chase you.
Relationship
The best thing about relationships in South Africa is undoubtedly the people. They are a warm and friendly bunch, full of life and bursting with love once you break down the awkward barrier of acquaintance. Due to the crime rate, this can be a tough ask; it makes people live un a state of fear and keep a hurried demeanour.
Once you manage to connect with that someone special, you will find that the relationships are taken very seriously. The girls are warm and full of personality. Furthermore, they have a deep tradition of developing a household which makes the women slightly old-fashioned in some ways but it makes for a great homemaker for a partner.
The natural scenery and great getaways close by make for tantalizing exploration and trips. A holiday to the coast or natural reserves such as the Kruger National Park are just a short trip away. Most couples make use of this, as exploring the South African landscape is on the bucket list of most couples.
Holiday Romance
South Africa, over the last twenty years, has been transformed and the culture resembles the western world in many ways. Before this time it was not commonplace to find someone who is keen on a short-term fling simply because of the Christian heritage and the fear of societal stigma. A girl who did such things was branded a slut and would ruin her chances of finding love with a decent man.
Today, you will find many of the younger girls are keen for flings. Holiday romances with foreigners have an exotic feel and offer an exciting prospect to most girls. Furthermore, the many different types of women make South Africa a great destination to try many different ethnicities through holiday romances or short-term flings.
Tinder is undoubtedly the best way to find local and foreign girls who are willing to start a steamy affair. Many foreigners and locals head to tinder for such a purpose. For some reason, there are a lot of German girls on the platform as well as South American Latinas. The local mixed-race girls (known as coloureds) are also usually keen for a short-term romp with little to no strings attached.
Tips for Successful Relationship
The women of Pretoria are charming and gorgeous. Their sweet natures are likely to have you spellbound in no time, as the combination of beauty and character merges to create an irresistible package. However, as you move into the relationship, cracks and flaws are likely to be revealed. Thus, there are a few tips to be considered to give you the best chance at achieving a successful relationship in Pretoria:
Family – South African families are nosy and protective over their daughters. Due to the conservative nature of most of the people, you may be required to meet the parents before the relationship gets too serious. Some parents even want you to ask permission. Be sure to talk with the girl about her family's preference.
Understanding – Cultural clashes are common in South Africa. There is simply no avoiding conflict or at least a difference of opinion. Be sure to have the ability to meet halfway. Adapting a culture of your own has proven to be the best route for South Africans, as more mixed-race and poly-cultural couples emerge after Apartheid.
Time – One of the most valuable commodities in a busy city such as Pretoria. It is the legislative capital of the country as well as one of the main centres of commerce. People tend to chase careers, so be sure to take time out for your partner – perhaps a date or shared activity.
Trust – This is the foundation of any successful relationship. South African men can be flirtatious; some of the women can be as well. Without trust, the relationship will not be able to stand through pressure and external interference.
Talk – As much as you can handle. Talking is the best way to keep the relationship alive and directly deal with the problems. Without constant communication problems get bigger and couples lose their knowledge of each other. Romance lessens and the relationship is generally worse in direct correlation with the amount of communication.
Love
The South African love is one that is passionate and pure. Most people, bar certain weird factions of the indigenous tribes, equate love with monogamous marriage. That is the apex of a relationship-p and where most South Africans intent for it to head. The city itself is fantastic as it caters for love in many forms, including the sustenance of the economy and the beauty in the form of nature.
Most South African couples look to take a break from the heavy urban environment of the city, making a getaway to some of the coast al cities are resorts close by. The city provides the financial aspect of the relationship, but the natural retreat is located close to the coast in cities such as Durban and Cape Town.
The women of South Africa definitely buy into the idea of love. It is something that they grow up dreaming about and it is a thirst which does not go away unless quenched. Not only are the girls pretty to look at, but you will find them extremely loyal – something that evokes trust and a security for years to come.
How to Make Sure She Is the One
Nothing beats the feeling of finding the one, that person with whom all happiness and the hope of a future rests. It is nothing short of thrilling and exciting, something which causes people to risk their lives in exchange for making someone else happy. With that being said, it can also be one of the blind spots, as many people are hurt when they find out that the person they thought was the one was not meant to be.
To make sure that you have every success, try using the following filters:
The way she treats other men – South African girls are loyal. If they find the right man, they never look elsewhere and you should notice less interaction with other men.
Character – Some characteristics are good, but they may not be conducive to a successful relationship. If you do not mesh in character and personality, you may find a long-term impasse.
Values – The different cultures and people groups in South Africa have led to different value systems. For example, some people believe in taking land because of past aggrievances. Obviously, there are others who don't. Ask big questions about religion, vales and morals before you commit.
Can you communicate effectively – without this crucial facet of the relationship, it may be short lived. Communication is the key to getting through problems. Without it, the smallest problems may cause a fracture.
Top tip: the path of a single man is a fun one. It offers the freedom to explore many women, places and experiences. It is not something to be given up easily, so serious introspection is required. If she really is the one, you will find that the choice is an easy one.
Marriage
South Africans tend to get married early. By the age of 25, most people are looking to settle down with a partner for life. Families are started within the next few years. The married life in Pretoria is mostly affected by level of earning. One may find that the standard of living changes substantially based on the neighbourhood, socio-economic circumstances and disposable income.
Most marriages are intended to last for a lifetime. There is a severe social stigma attached to divorce due to the nations deep history with the church. However, people find that the bonds of marriage are an enjoyable experience rather than a burden. South Africa is home to great natural beauty as well as the best economy in Africa. The mixture allows for a lifelong romance to flourish.
Wedding
Most families have a wedding at the pinnacle of their ideology. It represents the ultimate expression of romance and is widely considered the happiest day in many people's lives. At a time such as this, many people come together. It is typically South African for the wedding to mean more than the joining of the couple, but the mix of two families, too.
The formalities are dependent on the culture. South Africa is called the rainbow nation, as there is a representative of many races, religions, tribes and traditions. Thus, weddings may differ substantially depending on who you talk to. Traditional western weddings are done by the mixed race and European girls. These have both a ceremony where the couple is wed (this is usually done at a church) and followed by a reception which has food, speeches, dancing and alcohol.
Traditional African weddings have unique ceremonies that usually involve some sort of dowry called a "labola". After the payment has been made, the woman is "delivered" to the family of the groom. A ceremony is prepared at a venue chosen by the groom's family and a feast follows. These weddings are not always exclusive to a guestlist, but a public affair for the entire community.
Muslim and Indian weddings also have unique ceremonies. The former have dories and the wedding takes place at a mosque. Interestingly, a Muslim wedding is not recognized by law in South Africa – only be the religious authorities. Indian weddings are I accordance with Hindu tradition and the couple usually get legally married by the court first.
Family Life
The South African family life is one that relies on everyone in the circle. Families are extremely close, and members usually stay in close proximity of each other. Thus, you will be able to find lots of families who live in the same geographical area. More often than not, this is because Pretoria separates people based on their socio-economic standing. Thus, it is common for people of a similar tax bracket to stay in one part of the city.
When raising a family, crime is one of the highest concerns on the list. People do not walk around after dark. Even driving a car in some neighbourhoods is asking for trouble. Thieves and hijackers have been known to throw bricks at cars in an attempt to steal valuables or the car itself. The high rates of poverty do not help the cause, as many people resort to crime as a means to survive. Most hire a private policing service or security team to protect the property. The package usually includes an electric fence, an alarm system and armed response should the alarm go off. In fact, South Africa has 7 times more private security personnel than official police.
There are a great number of good schools in the area. Again, it is something that only really wealthy people can afford. The country has one of the worst inequality of income stats in the world. The poor live far below the $2 a day line, and the wealthy people are very wealthy. South Africa has many US dollar millionaires. Thus, if you are able to earn enough, there is great opportunity for growth and development for the whole family. However, parents of poorer children are likely to pass on the same standard of living. The universities are great and South Africa has many jobs available, including a financial sector that competes with the very best of the first world.
All in all, if you have the means to survive in a comfortable area in Pretoria it can be a really good experience. However, anything sub middle class makes the city a living hell. The murder rate is sky high and the petty crime is rampant. The close-knit extended family combined with the natural beauty and a friendly culture is a great way to live life.
See Also