Islamabad
Guide for dating in Islamabad helps you to meet the best girls. This dating guide gives you tips how to date Pakistani women. You will learn rules where and how to flirt with local Pakistani girls. We advise how to move from casual dating to the relationship and find the real love. We also tell the best dating sites in Islamabad. In this article below you will find more information where to meet and date girls in Islamabad, Pakistan.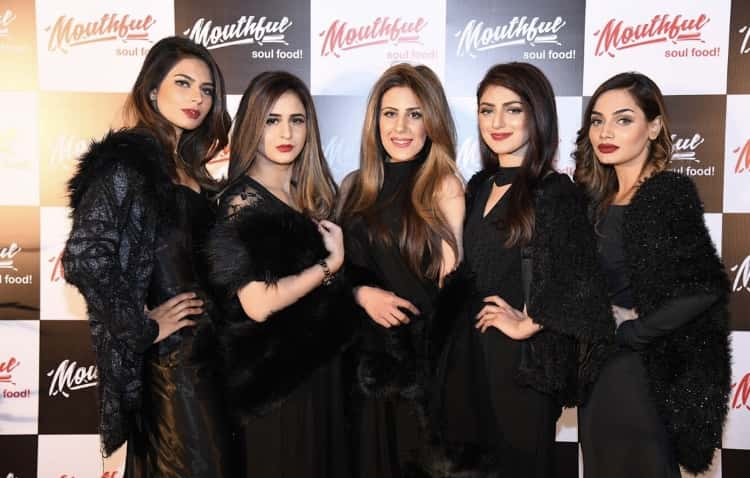 Girls in Islamabad:
Education level of girls: 3 / 5
Dating in Islamabad:
Chance of arranging dates: 3 / 5
Casual dating culture: 2 / 5
Online dating popularity: 3 / 5
Sex in Islamabad:
Women's sexual activity: 3 / 5
More about Islamabad:
Nightlife in general: 4 / 5
Locals' English level: 4 / 5
Moving around the city: 3 / 5
Budget per day: US$80 - $400
Accommodation: US$35 - $200
Dating
Islamabad is the capital city of Pakistan. It is the ninth-largest city in Pakistan, while the larger metropolitan area is the country's fourth-largest with a population of about 3.1 million. Built as a planned city in the 1960s to replace Karachi as Pakistan's capital, Islamabad is noted for its high standards of living, safety, and abundant greenery. The city is one of the safest in Pakistan and has an expansive surveillance system with 1,900 CCTV cameras.
Pakistani youth have been intrigued by dating culture from elsewhere. You have to be careful though because it is not the norm and Pakistan also has blocked dating sites so approaching girls will be a little difficult. Make sure you approach girls who are dressed in a modern way and are not accompanied by their family. Be nice and courteous and do not start flirting too straightforwardly. Be subtle and see if she is interested. if she is not then leave her alone.
Dating Culture
Dating before marriage is common in Pakistan but it is secret dating. Girls are not open about their dating life because slut shaming is a huge issue in the country but things are far better in big cities like Islamabad, Lahore and Karachi compared to small cities. Pre marital sex and adultery is not only frowned upon but its a criminal offence under the law of Pakistan so you will have to be extremely careful. Make sure she knows what you are expecting from the relationship and do not persuade her into doing anything she is not willing to do. If you get invited to any of the parties that happen around town then your chances of scoring a date increase massively.
Online Dating
Dating in Islamabad can be a bit tricky due to not knowing if you have a solid connection, so your best bet is to sign up for a dating site before you venture to the night club or bar, so you can meet a few locals ahead of time. AdultFriendFinder.com lets you meet local members in Islamabad and get to know them on a personal basis before you meet in person. Take advantage of site features like live chat and member to member webcams so you can begin flirting before arranging a face-to-face meeting.
Women
Pakistan has a dual system of civil and sharia law. The Constitution of Pakistan recognizes equality between men and women (Art. 25(2) states "There shall be no discrimination based on sex") but also recognizes as valid Sharia law.
However, women in Pakistan face discrimination as a result of the patriarchal society of Pakistan. Some of the problems faced by women in Pakistan are domestic violence, honor killing, rape and abduction, marital rape and forced marriages. The Global Gender Gap Index report of 2020 ranked Pakistan 151 out of a total of 153 countries. A survey carried out in 2020 ranked Pakistan as the sixth-most dangerous country for women.
Although Pakistan's population is almost entirely Muslim, the status of women differs significantly by community. Women's dress varies depending on region, class and occasion, but shalwar kameez is the principal garment worn by Pakistani women. Ghararas (a loosely divided skirt worn with a blouse) and lehengas were once common, but are now worn mostly at weddings. You will see the younger population of girls dressed in latest western fashion though.
Pakistani Girls (age 18 - 29)
The average age of women for marriage increased from 16.9 years in 1951 to 22.5 years in 2005. A majority of women are married to their close relatives. However, this remains the ideal group to opt for when it comes to dating. The younger lot is more liberal, opening up to different ideas which includes dating and being confident with their own sexuality. You will find most of these girls at the cafes, book shops, shopping malls, universities and parties.
At the end of the 20th century, the school drop-out rate among girls was very high, even though the educational achievements of female students were higher than male students at different levels of education. Since then, education for Pakistani girls has improved rapidly, for example in Lahore, there are 46 public colleges out of which 26 are female colleges and some of the others are co-educational. Similarly, the public universities of Pakistan have a higher girl enrollment than males.
Pakistani Women (age 30 - 45)
Women of this age are usually married and are housewives. Some of them are working as well but you will not find many single women from this age bracket. However, if you have connections with the elite class of Islamabad, you will know about the single ones in that circle and they will be usually open to the idea of dating and hooking up. White men will have better chances because of the general obsession locals have with white people so you are more likely to score a woman from this age bracket if you are caucasian.
Pakistani Ladies (age 45+)
Due to the religious and cultural values in Pakistan, women who do try to enter the workforce are often pushed into the lower of the three employment structures. This structure level, unorganized services sector, has low pay, low job security and low productivity. Women lack ownership of productive resources. Despite women's legal rights to own and inherit property from their families, there are very few women who had access and control over these resources.
Foreign Girls (tourists, expats, students, etc.)
Pakistan's past instability meant that very few foreign girls visited Islamabad. According to recent statistics, most of the foreign girls in the city are immigrants, with most of them coming from Punjab in India and the disputed area of Kashmir. A smaller number of foreign girls are tourists, especially from neighboring countries.
Sex
Like the rest of Pakistan, sex in Islamabad is considered a taboo topic. Men generally aren't judged for it in our patriarchal society but if a woman from a middle-class family or underprivileged background is caught having premarital sex, she gets into trouble.
Sex Culture
Sex education is most controversial in Pakistan. It is seen as immoral and vulgar. In the 21st century, moreover, ideas of sex are shaped by internet pornography which has a known propensity to include pictures of violence.
One-Night Stands
Due to the strict Islamic culture that influences most aspects of life in Pakistan; one-night stands are predictably rare in Pakistan. Casual dating for women is often frowned upon in Pakistan's male-dominated society.
Best Places to Meet Single Girls
Islamabad is the model of what a modern Pakistani city should look like. Clusters of buildings are divided into zones, laid out as a grid with a vast network of roads connecting them all like a spider web. In between the buildings, green vegetation is sprinkled all over the city, making it the greenest city in the country. Rickshaws are banned due to loud noises and the streets are as clean as day. It is what the government envisioned a capital city should be and they went all-in with it.
Bars, Pubs and Nightclubs
Due to the strict Islamic culture in Pakistan, Islamabad's nightlife is relatively subdued. There are no official nightclubs till you are invited to one of the underground nightclubs or parties. Some of the places you can visit are:
Shopping Malls
Some of the malls in Islamabad include:
The Centaurus Mall
Safa Gold Mall
Mall of Islamabad
Giga Mall
The Olympus Mall
Mall of Jinnah Super
Outdoors
The eye-popping Shah Faisal Mosque, nestled at the foot of the Margalla Hills, is one of Asia's largest and reflects an eclectic blend of ultramodern and traditional architectural design styles. Topped by sloping roofs (a stark contrast to the traditional domes found on most mosques), the main prayer hall and courtyard is said to hold around 100,000 people.
Lok Virsa Museum houses a fascinating array of traditional handicrafts including embroidered costumes, old jewelry and intricate woodcarvings - it is well worth a visit. The reference library has resources on history, art, crafts, traditional music and ethnography. Books and other media of folk and classical music can be purchased at the bookshop. Photography inside the museum is prohibited.
About 4km northeast of the Diplomatic Enclave, Nurpur Shahan Village village is a shrine to Shah Abdul Latif Kazmi. Also known as Bari Shah Latif or 'Bari Imam', he was a 17th-century Sufi teacher and Islamabad's unofficial patron saint. Thursday evening can be very festive, with pilgrims and trancelike qawwali (Islamic devotional singing). Foreigners are welcome but should always dress conservatively.
Shakarparian is the site of the impressive reddish-brown granite Pakistan Monument, conceived to represent Pakistan's diverse culture and national unity. Flanked by well-tended gardens and shaped like an unfurling flower, the four main 'petals' represent the provinces of Punjab, Sindh, Balochistan and the North-West Frontier Province (NWFP), with the three smaller 'petals' depicting other regions, including Kashmir.
Universities and Colleges
Islamabad boasts the highest literacy rate in Pakistan at 98% and has some of the most advanced educational institutes in the country. Some of the universities and colleges found in the city include:
Capital University of Science & Technology
National University of Sciences and Technology
COMSATS Institute of Information Technology
Pakistan Institute of Engineering & Applied Sciences
Allama Iqbal Open University
Virtual University of Pakistan
Federal Urdu University of Arts, Science and Technology
Relationship
Many Pakistani marriages are arranged, brokered by the family elders. As nuclear family households are becoming more common in the urban areas of Pakistan, many young adults are now choosing whom they marry. However, even in these circumstances, it is often necessary to receive parents' full approval and consent of their choice of partner. Marriages are considered to be the responsibility of the parents; they pay for the event itself to a large extent. Generally, the protection of the family and honor plays a key role in determining prospective partners.
Potential wives/husbands are usually chosen from within the same socioeconomic bracket. Marriages are rarely approved between people of different socioeconomic tiers. Interethnic marriages are also not very common; however, they are sometimes approved if all other social standings of the families coincided.
Holiday Romance
Holidays come with the added benefit because they offer the chance for one to hook up with beautiful girls. Spending the holidays in Islamabad is the perfect opportunity for you to hook up with local Pakistani girls or even foreign girls who are also on holiday. However, Islamabad is a strongly Islamic country and religion plays a key role in the life of the citizens. This means that some acts such as public display of affection are discouraged.
Tips for Successful Relationship
Unless you have committed to an asexual partnership, sex and PDA such as kissing, holding hands, and cuddling are vital components of a romantic relationship. How much sex a couple has is, of course, up to the particular pair of individuals, so you must discuss your ideas about it to manage any desire discrepancy.
Life and work distractions can become paramount in our minds, and that leaves little time or energy for our partner. Barring any emergencies or deadlines, we should be fully present when we are with our mate. We truly hear what they are saying (instead of pretending to listen), we leave our distractions behind, and we don't pick them up again until the sun comes up and we walk out the door.
When conflicts inevitably come up, remember to approach them thoughtfully and with a lot of kindness toward your partner and yourself. If you see the stress beginning to escalate during a conversation about a conflict, one or both of you can call a break so that cooler heads can prevail.
Love
In Islamabad and Pakistan in general, marriage is considered to be a healthy way to expand the family ties among relatives. Therefore, it is very common to marry someone within the extended family, such as a cousin. These endogamous marriages are considered to be compatible and, because the larger extended family is implicated if they fail, the couple is usually strongly supported by relatives to ensure it doesn't. Additionally, such marriages help keep family property consolidated.
How to Make Sure She Is the One
Falling in love is fun and beautiful and it is something most if not all of us look forward to. Before you settle for her as your girlfriend, you need to look at the bigger picture and ask yourself if she is someone you'd be comfortable growing old with. You may have had to choose her from many options that were before you so you also need to confirm to yourself that you will love her and no one else. As you settle down to get married to her, you need to ask yourself how you will build your future together.
The girl that you plan to marry should be your best friend. A friend is someone you always look forward to spending time with even when there is nothing to do. She will be ready to drop whatever she is doing and be by your side when you need them. She will understand your fears, joys, doubts and will be ready to listen to you even when you don't have much to say. If your partner is someone you love spending time with then you can rest confident that she'll be someone you want to commit to.
The girl for you will make you feel safe at all times. When you are in a relationship with someone, you always want to be comfortable knowing that she only has eyes for you Creating safety, connection, and intimacy in a relationship wires our systems to love deeper. If you're thinking about marrying someone, it's crucial you feel that this person is going to stick around.
Togo, like many other African countries, is deeply cultural. When you get married to someone, you not only marry them but you are her family and she is joining your family. Before the two of you get married, you need to have this knowledge in mind. Your girl should be willing to join your family as this relationship will play a very big role in your marriage. If your spouse is constantly fighting with your immediate family, this will put a strain on you as you will be called to always support her against your own family. Likewise, you should be ready to marry into her family with its strengths and flaws.
Marriage
Marriages in Islamabad generally follow Islamic marital jurisprudence. Culturally, marriages are not only seen as a union between a husband and a wife, but also an alliance between their respective families. Under the Child Marriage Restraint Act 1929, the minimum legal age of marriage is 16 years for girls and 18 years for boys. Searching for a potential groom or bride is the first step of traditional Pakistani marriages. Beyond age 20, both men and women are considered potential grooms and brides. Most marriages in Islamabad are traditional arranged marriages, semi-arranged marriages or love marriages:
Arranged marriage occurs when a member of the family, a close friend or a third person party help bring two supposedly compatible people together in matrimony. The groom and bride have usually never met before, and any interaction between them is akin to small talk with a stranger. This form of marriage is considered traditional but is losing popularity among the newer generations.
Semi-arranged marriage is a growing trend where both men and women interact with one another before marriage (a form of dating). Both the man and woman have usually had several "meet and greet" opportunities, thereby allowing both to gain a sense of familiarity. This process can occur over a few months to a few years and may or may not culminate in marriage. However, if both agree upon marriage, the potential groom will approach his family to send a proposal to the family of the potential bride.
Love marriages (also known as court marriages) are rare since the concept of "family consent" has been eliminated. Such "free-will" challenges traditional mindsets as it "dishonors" the powerful institution in Pakistani society - the family. Without family consent, marriages are usually frowned upon.
Court marriage is official wedlock in between a man and a woman whereby they become life partners solemnized in front of the Magistrate or Nikah Registrar. A court marriage is contracted when one or both parties to the marriage either could not obtain the permission of their parents or they concern they won't be permitted to get married to one another. The Nikahnama (Marriage Contract) in this regard is registered and issued by the Nikah Registrar of the locality, and not by the court. So it should be cleared in mind that no court issues marriage certificate the Marriage Certificate or popularly known Urdu Nikahnama is registered and issued by the Nikah Registrar.
The Constitution of Islamabad provides the right of liberty to choose someone to marry. The court marriage procedure in Islamabad is very simple. The desirous couple needs to fulfill a few requirements that are:
The age of marriage according to Islam is the age of puberty. And as per Law, the age of marriage is the age of majority that is 18 years
Marriage in Islamabad is always done with the opposite sex. Lesbian or Homosexual marriage in Islamabad is a punishable offense
The wedding couple should have free consent to do Nikah
Wedding
Pakistani weddings are great affairs provided you are blessed with infinite patience. It should be noted at the outset that in Islamabad the groom, whether 26 or 66 years old, is always referred to as the 'boy', and the bride as the 'girl' (no questions asked). We are miles ahead of the west in our crusade against ageism.
The Pakistani wedding broadly consists of mayon, mehndi, nikaah, baraat and valima; with mehndi, baraat and valima warranting separate events on separate days. The mayon may be preceded or followed by one or more dholki events, consisting mainly of dancing and singing. Friends and close relatives are invited to, and expected to attend, all major events. This format is adhered to surprisingly invariably even though the only strictly necessary part is the nikaah – the official contract of marriage – with everything else merely being cultural or traditional.
In mayon, oil and turmeric are applied to the bride's face and hands to make her look pale and bland; she is also made to wear yellow – all this designed to make her look especially attractive and glowing on the day of the mehndi (in some cases this transformation is reserved for the baraat). It used to be solely a girl's event but it is gender-neutral now. The guests are served chicken.
Like mayon, the mehndi takes place in the homes of the boy and the girl separately. The goal here is the opposite: to make the bride look especially stunning. This is achieved by henna and bright clothes. On his part, the boy shaves or trims his facial hair. There's a lot of music and dancing. In the end, everybody eats chicken. In recent times, mehndi functions see young men wearing dopattas, garments conspicuous for their absence when it comes to most young women.
On baraat, the bride's family is the host, and the groom's friends and family arrive in a procession (baraat in Urdu). The main events of the baraat are nikaah (if it has not already taken place), some games by way of entertainment, exchange of gift-money (the salaami), the participants getting photographed, followed by everybody eating chicken. Finally, the groom takes his bride home, along with the procession.
On the valima, the participants give salaami, get their pictures taken, and – last but not the least – eat chicken. Like the baraat, there's much hugging all around. This event is hosted by the groom's family. After the event, the girl goes back to her parents', which means that the boy again needs to visit that house and escort her back.
Family Life
The family forms the foundation of society in Islamabad and encompasses a wide breadth of relationships. One's extended relatives have great significance daily and a vast majority of Pakistanis live in multigenerational households whereby three; four or sometimes five generations reside together (including grandparents, uncles, siblings and cousins). Due to the low socioeconomic condition of most of Pakistan's population, family ties are essential for people to survive economically.
The concept of 'wasta' – relationship forming – becomes central to this family dynamic. People generally rely on their relatives more than anyone else for financial, social and employment opportunities (see 'Interdependence and Wasta' in the Core Concepts). Furthermore, considering how big the average household is, most of the income is spent on the upkeep of the family home. Generally, only the privileged elite classes or families who have migrated to cities have adopted the nuclear family setup. Even then, most people's relatives live close to each other and rely on one another for financial support.
Men are generally the main source of income in households throughout Pakistan. According to Islamic customs, in the case that both a husband and wife are employed, the woman's income is considered to be rightfully her own and does not necessarily have to be spent on the upkeep of the home. In traditional homes, it is believed to be a man's sole responsibility to provide for his wife, children and any extended family that reside with them or live elsewhere. This will depend on the economic status of the family, but generally across Pakistan, men are expected to earn for the family while women look after the home and general well-being of the family.
See Also