Abidjan
Guide for dating in Abidjan helps you to meet the best girls. This dating guide gives you tips how to date Ivorian women. You will learn rules where and how to flirt with local Ivorian girls. We advise how to move from casual dating to the relationship and find the real love. We also tell the best dating sites in Abidjan. In this article below you will find more information where to meet and date girls in Abidjan, Ivory Coast.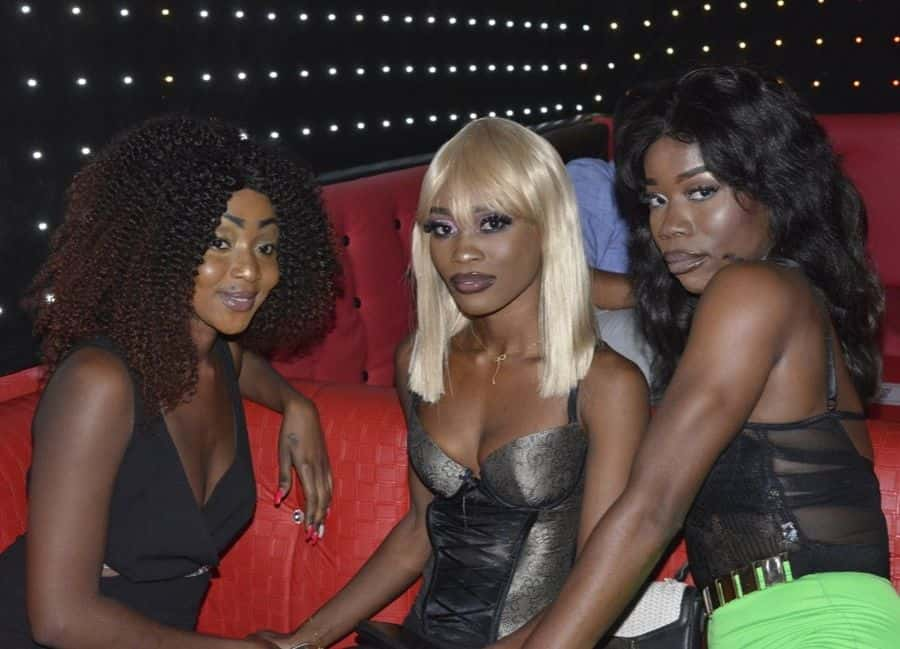 Girls in Abidjan:
Loyalty of girls: 3.5 / 5
Education level of girls: 3 / 5
Dating in Abidjan:
Chance of arranging dates: 3 / 5
Casual dating culture: 3.5 / 5
Online dating popularity: 3.5 / 5
Sex in Abidjan:
Women's sexual activity: 4 / 5
One-night stands: 3.5 / 5
More about Abidjan:
Nightlife in general: 4 / 5
Locals' English level: 2.5 / 5
Moving around the city: 3.5 / 5
Budget per day: US$50 - $500
Accommodation: US$20 - $20
Dating
Ivory Coast, officially known as Côte d'Ivoire is situated in West Africa surrounded by Liberia, Guinea, Mali, Burkina Faso, Ghana and the Atlantic Ocean. The country has a population of about 24 million people. In 1930, the port city of Abidjan was made the official capital city of the country. This was until 1983 when Yamoussoukro was announced as the new capital city. However, since then, the relocation of the functions has been progressing slowly despite the effort by successive regimes to establish
Yamoussoukro as the capital city. As a result, Abidjan has remained to be the largest city and the economic hub of the country. Almost all political institutions such as the President's office, parliament and foreign embassies continue to be located in Abidjan. Abidjan has a population of about 4.5 million people which is 20% of the population of the whole country.
Dating Ivorian girls is a mix of exciting and challenging. It is exciting as the city is full of beautiful girls from all over the country and you can get a chance to hook up with girls from all parts of the country without leaving the capital city. The challenging part only emerges if you are unable to speak French as this is the language spoken by most girls in the city. Once are unable to overcome this challenge, you can be sure to have a good time.
Dating Culture
Abidjan has a very active dating culture. The city is full of young men and women who are ready to hook up and get into relationships. The people of the city are friendly and sociable and this makes the hookups very easy as people are expected to be free with each other. A large part of life in the Ivory Coast has been influenced by its former colonial power, France. The dating scene in the city is, therefore, a blend between traditional African and the renowned French romance. Although dating is normal and acceptable, there is still restraint from public display of affection such as kissing in public as a large part of the population is Christian.
Sugar Dating
Sugar dating is one of the best ways to find a date in 2023. Men who are willing to buy gifts for sugar babies, will get physical or emotional pleasure for a return. Take a look of the wide selection of girls from SecretBenefits.
Online Dating
Dating in Abidjan can be a bit tricky due to not knowing if you have a solid connection, so your best bet is to sign up for a dating site before you venture to the night club or bar, so you can meet a few locals ahead of time. AdultFriendFinder.com lets you meet local members in Abidjan and get to know them on a personal basis before you meet in person. Take advantage of site features like live chat and member to member webcams so you can begin flirting before arranging a face-to-face meeting.
Webcam Dating
Feeling lonely in Abidjan? Arrange a virtual date with your favorite webcam girl right now! We have thousands of hot girls online waiting for you. Visit DatingLocalGirlsLive.com!
Women
Abidjan is the largest city of the Ivory Coast with a population of almost five million people, making it the sixth-largest city in Africa. Outside France, Abidjan is the third-largest French-speaking metropolitan after Montreal and Kinshasa. Even though the government announced the relocation of the official capital to Yamoussoukro in 1983, Abidjan has remained to be the economic capital of the Ivory Coast. The capital city has almost half of the urban population in the country. The city's infrastructure continues to attract Ivorian women from all over the country who troop in hoping to secure employment in the industries and corporations in the city. As the women come in from all parts of the country, they become socialized into the culture of the city.
Abidjan hosts many universities and other institutions of tertiary education. Being the most developed city in the country, Abidjan attracts many young girls from all parts of the city who go to these institutions. Before 1990, the number of girls attending universities in the Ivory Coast was quite low. Things changed and more women are now joining universities and colleges in the city. The young girls attending these schools are very outgoing and energetic as they enjoy life away from their parents. These girls are less endowed financially than the others and so they tend to stay indoors over the week and come out over the weekend to go to the entertainment joints in the city.
Another type of woman in Abidjan is the ones who work in the corporate bodies in the city. Until recently, the number of women employed in the formal sector was very low. This number is now steadily growing and many women have risen in their organizations to occupy management positions. Others are also employed in the numerous multinational organizations in the city. These women are either in the early stages of employment or some have been employed for a long time. Based on age, this is the stage in which many women get children and so need to have a balance between their jobs, their families, and social life.
Many years of civil war in the 2000s saw many people leave their rural areas and come to the cities as they were considered to be safer. This movement saw the number the population of Abidjan grow significantly. With limited resources and opportunities in the city, many women ended up having to seek alternative ways of earning a living. A good fraction of the women that you will come across in the city is market women. Abidjan's markets sell all types of farm produce, electronics, household items, souvenirs and traditional items from parts of the country. These women are mainly to be found at their place of work during the day. In the evening, they will be rushing home to take care of their children.
More than five million foreigners live in Ivory Coast. As the largest city, Abidjan is full of women who have settled here because of school or work. Among these foreign women, the biggest number of African immigrant women in the city comes from the neighboring countries of Liberia and Burkina Faso. From outside the continent, France and Lebanon have the highest number of immigrants. This high number of immigrants especially from West Africa is because Ivory Coast hosts the headquarters of several regional organizations and also because Ivory Coast is the most developed country in French West Africa and so it is a land of opportunity for many French-speaking West Africans.
Ivorian Girls (age 18 - 29)
This age covers the time the young girls finish secondary school, through university or college, to the early years of employment. Ivory Coast has had a rather low transition rate from secondary to university. Due to the limited space in the tertiary institutions, many girls do not go beyond high school. They end up getting married early or remain with their parents. This is however changing and more and more girls are pursuing higher education and competing with boys both in the universities and colleges and also in the job market.
Like girls anywhere else the transition does not only affect their education and residency. As the girls grow out of puberty into adulthood, their bodies also change in preparation for their anticipated motherhood. While puberty sees the breasts appear on their chests, at this age, the breasts grow rounder, bigger and firmer. Ivorian girls are known to have big bosoms. Their hips and bums also grow bigger and rounder and more conspicuous in their bodies. Many girls going through puberty develop pimples on their faces which can negatively affect their self-esteem. This changes as the girls approach their twenties. The pimples slowly disappear leaving the girl's face looking beautiful and more mature.
At this stage, the girls are also on a path of self-discovery. This means being more aware of their sexuality and what it can do for them. With this discovery, the girls wear that bring out their newly developed areas. The choice will include short dresses and skirts, tight clothes and low cut tops that expose the breast cleavage. Much of the choice of clothes, just as many other aspects of their lives, will be influenced by peer pressure as they try to fit in.
To enhance their natural look, these young girls will use cosmetics, jewelry and other beauty products. However, their choice of this will be limited because of their less developed financial ability though their proactivity means that they know of all the latest fashion trends.
Those girls in the institutions of learning still depend on their parents and so they live in paid-for hostels or with relatives or at home for those whose family lives in the city. Even as they grow older, very few girls opt to live on their own. The working ones continue living with friends or relatives and move out when they are getting married to their marital homes though some move out to stay alone in the interim.
With their younger age, these girls are outgoing and have the energy to move from across several entertainment spots in one night. As they go out at night, these girls always move out in large groups.
If you are looking for a young energetic to hook up with or just to have fun, this is the kind of girl for you. Their weak economic position makes them open to you as long as you fund the fun.
Ivorian Women (age 30 - 45)
If you are looking for an Ivorian woman to settle down with, this is the best age for you. The ages before this have girls still discovering themselves and so the relationship will be more experimental for the girls. Women older than 45 years are most likely divorced, separated or widowed. Whichever of the situations, they may be carrying scars which may affect your relationship.
With the secondary sexual features having undergone full development earlier in life, these women are at their prime in terms of growth. The breasts are developed just fine and so are the bum and the hips. Unlike their younger counterparts who dress liberally to attract attention, these women dress less conspicuously. Part of the reasons for this is the fact that some of them are already married and so need to dress appropriately as their status dictates. On the other hand, the ones not yet married are restricted by the need to appear mature in their dressing. This, however, is not an absolute rule as many women here dress as liberally as when they were higher. These women are also able to afford better fashion and beauty products and so look pretty.
The women in this age-group are settled in their careers and some of them occupy senior positions in their organizations. This means that they can afford more well-heeled lives and some of them even own various assets such as cars and houses. In addition to career, this stage marks the beginning of family life for most as they have young children with some getting into teenage life. This means that the young women are faced with the task of establishing a balance in life between their growing careers, their young families and their social life.
While in the past most girls did not venture out to live alone, the modern woman treasures her privacy and independence and so, as soon as she can afford it, she will move out of their family home to stay alone. This ensures that no watches over her life and question her when they move in and out of their house or when they host someone.
As mentioned earlier, this is the best age if you are looking for a long-lasting commitment. This is because these women are past the adventurous phase and the girl you approach will most likely be looking for a serious relationship. These women are more mature and when they go out for a night of fun, they go out in twos or threes.
Ivorian Ladies (age 45+)
As women grow older, they tend to act and behave more maturely and become less outgoing. Ivorian ladies are not exempted from this norm. Until the age of about fifty years, the women continue to develop in all areas of their lives apart from physically. From this age, the body starts a slow process of waning.
At this stage, most women are married with children and even grandchildren. At first, the bodies of these women are still in good shape with curves at the right places. However, as they grow older, the body begins losing its attractive shape and wrinkles start to appear. Initially, these blemishes are concealed by the expensive makeup and jewelry that the women can afford. This only lasts for a while as soon the women accept the grace of age.
Even as they grow older, these women can afford the best products and clothes that money can buy and so they continue to look good even though age may be seen in their faces. Because of their age and for some, position in society, these women wear conservatively as they grow older. By now, the clothes are longer, looser and cover more skin. The amount of cosmetics they use on their face and body also reduces as they do not want to be seen to be doing what the younger generation is doing.
Having worked or even run their enterprise for a substantial amount of time, these women are better placed economically and can afford investments whether with their spouses or on their own. Still, as a result of this long-term engagement, those employed will have risen through the ranks in their places of work and some even occupy senior management positions.
Just as they are matured in every other way, so are they more mature when it comes to dating. Most single women at this age are either divorced or widowed. This means that they have some experience in dating. This can work for good or for bad as the divorced or separated my not be easily lured to get into another serious relationship. If you are lucky, she may only be interested in casual hookups. On the other hand, the widowed or those who have not been married before will have a more open mind when it comes to dating.
Foreign Girls (tourists, expats, students, etc.)
Ivory Coast hosts more than five million foreigners living within its borders. This is excluding the tourists and visitors who fly in for short stints. Out of these foreigners, Burkina Faso and Liberia have the highest number of Africans while France and Lebanon account for the highest numbers from outside the continent. These girls are employed in the multinational corporations in the city although others have been assimilated themselves into the country and work in other formal jobs just as the local girls. As a developed city, Abidjan hosts 8 universities in addition to many colleges and technical institutions. Another big group of foreign girls that you will find in the city is students in these institutions especially the neighboring French-speaking countries.
Sex
There are many opportunities for sex with Ivorian girls in Abidjan. Whether you are looking for a one-night sex experience or sex over a long relationship, the city presents the best opportunity. From any of the various groups of girls listed above, you only need to know what makes each one tick and how you can impress them to get that chance to bed them. It must, however, be noted that Ivory Coast has one of the highest numbers of HIV infections in the world. While this is an indicator of sexual activity in the country, it is a cause for you to proceed with caution as you approach a girl. It is advisable that unless you are sure of the status of the girl you are bedding, you should always use protection.
Sex Culture
The population of the country consists of about 60% being adherents of indigenous traditional religions and about 40% belong to either of the two mainstream religions, Christianity and Islam. Whereas in other African countries, religious convictions hold back many people from being sexually active, this is not the case in Ivory Coast. In Abidjan, sex is not a taboo topic as it is in many parts of Africa. The high rates of infections of HIV as well as other sexually transmitted diseases are a direct indication of the liberal sex culture in the city.
One-Night Stands
As is bound to happen in a city with many cultures, both local and foreign, coming together, one-night stands are common in Abidjan. The city has many young men and women who do not want to get into long-term relationships but just want to have fun. Some of the best places to get these young girls are the entertainment spots and the colleges. The girls in these two places are likely to be single. Whereas some married and committed persons may be tempted to get a one-night stand, the chances are much higher if the girl does not nave someone else. Another factor that encourages this is the high consumption of alcohol in the entertainment spots which inhibit judgment.
Best Places to Meet Single Girls
In addition to the enterprise and work that attracts a lot of young girls to the city; Abidjan has many informal settings that attract young girls. These places are common with tourists and locals who prefer a more social setting as compared to the office. While Abidjan has in the past not been a renowned tourist destination, the situation is changing and as more tourists are coming in, so are places being established to provide recreation for them alongside the locals.
It is advisable that before you set out for any activity to know beforehand the coast and any other requirements of the place you intend to visit. This will help you to make the right decisions and be prepared. Some parts of the city may be slightly unsafe and if you must, you should only to such places in a group and preferably during the day.
Bars, Pubs and Nightclubs
Abidjan is often referred to as the African Paris. This is due to its active and vibrant nightlife. The city has many clubs that open seven days a week. While most clubs have traditionally played mostly local content, demand is pushing them to diversify and cater for the high number of foreigners and also locals looking for something exotic.
Le Seven: Le Seven is a warm night club where you can find a comfortable sitting-room with big leather sofas and a lounge bar lined with tall stools. This place also has a dance floor. The staff is charming and welcoming. When you visit this place be sure to hear and taste the "Akwaba", which is a particular way to welcome a foreigner in the Ivory Coast. You may be sure that you will enjoy this pleasant place with what it has to give. Le Seven is always ready to welcome you.
Le Saint Germain: This is one of the most popular and liveliest spots in the city. It is reputed to have some of the best security in the city. The club has a luxurious ambiance, well-functioning air conditioning and a billiard room to keep you entertained. The club has many attendants who ensure that your orders are processed on time.
Le Che Cafe: This spot is very welcoming and reputed for its originality. Inside, on the first and second floors, you will enjoy the large comfortable space. There is a lounge bar and, everywhere, little tables and cozy sofas to allow you to have your drink. The second floor is equipped with a billiard table and a stage for live concerts.
Le Music'All: As the name suggests, this club specializes in music, particularly jazz music. Music can be played by a locally famous band in concert and sometimes it is a compact disc. This is a place where you can have a drink while listening to jazz.
L'Ebène Night Club: This exclusive venue is ideal for your dates and meetings. This typical African night club suggests some specific meat dishes and, above all, drinks at lower prices to the customers.
Le Havanna Café: This club is found in a very nice villa that has a good-looking exterior aspect. The environment is good if you want to go out and have a drink alone or in the company of friends. Le Havana Café is a night club located on Pierre and Marie Curie Avenue
Bao Café: Although the name suggests that this is a restaurant, Bao is a nightclub particularly popular with the expatriate community. On Friday nights they have live music that booms from inside the bar to the outside patio that spills into the street.
VIP: The club is energetic and quite comfortable. The choice of music played ranges from local hip-hop to popular French hits. However, the club is infamous for the masqueraders who walk inside dressed as waiters to trick the patrons. It is best to walk to the bar by yourself.
Bluetooth Bar: If you're looking to get a glimpse at the truly local scene, then Bluetooth is the place to go. The atmosphere is very jovial and the club overcrowded due to its popularity with the locals.
Nova Metropolis: The music is a great blend of American '00 classics and Ivorian rap, and the DJ tacks great beats throughout. Curiously, the club has a large mirror that you can watch yourself as you dance.
Other popular clubs in the city include; Parker's Place, Le Temps d'Aimer and Jardyland.
While the clubs in Abidjan are vibrant and full of life, some of the clubs, especially the popular affordable ones are frequented by all manner of people some of whom may be of questionable character. You, therefore, need to be careful with your belongings in the club and avoid walking out in secluded places alone as someone may you out of the club.
Shopping Malls
The city of Abidjan is home to more than 4 million people and serves as the commercial and economic center of the country. To provide a convenient way for shoppers in the busy city, there are numerous malls with many retail stores.
Some of the malls in Abidjan include:
Centre Commercial Kobeissi
Outdoors
Though Abidjan may not be one of the most popular tourist destinations on the continent, the city's attractions are seeing the city being visited by more people each year. As you make your plans, it is better to check beforehand the location and cost of visiting any of these places.
Banco National Park is a protected forest land covering about 30 square kilometers located along the Northern Freeway. It is rich in plant and animal life. Some wood species such as mahogany and avodires are now scarce. The Banco forest is also a habitat for many birds and monkeys. Tourism has been developed thereby allowing trails for walkers and accommodation for camping. The existence of the Banco forest allows a reliable groundwater recharge of the aquifer that fed the river; preventing its dry up during the dry season. It also protects this aquifer that supplies water for the population of Abidjan.
About an hour's drive from the city also along the Northern Freeway is Domaine Bini. This is a plantation rich in vegetation and with primary forest, cocoa plants, rubber trees, papaya and many other plants. The plantation has a nature walk through the forest that allows you to encounter the various plant species in their habitat. Other interesting aspects in the park include hammocks for you to lie back and enjoy the peace, a spa and a 70-meter long zip line.
Centere Artisanal de la Ville d'Abidjan, popularly known by its acronym, CAVA is found right in the middle of the city there you will find many locally made crafts such as batiks, Korhogo's canvases, loincloths, bronze statues, jewels and paintings. You will also find some great pieces from Ghana, Mali or Nigeria.
Kafolo botanical garden is located just on the edge of the lagoon, this beautiful resort has a variety of plants and animals, some are going more or less freely on this vast space. There are also some activities to do on the site like canoeing, a game of petanque, a rope track and more. There is a nice restaurant on the lagoon with tasty local food and an excellent atmosphere.
Located on Assinie Mafia, about an hour's drive from Abidjan, Dipi is considered as one of the oldest tourist attractions. When you get there you'll have a guided tour spiced with humor that will allow you to see crocodiles from a different point of view. On an area of 7,000 square meters, there are not only crocodiles but also snakes, giant turtles, monkeys, mongooses, hinds, an ostrich and more.
The city of Grand Bassam is about half an hour's drive from Abidjan and in the past was the capital of the French colonial rule. The city was abandoned after a yellow fever epidemic. In 2012 the city was selected as a UNESCO Heritage Site. Today Grand Bassam and its surroundings have many resorts and restaurants.
Adventure Park is a sports and leisure complex nestling in the M'Ploussoué forest. The M'Ploussoué park now houses a beautiful tree climbing course with different levels of difficulty. On an airy and shaded domain, there are four courses adapted to all ages and all levels, spread over heights ranging from 2.5 meters to 10 meters high.
Universities and Colleges
As the main city in Ivory Coast and with its long history, Abidjan hosts many universities that not only provide education to the locals but also students from the region.
Some of the universities and colleges found in the city include:
Nangui Abrogoua University
National School of Administration
Institute of Sciences and Communication Techniques
National Higher Institute of Arts and Cultural Action
Félix Houphouët-Boigny University
National Higher School of Statistics and Economics
African Higher School of Information Technology and Communication
Relationship
The people of Ivory Coast are some of the most polite people you can come across. In the city of Abidjan, it is considered rude if you pass by a group of people and do not say to them. Just like their colonial masters, the French, Ivoirians prefer a firm handshake if it is men greeting each other and three pecks for the ladies. From an early stage, children are taught to respect their elders and to be courteous to visitors and strangers.
This etiquette makes Ivorian girls some of the best to approach. The young girls will be polite to you from the moment you approach them. In Abidjan, the type of relationship you have depends on the upbringing of the two and the type of hookup that is being planned. One-night stands and casual dates are much easier to plan for as there is very little emotional and more outward sensation. On the other hand, if you are looking to settle down with a girl for a long relationship, you may need to invest more emotionally and make her comfortable enough to commit her future with you.
Before getting into a relationship with a local girl in Abidjan, you need to seek more information about her and the cultures that she may subscribe to. This will greatly lessen the risk of you getting into a dangerous relationship.
Holiday Romance
The beautiful beaches, the warm atmosphere and numerous outdoor activities provide the perfect getaway for a holiday romance. Holidays are a time when we want to get away from everything and go somewhere to unwind from the pressure of work and life. Holidays provide the best opportunity to meet people from different parts of the world.as mentioned earlier, Abidjan host many young beautiful women, many of whom are out to have a good time. Holidays in Ivory Coast can be quite romantic especially if you meet a girl who speaks the same language as you. The heterogeneity of the residents of the city in terms of culture has resulted in French being the common language spoken by all.
Tips for Successful Relationship
We all long for the perfect relationship straight from a movie where love conquers all and the two of you live together happily ever after. While movies, may exaggerate the ideals of true love, it is possible to have a relationship that makes you smile every time your girl walks into a room. For this to happen, the two of you have to go out of your way and make the relationship work.
Many relations go through a rough patch when the two partners do not get what they want. More often than not, this happens when one does not know what the other person wants. However long we stay with someone or have known them, we should never assume that they know what we need or how we feel. To avoid the situation where your partner is unsure of what you want or why you are frowning, you should tell them if you need them to do something for you.
Biologically and emotionally, men and women are wired differently. Each sex has its generic traits that define them. While women are generally bound to open up on their emotions and feelings, men do not easily open up to others or show emotion. This, however, does not indicate a lack of emotion. As the two of you get into a relationship, you need to understand this and know how to treat each other's feelings.
Even as men and women are separated by their gender, any two people, even if they are of gender, are different. Coming from different backgrounds and having gone through different upbringings, the two of you will have differences in thought and how you react to external influences. The two of you must try as much as possible to learn about each other and also be tolerant of the shortcoming of each other.
Love
To fall in love is a wonderful thing. To fall in love with the right person is even better. Abidjan offers you a chance to fall in love with the right woman. As mentioned, the women in the city are friendly and polite meaning that you will have a relatively easy time hooking up with them. These women are beautiful and open-minded and will allow you to get to learn about them and their culture. Just like Paris, Abidjan has a robust romantic setup that offers you the best setting to not only fall in love but even get married.
How to Make Sure She Is the One
Even as we seek for the right lady to date, we all have our preferences in terms of who the right person for us is. Some of these qualities may be generic but some of them are unique to our taste.
You should find someone with whom you can sustain a conversation. However beautiful a girl can be, her looks will count very little once the two of you settle down together in your marital home. The two of you should be able to hold all manners of conversation together both serious stuff and humor.
A good woman will not only be kind and courteous to you but others around you. They say that how someone treats a waiter in a hotel brings out their real character. If she is kind to such people, she is the one.
In life, we all have personal ambitions that we seek. As the two of you come together, she should have realistic ambitions for her growth even as the two of you seek to grow together.
Even as we are busy in life developing ourselves, another way to know if she is the one for you is if she is willing to sacrifice time and effort to spend time with you. If she is continually busy with little or no time to spare now, she will not have time when you are married.
Marriage
The minimum legal age for marriage in Abidjan is 21 years for men and 18 years for girls. If you are a foreigner and wish to get married in Abidjan, you must comply with the following:
You and your partner must be 21 years or older.
You and your partner may not already be married to or have a registered partnership with someone else.
Valid identification document such as passport and original birth certificate of the citizen spouse along with a sworn translation.
Affidavit and if you are a foreigner, it must be translated in French.
Identification of two witnesses.
A residency certificate (Certificat de Residence) if you are a foreigner which you can obtain from the police station Commissariat de Police of local spouses district of residence.
Evidence of termination of any prior marriages must be presented (originals or certified copies only)
A Certificate of Celibacy (Certificat de Capacite Marriage) is available at the Embassy in the country of origin and must be executed before a Consular Officer.
Wedding
While most Ivoirians are devout followers of any mainstream religion, many opt to solemnize their wedding in a church after the traditional ceremonies. The wedding ceremony will follow the order of the host church. During the wedding service, the marriage certificate is usually signed in church and handed over to the couple by the officiating clergy.
Family Life
The Ivorian family consists of both the immediate and the extended family. In rural areas, they all stay together and take part in communal activities and events such as births, naming ceremonies, weddings, funerals. The children are taught from a young age to obey their parents and other older relatives.
In the immediate family setup, the father is the head of the family while the mother is also consulted in making key family decisions.
See Also