Yogyakarta
Guide for dating in Yogyakarta helps you to meet the best girls. This dating guide gives you tips how to date Indonesian women. You will learn rules where and how to flirt with local Indonesian girls. We advise how to move from casual dating to the relationship and find the real love. We also tell the best dating sites in Yogyakarta. In this article below you will find more information where to meet and date girls in Yogyakarta, Indonesia.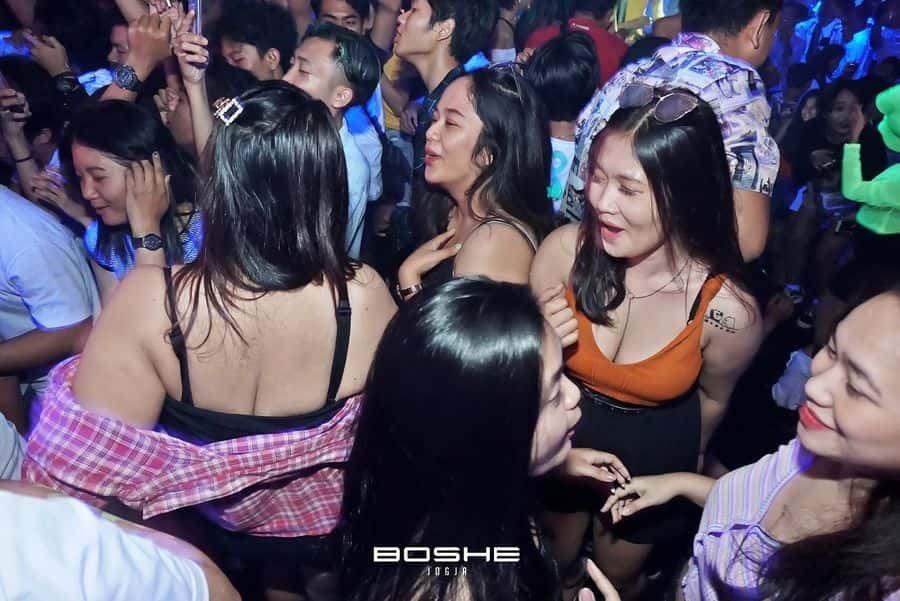 Girls in Yogyakarta:
Attitude of girls: 3.5 / 5
Loyalty of girls: 4.5 / 5
Education level of girls: 4 / 5
Dating in Yogyakarta:
Chance of arranging dates: 2.5 / 5
Casual dating culture: 2.5 / 5
Online dating popularity: 4 / 5
Sex in Yogyakarta:
Women's sexual activity: 3 / 5
More about Yogyakarta:
Nightlife in general: 3 / 5
Locals' English level: 4 / 5
Moving around the city: 4 / 5
Budget per day: US$50 - $200
Accommodation: US$40 - $100
Dating
Although not the biggest nor the capital city of Indonesia, the city of Yogyakarta has its level of popularity, which brings tourists to the city. Yogyakarta is the capital city of the Special Region of Yogyakarta, and it is the educational hub of the country of Indonesia.
With this, it is common to see people trooping into this city from other cities of the country, and it also attracts a good number of foreigners. You might be wondering what the foreigners are looking for in a city that is not the biggest. Well, the educational standard of its institutions speaks for the city by attracting the foreigners, and some of them are looking for a change of environment. The major religion in this city is Islam, so when interacting with the people, you should ensure to stay void of saying anything demeaning to the Islamic culture.
There are several things swirling in your head as you battle with thoughts of visiting this city, and you are surely curious about the Yogyakarta women. These women are average in looks, and a good number of them hold tight to the Islamic religion. With their faith, they are not allowed to date before marriage. Their dressing also entails them to be entirely covered, so judging looks at first sight is on a facial basis.
Getting these women to accept a date with you will not be easy!
Dating Culture
As a foreigner in this city, the dating culture of this city might be off-putting to you as it is conservative. Following the Islamic religion and the culture of the city, the women are orientated not to date before marriage.
So, these women get ready for marriage from a young age, but they are not encouraged to date. With this, a good number of them go straight into marriages without experiencing what dating is about.
It will be safe to say that dating is a taboo in this city, so you need to be smart and cautious if you wish you date any of the women.
The women take on a conservative nature due to how the dating culture is in the city, thus, making them shy away from men. To date in this city, the relationship needs to be low-key as dating is frowned upon.
There is a common saying that rules are created to be bent, and this is not far from the truth in this city. The girls who come from other cities tend to be freer than the local women of the city. Thus, they will not mind getting into a relationship with you even if it means hiding it.
Approaching girls at the mall and other public places is not a common scenario in this city as they are not well receptive during the day due to fear. The best time to approach any of the women will be at night when they are away from prying eyes.
Online Dating
Dating in Yogyakarta can be a bit tricky due to not knowing if you have a solid connection, so your best bet is to sign up for a dating site before you venture to the night club or bar, so you can meet a few locals ahead of time. AdultFriendFinder.com lets you meet local members in Yogyakarta and get to know them on a personal basis before you meet in person. Take advantage of site features like live chat and member to member webcams so you can begin flirting before arranging a face-to-face meeting.
Women
Starting with the local women of this city, you will notice that they take on a timid character will is because of the training they got while growing up. These women are averagely beautiful, and there are a good number that will catch your eyes while you are in the city.
They are respectful and have a charming character. However, it will not be easy getting to see this real character due to how closed-off they are around strangers. Of course, in line with the culture of the city, they do not dress to flaunt their bodies and ensure that all parts of their bodies are covered, so let your imagination run wild on what might be underneath.
They are no laws against the women and education, but they were trained to put a higher value on marriage. For those who go on to further their studies, you will notice that they gradually try to break free from the chains of the culture.
At this point, the rebellion spirit which is arising in combination with influence from foreign ladies, makes them start showing skin little by little in their dressing. You should note that they are away from home here, so they can act as they like.
This will be the best time to approach them as they get excited at the prospect of conversing with a foreign guy, which is something they do not do in their parents' house.
Indonesian Girls (age 18 - 29)
This age-grade of women makes up the highest percentage of the single women whom you will find in Yogyakarta. The reason for this is because they are mainly women in universities and colleges. With the culture of the city, those who are not in schools will be pressured into marriage.
The institutions of learning are usually a safe place for these women as most of them do not align with the early marriage culture of the city, but they cannot rebel against it in their homes.
Usually, the women of this age-grade also constitute a good number of the women you will find at the clubs, bars, and pubs as this is their time to enjoy life and fun, which is not possible in their parents' houses.
In as much as they have an inquisitive mind and want to maximize fun, they also do not play with their educations. They ensure that they strike a balance between learning and having fun. So, do not expect to see them out on every night of the week, but you can be sure that they will avail themselves during the weekends.
Getting these women to accept a date with you is relatively easier than other age-grade women. It will not be extremely smooth, but you can be sure that you are heading somewhere.
Indonesian Women (age 30 - 45)
From this age-grade, you will notice that the single women become considerably lower due to the early marriage culture of this night.
The women under this age women are mature, focused, and usually already financially independent people. Of course, such characteristics are attractive to men, and you will want to go after these women. This is where you will encounter difficulty.
At this point in their lives, they are already fantasizing about having their own homes, so the chances of them entertaining you for anything casual are very slim. What they are expecting to hear from any man is the talk of marriage.
Though some of them are already enlightened and will want to date before marriage, they want a serious relationship that will lead to a union.
Due to them being mature, there are certain excesses that they will not entertain. You will only find a handful of the women in this age range at the cubs, bars, and pubs. Not only do they feel that they have grown past such, but they also do not have spare time on their hands.
You might be wondering how these women have fun and enjoy themselves? This is the situation where shopping malls come to play. It is common to see the single women of this age category hanging out in group playing catchup at the malls. If you are ready for a serious relationship, you can take on a confident look and approach when she is alone during the day for a friendship first. Congratulations if she accepts.
However, if you are aiming for something casual, you should approach the random ones you will see enjoying nightlife.
Indonesian Ladies (age 45+)
This age group has to count for the most difficult women you will encounter in the city of Yogyakarta. To start, it is rare to see women of this age range who are still single. Whatever their reason will be is best known to them. However, these women are difficult.
At the age, they are deep into religion and culture and tend to shut men away completely. Being people who already have all necessities of life, they are satisfied living their life without any man.
To be candid, these women have all they need, so there is nothing overly spectacular which you can offer them. They do not entertain small talks, neither will you find them at the clubs and bars. With this, it seems like all avenues of connecting with them are off.
You should keep in mind that if you have the will and the zeal for a quest, there is every possibility of you getting it done.
To get these women, you should focus on upping your daytime game. Many people feel that the setting of the nighttime is perfect, but daytime is what will work with these women.
You can find them at the restaurants and universities as some of them are staff members of learning institutions. Confidently approach her and drop your proposal without beating around the bush. If she rejects and you are bent on getting her, be insistent till she craves!
Foreign Girls (tourists, expats, students, etc.)
It will only be right for you to rejoice at seeing foreign women in this city. The reason for this is not because they are scarce, but because they are less stressful to get than the local women of the city.
The foreign ladies are usually free and more open-minded and will want to converse with you. Some of these women also tend to be more beautiful than the women of the city.
Some of the foreign ladies stick to the dressing of the city, while others go out of line. There is an absolute joy that follows conversing with them as you are sure of having a refreshing time.
These women constitute a good number of the women you will find at places of nightlife as they are all out to have fun, and the culture of the city is not their culture.
You can find these foreign women everywhere in the city, and it is not hard to differentiate between a foreign woman and a local woman. You can find these women at the institutions of learning as this is a reason that brought the majority of them to the city. With foreign women, you have the chance to whatever form of relationship you desire. All you need to do is discuss it and see if it resonate with her. The women are perfect people to connect and hook up with during your vacation.
Sex
With the knowledge that the local woman in this city have a conservative nature, you should know that approaching them for sex will not be easy. For those who are overly religious, they will rebuke you if you bring up this conversation with them.
For the more liberal-minded women, they will accept your fear, but not immediately. It will be total off for you to propose sex to a lady on the first occasion of meeting her. Try getting to know her and have a bond with her before you bring up the proposal of having sex. It is not easy to get them into your beds due to their cultural training, but if you are successful, she will blow your mind. Are you shocked? You should not be! For the young women who have started rebelling and going against cultural norms, they allow their curiosity run wild as they try to grasp the knowledge of everything possible, including sex. They will want to try out new things when it comes to sex as they want to become experts.
A local woman of the city who will have sex with you will not jump into it immediately as she needs to be cautious. She needs to ensure that neither of you gets into trouble with her family members.
It might not seem easy at first, but it is possible to have sex with a local woman of Yogyakarta.
Sex Culture
As compared to other western cities, the sex culture of Yogyakarta will be under par of your imagination. However, if you compare them to some other cities also, you will discover that there is still a certain percentage of liberalness.
Sex is generally perceived as a taboo act, and people are encouraged to abstain from sex and keep themselves for marriage. However, this city has no rules or regulations against defaulters, except when families decide to take action against their children.
Since there are no laid down rules, people go against this culture and act as they wish though they do not do so publicly due to the fear of their families. To some people of this city, sex is a taboo topic, while it is not to others. You have to tread carefully, as they do not write it on their forehead, and you cannot determine who will be open to this topic.
Usually, it is advised that you steer clear of those women who are covered from head to toe as they can be extreme with their religion.
For women who sleep around, they are slut-shamed by the older ones and those who are overly religious. This is why those who are open to sex and sleep around like to carry out their acts quietly.
When you are lucky to meet a woman with a liberated mindset, you do not need to be tactful when discussing sex with her.
One-Night Stands
Having a one-night stand is this city is common through the use of nightlife and online dating platforms. Starting with the online dating platforms, the women with open minds on sex sig up on these platforms so they can link up with men. The reason for this is because they are aware of how their family might go extreme when they see them talking with a man, so they would rather do this in secret to avoid stress.
With this, they get a man and satisfy their sexual urges. The need to be anonymous as they do not want their families to be aware of their sexual activities has brought a rise in popularity status to the online dating platforms found in this city. Also, you can get a one-night stand from the clubs and other nightlife areas as the ladies who you will see in these places are people with a free mindset. You should also be aware that it is common to find some uptight people at these places as it could be that they were dragged there by their friends. These later sets of women will not agree to go home with you for a one-night stand.
Those with a free mindset look forward to getting laid, thus, increasing your chances of securing one. However, some of them like to form hard-to-get and might not go home with you on the first night of your meeting.
Best Places to Meet Single Girls
As a city, there should be some specific places that will have a higher influx of women than in other places. If you are thinking about this, you are right! Remember that night game works better than day games in this city, but there are still some places where the day game will come in hand for you.
At these places that qualify as the best places to meet the single women of the city, you are sure to be bombarded with a variety of women, both locals and foreigners.
There is also the possibility of these women having a free nature that these places. It is not that their original character is lost, but there is a higher chance of them being more receptive when they are at these places.
The reason for this will be the ambiance created by these places, and the activities carried out there. For example, you are sure to find these women at the food court of a shopping mall. You can also be sure that people are in their best mood after an amazing meal. With this, you can approach any of these women and hope for the best.
Keep an open mind at any of these places and play it cool on the women. You need confidence that shows you are serious in your quest, but you also need to be laid-back when required.
Bars, Pubs and Nightclubs
The bars, pubs, and nightclubs classify as the kings of nightlife in any city. There is usually an upbeat setting at these places that can put anyone in the right mood. Even if you go to these places in a sour mood, you are sure of not leaving there the same.
This reason will clarify where there is usually high traffic of people at these places as everyone craves to have a nice time.
The younger women of the city and the foreigners will make up the majority of the female population which you will find there. Play it cool with them and go with the flow of the night.
The nightlife is not at its peak, but it will be an exciting time for you.
Have a look at some of these places in Yogyakarta:
Boshe VVIP Club: If you want a place where you can party and party amid beautiful women, then this is a club you must visit while you are in the city. At this club, there is nothing like home training, so the fun is unlimited. There are high chances of you getting a lady from this club whom for a one-night stand.
The Celt – Irish Pub: This club takes on a traditional Irish pub setting, and they have an excellent selection of beers, which endears them to the hearts of the people in the city. Their pocket-friendly price is another reason why this place is a popular hangout location. The setting ensures that you will always leave there with a clear mind.
TapHouse Beer Garden: With the perfect serene environment that you can ever imagine, this beer garden is a must-visit while you are in Yogyakarta. It offers live music and bar games to its customers, which aids in the interaction process. Through this, you will get to talk to the women and establish a bond with one or two. Its drinks are excellent!
Eboni Bar and Lounge: The good thing about this place is that it is located a hotel. So, if the going gets good, you could take a lady to any of the rooms. There is always an upbeat feel that this place to ensure that you never up a dull moment. It offers an exceptional variety of drinks that you cannot reject.
Lotus Sky Lounge: This is a place where you can relax with good food while you observe the locals and see how they do things. It has a swimming pool which helps to lighten the mood. People usually patronize this place to have a break from the usual activities of the day.
Oxen Free: This place is an encompassing chilling spot in Yogyakarta as it provides all that you will need to have a lovely time. It is a beer garden that also offers desserts and some of the traditional cuisines. Here, you get to interact with the locals while enjoying yourself.
Vino Bar & Café: This is a place that calls out to you once you get within its terrain. While here, you will feel like never leaving as it has an accommodating feel. It offers an excellent option of beer and wine that are premium. Everyone at this place is always on broad smiles that are infectious.
Dybbuk Bar: What do you expect from a bar that offers live music? Are you thinking of unlimited fun? That's right! The people of the city come here to have a good time with its wine and beer offerings. The women are usually in abundance at this place courtesy of its cozy feel.
Neo The Pub: At Neo, you get to enjoy the best offerings of beer to your satisfaction. Although it does not go over the bar, one thing that this pub promises is an enjoyable time. It is part of those places located within a hotel, so you are sure of having excellent service.
St. Bier: Not only does this place have provision for the best beer and wine, but they also serve the most exciting cocktails you will find in the city. You are wondering how a drink can be exciting. Visit this place! It also goes offer to make provision for bar games to ensure that there is a high level of vibe. Women? Do not worry as you will find them here!
Shopping Malls
It will come off as rather strange if there are no shopping malls in a city. After all, where are the people expected to do their shopping?
Thankfully, there are malls in Yogyakarta. Not only do these malls serve as places to shop, but they also serve as the best place to meet the single women in the city.
The shopping malls are perfect for the day time games, and you are sure of seeing all age grades of women there. Unlike places like the clubs that are dominated by younger women, everyone patronizes the mall.
Here, you have unlimited access to any woman you desire, and it is left for you to play your cards right. Again, you are to try as much as possible to avoid the women who are cover themselves from head to toe as the possibility of them giving you a green light is slim.
While at the shopping mall, you should take yourself to the food court as that is the central point of all shoppers. In the food area, you will see women who are in groups and those who are seated alone.
For the ones in groups, you can simply approach them to say hello then take a seat within their eye view. This way, you have done your introduction, but not coming off too strong on any of them.
For the women seated alone, you have the liberty to approach as many as you wish and hope the odds are in your favor.
Here are some of the shopping malls in Yogyakarta:
Outdoors
Another perfect place to meet single women while you are in the city is to explore the outdoors. Rather than staying cooped up in your hotel room or limiting yourself to places that can be classified as indoor areas, why not explore the outdoors?
As a tourist, you are at an advantage as nobody will question you or see your exploration as wandering around. Yes, Yogyakarta is the educational hub of Indonesia, but it still has some captivating tourist attractions.
Not only do you get to see and possibly bond with the women while exploring the outdoors, but you also get to improve your knowledge of the culture of the city and try out new things.
An excellent place to start your outdoor exploration will be Jalan Malioboro, which is a busy street in this city, filled with shops and restaurants. While there, you can mingle with the locals by asking questions about different things. Once it comes to their culture, these women will be responsive.
The Gembira Loka Zoo is another fascinating tourist attraction, while the Fort Vredeburg Museum is there to feed you with historical knowledge.
There are many other outdoor areas in this city that allows you to mingle with both the local people of the city and foreigners, thus, giving you access to the women.
Universities and Colleges
Being the educational hub of Indonesia, you are sure to see quite many higher learning institutions in this city. You might be wondering the need for these places in the course of your quest. Well, the universities and colleges are amongst the best places in Yogyakarta to meet the single women of the city.
Remember that a good percentage of the women in this city prefer to further their studies, so it is only right that your quest should take place at these places as the women will be in abundance.
The young women most especially will dominate the student percentage of the school, and these young women will cut across both the locals and foreigners. At the universities and colleges, they do not take on a conservative nature as they feel that they are away from home, o there are no prying eyes on them. These women are open to offers and are incredibly receptive.
They are down for whatever relationship you are proposing, be it casual dating, one-night stand, or a serious relationship.
These places offer a variety of women as the older women comprise the staff members of the school, and you can be lucky to get down with any of them.
Ensure to take a tour of the learning institutions while you are in the city.
Here is a look at some of the universities and colleges in Yogyakarta:
Notokusumo Nursing Academy
Putra Jaya Academy of Management
Universitas Negeri Yogyakarta
Universitas Kristen Duta Wacana
Relationship
Being in a relationship while in Yogyakarta can be a good experience as you will get the chance to learn and grow with your partner. The local women of this city tend to be loyal partners than the foreign women you will meet.
If people get to know about your relationship, there will be an intensified pressure from the older generation for you and your partner to get married.
The women of Yogyakarta make lovely partners as they are always open to learning, knowing that they lived like they were in a cage while growing up. Due to the culture and tradition, you do not move in with your partner until you are married.
Holiday Romance
A holiday romance will most likely happen when you are in the city for some days or months. At this point, you will rather play it safe by not getting into a serious relationship. However, you will want to feel companionship for the period of your stay.
Though some of the women in Yogyakarta are conservative, you will find the ones who are open to being in a holiday romance relationship with you. These women have an understanding of what they are getting into and do not have high expectations of it progressing to a serious relationship.
The best women to be in a holiday romance relationship with while you are in this city will be the younger women or foreign women.
Tips for Successful Relationship
Women differ in their characters due to their diverse cultures and upbringing. Typically, the women in Yogyakarta will be different from the women in your hometown, so you cannot treat them in the same way.
Here are some tips on how to have a successful relationship in this city:
Do not rush into a relationship: Remember that you are a foreigner who is in a different terrain. So, you need to observe and learn how they do things. It is typical for a woman in this city to like you but not act on it immediately as she wants to take her time to understand you. Do not rush her past the pace she wishes else she will become uncomfortable. Allow things to go at a natural rhythm, or she will withdraw from you.
Be Patient It is usually said that the patient dog eats the fattest bone. You need to be patient with your partner and understand that she did not have much exposure while growing up. If there is a specific expectation you need from her, be ready to teach her. Thankfully, these women are open to learning. With time, she will surpass those expectations.
Love
It is rare to find a tourist who goes to a new city intending to find love. The goal is usually to have the most fun and go back to their base. But did you can that you can meet your life partner in a new city?
People are usually skeptical about this, but it can happen if you open your heart and give love a try.
The women of Yogyakarta are well educated and intelligent people who have a caring bone and trained from their young ages on how to take care of a home. What else could you be looking for in a woman?
Most times, the issue is not about the woman meeting your standards, but about you allowing your fears to cloud your judgment.
Ensure to give love a try when you are in Yogyakarta!
How to Make Sure She Is the One
It can be dicey trying to determine if a woman is the right one for you when you start developing feelings for her. Knowing that it is a forever journey, you do not want to risk it or take chances.
If you notice that your activities sync with hers and you both share an intellectual understanding, that is one step to determine if she is the right one for you. Also, you should observe her, ensuring that she feels the same way about you and is ready to reciprocate the love in her actions.
A woman who is the right person for you will never make you feel less of yourself, and you both will always find common ground when it comes to beliefs.
Keep an open eye always!
Marriage
Knowing that marriage is a lifelong process, you should be sure before you make a final decision.
As a foreigner, getting married in Yogyakarta can be quite stressful as you will need to undergo some embassy procedures.
You should be aware that Islam is the main religion in Indonesia. Thus, it is the religion used in joining most couples except for some who practice other religions.
In Indonesia, the bride and the groom must be of the same religion before a union can hold; else, one has to convert.
Wedding
There are some traditions to follow when it comes to a traditional wedding ceremony in Indonesia. However, the most popular is the Javanese wedding.
First, a Hajatan procession is done, which aims to cancel out any mishap that concerns the wedding. Next is an arrangement of carefully selected leaves, which stands for insight to the bride and groom; this process is called Kembar Mayang.
The next process is the Siraman, which involves seven people showering the bride and the groom with water and is a sign of cleansing and purification. Next is the Adol Dawet, which is the parents of the bride and groom selling sweet desserts to the guest. Here, the women sell while the men hold umbrellas for them. It is an act to preach togetherness and unity to the couple.
Next in the traditional process is the cutting of the Tumpeng, which is a traditional Indonesian food. This act is to signify prosperity. After this, is the Dulangan Pungkasan, it is the mother and the father of the bride or groom feeding their child as their final responsibility before the child is officially married.
Next, a hair strand of the bride and groom will be pulled and set free with a black rooster to signify the driving away for all impending doom in their lives.
Lastly will be the religious ceremony of which the bride is not allowed to see the groom a night before the ceremony.
The Indonesian wedding procedure might seem tedious, but it will be worth it.
Family Life
Once you are married in this city, you are married for life. The women are loyal people, and divorce cases are rare.
Typically, the man is supposed to spearhead the affairs of the home, but if you get married to an enlightened woman, it becomes a joint affair.
Family life will be the best when you can your partner know how to communicate effectively.
See Also