Victoria Falls
Guide for dating in Victoria Falls helps you to meet the best girls. This dating guide gives you tips how to date Zimbabwean women. You will learn rules where and how to flirt with local Zimbabwean girls. We advise how to move from casual dating to the relationship and find the real love. We also tell the best dating sites in Victoria Falls. In this article below you will find more information where to meet and date girls in Victoria Falls, Zimbabwe.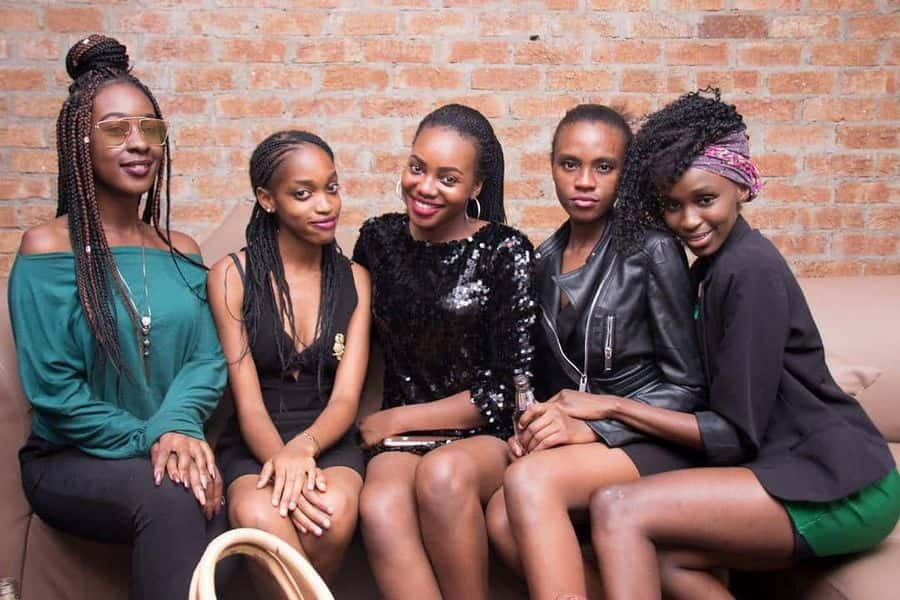 Girls in Victoria Falls:
Attitude of girls: 3.5 / 5
Education level of girls: 3 / 5
Dating in Victoria Falls:
Chance of arranging dates: 3 / 5
Casual dating culture: 4 / 5
Online dating popularity: 3 / 5
Sex in Victoria Falls:
Women's sexual activity: 3.5 / 5
More about Victoria Falls:
Nightlife in general: 3 / 5
Locals' English level: 3 / 5
Moving around the city: 4 / 5
Budget per day: US$85 - $120
Accommodation: US$100 - $200
Dating
Victoria Falls is a small town in Zimbabwe. It is home to one side of Victoria Falls; one of the Seven Natural Wonders of the world and a rich African heritage site. Victoria Falls (waterfall) is the largest sheet of falling water in the world, and it makes a thundering noise as it falls over the cliff and down into the Zambezi River. The waterfall was named Victoria by David Livingstone, after the then Queen of England. Due to mist and spray of tiny drops of water formed by the waterfall, the locals call it "Mosi-oa-Tunya," which translates to mean "The Smoke that Thunders."
The waterfall is a magnificent sight to behold, and it is just one of many reasons why tourists love it here. The waterfall is also a natural habitat for a range of wildlife and plants, so be ready to feed your eyes all they can take.
There's unlimited fun in this town, and you may engage in activities such as Helicopter and Microlight Flights over Vic Falls, also known as the "Flight of Angels." You will come across a lot of African-bred animals such as crocodiles, white buffaloes, elephants, rhinos, giraffes, leopards, and zebras around the town. You can also partake in a "Walking with Lions" encounter; it is a lion rehabilitation program where you walk with lion cubs or grown lions- with an experienced tour guide, of course.
You can expect a friendly welcome and warm reception from the locals in the town because they love to show tourists around. In this town, your safety is guaranteed because the government usually initiates proper security measures to protect the tourists. Tourism in Victoria Falls is a significant source of revenue for the country's economy, and the government cannot risk any security and instability in the area.
Despite the natural beauty of Victoria Falls, it is advisable to take anti-malarial drugs because of the high prevalence of mosquitoes in the town. You may not have to get as far as the waterfall before you notice beautiful, elegant creatures, parading the town. No, these creatures are not some mythical entity like the Pegasus. These creatures are women, and they are not the typical African women you hear about all the time. Continue reading, and you will find out why.
Victoria Falls is endowed with natural magnificence. It is a town that will blow your mind into more pieces than the stars in the sky and render your wildest imaginations irrelevant.
Dating Culture
As a result of exposure to European culture from visiting tourists, dating and relationships are regular in Victoria Falls. Young women and men engage in romantic relationships all the time. It is nothing new. For young women, dating at such a young age may not be a path to marriage, so commitment to someone is not important. Even in relationships, young women may flirt and go out with other men, intentionally or not. To them, dating may only seem like a means to get what they want from men, and most times, they do. You will enjoy dating these women, especially if you're free-spirited with no worries and strict rules about commitments. As long as these women are still into you, they will give you the best treatment possible, including sex.
It is normal to have romantic moments in public in this town. There are no restrictions on public displays of affection; in fact, there have been a couple of reports of sexual activities in some public places in the town. Dating in Victoria Falls is fun, thrilling, and different from whatever you've experienced in the past, so get ready for a new adventure.
Sugar Dating
Sugar dating is one of the best ways to find a date in 2023. Men who are willing to buy gifts for sugar babies, will get physical or emotional pleasure for a return. Take a look of the wide selection of girls from SecretBenefits.
Online Dating
Dating in Victoria Falls can be a bit tricky due to not knowing if you have a solid connection, so your best bet is to sign up for a dating site before you venture to the night club or bar, so you can meet a few locals ahead of time. AdultFriendFinder.com lets you meet local members in Victoria Falls and get to know them on a personal basis before you meet in person. Take advantage of site features like live chat and member to member webcams so you can begin flirting before arranging a face-to-face meeting.
Webcam Dating
Feeling lonely in Victoria Falls? Arrange a virtual date with your favorite webcam girl right now! We have thousands of hot girls online waiting for you. Visit DatingLocalGirlsLive.com!
Women
Safe to say that the second most anticipated feature of Victoria Falls is the women. Their smiles can make the world stop, and their elegance in everything they do is unparalleled. Here, you will find graceful young and older women, who are not only physically stunning but emotionally hypnotizing.
They have a friendly and sociable character that will make you wonder if they have known you for a longer time. They will warmly welcome you into their lives and give you a listening ear, but this does not mean that they are cheap. They love learning about European culture, and in the process of teaching them, you will also learn a thing or two from them.
Like most African women, women in Victoria Falls possess bootylicious asses, which they are never afraid to flaunt and wiggle everywhere they go. Their busts are somewhat silvery, pert, and pitch-perfect. Their dainty and supple waists are to die for, and their perfectly innocent but wild looks will surely stun you like a magic spell. One might even think they are mermaids that crawled out of the river to live amongst the living.
All these attributes make them natural seductresses. They are aware of the hypnotizing power they have over men, and usually make the most of it. They love to tease men and see them show effort in showing their love. They like gifts too, so you may use that to win their hearts slowly. You can never catch these women slack when it comes to fashion. Even in traditional attires, they still rock and slay.
There are no perfect women in the world, but the women in Victoria Falls cut it close.
Zimbabwean Girls (age 18 - 29)
During the early ages in their adult lives, these women are exposed to a lot of things they previously didn't know about, and one of them is sex. Here, body maturity sets, and they are curious about what it all means. Sometimes, the older women in the town start training them on the art of sex, but other times, they decide to explore the unknown terrain by themselves. They want to experience what the outside world feels like, so they tend to move closer to foreign men.
These women are not after commitments in relationships; transient love and heartbreaks are a regular occurrence with these women. The best you can do is enjoy your time with them. You should also know that to get these women to like you, and in bed with you real quick, you must be ready to spend your time and money on them.
They love gifts and love to boast about the type of man they are dating. If a woman is proud to have you as a partner at this age, you will know because she will always want to be seen with you publicly. You should also be ready to deal with mood swings, outbursts, and whatnot with this bunch. It is a normal process in their young lives, so overlook their immaturities and focus on the relationship and sex.
Zimbabwean Women (age 30 - 45)
Although older than the first group, these women do not diminish in beauty. They are even more fashionable and sexy than younger women. But as much as their mature bodies may excite you, most of them at this age are married, and here, with marriage comes ultimate loyalty and respect for partners. These women are either entrepreneurs or white-collar job workers. They are independent family women who will most likely not be interested in a side relationship. You may try, though, who knows, you might just get lucky with them.
Zimbabwean Ladies (age 45+)
Looking at these women, one would think the waterfall in the town possesses some anti-ageing properties that are rubbing off on the women. Most of them don't even look their age! Although part of it may be the masking function of cosmetics and other fashion accessories, it takes natural beauty to pull something like that off.
They realize that old age is slowly creeping on them, so they try to make the most of what's left. Some of these women may decide to do this by instilling whatever knowledge they have into the young women, while others may choose to have fun and chill. Most of them may be married, but you may also find that some of them are divorced or widowed- they should be your target group.
You don't have to deal with emotional stress with them; they are mature and independent women, giving you peace of mind. They may not provide the best sexual experience compared to the ladies of a younger age. Still, they are the perfect choice for looking for a woman that will display genuine love and affection.
Foreign Girls (tourists, expats, students, etc.)
More than half of the one million foreigners that visit Victoria Falls annually are women. You will always find foreign women here, no matter the time of the year you visit.
The best way to meet these women is by stepping out and exploring the town. This way, you will come in contact with a lot of them, also touring the town. The town attracts a diversity of women to its bosom; Europeans, Asians, Arabians, and even Africans. Although the majority of the women have only come sightseeing and to enjoy the natural essence of the town, they believe nothing is wrong with having a little fun with men too.
Sex
The women in Victoria Falls turn men on pretty quickly, and any man in the world will want to get down with them at first sight. Sex with these women should be on the list of 1,000 things to experience before you die because they are natural sex machines, and they do it with some finesse. Even with the inexperienced young women, you are going to enjoy every moment starting from foreplay.
Knowing about these women and getting them to talk to you is pretty straightforward. The hard part is getting them to get down with you. Don't get things wrong, as a tourist, they have an attraction to you, and probably already fantasizing about you on the first contact. Still, they will not make it that easy. They possess self-control, which helps them tame their fantasies while making you work hard before having sex with you.
The women in Victoria Falls have pride and strong feminine values that kick against being labelled as cheap or easy. The amount of time it takes to get down with them depends on the type of woman you meet and how you play your game.
Sex Culture
The sex culture in Victoria Falls is explosive. In ancient times, there were many restrictions about sex, but times have changed now, and civilization has taken over. Once a lady reaches puberty, they start to teach her techniques on how to please men. They educate ladies on how to use sex for the benefit of men, and in the long run, husbands. So it is only reasonable to find young women in town, putting what they've learned into good use.
Victoria Falls is a little more modern than other African cities when it comes to sex. No state or federal laws are restricting premarital sex in the city, so there is absolute freedom to be freaky. The menace of slut-shaming is hardly a problem here. The older generation may show some contempt against the free sexual culture, but it is what it is, and they have to live with it.
One-Night Stands
The women in the town may seem reluctant to engage in one-night stands with foreigners, but that is only a faux. Deep down, they also harbour the desire for the thrill of a one-time sexual experience with a tourist. All you have to do is reach in deep enough to light up that fire. It is not a sure thing per se, but your chances are very high.
Best Places to Meet Single Girls
You can bet that the women in Victoria Falls love to parade everywhere in the town and make sure they show off their sexy bodies. You can be sure to find women everywhere, from taking baths in the waterfall or tending to the wildlife, and other stuff in the town. However, some hotspots are significant magnets for these hot women. You only need to know where to look. Daytime is preferred most times to find these women, but it is not so much different from the nightlife. For a city where the women flaunt their amazing bodies during the day, you can expect much more during the night. The atmosphere of the nighttime is usually electric, and you don't have to apply Coulomb's law or any other law to have a good time here. During the day, the women are hot, and at night they're electric. Could Victoria Falls possibly be paradise?
Bars, Pubs and Nightclubs
Women are the life of any party, especially night parties, so it shouldn't come as a surprise to meet women at nightclub parties and events. A couple of them visit to flirt and hook up with men, while others just relax from a possible crazy day. It doesn't matter why they are there anyway, because you are in for a special treat either way.
At nightclubs, drinks and music drown all insecurities, and the sensual crazy takes over. Some of the nightclubs and bars in Victoria Falls are:
Pariah State Club is a new restaurant/bar in the town, and it is fast growing to become one of the best it has seen. Here, they offer good food like sirloin steak, pork ribs, pizzas, sandwiches, etc. You will also find fantastic furniture arrangements and play good music all night long. It is a lovely place to be at night, and local women love coming here.
The Three monkeys: This spot is one of the favourite restaurant and cocktail joints in town. With its strategic location in the heart of Victoria Falls, the place attracts local and foreign women from every corner of the city.
Club connect: The mint scent and squeaky clean atmosphere is the first indication that this site is a brand new one. It is an exclusive nightclub, and as the name suggests, the club offers opportunities to connect the people in town. You will undoubtedly meet a lot of women here, so get your game on.
Easy Point Club: The reason why locals love to visit here is because of the soothing atmosphere. No loud music, just, calm songs silently playing in the background. Amidst the gentle music, you can always walk to a lady, offer a drink, and just like that, you're on your way to probably getting laid.
Beerbab Brewpub and Brewery: You may think women don't drink beer, but hold that thought and think again because the women here drink beers- a lot. They say that this microbrewery is the future of craft beer brewing in Zimbabwe. The men love it here, and so do the women.
The River Brewing Company: Fondly called "The River," this spot is one of the best places at night. The goal is to bring people together in harmony by creating a fantastic environment for people to relate, serving tasty dishes, and playing good music in the background. It is one of the highly-rated places to be in at night in Victoria Falls, and you will not regret visiting.
Croc and Paddle bar: Relax any fears you have about the name, there are no crocs in the bar. You may, however, proceed to Crocodile Park after having a great drink here. The locals love visiting this place; it gives them a sense of tradition and the "home vibe." Hang around, and you'll surely come across women trooping in and out in numbers.
Vic Falls Boat Club: The best time to enjoy this spot is the weekend. It is a members' club, but visitors are allowed to watch and enjoy the scenery. You will find women of all age groups here. During the day, they play darts and volleyball and go fishing. During the evenings, they serve local cuisines, play good music, and create a pleasant atmosphere for relaxing. You don't want to miss this place during your trip to Victoria Falls.
Buffalo bar: Asides the astonishing food, drinks, and exquisite all-round service you will find here, there's also magnificent scenery. Looking outside the windows, you will see animals like buffaloes drinking from a waterhole, a central spot in the city. You will also find other mind-blowing views of the Zambezi River and the pristine bush field.
This bar has received appraisal from top beer brands as one of the best in the world. You find will a blend of women here- tourists, locals, and people from outside the city. It is a beautiful place that will probably make you lose focus on what you came for.
•The Boma Restaurant/Bar: This spot is known for serving unique African cuisines. It is situated inside the Safari Lodge, where a lot of women come now and then. You will undoubtedly meet a lot of local and foreign women here.
Shopping Malls
A famous saying goes, "The quickest way to know a woman is to go shopping with her." Women love shopping, it defines who they are, and that's why shopping malls are the perfect place to meet and know them. Here, you can approach a woman and offer to walk with her while she shops. During or after this process, you may get her talking about the stuff she buys, and by the time she's done shopping, you'd have known just enough about her. Afterwards, you may proceed to ask her out on a date and, from there, kickstart something amazing. Piece o' cake, right?
Meeting women in shopping malls in this city should be done with caution, though. Sometimes, their partners decide to go shopping with them, and they will not be appreciative of the fact that you try to woo their women. Caution is essential.
Some of the shopping malls in Victoria Falls are:
Outdoors
Knowing the excellent tourism prowess of Victoria Falls, it would be nothing but insane not to go around the town and check out the marvellous sights. Nobody stays indoors in Victoria Falls, and neither should you; it's an abominable atrocity, not according to legal laws though. It would be such a shame and a waste of time if you didn't go out to explore this beautiful place.
There are too many outdoor places where you may meet foreign and local women in this town. You are sure to find a woman that suits your taste whenever you go out doing the following in Victoria Falls: Bungee jumping, white water rafting, swimming in the daring Devil's pool, touring the Victoria Falls Canopy, and Sunset Boat cruising.
You may also decide to go sightseeing at the Victoria Falls National Park. It is a place where you will find terrified and curious women trying to acclimatize themselves with nature. Of course, they always say prayers and wish not to be eaten alive by lions or crocs. While hiking or touring the deep parts in this town, you may find yourself having a quickie with a tourist or local woman. There's absolutely no reason why you should limit yourself in this town.
People describe sunsets as beautiful and breathtaking, but watching a sunset from the Victoria Falls Safari takes the crown. The sight of this beauty is enough to spark a romantic fire between two people. You cannot miss this. It is the absolute best!
Universities and Colleges
Understandably, a small town with fewer than 36,000 people may not have a lot of Universities. But this only means the young women that attend schools in the city will be in only a few places and that kind of makes your work easier. Just take a walk around any of their institutions and will meet a lot of women; students and lecturers alike.
The young ladies may even assume you are a researcher or Professor from Europe. You will find the ladies in the campus waving and smiling at you, and at that moment, approaching any one of them will blow their minds. They usually want to know why you're around the campus environment, so you may simply go directly to the point or play around a little.
The Universities in Victoria Falls are:
Diambangombe College of Wildlife, Agriculture and Conservation Management
Don Bosco Technical College
Relationship
Relationships in the town are cherished while they last. Even after the relationships come to an end, the memories created in the town still linger for a long time. There are no laws or traditions that prevent two people from sharing their love stories, and there are no forced relationships.
Dating a woman from this city is synonymous with discovering a gem from an ancient site and keeping it for yourself. These women are precious entities, not just because of their physical attributes but because of what they bring to the relationship.
Getting a woman from this town to date may be an arduous task because of the games they love to play, but once they finally agree, you'll realize that it was all worth it. These women will satisfy you in every way possible. Name it. They play the role of housewives from the beginning of the relationship; all you have to do in return is to give them the same energy.
Holiday Romance
In a town like Victoria Falls, arranging holiday romance is not a big deal. There are young, beautiful women who are interested in having a short love spell with a foreigner. They will make the most of the time spent with you, and you will have an unforgettable experience with them. It is also possible to arrange romantic holidays with fellow tourists, as quickies and a couple of kisses while touring are also part of the fun.
If you're too shy to talk to women in person, you may decide to go online and set a date virtually. There are tons of dating apps and sites active in the town. All you need to do is upload a cool picture of yourself, describe yourself a bit, and create a profile. Give it a couple of hours, and you'll find local and foreign women that want to do your bidding.
Tips for Successful Relationship
Unlike how some relationship experts explain building a relationship, it's not rocket science if you're with the right person. The only reason you have to go for therapy sessions or read books to save your relationship is that you are not in a relationship that should be yours.
Things click pretty well with the right person. There may be some fights and crazy along the line, but it all brings you closer together. That doesn't mean that you should be lackadaisical in your relationship; you have to put the conscious and constant effort that shouldn't feel like a burden. The following tips are some of the practices that may help foster a successful relationship.
•Trust: Hard to come by, but easy to lose. You don't have to suspect your partner of cheating every time. Doubts and unnecessary confrontations with your partner destroy relationships. It's not easy some times, especially if you used to be a victim of a cheating partner, but it is one of the efforts you have to put in. Exercise some restraint and give your partner the benefit of the doubt that his co-worker is only his co-worker, and that his cleaning lady is just his cleaning lady. The fear of constantly thinking that your partner is cheating on you or will cheat on you greatly affects your mental health and your partner's too. A healthy mind is required to run a successful relationship. Don't ruin it with toxic thoughts and fears.
•Understand your partner: Trying to create a relationship with someone you don't know is like debating with a foreigner that doesn't speak the same language as you. In other terms, speak your partner's language and understand how they react to certain things. In some cases, you are allowed to make assumptions about what your partner is thinking- make sure to confirm, though. Understanding is one of the core aspects of every relationship. Knowing what your babe wants for her birthday is perfect; cooking what you think is their favourite meal is even better. Make moves to read your partner, their moods, facial expressions, and always ensure to respond to them. Don't realize that something is bothering your partner and decide not to say anything about it because "She ain't telling, so I ain't asking." Try to reach out and see what they say before making any conclusions.

•Have great sex: Sex is a natural occurrence between two individuals in a relationship. But how good is the sex you have with your partner? For women, sex can be what makes or mars a relationship with them, the same as men. So, make sure you understand your partner's cravings and wants when it comes to sex. Always doing the same lame thing while having sex gets annoying with time, so try out new things. Explore new horizons, especially if your partner is suggesting. You'll probably end up enjoying the new stuff more than your partner in the long run. So, yes, great sex is essential and critical.
•Create and maintain connection: During the early periods of relationships, it is typical for the tempo of things to be high. Some months or years into the relationship, couples may start to have less time for each other, not because of the lack of love, but because of too much familiarity and tight work schedules.
From time to time, always remember how things were in the beginning and maintain that energy. It may seem hard, but it is a joker card to sustain any relationship. Go out on vacations and trips to new places, or maybe the first place you met each other.
Try to relive the moments that brought you close together and create more of such romantic moments for the future. Also, make recordings and take pictures of these moments, so that whenever you start asking yourself why you love your partner, you can easily go through them and remember.
Love
Since the inception of time, African Heritage has been a preacher of love and its aim to foster relationships between people. In every nook and cranny of Victoria Falls, you can hear the subtle hums of love in the atmosphere; the skies, grass, animals, and insects all dance to the tune of love. Nature in Victoria Falls understands the true meaning of love.
Love is colourful, and it is a shining light in the looming darkness that surrounds in the world we live in. Maybe love is the reason why Victoria Falls is one of only two places in the world where you can sight a Lunar Rainbow.
Finding love and keeping it shouldn't be a problem in the town. Love is enormous in this town, and even if the people don't say it, the trees and plants do, the air and ambience all depict a perfect place for love to reside. It is the ideal place to go on a vacation with your partner. It is also great for finding love or rekindling it.
There are many fancy hotels and places in the city where you may relax and enjoy the environment in the city. A lot of foreigners come to the town for the sole purpose of getting married and having a blissful honeymoon. You can never predict how love will come to you in this town. It may come in the most awkward of ways or from the most obvious places. Just go with the flow and watch where the town takes you- only the town though, not the river.
How to Make Sure She Is the One
There are subtle signs in every relationship that mean a lot. They may be red flags that symbolize infidelity and unfaithfulness. Does your woman treat you with respect? Do you trust her? Does she prioritize your relationship? Is she proud to show you off to her people? If the answer is yes to most of those questions, then she might just be the one for you.
Marriage
Marriage in Victoria Falls is typical of the Christian way. There are many places and venues where marriage ceremonies are held in the town, but access to such sites is seasonal. Access to areas such as the waterfall and the Devil's pool is highly contingent on the Zambezi River level. For marriages, there are restrictions to only about 16 people, but you can still make very memorable moments with them.
Wedding
Due to civilization, the Shona wedding culture is gradually becoming obsolete. Most people prefer simple weddings, with only a few friends and family in attendance and a small celebration, not an elaborate one. But according to the Shona culture, this is not how weddings are celebrated.
Shona marriages begin with the "Kukumbira"- a formal way of asking for a woman's hand in marriage from her parents with her informed consent. After this, there are a lot of rituals, negotiations, and transactions that go on underground between family members.
The bridegroom's family pay the bridewealth, which in local terms is called "lobola," to the bride's family. The lobola is a good custom that serves as a safeguard against divorce because, in that case, it has to be repaid. These traditions used to be essential before any marriage ceremonies could be held. These days, the current generation doesn't really care about them anymore.
Family Life
Unlike the consensus that family life in Victoria Falls is a dull affair, it isn't. Families go out all the time to places such as crocodile farms, and the national park. They may also decide to go rafting or bungee jumping. Like in all typical African families, the man is the head of the house and takes charge of the home's financial duties, while the woman mainly takes care of the children and house.
See Also