San Juan (Argentina)
San Juan (Argentina) dating guide advises how to meet single girls. You just need to know the basic steps how to date Argentinian women. Learn how to arrange dates with hot Argentine girls, how to take your relationship to the next level and how to find your soulmate and fall in love. Read more on how to date local women and where to meet girls in San Juan, Argentina.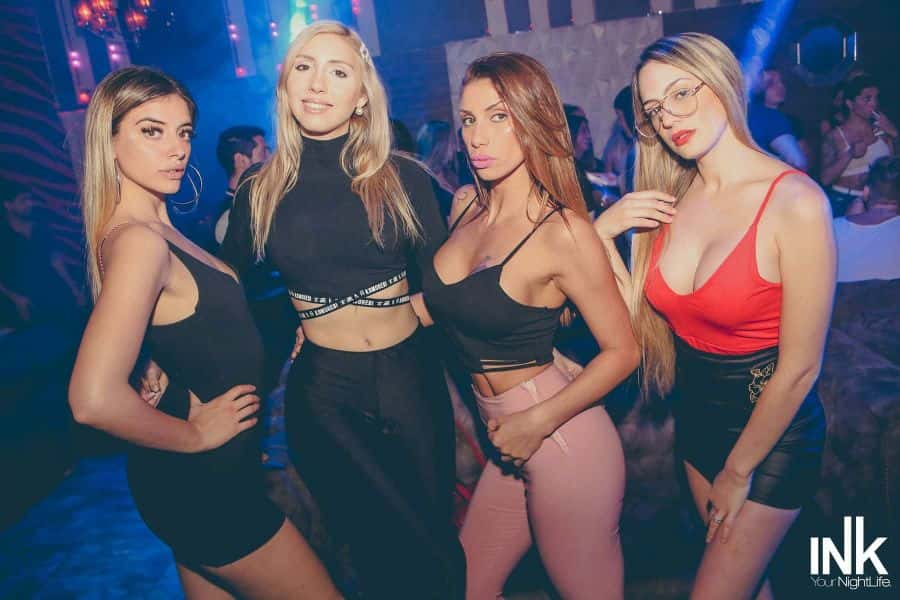 Girls in San Juan (Argentina):
Education level of girls: 3/ 5
Dating in San Juan (Argentina):
Chance of arranging dates: 3 / 5
Casual dating culture: 2 / 5
Online dating popularity: 2.5 / 5
Sex in San Juan (Argentina):
Women's sexual activity: 2.5 / 5
More about San Juan (Argentina):
Nightlife in general: 2.5 / 5
Locals' English level: 2.5 / 5
Moving around the city: 3/ 5
Budget per day: US$250 - $300
Accommodation: US$120 - $180
Dating
The beautiful city of San Juan is remote and isolated from the buzzing world. Due to its isolation from other cities, it has gained the nickname "The Oasis City".
The city is not as popular as other cities in Argentina such as Mendoza, which is a two-hour drive from this isolated city, and Buenos Aires. However, it has a lot to offer.
Known for its wines, it is surrounded by vineyards and is not short of magic. It houses a population of about 517 660 people, most are which are of European descendants ( mostly Spanish and Italian). The official language is Spanish and the currency is Argentine peso (which is equivalent to 0.014USD). The tourism industry is pretty slow here. Most tourists visit the city for its world-class vineyards, the El Leoncito National Park, and Ischigualasto Provincial Park. There are a lot of shopping centers and museums to see.
The city is slow-paced and offers a more relaxed atmosphere. It is situated west-central of Argentina and close to the Chile border. It has a hot, dry atmosphere, making it a perfect place to enjoy a chilled glass of their fine wine. It is an injustice to visit San Juan and not indulge in asado and chimichurri. This tasteful cuisine is to die for.
Dating Culture
There are a lot of beautiful people and places to meet them in San Juan. A common age for both girls and boys to start dating is 15 years old. Girls have a "cumpleanos de quince", which is coming of age birthday party however the legal age of consent is eighteen years. If you like unpredictability, then this is a place for you.
Both women and men are unpredictable in the sense that they will give you mixed signals. You can enjoy a beautiful date with a person and never get a second date. The locals are infamous for their inability to respect time (when it comes to dating) or never bothering to show up. A last-minute cancellation is a norm in San Juan.
Men make the first move and the ladies might pretend not to be interested. They do this to gauge how interested the men are in them. Therefore, no might not necessarily mean no here. Unless it is a hard no, trying your luck a few times is advised. Couples have separate sets of friends and multi-dating is normal. Couples spend time getting to know each other before they are committed to one another.
Argentinians are known for their expressive and emotive communication, and this is evident in their romantic relationships. Public display of affection is as normal as breathing here. This might also be the only place where personal questions are allowed. It might seem impolite not to ask them.
Taking your hat off when talking to a woman is a sign of respect. Expensive gifts might be deemed as a bribe. Online dating is not as popular as in other major cities but one can still meet people on dating apps such as Tinder.
Due to the Christian roots of the city, most couples do not live together before marriage. Most people live with their parents until they are married. Females are expected to exhibit 'marianismo' i.e feminine and nurturing while males are expected to be machismo which is dominant, masculine, and self-reliant. Argentina is among the first Latin American countries to legalize same-sex marriage
Sugar Dating
Sugar dating is one of the best ways to find a date in 2023. Men who are willing to buy gifts for sugar babies, will get physical or emotional pleasure for a return. Take a look of the wide selection of girls from SecretBenefits.
Online Dating
Dating in San Juan (Argentina) can be a bit tricky due to not knowing if you have a solid connection, so your best bet is to sign up for a dating site before you venture to the night club or bar, so you can meet a few locals ahead of time. AdultFriendFinder.com lets you meet local members in San Juan (Argentina) and get to know them on a personal basis before you meet in person. Take advantage of site features like live chat and member to member webcams so you can begin flirting before arranging a face-to-face meeting.
Webcam Dating
Feeling lonely in San Juan (Argentina)? Arrange a virtual date with your favorite webcam girl right now! We have thousands of hot girls online waiting for you. Visit DatingLocalGirlsLive.com!
Women
Elegant, friendly, and loud is the best way to describe women in San Juan. They are beauty and brains personified. They have a fashionable sense of style and know their soccer. They are educated, determined, and driven.
They wear their hair long and have features that belong to a cover of a magazine. Women are getting more and more liberal in recent years. They are getting more independent and influential. There're mostly breaking out of their traditional roles and expectations.
They are social and appreciate a good conversation. They are welcoming to tourists and might be willing to engage in some short term fun but the fun wouldn't include sexual interactions.
Argentinian Girls (age 18 - 29)
The average age for marriage for women in San Juan is 23. Women in this age group are focused on building stability in their lives and careers. They are ready to move out of their parent's houses and usually, it takes marriage to do that.
There is, however, an increasing amount of women living alone. They are influenced by the modern world and are more open-minded.
Their clothing is rather flirtatious and complements their bodies. They show more skin, probably because of the hot climate in the city. They have beautiful figures and flawless skin.
They are not afraid to explore with color when it comes to their hair. They are either still attending the local university or starting to work. They seek stability in their relationships.
Few women will be willing to date someone older than them. The sugar daddy/baby seen is almost non-existent in this city. They're willing to date foreign guys but would prefer locals.
Argentine Women (age 30 - 45)
Women in this age bracket are mostly married. Depending on their social status, some are staying at home mom's while others are still working. Their attire might be a little more modest. They do not show a lot of skin.
Even though they are married, some might be willing to have a little fun on the side. Infidelity is pretty common among both women and men. These women are stubborn and set on their ways.
Though divorce has been legalized since the 1980s, it is still very uncommon. Finding a single lady in this age group might be like pulling a tooth. They are moderately influenced by modern culture.
Argentinian Ladies (age 45+)
Most women in this age bracket are mothers and wives. They are focused on their kids and husbands. They are keeping their households functioning.
Most are stay at home moms and do not engage in extramarital activities. They have strong family values and they are very generous. They run their households with an iron hand.
They are very conservative and still believe in traditional gender roles. Those that are single, are mostly widows and have kids. They are highly influenced by their Christian background.
Foreign Girls (tourists, expats, students, etc.)
There are not a lot of foreign girls in San Juan. Tourists do not often visit this city due to its isolation. The few foreign girls you can find here are there for work purposes. The wine export industry is huge in San Juan and attracts lots of wine enthusiasts.
Most foreign girls come from different parts of the world to work here. It would be hard to meet them during the day as they are at work. They are more open to dating outsiders and are willing to engage in short term relationships.
They are not likely to commit to a long term arrangement. They are more worldly in comparison to the local girls. They speak more English than locals.
Sex
Most local girls are focused on obtaining their degrees and building their careers. Some are willing to engage in sexual activities, while most would rather wait for marriage.
The society has put pressure on girls to abstain from sex and wait for marriage. Most ladies would rather, at least, be in a committed relationship before engaging in sexual activities.
There are not a lot of sugar babies in San Juan. Prostitution is legal in Argentina but brothels are not. One can meet sex workers online or in a club.
Sex Culture
Sex education is mandatory in San Juan but most schools do not include it in their curriculum. This is due to their Christian background and negligence. This also carries on to the views on premarital sex. It is viewed as inappropriate.
Prostitution and same-sex marriages are legal in San Juan. Infidelity is common in San Juan. Most couples engage in extramarital activities.
One-Night Stands
A one night stand is, by definition, the act of engaging in sexual intercourse with someone only once. The act is meant for mutual enjoyment and no strings attached.
In San Juan, youngsters do engage in these acts though it is not popular. The best way to meet someone to have a one night stand is through online dating and at a club.
Best Places to Meet Single Girls
It is difficult to meet girls during the day or even on weekdays. If they are not at school then they are at work. Both local and foreign girls are usually busy with work during the week and spend weekends with family and friends. They do visit local shopping centers and parks. Though the nightlife is not vibrant in this city in comparison with nearby cities, one can still meet ladies at a club or restaurant. Most ladies go out at night with their friends to have fun.
Bars, Pubs and Nightclubs
San Juan is a laid back city with minimal nightlife. It doesn't offer many options for people who seek to enjoy a night out. The desamparados is the best place to enjoy a night out.
It is a district in the western part of the city that runs for few kilometers along with Av San Martin. It offers bars and clubs, with loud music and dance floors. Bars such as Partho Gelatto, Lomos Pirandello, and In Rincon de Napoli can be found here.
Most ladies, local and foreign, visit these clubs to meet new people and some tango dance. Local ladies may play hard to get but that shouldn't discourage suitors. It is their way of gauging interest.
Shopping Malls
The city of San Juan is highly dependent on its agricultural industry. The wineries and olive oil farms contribute a lot to the economy of the city and the country at large. Most people work in these two industries. There are only a few shopping centers. The most popular ones are Campo de Olivos S.R.L, El Meson De Guemes, and Espacio San Juan Shopping center.
Outdoors
The city of San Juan has a lot to offer in regards to outdoor activities. There are beautiful places to see and meet new people. It has beautiful monuments, both natural and man-made. Below are some of the places one can visit:
Plaza 25 de Mayo: The plaza is in the center of the city and has beautiful tall palm trees and a magnificent fountain at the center. It houses the statues of Domingo Faustino Sarmiento, a former president that was born in the city, and Fray Santa Maria, a bishop who fought for the independence of Argentina.
Casa Natal de Sarmiento: A national historic monument. The birthplace of former president Domingo Sarmiento is known for his intellectualism and his fight for public education and women's rights to education.
Museo del la Memoria Urbana: To learn more about the city, it is advisable to visit this museum. It has pictures of how the city was before the 1944 earthquake that tore the city down. It also has an earthquake simulator of how it was then.
Parque de Mayo: This is perfect for a chilled lazy day. It has greenery, a lake, a fountain, and a few monuments. It is great for a family as it has a playground.
Universities and Colleges
There are only two universities in San Juan. The National University of San Juan and the Catholic University of Cuyo. The literacy rate for females is unknown in this city however Argentina has a literacy rate of 98%.
There are stunning local and international women who attend these universities. The universities have a vibrant student life and entertainment. One can meet female students at the campuses or the surrounding shopping centers. The ladies here are intelligent and do not want to engage in small talks.
Relationship
Relationships are a commitment that two individuals agree upon. They require a mutual understanding from both parties. Ladies in San Juan are known for multi-dating therefore it is important to define the relationship at the beginning. Local girls are willing to date foreigners but have reservations. One can meet girls at the shopping malls and tourist attractions.
Holiday Romance
Engaging in short term romance is not something local and foreign ladies strive for. The possibility of finding a lady that is willing to have a holiday romance is almost non-existent. Tourists might be more open to it than local girls. One can meet such ladies at the nightclubs. Online dating also presents a variety of women who might be willing to engage in the holiday fun.
Tips for Successful Relationship
When dating a local girl, it is important to note a few things. Multi dating is a norm in San Juan ergo it is important to define your relationship early on. Showing up late for a date is not uncommon and one should always expect it. It is almost offensive to not dress to impress so always be on point.
Most women raise their voices when talking, it is not a sign of agitation rather a norm. Putting your hands on your hips is a sign of a confrontation so try not to look confrontational. Ladies have great family values and expect you to respect their families. Patience is a virtue when dating local women.
Love
While there is no road map to finding love or a perfect definition of what love is, the possibility of finding love in San Juan is relatively small compared to other cities.
Apart from the language barrier, local ladies are notorious for not granting a second date. They will ghost you for weeks. They will play hard to get. Visiting popular bars might help meeting new people but does not guarantee to find love.
How to Make Sure She Is the One
San Juan ladies value families. They respect their families and will only introduce you to them if they see a future with you. The "one" will respect your family and plan a future with you. They will be willing to know more about you and your family. They will introduce you to their friends. They'll open their homes and hearts for you.
Marriage
Getting married in San Juan is a simple and straightforward procedure. The government does not require much from the citizens. For a couple to be married they need to be at least eighteen years old.
Should a couple wish to be married before then, they need to be at least sixteen years old and have the consent of their legal representatives. Only civil marriage has legal effects.
The union should be registered with the Registro Civil (Civil Registry Office). For foreigners wishing to get married in the city, there are no special visas required. The couple needs to be in the country legally.
Argentina is the only Latin American country that non-citizens can legally get married. A foreign that is married to a local will gain citizenship after two years of marriage. There are, however, required documents/procedures to officiate the marriage. We have listed them below:
Firstly, the couple needs to apply for a certificate of legal capacity to marry from their county's embassy in the country.
A copy of a birth certificate
A photocopy of ID and proof of nationality.
A divorce certificate (if applicable)
The couple will be tested for venereal diseases. Should the tests be positive, the couple will not be allowed to get married.
After the marriage is filed with the local government and the embassy, it will take about ten days for it to be legal. The couple will receive their proof of marriage and a booklet on marriage and family.
Wedding
Planning a wedding in San Juan is not a hassle. The city has a lot of highly skilled wedding planners who will work day and night to ensure you have your dream wedding. Hotels have event coordinators who are ready to serve you.
Hotels such as Del Bono Beach, Del Bono Park Hotel Spa, and Casino, Caucete Hotels, etc. offer value for money wedding packages. Most weddings here are traditional western weddings.
Family Life
The family structure in San Juan is dependent on social status. A lot of things are dependent on social status. The nuclear family is a more common household unit however families tend to have strong ties with their extended relatives.
Lower class families are bigger and mothers do not work. The mothers take care of the children with the help of their relatives. Middle to upper-class families has one or two children. They usually have nannies that take care of the kids even when the mother is not working.
The health care system is also influenced by social status and is divided into three sectors. Firstly, the public sector which is maintained by the government and is available to everyone.
It has a long waiting time, surgeries waitlist can be, on average, six months. Secondly, the private sector. The private sector is more prestigious and only the upper class can afford it. It has a great health care system and opens mostly to private insurers.
Lastly, the social security sector. This sector is managed by the Obras Sociales (Insurance plans). It is mostly for union workers and has a good quality health care system.
The quality of education is very good in San Juan. Argentina has a literacy rate of 98.00% which is the highest amongst Latin American countries. The compulsory schooling is thirteen years and the medium of instruction is Spanish.
The city is accessible by bus, car, and airplane. The roads are serviced and are in a good state. The Domingo Faustino Sarmiento Airport is located 13 kilometers away from town.
See Also