Paris
Guide for dating in Paris helps you to meet the best girls. This dating guide gives you tips how to date French women. You will learn rules where and how to flirt with local French girls. We advise how to move from casual dating to the relationship and find the real love. We also tell the best dating sites in Paris. In this article below you will find more information where to meet and date girls in Paris, France.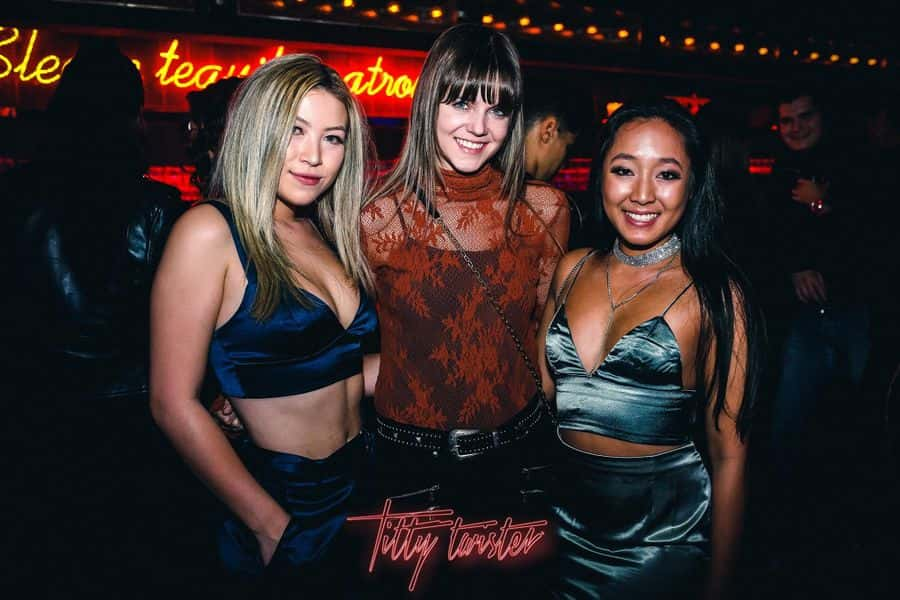 Girls in Paris:
Education level of girls: 5 / 5
Dating in Paris:
Chance of arranging dates: 3 / 5
Casual dating culture: 3 / 5
Online dating popularity: 3 / 5
Sex in Paris:
Women's sexual activity: 4 / 5
More about Paris:
Nightlife in general: 4.5 / 5
Locals' English level: 3 / 5
Moving around the city: 5 / 5
Budget per day: US$60 - $700
Accommodation: US$30 - $400
Dating
Paris: the famous city of love and lights. It has an array of beautiful sights, including the Eifel Tower, Notre Dame, the Louvre and some of the most charming women you will every lay eyes on. In addition to being the most populous city in the country, Paris is also considered the global centre of food, art, culture and fashion. It attracts millions of tourists each year, most of whom travel to see very specific sites and landmarks.
The Parisian romance is infectious. Many couples visit the city, specifically for the romantic culture which it oozes. While some destinations in the world are made for the hookup, Paris is crafted precisely for the slow-burning romance. As said by Hemingway, "Paris is a moveable feat, and life is to be devoured, not picked from afar".
To achieve a successful relationship in Paris takes a lot of effort, which can be reduced greatly if the trial and error portion is reduced. Thus, this article has been carefully written to help you realize your potential with the ladies in Paris. Read on to find out exactly how you can score big, whether it be for your next fling or the search to find 'the one'
Dating Culture
The best word to describe the dating culture in Paris would be "Classical". Most of the women love to be chased by men and make it very difficult at times by playing hard to get. This is even true if she really likes you. It can be tough, but hang in there.
In terms of a typical date, it is usually custom for the man to ask the woman out. After doing so, they would choose a comfortable spot for a first date, probably a restaurant.
Most women expect to be treated like royalty. Ensure that you dress to impress. While most other cities allow for casual attire when it comes to dating, the women of Paris expect a formally dressed date. And no, this is not something that shows you have put in some effort; it is an expected cultural norm.
It is also quite normal to delve into deep conversation. Do not let women take you by surprise when they start speaking about politics or rich cultural topics on a first date. In order to date a French girl, you will have to show a level of sophistication. It is simply in their DNA.
Lastly, first kisses are a bigger deal than most men realize. As a foreigner, it is easy to see a kiss as exactly that; however, in France a lot of the women view a kiss as their sign of approval – that the relationship is serious and they expect it to go somewhere. French women tend to hate players and can smell them a mile away. There are women who are okay with a casual relationship, but they are the minority.
Second dates are more than just a mere 'Netflix and Chill'. They must be a journey of substance. Most French girls will be satisfied with a bar, café or restaurant. It is a great time to chat and get to know one another, which must be the main purpose of the date. If she finds you interesting, you may be lucky enough to get a second date. These must include something like a trip to a museum or something of culture. French girls love to get deep, so keep her entertained or risk boredom.
Dating is extremely old-fashioned, but the thrill of the chase often makes men fall really quickly. French girls are great partners in a long-term relationship, but maybe not as fun in the short-term. The culture has, in more recent years, changed a lot with the introduction of more liberal views. This is especially true amongst students and the current sub-30 generation.
Online Dating
Dating in Paris can be a bit tricky due to not knowing if you have a solid connection, so your best bet is to sign up for a dating site before you venture to the night club or bar, so you can meet a few locals ahead of time. AdultFriendFinder.com lets you meet local members in Paris and get to know them on a personal basis before you meet in person. Take advantage of site features like live chat and member to member webcams so you can begin flirting before arranging a face-to-face meeting.
Women
They are a great juxtaposition. On the one hand, the women in Paris portray a version of themselves that is reserved and sedated, the kind of women who expect men to take the initiative when it comes to dating and sex. However, once you are able to dig a little deeper, it is not long before the truth comes forward: they are extremely self assured, creatures with the utmost confidence.
Parisian women (and most French girls for that matter) know what they want. When it comes to men, they demand respect and the satisfactory amount of sexual and emotional pleasure. If you do not meet their criteria, they are more than happy to cut you. It sounds harsh, but the go-getter attitude of French women makes them extremely sexy.
The French diet must be made of something special, as you will have to look very hard to find an ugly woman. You will almost never find a fat one, and their figures are incredibly sultry. The fact that they accessorize with so much confidence and self assurance makes French girls highly desirable. However, it does put pressure on men to ensure utmost satisfaction.
There are also a number of differences between the age ranges to consider. As will be explored further down in greater detail, different women seem to have different expectations when it comes to dating and sex. They are also slightly different in characteristics, but the French ethos remains fairly similar in all of them.
Something that differs greatly from other cultures is that women, who are already in relationships, will go out alone with their male friends for dinner. This is important because you may not have the same view of dating. You may think you are on a date and she may be thinking, "just friends". It is important to state things clearly, right off the ball.
French Girls (age 18 - 29)
One of the first things you may notice about this group of women is the diversity within the age bracket. Most people think of French girls as model-looking white girls with a baguette on their heads. However this has been far from the truth in recent years, as the younger generation see their peers consist of all types of ethnicities, including Africans and Arabs.
Moreover, these women are the most open to trying new things. While the generation above may be a bit conservative in their approach, many of these girls contemplate meeting a spicy short-term romantic who sweeps them off their feet for a few short weeks. Could that be you?
Furthermore, each of these ethnicities brings along with it a certain portion of their own culture. Most of them, however, enjoy what the French culture has to offer and adapt. You are likely to find a few mixed-race girls within this bracket, too.
Many of the girls have dreams of changing the world in some way or pursuing a career as a professional, hence the universities have more women than men. These women also tend to look for a highly accomplished partner and not just a pretty face or body.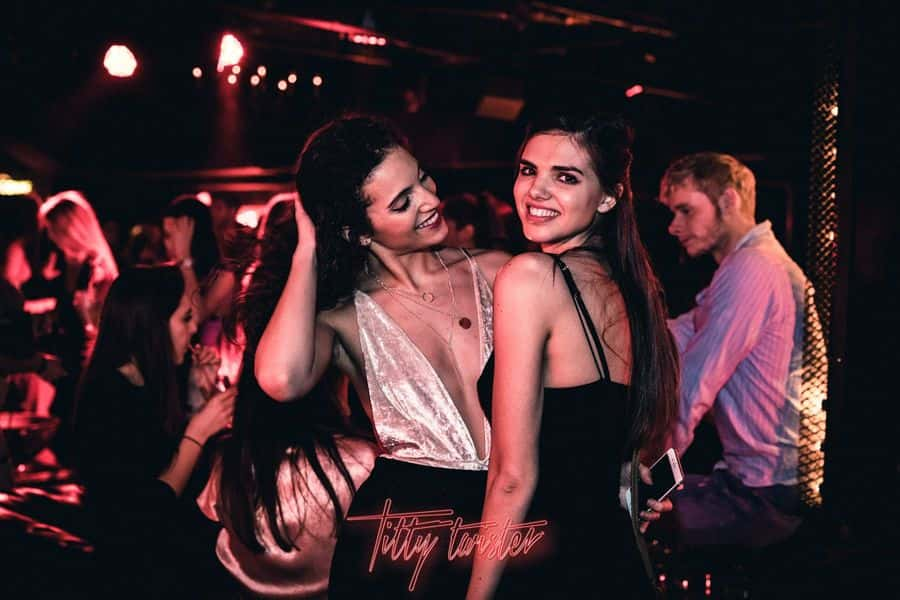 French Women (age 30 - 45)
This is quite a broad category, as it contains many phases of life for the Parisian woman. Without making too much of a generalization, most women look to settle down by their late twenties or early thirties. If you are on the hunt for a future spouse, then that is probably the age gap for you.
Later on, closer to the 40 mark, most women are settled down. However, there are a few who have chosen to remain single due to career-related goals. There are also women who have already gotten divorced. This provides a wealth of opportunities in its own rite, as many Parisian women each year miss that sense of romance. Often, a foreigner is the beneficiary of this longing.
There are also a few women who are looking for extra-marital affairs. The French are famous (or infamous depending on how you look at it) for their relative nonchalance when it comes to bed hopping outside of the marriage. While it may not strictly be viewed as good within the culture, it is brushed off with a lot more ease than most other places in the world. Therefore, be prepared to find women who are looking for a discreet relationship. Follow your own conscience on this one, as there may still be repercussions in the future.
French Ladies (age 45+)
Mature women in France ooze sophistication. They are probably the apex of the confidence which is instilled in the French culture. They definitely know what they want and they know how to take it. Older French women, just like the younger ones, are used to getting compliments from men on a daily basis, so be sure to keep an eye out for competition.
Older women also know where they stand sexually, and most of them have a sex drive that is substantially more active than their younger counterparts. The romance of the city in combination with a no-strings attached relationship is a highly attractive thing. Most older women can be reached through specially designed dating apps. Either that or head out to a bar in a relatively resected neighbourhood. Most women remain active.
Foreign Girls (tourists, expats, students, etc.)
Paris alone has over 15 million tourists each year. That excludes the many thousands of women who travel to study at the universities and expats who have settled down in the city due to the demands of their careers. Paris is a year-round beacon of tourist attraction, so there is no shortage of supply in that regard. It is estimated that the total amount of foreign people who live in France numbers just over 6 million, which is nearly 10% of the total population!
The best places to find foreign girls will always be around the main tourist attractions, such as:
The Louvre – There is always a massive line and people just standing around.
The Eiffel Tower – The main location, as there are tonnes of foreign girls exploring the area.
Notre Dame – Lots of people visit the Cathedral, including girls of every nationality.
The Champs Elysees – One of the most-visited tourist areas in all of France. This area has plenty of pastimes and sights in addition to the thousands of foreign beauties.
Boulevard Saint Germaine – Exploring the city is another attraction that always gets overlooked by those looking to meet girls. Well, if you want to attract a tourist, you have to think like one. Start at the Boulevard Saint Germaine and explore the many cafes, boutiques and stores that adorn the street. You will definitely meet lots of cute girls.
Sex
The sex life is actually really good within the great city of lights. However, there is more of an emphasis on what women want than in most other cities around the world. For example, a French woman will feel extremely insulted if she gives you a blowjob and you don't return the favour. Much of the experience is centred on how well you please the woman. If you manage to do that, you will be in high demand. If not, then you better practice as much as you can.
Parisian women make for excellent lovers. They just know exactly what they want. Often, their sexuality is hyped by the media to the extent that it may not be true. Attraction is the main requirement for sex, as the moral attachments of Anglo or American cultures do not apply in Paris. The women are into how well they can be treated, and if they are attracted to you, you may end up in bed quicker than you think.
Sex Culture
The sex culture is fantastic, but not entirely what most men think. France has natural connotations of romance and sensuality, emphasis on the former. However, many of the perceptions of this country have been changed over the years thanks to media and movies. The truth of the matter is that French women love sex, but they are also picky about who they have sex with.
In the past, sex was a big taboo, with many women waiting until marriage before they lost their virginity. This was brought about by an intensely religious presence within the country, no place more fervent than Paris, the home of Catholicism in the country. Despite this, time has brought a fresh view of sex, as most people now view it as a purely physical act. There are circles in which one may find girls who stick to the prudish side of culture, but they are rare.
As stated right in the beginning of this article, French girls love to tease. Also, they are a juxtaposition. They love to be chased by men and don't easily settle without being thoroughly seduced in every aspect: mentally, physically and emotionally. However, most have no problem sleeping with a guy if they feel the attraction is there. This does not mean that they want to take things further. Many French girl openly admit that they test out a guy in bed before committing.
The whole culture of having to date a certain amount of times is also a notion that may not hold true in Paris. A recent study shows that over 60% of women admitted that they may consider sex on the first date. 34% said that they may even have sex without any date if they feel that the attraction is strong enough. Thus, your job is simple. Build the attraction and you will have gorgeous French girls in the form of putty in your hands.
One-Night Stands
Creating attraction is the main goal when looking for a hookup in Paris. Parisian girls are known for being very open with their sexuality; so much so that they are known to have casual sex if they feel so inclined. Approaching a girl at the bar may be the best way to find a gorgeous girl. Online sources are also very effective in Paris. Sites such as Adult Friend Finder, Tinder and even Instagram work well as a meeting platform. If you perform well, there is no reason why the one-night stand cannot turn into a second meeting – or even a date. Many girls in France do not mind hooking up with someone and going for a date later on.
Best Places to Meet Single Girls
Landmarks provide as decent a chance as any to meet women. Both the local and foreign girls are as in love with these locations as anyone else, so be sure to use them to your advantage. Sometimes, it is as simple as approaching a woman in the street, telling her that she is beautiful and asking her out on a date. Place such as the Eiffel Tower, the Louvre and Champs Elysees provide the perfect platform to do this.
Nightclubs are also first-rate ways to meet girls. The French have an outstanding appetite for the night. Most people end dinner around 9pm. This is still a few hours before bed time, which gives an indication of how important the time after sunset is. Thus, when the clubs open up around 10pm, one can be assured that it is likely packed and there is penitential for meeting girls whilst having fun. Some of the better clubs are listed in the "Nightclubs" section. Bars and lounges are also great places to find women. Sometimes, they are even better than the clubs, as they allow for conversation and the construction of romance – something that is very important to French women: they love to be chased and wooed.
Much like any other city in the world, the internet is used for love and sex. When it comes to France, nothing meets giving a girl a sparkling smile followed by deep eye contact and a playful conversation. That first impression is everything! However, more and more people are turning to online dating as a means of romantic connection. This has taken a hold of the younger generation with little stigma or negative connotations attached to finding someone special online. Make sure you are a part of it. If not the main way to meet single girls in Paris, it is still a useful fallback option just in case your efforts at wooing women out on the streets of Paris are disappointing.
Top tip: Learn a few French words and phrases. Make sure you master them and that you are able to throw them into a conversation. Most French girls find the accents cute and you can leverage on this to wiggle your way into a date.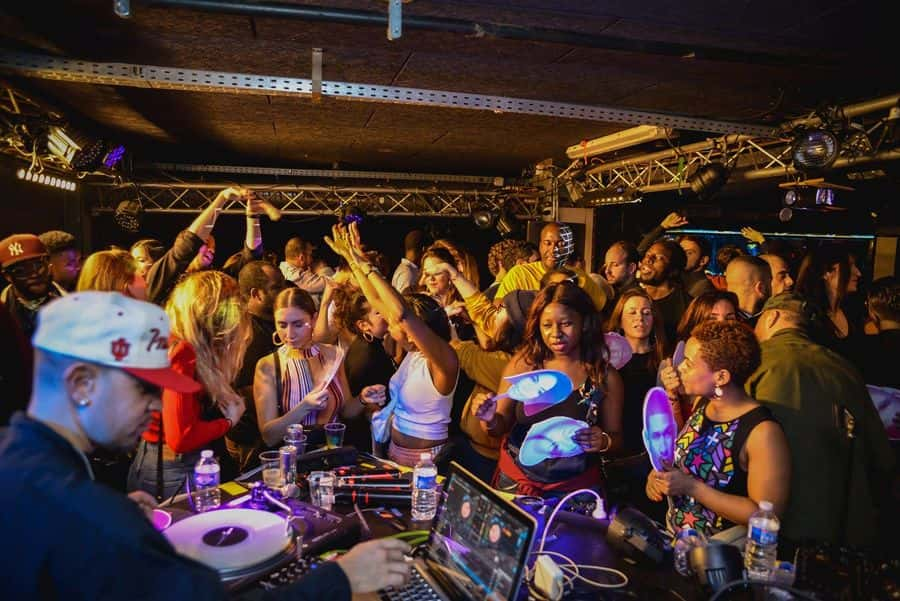 Bars, Pubs and Nightclubs
It wasn't too long ago when the world thought the nightlife in Paris to be dead. In fact, 2010 saw the Ney York Times state that the clubbing scene was all but gone. However, a new generation of superstar DJs has risen to the occasion, turning Paris into one of the superpowers in the world partying scene. Names such as David Guetta, DJ Snake, Tchami, Daft Punk and Martin Solveig have captured the imagination.
Clubs are also great places to find girls. The city really comes alive at night, as most people are out having dinner by 9pm and then heading for drinks thereafter. Thus, it is no wonder that the clubs are always busy. You will be able to find a plethora of local and international partyers who are always on the lookout for a good time.
Some of the best clubs to visit are:
Dehors Brut – The feel of this Parisian nightclub resembles something of a mini festival. It has a faithful crowd of attendees for the entire weekends, which starts on a Thursday. It has an urban jungle feel and there is a mix of resident DJs who always spin new mixes to keep things fresh. They often have events with famous DJs and be prepared for things to get wild!
Rex Club – One of the oldest clubs in the city. It is also one of the most famous locations for house and techno music, which has been the revolution of the new breed of superstar DJs who have come from France. Some say that the prices of drinks can get a bit pricy, but be prepared to wait for the specials and you should be fine. It is also worthwhile noting that the club was once home to Daft Punk. Using the reputation it gained form launching such DJs into stardom, it has now invested in a whopping 70-speaker sound system.
Petit Bain – A more popular bohemian club in the city is the epitome of an alternative rooftop party which is designed to provide the cultured inhabitants of Paris with the chance to party the night away.
La Bellevilloise – By day, La Bellevilloise is a centre for art and culture. It has a fine restaurants that attracts people from all over the city. As night time comes around, it is transformed into one of the best nightclubs in the city. It isn't quite an EDM/ rave destination, but it does attract a noteworthy attendance after dark. It is an excellent location to meet girls in an intimate setting.
Badaboum – As the name suggests, the beat of 120 beats per minute house music is the main essence of this fantastic club. It is an out and out party destination, which has been a favourite for local and international partyers. Many EDM stars have spun sets at this venue, so don't miss out on all the fun.
La Machine du Moulin Rouge – Possibly the best multi-floored club in the cit. It is conveniently located near the centre of the city and is one of the hotspots for nightlife. The night starts as many professionals frequent the location for after work drinks, and the real party animals stay for the EDM event after 10pm.
824 Heures – This club is one of the local's secrets. It does not look like much from the outside, as it merely resembles an old garage. However, venturing deeper into the rabbit hole reveals a dance venue that offers reasonably priced booze and a plethora of underground house talent in the form of up and coming local DJs. Entry is free but photography is forbidden.
Supersonic – This club is an indie destination in the middle of the week; however, once Saturday night hits, it turns up the volume as the resident DJs play a mixture of 60s remixes that get the sparks flying. It is immensely popular and entry is mostly free, bar certain events.
La Java – You may have to search for quite a while before finding a nightclub as old as LA Java. It has been a staple of Parisian party since the 1930s, a product of the roaring twenties when jazz was in full swing – excuse the pun! It has continued to dominate. Today, it has been revitalized by the deep synths of electro house, as the club maintains the edgy feel of its original intention: to be a playhouse for the rebellious bourgeoise youth.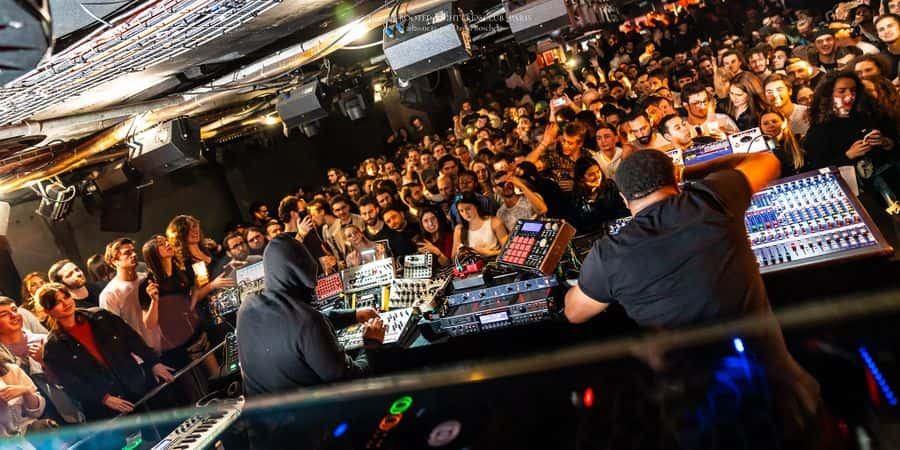 Shopping Malls
Malls were not a big feature of Parisian life. Most of the retail was done through stores that adorn the very European streets of Paris, whether it be food, wine or other goods. However, as time has passed, the younger generations have adopted a very western approach to shopping and malls have become increasingly popular. Thus, Paris is home to some fo the better malls in Europe They hold high-end clothing stores and some chains which sell necessities and clothing.
These are the best malls in Paris:
Les Quatre Temps – The largest mall in Paris. It is conveniently located in the centre of the city. La Defense is the main business districts in the city and also a place of great wealth, with soaring real estate values and blue chip companies in close proximity close to each other. This is the location of Les Quatre Temps, which means that the mall is a favoured spot for wealthy fashionistas and the who's who in the city.
Carrousel de Louvre Mall – The Louvre is more than just a museum. They seek to take advantage of the huge crowd and millions of visitors by offering a shopping mall on the premises. It is convenient, has a range of great stores – many of them high end – and you will be able to find lots of girls, both foreign and local.
Forum de Halles – It may not be as glamourous as Les Quatre Temps or as culture rich as Carrousel de Louvre, but it is located in the very centre of the city and has everything under one roof. It features many decent restaurants and cafes. It also has a few international chains such as H&M and Zara.
Outdoors
The outdoor locations are almost always going to be tourist destinations. These draw the most people and offer a chance to soak in culture as well as enjoy the beautiful women who roam the city – maybe even grab a number or two. Whether just to explore the city or with more romantic intentions in mind, check out some of the best outdoor locations in Paris:
Eiffel Tower – Of course the Eiffel Tower was going to be first on the list. Synonymous with the city of Paris, it attracts so many tourists each year and the surrounds are a haven for locals. It is a must see for anyone in Paris.
Tuileries Garden – Full of history and the creation of Catherine de Medici, this magical Eden sits between the Louvre and the Place de Concorde. It was once only a ground for royalty, but was opened to everyone in 1667 post the French Revolution.
Bicycle rides – These are available for rent all over the city and it can be a great date idea. Furthermore, it allows access to some of the best sights in the world all jammed into one trip.
Museum Gardens –There are a few museums such as the Musee Rodin that provide an outdoor exhibit. Ever popular and filled with amazing artworks, these outdoor exhibitions never fail to pull a crowd. It is also one of the better ways to explore the Parisian culture on a budget.
Champs Elysees – As stated in the "Where to find foreign girls" section, the many cafes and cultural sites packed into this block make for one of the most-visited destinations in all of Paris. The hustle and bustle combined with the smell of French cuisine tantalizes most people. Combined with the beautiful women, it is a sure knockout!
Universities and Colleges
Despite its size, Paris is the base for thirty-one universities. Many of these universities are world famous, meaning they attract a great many exchange and full -time students from other countries.
The university system in France is quite remarkable, in that it is mostly free for French citizens. The state covers most costs through tax money and many students flock to the universities as a result. THE universities are well-kept and the grounds are reasonable accessible because most of them are historical sites in their own rite, which means that the public is free to explore within reason. All of the private sections are cordoned off and these are mostly labs, class rooms, research centres and lecture halls.
There is not enough room to talk about all 31 of the universities in Paris, but below is a list of the best universities in the city.
Sobborne University – The architecture is great and the access to students makes this university one of the first on the list. It is definitely worth a try; so too are the bars, restaurants and cafes within the immediate surrounds.
PSL Research University – One of the better scientific research universities in the country. It is quite prestigious, but the campus grounds are not as accessible as others. There are still lots of students in the area.
University of Paris – This university does not technically exist. Rather, it has been divided amongst certain colleges in the city. However, the buildings and historical sites are still visited by tourists, many of which are hot girls.
Ecole Polytechnique – The engineering house of the city. It is known for its fine achievements, alumni and research in this industry.
University of Notre Dame – Perhaps one of the more famous universities, a sit makes fairly frequent appearances in public life. It is a private school which only the wealthy can afford, and the grounds are fairly open, allowing access to some of France's finest students.
Relationship
The task of finding a relationship in Paris is an exciting one. There are so many beautiful women around that it can sometimes seem overwhelming. Once you land your first date, it will probably be difficult to resist the charm of the French women, as their intellect and sophistication seem to match their elegant beauty. Furthermore, it is a city which allows single people to properly explore their options. You develop a sense of likes and dislikes, as the dating process calls for deep introspection as well as a loo into who your future spouse is meant to be – or at least the type of person.
The method of dating is a serious one. The French ensure that they get to know someone in all their faculties before things get serious. You will probably come across questions about political views, culture and a touch of philosophy, but this is a good thing. It allows you to understand the girl in her entirety and find exactly the right partner for you. Once a relationship has been started, Paris is the perfect catalyst in achieving a deep connection built on love. There is so much to explore – so much history, art, culture and architecture. Beyond this, there is also a stable economy where most people find high-paying jobs. The French CAC is one of the largest stock markets in the world, showcasing the fiscal and monetary strength of the nation. The quality of work life is also something to be strived for, mainly that it does not demand the long working hours of – for example – London or New York.
All in all, French relationships are really strong. The city definitely has an adventurous side, but generally love is binding on all those it infects. Couples enjoy the city, as the fine culture never seems to go to waste.
Holiday Romance
One of the main features of Paris is that the women tend to be explorative. This allows for any combination of relationship and there are so many permutations on offer. If you are looking for a holiday with a local Parisian, you will probably be able to find someone. Be open and honest about what you are looking for. Beware of leading girls into thinking that you are looking for a long-term relationship, lest word get out and you ruin your chances of getting other girls.
There are also a fair few foreign girls out and about in the city. Many of these girls are also looking for some fun whilst on holiday and the prospect of a no-strings-attached relationship has definite advantages. If you stay in a hostel, you may find other foreign girls ready for a hookup; some may have a longer duration, ergo a holiday romance.
Tips for Successful Relationship
The best advice in the city is merely to take things slowly. Get out there and explore what you can. However, there are still a few guidelines to follow that may bring about the best possible love life that can be had in the city of Paris. They are listed below:
Take your time before selecting the girl – This is a very fair point. Some men are dazzled by the French accent and the sophistication on offer. The French women can be dazzling, but get to know her first as an individual. Does she seem like a women with whom you can build something? Are you dazzled by her now, or will this last? These are important questions to ask.
Date a few girls – Although related to the previous tip, it does differ slightly. Do not be afraid to explore the women of the city. Make sure that you get to know them in a deep way before committing, and the best way to understand them, is to get to know as many girls as possible. Go on dates. Don't be afraid of testing the waters. The French do the same.
Understand cultural differences – Cultures differ no depending on the region, naturally. Some of the French cultures may seem a bit weird to others, but there needs to be provision for them. One such example is that men and women often go out alone with their friends of the opposite sex for dinner or lunch. It is completely platonic. However, some people who do not understand the culture may view this as suspicious.
Communicate – There are differences which are bound to surface. If not cultural ones, then personal differences. These can only be worked out through a commitment to conversation throughout the relationship.
Build Trust – the foundation of any relationship is trust. Without it, the relationship is doomed to failure. Trust is something built up over time; it allows love to blossom and provides comfort and security, something most humans need in abundance.
Don't be afraid of commitment – This often affects relationships and does not allow for it to grow as it should. Furthermore, you may be mistaken for a player even if your intentions are genuine, as females have a radar for a lack of commitment
Love
Love in the city of lights is extremely fierce. It looks like long, romantic walks. It is the search for a lifelong partner who is willing to talk through the deep things of life, such as politics, art, history and culture.
Love in Paris is dining on fine cuisine looking into the eyes of a French beauty and doing it all over again the next day. It is the beauty of exploration and learning, as both you and your partner grow together in culture, knowledge and experience.
Paris is certainly the most romantic city in the world. Although this has been blown out of proportion by Hollywood, there is no doubt that the city has plenty of charm and is perhaps the greatest place on earth to find love.
Furthermore, its old school dating culture allows for steadier relationships than in most western cities, where love is narrowed down to a transactional system at times. Rest assured that if you go on a date with a French girl, she will really try and get to know you – your essence, thoughts, beliefs, culture and goals. This thoughtful approach has led to one of the greatest marriage successes in all of the West, as seen by the divorce stats – or lack of them!
How to Make Sure She Is the One
Some people may prescribe a magical formula that tells you exactly when and how you know when you have met the one. Some say time stops. Some say that your heart skips a beat. Some even say that they are left speechless. While that may be true for a certain amount of people, everyone is different.
Be sure to take things as they come. Women in Paris hate players, as there are many men who are only interested in a quick hookup. If you are interested in the girl, give her a chance. Learn from the French. They know exactly what they want and they are not afraid to go for it or walk away if it is found wanting.
If you are keen on hooking up in Paris, then pursue that with all your might. However, if you desire to find love, then allow for the slow burning romance to commence.
By exploring the city and meeting many different women, it will not be long until you find someone who changes the way you view the world. Time may stop or it may not, but when you do find the one, you will know.
Marriage
Marriage in France is a worthwhile pursuit. The women do not change as time passes, and there is more of an attempt to keep things fresh than in other western countries. Women try their utmost to flirt, be playful and engage in romantic activity. Paris is also a city that does no necessarily centre around money. The economy is great and it provides jobs, but it is only a means to an end. Unlike most of the west, where money seems to be the goal, hedonism and pleasure seems to be the central objective of the Parisians. This is no less true within the confines of a marriage.
There is also a rumour that most French people do not mind if their partners are unfaithful. This is true to some extent, but not as common as the internet makes it out to be. Once you dig a bit deeper, most women are jealous over their husbands and become extremely angry when it comes to marital unfaithfulness. However, there is also a segment of the population that is open to sex in many exciting ways, such as threesomes, open marriages and kinky practices in the bedroom.
Wedding
Parisian weddings are special. Usually, they are pretty conservative and held in a picturesque location. Even the Eiffel tower is available for hire as the backdrop to the special day.
One of the main differences in France is that two ceremonies are required. Church and state are separated in every aspect; thus, a minister may not legally marry a couple. He may only do so in the eyes of God. Most people, therefore, have two ceremonies - one with the government official and one done for friends and family.
After the ceremony, a reception is held. There is a separate invitation handed out for the guests of this event. Expect food, alcohol and dancing much like any other wedding - and of course, loads of speeches.
Family Life
The family life in Paris is relatively good. Most people thoroughly enjoy settling down in a city that offers so much culture. From a romantic point of view, it may be one of the best places in the world to grow old with someone, as there is never a dull moment and the romance of the city seems to seep into every couple's relationship. The stats back this, as the divorce rates in Paris are much lower than most western cities. When it comes to family, most couples enjoy complete independence, as people tend to stay out of other people's lives. Paris is also a good place to raise kids if you have the money. Food and accommodation are expensive, but the state schools are provided for a meagre fee. The city itself is safe and there is no real risk of crime. Although, since the introduction of immigrants from all over the world, the crime rate has seen a spike. Nonetheless, it is not something to worry about and most suburban and inner-city areas are safe.
Perhaps the greatest deterrent from living in Paris is the cost. Living is frightfully expensive. The taxes are extraordinarily high, with a maximum income tax of 41%. Furthermore, the cost of housing is also steep and a levy is charged over and above rent. Food is also a high-price affair. Needless to say, there are a lot of things to pay for in Paris, and a good job is required. Fortunately, one can survive quite well on the economy, but the city has seen a decline in recent years as many people do not work and rely on government grants to get by.
The main plus in Paris is that tuition fees are taken care of, so parents need not worry about saving up too much for their kids. Furthermore, the medical expenses are partially paid by the government. The best medical care still comes at a cost.
See Also