Oman
Guide for dating in Oman helps you to meet the best girls. This dating guide gives you tips how to date Omani women. You will learn rules where and how to flirt with local Omani girls. We advise how to move from casual dating to the relationship and find the real love. We also tell the best dating sites in Oman. In this article below you will find more information where to meet and date girls in Oman, Asia.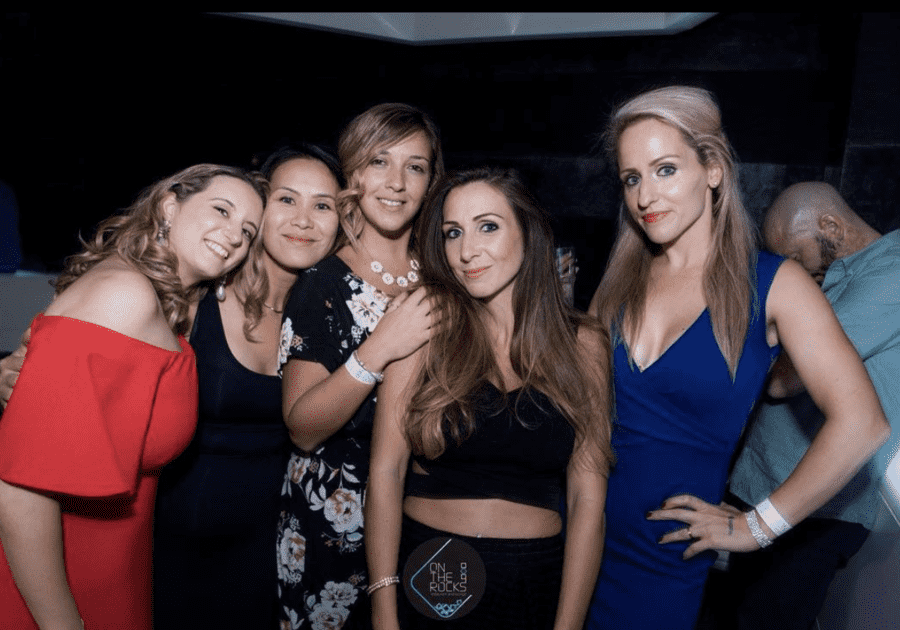 Girls in Oman:
Education level of girls: 2 / 5
Dating in Oman:
Chance of arranging dates: 2 / 5
Casual dating culture: 2 / 5
Online dating popularity: 4 / 5
Sex in Oman:
Women's sexual activity: 2 / 5
More about Oman:
Nightlife in general: 3 / 5
Locals' English level: 3.5 / 5
Budget per day: US$70 - $220
Accommodation: US$50 - $150
Dating
Known as one of the most beautiful Arabian countries located on the southeastern coast of the Arabian Peninsula with over 4 million citizens, Oman or the Sultanate of Oman is considered as one of the wealthiest countries in Arabian countries. It is the 70th most peaceful country, according to the Global Peace Index. It is quite popular among the tourists for a great vacation spot with a fresh sea breeze and hot climate.
When it comes to the local Omani women, they are very friendly and polite when approached by a foreign man that is quite unusual for Islamic women. The only problem you might face while trying to contact an Omani woman to date or hook up with is the language barrier. Although they are well educated, not all of them can interact in English. Other than the language issue, you just have to learn about the Omani culture's laws and rules and have a great time dating an Omani woman.
Dating Culture
Oman is an Arabian country that follows Islam religion, and the local community follows the traditions and laws that come with the Islam religion. Although Oman is quite costly and is adapting to western culture, they are still quite conservative and prefer to follow the laws and practices of their religion. Because of this, the local women don't have any kind of relationship with men outside their household. Those women who indulge in such things are considered immoral, and she and her family's name is insulted for such actions. That is why women have a shy and submissive behavior when it comes to making the first initiative. They never take the first initiative, and the men are supposed to do so while a woman who loses her virginity before marriage is called immoral, a man who has a lot of partners is praised for his manliness.
If you are dating a local woman, you must be cautious about how you act in public and get acquainted with the laws and rules of living in the country. One of the most unappreciated things in Omani culture is showing affection; you should never show love to your date by holding her hand or kissing her or flirting with her. It is considered highly inappropriate and immoral by the local community. If you can keep in mind these specific rules and laws, you won't have much difficulty in dating a local Omani woman.
Sugar Dating
Sugar dating is one of the best ways to find a date in 2023. Men who are willing to buy gifts for sugar babies, will get physical or emotional pleasure for a return. Take a look of the wide selection of girls from SecretBenefits.
Online Dating
Dating in Oman can be a bit tricky due to not knowing if you have a solid connection, so your best bet is to sign up for a dating site before you venture to the night club or bar, so you can meet a few locals ahead of time. AdultFriendFinder.com lets you meet local members in Oman and get to know them on a personal basis before you meet in person. Take advantage of site features like live chat and member to member webcams so you can begin flirting before arranging a face-to-face meeting.
Webcam Dating
Feeling lonely in Oman? Arrange a virtual date with your favorite webcam girl right now! We have thousands of hot girls online waiting for you. Visit DatingLocalGirlsLive.com!
Women
Omani women are some of the most beautiful women in the Arabic Gulf. They have the perfect white coloured skin with stunning hourglass-shaped bodies that can make any man awestruck. Being part of Islamic culture, one expects them to be quite shy and unfriendly when it comes to interacting and dating foreign men. They are quite the opposite of that, they are very friendly and polite and love to interact with both local and international men.
When it comes to dating, they are prohibited from doing so but still enjoy going on an occasional date with men to go against society. Most of these Omani women love to get in relationships and go on dates but always prefer men who are ready for commitment. They don't do casual relationships and only go out with men who are looking for something serious.
Omani Girls (age 18 - 29)
These young girls are some of the most active and open-minded ones in the country. Not only will you be able to easily converse with them in English, but you will find yourself having a great time with them. Being part of the young generation, they are quite rebellious and don't prefer to live their lives following all the traditions of the Islamic society.
If you are looking for getting laid, these young girls are the perfect ones to target. They are not that conservative and are ready to have new sexual experiences. You can easily meet and hook up with them in night clubs, bars and pubs, where they tend to look for a great time and also having a sinful night in a man's bed. You can also find a lot of them on social media platforms such as Tinder and Bumble, where they are quite active and easy to approach.
Omani Women (age 30 - 45)
While approaching these women, you have to be a bit cautious. Not only are they conservative but also not well educated, which makes it hard to communicate with them as they are unable to converse in any other language than Arabic. Most of these women are married off at a young age; thus, most of them are married, divorcees and widows, which makes them off-limits and cannot be approached in public by an unknown man.
If you are looking to date or hook up with the single women, it can be quite tricky and hard as they are quite particular about the men they date. If you are looking to get laid with them, it will be nearly impossible to do so as they tend to preserve themselves for their husbands. If you are looking for having a good time dating a local, then these young women are the best ones to do so.
Omani Ladies (age 45+)
These local ladies are off-limits. Most of them are married or widows or divorcees with children of their own, which makes them close to impossible to even approach. They usually wear clothes that cover their bodies from head to toes and rarely talk to men other than their household. If you are looking to date or hook up with these local ladies, you can't approach them in public, but you can find a few of them on online dating platforms and are open and willing to have some action with young men, both local as well as foreign.
Foreign Girls (tourists, expats, students, etc.)
If you are looking for just getting laid, these foreign women have considered the best options for that in Oman. Unlike the Omani women, these foreign women in Oman are either students or ex-pats or tourists and are very open-minded and less conservative. You can easily approach these women as they are known to be able to converse in English. You can date or even hook up with these women, and if they are interested and attracted to you, they will not refuse.
Sex
Although Oman is an Islamic country which makes it part of one of the conservative countries. Although Oman welcomes a large number of foreigners and is adapting to western culture, the people still believe in holding their old traditions and culture close to their hearts. The older generations are more conservative and restrict the women in dating, so they don't lose their virginity before the marriage. It is why most Omani women don't look for casual relationships and instead look for love.
They have been grown hearing from their elders all about what they shouldn't do that as they believe in following such traditions. The chances of hooking up are really low; most women are ready to date and have a great time together but not anything sexual. The best options are foreign women and young girls if you are looking to get laid. They are the most liberal and open-minded and are not bided by such constraints.
Sex Culture
Oman is considered one of the wealthiest countries in the Arab Gulf; it is at the juncture of modern and traditional lifestyles. Most of the community is of Islam religion, and they follow Islamic law, which prohibits dating and sexual activities. If an Omani woman indulges in sex before her marriage, she is considered as impure and is considered not worthy enough to marry into a good household.
Whereas, when it comes to men, it is quite the opposite. They are the dominant gender and do not oblige in fulfilling such traditions themselves but want the women to follow them. A man is allowed to have sexual relationships, and the more he has, the better the praise he is given for such an act. Since the last decade, people are changing these beliefs, and the women have equal opportunities and freedom, Oman is still quite far from being an equal gender role country.
One-Night Stands
Sexual activities are quite low in Oman among unmarried people, but the young girls are the once you should target if you are only looking for getting laid. They are more open-minded and liberal and pay no heed to the traditions. You can easily approach them in night clubs, bars, pubs, or even online dating platforms like Tinder and Bumble. They are quite sexually active and love to get different sexual experiences with foreign men
Best Places to Meet Single Girls
Oman is a beautiful place for a great vacation, but the most beautiful part of the country is the Omani women. They have the perfect hourglass bodies with white coloured skin and dark black tresses. They look just like Goddesses are often wear traditional clothes to avoid sunburn and tanning. You will find, unlike the other Arabian countries, Oman is entirely on the modern side, and you can easily find women having a good time at night in bars, pubs and clubs.
One might think that the best time to meet up with local girls is at night when they are drunk, but being an Islamic country, as alcohol is banned here, and the chances of meeting and hooking up with local women are higher at day than night.
Bars, Pubs and Nightclubs
The nightlife in Oman is excellent when compared to other Arabian Countries. Omani women have restrictions, but the community has started to loosen up the limits and adapting to the western ways of the World. Although alcohol is banned in the country, if you have a license, you will have no trouble. Usually, most of the pubs, bars and clubs are located in the centre of the city as well as hotels to help the foreigners easily reach these places. You will find local women but not in a significant quantity. It can be a bit tricky while approaching the local Omani women as they are not allowed to date.
Your approach has to be indirect; you have to study her body language and her personality before you make a move as she may refuse to even talk to you. To score a local Omani woman, you have to be on your best behaviour; be calm and gentle. Don't try to flirt with her or she might bash you, you have to behave like a gentleman and never try to force her into anything. As long as you remember these things, you won't have much problem while trying to approach an Omani woman. Here is a list of the popular bars, night clubs and pubs where you can find local and foreign women.
On the Rocks, Muscat: Brilliant efforts are made by staff to serve their customer till satisfaction. A wide variety of food and drinks with lively people around. You can find several foreign tourists over here.
Police Club, Muscat: It is a classic club with a lively atmosphere. They are famous for their food and maintain their quality service with zero complaints.
Muscat Superdeep Tower, Muscat: It is one of the best places to visit on holidays thanks to excellent, tasty food and fantastic staff. They serve delicious latte, cocktails and the best coffee with a twist just to give it a different aura.
O'Malley's Irish Pub, Muscat: They serve delicious food with some of their exotic drinks made in their finely refined breweries. They have traditionally looking atmosphere, which is just as amazing as their food.
Whispers Night Club, Salalah: This place has many foreigners visiting every year, providing an excellent quality dining service and an incredibly sexier atmosphere for making your night memorable.
Duke's Bar, Muscat: It gets crowded at midnight but is filled with a lively atmosphere with dance, music, and delicious food. Traditionally served food with exotic drinks served for party lovers.
Club Safari & Habana, Muscat: They have the best scenic beauty of the surrounding, and you can witness the sunset from here with amazing cocktails and tasty food.
John Barry Bar, Muscat: This bar is undoubtedly a remarkable place known for its exotic drinks and delicious food.
Rock Bottom, Muscat: If you are looking for great music and drinks, probably this is the best place for you. They have the most fantastic DJ for playing energetic music and playing fantastic music to enlighten your mood.
Omani women are quite friendly and polite. You can expect to have a great conversation with her, but if you are looking for a casual relationship or just getting laid, you may not be able to score with them instead of trying the foreign women. Omani women are a bit conservative and are not interested in casual relationships; they look for a man to fall in love with and be taken care of.
Shopping Malls
When it comes to shopping, you might think that Arabian women are ones, who are not as crazy as the other women in the World, but it is not so; instead, they are the ones who love to shop the most. Even though they cover their bodies from head to toe, you will find that they are always in trend with the latest fashion. You will find several women during the day at such places, it can be a great time to approach them, but your chances of hooking up or dating one will only be possible if you are appropriately dressed and are just as good looking as the Omani men.
Oman Avenues Mall, Muscat
Muscat Grand Mall, Muscat
While approaching the Omani women at such shopping places, you will find that they always have a group of women. You must impress these women to date or even hook up with the woman you are attracted to.
Outdoors
Oman is a beautiful country surrounded by the sea and a great place to have a good time. You will find local and foreign women exploring the beautiful cities, landmarks, historical and religious places, and wildlife. The chances of meeting and hooking up with local and foreign women are quite high at such places. You can easily approach them and charm your way into her heart. You can also visit the local cafes and restaurants for a date and put your dating game into action.
Al Ghubrah Beach Park
Sultan Qaboos Grand Mosque
National Museum
Al Qurum Natural Park
Kalbuh Park
Café Bateel, Muscat
Nizwa Fort
Universities and Colleges
When it comes to education, you will find that Omani women are not given many opportunities for higher education, and many professions are restricted. Even so, they are well educated, and some can even converse in English. One of the barriers while approaching an Omani woman is language, even though they are educated, they lack communication skills in a foreign language.
You can try your luck and approach the young girls and women near the prominent colleges and universities; chances are they will be able to communicate in English and can be the best ones to date or even hook up with. Being young and learning the different ways of the World, the young girls and women tend to be a bit rebellious and less conservative, which makes it easier to date or hook up with them.
Sultan Qaboos University, Muscat
Higher College of Technology, Muscat
Middle East College, Muscat
Sohar University, Sohar
The University of Nizwa, Nizwa
Nizwa College of Technology, Nizwa
The German University of Technology in Oman, Al Athaiba
Al Sharquyah University, Ibra
Relationship
Omani women are openly adapting to the Western World but also keep their traditions with them. When in Oman, you will find that most of the women wear clothes that cover their bodies from the neck to their feet. Usually, the less conservative and open-minded women are open to having relationships but prefer the Omani men than foreign men.
If you are a foreigner and looking for dating or looking for getting laid with a local woman, you can remember that they are very fragile and don't like aggressive or rude behaviour. You can show off your wealth by taking her to expensive restaurants and buy her luxurious clothes. She might get interested in you, but the only thing holding her back from being attracted to you may be your behaviour. While dating a local Omani woman, you have to treat her like a Goddess; you have to be gentle with her and never try to force her into anything she doesn't want to indulge in.
They may be fragile and sensitive but are quite strong and will beat you up if you try to manhandle her. According to Islamic Law, women are not allowed to date. If you are dating a local woman, remember to be as less affectionate in public places as possible, as these actions can make the locals feel insulted.
Most of the local women are not interested in having any physical or casual relationship; you can go on dates and perhaps hold her hand but nothing more than that. If her family is modern and less conservative, then you can advance your relationship after meeting with them, but they are the typical Islamic family. You will have to date the woman secretly and always have to be careful.
Holiday Romance
Oman is a beautiful country with historically significant places and many stunning destinations that can take your breath away. It is quite a popular tourist country, and you will find that a lot of people visit Oman for its beautiful and scenic places. If you are looking for having a romantic and amazing time with your partner in Oman, the stunning and awesome destinations are going to be just the places to bond over with your partner and discover your relationship.
Musandam beaches: Surrounded by the Gulf of Oman and the Arabian Gulf, these beautiful beaches are filled with stunning white sand. It is located far north of Oman, which makes it a great place for relaxing and having a peaceful time.
Shatti Al Qurum: Known as one of the longest beaches in Oman, the Al Qurum beach is located near the capital city of Muscat, which makes it one of the most popular beaches and has many restaurants, bars, shopping malls, and hotels and cafes nearby. It's a great place to explore with your partner.
Wadi Bani Khalid: ThiKnown as a natural green and colourful paradise, this place has several water pools and springs that keep the water flow in the region throughout the year. It has beautiful and unique rock formations and also several small villages located inside the region.
Salalah City: Located near the Dhofar region in the south, this city is quite a famous tourist spot for its beauty. It also holds an Autumn Khareed Festivals that is a grand celebration in the city from July to September. It's a must-visit city with loads of places to explore.
Jebel Al Akhdar: Known as the Green Mountain, this mountain is part of the Al Hajar mountain range and is named after the greenery and plants that cover this rocky land. It's a great place for hiking and trekking.
Jebel Shams: Another mountain of the Al Hajar mountain range, known for being the highest mountain range, is a great place for hiking and sunset.
Masirah Island: Known as the biggest island in Oman, it is a beautiful island with some abandoned ships and a great place to spend time together and explore the local culture, livelihood and the textile and fishing industry.
Majilis Al-Jinn: It is the second-largest cave chamber in the World; it can only be entered through the few holes located at the top of the cave. You can indulge in many fun activities like climbing and hiking while exploring the rock formation of the cave.
Bimmah Sinkhole: Located in the east of Muscat city, this place is famous for its crystal turquoise waters and the rock formation surrounding it. It is one of the most convenient and must-visit attractions in Oman.
Sur City: A great place for relaxing and having a peaceful time, this city is located in the north-eastern region of Oman. It has beautiful beaches, ancient forts and amazing wildlife. It's guaranteed to give a great time to its visitors.
Musandam fjords: This place is secluded from the rest of the country and is located at the border; it has beautiful blue water bodies that are surrounded by deserted mountains and fjords. It's a great place for the adventure lover in you.
Tips for Successful Relationship
Oman is a great place to fall in love with a woman, not only will you be able to explore all the amazing places but also strengthen your relationship by travelling together. The best way to have a successful relationship is to spend a lot of time together and put a lot of effort into it.
Usually, men spend a lot of time and effort while courting a woman but tend to do just the opposite after they have gotten her. If you are dating an Omani woman, you will have to take the initiative as they are usually quite on the submissive side, but that doesn't mean you take her for granted. Omani women are very particular about the men they date, and when they find that you do not deserve them or their love, they will leave without even looking back.
Although they are very friendly and polite, you will find that they take a lot of time to develop trust in a relationship as they are very suspicious of men's' intentions. If you are looking for actually dating and not just scoring with an Omani woman, here are a few tips to help you in your way of making your relationship successful.
Be Patient: You must be patient enough to listen and understand her point of view rather than forcing her into things that she is not comfortable with.
Communicate: One of the most important elements of a successful relationship is communication. You both have to understand each other at a deep level and share all your problems. It will help in eliminating misunderstandings and arguments.
Be honest & Loyal: Being in a relationship means putting all your efforts into maintaining your relationship. It includes being honest with each other about your feelings and thoughts and never going behind each other's back.
Romantic Gestures: Women love when a man puts his time and effort in planning a date for her. You don't have to plan big and expensive things but rather small things that will touch her heart.
Don't walk away from arguments: A relationship is not all sunshine and happiness, you will have arguments, and if they are not solved, your relationship will be affected in the long run. To avoid that, always solve your issues and arguments rather than walking away from your problems.
Respect her: Islamic women are quite sensitive, and when they date a man, they expect him to treat her like the jewel she is. You have to respect her, her feelings, her family and her lifestyle as it's not as easy for these Omani women as it is for the liberal women in modern countries.
Other than this, you have to be cautious while dating an Omani woman as most of them are restricted to do so and usually date secretly. Thus, they usually date men who are ready to fall in love and bear all the risks that come with it.
Love
Falling in love in a foreign country can be quite confusing but also magical. Oman is a beautiful Arabic country and is one of the richest Islamic countries, which makes it quite liberal and open-minded towards the modern World. Omani women are not that highly educated but still hold about 40% of professional jobs. Although they are not given equal opportunities as men in employment, they are some of the most passionate ones.
Although Omani women are restricted to date, they find it exciting and exhilarating to go against the laws. While dating an Omani woman, you have to be careful about not showing affection in public as not only will it defame her but also her family. In Islamic countries, holding hands, kissing, hugging, and sex are all stuff that a couple should keep in their bedroom and not in public. If you both are having a great time together and have mutual feelings towards each other, she might even take you to meet her family, which can be the only challenging part of your relationship.
While meeting an Omani family, the best way to impress them is by learning the basic etiquettes. To show them that you are serious about their daughter, you can learn their language, and it will be like the cherry on top of a cake for you. Though you have to be ready to hear disapproval and rejection from her family in letting you both continue your relationship, the best thing to do in such a scenario is to be patient and calm.
After listening to their concerns, you can tackle down each concern one by one by answering them as politely and charmingly as possible. If you can impress her family, there will be nothing stopping you both from advancing your relationship.
How to Make Sure She Is the One
Falling in love is a magical thing, but your feelings not being reciprocated at the same level as your partner can be quite a nightmare. Before you get all serious and start talking about the future of your relationship with your partner, the mature thing to do is to see if she is ready for all that. Everyone grows at different time rates and bombing her mind with all your wants and wishes might make her scared, and you will lose something worthwhile.
The best way to find out if your partner is ready for getting serious is by asking her to move in with you. This way, you can judge her reaction and find out if she is ready to get serious. It is important that you both talk about your plans; you can plan the next stages of your relationships and even strengthen your bond. Once you find the right woman for you, you have to cherish her and nurture your relationship.
Marriage
Oman is an Arabic country with a predominant Islamic religious community and follows Islamic laws. The Omani people are quite rich and are adopting Western culture but are also keeping their culture and traditions with them. When it comes to marriage, Islam Law forbids inter-religion marriages for women as they have to convert to their spouses' religion. Islam promotes only Islamic marriages between 2 Muslims or with a Muslim man. If you are a foreigner and wish to marry an Omani woman, you might find it hard to do so.
The first thing to do is to get her family's consent in giving her hand in marriage to you. You will have to meet them and showcase yourself worthy enough to marry their daughter. They might be totally against it or might loosen up and agree after a while. Once you get the family's approval, you won't have to worry about the marriage. If you are not a Muslim and marry a Muslim woman, you must convert it into Islam. Only after converting, you will be allowed by the Omani law to marry an Omani woman.
Thus, when it comes to marriage between 2 people from different countries, the Omani government usually interferes and scrutinizes the reasons for a marriage to see if you are not marrying the woman just for immigration purposes.
Wedding
Weddings in Oman takes place in either the bride's home or a religious place with an officiator. If you are non-Muslim, you will have to convert into Islam to marry an Omani woman. Once you have converted, you can easily start planning your wedding. The wedding usually takes place in 3 stages. First, the groom has to talk and work out on the dowry for marriage from the bride's father, which usually consists of jewelry, gold, groundnuts, clothes and accessories.
In the second stage, the bride and groom are kept in different rooms where a religious officiator asks each of them one by one for their consent in marriage. After giving consent, both of them have to sign their names in the marriage registrar to make it official. And in the last stage where the bride and groom are kept in the same room but on opposite sides. The females sit with the bride, whereas the males sit with the groom.
They are separated by thin fabric, and their marriage is made official. Then the celebration begins where the family members and friends congratulate the couple on their marriage. After the marriage, the couple finally goes to their honeymoon and commences their marriage.
Family Life
Oman is considered one of the safest countries to live in, and there are many ex-pats in Oman, usually Muscat, the capital city and the most modernized city in Oman. It is filled with educational institutes, restaurants, bars, pubs, shopping malls, recreational and sports centers, etc. If you are a foreigner, then the best place to settle in is Muscat as it's lifestyle is more modern than the other smaller cities in Oman.
Settling down in Oman can be a great decision for both your family and your career. Not only will you be able to live in a beautiful country but also be able to explore its beauty. Being an Arabic country, Oman is also quite popular for its Oil, medicine and education industry. You can have a great career advancements and live a wealthy life in one of the richest Arabian Gulf countries.
When it comes to education, it is free for all the students from primary to secondary education to make more and more youth literate and educated. Higher education is not as good as the education quality in other European countries. Still, the Sultan Qaboos University is the oldest and most well known higher education institute in Oman. It is considered as one of the most pristine universities by the Omani people. So, this is pretty much how life looks like in Oman.
Regions
Cities
See Also