Kinshasa
Guide for dating in Kinshasa helps you to meet the best girls. This dating guide gives you tips how to date Congolese women. You will learn rules where and how to flirt with local Congolese girls. We advise how to move from casual dating to the relationship and find the real love. We also tell the best dating sites in Kinshasa. In this article below you will find more information where to meet and date girls in Kinshasa, Democratic Republic of the Congo.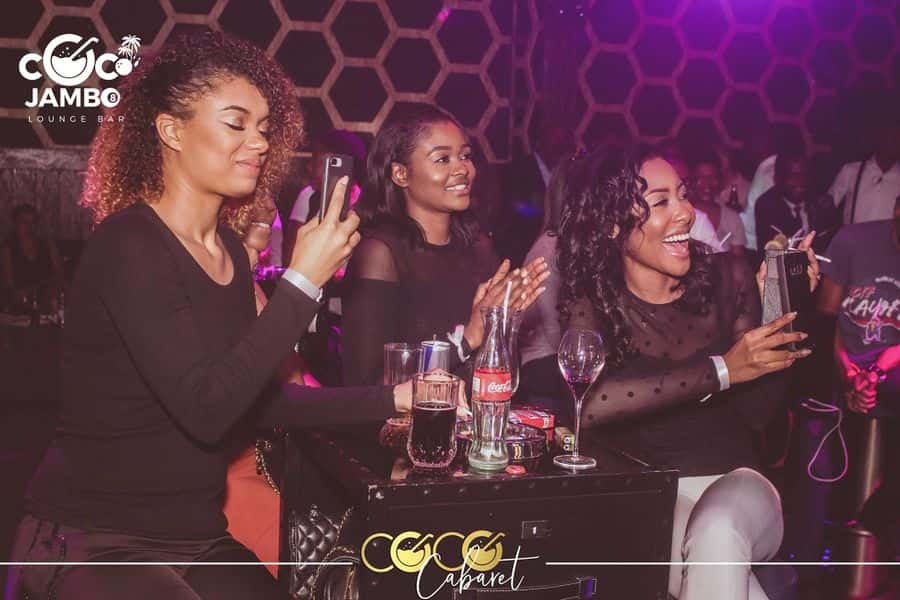 Girls in Kinshasa:
Education level of girls: 3.5 / 5
Dating in Kinshasa:
Chance of arranging dates: 4.5 / 5
Casual dating culture: 4 / 5
Online dating popularity: 3 / 5
Sex in Kinshasa:
Women's sexual activity: 4.5 / 5
One-night stands: 3.5 / 5
More about Kinshasa:
Nightlife in general: 4 / 5
Locals' English level: 2 / 5
Moving around the city: 3 / 5
Budget per day: US$150 - $700
Accommodation: US$70 - $300
Dating
Kinshasa is a beautiful city in the heart of the Democratic republic of Congo. It is the capital city of Congo, and a home to over 11 million people. Congo is well known for its unique genre of music known as rumba. You must have seen how girls in the videos move their hips side to side. Girls in Kinshasa have a glowing dark complexion that will attract any man. Their captivating beauty and broad smiles exposing milk-white teeth is intoxicating.
Hidden underneath is the Congolese culture and the prowess in moving their hips to the beats of rumba. The official language used in the city is French. Swahili, kituba and lingala are other languages used here. Dating a Congolese girl in Kinshasa depends on what you want. Dating a local Congolese women can turn out to be a very unique experience for you due to their fun and out going nature and their amazing culture.
Dating Culture
Dating culture in an African country is very different from the western countries. Things might seem like they are moving too fast in terms of meeting the parents etc. Mostly, a girl's family becomes part of your relationship until you start having kids. This early introduction to the family is to create a friendly environment for you to know her even better. It is also meant to determine how you will relate with your in-laws. Also, exposure to social media and western culture is slowly influencing the girls in Kinshasa. They are getting into the idea of casual dating etc. One thing to note is that local women are smitten by the idea of dating foreigners.
One night stands are also not a problem as girls are no longer deeply rooted in the traditions. This does not mean that every woman will be ok with it. Most of them are looking for serious relationships. When they see a foreigner, they see an opportunity to a better life. You have to be empathetic and honest with them. Be straightforward about what you are looking for be it a serious relationship or just a casual fling and you will see that will ease so many things for you.
Online Dating
Dating in Kinshasa can be a bit tricky due to not knowing if you have a solid connection, so your best bet is to sign up for a dating site before you venture to the night club or bar, so you can meet a few locals ahead of time. AdultFriendFinder.com lets you meet local members in Kinshasa and get to know them on a personal basis before you meet in person. Take advantage of site features like live chat and member to member webcams so you can begin flirting before arranging a face-to-face meeting.
Women
Women in Kinshasa have a strong personality that makes them very fun and outgoing. They are strong women brought up in the strong African culture that shapes them to be responsible and focused. Even the most civilized women have an aspect of their culture that they want to preserve.
The first group of women you will come across is the conservative group. This group will not do anything contrary to the Congolese culture. They take pride in preserving and following the steps used in their bringing up. They will love a man and remain faithful no matter what. They will bear children and take care of the family as the husband goes out to work. These women hate the current trends of dressing, food, and lifestyle. They prefer to go old school. Some of these women are educated while others are not. Educated women will choose to stay home and take care of the family rather than work.
There is another group that consists of educated and bossy women. These women will not ask a man for money. They work hard to provide for themselves and their families. These are the entrepreneurs, managers, and those receiving a good salary at the end of the month. They believe in women empowerment and prefer to take care of their own bills. These women will not stop working after marriage, they support their spouses financially and contribute to taking care of the bills.
Most people in the Democratic Republic of the Congo want to pursue higher education. For this reason, you will find young souls in Kinshasa in pursuit of higher education. Some of these women are from other cities, towns, and villages in the country. In Kinshasa, you will find foreign women in the city for various reasons. Business and tourism among other reasons attract these women to the city. It is easy to find love amongst these groups of women. This is because some of them are not married, some are in complicated relationships, while others need a one night stand since they are far from their spouses.
Every city has busy women who have no time to take care of house chores. They hire house helps to assist with this. This group of women is large in Kinshasa. They run daily household errands for their bosses.
There is another group of women who have no faith in men. This is as a result of previous heartbreaks and relationships that did not work out. These women have a hard time getting into new relationships due to trust issues. Some of them prefer to stay single and rely on one night stands to cool their hot blood. Some will go to the extent of having a sex partner who is allowed to have other relationships.
Single mothers are in Kinshasa too. They raise their kids on their own and may or may not allow their hookups to meet their children. Some of the reasons why these women are single are as a result of divorce, death of a husband as well as early pregnancies before marriage. Some of these women will get into serious relationships and get married, while others prefer to remain single.
Congolese Girls (age 18 - 29)
Kinshasa is full of women within this age bracket. The percentage of older women residing in the city is small. As people age, they move from the city to the suburbs as the teens and young women come to the city for various reasons. At 18, most women are joining tertiary institutions. Tertiary institutions are mostly located in the city, meaning they have to move to the city.
Kinshasa has many colleges, and universities full of students in this age bracket. They are fresh minds and untouched bodies not knowing what lies ahead of them. These students have no source of income and their guardians are the sole providers. They cannot afford to take themselves out for a drink unless there is a man to take care of the bills. However, this is a time for them to enjoy their youth. They will not turn down a man who can give them a luxurious life while still in college.
There are new graduates who are getting into employment. They are overwhelmed with the salary they receive and all they can think of is having fun and recovering the college years. They will visit bars and nightclubs to enjoy the fruits of their labor. They can now afford to wear more expensive clothes as opposed to second-hand clothes they wore while in college. This is the time they start thinking of getting into serious relationships.
One thing you should know is that it is a poor economy and not all women are educated. Some are just trying to make ends meet. They look up to foreign men who come to the city and will help them out.
Congolese Women (age 30 - 45)
Congolese women in this age bracket are mostly married women with kids. Their financial situation is not bad and some are big entrepreneurs making millions of money. Under this age bracket, there are newly married women, family women, divorced, and single women.
Regardless of their status, they have a distinct dressing code and manage their finances well. However, most of them struggle to balance family and work. This is because they are used to working and having fun, and now they have a new responsibility. This is the age bracket where Congolese women have children. You will definitely find single Congolese women within this age group. Apart from the reasons above, you will find women who never married. These are women who were too busy to concentrate on a serious relationship and time caught up with them. Some of these women might decide to get a child and remain as single parents, while others will marry the moment they find someone.
Congolese Ladies (age 45+)
At this age, Congolese ladies are able to balance between family and work. Most have improved their financial condition at this stage and are living a luxurious lifestyle. Those who started their businesses early are now making good money. Some in this age group are looking into starting their own businesses. Married women in this age group remain faithful to their husbands. They prioritize the well-being of their families.
Most of the women in this age are married and not interested in dating or hookups. Some are divorced or single and they might be a good target. The best part about these women are that they do not look their age at all. They look much younger and you will be extremely surprised by that. Sugar mummies arise from women in this age bracket. They have a lot money yet nobody to give them pleasure. Therefore, the chances of hooking up with single women in this age bracket can be pretty high.
Foreign Girls (tourists, expats, students, etc.)
The Democratic Republic of the Congo attracts investors, tourists, and students from all over the world. The country is known for its mining and agricultural activities. Copper and diamonds among other precious stones are mined in the country. Sugarcane and tobacco are largely grown in the country as well as coffee. This has attracted investors to invest in these major sectors among others. The Democratic Republic of the Congo has natural resources that attract tourists from all over.
This contributes to a large number of foreign women in Kinshasa. Some are full residents in the city while others visit on an occasional basis. They are potential women to hook up with and start a possible love journey. Students are another group of foreign women you are likely to find in Kinshasa. The city hosts many tertiary institutions that have students from all over the world. If you really know the type of woman you want, Kinshasa will give her to you. Whether you are looking for a typical Congolese woman or a foreigner, the city has got it all.
Sex
Premarital sex and fornication are prohibited not only by the different religions but also by Congolese culture. However, few people can wait for the right time to have sex. In Kinshasa, Congolese girls are horny and looking forward to a good sex partner. Watching romantic movies, pornography, and going through social media keeps these beauties horny. They are interested in sex and ready to explore new styles and moves.
It is not easy to forget a Congolese woman you've had sex with. They make it enjoyable and keep their men satisfied yet yearning for more. They know how to treat their men. For university and college students, it is a time to explore. They just left their guardians strict eye, and now they are free birds. There is a lot they want to know and explore in the world of sex and dating.
Sex Culture
Till today, sex is not a topic that is discussed openly. It is said to be bad manners when you speak about it especially in front of the children. However, Kinshasa being a big city is more civilized and influenced by the media. Things are much better here than other places.
Women now want to discuss their sex lives amongst their friends and they want to show off. This is most common among university and college students. They talk about it because they are not in committed relationships with the people they sleep with. Sex culture has evolved a lot in recent times.
However, married women try to keep sex a sacred and more private thing. They do not talk about matters of sex especially in front of their children. Romance, on the other hand, is like a public affair. You will find married people kissing in front of their parents and kids. You will find people romancing in the streets of Kinshasa.
One-Night Stands
At night, it is all about partying, mingling, having sex, and enjoying the few hours before dawn. Every single woman needs a man every once in a while to remind her that she is a woman. Since they are single, one night stands are normal to help them feel refreshed.
Even the married women will sometimes involve in one night stands maybe because their husbands are far, or because they are not satisfied. Students are the ones who indulge the most in one night stands. This is because they are mostly informed about which parties are going to take place in town and in general they are very experimental. They will flock into these parties. You will find women for one night stands at entertainment areas such as bars, clubs, and nightclubs.
Foreign men tend to be lucky when it comes to one night stands. Women want to try foreign men in bed and they also think that foreigners have money to spoil them. University and college students take pride in going out with a foreigner. Her peers will praise her and want to be closer to her.
Best Places to Meet Single Girls
In Kinshasa, single girls are everywhere. Clubs, restaurants, bars, shopping malls, parks, buses, and in the markets. It just depends on where you are at what time. Kinshasa being a capital city has millions of people distributed all over.
Bars, Pubs and Nightclubs
Bars and nightclubs are some of the best places you can meet single girls. The salaried women are here having fun and enjoying their salaries, the boss ladies, and celebrating success. The students are here to grab a drink or two from a potential guy before schools close. Every kind of a single lady is represented in these areas. Kinshasa has classic and antique bars and nightclubs that spice up the nightlife.
Bar La Crèche - The music played in this bar is loud enough to ensure no one hears your mourning during that one night stand. It plays good Congolese music and women are here having fun and enjoying it.
Kwilu bar - This place has a garden area concept. It gives you some fresh air as you move dance from song to song and enjoy your drinks. The place is well embellished and gives every couple a serene environment for discussions.
Nexxt Club - This club invests in great DJs to ensure customers get great music they can enjoy throughout the night. The club is full of Congolese women having the best moments of their lives.
Spice lounge and bar - It is in a location full of expatriates. The restaurant serves great Indian dishes. You can have some food before proceeding to the bar area for some refreshments and kick-start the wild night ahead.
Palm Beach - The live music and the dance floor are captivating. I told you earlier that Congolese women have big assets on their bodies that they can move and twerk throughout the night. It is a perfect place to meet those horny and single women looking for love and sex.
Coco Jambo - Apart from drinking and dancing, you can get involved in some sporting activities such as pool and bowling. You can take this opportunity to know more about the woman you hooked up within the club or brought from outside.
Saloon Kinshasa - It may not be the best place to meet the successful boss ladies, but you can find students and low-income earners around this place. They are single waiting for someone to knock on the door.
Sky lounge - This is a cozy place to hang out and meet single and vibrant women. At this bar, you can find the rich women who are looking for men to have fun with. They are always flocked in this place with different motives.
Chacha bar - It offers you great refreshments and seductive women. Well, the bar does not sell women, but they come here to enjoy their nights. The bar offers you a great platform to meet new people and mingle.
Metro bar - This bar services great cocktails to keep your mouth hydrated as you think about those pick-up lines to win that woman. The single women come here to feel the refreshment and mingle with different potential men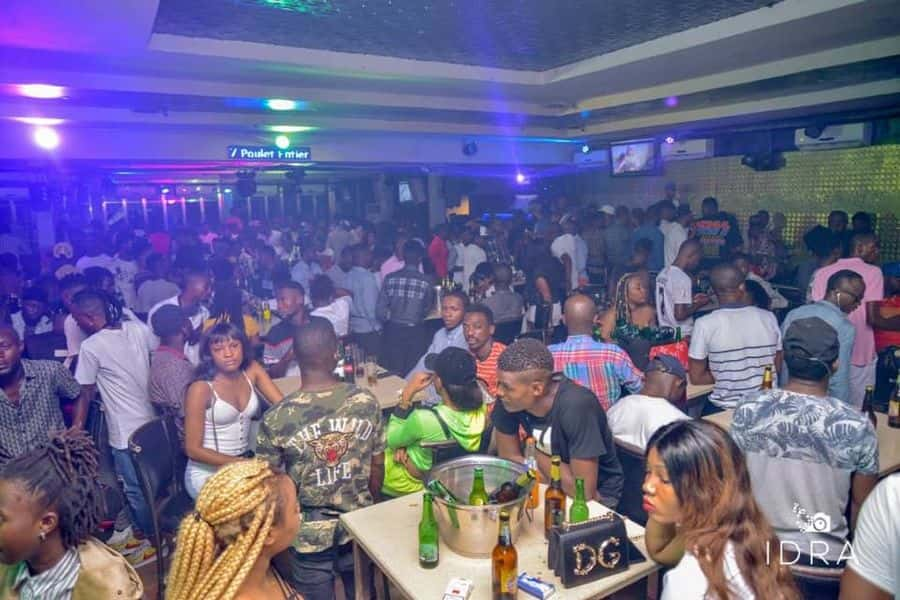 Shopping Malls
Some are shopping, eating, and drinking and going out for movies among others. Kinshasa has great malls for all kinds of people.
Le Premier Shopping Mall - This mall has numerous stores and shops. It also has restaurants upstairs.
Congo Trade Centre - This place is used for shopping as well as offices. You might find your Juliet coming from the office or shopping. You should not really judge where you meet a single woman in Kinshasa, love can find you anywhere.
Congo Futur Shopping Mall - Kinshasa is slowly by slowly becoming home to numerous malls with great designs. Apart from the activities going on in this mall, the building itself has no idea of the role it has in bringing together single women and men. Its strategic location offers a great environment too.
Kin Plaza Mall - This mall is a host to a big hotel where you can meet your beloved single women. It is a great place for lovebirds to begin their journey. The hotel is cozy and well-kept.
Outdoors
Meeting a single lady outdoors is as easy as meeting one in closed places. Kinshasa has parks, landmarks and monument areas that attract people from all walks of life. Nature is well preserved for tourism and the beauty of the city. This means that you stand a higher chance of meeting a foreigner outdoors. Foreigners want to explore and see new things in Kinshasa. This means that a foreigner will not stay locked in the house all day long.
Lola ya bonobo - This reserve has bonobos which are fun to see. The reserve is an orphanage for the bonobos and they take good care of them. Most women are impressed by such gestures of kindness and they would love to visit such places.
Ma Vallee - This lake is surrounded by a beautiful equatorial forest. The combination of the forest and the lake gives the area around a cool sensation. You can find a single woman on that sunny weekend relax and breathing the cool and fresh air in this serenity.
Jardin Botanique Gardens - The smell of fresh flowers and the cool wind blowing across the garden is enough to attract single women to this place. Nature has something to romantic to give to people looking for romance.
Mfuti Plage beach - Which other place is great for a single woman to relax during a hot weekend? It may not be a very big beach but still, it brings people looking for love together.
Universities and Colleges
We cannot talk about western culture without mentioning education. The universities and colleges in Kinshasa bring single women to the city in pursuit of education. Not only students but the lecturers, tutors as well as the subordinate staff. All these groups have single women looking to be laid. Some of the universities and colleges located in Kinshasa are;
Université de Kinshasa
Université Catholique du Congo
Université William Booth
Université Pedagogique Nationale
Loyola University of Congo
Institut Supérieur de Statistiques de Kinshasa
Relationship
Congolese women are brought up in a rich African culture that teaches them how to take care of their families. Once a Congolese woman gets into a relationship, they are fully committed and determined to give their best. This doesn't mean that there are no failed relationships in Kinshasa. There are failed relationships as a result of unfaithfulness and other reasons. A small number of women will cheat on their partners, but the largest percentage will remain faithful at all times.
A Congolese woman will introduce her man to her friends and families. This should be a sign that she is willing to take the relationship to the next level. If she feels that you are not the right person for her, she will not introduce you to her family. You also get to know one or two friends. Congolese are not loud people and they are patient. They will take a relationship slowly and let everything fall into place without forcing it. It is a good way to allow both parties to feel comfortable and relaxed. Taking a relationship very fast might result in heartbreaks.
Holiday Romance
Holidays are the best days for every employee as they get to spend some time caring about themselves. Holidays are also a great period to hook up with women in Kinshasa. Kinshasa is your holiday destination, you should do some research. Know about the people in Kinshasa and their cultural practices. This will be of great help during your stay in Kinshasa. Since Kinshasa is a great place to enjoy fun, finding a single woman to enjoy the holiday with is not a problem.
It is possible to create something long-lasting out of that one nightstand. However, it is good to forget about the holiday romance after the holiday. This is because you had sex with a random woman you know nothing about. In a future date, you might start disrespecting each other given the circumstances under which you met. Holiday romance in Kinshasa is great and the women you meet will not disappoint. They are single women who desire to have a fling with random guys then be in serious relationships.
Tips for Successful Relationship
Trust - A duo that trusts each other will have a long term relationship. Trust is important between lovers because only then will they feel comfortable. Keeping an eye on your partner every time he/she goes out is a sign of mistrust. Checking your partner's phone and going through their text messages means there is no trust. Mistrust is the number one contributor to failed relationships. For there to be trust, you should not give each other a reason to be suspicious. Be open and honest with one another.
Listening - There is nothing annoying than talking to someone who is not listening. It is hard to talk to a man especially if he is playing computer games. No matter how small the message is, make sure you pay attention to what your partner is saying.
Support each other - You might have come across a couple whereby the man does not support his woman. He is always discouraging her from doing what she wants. This is like shutting down her dreams and potential to what she can do. Lack of support makes someone have low self-esteem. Always support each other physically, mentally spiritually, financially, and any other available way. A smile on your partner's face should be your motivating factor.
Love
When love knocks at your door, there is no escaping from it. Love in Kinshasa is promising and true. You may find a single lady and hook her up for a one night stand but later on, build something long-lasting. Even the heartbroken women who swear not to get into a relationship cannot escape love. They end up falling in love with guys they have met once. When this happens, there is no need to resist because it is love. No one plans for this to happen and in Kinshasa, it is not different.
Women fall in love at a time they did not plan. The best thing about this unplanned love is that it will last as long as you both water it. Instead of working hard to get yourselves out of this unplanned situation, take advantage of it. Women in Kinshasa will not disappoint when it comes to commitment. Building a strong foundation will give you a stable relationship. The foundation of everything is what matters the most. This is a point when you are supposed to gain each other's trust, be honest to one another, and be there when your partner needs you.
How to Make Sure She Is the One
In some cases, you will know she is the one from the very day you both meet. This happens in situations where you blindly fall in love with someone without planning for it. You find yourselves doing things that you love together. You find that you have similar likes and dislikes.
The things you like doing brought you together and no one had to make advances since no one was interested in falling in love. There is another relationship where one partner has to make advances and show some interest. Once you start dating, you should be able to laugh and cry together. It should not take long before you both can feel comfortable in front of one another. The shyness and the blushing should fade after a short time into being together.
You should feel like you have been friends and known each other from a different lifetime. When you find the one, you feel attracted to her and do not struggle to be there for her. She should also be comfortable submitting and committing to the relationship. If you have different likes and dislikes, you both should be able to compromise and meet at a central position.
Marriage
In the Democratic Republic of the Congo, girls get married from as young as 15 years. According to African culture, this is acceptable. However, due to civilization, it is against the law to marry a girl younger than 18 years old. For a marriage to be legal and recognized in Kinshasa, there must be a marriage certificate signed by both parties.
As opposed to the suburbs, most couples in Kinshasa have marriage certificates and follow all the legal procedures. In the Democratic Republic of the Congo, marriage registration is a legal obligation that should be conducted in order to get a marriage certificate. The couples pay for the marriage registration and certificate. Late payment for this fee attracts a penalty. Couples have three months to go through the marriage registration process.
Women in Kinshasa know this very well and will help their spouses through the process. They will guide you on the requirements needed during the registration. This is important for the purposes of protecting the country's residents. In case of any misfortune, later on, it is easy to make legal follow-ups.
Wedding
A wedding is a dream for most of the women in Kinshasa. Apart from it being a day to be remembered and celebrated in subsequent years, it is a way to bring members from both families together. People attend the wedding in large numbers and the day is full of dancing, eating and taking photos. People bring gifts for couples, where mostly it is kitchenware. They believe that the couple will use these gifts to start their new family. The wedding is the last step in getting yourself a Congolese woman, after introduction to the ladies' family. The family approves of the man and gives their blessings to the husband and wife to be.
Family Life
Family life is the ultimate goal of marriage to most couples and to at least 70 percent of African marriages. You should both be able to enjoy your married life and make the best out of it. After the wedding and following the legal procedures to get a certificate, children start coming on board. Congolese women rejoice and take pride in giving birth after the wedding. The in-laws are happy and view the family as a complete family.
The couple will spend their life together and bring up their children the way they want. In Kinshasa, couples are choosing to raise their children western style with few African cultural practices. They want their kids not to be deeply rooted in African culture. The way that couples decide to raise their children depends entirely on them. At this point, the in-laws cannot interfere and they have nothing to say. Family life in Kinshasa is great. The city offers a good environment to start and raise a family. It has good schools and other amenities necessary for the growth and development of the children.
See Also