Cameroon
Guide for dating in Cameroon helps you to meet the best girls. This dating guide gives you tips how to date Cameroonian women. You will learn rules where and how to flirt with local Cameroonian girls. We advise how to move from casual dating to the relationship and find the real love. We also tell the best dating sites in Cameroon. In this article below you will find more information where to meet and date girls in Cameroon, Africa.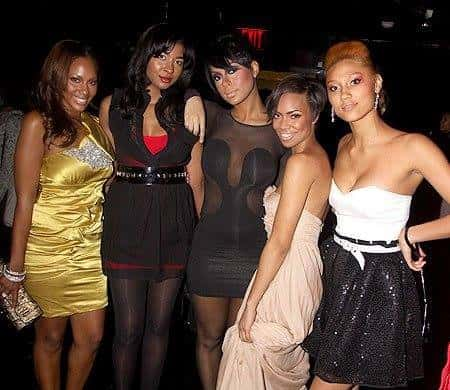 Girls in Cameroon:
Education level of girls: 3 / 5
Dating in Cameroon:
Chance of arranging dates: 3.5/ 5
Casual dating culture: 2.5 / 5
Online dating popularity: 2.5 / 5
Sex in Cameroon:
Women's sexual activity: 2.5 / 5
One-night stands: 2.5 / 5
More about Cameroon:
Nightlife in general: 3 / 5
Locals' English level: 3 / 5
Budget per day: US$280 - $350
Accommodation: US$140 - $180
Dating
Cameroon is a farming country in the western region of Africa with an estimated population of 24 million people. More than half of the Cameroonians, a comparatively high proportion, live in urban areas.
'Douala, the country's main port, and Yaoundé, an important transportation and communication center, are the country's largest cities. Garoua, Bamenda, Maroua, Bafoussam, Ngaoundere, Bertoua, and loun are other urban areas in Cameroon.
In a country where the ratio of male to female is almost 1:1, with a slight increase towards the females, there are plenty of girls in Cameroon. However, the intention and seriousness of the relationship can greatly determine the level of acceptability and intimacy.
Cameroonian women are literate and educated, and their moral upbringing is strong. While some women may be interested in a casual, not-so-serious relationship, the majority of the womenfolk are mainly drawn to love with prospects.
Dating in Cameroon is similar to dating in other African countries; it is mostly done in the western style with a touch of tradition.
Dating Culture
It is quite interesting to know that there is a cultural division between the northern and southern regions of the country. The northern savanna plateau is inhabited by Sudanese and Arab pastoralists who migrate around the country from time to time, whereas the forested and hilly south is home majorly to the agriculturist people of Bantu. It shouldn't be surprising then that the perspective about love and relationship affairs may be different in both regions.
Also, the north is predominantly Muslim, whereas the southern people practice Christianity and Traditional African Religions. These traditional factors affect the dating culture in religion. For instance, it is quite easier to find women who love to party and club in southern Cameroon than in the north, but this doesn't mean you cannot find your true love in the North.
Casual relationship in Cameroon is more prevalent in the females still undergoing undergraduate study, even at this, there is a level to which intimacy is allowed. Don't be surprised that premarital sex is forbidden in Cameroon; it is simply a no go area!
So, if not with the intention of your love for your partner resulting in marriage, dating in Cameroon can be difficult. Just like in other African countries, society does not encourage premarital pregnancy, and the occurrence of that can badly affect one's image in society, so women are very cautious in love affairs. However, in the case of a serious and assured relationship, Cameroonians are kind and very romantic.
Sugar Dating
Sugar dating is one of the best ways to find a date in 2023. Men who are willing to buy gifts for sugar babies, will get physical or emotional pleasure for a return. Take a look of the wide selection of girls from SecretBenefits.
Online Dating
Dating in Cameroon can be a bit tricky due to not knowing if you have a solid connection, so your best bet is to sign up for a dating site before you venture to the night club or bar, so you can meet a few locals ahead of time. AdultFriendFinder.com lets you meet local members in Cameroon and get to know them on a personal basis before you meet in person. Take advantage of site features like live chat and member to member webcams so you can begin flirting before arranging a face-to-face meeting.
Webcam Dating
Feeling lonely in Cameroon? Arrange a virtual date with your favorite webcam girl right now! We have thousands of hot girls online waiting for you. Visit DatingLocalGirlsLive.com!
Women
69.2% of females in Cameroon are literate, so their women are civilized and highly cultured. The effect of this on the dating culture in Cameroon is the level of maturity expected from the relationships.
These women are beautiful and charming, and they take dating as a serious business here. You may not see fair girls in abundance in the country, but the women you will come across can be said to be gorgeous, shining beauties with different tones of black skins. With enchanting smiles that will capture your heart.
It is very likely that the beautiful women in the country will have a captivating effect win you. Nice hairstyle and matching outfits are not a rare sight in the urban cities in Cameroons. In fact, you'll be surprised by the extent to which the ladies in this part of the world can be creative with hairstyles.
Ladies in Cameroon are ambitious, career-driven, and hardworking. The Cameroonian economy relies majorly on the efforts of the women, as they are also engaged in the agricultural sector as well as the other industries.
Another way to get the attention of Cameroonian lady is to appear as hardworking and ambitious too - they don't have a knack for laziness. If you are in touch with any of the ladies here, make sure you do not compliment her on beauty alone, but also tell her how she's doing wonderfully well in her profession too, because that is equally important to them too.
If you only talk about her shape and body features all the time, you may seem to be only interested in her body and you might not get a very positive response. In that case, don't be surprised if she starts withdrawing herself from you.
Cameroonian Girls (age 18 - 29)
This age group is the second-largest in Cameroon, with about 27.6% of the total population and only second to the under 15 age group. This age group is the most looked after and monitored in the entire country simply because of the factors that start to set in at this age. This is the age when most girls decide what they want to become in life and how they want to live their lives.
Education is a serious business in Cameroon (a large percentage of the Cameroon women population are literate) and female education is important too. The success of one's child is also a determinant of the rating of the parent's success, and the 18-29 is when the ladies come of age, so the influence of the parents is largely felt.
Therefore, education is the priority of ladies in this age bracket. You'll find most of them in the various tertiary institutions spread across the whole country, while those that are done with their study proceed into the job market to pursue their career and ambitions.
This is also the group where dating and relationships are more predominant as this is the age where girls are encouraged to make such decisions about their lives. Do not forget that only a serious relationship that can lead to marriage is generally supported, but there can always be exceptions. Even though chances are that ladies in this age group are actively looking for suitors, they don't accept it readily.
Women from this age bracket are very concerned and mindful of who they get in a relationship with, all in a bid to ensure that they are not exposed and exploited. If your intention is perceived to not be serious enough, these ladies would likely decline your proposal, as they are well accustomed to the culture of relationships.
But it is quite possible to find ladies who are ready to have a casual relationship with someone who can show them a fun time and they are up for enjoying their lives before taking things to a serious level. These ladies are more likely to oblige to fling or casual relationships. They are the ones who club and party, you may want to visit the clubs and bars if you are in search of the fun ones.
Cameroonian Women (age 30 - 45)
This age group is about 17% of the country's population. Most of the women within this age group are majorly in the working class, they would most likely be married and tending to the upkeep of their family and household.
As in most countries in Africa, marriage in Cameroon is a big determinant for happiness and success. Being happily married at this age is a big achievement and a thing to be very proud of. The amount of respect you command in the society is a direct function of your marital status.
Unsurprisingly, a younger person who is married may get more respect than someone who is older but not married. Also, this age group is categorized by the urge to attain financial self-sufficiency.
Unlike some parts of Africa, women in Cameroon do not like to rely on any man for their daily livelihood. However, despite this great mentality and readiness to help the family, the female gender still suffers from marginalisation in the country. Therefore, gender equity is a common topic in Cameroon, and it has the attention of many international women organizations. A common way to compete for importance is to be as productive as the opposite gender, and this has a very strong effect on the dating culture of women in this age bracket.
It is difficult to find women who are above 30-35 to befriend in Cameroon, unless of course women who have either been divorced or are widows.
However, even though it is rare, it is still possible to find a single lady to date in this age bracket. But when compared to the younger generation, and also viewed under the societal lens, women in this age group would most probably not be interested in just-for-fun or uncertain love affairs.
They know the importance of marriage, so they have high expectations from any man that comes their way. You must clarify your intentions to these women from the beginning of the relationship to avoid any unsolicited affection later in the future.
Cameroonian Ladies (age 45+)
You can meet Cameroonian women in this age bracket, but that is only if you are discussing business at the workplace or when they are going about their buying and selling in the marketplace.
But if you wish to approach a lady from this age bracket for dating and having a relationship, chances are that you will hardly find any. By this time of their life, most Cameroonian women are married already and they have already given birth to children and grandchildren who are available to the take the largest chunk of their interest and affections. You may be thinking that "what about those that are divorced"?
The culture and tradition of the land does not encourage divorce, to say the least, a woman may lose all the respect from the society if she gets a divorce. This is a common culture in Africa entirely. Moreover, if they can endure the odds experienced in their marriage to this point of their life, they may as well make up their mind to endure it forever.
Fortunately, or unfortunately, life doesn't go as planned for many. If you are extremely lucky and are interested to date someone from this age bracket, you might be able to find a lady that is above 45 who would be interested in dating in Cameroon. The best place to find them is via the numerous dating sites available to be used in the country. However, you should be careful of scammers.
If you are successful at being in a relationship with a woman from this age bracket, she would probably crave more for mental and emotional affections than physical and sexual affections. Don't forget that women in this age bracket may already be well-established and self-sufficient, so their wants may be tailored away from financial or sexual needs to love and companionship. You should extensively discuss the nature of the relationship at the early stage in order not to disappoint each other eventually.
Foreign Girls (tourists, expats, students, etc.)
Cameroon is a country that relies majorly on the trades on agriculture and this may be the reason for the percentage of foreign girls in the country. Another force of attraction for foreign girls to the country is the rate of growth of tourism in Cameroon.
It is therefore not surprising that the major towns with the tourist attractions are most densely populated by foreign girls compared to other regions. Due to time constraints for tourists, a relationship with a foreign girl who's in town to spend time on the beach or the Mount Cameroon is likely to be casual and just for fun. The best places to meet them are the various tourist sites in the country, and the second-best places are the hotels and guest houses in the towns near the tourist sites.
Moreover, some foreign girls may come to Cameroon to work or for business purposes. Depending on the nature, duration, and frequency of the visits, these girls may be interested in a fling or casual relationship just to wind down the pressure of work and also spend free time.
So if you end up with a girl in this category, make sure that you define the nature of the relationship from the start. Also, foreign girls come to Cameroon for educational purposes as students and you may find them at and around the various educational institutions across the country. They may not be down for any serious relationship due to their temporary stay in the country, and casual relationship may be more appealing to them.
Sex
If you ever get the chance to get laid with a Cameroonian lady, rest assured that you are in for an interesting sexual adventure. Women from this part of the world are usually very beautiful and gracefully endowed.
Even though casual sex is not a matter of open discussion in Cameroon, it is possible after you earn the trust of your partner. A big emphasis is placed on the importance of chastity and sex after marriage, and girls are extremely cautioned against premarital sex. But there is a fair number of women who do not adhere to this social convention and are open to have sex casually with their partners.
Make sure you have earned her trust enough before you proceed to sexual discussion. As expected, ladies may be hesitant to discuss sex and even more hesitant to display their sexual urge. They may just prefer the normal sex routine and would not position themselves to ask.
You should not expect them to try to seduce or lure you in any way. They would rather wait till you approach them and would be more willing to respond to you, rather than initiate. This is why the way you approach them and the manner of presentation can also determine how they will respond to your advances.
Depending on the age group, orientation, and level of exposure, the sexual experience may vary. For instance, older women may not be excited and demanding like the younger ones. They may not be ready to turn and twist into different sex positions to delight you, but they must have had their fun in the early days and get more satisfied with whatever you offer them.
But the younger ones are FIRE! If she's excited about the sex, you can count yourself to enjoy all the best sex positions known to men! They have the energy, vigour and drive to hit you hard every time, and all the body features would probably be ripe and in good shape for your enjoyment.
Sex Culture
Premarital sex is greatly discouraged in the country, and society does not fail to stigmatise anyone found involved in premarital sex. The worst thing that can happen to a Cameroonian lady is to have a souvenir of premarital sex, e.g. getting pregnant of out wedlock.
But this does not mean the ladies do not engage in sexual affairs behind the scenes, so don't be discouraged if these women are not forthcoming about sex in the public, you may be overwhelmed by what you get behind the societal curtains.
If she's not flirting with you openly, be sure to pay attention to her body reactions because some may give you a hint they are interested in being intimate with you. Another efficient way to find out about her sexual preferences conveniently is through online dating platforms; again, do not forget that manner of approach matters a lot too.
One-Night Stands
As pointed out earlier, sexual activities are high in the urban and tourist areas in the community, which means there are even more chances of the occurrence of one night stands in these places.
It is uncommon to see locals in this area; they leave it majorly to those people who make a living off sex. However, you may win yourself a one night stand in your put in the necessary effort to impress the locals, especially if you have a face that cannot just be passed.
If you also appear to be affluent and wealthy, local girls, particularly the students, may be inclined to have one-night stands with you for financial rewards. If you are so interested in this, then the night clubs, lounges, bars, hotels, tourist sites and campus areas are the best areas to visit looking to find someone who might be willing to hookup with you. Yaoundé, Douala, Garoua, and Bertoua are some of the places where you can find hotshots for a one night stand.
You may also be lucky to end up with foreigner girls, as these ladies would be more open and bold about their sexual desires. And if you offer them your charm, they may readily return the favor using their bodies.
Best Places to Meet Single Girls
You can meet single girls in many places across Cameroon, but a good place to look is the urban areas, educational institutions' campuses, beaches, tourist centers, and other fun houses.
Yaoundé, the capital of the country, is the best place to meet attractive single girls. If you are in Yaoundé, then you may want to visit the various clubs and attractive bars in society.
Moreover, what you seek from the relationship and the type of girls will determine where to comb for single girls. If you are interested in beautiful career-driven girls, you should try to meet them at their place of works, in transit, or field assignments, while people interested in fun and a casual relationship could confine their search in the bars and guesthouses.
Also, you may find it difficult to see and engage single girls in the daytime because at such times, they would be busy with various activities. An evening/night hunt would be more productive because most women would have left work and be at fun places to cool off the pressure of work and may spare their time for conversation.
Also, there is a high chance that any girl you meet during the night at some of the chilling spots is free, single, and probably ready to mingle, you should be prepared to shoot your shot when the time is right.
Bars, Pubs and Nightclubs
Cameroon also boasts of some amazing bars, pubs, and nightclubs. This may be because a larger percentage of the whole of Cameroon resides in the urban settlements.
It may also be because of the increasing rate of tourism in the country and the number of people who come into the country for agricultural trades and businesses. There is a large number of clubs, bars, and pubs in the country that offers amazing services including hot drinks, karaoke, live music, Disc Jockeys, Casinos, and of course, amazing meals. If you want to experience what fun means in Cameroon, you should visit some of these places:
Sanza Night Club, Yaoundé: It may interest you to know that every Thursday is reserved for the Ladies at the Sanza Night Club, they call it the 'Ladies Night'. This club is highly reputable in the city of Yaoundé and they offer amazing services and good music. Chances are that you'll hook up with a beautiful Cameroonian girl on your first visit to the club, especially if you go on a Thursday.
Nautical Club and Swimming Pool: This clubhouse is easily accessible from any part of Yaoundé and it is quite popular in the region. The outdoor swimming pool is a nice place to relax and mingle with local girls.
The Broadway: Also located in Doula, The Broadway is filled with an amazing atmosphere that has its way of always suiting the mood. In this bar and restaurant, a captivating range of live bands play here almost every night of the year with different genres of music; jazz, blues, R and B, and African genres. You can eat, drink and dance, what more? You can hook up with beautiful ladies too.
Black&White Bastos: This is another popular clubhouse in Cameroon. A lot of people agreed that Black&White Bastos is one of the greatest nightclubs in Cameroon. The atmosphere is cool and accommodating, the same as the ladies in the club. This club is always open, so feel free to check-in anytime and enjoy it!
La Cigale: Your journey in Doula is not complete yet until you pay a visit to La Cigale. As far as stunning music is concerned, here is the place to be. They boast of an amazing array of singers, musicians, and performers. You only have to find a cool spot to sit, relax, and enjoy good music and the ladies too.
The Georges 5 Night Club: This reputable and attractive club is located in Doula. This fun place boasts of a number of themed events, concepts, innovation, animations you can always enjoy. There is a dance floor where you can mingle with people and find out your interests and flow with the various African, Cameroonian, disco, and rock music served by the DJ.
Club o': If you are looking for a cool place to chill and hang out with beautiful girls in Cameroon, Club o' is definitely the place to be. The ambiance is good, and it is even complemented by the great music ditched out by the Dj. The club is also the locals' favorite when it comes to excellent customer service.
Pacha: This nightclub is the hub for foreigners visiting the country.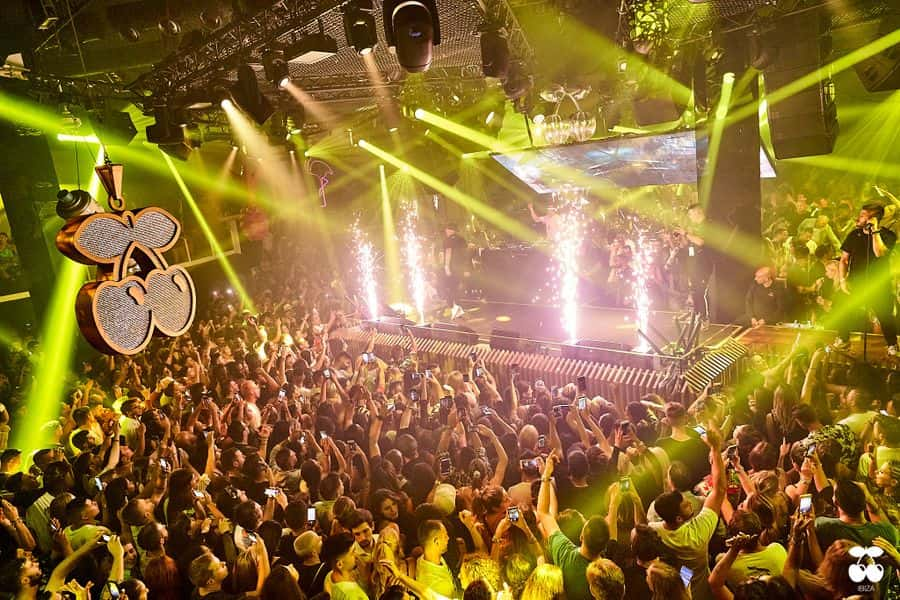 Shopping Malls
As an agricultural country, trading is big business in Cameroon. Shopping malls offer the convenience and assured availability of products to shoppers. Shopping is perceived to be a female thing; it is therefore not so surprising that the shopping malls are filled with women who either visit to shop or are employed as staff in the various stores in the mall.
This makes shopping malls one of the best places to meet beautiful girls, particularly those in the working class. You may like to visit any of the following malls to buy things or to initiate conversations with the ladies you'll meet:
Douala Grand Mall, Douala
SPAR, Douala
Rue Marche Central, Douala
BUEA Shopping Mall, Buea
Buchi Market Square
Mahima Super Marche Bonamoussadi, Douala
Super Marché city sport, Yaoundé
Carrefour Market
Nourishka, Douala
Santa Lucia, Nkoabank, Yaoundé
Romis, Limbe
Boutique Orange VIP, Dschang
Outdoors
This Central African country is home to cool places to visit where you can meet beautiful single women who may be interested in having a love affair with you.
There are many tourist sites with beautiful scenery to spice up your feelings and have a great view of nature. Just as in most African countries, a Public Display of Affection (PDA) is not readily accepted and frowned at. However, a simple holding of hands or occasional arms around the neck is not a bad thing and wouldn't scream of attention.
The Ekom-Nkam Falls, Mount Fako, Waza National Park, Rom Rock, Bafut Palace, Limbe Wildlife/Botanic Centre, Mandara Mountains, Foumban Palace, Lake Nyos, Korup National Park, Benoue National Park, Mount Cameroon, and Dja Faunal Reserve are some of the beautiful tourist sites to visit in Cameroon for a romantic adventure. One can also visit the numerous Cinemas, Theaters, parks, and markets to give the eyes a plate of beautiful local girls in Cameroon.
Universities and Colleges
Educational institutes like universities and colleges are also outdoor locations where you can meet beautiful and well-mannered girls in Cameroon. The capital city of Yaoundé and the city of Douala are filled with girls undergoing their university trainings in the universities in the city. Some of the Universities in Cameroon include:
Universite de Yaounde
Universite de Dschang
Universite de Buea
Universite de Douala
Universite des Montagnes
Institut Catholique de Yaounde
Universite de Ngaoundere
Universite Protestente d'Afrique Centrale
Universite de Yaounde II
Universite de Bamenda
Catholic University of Cameroon
Universite de Maroua
Bamenda University of Science and Technology
Universite Adventiste Cosendai
International University, Bamenda
Relationship
A relationship is a serious business in Cameroon unless you are interested in casual sex and one nightstands (which may most likely be with a sex worker). The society has instilled the fear of dangers of premarital sex into the hearts of the ladies, which makes it difficult to find a decent girl that is ready to grant your sexual desire and fulfill your urge – but it is not completely impossible to find someone.
However, if you are interested in a serious and fun relationship with the lady, you have just simplified the whole process. Once you find the right girl for yourself, you can approach her and start with friendship. It is not advisable to approach ladies in Cameroons directly for a relationship, as it may seem as if you are after their body, which is a no go area.
The most common thing is to start with friendship and then take it towards the sexual waters as things progress between you. If you are only interested in a sexual relationship, do not forget that there are foreign ladies in Cameroon too, so you may narrow your search towards them. This is because foreigners are more likely to be down for short-term casual relationships than the local girls.
Holiday Romance
Cameroonian women are ambitions and career-driven, they may not readily offer themselves for a holiday romance with strangers with whom they are not assured of any prospect of a future together.
If you are planning a holiday romance, you should probably include one or two weeks dedicated to getting a partner and earning their trust within that short span of time. A big factor that might turn against you is the high rate of sex trafficking in Cameroon, so the locals are extremely careful with their relationship and activities with a stranger.
But don't be discouraged yet. If you are an expert in wooing girls, then the matter may not be as difficult as it seems. Holiday romance would include tons of fun, exciting times, loads of adventure, and beautiful, short memories. This amount of fun may be appealing enough to some ladies to take the time off their norm and present reality to spend a romantic time with you. As always, a foreigner is also a good alternative, as they may also be on a short stay and wouldn't mind sharing some romantic time with you.
Tips for Successful Relationship
There is no sure cookbook for a successful relationship, what might work for some people to make their relationship a huge success might not work for you and vice versa. However, one of the most important tips for a successful relationship is the declaration of intentions at the early stage. If both parties are able to highlight and discuss their expectations and prospect for the relationship, it would be easier to steer the relationship away from danger. You should be clear to your partner about nature the relationship, whether casual or serious.
Another tip is the respect for the culture and tradition of the land. It has been clearly stated that the culture of the Cameroonians does not allow for premarital sex, so you might have to be super convincing about having sex while also not disrespecting their culture. Moreover, Africa is a tradition-enriched continent, with diverse cultural heritage and traditional practices. A successful relationship may involve the respect of your partner's cultural and traditional beliefs, and you must find a way to blend the differences you may both have.
Financial stability is also important and can make or break a relationship. As is prevalent in other African countries, it is the man's responsibility to provide for the woman, no matter how successful and wealthy the woman is. After all, the belief is that a husband's money is his wife's money, but the wife's money is hers. Having a stable source of income and a stable financial dependence is important to the relationship because you need money to care for the woman and show her love through gifts, dates, outings, and shopping.
All in all, the success of any relationship is hung on the Love and respect in the relationship. It is as simple as that.
Love
Love is a beautiful thing. A couple in love can cause a passionate response in each other's hearts, just like Romeo and Juliet. It is a feeling between two people, orchestrated by the compatibility of both the body and the soul.
Love exists in Cameroon too! Most single ladies in Cameroon are craving attention and are open to relationship proposals from the opposite gender. While it is rare for ladies to initiate or confess their love first, they are sure to return the gesture if they feel well with the initiator and they are sure about their intentions.
You need to be sure of what you want from a relationship before you approach the girl of your choice. However, once you have successfully confessed your love and establish a stable relationship with the woman, you can rest assured of her loyalty, dedication, and commitment to the relationship; that is what the society expects from the women. The women would even readily invest their time and money in you, just to make sure you see a reciprocation of your feelings.
How to Make Sure She Is the One
Life is not Grand Theft Auto; ladies are not going to be walking around the street with an "I am the one" tag on their head. However, it is your role to identify what you want and crosscheck it with her actions and reactions to check for any correlation.
Also, it is important that you properly study her to find out about her and decide whether you compatible or not. Depending on your findings, you may let go of her or move ahead with the relations. It is advisable to do this on time in order not to waste time and resources on the wrong person.
There are some pointers to watch out for to rate the level of her affection for you and to know if she is truly the one, and to also know her expectations from the relationship.
First, if you feel she shows a great care and affection to you, then she may be really into you. Second, if a lady from Cameroon readily discusses her past, family, career, business, ambition, and future plans with you, chances are that she is in for a lasting relationship that could end in marriage with you.
Lastly, women in Cameroon value family a lot, if she ever invites you and introduces you to her family and makes a good impression of you in front of them, 'Congratulations', you may have found a Cameroonian bride.
Marriage
Marriage is a serious achievement in Cameroon and society places great importance on the institution of marriage. A married couple commands a great deal of respect and dignity in the society. Don't be surprised that it can take up to four big events to complete a wedding in Cameroon.
The whole process starts with a 'Knock Door', which is a visit to the family of the bride to ask for permission to marry their daughter, before you proceed to other marriage rites. Marriage Legalization is a common practice in Cameroon and is considered an essential part of the marriage. You may hold a traditional marriage of White/Church marriage, depending on the preference of the bride and her family.
Wedding
You can have traditional, civil or church ceremonies, or even a combination of all of them. Cameroonians see the traditional wedding as a coming together of families, and the responsibility of planning that rests on the heads of both families.
Paying pride price is still standard practice in Cameroon, so you should be prepared for some spending. Weddings in Cameroon are usually bright, lively, and colorful. You may have to engage the services of wedding planners to save you the stress and ensure that the bride's family are kept happy.
Popular wedding venues in Cameroon are Centers of Green Valley, Eve Resort, Christina Event Centre, Djeuga Palace and Hilton Yaounde.
Family Life
Family life in the beautiful country of Cameroon is mainly monogamous in nature, but some people still practice polygamy. The family is the focus of both the husband and wife, but while the husband provides for the family, the wife tends to the welfare and well being of the family.
It is not uncommon for extended families to live and dine together in the same house, but the wife is free to move to where the husband wants them to live. Family life is interesting in Cameroon and every one of the female children is groomed right from time for the family lifestyle.
You can spend a quality life if you choose to live in one of the bigger cities in the country. Apart from a good lifestyle, a bigger city will have better educational facilities for your child should you decide to have one.
Regions
Cities
See Also