Utah
Guide for dating in Utah helps you to meet the best girls. This dating guide gives you tips how to date Utahn women. You will learn rules where and how to flirt with local Utahn girls. We advise how to move from casual dating to the relationship and find the real love. We also tell the best dating sites in Utah. In this article below you will find more information where to meet and date girls in Utah, United States of America.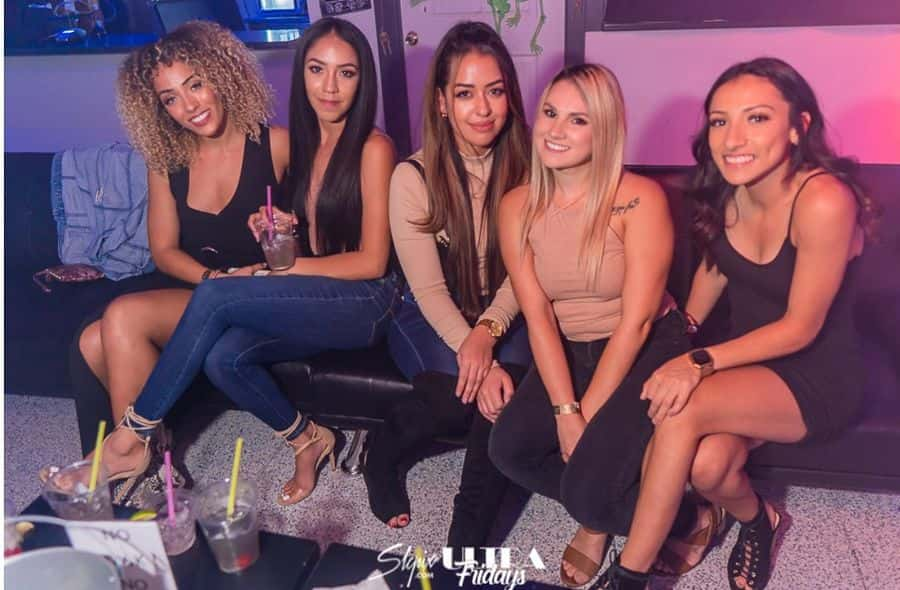 Girls in Utah:
Attitude of girls: 3.6 / 5
Loyalty of girls: 3.55 / 5
Education level of girls: 3.7 / 5
Dating in Utah:
Chance of arranging dates: 3.3 / 5
Casual dating culture: 3.15 / 5
Online dating popularity: 3.75 / 5
Sex in Utah:
Women's sexual activity: 3.2 / 5
More about Utah:
Nightlife in general: 3.75 / 5
Locals' English level: 5 / 5
Budget per day: US$70 - $800
Accommodation: US$10 - $600
Dating
One of the things you should know about Utah girls is that they can probably out-hike you. The girls born and bred in this state have been breathing this high-elevation air at a very young age and these girls will really kick your butt if you're new to the state, even if you're a real trail stud. If you're dating a local girl in Utah, there's a possibility that she'll have an irrational college football alliance for a school she didn't attend; it's more like a norm in this state, sort of. You'll meet people who went to a particular college but exert strong fondness for another college. If your Utahn girl is not a loyal fan of the University of Utah football team, she'll be a die-hard BYU fan, and you can easily know what side she's on; if she has tons of blue hoodies in her closet, she's rooting for BYU. And, the implication of this is that you'll have no choice but to support her choice of team and listening to all her chitchats about football and all is what you may have to cope with - more stress for you if you're not a football fanatic.
As soon as you start dating a local girl in Utah, the chances are high that you'll get to meet her family soon. However, meeting her family won't just be like the typical one where you'll just calmly sit and probably eat good food, this time, the family will be indulging you in snowmobiling, boating, or four-wheeling. The locals in this state have a penchant for playing outdoors not just all by themselves but with their families. And, you should prepare to receive your invitation to her family outdoor play session if you've gone out with her three times or thereabout.
One thing Utah girls are known for is their impressive survival skills. There's a high chance that your Utah sweetheart would know how to start a campfire using nothing more than a gum wrapper and a battery; if she paid attention at Scout camp because most of the home-grown girls in this state tend to join scout when they're very young. You shouldn't also be surprised when you spot the extensive Disney memorabilia collection your Utahn lover has. The local girls in this state fancy DisneyLand a lot! In fact, it's very likely that your Utah sweetheart would have been to Disney multiple times and as time goes on with you two being together, you'll get to notice her plethora of Disney-themed apparel, collection of snowglobes and mugs, and several pairs of Mickey's ears. And, if you ever thought of taking your relationship with your Utah lover to the next level and pop the question, know that she'll probably be expectant of a Disney honeymoon .
This issue of marriage also leads us to inform you that once you're hooked up with a local Utah girl, her readiness for marriage doesn't demand years because in a couple of months, she'll be convinced and eager to build a family with you. The locals in this state have the tendency of getting married quickly and a lot of people here are used to getting married in their early twenties. In fact, if you're taking too long to pop the question, you shouldn't find it surprising if her family starts waiting for you two to make an important headway, and the "pressure" usually probably starts from the eighth week of dating. The tendency of the locals to get married young and early also evinces the probability of you meeting and dating young girls that are single mothers and divorced. So, when you meet a beautiful girl that's not up to 27 yet, you might want to make a proper inquiry about her because the odds are there that she could have two kids already.
However, one thing you'll appreciate about Utah girls is that they've got some mad pioneer woman skills . At an early age, most of the girls here learned how to do some pretty old-fashioned crafty things and because they come from strong pioneer stock, they know how to prepare delicious meals from freeze-dried food products, can tomatoes, quilt, and knit. Before you start getting immensely head over heels with your Utah lover, have it registered in your mind that she'll have a huge family, and most times, your presence would always be needed and appreciated at the frequent get-together. The locals in this state love hanging with their family and it's imperative for you to know that you've automatically become a member as soon as you start dating one of the family members. So, you should ready yourself to be roped into an array of family contests such as ping pong tournaments, softball, volleyball games, attend all their frequent functions, and as well be prepared for a lot of noise at family parties.
There's a chance of you dating a local girl in Utah who knows how to play a musical instrument . The locals in this state have the penchant for making their kids take lessons on a musical instrument and this is why your Utah sweetheart might be adept in playing a particular musical instrument. You're also likely to meet and date local girls in Utah who own firearms and camo clothing. Some of the local girls in this state, at the age of five years, have been collecting guns, shooting, and hunting, so, if you find a camo vest that holds 2,500 rounds of ammo, army-style boots, and several hunting rifles in the closet of your Utah lover, there's no cause for alarm; you don't need to be horrified.
Dating Culture
Speaking of the the dating culture in Utah, there's actually nothing much to talk about regarding that because the noticeable thing about Utah's dating culture is the early marriage and the perceived tension which is, of course, emanating from the importance for singles to settle down as soon as they can. While a lot of people find this weird, this poses consequences on the dating scene in the state as the priority is usually about when and who to marry, paving the path of oblivion and indifference to fun and casual dates . As a matter of fact, once you go on a first date with a local girl in this city, what probably lingers on her mind is if you're a "husband material," and by the time you're approaching the 5th date, the narrative progresses to more thoughts of "making plans for the future."
The dating culture in Utah is more centered on who's to be married and whenever it appears the plans for marriage are not becoming visible, convincing, or there's no marriage possibility in the journey so far, people tend to withdraw themselves . Simply put, the dating culture in Utah is so marriage-focused and since marriage is usually the ultimate goal, casual dating does not enjoy too much recognition or acceptance and consequentially , dating is less fun for people who want to keep their options open before making their final decision.
Sugar Dating
Sugar dating is one of the best ways to find a date in 2023. Men who are willing to buy gifts for sugar babies, will get physical or emotional pleasure for a return. Take a look of the wide selection of girls from SecretBenefits.
Online Dating
Dating in Utah can be a bit tricky due to not knowing if you have a solid connection, so your best bet is to sign up for a dating site before you venture to the night club or bar, so you can meet a few locals ahead of time. AdultFriendFinder.com lets you meet local members in Utah and get to know them on a personal basis before you meet in person. Take advantage of site features like live chat and member to member webcams so you can begin flirting before arranging a face-to-face meeting.
Webcam Dating
Feeling lonely in Utah? Arrange a virtual date with your favorite webcam girl right now! We have thousands of hot girls online waiting for you. Visit DatingLocalGirlsLive.com!
Women
Just so you know, the dating pool in this state can be pretty empty or quite full and what you get is actually dependent on what you seek and who you are . Since you're already briefed about the dating culture in Utah, you'll probably have a glimpse of what we're talking about and for those who are interested in dating a local woman in Utah, it's gladdening to inform you that you have a couple of interesting reasons to oblige in to this romantic adventure with Utahn women. One of the things you'll appreciate about the local women in Utah is that if the thought of settling down comes to your mind , you'll find them to be worthy romantic partners to build a family with. Utahn women make great lovers and if you're dating a local woman in Utah, you can stay confident that her family values will come quite handy and she will have no problem with starting a family; be it a large or a small one. Utah is reputed nationwide for its high family values and you're also likely to meet and date women who are religious as well .
As earlier noted that you're likely to meet and date a local girl in Utah who knows her way with musical instruments, this is just to reinforce that you're also likely to meet and date a woman who's into music in Utah. In case you don't know, Utah is the largest harp and piano seller in the country, and that aside, it's famous for growing famous musicians, pointing to the possibility of you dating a music lover, an instrumentalist, or a musician . Another important thing you should know about the local women in Utah is that they have that love for nature in them, and even though the natives here are not the party type of people as you'll find in other major parts of the country, you can always get to strengthen your relationship and get bonded better with your Utah lover over a picnic, a bike ride, or a long hike - nature does a great job here in bringing and connect two hearts .
Dating a local woman in Utah could usher in more fun and laughter for you because the women here are known for their humorous personality, and this is to tell you that it's pretty difficult to remain blue and moody when you're dating a local Utah woman. Beyond the humor and the sizzling comical gists, it's also interesting to note that entrepreneurs are rife in different parts of this state and this evinces the probability of you meeting and dating a woman who's business oriented in Utah . Of course, that is not all, another thing you may find interesting about dating local women in Utah is the fact that you're likely to date women who are multilingual, and if you're a language enthusiast, this could be your chance to pick up another foreign language with ease .
Dating a local woman in Utah can also help you get to know the state's secretly awesome cuisine. Your taste buds will definitely never get bored when you're dating a woman from Utah because the state is repleted with both fancy and unique places to dine which your Utah lover will be quite cognizant of. You'll actually enjoy dating local women in Utah because they're worth bragging about to people around you. Utah women are the kind you can date without having to worry if you'll be able to get along with their friends because their friends will always be ready to welcome you with open arms . If you're dating a woman from Utah, it's very likely that she'll introduce you to her friends and because Utahns generally are nice, these are people you can always count on if you need them to step in at a particular point when their help is needed .
Utahn women are smart and this can be attributed to the plentiful higher institutions of learning in the state and there are some of the universities and colleges in this state who have received appraisals and accolades from different recognized groups and organizations. The benefits of dating a local woman in Utah are obviously conspicuous and one of them is that you'll get to enjoy a "locals only" pass to the Sundance Film Festival. Apart from the free ticket, you'll also probably get to learn how to ski and get cuddled by the fire if you have a Utahn woman close to your heart .
Utah is a great place to date White women and guys who are looking to date Black women in Utah, mingle with Asian ladies, or hook up with Native Hawaiian women in Utah will only have a few options of ladies to approach.
Utahn Girls (age 18 - 29)
There are six common stereotypes of these girls you're likely to meet and date in Utah . The first one is the Hipster. You're likely to find her hanging out on the patio at Wasatch Broiler and Grillor or chilling at the Sugarhouse Coffee, and she's probably living in a new 500-square-foot studio apartment in Sugarhouse. The second one is the Seasonal Employee. You'll find her working as Ski Patrol or at the ski resorts in Park City during the winter and during the summer, she lives in Moab . The third one is the Outdoor Enthusiast. This girl loves to backpack, ski, snowshoe, hike, and you'll find her longingly gazing out her office windows while she's at work.
The fourth one is the College Sports Fan. If you don't find her wearing the color of her favorite team on game day, she'll have annoying flags flying from her vehicle windows. The fifth one is the Public Radio. Known for her terrible taste in footwear, this girl is healthy, good-looking, she's always traveling the world on humanitarian trips, and volunteering for the KUER Fund Drive . She's working as a healthcare professional, medical researcher, or a professor, and she lives near the University of Utah. The sixth one is the Techie. This girl loves spending her Saturday LARPing at the park and she's working at IM Flash, Adobe, or Microsoft. She lives in Utah County and she's one of the geeks of the state.
Utahn Women (age 30 - 45)
There are seven common stereotypes of these women you're likely to meet and date in Utah. The first one is the Blog Mom . This lady writes blogs, balances the family budget, cooks nutritious meals, and keeps an immaculate house. And, she's a single mother. The second one is the Big Game hunter . This woman is armed to the teeth but keep calm, you don't need to worry too much because she won't hurt you. She proudly wears her multiple items of camouflage clothing and she holds down regular jobs. The third one is the Socialite . This lady is always eager to write a check that will make a difference. Intelligent and charming, you'll find her looking fabulously resplendent at a Gala Fundraising Dinner, Oscar Night Benefit for Utah AIDS Foundation, or the Zoo Rendezvous. This lady lives in a different stratosphere compared to other locals.
The fourth one is the musically talented lady . This lady is known to be multi-talented as she can sing, dance, and you'll find her in different parts of the state. The fifth one is the Multi-level Marketer. This lady is known for the friendly vibe she exudes and she's often attending seminars and MLM Mastermind Events. The sixth one is the Cowgirl.  Though she's as tough as a nail, she's one of the sweetest women you'll ever come across and she grew up in rural Utah . The seventh one is the Foodie. Always in pursuit of the perfect blend of haute cuisine and mobile moshing, you'll find her chasing food trucks and taco trailers, and she's all about trying the chefs' latest menus.

Utahn Ladies (age 45+)
Known to be pretty and cute, these ladies are known for their smartness and charming personality . Dating older ladies in Utah could be very interesting because most of these ladies are well-to-do for they're professionals and entrepreneurs, and this is to basically tell you that they're low maintenance plus they won't hesitate to take care of you should the need arises. Howbeit, it's important for you to know that some of these women can be religious, and even though Utah's dating culture is marriage-focused, some of them won't mind a little casual rock n roll with you if thru find you sexually appealing . Meeting Utahn cougars and hooking up with older ladies in Utah is actually not a difficult task because you can find them at spots like coffee shops, grocery stores, and neighborhood bars .
Foreign Girls (tourists, expats, students, etc.)
Foreign girls abound in Utah. From the college girls and tourists to professionals and expats, you'll find a lot of pretty foreign ladies to approach and unlike the local girls in the state who are so marriage-focused, you'll find most of them to be down for casual dating.
Sex
Getting sex in Utah may be a bit challenging but then, it's pertinent to point out that it's not an impossible task . Irrespective of the fact that Utah is home to a lot of religions people, Mormons, and a couple of sexually preservative women, there are tons of liberal girls in Utah, and these are the girls that defy Utah's dating culture of early marriage because they just want to have fun, get to meet new people, and take their time to find someone they'll probably connect with better . Nevertheless, a few cities in Utah such as Midvale, Sandy, Salt Lake City, Ogden, Orem, Logan, Provo, Murray, Cottonwood Heights, and St. George have enjoyed the reputation of being some of the easiest places to get laid in Utah because of their good population of single females and an interesting bar scene .
Sex Culture
Utah has a number of sexually conservative women but there's a good number of sexually liberated girls you'll find around .
One-Night Stands
Having a one-night stand in Utah can be pretty challenging, especially for guys who don't know how to approach girls and strike an interesting conversation . However, the nightlife venues in the state offer you opportunities to mingle and relate with some of the sexy ladies in the state, and these venues are where you will probably find a couple of ladies who wouldn't mind having a one-night stand with you.
Best Places to Meet Single Girls
Fondly referred to as the Mormon State, Utah is situated in the western United States and it enjoys close proximity to a few other states in the country such as Nevada, New Mexico, Arizona, Idaho, Wyoming, and Colorado. Of all the states in the United States of America, Utah is the 11th-least-densely populated, the 30th-most-populous, and the 13th-largest by area. Utah is populated with over three million residents with Salt Lake City being its largest and capital city. There's no need for one to cover up the fact that meeting and hooking up with single girls in Utah may appear a bit challenging but the fact that Utah has virtually what all other states have makes it quite clear that one can make use of its offered resources, activities, and venues to find a single Utahn girl to hook up with.
Due to the nature of Utah, you'll find singles bar and restaurants to be very promising when it comes to meeting and hooking up with single girls and fortunately, there are lots of nice places to try out.
Lake Effect in Salt Lake City is renowned to be one of the best bars you'll find around and it's famous for its top-notch ambiance, great drinks, and good food. Aside from being the place to down drink after drink with a Utah single lady, it boasts the largest collection of spirits in the whole state of Utah and it has over 200 different wines and beers. Its beverage menu is unrivaled in the city and this is one of the things that make it exceptional. This bar is further recommended as a fine place to meet single girls in Utah because of its nearness to hotels and malls. However, if you'll be coming here, know that things might be pricier than usual because it's an upscale bar.
Swing by Gracie's is a great spot to grab some yummy food and gulp down some nice drinks while you get to socialize with some of the pretty ladies around you. Offering plenty of opportunities for people-watching, Gracie's is the place to go if you're still looking for where to meet single women in Utah, and on a good day when the weather is nice, you'll meet a lot of people sitting outside.
Gyms are excellent options to go for if you're looking for single women to book up with in Utah. Unlike the clubs and bars, you'll find the atmosphere here to be at ease with less pressure because it's not all the guys here that are trying to hit on a lady. More so, it's not difficult to strike up a conversation with a lady at the gyms and if you're buying the idea of going to the gym, you can try out Planet Fitness, Treehouse Athletic Club, or any other upscale gyms you're familiar with if you'd love to meet some of the sophisticated women in Utah.
Whole Foods Market is that one place you definitely don't want to miss checking out if you're looking for where to meet single girls in Utah. As already said that, Utah women love food and some of them are great cooks, you would already grasp that the ladies go somewhere to shop and one of those places is the Whole Foods Market. Come here to get a number of a lovely lady who's shopping and if you're lucky, she can even invite you over to her place for dinner. Good luck to you.
If you would love to go to the museum, you can check out the Utah Museum of Contemporary Art. Coming here would be very fun because you'll find lots of amusing and fascinating pieces plus you won't have to fight over the attention of a lady here. A lot of Utah women love passing time here and there are women of all ages you'll find at this museum.
Bars, Pubs and Nightclubs
Utah is home to a lot of nice bars and clubs where you can enjoy spending your night out:
Shopping Malls
The shopping malls in Utah are the perfect place for some retail therapy whether you need something special for your birthday celebration or you're treating yourself to a new pair of shoes.
City Creek Center, Salt Lake City, UT
Outlets at Traverse Mountain, Lehi, UT
Fashion Place, Murray, UT
The Shops at Riverwoods, Provo, UT
University Place, Orem, UT
Tanger Outlets, Park City, UT
Station Park, Farmington, UT
Trolley Square, Salt Lake City, UT
The Shoppes at Zion, St. George, UT
The Shops at South Town, Sandy, UT
Outdoors
Utah ranks right near the top of the list when it comes to outdoor adventures for it's repleted with a lot of nice places to visit and a lot of things to do outside:
Arches National Park
Zion National Park
Homestead Crater
Bear Lake
Antelope Island State Park
Monument Valley
Mount Timpanogos
Jordanelle State Park
Sand Hollow State Park
Wasatch Mountain State Park
Canyonlands national park
Great Salt Lake
Universities and Colleges
Universities and colleges in Utah include:
Westminster College
Utah State University in Logan (satellite *campuses at various state locations)
Utah State University Eastern
Tooele Technical College in Tooele
University of Utah
Southern Utah University
Southwest Technical College
Salt Lake Community College
Provo College
Davis Technical College
Dixie State University
Brigham Young University
The Art Institute of Salt Lake City
Relationship
Going into a romantic relationship with a local girl in Utah can actually be worthwhile considering the fact that a large number of the local girls here are marriage-focused and family-oriented.
Holiday Romance
Holiday romance may not be so difficult to find in Utah because of the plenty of young liberal girls around.
Tips for Successful Relationship
Respect, expressing love through sweet words and buying gifts, building trust, and spending more time together are some of the helpful tips to build a successful relationship.
Love
Utah is a great place to find love!
How to Make Sure She Is the One
You don't need to stress yourself over trying to know if she's the one because with ease, you'll find it noticeable in her verbal expressions and nonverbal responses.
Marriage
You need to apply for a marriage license at any county clerk's office and get your marriage solemnized to get married in Utah.
Wedding
Utah is infused with natural beauty and an adventurous spirit and most of the weddings in this state are fairly traditional, with a small percentage choosing a more laid-back celebration.
Family Life
WalletHub ranks Utah as the 19th best state to raise a family in the United States of America based on socioeconomics, affordability, education and child care, health and safety, and family fun.
Regions
Wasatch Range
The most urbanized area of the state - home to Salt Lake City, the majority of Utah's population, a number of LDS temples, and world-class skiing and snowboarding
Canyon Country
Mars on earth; few people reside here, but some of the world's most extraordinary desert landscapes and enormous national parks await
Northeastern Utah
High desert landscape, mining settlements, and the Uinta Mountains, home to Utah's highest peaks
Dixie
Utah's southwest is home to striking desert landscapes, forested mountains, ranchland, and the warmest spot in the state
Central Utah
Rolling hills, agricultural land, and historic Mormon settlements abound in the Central region
Western Utah
Endless desert, some high mountains, rugged terrain, salt flats, and the Great Salt Lake
Cities
See Also