Taiwan
Guide for dating in Taiwan helps you to meet the best girls. This dating guide gives you tips how to date Taiwanese women. You will learn rules where and how to flirt with local Taiwanese girls. We advise how to move from casual dating to the relationship and find the real love. We also tell the best dating sites in Taiwan. In this article below you will find more information where to meet and date girls in Taiwan, Asia.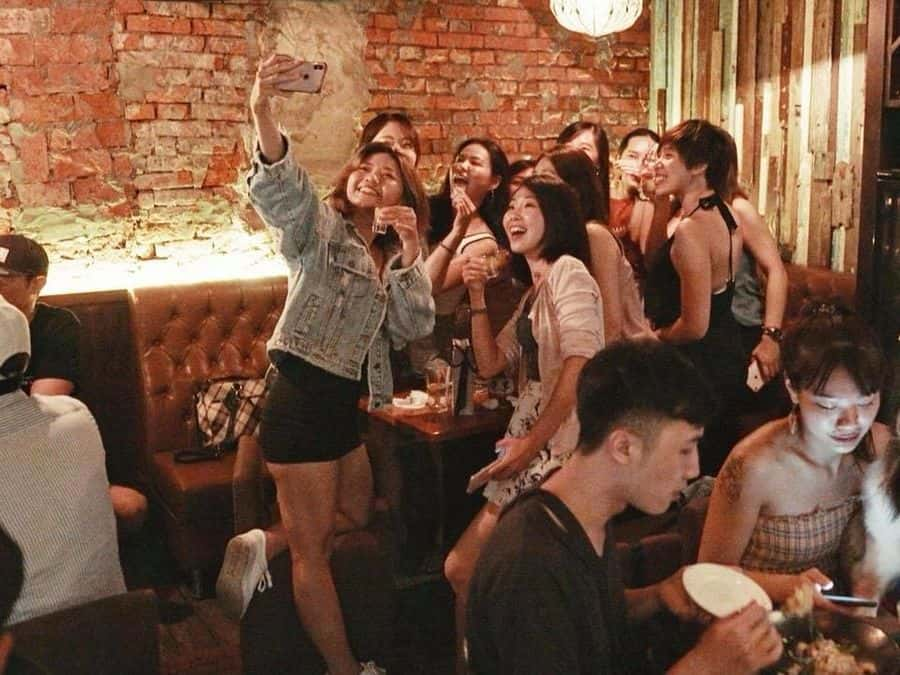 Girls in Taiwan:
Education level of girls: 3.5 / 5
Dating in Taiwan:
Chance of arranging dates: 3 / 5
Casual dating culture: 2.5 / 5
Online dating popularity: 2.5 / 5
Sex in Taiwan:
Women's sexual activity: 2.5/ 5
More about Taiwan:
Nightlife in general: 3.5 / 5
Locals' English level: 2/ 5
Budget per day: US$280 - $320
Accommodation: US$130 - $170
Dating
Officially known as the Republic of China (ROC), Taiwan is bordered to the north-east by Japan, to the north-west by the People's Republic of China (PRC), and the Philippines to the south. The island of Taiwan is known for its mountainous nature, especially in the east.
The country geographically is located in Asia, and Taipei is the capital of Taiwan. Taiwan is a nation that has numerous beautiful and impressive place with arts and culture. The traditional Chinese arts such as painting and a variety of sculptures can be found in the country. It is regarded as one of the world's leading nations in skills and cultural practices.
The official currency in the nation is referred to as the New Taiwan Dollar, and it is the only acceptable currency for trade in the country. The economy of the nation is ranked among the best 30 economies of the world with an enormous growth in information and communication technology products.
Some of the major industries in Taiwan are electronics, petroleum refining, armaments, chemicals, textiles, and vehicles. This has placed the country's economy at a high and stable level.
There are a total of over 23.78 million people in the nation, and this includes locals and immigrants who reside in the country for work and academic-related purposes. There are 30 ethnic groups in Taiwan.
They include Taiwanese indigenous people, Taiwanese people, Paiwan people, Tsou people, Atayal people, Amis people, Rukai people, Han Taiwanese, Austronesian people, Thao people, Yami people, Puyuma people, Ketalgan people, Saisiyat people, Hoklo Taiwanese, Taroko people, Saaroa people, Seediq people, Kanukanavu people, Babuza people, Hoanya people, Taokas people, Pazeh people, Quaqaut people, Papora people, Lloa people, Taivoan people, Kaxabu people, Arikun people, and Makatao people.
Dating Culture
Dating as a concept is considered to be something casual in Taiwan. Most of the girls are open to various kinds of relationships with you. The multiple cultures in the country allow for dating and premarital relationships between people of the opposite sex.
In Taiwan, it is quite rare to see people touching each other in public. This implies that the culture here frowns upon the public display of affection, but not against dating and relationships.
The more conservative members of the society, especially the elderly frown at premarital sex and other sensual activities, but this has not stopped a significant majority of the people from engaging in casual relationships including hookups.
Taiwan is the first Asian nation to allow same-sex marriage which was legalised in the country in 2019. Until the couple gets married, they hardly agree to cohabit with each other, and this is to avoid breaking any cultural norms that bind the people. The minimum age for marriage for females stands at 16 years, while males are allowed to get married by statute at the age of 18.
Online Dating
Dating in Taiwan can be a bit tricky due to not knowing if you have a solid connection, so your best bet is to sign up for a dating site before you venture to the night club or bar, so you can meet a few locals ahead of time. AdultFriendFinder.com lets you meet local members in Taiwan and get to know them on a personal basis before you meet in person. Take advantage of site features like live chat and member to member webcams so you can begin flirting before arranging a face-to-face meeting.
Women
Taiwan is considered as the best Asian country to live in for a woman. For instance, in Japan, women aren't always accepted in the workplace and are often mocked. Although women who are dating in Taiwan are often conservative about their relationship life, especially if they are younger, this is not because they do not have the liberty to do so.
Most of them are ignorant of the necessary tips for dating and would most likely be new to it at the age of 18. They tend to be shy when approaching matters relating to sexual intimacy.
The women are highly intelligent and are often exposed to various technological breakthroughs at tender ages. Over 90% of the females in the country are literate. The women are attracted to men who can present them to new things, surprise her by showing the things she has never tried before.
Taiwanese women are open to the idea of short term relationships and flings with foreigners, and they love to explore new things and places. There are over 1800 reports of female sexual abuse in the nation yearly. This makes some of the women take specific precautions when it comes to premarital relationships.
Taiwanese Girls (age 18 - 29)
In Taiwan, life expectancy is longer for females than for males, and this does not imply that girls stay healthier than men. For most occasions, Taiwanese women are obsessed with toys and teenage clothes, even after they turn 30.
Women with the highest rate of alcohol consumption are aged 18–29 years old (56.6%). They are pretty, charming, and slender. The majority of the ladies within this age bracket focus mainly on their education. Also, we have those who are skilful in one trade or the other which they have passion for and are poised at developing themselves.
Taiwanese women within this age bracket are open for various kinds of premarital relationships and dating. But this is often subject to their desires and views about dating. They are not compelled by any tradition to date or not to date. Women within this age bracket would want to explore various things about the relationship but would be more reserved when it is sex-related.
Some of the women within the age bracket are married. At 18 years, a woman becomes legally permitted to get married. So, you may find some people within this age bracket who are already married or even divorced as the case may be.
Taiwanese Women (age 30 - 45)
Women that fall within this category are mostly those who are married and have taken upon themselves the responsibility of fending for their respective families come what may. They are devoted and resolute at what they do and aim to achieve.
They are also good at making sacrifices and highly accommodating. Though statistics have clearly shown that Taiwanese women no matter their age bracket have a thing for alcohol, and this category is not an exemption at all. So women from this age bracket would enjoy being taken on dates to bars and pubs so they can drink as much as they want and unwind after their daily ventures.
They are mostly liberal about their dating life as most relationship within this age bracket leads to marriage. There is a yearly hike on the rate of divorce in the nation. So, you can easily find women within this age bracket who are divorced and willing to get into a new relationship basically for companionship.
If you succeed in finding a woman within this age bracket to date, you should take her to nice bars and restaurants around to eat and drink to their satisfaction. Also, make sure to take things slowly with them until they are comfortable to be with and around you. You might need to give her some time for that since they are initially not so forthcoming about their emotions.
Taiwanese Ladies (age 45+)
Well, women of this category are mostly diligent and hardworking as some of them are married too and look after their families. But, there exists a percentage of unmarried women under this category who are resolved at making a niche in life for themselves.
They are concerned about building a name for themselves as the sun of marriage didn't shine there way. They still look excellent and attractive. They can mostly be found in market places, malls and the few unretired ones can found in their offices.
As a foreigner, you can find some women within this age bracket who are available for a relationship. Although some of them divorce their husbands at the early stage of their marriage, they are still open to other forms of connection.
Foreign Girls (tourists, expats, students, etc.)
Foreigners in Taiwan can largely be found in the capital city - Taipei. Most of the foreigners are there for work, business, education or a vacation. Foreigners, especially westerners, are easygoing people as they are open-minded and want to learn and see good things. It will be really easy and since you will also be a foreigner in the country, it might be easier to establish a connection with them.
These foreigners are likely to be looking for a companion to explore the country with. They are also open to short term relationships a relationships. Most of the foreigners go out to the bars and nightclubs just to have fun and meet new people.
Sex
Well, sex with local girls isn't that fun, as it's been said that Taiwanese girls are not great in bed. However, some people have figured out the best of strategies to enjoy there time with the local girls, especially those they have fallen in love with.
To them, dedication and patience during sex do the magic, as all they want to do then is to please their men and enjoy themselves. Therefore, it is wise to say that peculiarities are engaged and used on different kinds of persons in question.
Prostitution is banned in the nation, so sex workers are not allowed to function around the cities and other remote areas of the country.
You could find girls open to the idea of short/long relationship in the country. You just have to be straightforward about your intentions. Getting laid with local girls in the city can be made easier if you are being introduced to them by someone they already know, maybe a neighbour or colleague.
Sex Culture
Hookup and sex culture represents the acceptance of commitment-free casual sexual encounters, including one-night stands, which focus on physical pleasure without love or commitment. It also consists of the level of sexual education and the hookup culture in Taiwan.
According to the social network survey from some leading mass media from March 10th through 15th, 2016, 64.5% of college students (from overall 10,573 samples) had ever desired hookup with someone, and 23.4% of them were engaged in a casual hookup with someone.
The three significant hookup intentions were physical, sexual demand between men and women (85.5% vs 81.4%), seeking for excitement (40.8% vs 39.0%), emotional dependence (31.8% vs 41.8%), and only half of those used condoms.
Reviewing articles disclosed the underlying reasons for the unsafe sexual behavior of college students were that they didn't have an understanding of sexual knowledge. Finally, online dating tends to simplify sexual intercourse, and the approach is getting more open as students grow older.
In Taiwan, sex education focused firmly on the prevention of sexual diseases and sexual behaviors of adolescents rather than on emotional presentation, communication, and self-protective skills. You could find women of various age brackets interested in having sex with you, most of them are available for one nightstand.
One-Night Stands
Taiwan as a lovely place to be, is always enticing things to offer to people who visit the country and one such thing is one-night stands. This often happens in the bars, nightclubs and so on, especially within the Taipei 101 building where nightlife always commences, and where people meet each other after a day's work just to unwind.
Agreeably, these places have a lot of singles, both local and foreign girls always ready to mingle and have fun as long as it lasts.
Best Places to Meet Single Girls
To find these places solely depends on the local guide one meets in Taiwan. Taoyuan District is a relaxed place where one can see and meet single girls. Below is a list of the best singles bars and nightclubs to pick up Taoyuan girls:
Meet Nightclub
Monster Music Pub
Hide Bar
Weta Party Club
Hide Out Bar & Bistro
River
Bistro121
El Jardin
Chess Taipei at Att 4 Fun
Wave Club at Att 4 Fun
Ikon at Att 4 Fun
Franny at Att 4 Fun
The barcode at Att 4 Fun
Woobar at Att 4 Fun
M Taipei at 3F, 456 Xinyi Rd, Section 4
Omni Nightclub at 201, Section 4, Zhongxiao East Rd
The Wall Music at B1, 200, Sec.4, Roosevelt Rd, Wenshan
Revolver at 1-2 Roosevelt Road, Zhongzheng District
James Joyce at 278, Section 3, Roosevelt Rd
Box Nightclub at 106 Daan Park
The triangle at 1, Yumen Street
On Tap at 21, Alley 11, Lane 216, Section 4, Zhongxiao East Rd
Bars, Pubs and Nightclubs
Nightlife is vibrant and captivating in Taiwan. There are lots of local and foreign girls who visit bars, night clubs, and pubs to relax and unwind after their daily activities.
The nightclubs and bars are known for playing both traditional and foreign songs to entertain their customers. There are some perfect bars, pubs, and Night Clubs in Taiwan, and they are:
Beer and Cheese Social House: As its name suggests, this bar brings together two old favorites: beer and cheese. With wooden tables and stools and a menu jotted onto a series of black chalkboards, the Beer and Cheese Social House's relaxed atmosphere is a warm welcome for anyone craving a casual drink.
1001 Nights Hookah Lounge Bar: As one of Taipei's most popular shisha hotspots, 1001 Nights Hookah Lounge is a smart choice for a night out on the town. In addition to high-quality Middle Eastern tobacco, guests can also enjoy dinner and drinks. The lounge's menu features Persian food, as well as cocktails and beer.
FourPlay: Guests at Fourplay won't have to bother with a menu, because there isn't one. Rather than choose from a set list of drinks, thirsty travelers can simply tell the bartender what they're in the mood for and then receive a bottle fitting their tastes.
Woot: Hidden away in an alley in Daan District, Woot exudes classy, old-world charm. With wooden decor, comfy armchairs, and inviting sofas, the bar is a draw for the artsy and hipster crowds. Behind the sleek copper bar, bartenders whip up an array of cocktails from beloved classics to more inventive creations.
Mono Mono: Though Mono Mono may be easily overlooked based on its unassuming exterior, visitors will be pleased they gave it a chance once they've made it inside. Dim lighting and inviting sofas provide the space an intimate atmosphere where groups of friends can lounge or couples can chat quietly. It offers fantastic cocktail.
Brown Sugar: For live music and a change of pace from Taipei's usual nightlife, grab a drink at Brown Sugar, one of the best jazz bars in the city. Sleek sofas and leather armchairs fill the space, creating cozy nooks where friends can gather and enjoy drinks.
Shopping Malls
Taiwan has some of the best shopping malls in the world. These shopping malls has led to steady growth in the economy of the nation. Most of the malls can be found in the cities of the country, especially the capital city. Some of the malls include:
Taipei 101 Shopping Mall: Located at No. 45, Shifu Rd. Xinyi District, Taipei City, Taiwan world-renowned shopping mall has six standards floors of shopping. They sell all sorts of high-end fashion; clothes, shoes,, and other clothing accessories.
Bellavita Shopping Mall: Located at No. 28, Tongren Road Xinyi District, Taipei City is the Bellavita shopping mall. Although there are not so many stores inside, the mall ranks among the best in the nation due to its unprecedented ability to provide whatsoever you may need.
Breeze Center Mall: Located at No. 3 section 1, Fuxing south road, Songshan District, Taipei City, the Breeze center mall is a big mall with three departments. They also sell lots of classy products. Look out for the cinema up on the 9th floor.
Taipei City Mall: Directly attached to the Taipei central station is the Taipei city mall. You could buy lots of products from the mall that suits your needs. Look out for street musicians and their unusual sounds.
Core Pacific City: Known as one of the most beautiful malls in the world, the Core pacific mall is located at no. 138, section 4, Bade Road, Songshan District, Taipei city. The mall is filled with trendy stores that give you the best and most recent products.
Outdoors
There are excellent and unique outdoor activities one can engage in and have fun. You can hang out at these places alone or go with your partner for some adventurous date. Some of these are as follows:
Mountain climbing: With 258 mountains over 3000m and the highest peaks in northeast Asia (excluding some of the volcanoes on northeastern Russia's Kamchatka peninsula), you'd think Taiwan would be a mountaineering hotspot. Still, most of its stunning peaks are only tackled by a few climbers each year.
Many of the trails are cut straight into the mountainsides. They are thus extremely prone to dangerous landslips – especially during spring and summer rain – but apart from this most of the main routes up major peaks pose few technical challenges. Despite this, mountain permits are required for almost all of them.
Mountain biking: Given its hilly terrain and extensive trail network, Taiwan has some of the world's top mountain biking, rivaling the best of North America and southern Europe. Heart-stopping downhill courses, technical rock gardens, jumps, berms, and super-fast single track: the island has it all, and much is easily accessible from cities such as Taipei and Taichung.
If you're an avid trail rider and plan to visit Taiwan for any length of time, it's worth bringing your bike with you (rental bikes tend not to be suitable for mountain biking).
Cycle touring: Another two-wheeled activity for which Taiwan is well suited is bicycle touring, as the dramatic "cross-island" roads that wind their way across the central mountain ranges offer remarkable alpine scenery and an honest cycling challenge to boot.
The Southern Cross-Island Highway, which at its highest point cuts through part of Yushan National Park, is highly recommended.
Paragliding: The exhilarating sport of paragliding is gaining enormous popularity in Taiwan, with a steady stream of fledgling pilots joining a dedicated community of die-hard expatriates and Taiwanese.
It's not an excellent place for beginners – clubs are unlicensed and unregulated, and flying sites can be tough for first-timers.
Assuming you've done your initial training elsewhere, there are around six well-known flying sites scattered across the island, each with its prime season, making it possible for local pilots to operate pretty much year-round. Two places vie for honors as Taiwan's top paragliding spot: Luye Gaotai, in the East Rift Valley near Taitung, and the Saijia Aviation Park in Pingdong County, not far from Kaohsiung.
Universities and Colleges
There are a number of great universities in Taiwan. They are known for being the best ranking universities of technology as well as other significant disciplines. In these universities, you can find lots of beautiful women who are studying at these institutions and if you interact with someone you like, you might find out that they are interested in dating you.
When you see these ladies, you should be ready to approach them and try as much as possible to impress them, most preferably, try and learn a few phrases in their language and have a slight idea about their culture. Although they may not be so available for dates and outings, they try as much as possible to spend time with you when they are free. Some of the famous universities in the nation are:
National Taiwan University: This is one of the most prestigious universities in Asia. It has 11 colleges, 56 departments, and four research centers. They have a total of 31,747 students. The university has produced lots of notable alumni such as the current president of China.
National Sun Yat-sen University: Founded in 1924 and re-established in 1980, the university is regarded as one of the foremost maritime universities in East Asia. It ranks among the world's first 400 universities.
National Tsing Hua University: This is a renowned research university in Hsinchu City, Taiwan. They use both Chinese and English language in the university, so international students are allowed in the institution. It has ten colleges, 26 departments, and 28 graduate institutes.
University of Taipei: The University of Taipei is regarded as the only university under the administration of the Taipei City Government. It has just 7,500 students making it arguably the smallest university in Taipei.
National Dong Hwa University: This is a national research university situated in Hualien. It is seen as the most prestigious university in Eastern Taiwan. It offers a vast variety of degrees in – Law, marine science, music, business, design, art, and education.
Relationship
The most striking thing about expatriates' culture in Taiwan is seen in relationships. You'll see many relationships between Western men and Taiwanese women in contrast to the other way around – Western women with Taiwanese men.
So rare are sightings of Western female/Asian male couples in Taiwan that spotting one walking hand in hand is enough to make one's head turn. You could find women interested in having a relationship with you in most of the cities, especially Taipei.
Most of the women would rather be in a relationship with foreign men, and this is as a result of Taiwanese men not being so romantic. They prefer western men because with them they get to learn about new and exciting methods of dating.
So, you stand a fair chance of finding someone to date in the country. Dating foreign girls in Taiwan is also not ruled off, but you should be aware that most of them would prefer short term flings due to the duration of their stay in the country.
Holiday Romance
Planning your honeymoon, anniversary trip, or just want to find some unforgettable romantic places to make memories with your special someone? If so, Taiwan might be the perfect place for you! This little island nation was nicknamed "the Beautiful Island" by the Portuguese for a reason.
It is full of verdant forests, charming seascapes, and some of the friendliest locals in the world. Taiwan is the perfect place for a romantic getaway, and here are some of the best locations in particular:
Brown Boulevard, Taitung: This picturesque path located in the center of the island nation is perfect for a romantic lovers' bike ride. Featuring a vast expanse of green rice fields, only one solitary tree, and zero telephone poles, Brown Boulevard has long been considered an ideal backdrop for wedding photography or just a relaxing location to travel through, hand in hand.
Penghu Islands: If you love aquatics, consider bringing your beloved to Penghu, a group of islands and islets located off the west coast of Chiayi County. And if you and your loved one appreciate history, check out the Penghu Living Museum, which offers insights into centuries of Penghu culture, from religious beliefs to child-rearing practices.
Yang Ming Shan, Taipei: Yang Ming Shan is an epic vantage point from which to view Taipei's sparkling night scenery: the Yang Ming Shan National Park features a hidden volcano and is particularly beautiful during flower season, with sakura blossoms in full bloom.
Tips for Successful Relationship
There are a few cultural facts about Taiwan that you're going to have to learn if you want to flirt with a Taiwanese woman successfully.
Go Indirect and Nonverbal: First of all, Taiwanese people are notorious for being indirect in their communication. Although it may seem this way sometimes, they don't communicate this way just to frustrate westerners.
In Taiwan, being vague and indirect is a virtue. When people speak to each other, they expect the other person to "pick up" on things and understand how they're feeling intuitively. You should rely on non-verbal clues and signals. Be subtle about it.
Relax And Take It Easy: Like all women, Taiwanese women like guys who are confident, relaxed, and fun. However, if you're aggressive, it's going to scare her away. In the west, we say that it takes some aggressiveness to get the girl, but this is not the way in Taiwan. Coming on too strong will scare her away.
The Third-Party System: Sometimes, significant advances in a relationship come through a third party, like a friend or mutual acquaintance. This is strange for westerners, but it is common practice for Taiwanese people.
If you're interested in a Taiwanese woman, get to know your partner's friends too. She might use her friends to communicate something painful to you that she can't say herself. These friends can play matchmaker for you until you got to know each other a little better.
Love
Love is a phenomenal experience, and more. To love someone is to say that you understand, respect, adore, and complement the other person and complement. The necessity of this experience goes to show that one has found happiness and one's desire has been achieved in the other.
Here in Taiwan, to fall in love means that you've understood the person, care for, treat, adore, respect, and will do all in your capacity to see that that person is being taken good care of in diverse ways.
To achieve this particular goal and have the experience in full, one must first fall in love with Taiwan. Her culture, her environment, her language, and all that has been mention above under 'dating local Taiwan girls' which is the step in the best interest of matters affecting one's heart.
How to Make Sure She Is the One
If you choose to date a woman anywhere in the world, you may want to know if she has feelings for you. Below are some of the tips to know if a Taiwanese woman has genuine feelings for you:
She would accept to go on a date with you: Taiwanese women do not pretend about their feelings, especially when it comes to partners. If she is not ready to go on a date with you, she will decline when you offer to take her out. So, if she's prepared to go out with you, then she's actually into you.
When a Taiwanese woman loves you, she gets easily jealous: She may be a bit over-possessive and wouldn't want you to regularly be in the company of other girls who they are not acquainted with.
She wants to know more about you: If she is into you, she will never be bored hearing about your life, culture, and experiences. She can go hours chatting with you so that she gets to know you more.
She wants you to meet her parents: When she wants to build a serious relationship with you by asking you to meet her parents and vice versa, then is really into you.
Marriage
Traditionally a wedding in Taiwan has six stages: an official proposal, the matching of the couple's birth dates, choosing an auspicious day for the wedding, the delivery of gifts, the confirmation of the wedding date, and the wedding itself.
Since 2008, registering a marriage at a Household Registration Bureau (HHR) legally constitutes a marriage. Officially, the date of this registration is the marriage date, and the office's printed record of the wedding is the official evidence that it occurred.
An HHR will print a Marriage Certificate, in both Chinese and English, upon request, for a fee. The Household Registration Bureaus is the place where all the bureaucracy surrounding the significant events in an individual's life is managed. All births, marriages, deaths, and nationality issues are dealt with by an HHR. There are 12 HHRs in Taipei City.
Foreigners may marry in Taiwan. To do so, they need to have written proof that they are not previously married. This needs to be provided by their home government and then authenticated by the Taiwanese Ministry of Foreign Affairs.
People are advised to contact the consular services offered by their country in Taiwan to arrange for a proof of no impediment to marriage. District courts can then authenticate the statement of no restriction.
Wedding
Weddings are occasions to celebrate no matter what country you are in. But each culture has its wedding customs, and while these may change with the times, they reflect different social values. If you are thinking of having a wedding in Taiwan, then you are up for an inspiring and awesome event. Below are some popular wedding venues in Taiwan:
Shangri-La's Far Eastern Plaza Hotel Taipei
Regent Taipei
Palais de Chine Hotel
Grand Hyatt Taipei
Sheraton Grand Taipei Hotel
W Taipei
Le Meridien Taipei
The Riviera Hotel
Humble House Taipei
Family Life
Women in Chinese societies occupy a lower social status than men. Unfortunately, this is still evident in the way that families are structured in Taiwan. According to traditional Chinese customs, a married woman has to move from her parent's house to that of her husband's parents. Here, she is expected to perform a subservient role in her husband's family. Along with that, Taiwan offers a really good lifestyle and facilities to raise your family in a good environment.
The local roads in the country are excellent and accessible. They are adequately maintained by the various persons charged with that responsibility. There are sporadic cases of accidents in the nation that can occur as a result of bad roads, and it is often caused by drunk and careless drivers or other acts asides the bad roads.
The nation has adequate health care services with professional and specialist doctors. Every Taiwanese has a medical card which is used to identify the person and speed up the response of the medical team when contacted.
The nation ranks extremely high when it comes to literacy rate, with about 98% of persons above the ages of 15 completing their secondary and tertiary education. Graduates from universities in Taiwan can comfortably compete with their international counterparts.
The nightlife in the nation is superb. With vibrant and exciting nightclubs and bars scattered around the country, you are sure to have a charming and beautiful night with your partner.
If you have kids, there are lots of places in Taiwan you can take them to have fun. Some of these child entertainment spots include Leo Foo village theme park and safari, Janfusun Fancy world, E-Da Theme Park, Taipei Children's Amusement Park, Formosa Fun Coast and Yehliu Ocean World.
Taiwan is ranked as the 34th most peaceful nation in the world. With the adequate placement of security facilities around the country, the government ensures that its citizens enjoy sufficient security. As a foreigner, if you intend to withdraw cash using the ATMs in Taiwan, you have to pay 100 Baht known. You could find ATMs virtually at every convenience store you visit.
Regions
Cities
Taiwan has many large cities and towns. Below is a list of ten of the most notable.
See Also
Northern Taiwan (Hsinchu, Hsinchu County, Keelung, New Taipei, Taipei, Taoyuan County, Yangmingshan National Park)
the capital city, main airport and technology hub of the island
Central Taiwan (Changhua County, Miaoli County, Nantou County, Sun Moon Lake and Taichung)
scenic mountains and lakes and major national parks
Eastern Taiwan (Hualien, Hualien County, Taitung County, Taroko Gorge, Taitung, Yilan County)
Hualien and Taitung are cut off from the rest of the island by the central mountains; this is a region of great natural beauty
Southern Taiwan (Chiayi County, Kaohsiung, Pingtung County, Tainan and Yunlin County)
the tropics of Taiwan with beaches and palm trees and the second largest city
Outlying Islands (Green Island, Kinmen, Matsu, Orchid Island, Penghu)
A couple of small islands that are popular getaway destinations with the locals. Some of them very far offshore and near Mainland China.