Eswatini
Guide for dating in Eswatini helps you to meet the best girls. This dating guide gives you tips how to date Swazi women. You will learn rules where and how to flirt with local Swati girls. We advise how to move from casual dating to the relationship and find the real love. We also tell the best dating sites in Eswatini. In this article below you will find more information where to meet and date girls in Eswatini, Africa.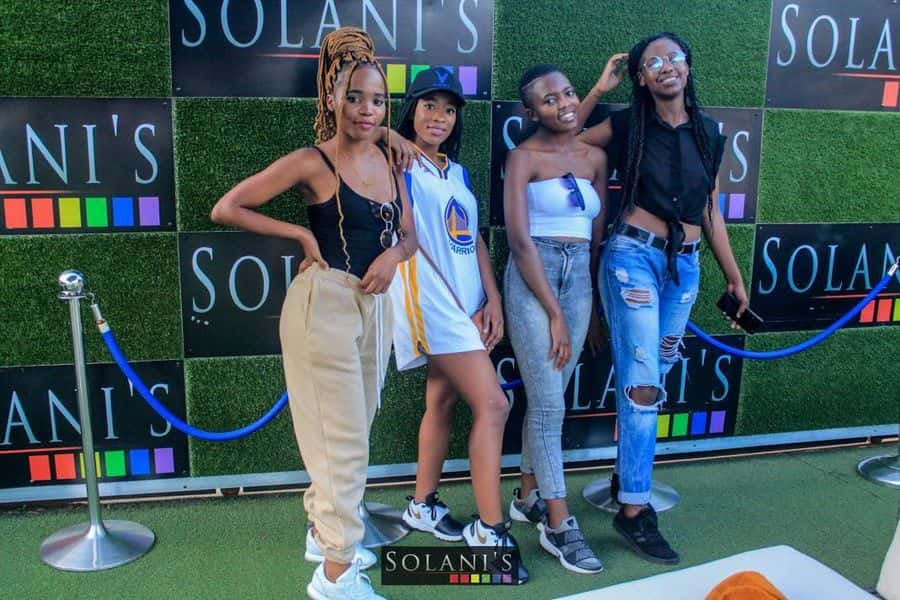 Girls in Eswatini:
Attitude of girls: 3.5 / 5
Education level of girls: 3.5 / 5
Dating in Eswatini:
Chance of arranging dates: 3.5 / 5
Casual dating culture: 2.5 / 5
Online dating popularity: 3 / 5
Sex in Eswatini:
Women's sexual activity: 3.5 / 5
More about Eswatini:
Nightlife in general: 3 / 5
Locals' English level: 4 / 5
Budget per day: US$50 - $600
Accommodation: US$10 - $200
Dating
The kingdom of Eswatini is a small monarch located in southern Africa. The country is bordered by Mozambique to the northeast and South Africa to the south, west and north. Until April 2018, the country was known as Swaziland. The change was made by the king as an attempt to shed off the remains of its colonial past. The country gained independence from Britain in 1968. The country has a population of approximately 1.1 million people, covering an area of 17,364 square kilometers. The capital city of the kingdom is Mbabane with an estimated population of 95,000. The Swazi are the main ethnic group, while there are smaller populations of Zulus and European settlers. About 97% of the population is Christians.
Eswatini has some of the most beautiful girls in Africa. The girls are highly educated and intelligent. With a culture that upholds girls, dating Swazi girls is exciting and fun and something that you will enjoy. You just need to understand the culture of the Swazi. These girls are also outgoing and will keep you enjoying your time together as they know how to take care of their men.
Dating Culture
The Swazi people are known to be very strict and conservative, and traditionally permit only a restricted form of sexual activity among the young who have reached puberty. Swazi parents grant their teenagers no free sexual experimentation whatsoever. Parents, at all times, call upon restricted and inhibited sexual behavior, which means that they will allow, 'at the utmost' only external intercourse and sex play. The maintenance of virginity in both boys and girls is above all treasured and extremely highly valued.
Online Dating
Dating in Eswatini can be a bit tricky due to not knowing if you have a solid connection, so your best bet is to sign up for a dating site before you venture to the night club or bar, so you can meet a few locals ahead of time. AdultFriendFinder.com lets you meet local members in Eswatini and get to know them on a personal basis before you meet in person. Take advantage of site features like live chat and member to member webcams so you can begin flirting before arranging a face-to-face meeting.
Women
Eswatini has a population of about 1.1 million people. The majority of Eswatini's population is ethnically Swazi, mixed with a small number of Zulu and White Africans, mostly people of British and Afrikaner descent. Traditionally Swazi have been subsistence farmers and herders, but most now mix such activities with work in the growing urban formal economy and government. Some Swazi work in the mines in South Africa. Eswatini also received Portuguese settlers and African refugees from Mozambique. Christianity in Eswatini is sometimes mixed with traditional beliefs and practices.
Most married women in Eswatini have the status of legal minors. "Women married under the civil law provisions (the 1964 Marriages Act) are subject to the 'marital power' of their husbands", and are not permitted to independently manage property or sign contracts. They can opt out of this situation through a prenuptial agreement, but few women know that this is a possibility. Women who marry under customary law are even more fully subject to their husband's "marital power", whose limits are unclear. Under both civil and tribal law, in short, women are subordinate to men, and their rights differ under the two legal systems, which have conflicting sets of legislation on such matters as marriage, custody, property, and inheritance. Tribal law permits men to have multiple wives, but civil law prohibits polygamy. Children born into traditional marriages are considered to be their fathers' property. Only male children may inherit. Tribal chiefs can fine women who wear pants. Although the constitution declares that women are not obliged to adhere to customs they oppose, this formulation places an undue burden on the individual woman, whereas international human rights law stipulates that it is the responsibility of the state to prohibit and condemn all forms of harmful practices which negatively affect women. In any event, despite the constitutional protection, women who refuse to undergo traditional long mourning periods are often treated as outcasts and may lose their homes and inheritances. Widows in mourning may not appear in some public places and are not allowed near the king. Among other things, then, they are prevented from voting.
While the constitution says that women in Eswatini have the right to equal treatment with men and that the right shall include equal opportunities in political, economic and social activities, women continue to be sidelined in many sectors. Women are politically marginalized, and the authorities have not adhered to the constitutional gender quota requiring 30 percent of representatives in Parliament to be women. The passage of the Election of Women Members to the House of Assembly Bill ahead of the 2018 elections requires the House of Assembly to elect four women if the quota is not met. In 2018, only two women were directly elected to Parliament, and with the addition of the women appointed by the king and elected to the Senate.
Swazi Girls (age 18 - 29)
Eswatini has one of the lowest rates of child marriages in Africa. With the constitution setting the legal minimum age for girls to get married at 16 years, many girls go on to complete their education before they get married. Part of the reason for this has been the investment that the government has placed in education. The country offers free primary education while many universities are being established to absorb the local girls who leave secondary school.
In traditional Swazi society, all young girls were placed in a female age-regiment. If any girl became pregnant outside of marriage, her family paid a fine of one cow to the local chief. After several years, when the girls had reached a marriageable age, they would perform labor service for the Queen Mother, ending with dancing and feasting.
As the girls transition from childhood to adulthood, they undergo a physical transformation in their bodies. What was before small lumps on the chest grow on to become soft succulent and round breasts. Swazi women are naturally endowed in this area and you will start seeing the ladies consciously making them visible. The bum and hips also expand significantly. The facial complexion also changes resulting in naturally beautiful faces. Swazi girls are known for being voluptuous and endowed. They are also light-skinned.
The girls in urban areas are more outgoing than rural ones. The girls can be easy to hook up with as most of them are savoring the new freedom caused by moving out of their parents' homes. For most girls, this is the age at which they get married. Before the girls get married, many of them take part in the reed dance. In the eight-day ceremony, girls cut reeds and present them to the queen mother and then dance. It is done in late August or early September. Only childless, unmarried girls can take part. The ceremony aims to preserve girls' chastity, provide tribute labor for the Queen-mother, and to encourage solidarity by working together.
Swati Women (age 30 - 45)
At this stage, many Swazi women are married and settling into their families, and for some, their careers. While the law provides for equality among men and women, women are highly discriminated against and essentially have the same rights as children. Many women cannot own property on their own and their chances at economic progress greatly hampered as financial institutions tend to hold back from offering loans to women unless accompanied and guaranteed by men.
These women are busy as they are obligated to serve their husbands at home even as they work at building their careers. Even with the discrimination against women, the government has been making progress towards raising the status of women. Women aged 30 to 45 years now make up a significant fraction of the workforce. Women also hold the majority of positions at the local government level. These developments should be largely credited to the Government's pro-women policies and strategies.
With many Swazi men leaving the country to go work in South Africa's mines, many women are now assuming leadership of their families despite the traditional beliefs that place women and children at the same level.
Swazi Ladies (age 45+)
At this stage, most ladies have teenage to adult children. In the urban areas, women are increasingly having fewer children as compared to the rural areas and so get to focus on their careers and social life more as they grow older.
In terms of their physical bodies, these women are slowing down as age catches up with them and some may even suffer from diseases once they approach the 60s and 70s.
Just like its neighboring countries, Swazi ladies are left at home to be responsible for the families - the children and elderly parents. So they always have a heavy burden in making sure that the home runs properly like the children are fed, are taken care of and go to school, while the elderly parents have medical attention. They are hardworking and resourceful in feeding the family. Besides, Eswatini has a high prevalence of HIV/AIDS and many of these women are left to take care of their grandchildren who are orphaned.
Foreign Girls (tourists, expats, students, etc.)
A big group of foreign girls that you will find in Eswatini is tourists. Tourism in Eswatini is a successful industry. Most of the tourists who visit Eswatini arrive by road from South Africa. Eswatini's tourism industry developed during the apartheid era in South Africa and this shaped many of its distinctive attractions. Since the end of apartheid, Eswatini has emphasized its traditional culture as a tourist attraction. While many of these foreign girls come from neighboring countries in South Africa, others come from Europe, Asia and the United States of America.
A smaller group of foreign girls found in the city are expatriates. In areas where the country, lacks enough experts, the government has been inviting professionals, especially from South Africa. Some of these professionals serve as doctors, judges and lawyers.
Sex
As mentioned earlier, Swazi customs forbid Swazis from having sex outside marriage. In some areas the parents of girls who lose their virginity before they get married being forced to pay fines to the local authorities. This has forced many young Swazi girls to look for opportunities for sex online due to the privacy that these platforms accord.
Sex Culture
Even with the customs being against premarital sex, the practice is still rife. While one-night stands and public display of emotions are still frowned upon, they are much more common than many other countries. Casual sex is still practiced in many parts of the city albeit under the cover of darkness. The locals are always shy to be seen in compromising situations in public but once you penetrate the cover, you can have a good time with the ladies.
One-Night Stands
Getting laid as soon as possible would require you to get to the night clubs, bars, hotels, pubs and restaurants where you would likely find a willing Swazi lady to keep you company for the night. However, you must apply caution to differentiate between the sex workers and the local Swazi ladies, especially with the high prevalence rate of HIV in the country.
Best Places to Meet Single Girls
Eswatini might be one of Africa's smallest destination, but it's a country with a big heart. Explore the top Eswatini tourist attractions to discover rewarding wildlife encounters, adventure activities like rafting and mountain biking, and colorful local culture – all wrapped up in a surprisingly relaxed atmosphere.
Bars, Pubs and Nightclubs
Some of the clubs in Eswatini include:
Princes Pholile Hall, Malkerns
Shopping Malls
Malls offer consumers the convenience of doing all their shopping in one place. With recreational facilities and retail areas, malls attract many young Swazi girls who want to look trendy and hook up with friends.
Some of the malls in Eswatini include:
Gables Shopping Center, Mbabane
Woodlands Shopping Center, Mbabane
Nhlangano Mall, Nhlangano
New Prime Bottle Store, Piggs Peak
Matsamo Shopping Complex, Matsapha
Outdoors
This small but scenically beautiful country of emerald peaks, rivers, ravines, rolling valleys, and waterfalls is a hiker's Eden. Swaziland proudly preserves its fascinating culture, customs, and festivals. Travelers are welcome to watch some of the festivities of Incwala, an impressive three-week kingship ritual in December and January, and, Umhlanga, the lively Reed Dance ceremony, which takes place during the last week of August or first week of September.
The Hlane Game Sanctuary is home to the largest herds of game in the country and is one of the few places in Swaziland where visitors have a chance of seeing lion, elephant, and rhino. Birders will also be happy at this 22,000-hectare reserve, with a diverse collection of species, including the highest density of breeding white-backed vultures on the continent. Visitors take a guided game drive to see the lions, which reside in a separate enclosure, but self-guided drives are permitted in other areas of the park. Besides wildlife watching, activities here include guided mountain biking, cultural visits to a nearby Swazi village, birding walks, and overnight fully-catered bush treks.
Privately-owned Mbuluzi Game Reserve offers a peaceful retreat on the banks of the croc-filled Mlawula River. The top activity here is self-guided wildlife safaris to see animals such as giraffe, zebra, kudu, jackal, wildebeest, and nyala during the day and possibly hyena, genets, servals, and honey badgers during the night. Birding is also particularly rewarding with more than 300 species, including the beautiful Narina trogon.
In the beautiful Ezulwini Valley (the Valley of Heaven), Lobamba is Swaziland's spiritual and cultural heart. This laid-back town is home to Swaziland's monarchy, as well as its most important buildings. Here, visitors will find the Lobamba Royal Village with the Royal Kraal, the Parliament Building, the National Museum, and other government buildings. In the large Embo State Palace, the king holds audiences and the magnificent State House, built in 1978, is used mainly for ceremonial and other state occasions, though neither of these buildings is open to the public. However, visitors can tour the Parliament Building.
Mbabane, Swaziland's cool-climate capital is home to the Swazi Market, a must-see attraction for souvenir-starved tourists. It lies at the south end of Allister Miller Street, the town's main shopping street. The stalls here brim with fresh produce, pottery, hand-made baskets, masks, traditional fabrics, soapstone carvings, and beaded jewelry. Particularly interesting is the traditional medicine center, with an impressive array of healing lotions and potions. A pleasant excursion from Mbabane is a trip up beautiful Pine Valley to the north of the town. The route follows the Umbeluzi River, passing several waterfalls. This is great walking and riding country, with agreeable temperatures, even in summer.
In the lovely Ezulwini Valley, Mlilwane Wildlife Sanctuary is one of Swaziland's first conservation areas and its most popular game reserve. II. The non-profit Mlilwane Wildlife Sanctuary is 4,560 hectares of wilderness surrounded by the Nyonyane ("Place of the Little Bird") Mountains. The sanctuary offers plenty of activities. The lineup includes game drives, nature walks, mountain biking, horseback rides, a village cultural experience, and swimming in the rest camp's pool. Accommodation caters to campers and backpackers, as well as those seeking a little more comfortable with self-contained cottages, traditional Swazi-style beehive huts, and a luxury hilltop lodge.
In northwest Swaziland, the 18,000-hectare Malolotja Nature Reserve is the largest protected area in the country. The name means "river with many rapids and waterfalls" for the reserve is sliced by the Malolotja River, which forms a series of waterfalls, including the country's highest cascades, the Malolotja Falls. Habitats range from wetlands and grasslands to thick riverine forests, and wildflowers brighten the beautiful landscapes in spring and summer. One of the best features of the reserve for visitors is its network of hiking trails and many backpacker camps allowing multi-day wilderness treks. The fauna is particularly notable for the abundance of reptiles and birds, including breeding groups of endangered species such as blue crane and bald ibis.
Umhlanga, the animated Reed Dance ceremony, is Swaziland's most famous festival. It takes place during the last week of August or the first week of September when young women from around the country come here to participate in a joyful song and dance performance. In December and January, Incwala is an impressive kingship ritual lasting about three weeks. At the beginning of the celebrations, representatives of the Bemanti people bring water from all the main rivers of Swaziland, gathered at the new moon. Young men then build a royal kraal at Lobamba from branches of the lusekwane tree and other plants. The climax is reached on the "great day," when the king, clad in his finest robes, symbolically tastes the first fruits of the harvest followed by cheerful song and dance.
Universities and Colleges
Some of the universities and colleges found in the country include:
University of Eswatini, Kwaluseni
Southern African Nazarene University, Manzini
Swaziland Christian University, Mbabane
Swaziland College of Technology, Mbabane
Gwamile Vocational and Commercial Training Institute, Matsapha
Manzini Industrial and Training Centre, Manzini
Nhlangano Agricultural Skills Training Centre Nhlangano
Swaziland Institute of Management and Public Administration, Mbabane
Institute of Development Management, Mbabane
Mananga Management Centre, Ezulwini
Relationship
Relationships in Eswatini are a blend of many cultures and traditions. The population of Lesotho is primarily made up of the Swazi and a small group of Zulu from neighboring South Africa. About 90 % of the population comprises of Christians with Catholics, Anglicans and Presbyterians taking up a large part of this. All this diversity has had an impact on relationships in Lesotho. Generally, the Swazi are very liberal in their relationships with some ladies having both a boyfriend and a girlfriend.
Holiday Romance
Holiday romance occurs in most parts of the nation. Practiced by tourists/expatriates in the nation, it involves having an affair with a woman for the period you visit. It could be a sensual relationship between two partners for a brief period. The best areas for Holiday romance are the cities that make up the nation; the rural areas are often not lively enough for such activities.
The concept is a bit strange to the people residing in rural areas. However, those who reside in the cities, enjoy holiday romance with foreigners/tourists. You can find available girls to make your holiday just perfect for you, by meeting your sexual needs. Few foreign women will also be interested in having a holiday romance with you.
Tips for Successful Relationship
We all want to have healthy relationships, but most of us were never really taught about what that means. The key is being communicative and proactive.
Over time, we assume that our partner knows us so well that we don't need to ask for what we want. What happens when we make this assumption? Expectations are set, and just as quickly, they get deflated. Those unmet expectations can leave us questioning the viability of our partnership and connection. Keep in mind that "asking for what you want" extends to everything from emotional to sexual wants.
Create a weekly ritual to check in with each other. This can be short or long, but it begins by asking each other what worked and didn't work about the previous week and what can be done to improve things this coming week. Additionally, use this opportunity to get on the same page with your schedules, plan a date night, and talk about what you would like to see happen in the coming days, weeks, and months in your relationship.
Unless you have committed to an asexual partnership, sex and touch such as kissing, holding hands, and cuddling are vital components of a romantic relationship. How much sex a couple has is, of course, up to the particular pair of individuals, so you must discuss your ideas about it to manage any desire discrepancy.
When conflicts inevitably come up, remember to approach them thoughtfully and with a lot of kindness toward your partner and yourself. If you see the stress beginning to escalate during a conversation about a conflict, one or both of you can call a break so that cooler heads can prevail.
Conversations quickly turn to arguments when we're invested in hearing our partner admit that we were right or when we are intent on changing their opinion. Choose to approach a conversation as an opportunity to understand your significant other's perspective as opposed to waiting for them to concede. From this perspective, you will have an interesting dialogue and prevent a blowout or lingering frustration.
It's well understood that apologizing is a good thing, but it only makes a real impact when you mean it. Saying things like "I'm sorry you feel that way," "I'm sorry you see it that way," or "I'm sorry if I upset you" are a waste of time and breath. Even if you don't agree that your action was wrong, you will never successfully argue a feeling.
Any issues you avoid, or truths you don't want to acknowledge, will likely undermine your relationship. It's better to face the truth squarely in the face right now and address it, rather than let it sabotage your relationship in the long run. Be intentional and figure out the truth about your relationship. Think through all aspects of it—your feelings and thoughts, the other person's feelings and thoughts, as well as their external context.
Love
If there is one characteristic that separates human beings from other living beings is the ability and desire to love. Every human being is born with the ability to show love not only to the people one is born with such as family but with someone else whom we meet along the way. It is this ability that makes human beings start families as compared to other animals which mostly procreate without any feelings attached. A human being will sire another human and will continue to recognize and treat them as their child however old the child grows. This is in contrast to other animals that only bring their children up to the point where they can take care of themselves.
It is mysterious how we meet someone from an entirely different background or even nationality and our mutual feelings grow to a point where we always want to be with them. Apart from some cultures that allow relatives to marry one another, we will always get married to someone who was at one time a stranger. While two animals will meet and procreate and soon drift away, two human beings in love will continue to have those feelings towards each other for a long time even if they were to go their separate ways.
How to Make Sure She Is the One
While everyone is looking for different traits in their life partners, there are some essential traits you should seek, from empathy to consistency. These traits help you both to understand and love each other.
A healthy, stable relationship focuses on giving rather than taking. Seeing your significant other happy should make you just as happy, and she should treat you in the same way. Your joy should be her joy, too—it can be as simple as asking about your day or looking after you when you are sick. As time passes, the excitement at the beginning of the relationship will pass, but you should both be just as focused on giving each other happiness.
If you want to spend the rest of your life with someone, you must find that person intellectually challenging. Looks are fleeting but personality is forever—your conversations together should be interesting, insightful and full of depth. Your partner should be able to challenge your opinions, opening up your mind to new ideas and concepts.
There is a big difference between a wish and the ability to have children. If your girlfriend shows that she likes children and maybe even persuaded you to have a pet, then you know that her mother's instincts are active. For your children, this means that if you marry her, they will have a nice mother and a happy and healthy family. Look at her reaction when you start talking about children, she may feel afraid, but never disgusted.
In addition to supporting and encouraging you to pursue your own goals and dreams, she will have her own as well. A mature woman has a vision for her future and chases after it with voracity. A mature woman will be someone you can take on the world with. She will be your partner in crime, a teammate in your relationship, and life. Being consistent is a valuable virtue because it lets your partner know that you are who you are. You haven't sent your "representative" to get to know them during the first couple of months of dating, but then suddenly transform once they've committed themselves to you. Consistency is the opposite of volatility. If someone is unpredictable and volatile, it's difficult to know how they will be acting towards you on a certain day, and that gets old no matter how aesthetically pleasing she is.
Marriage
Under the Marriage Act 1964, the minimum legal age is 16 years for girls and 18 years for boys. However, they may marry below that age with special dispensation from the Minister. In 2012, Eswatini adopted the Children's Protection and Welfare Act, which grants any person under 18 the right to refuse any custom or traditional practice that can negatively affect them. The law penalizes parents and guardians who collude with adult men to orchestrate child marriages through a practice known as kwendizisa. Offenders face prison terms of up to 20 years.
Two types of marriage exist in Swaziland: marriage following customary rites and those following civil rites. The latter is governed by the Marriage Act of 1964, which places the minimum age of marriage at 21 for both males and females. Also, the Constitution (Section 27) provides that marriage may be entered into only with the free and full consent of the intending spouses.
To marry a citizen of Swaziland, you must demonstrate to the Swazi government that you are eligible to do so. This includes:
Proof of country of birth
Other requirements are:
Application letter from applicants
Applicant's certified copy of passport page with particulars, photo and page with entry stamp (if an applicant applies in person)
Certified copy of the applicant's ID
Clearance certificate confirming applicant's marital status ( from his/ her country of residents) or a valid Refugee Status Permit in case of Refugees
Fiancé's certified copy of ID
Residence permit ( if residing in Eswatini)
Completion of a consent form by fiancé's parents and ID
If both are Non-Swati clearance certificates confirming the applicant's status marital (from his/ her country of residence
Wedding
A traditional Swazi wedding ceremony is called umtsimba where the bride commits to her new family for the rest of her life. The ceremony is a celebration that includes members of both the bride's - and the groom's village. There are stages to the wedding that stretch over a few days. Each stage is significant, comprising symbolic gestures that have been passed on from generation to generation. The first stage is the preparation of the bridal party before leaving their village. The second stage is the actual journey of the bridal party from their village to the groom's village. The third stage is the first day of the wedding ceremony that spans three days and starts on the day the bridal party arrives at the grooms' village.
Thereafter the actual wedding ceremony takes place which is the fourth stage of the umtsimba. The fifth stage takes place the day after the wedding ceremony and is known as kuteka, which is the actual wedding. The final stage may take place the day after the wedding day, and is when the bride gives the groom's family gifts and is the first evening the bride spends with the groom.
The bride's father notifies friends and relatives that his daughter is to be married, and the chief of the village is informed that there will be a wedding. Thereafter, the father informs and invites the neighbors to the wedding. The father also appoints two men and two women to accompany the untsimba to the groom's homestead. Grass mats and grass brooms are made by the young bride, her relatives and friends, which the bride will take with her when she leaves her parental home. She also takes along hand-made presents for her in-laws, which signals to them a spirit of friendliness and generosity.
Almost all Swazi functions and ceremonies include traditional beer called umcombotsi, which is brewed together with other beverages by the elderly women of the village for the bride's journey to her groom's homestead. Should the groom live close by, the bride takes a pot of beer known as tshwala beliqaka to the groom's home, which indicates to them that she has come with her family's full consent.
Once a message has been sent to the future family that preparations have been made, the bridal party (umtsimba) is gathered together, mostly young girls and women that are relatives and friends of the bride. The size of an umtsimba is a matter of pride for a bride's family and may exceed fifty people. The important parties of the bride's maids are 1) ematshitshi (girls who have reached puberty but have not chosen a lover) 2) emaqhikiza (girls who have chosen a lover) 3) tingcugce (these are girls who have chosen a lover and are preparing for marriage). The umtsimba also serves to test the hospitality of the future husband.
The bridal party arrives early to prepare and get dressed, away from the homestead and wedding activities. Preparations are lengthy as the bride intends to impress all with her entry: she wears a cow leather skirt from home and a garment with fur called sigeja. Beads and wool cover her face, and her head is adorned with a crown (sidlodo) consisting of two bunches of large black feathers of a long-tailed widowbird. The community arrives, expecting to be entertained by the umtsimba's dancing. The women of the village carry long carving knives while the men hold spears and shields, as they know that the group will be dancing on that afternoon.
The marriage day is known as lilanga lokuteka. The elders in the groom's family members are gathered before sunrise to summon the bride: "Come out, mother, and mekeza, now I marry you". Mekeza has no English equivalent, but it describes the mourning of the bride in leaving her family and her girlhood behind. The bride stays symbolically silent and sad, as a man from the groom's side family calls her to mekeza, while her companions shout at him to go away. As the day progresses and the sun rises, the bride is accompanied by her girls to the groom's cattle-byre to mekeza, wearing simply her loin skirt from home
The bridesmaids walk slowly from east to west in the cattle-byre, while the bride leans on a spear from her husband's home, crying. The spear is symbolic, consisting of iron and wood, with iron symbolizing death and the wood from the tree symbolizing life. The bride wears a black leather skirt (sidvwaba), which signals her new position in society. Her girls follow behind her singing woeful songs. Mekeza songs are repeated continuously and traditionally deal with the importance of family, the hardships of marriage and the significance of cattle to her family. The songs also serve to highlight the importance of respect, obedience and docility to the bride.
The bride 'escapes' to her room with her bridal party, while the groom's family calls to her: "We bring you back, mother, with your cow, a cow with a red stripe". This cow, always light in color, is known as the insulamnyembeti - the wiper away of tears - and shows the bride's mother that the groom's people appreciate the care she lavished on her daughter. The mekeza can last from two to four hours and is very tiring for everyone
After the bride's display of reluctance to leave her family, she now endeavors to find favor with her new family. The umhlambiso – the gifts for the future in-laws - is prepared and traditionally includes general domestic wares such as blankets, dishes, grass mats, clay pots, and brooms. Next, the bride extends her hand to her husband's, which contains red and white beads (libendlu), with white being the sign of virginity. Should the groom be absent, the bead is placed on his sister or another kinsman as a sign of acceptance. Today, this custom is not very common anymore. The bride gives gifts to the immediate family members and is increasingly incorporated into her husband's home.
The next gesture displays the bride's duty to bear children: she is led to the cattle-byre by an old woman, where the bridesmaids surround her singing mekeza songs. The old woman covers the bride with fat and her face with red ochre. A child from the groom's family is placed on her lap and is told: 'Here is your mother' and the child too is smeared with fat. Then the bride is given a skin apron, tied under her armpits, which is a sign of a new wife or a woman in her first pregnancy. The bridal party returns home, and the bride stays in her new home.
Family Life
The father is the head of the homestead, and his authority is supposed to be respected and obeyed. Girls learn at an early age that they are inferior to boys, as the position of Women in Swaziland is they are legally equivalent to children and treated as such. The birth and arrival of a child in Swaziland is a source of great joy to all the members of the family. Children in Swaziland are taught to be responsible at a very early age.
Within a complex homestead are households, each household ( indlu ) generally consists of one nuclear family (a man, his wife and their children) whose members share agricultural tasks and eat from one kitchen. When there are several households on the homestead, each consists of a simple polygynous family, an extended agnatic family, or a complex family grouping. Sometimes a wife has an attached co-wife (inhlanti), who, along with her children, forms part of the same "house." A married son and his wife and dependents occasionally form another house within the wider "house" of his mother.
Preadolescent girls play and help their mothers with minor domestic chores and child care, whereas preadolescent boys play and run errands around the homestead until they are old enough to accompany their age mates to the fields with the herds. Fathers sometimes play a small role in child-rearing, particularly if they are employed at distant locations within Swaziland or in South Africa.
Regions
Cities
See Also