Dallas
From Dating Local Girls
Dallas dating guide advises how to meet single girls. You just need to know the basic steps how to date Texan women. Learn how to arrange dates with hot Texan girls, how to take your relationship to the next level and how to find your soulmate and fall in love. Read more on how to date local women and where to meet girls in Dallas, Texas, United States of America.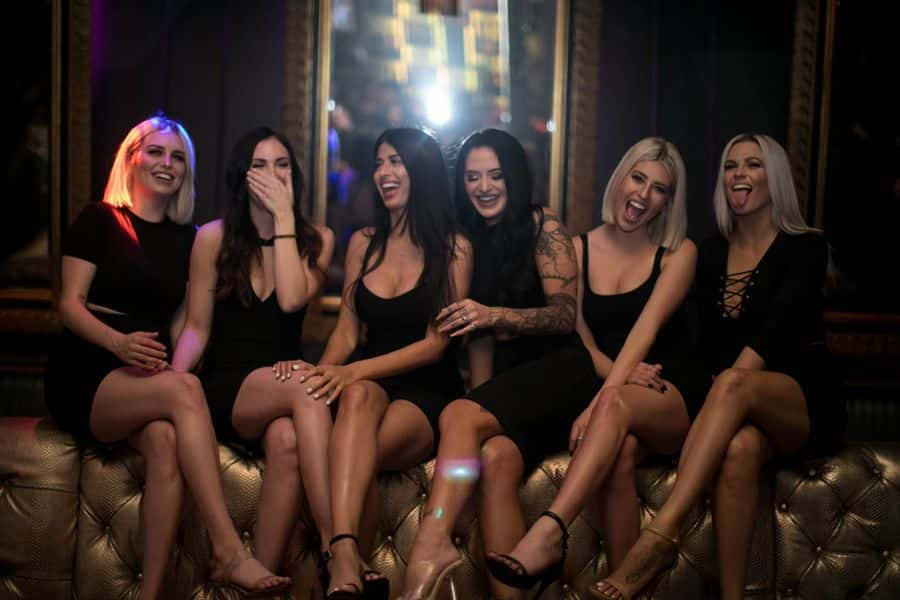 Girls in Dallas:
Attitude of girls: 3.7 / 5
Loyalty of girls: 3.6 / 5
Education level of girls: 3.8 / 5
Dating in Dallas:
Chance of arranging dates: 3.7 / 5
Casual dating culture: 4 / 5
Online dating popularity: 4.5 / 5
Sex in Dallas:
Women's sexual activity: 4 / 5
More about Dallas:
Nightlife in general: 4.5 / 5
Locals' English level: 5 / 5
Moving around the city: 3.8 / 5
Budget per day: US$70 - $400
Accommodation: US$25 - $300
Dating
Dating a local girl in Dallas is a very delightful thing to do but you shouldn't programme your mind to believe it's a stress-free or a necessarily simple thing. Local girls in Dallas are known to have these big courtship expectations but if you're not from Dallas, there's no need to be too bothered about this because everything will turn out well in the long run.
Dallas girls have big hearts, they're generous and a large number of them still possess old fashioned charms and manners. Nevertheless, when it comes to dating Texan girls in Dallas it is not something you can just dive or rush into, there are a couple of things you need to know about the girls in the city. Foremost, Dallas girls have an unwavering pride in Texas. One of the things the girls will never do is to compromise their love for Texas. They believe Texas is the best state in the United States of America and if you want to have a smooth ride with the girls, you definitely won't want to challenge this. If you want to date a girl from Dallas, you must understand that there are some suburbs to the east such as Carrollton, Frisco, Rockwall, Garland, McKinney, Plano etc and girls who live in these suburbs also refer to themselves as Dallasites.
Secondly, girls from Dallas have strong appetites. From Tex-Mex and Texas beef to biscuits and gravy, peach, and cobbler to cream gravy, the girls in the city love to eat large portions of these delicacies. Dallas girls love to dine outdoors. They love to take pleasure in the city's warm weather to enjoy a fine meal outdoors. A lot of venues and bars in the city have outdoor areas and these are spots the girls visit to unwind.
More so, they love taking part in outdoor activities. If you're dating a girl from Dallas, having a knack for outdoor activities will come very handy because she would be glad to have you by her side. And if you've a dog, everything will go well and nice. Dallas girls adore animals and if you combine this with their outdoorsy attitude, it means you guys will be taking a romantic stroll more often.
To include, the girls love romance and they're always bold to show it. If you're going on a date with a Dallasite, make sure you don't make plans for anything that would just make you guys sit around doing nothing because she would prefer to get out and explore, go dancing, go play a game of billiards, or take part in any fun activity. In short, your date should be filled with fun.
One of your dates should definitely be at one of the local lakes because she'll suggest this herself. Dallas has countless water sports, camping, fishing, lakes, and many more. Dallas girls are known for their love for big things. They're bold people with big appetites, big hair, big houses.
You're also likely to meet girls that are very fanatical about football in Dallas. With professional teams in football, rodeo, motorsports, baseball, hockey, basketball, and lots more, just come prepared to be on the side of your Dallas sweetheart. Above all, Texan girls in Dallas are known to be very generous. They have a strong passion for helping others and they're always volunteering their time for a good cause.
Dating Culture
Dating in Dallas is quite different from any other city you might find yourself in America. Each city in the U.S. has its dating peculiarities and the city of Dallas does have its own dating experience it offers. If you're not a Texan and you're just visiting Dallas for a short stay, here are some of the things you should know about the city's dating culture.
Foremost, you need to understand that your date plans can often get wrecked by a brutal change in weather. With the city's schizophrenic weather, you might want to prepare for uncertainty by keeping jackets, umbrellas, and a scarf in your car, even when the day is bright and clear. Secondly, your date plans may always be affected by traffic. This alone tells you that you must leave where you are very early so that you can get to where you're going on time to avoid getting hooked up by traffic. There's nothing wrong with you getting to your date spot earlier than your girl anyways, it only shows that you care about her a lot and wouldn't love to keep her waiting.
Thirdly, there are lots of creative outdoor date ideas in this city. Dallas has tons of nice outdoor dating activity options. From hiking to fishing and taking a stroll across the coast, there are plenty of things to do to get your day out spiced up and fun-filled. Fourthly, it could be very difficult for you to differentiate between the singles girls, hot single parents, and married ladies. This is is usually common in the Park Cities and Plano where there are lots of type-A and high-powered moms who work out a lot. Thus, you might want to be a little careful because that hot girl you're seeing may be a MILF or even a GILF.
There's a great chance that you'll be sucked into the suburbs for a date in this beautiful Dallas, and if you're going on a date, you must 'prepare' your appetite to take in a lot. After your date with a Dallas girl, asking her where she lives is like a hookup code and it simply suggests that you would love to pick her up there the next day for a one-night stand. Nevertheless, single girls in Dallas are known to be comfortable with having sex on the first date. But, it still depends on how lovely and attractive you are. In addition, there's a great population of cougars in Dallas and these cougars travel in packs, they how to prowl, they have plenty of time, money, and they're quite easy to spot.
Women
At times, women in Dallas may appear complicated and difficult to figure out. But regardless of all these, they're a treasure to hold on to and a rare gem. There are a few things peculiar about women in Dallas and one of them is that you'd always see a lot of them with a huge purse. Another thing about women in Dallas is that you'll always see them with sunglasses on. One cannot blame the women but, the shining sun in the city itself makes this necessary. Asides these sunglasses, you would also see them on camo.
These ladies can be very stubborn. It's not out of place to call them stubborn creatures by nature and they'll be glad if you're always the one to make the first move and fix things during a fight. Another thing is that they have a way of displaying their anger in a very sweet but uncomfortable way. Simply put, they're graceful but could be scary at times. Even though they could be temperamental, they're awesome sweethearts because they know how to put you in a good mood and make your favorite meal in a perfect way.
In addition, women in Dallas are quite intelligent. And, they love to explore. So, no lazy weekends. Another interesting thing about women in Dallas is that they're passionate. If they're in a relationship with you, they care a lot and they're always ready to make it work, even though they do have their "crazy" or "odd" moments (no offense please).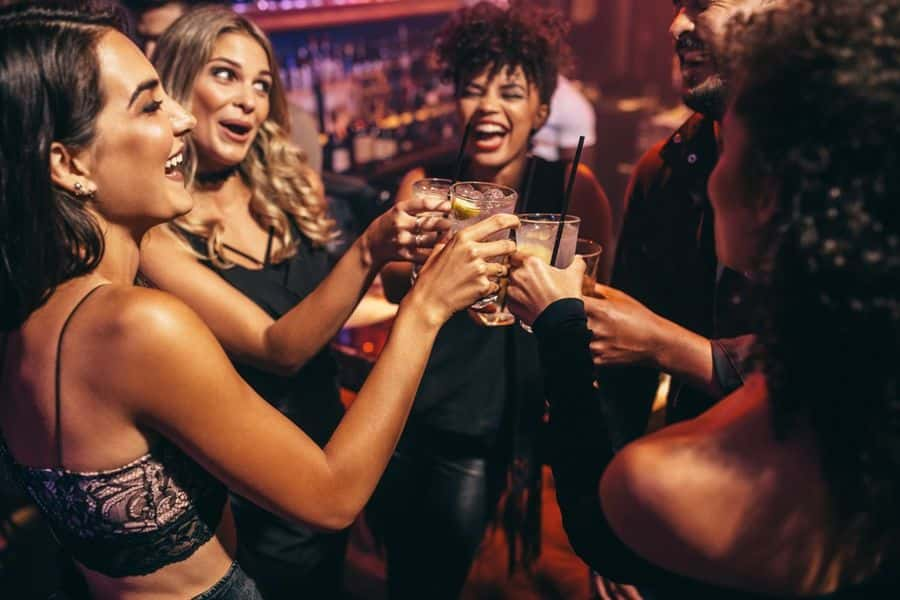 Texan Girls (age 18 - 29)
Dallas girls in this age range are usually young, energetic, and vibrant. And, this age range usually comprises a few stereotypes like the suburban cowgirls, the SMU girls, the Sunday School Girls, the Deep Ellum Divas, the Models, and the Wannabes.
When you see the Suburban Cowgirls, they appear very conspicuous with their mode of dressing - cowboy boots and jeans. These kinds of girls know all the local country music singers and if you want to date her, you must be a great fan of country music.
The SMU Girl looks older than 21, even though she might not actually be but, she's ambitious, young, and loves pilates and yoga. The Sunday School Girls are usually Young Life leaders and they love playing board games with their community groups, especially on a Friday night.
The Deep Ellum Divas are those you would see right birds tattoos on different parts of their body. They do not actually believe in monogamy but they believe in soul mates and they only drink craft beer.
The models are not actually models in the real sense but they just have an Instagram account that is filled with photos from photoshoots and they've actually not been in Vogue. And the wannabes, they're always aspiring for something better and they wear cheap designer clothes. But, they do have the biggest boobs and they have bigger dreams and big hair.
This group is perfect for tourists who are not looking for something serious especially the younger spectrum of this age bracket. They are more in to casual dating, hookups, one night stands etc because they are still figuring out what they want from life. This does not hold true for everyone from this age bracket because the older they get the more mature they are and start looking for stability. The best way to approach this group is via online dating platforms like Tinder, Badoo etc or visit the most happening nightclubs and bars of the city.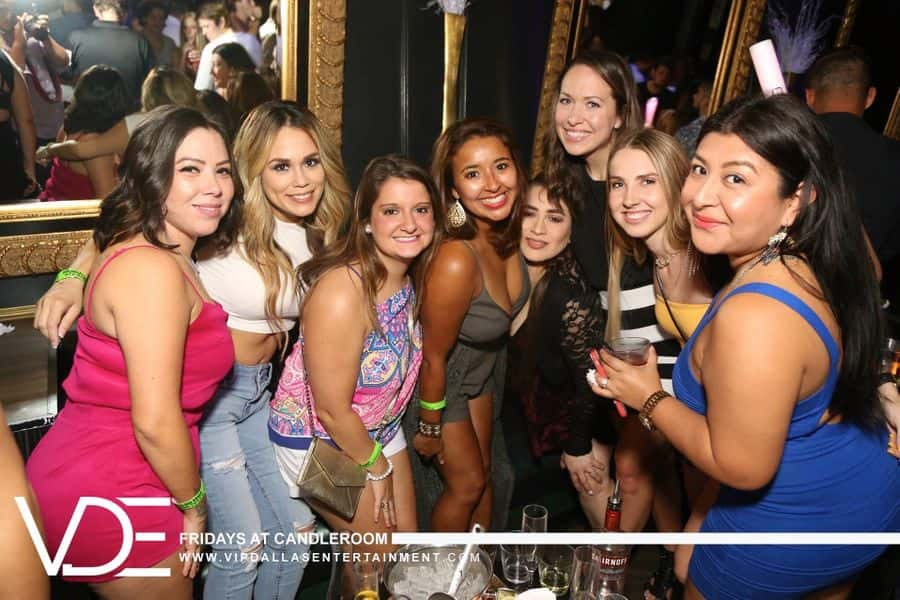 Texan Women (age 30 - 45)
These are usually the set of hot single mothers who look sexier and younger than they are. If you want to date these women, you need to be attractive, have a great sense of humor, be caring, and understanding.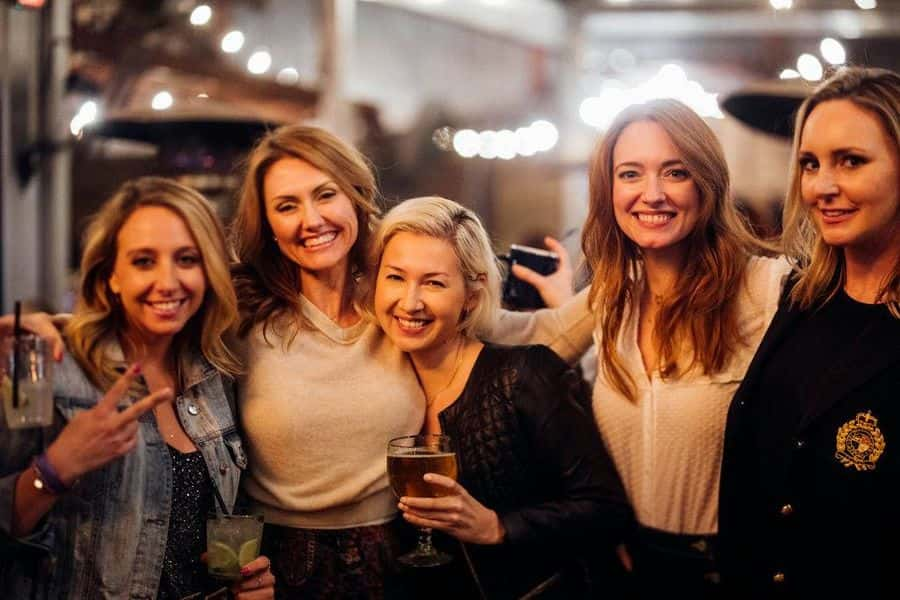 Texan Ladies (age 45+)
There's a great population of cougars in Dallas. These cougars are always hunting for young guys who are energetic and they're very rich. As earlier said, they do not walk alone and they do know how to keep their gorgeous bodies in prime shape. If dating older ladies is your thing, Dallas offers a lot of opportunities to hook up with plenty of them and if it's not your thing, just avoid their playgrounds.
Foreign Girls (tourists, expats, students, etc.)
Dallas is reputed to be one of the fastest-growing cities in the nation at large and thus, it does attract a large number of visitors from other parts of the country and the world who desire to go on a week vacation or experience a weekend getaway.
These girls are not always peevish and hooking up with lovely guys is usually a part of the plan too because it adds to the fun. Even as a tourist, you can pick up tourist girls in Dallas if she finds you funny, interesting, and charming. More so, there are lots of prestigious schools in and around Dallas. From public to charter and private, you'll find the city littered with lots of nice higher institutions of learning which means a lot of international students.
The Dallas Fort Worth metropolitan area is home to many respected universities and colleges such as the University of Dallas, University of Texas at Dallas, Texas Christian University, and Southern Methodist University.
Sex
Picking up and getting laid with girls in Dallas is not a difficult thing to do but it does require effort because it won't come easily. However, if you're ready to put in your efforts, you'll record great success in hooking up and getting laid with Dallas girls. The girls in the city are known to be tough but they can be very warm, cordial, and friendly.
However, you'll have more chances of picking up a Dallas girl at a club or at a bar but, if you really want to have your way easily, don't be an indirect opener. Exert a great level of confidence, be masculine, and be a direct opener and you'll find the girls attracted to you.
More so, Dallas girls love guys that are physically fit and good-looking. In a city like this, you need to learn to be very direct if you want to get what you want. There's no need to beat around the bush. If you've found a girl and she's giving you great vibes and sending positive body language, let her know your intentions. But, say this confidently and lovely and, you would realize that getting laid with girls in Dallas is actually not as difficult as you might think it is.
Sex Culture
Sex is actually considered to be liberal in Dallas. The fact that the city is reputed to have one of the most prominent lesbian, gay, bisexual, and transgender (LGBT) populations in the United States of America clearly justifies how sex is perceived in the city. In fact, there are lots of LGBT events that are organized annually to this effect. For example, the famous Alan Ross Texas Freedom event/festival organized every year during the month of June attracts about 50,000 people. You can be "whoever" you are in Dallas and no-one would judge you for this. The LGBT community in Dallas has always been centered in the Bishop Arts and Oak Lawn districts.
Be that as it may, it is worthy of note to that there are two factors that determine if you'll be getting laid in this city and those are choice and free will. If a lady finds you attractive, she could make you her choice and she has the freewill to sleep with you if it deems fit. But, don't try to force it because the end result won't be palatable.
One-Night Stands
Dallas ranks amongst the top 10 cities in the US where you can easily get a one-night stand. The city is known to have a large population of active users on Tinder where flings are common and it is ranked to be the 11th-most-active Tinder city. More so, there's a large population of women in the city, and the proliferation of colleges and universities in different parts and corners of the city also makes it easy to find young, sexy girls in Dallas that are looking for who to have sex with. In accordance with Match.com's Singles in America Study, a large number of singles in Dallas are comfortable with having sex on the first date. And, flings and one-night stands are common in the city.
Best Places to Meet Single Girls
Whether you'll love to meet single girls in Dallas during the day or at night, the city is furnished with a lot of venues where you can meet beautiful, young ladies.
Best Places to Meet Single Girls in Dallas During the day:
Gyms, yoga, and meditation studios: If you'd love to meet sporty single girls in Dallas, these spots are your best shots. In case you don't know, Dallas has a lot of sporty ladies and girls who are diehard fans of football. And, being physically fit and having a good body shape is one of the things that can make a girl attracted to you in Dallas. Nevertheless, you must understand that meeting and hooking up with girls in Dallas at the gym is not as easy and straightforward like the nightclub; it usually demands patience and time. For example, when you go to the gym today and you come across a girl you like, you can say hi to her. The next time you see each other, you can take the conversation a bit further and the third time, you can have a more intimate conversation and you may now ask her if she wouldn't mind going for a drink with you some time.
Attend courses: If you're looking for single ladies in Dallas that have similar interests with you, this is your best option, especially if you're up for a long-lasting relationship. So, if there's a social event or a course around a discourse that interests you, you can opt-in. If you desire to learn how to play an instrument, paint, or cook Thai food, you can attend events or some courses and, this will increase your social circle. Even if you don't meet a girl to date here, it might be a guy you meet that may eventually introduce you to a beautiful partner eventually.
Use Meetup.com and online dating websites: Meetup.com is one of the best ways to meet women in Dallas. This app permits you to browse meetings and events that are ongoing in the city. If you're looking for new friends, you can also join any of the groups and you may even find tourists like you there. Online dating sites are also handy when it comes to meeting girls in Dallas. Don't forget that Dallas is ranked to be the 11th-most-active Tinder city in the country.
  Best Places to Meet Single Girls in Dallas at Nighttime:
Clubs: Hit the bigger clubs in Dallas if you're up for meeting some of the sexiest girls in the city. Whether you're looking for a club where you can dance and mingle with beautiful ladies or one with a cool atmosphere where you can just relax and enjoy the atmosphere and all, you'll find a lot of options of clubs to choose from in Dallas. If you want to meet girls in Dallas on a Saturday night, check out It'll Do Club and if you prefer a venue with a rooftop area, great cocktails, and posh atmosphere, you can go for Masque.
Cozy bars: This is specifically recommended for people in their 30s who delight to meet women in their age range. If loud nightclubs are not your thing, you can count on Dallas with its numerous bars and pubs to offer you a cozy atmosphere. Craft and Growler and The Londoner are some of the best singles bars where you can meet women in Dallas at nighttime.
Live music venues: If music is your thing, you might what to check out some of the liveliest music venues in the city. Good music has a way of connecting people together and if you enjoy live music, take pleasure in selecting any of the live music venues of your choice and go mingle with some of the lovely ladies there. In fact, things could even go smoother for you if you both have the same music taste. Some of the best live music venues where you can meet ladies in Dallas are Trees Dallas and House of Blues.
Bars, Pubs and Nightclubs
The nightlife in Dallas is legendary. You'll find a little bit of everything in the city, whether you want to grab fancy cocktails on a rooftop or you want to go clubbing. Even though Dallas does not have a super, intriguing nightlife like that of Las Vegas and New York City, still, it doesn't trail far behind as you can find tons of upscale lounges, swanky restaurants, underground clubs, hipster bars, and breweries littered across different parts of the city. The downtown area is the best area for singles nightlife and if you want a location where you can patronize bars with great live music, Deep Ellum is where you should be. The Uptown area also has a very good nightlife. There's a great collection of clubs, bars, and pubs in Dallas and here are some of the popular ones: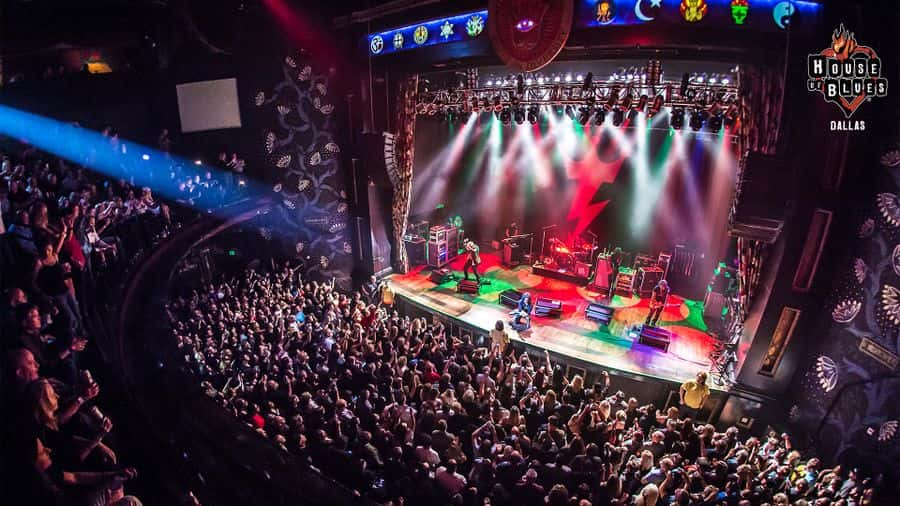 Shopping Malls
Dallas is a perfect place to be when it comes to shopping. Whatever your budget is, you can always find different, unique styles that will suit your taste. From outlets to shopping centers and world-class malls, you can find almost anything you're looking for. Some of the best shopping malls in Dallas are:
The Shops at Park Lane: It offers a lush park for community events, pet amenities, and it is family-friendly. The mall also boasts of an urban, modern setting, contemporary office, unique dining, and designer-value shopping.
NorthPark Center: It's one of the top shopping centers in the United States of America and you can check out its extensive art collection and outdoor garden; CenterPark.
Galleria Dallas: There are over 30 dining options available here and there's also an open ice skating rink. With its ample stores, you can find what matches your budget here.
Highland Park Village: It has numerous dining hot spots like Café Pacific and Mi Cocina. More so, it hosts high-end designer stores such as Jimmy Choo and Chanel.
West Village: It is a dining, shopping, and walkable district that is made up of tons of food options (like Mediterranean cuisine, sushi, and Tex-Mex), boutiques, and great retail shops. It is situated in Uptown.
Outdoors
Dallas may not be close to the sea or mountains but it does have many fine spots and the locals in the city know how to bask in its plenty of outdoor opportunities. Nature enthusiasts can enjoy exploring the city's 125 miles of hike and bike trails and 22,000 acres of parkland.
One of the popular outdoor spots in this predominately sunny city is White Rock Lake. It offers recreational activities such as bird-watching, fishing, kayaking, and sailing and its nine miles of running and biking trails speaks volumes.
The Dallas Arboretum and Botanical Gardens is another great place to be. Situated adjacent to White Rock Lake, you'll find exotic plants, ornamental shrubs, and seasonal flowers at this stunning 66 acres. Do you even know that one of the largest urban hardwood forests in the country is in Dallas? Yes, it is and that is the Great Trinity Forest.
The fun doesn't stop here, there are still many other notable outdoor spots in the city:
Dallas Zoo: This is the oldest and largest zoological park in Texas. It was founded in 1888 and this 106-acre Zoo boasts of more than 2000 animals from about 400 species or thereabout. However, what you'll get here is more than just walking through animal exhibits. At this zoo, there are areas that are not accessible by foot. There are daily animal demonstrations and children's zoo as well.
Klyde Warren Park: It is situated in the downtown area and it is regarded to be one of the city's premier community gathering spots. It has a butterfly garden and other special areas that are dedicated to playing games, for dogs, and for kids. There are lots of activities offered here every week. From film screenings to musical performances, children's entertainment, yoga, and dance lessons to fitness sessions, the park is flushed with year-round programs.
Trinity River Audubon Center: This area used to be home to the largest illegal dumping site in the state before it opened in 2008 as a nature preserve and environmental education center. Now, it hosts a discovery garden, a butterfly garden, trails and picnic areas, and a variety of wildlife. There are seasonal festivals organized here and you might want to keep an eye out for owl prowls, camp-outs, kayak river adventures, birding classes, and guided hikes.
Widowmaker Trail Rides: It's actually stereotypical to say that all Texans own a horse but one thing that is certain is that Texans do know how to channel their inner cowgirl or cowboy from time to time. You can visit here for a riding adventure. Rides are offered year-round and they're priced at $90 per person.
Trinity Forest Adventure Park: Hit up this park if you're up for some adventure. Nature-loving thrill-seekers will enjoy the time spent here because the Trinity Forest Adventure Park is one of the best places to be. During summer, there are other recreational activities such as rock climbing, pony rides, and pedal boats offered here. If you reserve online in advance, you can save $5 on a ticket.
Cedar Ridge Nature Preserve: If you love hiking, this is one of the best places to be. Outdoorsy adventurers would be pleased with what is offered here because there's a wide variety of trails. More so, you can bring your dog(s) but bikes are not allowed. Nevertheless, be informed that the Preserve is closed on Mondays.
Universities and Colleges
There are 32 libraries, 38 colleges, 89 private schools, and 337 public schools in Dallas. In the whole of Texas, the Dallas area is recognized to have the highest concentration of universities and colleges.
UT Southwestern Medical Center ("UTSW"): This is one of the prestigious academic medical centers in the city. In both Clinical and Research categories, the US News & World Report do enlist it amongst its annual top 30 in the country. UT Southwestern Medical Center is part of the University of Texas System and if you speak of the top 3 hospitals in the state, its main teaching hospital is always on the list.
Texas Woman's University: Since 1966, this university used to be a nursing school in the city in the famous Parkland Memorial Hospital. However, in the year 2011, a new educational facility was built for the university.
Paul Quinn College: Before it moved to Dallas in 1990, it was originally located in Waco, Texas, and it was historically a black college in southeast Dallas. It's a private college and it was once hosted by the campus of the former Bishop College.
The University of North Texas (UNT): It's the premier public university within Dallas city limits and this feat was attained in the year 2009.
Dallas Baptist University: Before it moved to Dallas in 1965, it was originally in Decatur, Texas. Now situated in the Mountain Creek area of southwest Dallas, it's a private, coeducational university. More than 5,600 students get enrolled in the school and the programs offered are doctoral, graduate, and undergraduate degrees. Famous subjects in the school are music degrees, business, and Biblical studies.
Dallas Theological Seminary: Speaking of Evangelical Protestantism, it's indubitably one of the leading seminaries. It has graduated more than 12,000 alumni and it has more than 2,000 graduate students. Dallas Theological Seminary is located five kilometers east of Downtown Dallas.
Criswell College: This college started in the early 1970s and it was established by First Baptist Church of Dallas. This college shares a close proximity to Dallas Theological Seminary.
Dallas County Community College District: It has seven campuses all through the area with branches in the city and the nearby suburbs as well. It's a 2-year educational institution in Dallas County.
Southern Methodist University: It's the third-best in the State of Texas and in the Dallas–Fort Worth metroplex, it is the best overall undergraduate college - as reported by valuable sources, which include the U.S. News & World Report. The Southern Methodist Church founded this university in 1911 and it's a private, coeducational University. The University is within Dallas County but situated in University Park, which shares a very close proximity to Highland Park, Dallas.
El Centro College: It's situated in the city's downtown area and it now enrolls over 10,000 students. The college opened its campus doors in the year 1966 and it is reputed for its collaboration with countless first-class hospitals in the Dallas area, offering a quality nursing program.
Relationship
Being in a relationship with a Dallas girl is a beautiful thing but it could be very technical at times. Girls from Dallas are known to be very warm, cordial, and lovely but at times, they could appear somewhat difficult to read and understand.
You'll need a great level of patience and understanding if you'd love to make things work out well for good. And, don't forget that your Dallas girl would always love to be outdoors so, make sure you guys get to go out more often to rekindle your affection for each other.
Always make her smile and she would always stick with you no matter what. The girls, when they love you, they love you and they could be very passionate about that; no tricks, no gimmicks. However, if you know you're not in for a long-term relationship, always let your partner know. This would help in clearly defining the relationship and would go a long way in preventing incessant nagging, arguments, and fights. Communication is very important and learn to be very straightforward and direct with what you want.
Holiday Romance
The concept of Holiday romance is not unheard of in Dallas. You come here for vacation, get in a special arrangement with a girl which means you get to sleep with her, hangout with her, go to dates but no strings attached and no feelings involved. It is just a short temporary fling. The younger generation is more in to the idea of a holiday romance and so are the fellow tourists.
Dallas is repleted with countless options of romantic spots where you can go have a lovely time with your significant other. If dinner and a movie dates are becoming boring to you and you desire to plan a nice romantic outing, there are tons of options of great romantic spots to visit in Dallas.
Nasher Sculpture Center: Nasher Sculpture Center could be a very fine place to visit if your spouse is a lover of arts and nature. Apart from housing some of the finest collections of contemporary sculpture in the world, it is as well one of the top attractions in Dallas. The world-famous architect; Renzo Piano, designed this Center and the building is integrated with glazed walls, skylights, and vast floor-to-ceiling windows, to connect the indoor galleries with the beautiful outdoor garden spaces. There are both outdoor and indoor galleries that are used in showcasing, conserving, and enhancing contemporary and modern sculpture, asides the rotating exhibitions from the Nasher family collection that is featured in this sculpture center. More so, there are monthly events, cultural and educational programs organized here from time to time.
The Sixth Floor Museum at Dealey Plaza: If you're looking for where to go to on a weekend, this museum is a very nice place to consider. The museum features a lot of temporary exhibitions which are usually fun, entertaining, and educative and, your Dallas sweetheart would definitely love it.
Texas Discovery Gardens: This 7.5-acre botanic garden offers a great collection of naturally-adapted and native plants. It is organically maintained and the water is conserved by using methods that are environmentally sustainable, which helps in protecting the surrounding natural environment. In the whole of Texas, it's the first garden to be 100 percent organically certified.
Dallas World Aquarium: This non-profit aquarium and zoo is situated in downtown Dallas and its aim is to conserve animals that are endangered or threatened. You'll find different kinds of exotic birds here and you'll also find animals like vampire bats, poison-dart frogs, tamarins, and three-toed sloths here. There are aquatic species from different regions around the world such as the Solomon Islands, British Colombia, Japan, Southern Australia, Fiji, and Indonesia displayed in the many aquatic tanks house.
Fossil Rim Wildlife Center: This center is outside the city but it's definitely worth the trip. It's situated 75 miles southwest of Dallas in Glen Rose, Texas, and since it's a holiday romance, the trip adds to the fun too. If you and your Dallas sweetheart are animal lovers, you can visit this 1,800-acre center to explore different kinds of wildlife, ranging from emus to zebras, rhinos, and giraffes. It's a wild date and it promises to be fun, rejuvenating, and exciting!
Tips for Successful Relationship
Here are five awesome tips to keep the fire blazing in your relationship:
Reclaim Date Night: Remember we once mentioned that your date plans can be ruined by the weather? Okay, so, you should try to make efforts to reclaim your date night that got canceled due to the unforeseen weather disruption. Don't make her ask for it, reintroduce a new plan. This would go a long way in showing your partner that you care about her and you really love spending time with her.
Give each other space: This doesn't mean you should give your partner a space so as to walk away but it means that you shouldn't deprive your partner of her personal space. If there's something she loved to do before she met you, give her the time to do it. Encourage and support her and she'll keep loving you more.
Surprise her: Loving someone is a thing, showing it is another. Learn to surprise your lady, especially at a time when she least expects it. This doesn't mean you have to break your pocket just to surprise her but the little things you do have a way of reassuring her that you truly love her. Even if you do not have enough time to show her enough attention, these little surprises can always make up for all the times that you couldn't be there when she needed you and they could create beautiful moments in her memories that she could hold on to when the going gets tough.
Fight fairly. This is one of the most important and crucial tips you need to be cognizant of if you want your relationship to be successful. As two humans with two different personalities, there would always be clashes or fights at some point but you must learn to fight fairly. No matter what the situation is, don't call her names nor make hurtful statements like "I'm leaving," "I hate you," or "I don't love you." Words are like eggs, once spoken, they can't be reswallowed. Take charge of the situation. If it's a small issue, let it slide and if it's a big one, let it be meticulously addressed.
Always express your feelings: If you're bothered about something, always communicate your feelings to your significant other. When you struggle to keep it within you, you can explode into an inconsolable mess one day so, rather than creating such a huge mess, express how you feel, tell her what's bothering you in a sensible way.
Love
Love is a beautiful thing and the city of Dallas offers an array of venues, activities, and events that encourage two people who are into each other to get together often and enjoy each other's company. With romantic restaurants and cocktail bars plastered across different parts of the city, you and your Dallas sweetheart can always go on frequent dinner dates to rekindle your love and if you prefer adventurous day date, you can select your preference of places to visit from the numerous outdoor spots and romantic venues in the city.
How to Make Sure She Is the One
You actually don't need a prophet or a soothsayer to tell you she's the one. With the way she looks into your eyes, the way she smiles when she's with you, and how she cares and supports you, you would know that she's the one for you. Another thing that will make you know she's the one is if she's always willing to listen to you and make things work, despite her shortcomings and your imperfections.
Marriage
If you're interested in getting married in Dallas, you need to get a marriage license. It's very important to get your marriage license because it's a demanded and memorable step. You can obtain this at the local county clerk's office. To get a marriage license, the two of you must appear before the county clerk, submit a proof that you're over 18 years, pay a sum of about $60 to $85, provide a means of identification, and table other required documents.
Wedding
Planning a wedding in Dallas is easy as there are lots of exciting places and unique wedding venues where you can host your guests successfully. However, there are two important factors you must consider if you're planning your wedding in Dallas and they are:
Family Life
Dallas has a low cost of living and it's a great place to raise a family. Different surveys conducted keep ranking and confirming Dallas to be one of the top cities in the U.S. to raise a family.
See Also