Cape Verde
Guide for dating in Cape Verde helps you to meet the best girls. This dating guide gives you tips how to date Cabo Verdean women. You will learn rules where and how to flirt with local Cape Verdean girls. We advise how to move from casual dating to the relationship and find the real love. We also tell the best dating sites in Cape Verde. In this article below you will find more information where to meet and date girls in Cape Verde, Africa.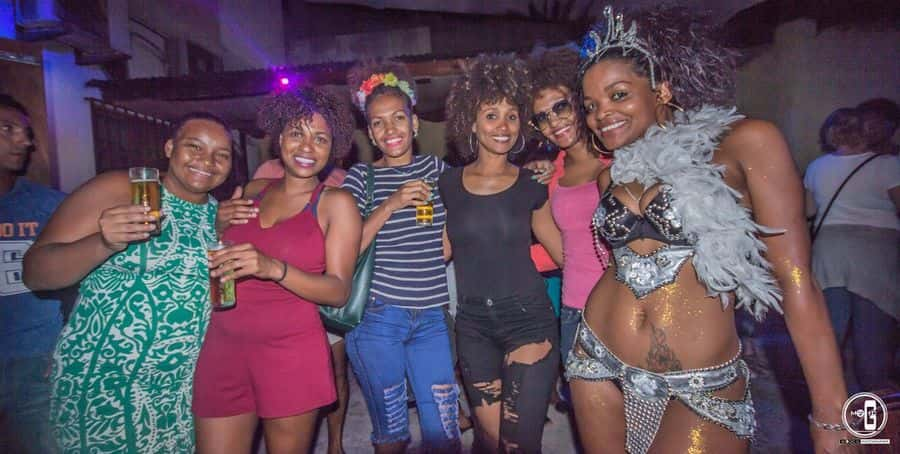 Girls in Cape Verde:
Attitude of girls: 3.5 / 5
Education level of girls: 4 / 5
Dating in Cape Verde:
Chance of arranging dates: 4 / 5
Casual dating culture: 4 / 5
Online dating popularity: 4 / 5
Sex in Cape Verde:
Women's sexual activity: 4 / 5
More about Cape Verde:
Nightlife in general: 4 / 5
Locals' English level: 3.5 / 5
Budget per day: US$80 - $150
Accommodation: US$100 - $250
Dating
Cape Verde, or Cabo Verde or the Green Cape, is an island country with about ten islands, five of which are volcanic. The volcanic islands are Brava, Fogo, and Sao Vicente. The other islands are Sal, Santo Antao, Santiago, Maio, Boavista, and Santa Luzia, and Sao Nicolau. People inhabit all the islands except Santa Luzia- it serves as a site for cattle grazing purposes.
Each Island is different in its own way, and checking them all out isn't a bad idea. Sal is the Green Cape's most popular Island, and rightfully so. The Island has a stunning moon-like landscape, with its beautiful and extensive beaches. Cape Verde is located in the central Atlantic Ocean, off the west coast of Africa, and is made up of people with cultural diversities. The Portuguese initially discovered Cape Verde, so you will find a blend of African, Brazilian and Portuguese people and traditions here. In other words, the country is a cultural melting pot.
Cape Verde is one of the best places for a fun holiday family or romantic vacation. There are beautiful beaches to have fun and meet people, and the eclectic nature, fashion, and music will blow your mind. People engage in watersports all the time here. Still, it is advisable not to swim in the sea because of the strong tidal winds and currents created by the volcanic islands.
Cape Verde's largest and capital city is Praia, which literally means "beach" in Portuguese, and it's the country's hub of industrialization. The city in the southern part of Santiago Island is where most of the fun in the country happens. Still, you can also have fun on other islands.
Roman Catholicism is the dominant religion in the country, but most Cape Verdean folks are non-practicing Catholics. There are also other sects of religions like Seventh Day Adventists, Mormons, and Evangelical Christians. The official language is Cape Verde is Portuguese. Still, the folks also speak English as well as some other foreign languages.
The local language here is a Creole, which is Portuguese-based. It is a combination of various languages that make up the cultural diversity in the country. The Creole differs from Island to island, so there's not just one type.

The women in Cape Verde are one of the most beautiful, exotic, and fun-loving women in the world. They love to explore unknown terrains, and this includes the tourists that visit their country. These women, the young ladies, especially, are vivacious. They love partying, dancing, singing, drinking, of course, sex. They are one of the most exciting women to date, and there a couple of things to know to get a score with them. Continue reading, and you will find out.
Dating Culture
Romantic relationships happen in the country all the time. The eclectic nature of the country folks helps them to welcome dating within the country. There are no rules preventing individuals from creating and maintaining relationships in the country. As a tourist, you will come to understand that women in the country meet foreign men all the time and are always willing to go out with them.
With the women, dating tourists doesn't usually come with commitment or long-term goals. The aim is to have as much fun and sex as possible before moving on with their lives. However, there are cases where casual hookups and flings end up in serious relationships and subsequent marriage. It doesn't often happen because the women in the country know the tourists will be leaving soon, and they don't like to get emotionally attached. It's because they don't want to get their hearts broken, not because tourists are not their type.
Everyone dates here, even the older men. They serve as sugar daddies for the young, hot women in the country. The ladies that go out with the older men in the country don't do so out of love. They are only interested in money. You will also find girls below 18, engaging in romantic relationships with a boy nearby. It's not a taboo, and there are no laws prohibiting dating. Cape Verde is a free country with an open, eclectic culture. People have the freedom to engage in whatever relationship they deem fit.
Online Dating
Dating in Cape Verde can be a bit tricky due to not knowing if you have a solid connection, so your best bet is to sign up for a dating site before you venture to the night club or bar, so you can meet a few locals ahead of time. AdultFriendFinder.com lets you meet local members in Cape Verde and get to know them on a personal basis before you meet in person. Take advantage of site features like live chat and member to member webcams so you can begin flirting before arranging a face-to-face meeting.
Women
The women in Cape Verde may be referred to as "mulattos" because of the blend of European and African attributes they possess. These women have a mysterious beauty, with slim to medium chubby bodies that still scream sexy. Their skin complexions vary from dark-skinned to light-skinned, and they don't need to use cosmetics or dress grand because of their mystifying natural beauty.
In only bum shorts, and a casual T-shirt, a Cape Verdean woman can blow your mind and steal your heart. Most times, it is difficult to discern if they're flirting or not because their faces have a default beautiful flirty nature that men simply cannot resist. They have naturally long hair, so they don't do wigs. Their hair color varies, but you'll meet a lot of brunettes, blondes, and redheads. Sexy right? Their facial features are so perfect that there are no words to describe them.
Some of these women may not be endowed when it comes to boobs and asses, but they sure know how to flaunt and make the most of the little they have. Their other physical attributes render the topic of big boobs irrelevant. Their heights differ, but you will surely meet women with model-like height. Even the seemingly small ladies in the country are actually cute, and they complement almost any man.
Their straight, but sexy jawlines make their smiles breathtaking. They are amiable people that will not be rude to tourists. They always want to learn from tourists, listen to them, and subsequently get down with them.
You can never go wrong with sarcasm with these women. They make a lot of jokes and will understand whatever puns you throw at them. These women are magnificent creatures. They may vary in skin color, hair color, and height. Still, there's a general attribute that is embroidered into their persona, and that is fun-loving.
Parties, nightclubs, and bars all over the country are filled with women, and they don't just go there, they become the life of the party. They know how to have fun, so even if you're feeling a bit emotionally down, they can easily lift your spirits by rubbing off some of their vivaciousness.
Cabo Verdean Girls (age 18 - 29)
The young women in Cape Verde are arguably the best bunch of women to go out with. Partially because of their free nature, innocence, and need to experience life outside their environment. These ladies are blazing hot, with their dainty waists able to catch a man's attention from a mile away.
You will meet these women in a range of places like nightclubs, universities, colleges, bars, shopping malls, and even churches. Some of these women fall in love pretty quickly, so they will want some commitment. Others, however, are only interested in sex and parties with tourists. Loyalty is not a thing with them, so don't be surprised if you find out they're dating multiple men.
Their sexual urges and hormones at this age may be challenging to control, which makes them go wild during sex. These women don't go out with just anyone. They only date handsome men who can give them a good time. They will not go out with boring or reserved men, and as you can expect, they don't like their men to be vanilla. They love to do new things during sex to reach the climax as many times as possible.
You will find most of these women in universities and colleges. They cherish their education; the percentage of literacy among women is about 90%, so education is a priority for them, but they can multi-task. They attend parties, date men, and still finish school with excellent grades. It's like they are machines.
Cape Verdean Women (age 30 - 45)
For some, age may start catching up with them. Their ages become obvious as wrinkles begin to show, and some even add weight, but this is only for a percentage of them. The others have mature, more built bodies that make them look so hot and sexy than the younger women.
There's nothing innocent about these women. Over the years, they've gathered experience in sex, so you should be ready to add a few things to your portfolio. These women are cougars. Young men are their preference if they want to go out and have sex at all.
Some of them may be married, but even this doesn't matter. They like to move out of their comfort zones and have affairs outside their marriage. This, of course, doesn't come with any form of commitment. With these women, it's just sex and fun. Sometimes, they may arrange dates and trips with foreign men, but it hardly happens.
Finding a single lady at this age probably means she's not planning to get married to anyone or raise a family, which is an advantage for tourists. Why? Because there's no prerequisite for commitment or love with them. It's just sex and drinks with this bunch. Others, however, have had enough of the single life. They also want to build families with their husbands, so any relationship offer that does not include "together forever" doesn't sit right with them. If you are looking forward to dating a hot, Cape Verdean woman. This group might just be the set of women for you.
Cabo Verdean Ladies (age 45+)
The older women in the country are not much fun, like their younger counterparts. Most of them are family and career women who are usually too busy for frivolities and fun. Some may be interested in some freedom from their dreary lives, and they may go out with fellow older tourists. Some go out with young foreign men too. Cape Verdean women at this age are not the best group of women to go out with as a tourist. You will have a better experience going out with the young women in the country.
Foreign Girls (tourists, expats, students, etc.)
Each year, about 600,000 thousand tourists visit Cape Verde on vacation or holidays. A substantial amount of that number represents women. Foreign women from Europe, Asia, Middle East, and Africa visit the country for sight-seeing, fun, and exploration of new terrains. Except there's a global pandemic, Cape Verde never runs out of foreign women. It is normal to mix foreign and local women in this country because of the exotic looks of the locals, but after some time, you'll adjust and easily identify them.
You will find foreign women in a plethora of places here. You will meet them outdoors, at hotels, during tours, at the beach, everywhere. The women that don't come with their husbands and family are usually up for sexual relations with the local or foreign women, most with no commitments. All you have to do is know how to approach and play your game.
Before you know it, you're getting laid with a woman from a foreign country. Hooking up with the foreign women that come around occurs regularly here. The women may prefer the local men, but this shouldn't stop tourists from trying their luck. Most of these women are willing to go out and have transient fun with the tourists that come around.
Sex
The sex experience in Cape Verde depends on the type of woman that you link up with, but one thing is sure- you will always have a pleasurable time. These women are not afraid to state what they want. Some may be submissive; others may be dominant. It's an exhilarating experience that you will want to have multiple times.
Cape Verdean women have a very high sex appeal, which makes men want to get down with them as many times as possible. Getting down with these women is one of the best experiences in the country, and as a tourist, you cannot afford to miss it. Understand that these women won't have sex with just any man. They only get down with worthy men, and the way to show worthiness is by making them happy and giving them a good time.
Sex is never a dull affair with these women. They love to try out new things, and as a tourist, you'll be surprised at what these women are capable of in bed. Their innocent faces and small bodies don't prepare tourists for what's coming next. The freaky nature of sex in these women is said to be due to the mixture of many genes over the years. Well, it's mind-blowing, and every man that visits Cape Verde should experience that.
Sex Culture
Sex in Cape Verde is regular; some may argue that it's healthy too. There are no restrictions, except in the case of rape or with minors. Adults in Cape Verde are at liberty to have sexual relations with whoever they want without feeling judged.
The concept of slut-shaming doesn't exist in the country. The people are enlightened enough to understand that women are free to do what they want with their bodies without feeling guilty for their decisions. Cape Verde is a free country, and no laws will punish two consensual adults for engaging in sexual activities.
The country is a religious one, but the carefree sex culture in the country says otherwise. This can be attributed to the fact that most of the folks in the country don't practice Christianity; they only claim it.
The freedom of sex in the country is as a result of exposure to various Western culture. The Europeans that frequently visit the country have rubbed off their free sexual nature on the country's folks, and over time, it has become the norm here. Tourists have sex with the local women in the country like it's nothing.
One-Night Stands
From nightclubs and bars to restaurants, and even on the streets in Cape Verde, the concept of one-night stands is not an alien one. The women here love to have fun, and many of them love to have it at the moment. One-night stands are regular occurrences here, and the women are never shy about it.
In some cases, the women initiate it, while in others, men have to make the first move. It doesn't matter how it happens- it just does. The women are not sluts- they just like having what they want when they want, and that includes sex. One-night stands don't even have to be in a fancy hotel room- heck they'll get down with you at the beach, inside a nightclub's bathroom, or behind a bar.
One-night stands don't have to mean anything emotional here. The women just have fun and move on with their lives like it never happened.
Best Places to Meet Single Girls
There are about ten islands on Cape Verde, each with different locations to meet and hang out with women. There are women everywhere in the country, only if you look properly. To meet the hottest and easiest women in Cape Verde, there are specific places to go. The only Island where there are no women in Cape Verde is Santa Luzia, and there are no men there too either. Just wildlife and trees.
On the other 9 Islands, however, women are everywhere, swaying their waists and banging bodies in all directions. Women love to move around the city and have fun. They also have occupations that they attend to, business meetings to make, groceries to buy, and other stuff that requires them to move around.
It doesn't matter if it is during the day or at night; these women are always pleasurable to meet. They are jovial creatures that will accord you respect and time even if they're busy. The nighttime may add a dash of eroticism to their nature, so it may be the best time to meet and hang out with them. You will meet them at night clubs and bars having fun, dancing sensually and making out with men. It's normal.
You will also find these women going about their lives during the day, but this doesn't leave a dent on their reaction towards men. Most of them are willing to hear what you have to say, and if they're busy at the moment, they'll ask to arrange a date for another time. These women are not a stressful bunch, and you don't have to worry about anybody giving bad vibes about talking to a woman during the day.
Bars, Pubs and Nightclubs
This shouldn't come as a surprise. The women here love nightclubs as much as they love the beaches. Bars are chilling places where these women visit to hang out after a tiring day or just to have some alcohol.
Some of these places have lounges where you sit down and talk at length or make out with the women that come around. It's a totally different atmosphere from the day. The DJs set the tempo and send the women into a frenzy. Nightclubs provide the perfect view of women in their most erotic form, and it's a joy to watch. You may also tap into the electric energy and create sparks of lightning together.
One Love Reggae Bar (Santa Maria): As you can already guess, the type of music played here is Reggae music. This rooftop bar is one of the chilling places in Cape Verde, where people come to relax and dance to rhythmic music all night long. Here, the women don't stop swaying their waits to groovy songs, and the sight is a great one to behold.
Buddy Bar (Santa Maria): This spot is a great music bar in Cape Verde that resonates with relaxed and friendly vibes. The aura in this bar sets the perfect conditions to engage women. They also play live music, which the women love to sing along. It is an excellent place to have drinks with friends, and there's no dull moment here.
Pub Calema (Santa Maria): The best period to enjoy nightlife at pub Calema is weekend nights. The calm evenings don't give up the crazy going to engulf the atmosphere once it's midnight. The pub hires DJs or host live performances to set the mood. There is a chill-out zone where visitors may hangout and fill their stomachs with food and drinks before heading to the main venue. The music doesn't start until midnight, and you can expect that it plays till daybreak.
Ocean Café (Santa Maria): This spot is highly recommended for the best nightlife experience in Cape Verde. This spot provides live music, exotic cocktails, tasty dishes, and a lively atmosphere. The stylish interior is nothing but amazing. Ocean Café has definitely raised the standard, and other bars are trying to measure up.
*Pirata Discoteca (Santa Maria): This nightclub has just undergone some major renovations that have obviously paid off. The new interior and exterior décor combined with fantastic lighting and sound system make this place the talk of the town. Famous DJs and live performances are part of the experience here. Pirata holds several events, shows, and concerts, attracting a relatively large crowd, most of which are women.  


Chill Out Bar (Santa Maria): The bar is a new establishment in the country, but it has grown to boost the nightlife here significantly. Chill Out offers a calm and soothing atmosphere required after a long, tiring day. Here, the entertainment never ends, because of the various segments of the nights that will keep your spirits high. DJ music, live music, fashion shows, local cuisines, and more are part of the total package. This bar is one of the best around. The women know this, and that's why they never stop coming.
*Kebra Cabana (Santa Maria): This is a beach bar that attracts sexy and interested ladies from all over Praia. This spot provides excellent music and beach games during the day. At night, the atmosphere lights up, and the air is filled with an erotic aura which the women around bask in with finesse. They also serve finger food, seafood, as well as chilled drinks. 

Caravela Mindelo (Mindelo): This is a multifunctional spot that combines a bar, restaurant, and lounge. Many people visit for different reasons, some of which may include dancing, eating, relaxing, and whatnot. Caravela Mindelo is close to the beach, which gives an atmosphere of fresh air, and sweet sea smell. Of course, there's soothing and indigenous music playing in the background, and the food menus are mouthwatering.
Kalimba Beach Club (Mindelo): There are many beach clubs in Cape Verde, but Kalimba arguably takes the crown. The evening/nightlife here is massive, and the experience is one you will never forget. The beach games, live music, DJ music, and an incredible range of food and drinks will keep you going back for more. It is a great place to hang out with women and try your luck with them.
Zero Hours Nightclub: Time doesn't count here, especially when it's the middle of the night, and the DJ is wilding on the wheels of steel. As you would expect of a disco club, this spot has a dance floor, and fancy bright lights that send women into a frenzy. The bar at the rear offer almost any drink, and it never runs dry.
Wakan Bar (Boavista): This spot can be referred to as the home of real cocktails. The drinking service provided by this bar is unmatched. The bar's location by the beach makes the experience there more pleasant. You can expect to see women dancing and walking on the beach. You can simply have a drink and walk up to anyone of them.
Blu Bar (Santa Maria): This bar opens from 4 pm till late in the night, and a lot of things go on within that period. The women come around to have the custom drinks in this place, and they are willing to talk to men. The live music and serene atmosphere in this bar take the women into another realm, and it's usually a beautiful sight to behold.
Bar Praia das Dunas (Praia): The bar of the Praia das Dunas hotel in Praia is one of the best in town. Women that lodge into the hotel always come around to have a drink or two. With lovely music, a variety of drinks, and a fresh interior décor, this spot steals the heart of the women that come around. That's why they never stop coming.
Tam Tam (Santa Maria): The old/traditional setting of this bar makes it a unique one. The furniture is arranged in sections and ways for people to interact with one another. It is nothing fancy, but its simple nature reiterates the fact that there is beauty in simplicity.
Bailey's café bar (Santa Maria): This bar has its uniqueness in its African/jungle setting. The bamboos and palm fronds used in the décor is impressive. At night, soothing music plays in the background, and a cold breeze from the sea nearby blows by. It is one of the most peaceful but entertaining places in all of Santa Maria.
Morna Beach Club (Santa Maria): This restaurant/bars hosts different people from all over the city. They open at night and offer grilled meat and fish. The bar service here is top-notch, live music is unparalleled, and the experience is one of the best in the country. Its central position at the beach makes it a focal point for many people to visit and have fun.
Shopping Malls
In almost any city, shopping malls are the place to meet dozens of women. Women are always at these malls, buying something. Some of these malls also have gyms, so you may meet women that have come to keep fit. You can also join in the fun, and subsequently, you may start making advances. During the exercising process, some of the women may have taken a liking to you, so it'll be easy, but it'll take more effort in others.
Shopping Malls also have cinemas, restaurants, and even bars. They offer a plethora of things for women to do, and they never stop coming. You may kickstart a relationship on the entrance to a cinema, or inside. All it takes is a little smile, charm, and finesse.
These women seldom visit the malls with their boyfriends or partners, so you don't have to be scared of a jealous boyfriend. However, they may move with their friends, and you may even realize that her friends are even hotter and sexier. You may decide to focus on her or switch to another girl.
There are cases where women are in a hurry to leave the malls. Don't fret or panic. All you have to do is collect their contact details and arrange for a date later on. It's straightforward. Shopping malls provide the perfect conditions to meet women, and you can never go wrong here.
Some of the best shopping malls in the country include:
Praia Shopping (Praia)Perola Do Sal (Santa Maria)
SOCOL Shopping Center (Espargos)
L'Alambic Cabo Verde (Santa Maria)
Mitu Monteiro Shop (Santa Maria)
Outdoors
Most of the tourist sites in Cape Verde are outdoors, and it would be a waste of time if you spent your time here indoors. There are many exciting things to do, especially watersports. You don't have to worry about drowning. There will always be trained lifeguards right around the corner in case any mishap happens.
Back to the outdoors. Watersports such as windsurfing, scuba diving, and so on are fun things to do here. You may also go hiking, kitesurfing, quad biking, fishing, or participate in the carnivals. The carnivals are where the jackpot lies. Festivals on the islands take place at different times, and you may decide to go to a few or all, just make sure you attend all. Here, you will meet many ladies dancing in skimpy clothes, or festival outwear that still make them sexy. Foreign women also attend carnivals to enjoy the new culture and tradition that these carnivals represent.
The feeling that being outdoors in Cape Verde gives is unparalleled, and the women make it even better. There's no better place to see the women in their natural way of life than outdoors.
Spending time at some of the beaches like Santa Monica (Boa Vista), Laginha Beach (Mindelo) and Santa Maria (Sal), will definitely expose you to the exotic women that come around to enjoy the beach. Foreign women visit these beaches all the time, so your choices are not limited.
Universities and Colleges
Forget about the merriment and partying that goes on in Cape Verde, and enter into the realm of Universities. There are quite a number of higher institutions here where you will meet tons of women. The cultural diversity here is immense, and they never run out of women. You may also find foreign women here.
Some of Cape Verde's Universities are top-notch, so people love to come here to study. You will mostly meet young women ready to get down with you after a period of initial games. Some middle-aged women will be interested in hookups and relationships with tourists.
You have to understand that the women in these institutions will prioritize their education, so you cannot give off the vibe of a disturbing spirit. Otherwise, they'll cut you off. There are a couple of places to meet women in Universities. You can reach them while walking around, or visiting the cafes and restaurants.
Societies in these higher institutions organize parties and events, probably at the famous places that have been described. You can start a conversation with any of the young ladies at these events and see where it goes.
Some of the Universities in Cape Verde are:
Mindelo University (Mindelo)
Lusophone University of Cape Verde (Mindelo)
University of Cape Verde (Praia)
Jean Piaget University of Cape Verde (Praia)
University Institute of Art, Technology, and Culture (Sao Vicente)
University of Santiago (Assomada)
International University of Cape Verde (Praia)
Relationship
Just as there are no limits to love here, there are no limits to relationships here too. The young women are at liberty to love who they want without any form of discrimination. Relationships with tourists don't take the path of marriage, but they are enjoyable either way. It's normal to find casual flings turn into serious long-term relationships.
To enjoy a relationship with a Cape Verdean woman, you have to be ready to go all the way to show love and passion, as well as have unlimited fun with them. They're used to having freedom and going on trips; you can't stop them from doing that by being dull. These women have a circle of friends that they tell all their secrets and talk about their relationships. It is essential to have at least one of these friends to like you so that she can always put in a word or two for you.
You cannot afford to have altercations with their friends; it could signify the end of your relationship with them. Relationships come in different ways in Cape Verde. Some women are interested in having serious relationships, while others aren't. It depends on the type of woman you meet, so choose your favorite poison.
Remember that there are no limits here. Couples making out in public or on the beach here is a regular occurrence. The locals are used to it, and they will not attack or judge you for it. You can enjoy your relationships to the fullest here without any fear.
Holiday Romance
Romantic holidays are pleasurable in Cape Verde. The women are always up for holiday romance with tourists, as long as they are promised a good time. Holiday romance provides the perfect conditions to truly enjoy Cape Verde because it's an erotic period with a sexy foreign or local woman of your choice. There are no restrictions here, and you can try anything out. Fun is the primary goal of every holiday romance, so make sure to have it all.
Foreign women don't shy away from holiday romance too, so they're not exempted. The feeling of a pleasurable holiday romance is one that will not be forgotten for a long time. Sometimes, relationships that start as holiday romance develop into emotions and feelings over time, and if the feeling is not mutual, it may lead to severe heartbreaks. It is best not to trigger any feelings— just enjoy the moment and move on when it's done.
The easiest way to organize a holiday romance in Cape Verde is through online dating sites. These sites digitally link up men and women in the area to date and enjoy their time together. All it takes it to create a profile by adding your picture, location, and a short note about yourself and voila! You're in for business. You may check out the profiles of various women in your area, too, text them and arrange a date.
Tips for Successful Relationship
Creating a successful relationship is not a one-way train. There are no particular rules and regulations that ensure automatic relationship success; if there were, it wouldn't work for every relationship. That is because relationships differ from place to place. The two individuals that constitute one relationship are different from those that make up another, so not all laws bind all relationships.
But before talking about how to make a relationship successful, let's talk about individual success because the individuals that make up a relationship define if it'll be successful at all. Personal success doesn't necessarily have to mean money or belongings, especially if your partner won't care about all that.
Individual success refers to the mental state and mindset. Many people go into relationships to feel better about themselves or out of loneliness. Many more go into relationships only because they like the idea of it, not because they love their partners. All these and more affect the chances of success of relationships.
Ask yourself, am I truly ready for a relationship? Can I handle the sacrifice and emotional stress that may come with it? Won't I get scared and pull out? Answering all these questions, sincerely and affirmatively is necessary for any individual to be able to engage in a possible relationship. Any negative answers just indicate the potential for your relationships to always go up in flames.
To achieve success, there has to be a conviction that it can happen, and this applies to romantic relationships. These following tips aren't magical tools that will work efficiently or work all the time. They're just advice that may apply to your relationship, and they might just work.
Don't hold back your feelings: Sometimes, doubt may linger in the hearts of couples about the state of their relationships. This is unhealthy for relationships, and the best way to rise above is to make conscious efforts to show your partner that you love them and vice versa. Show passion towards your partner and the hovering doubts will die off. The constant feeling that your partner loves you and will go to the ends of the Earth for you is better than the sense of doubt and fear. Uncertainty leads to trust issues. Trust issues lead to decisions and mindsets that are toxic to the success of any relationship. So, don't hold back your feelings, let your partner know exactly how much you love them. It'll do your relationship a world of good.
Spend time together: Creating physical bonds is essential to keeping relationships afloat. Spending time with your partner brings you close to your favorite person; you'll feel more of their touch and kiss on your lips. You come close to their scent and the sound of their voice. If this doesn't bring couples towards success, nothing else will. Being too detached physically from your partner may make your heart wander and start considering other possibilities in the environment, which ultimately leads to cheating and subsequent breakup. Even if distance is an issue, then spend some time on video and phone calls. It's a show of effort and passion for relationships, and there's no better way to create healthy relationships.
Know your partner: Just as breathing keeps humans alive, knowledge about significant others is vital to maintaining relationships with them alive. This doesn't mean you have to download spyware on your partner's phone or hire a private investigator to monitor them in the name of knowing your partner. That's just bogus and extreme. It merely involves asking your partner questions like, "Babe, what do you do in your spare time?" OR "What do you like? These simple questions may lead to answers that you didn't have any idea about, and that way, you know more about your partner and understand them more. Knowing your partner helps reduce unnecessary fights and reactions to things. Relationships with fewer fights and arguments are preferable to those filled with arguments and fights.
Grow with your partner: While there's a possibility of meeting mature and financially stable people, it doesn't happen all the time. Sometimes, our soul mates may come in the crudest of forms, and it's up to us to help in the refinement process. The bond created from growing together is unlike any other, and when that peak is reached, you'll find out that it was all worth it. Grown and help your partner, it's not just for their benefit; it's for yours too. There are many instances where women or men abandon their partners because of their seemingly slow growth. Almost as soon as they leave, their partners start doing well.
Patience is required to build a good and prosperous relationship. It is a virtue that must be upheld, lest, all relationships fail. Patience also helps calm down anger issues. Anger issues are a terrible thorn in relationships and should be avoided at all costs.
Love
The atmosphere and Creole on Cape Verde on all ten islands may be different, but love isn't. The pleasant natural ambiance complements love episodes here. The islands and beaches on Cape Verde, combined with the women there, can spark the bright light of love even in hearts as cold as the Night King's.
There's no boundary or limits to love here. People are free to show passion for their partners in public without any scrutiny whatsoever. The open nature of the country and its islands create a set of conditions for love to thrive. Here, love may come in the simplest or weirdest ways. Love may come while walking down the street, or on the beach. Love may start as a one-night stand or holiday romance. Love in the city takes their weirdest forms, so it's best not to write any place or any woman.
Love at first sight in this country feels like being hit like an arrow right in the heart, but this time not to kill, but to introduce love. That type of love is inexplicable; you just cannot explain it or control it either. That kind of love is what the islands in Cape Verde create and maintain in the people who come to her bosom.
How to Make Sure She Is the One
Having feelings for a woman is not enough reason to be sure that she's for you. The feeling has to be mutual because if it isn't, it'll be a one-way thing. Even when she doesn't want to show it, a woman always leaves clues about how she feels about someone. You just have to be keen enough to notice.
Some of these clues include the words of her mouth. Does she add a little spice when she's talking to you? Does she want to talk to you often? Does she speak to you about personal stuff? It may also be in terms of the way she acts around you. Does she want to spend time with you? Is she happy being with you? It may also be the way she projects you to other people. Do her friends and siblings know about you? Does she want to take pictures with you and post it on the gram for people to see? If the answer to these questions is "Yes," then you just found yourself a keeper. A soul mate that you shouldn't lose.
Marriage
The only marriage lawfully recognized in Cape Verde is the Civil (Notarize) marriage conducted by the Civil (Notary Registry) in the country. Couples may be blessed and joined in holy matrimony by the Catholic Church, but this is not the legal ceremony. The officer (Registrar) from the Registry is the only individual legally authorized to oversee and approve marriages by Catholic Priests.
As a tourist, one of the marriage requirements is to stay in the country for at least 30 days. There are many processes to follow to marry in Cape Verde. Many of these processes involve the submission of various documents and language translation- Portuguese is the best.
The best option for tourists/foreigners is to arrange their notary and legal marriage outside Cape Verde. This is due to the constantly changing laws that may affect marriage processes. Some couples may afterward decide to have a church ceremony by one of the catholic priests in the country.
Marriage in Cape Verde is never forced or arranged. A marriage is a decision by two consenting adults to start living together as husband and wife without any coercion. Child marriages don't take place in the country too.
Wedding
Traditional marriages in Cape Verde's big cities are not so different from church weddings. Marriages in Cape Verde usually take place on one of the beaches in the country. The ceremony is usually with a small number of friends and family. The bride and groom put on the conventional white dress with veil and black suit, respectively.
The Priest comes around to bless the union with prayers. The couples may then go ahead to celebrate fancy place like Marabeza Hotel (Sal), or Hilton Cabo Verde Resort (Santa Maria). The festivities usually include local music, dancing, and eating various local and international dishes. Many couples have their celebrations on Sal Island.
Traditional marriage in Cape Verde in the rural areas is still following the ancient path of announcing the wife's virginity after the wedding.
This custom is not prevalent in all the parts of Cape Verde, and only a few communities still practice this. The crackling and banging sounds of fireworks in the evening, announces the virginity of the bride. At the same time, as the matron of the ceremony traditionally known as boquera, runs out, displaying the white sheet stained with blood. The mother of the bride cries tears of joy, and the father orders around drinks for all the guests. This usually signifies the end of the ceremony, and all the guests go back to their respective homes.
Things may also happen the other way around when the woman isn't a virgin. In this case, there's a silence that engulfs the evening atmosphere, and the matron starts appealing to the husband to forgive the wife of her sexual misdemeanors in the past.
The godfathers and godmothers of the bride and groom are distinguished guests at the wedding. They assist with the marriage process, and they also offer their blessings. The traditions and rituals during weddings are believed to be important in the life of married couples. The folks believe that they these traditions pave a way to success and fruitfulness in the union.
Family Life
Cape Verde's temperate climate and clear water, as well as exciting places to visit, make the country perfect for families. Family life here is pretty simple. A typical family in Cape Verde is made up of a man, his wife and two to five children. It is also reasonable to find the elderly living with their children. Family time is cherished here, so the parents do their best to organize family vacations and getaways in the country.
Regions
Cape Verde is formed by 10 main islands and about 8 islets. The main islands are (clockwise from northwest):
Santo Antão
Great hiking.
São Vicente
With the cultural capital of Mindelo.
Santa Luzia
Santa Luzia is uninhabited but can be visited as a day trip from São Vicente.
Sal
Has great beaches, water sports and resorts aplenty. But little else.
Boa Vista
Even nicer beaches.
Santiago Island
The first island settled in Cape Verde. It holds the current capital Praia, the original capital Cidade Velha, and the bulk of the nation's population.
Fogo
A spectacular volcano island which erupted as recently as 1995.
Brava
A small island only accessible by boat and is a great place to get away from it all.
Cities
See Also